Map of Hotels near Salt Palace Convention Center
Address: 100 South West Temple, Salt Lake City, UT 84101
Hotels closest to Salt Palace Convention Center

0.1 mile

Marriott Hotel Downtown

75 South West Temple, Salt Lake City, UT 84101


0.1 mile from Salt Palace Convention Center

From $188
See Rates







| | |
| --- | --- |
| Check In | 1500 |
| Check Out | 1200 |




Rated Average Upscale, smoke-free, full-service hotel

In downtown Salt Lake City

Next to Salt Palace Convention Center

16 floors, 509 rooms and suites - AAA 4 Diamonds

No shuttle to Salt Lake City Airport

Heated indoor swimming pool - exercise room

Restaurant - lounge - room service

Internet access costs $10 per night

Parking costs $15 per night

Not pet-friendly - no pets allowed.

- May 2016 Most Recent HotelGuides Review

"Convenient location. The hotel clerks were kind.2016-05-19"

More >

TripAdvisor Traveler Rating:


Based on 638 reviews

Read Recent Reviews

0.1 mile

Plaza Hotel

122 West South Temple, Salt Lake City, UT 84101


0.1 mile from Salt Palace Convention Center

From $130
See Rates







| | |
| --- | --- |
| Check In | 1500 |
| Check Out | 1100 |




Rated Average Upper-midscale, smoke-free, full-service, downtown hotel

Across street from Salt Palace Convention Center

Also across from Temple Square Station

13 floors, 150 rooms

Free shuttle to Salt Lake City Airport

Heated outdoor swimming pool open in summer

Exercise room

Restaurant - room service

Free Internet in room

Parking costs $5 per night

Park and fly costs $5 per night

Not pet-friendly - no pets allowed.

- May 2016 Most Recent HotelGuides Review

"The hotel staff was helpful and friendly.2016-05-26"

More >

TripAdvisor Traveler Rating:


Based on 746 reviews

Read Recent Reviews

0.2 mile

Radisson Hotel Downtown

215 West South Temple, Salt Lake City, UT 84101


0.2 mile from Salt Palace Convention Center

From $160
See Rates







| | |
| --- | --- |
| Check In | 15 00 |
| Check Out | 12 00 |




Rated High Upper-midscale, smoke-free, full-service, downtown hotel

Next to convention center

14 floors, 381 rooms

Heated indoor swimming pool - exercise room

Restaurant - lounge - room service

Free Internet in room

Parking costs $15 per night

Pet-friendly hotel - $25 per stay pet fee.

- May 2016 Most Recent HotelGuides Review

"Nice hotel. I recommend it.2015-11-11"

More >

TripAdvisor Traveler Rating:


Based on 1101 reviews

Read Recent Reviews

0.2 mile

Holiday Inn Express Downtown

206 South West Temple, Salt Lake City, UT 84101


0.2 mile from Salt Palace Convention Center

From $144
See Rates







| | |
| --- | --- |
| Check In | 15 00 |
| Check Out | 12 00 |




Rated Average Midscale, smoke-free, full-service, downtown hotel

Across street from Salt Palace Convention Center

12 floors, 212 rooms

Free shuttle to Salt Lake City Airport

No swimming pool

Free hot breakfast buffet

Free Internet in room

Parking costs $5 per night

Not pet-friendly - no pets allowed.

- Feb 2015 Most Recent HotelGuides Review

"Good hotel and excellent room, but there was no on-site parking.2016-12-10"

More >

TripAdvisor Traveler Rating:


Based on 267 reviews

Read Recent Reviews

0.2 mile

Hilton Hotel Downtown

255 South West Temple, Salt Lake City, UT 84101


0.2 mile from Salt Palace Convention Center

From $208
See Rates







| | |
| --- | --- |
| Check In | 15 00 |
| Check Out | 12 00 |




Rated High Upscale, smoke-free, full-service, downtown hotel

1 block from Salt Palace Convention Center

17 floors, 499 rooms and suites - AAA 4 Diamonds

Shuttle to Salt Lake City Airport costs $12 per person

Heated indoor swimming pool - exercise room

2 restaurants - lounge - room service

Internet access costs $5 per night

Parking costs $15 per night

Pet-friendly hotel - allows pets up to 75 pounds - $50 per stay fee for each pet.

- Jan 2016 Most Recent HotelGuides Review

"Close to the city center. Nice hotel room, but housekeeping didn't clean it one day, and we got no explanation. Good breakfast, but it wasn't free. Look at other options first.2015-07-12"

More >

TripAdvisor Traveler Rating:


Based on 1340 reviews

Read Recent Reviews

0.2 mile

Kimpton Hotel Monaco

15 West 200 South, Salt Lake City, UT 84101


0.2 mile from Salt Palace Convention Center

From $161
See Rates







| | |
| --- | --- |
| Check In | 15 00 |
| Check Out | 12 00 |




Rated Very High Midscale, smoke-free, full-service, downtown hotel

1 block from Salt Palace Convention Center

15 floors, 225 rooms and suites - AAA 4 Diamonds

No swimming pool

Exercise room

Restaurant - lounge - 24-hour room service

Internet access costs $13 per night

Parking costs $24 per night

Pet-friendly hotel - no pet fee.

- May 2016 Most Recent HotelGuides Review

"Room was comfortable - needed better parking.2008-11-01"

More >

TripAdvisor Traveler Rating:


Based on 1106 reviews

Read Recent Reviews

0.2 mile

Hyatt House Hotel Downtown

140 South 300 West, Salt Lake City, UT 84101


0.2 mile from Salt Palace Convention Center

From $294
See Rates







| | |
| --- | --- |
| Check In | 15 00 |
| Check Out | 12 00 |




Rated Very High Upscale, smoke-free, all-suite, extended-stay hotel

In downtown Salt Lake City near Vivint Smart Home Arena

6 floors, 159 suites

Outdoor swimming pool open in summer - exercise room

Restaurant - lounge

Restaurant open for dinner only

Free hot breakfast buffet

Free Internet in room

Parking costs $10 per night

Pet-friendly hotel - allows pets up to 50 pounds, 1 pet per room - $175 pet fee if staying 7 nights or more - $75 pet fee if staying fewer than 7 nights.

- Feb 2015 Most Recent HotelGuides Review

"We loved our room, and the employees were great. I definitely recommend this hotel.2017-03-06"

More >

TripAdvisor Traveler Rating:


Based on 256 reviews

Read Recent Reviews

0.3 mile

Peery Hotel

110 West Broadway, Salt Lake City, UT 84101


0.3 mile from Salt Palace Convention Center

From $85
See Rates







| | |
| --- | --- |
| Check In | 15 00 |
| Check Out | 11 00 |




Rated Average Upper-midscale, smoke-free, boutique, downtown hotel

Near Salt Palace Convention Center

An Ascend Hotel Collection Member

3 floors, 73 rooms - elevator

No swimming pool

Fitness center

Free Internet in room

No on-site parking available

Not pet-friendly - no pets allowed.

- Jun 2016 Most Recent HotelGuides Review

"Top-notch service.2008-12-01"

More >

TripAdvisor Traveler Rating:


Based on 458 reviews

Read Recent Reviews

0.3 mile

Courtyard Hotel Downtown

345 West 100 South, Salt Lake City, UT 84101


0.3 mile from Salt Palace Convention Center

From $208
See Rates







| | |
| --- | --- |
| Check In | 1500 |
| Check Out | 1200 |




Rated High Upper-midscale, smoke-free, downtown hotel

Near Vivint Smart Home Arena

6 floors; 160 rooms, 15 suites

Indoor swimming pool - exercise room

Restaurant - lounge

Restaurant open for breakfast and dinner only

Free Internet in room

Free parking

Not pet-friendly - no pets allowed.

- Jan 2016 Most Recent HotelGuides Review

"Breakfast was terrible. I left my driver's license in the room, and despite a number of phone calls, I was told it hadn't been found. I stopped in on my way home and it turned out that housekeeping had it and never bothered to contact me. Find another hotel.2017-04-10"

More >

TripAdvisor Traveler Rating:


Based on 102 reviews

Read Recent Reviews

0.4 mile

Marriott Hotel City Center

220 South State Street, Salt Lake City, UT 84111


0.4 mile from Salt Palace Convention Center

From $206
See Rates







| | |
| --- | --- |
| Check In | 1500 |
| Check Out | 1200 |




Rated High Upscale, smoke-free, full-service, downtown hotel

Near Salt Palace Convention Center

12 floors, 359 rooms and suites - AAA 4 Diamonds

Heated indoor swimming pool - exercise room

Restaurant - lounge - room service

Free Internet in room

Parking costs $14 per night

Not pet-friendly - no pets allowed.

- May 2016 Most Recent HotelGuides Review

"The hotel was a bit pricey, but it was very clean and had friendly personnel. The bellhop was a delight; he was extremely nice and helpful.2015-09-08"

More >

TripAdvisor Traveler Rating:


Based on 618 reviews

Read Recent Reviews

0.5 mile

Fairfield Inn & Suites Downtown

130 West 400 South, Salt Lake City, UT 84101


0.5 mile from Salt Palace Convention Center

From $179
See Rates







| | |
| --- | --- |
| Check In | 1500 |
| Check Out | 1200 |




Rated High Midscale, smoke-free, downtown hotel

Near near Liberty Square

3 floors, 121 rooms and suites - elevator

Heated indoor swimming pool - exercise room

Free hot breakfast buffet

Free Internet in room

Free parking

Not pet-friendly - no pets allowed.

- Dec 2015 Most Recent HotelGuides Review

"Close to Energy Solutions Arena. The hotel exterior looked a little rough, but the room was nice and clean. Pleasant, helpful staff. There was construction going on so the pool wasn't available, but I knew that when I booked. The complimentary breakfast included eggs and sausage.2015-11-05"

More >

TripAdvisor Traveler Rating:


Based on 48 reviews

Read Recent Reviews

0.5 mile

Hyatt Place Hotel

55 North 400 West, Salt Lake City, UT 84101


0.5 mile from Salt Palace Convention Center

From $189
See Rates







| | |
| --- | --- |
| Check In | 15 00 |
| Check Out | 12 00 |




Rated Very High Midscale, smoke-free, downtown Salt Lake City hotel

Near Vivint Smart Home Arena

6 floors, 128 rooms

Outdoor swimming pool open in summer - exercise room

Free Internet in room

Parking costs $10 per night

Pet-friendly hotel - $150 per stay fee for 1st pet - $50 per stay fee for each additional pet.

- Feb 2015 Most Recent HotelGuides Review

"Good location.2009-10-01"

TripAdvisor Traveler Rating:


Based on 815 reviews

Read Recent Reviews

0.5 mile

Homewood Suites Downtown

423 West 300 South, Salt Lake City, UT 84101


0.5 mile from Salt Palace Convention Center

From $180
See Rates







| | |
| --- | --- |
| Check In | 15 00 |
| Check Out | 12 00 |




Rated High Upscale, all-suite, extended-stay, downtown hotel

Near Vivint Smart Home Arena

6 floors, 124 suites

Outdoor swimming pool open in summer - exercise room

Kitchen in every suite

Free hot breakfast buffet

Free Internet in room

Free parking

Not pet-friendly - no pets allowed.

- Jan 2016 Most Recent HotelGuides Review

"A nice hotel with friendly employees. I'd stay here again.2017-01-18"

More >

TripAdvisor Traveler Rating:


Based on 721 reviews

Read Recent Reviews

0.6 mile

Hampton Inn Downtown

425 South 300 West, Salt Lake City, UT 84101


0.6 mile from Salt Palace Convention Center

From $99
See Rates







| | |
| --- | --- |
| Check In | 15 00 |
| Check Out | 11 00 |




Rated High Midscale, smoke-free, downtown Salt Lake City hotel

Near Liberty Square

5 floors, 158 rooms

Heated indoor swimming pool - exercise room

Free hot breakfast buffet

Free Internet in room

Free parking

Not pet-friendly - no pets allowed.

- Feb 2015 Most Recent HotelGuides Review

"We were on the 2nd floor away from the elevators, and our room was clean and pretty quiet. The TV didn't work when we arrived, but maintenance quickly fixed the problem. Good breakfast. We were happy and would stay at this hotel again.2016-01-12"

More >

TripAdvisor Traveler Rating:


Based on 837 reviews

Read Recent Reviews

0.6 mile

Sheraton City Centre Hotel

150 West 500 South, Salt Lake City, UT 84101


0.6 mile from Salt Palace Convention Center

From $117
See Rates







| | |
| --- | --- |
| Check In | 1500 |
| Check Out | 1200 |




Rated High Upscale, smoke-free, downtown Salt Lake City hotel

Located near Liberty Square

11 floors, 362 rooms

Heated outdoor swimming pool open all year

Fitness center

Restaurant - lounge - room service

Internet access costs $10 per night

Free parking

Pet-friendly hotel - no pet fee.

- Feb 2015 Most Recent HotelGuides Review

"Nice hotel - liked the room, but it was too warm and we couldn't adjust the temperature; we were able to get a fan and open the window - good service - appreciated being able to check out late.2007-10-01"

TripAdvisor Traveler Rating:


Based on 887 reviews

Read Recent Reviews

0.6 mile

Comfort Inn

171 West 500 South, Salt Lake City, UT 84101


0.6 mile from Salt Palace Convention Center

From $108
See Rates







| | |
| --- | --- |
| Check In | 300PM |
| Check Out | 1100AM |




Rated High Midscale, downtown Salt Lake City hotel

Near Liberty Square - also near Temple Square

2 floors, 85 rooms and suites - elevator

Free shuttle to Salt Lake City Airport

No swimming pool

Exercise room

Microwave and refrigerator in every room

Free hot breakfast buffet

Free Internet in room

Free parking

Pet-friendly hotel - allows pets up to 100 pounds - $25 per stay fee for 1st pet - $10 per stay fee for each additional pet.

- Feb 2015 Most Recent HotelGuides Review

"The hotel room was clean and quiet, and the firm pillow on the bed was so comfortable; I ended up buying two of them. Friendly, welcoming personnel. No ice machine on the 2nd floor, and the one on the 1st floor was hidden by the laundry and gym. I'll definitely stay again.2017-02-20"

More >

TripAdvisor Traveler Rating:


Based on 230 reviews

Read Recent Reviews

0.6 mile

Crystal Inn & Suites Downtown

230 West 500 South, Salt Lake City, UT 84101


0.6 mile from Salt Palace Convention Center

From $125
See Rates







| | |
| --- | --- |
| Check In | 15 00 |
| Check Out | 12 00 |




Rated High Midscale, smoke-free, downtown Salt Lake City hotel

Near Liberty Square

4 floors, 175 rooms and suites

Free 24-hour shuttle to Salt Lake City Airport

Heated indoor swimming pool - exercise room

Microwave and refrigerator in every room

Free hot breakfast buffet

Free Internet in room

Free parking

Pet-friendly hotel - $25 per stay pet fee.

- Feb 2015 Most Recent HotelGuides Review

"There were a lot of homeless people in the area, but the hotel was nice, clean, quiet, and comfortable. I'd stay here again and recommend it.2016-12-13"

More >

TripAdvisor Traveler Rating:


Based on 875 reviews

Read Recent Reviews

0.7 mile

Metropolitan Inn Liberty Square

524 South West Temple, Salt Lake City, UT 84101


0.7 mile from Salt Palace Convention Center

From $89
See Rates







| | |
| --- | --- |
| Check In | 15 00 |
| Check Out | 11 00 |




Rated Average Midscale, smoke-free hotel

3 floors, 60 rooms - elevator

Outdoor swimming pool open in summer

Free continental breakfast

Free Internet in room

Free parking - truck parking

Pet-friendly hotel - allows dogs and cats only - $25 per stay fee up to 3 nights for each pet.

- May 2017 Most Recent HotelGuides Review

"Quiet location - clean, spacious room - front desk staff was polite and helpful - continental breakfast area was too small and needed more seating.2008-09-01"

More >

TripAdvisor Traveler Rating:


Based on 220 reviews

Read Recent Reviews

0.7 mile

Little America Hotel

500 South Main Street, Salt Lake City, UT 84101


0.7 mile from Salt Palace Convention Center

From $188
See Rates







| | |
| --- | --- |
| Check In | 1500 |
| Check Out | 1200 |




Rated Very High Midscale, smoke-free, full-service hotel

In downtown Salt Lake City near Liberty Square

17 floors, 850 rooms - AAA 4 Diamonds

Heated indoor-outdoor swimming pool - exercise room

Restaurant - lounge - room service

Free Internet in room

Free parking

Not pet-friendly - no pets allowed.

- Feb 2015 Most Recent HotelGuides Review

"The hotel was comfortable and clean. I loved the room and how quiet it was. Stay here; it's a beautiful place.2017-04-25"

More >

TripAdvisor Traveler Rating:


Based on 1730 reviews

Read Recent Reviews

0.7 mile

Grand America Hotel

555 South Main Street, Salt Lake City, UT 84111


0.7 mile from Salt Palace Convention Center

From $314
See Rates







| | |
| --- | --- |
| Check In | 15 00 |
| Check Out | 12 00 |




Rated Very High Upscale, smoke-free, full-service hotel

Downtown Salt Lake City hotel near near Liberty Square

24 floors, 775 rooms and suites

AAA 5 Diamonds, Forbes 4 Stars

Heated outdoor swimming pool open all year

Fitness center

Restaurant - lounge - room service

Full-service spa

Free Internet in room

Parking costs $15 per night

Not pet-friendly - no pets allowed.

- Feb 2015 Most Recent HotelGuides Review

"Everything was clean - staff was helpful and friendly - I would absolutely stay again.2010-07-01"

TripAdvisor Traveler Rating:


Based on 1420 reviews

Read Recent Reviews

0.8 mile

Royal Garden Inn

154 West 600 South, Salt Lake City, UT 84101


0.8 mile from Salt Palace Convention Center


See Rates







| | |
| --- | --- |
| Check In | 15 00 |
| Check Out | 11 00 |




Rated Very Low – Not Recommended Cheap, downtown Salt Lake City motel

2 floors, 218 rooms - no elevator

Outdoor swimming pool open in summer - exercise room

Free continental breakfast

Free Internet in room

Free parking

Pet-friendly motel - $20 per night fee for each pet.

- Feb 2015 Most Recent HotelGuides Review

"Convenient location - room wasn't cleaned, had to call twice for clean towels - advertised free shuttle within a 1 mile radius, but shuttle driver made us pay - breakfast needed improvement.2007-05-01"

TripAdvisor Traveler Rating:


Based on 317 reviews

Read Recent Reviews

0.8 mile

DoubleTree Suites Hotel

110 West 600 South, Salt Lake City, UT 84101


0.8 mile from Salt Palace Convention Center

From $89
See Rates







| | |
| --- | --- |
| Check In | 15 00 |
| Check Out | 12 00 |




Rated High Upscale, smoke-free, all-suite, full-service hotel

In downtown Salt Lake City - near Ballet West

9 floors, 241 suites

Free shuttle to Salt Lake City Airport

Heated indoor swimming pool - 24-hour hexercise room

Restaurant - lounge - room service

Microwave and refrigerator in every suite

Free Internet in room

Free parking

Not pet-friendly - no pets allowed.

- Feb 2015 Most Recent HotelGuides Review

"Great stay. I called the hotel to let them know I'd be late, and asked them to let my elderly mother in the room; it was no problem. Breakfast wasn't free.2016-05-03"

More >

TripAdvisor Traveler Rating:


Based on 1100 reviews

Read Recent Reviews

0.8 mile

Hotel RL

161 West 600 South, Salt Lake City, UT 84101


0.8 mile from Salt Palace Convention Center

From $271
See Rates







| | |
| --- | --- |
| Check In | 1600 |
| Check Out | 1100 |




Rated Average Upper-midscale, smoke-free, full-service hotel

Downtown near Ballet West

13 floors, 392 rooms

Free shuttle to Salt Lake City Airport

Outdoor swimming pool open in summer - exercise room

Restaurant - lounge - room service

Free Intenet access

Free parking

Pet-friendly hotel - $15 per stay pet fee.

- Feb 2015 Most Recent HotelGuides Review

"Nice room - staff was helpful - liked the food - good place to stay.2010-11-01"

More >

TripAdvisor Traveler Rating:


Based on 784 reviews

Read Recent Reviews

0.8 mile

Hilton Garden Inn

250 West 600 South, Salt Lake City, UT 84101


0.8 mile from Salt Palace Convention Center

From $117
See Rates







| | |
| --- | --- |
| Check In | 15 00 |
| Check Out | 12 00 |




Rated High Upper-midscale, smoke-free, downtown Salt Lake City hotel

Near Ballet West

4 floors, 132 rooms

Heated indoor swimming pool - exercise room

Restaurant - lounge

Restaurant open for breakfast and dinner only

Microwave and refrigerator in every room

Free Internet in room

Free parking

Not pet-friendly - no pets allowed.

- Oct 2015 Most Recent HotelGuides Review

"Clean hotel with good employees. One of the elevators didn't work, and there was no covered parking.2016-11-27"

More >

TripAdvisor Traveler Rating:


Based on 1069 reviews

Read Recent Reviews

0.8 mile

Rodeway Inn

616 South 200 West, Salt Lake City, UT 84102


0.8 mile from Salt Palace Convention Center

From $56
See Rates







| | |
| --- | --- |
| Check In | 15 00 |
| Check Out | 11 00 |




Rated Very Low – Not Recommended Cheap, downtown Salt Lake City hotel near Ballet West

Also near Amtrak station - 4 blocks from convention center

4 floors, 113 rooms

No swimming pool

Exercise room

Free Internet in room

Free parking

Pet-friendly hotel - allows pets up to 30 pounds, 1 pet per room - $25 per night pet fee.

- Feb 2015 Most Recent HotelGuides Review

"Good hotel for the price.2016-04-05"

More >

TripAdvisor Traveler Rating:


Based on 107 reviews

Read Recent Reviews

0.8 mile

SpringHill Suites

625 South 300 West, Salt Lake City, UT 84101


0.8 mile from Salt Palace Convention Center

From $93
See Rates







| | |
| --- | --- |
| Check In | 1500 |
| Check Out | 1200 |




Rated High Midscale, smoke-free, all-suite hotel near Ballet West

In downtown Salt Lake City near University of Utah

4 floors, 86 suites

Heated indoor swimming pool - exercise room

Microwave and refrigerator in every suite

Free Internet in room

Free parking

Not pet-friendly - no pets allowed.

- Feb 2015 Most Recent HotelGuides Review

"Reasonable rates - nice accommodations.2011-09-01"

More >

TripAdvisor Traveler Rating:


Based on 164 reviews

Read Recent Reviews

0.9 mile

Residence Inn Downtown

285 W Broadway at 300 South, Salt Lake City, UT 84101


0.9 mile from Salt Palace Convention Center

From $178
See Rates







| | |
| --- | --- |
| Check In | 1500 |
| Check Out | 1200 |




Rated High Upscale, smoke-free, all-suite, extended-stay hotel

In downtown Salt Lake City near Ballet West

4 floors, 178 suites

Outdoor swimming pool open in summer - exercise room

Kitchen in every suite

Free hot breakfast buffet

Free Internet in room

Free parking

Pet-friendly hotel - allows up to 2 pets per room - $100 per stay pet fee.

- Feb 2015 Most Recent HotelGuides Review

"A wonderful hotel. I recommend it.2016-06-25"

More >

TripAdvisor Traveler Rating:


Based on 339 reviews

Read Recent Reviews

0.9 mile

Econo Lodge

715 West North Temple, Salt Lake City, UT 84116


0.9 mile from Salt Palace Convention Center

From $54
See Rates







| | |
| --- | --- |
| Check In | 15 00 |
| Check Out | 11 00 |




Rated Very Low – Not Recommended Cheap motel near Vivint Smart Home Arena

In downtown Salt Lake City

2 floors, 121 rooms - no elevator

Free shuttle to Salt Lake City Airport

Outdoor swimming pool open in summer

Free continental breakfast

Free Internet in room

Free parking

Pet-friendly motel - allows dogs and cats only - allows pets up to 75 pounds, 2 pets per room - $10 per night fee for each pet.

- Aug 2015 Most Recent HotelGuides Review

"This motel was disgusting and unsanitary, so we didn't stay.2015-08-14"

More >

TripAdvisor Traveler Rating:


Based on 182 reviews

Read Recent Reviews

2.3 miles

Ramada Hotel

1659 West North Temple, Salt Lake City, UT 84116


2.3 miles from Salt Palace Convention Center

From $72
See Rates







| | |
| --- | --- |
| Check In | 1500 |
| Check Out | 1100 |




Rated Average Midscale, smoke-free motel near Salt Lake City Airport

2 floors, 191 rooms - no elevator

Free shuttle to Salt Lake City Airport

Outdoor swimming pool open in summer - exercise room

Free continental breakfast

Free Intenet access

Free parking

Pet-friendly motel - allows pets up to 25 pounds, 2 pets per room - $25 per stay fee for each pet up to 7 nights.

- Dec 2016 Most Recent HotelGuides Review

"Hotel was close to the airport. Room was clean, and the employees were nice.2015-03-11"

More >

TripAdvisor Traveler Rating:


Based on 381 reviews

Read Recent Reviews

3.0 miles

Comfort Suites Airport

171 North 2100 West, Salt Lake City, UT 84116


3.0 miles from Salt Palace Convention Center

From $90
See Rates







| | |
| --- | --- |
| Check In | 14 00 |
| Check Out | 12 00 |




Rated High Midscale, smoke-free, all-suite hotel

Near Salt Lake City Airport

4 floors, 104 suites

Free 24-hour shuttle to Lake City Airport

Heated indoor swimming pool - exercise room

Microwave and refrigerator in every studio

Free hot breakfast buffet

Free Internet in room

Free parking

Free park and fly up to 10 nights only

Not pet-friendly - no pets allowed.

- Mar 2015 Most Recent HotelGuides Review

"The hotel room was awesome. I loved the pillows. The shower didn't drain well, but the 2 sinks were convenient. The staff was accommodating. I enjoyed my stay.2016-05-31"

More >

TripAdvisor Traveler Rating:


Based on 238 reviews

Read Recent Reviews
Hotels near Salt Palace Convention Center
If you're attending an event at the famous Salt Palace Salt Lake City, there's no shortage of places to stay nearby. The massive convention center sits in the heart of
downtown Salt Lake City
, where it's been the region's premier event space for more than 20 years. You'll be within a mile of two dozen hotels, including the four-star
Salt Lake Plaza Hotel
, which is right next door, and the three-star
Marriott Hotel
, which is just across the street.
Getting around SLC
Whether you're presenting in the Salt Palace Convention Center's grand ballroom or sitting in for a session in one of its 66 meeting rooms, you're only a half-block from the light rail station. From there, you can catch a ride to Hogle Zoo, Salt Lake International Airport—only 20 minutes away—or the Red Butte Garden, where you'll find outdoor concerts and an arboretum.
See the Great Outdoors
If you're staying in any of the area's Salt Palace Convention Center hotels, you'll be just a quick drive from both the Uinta-Wasatch-Cache National Forest and the Great Salt Lake. The forest offers acres of scenic vistas, campgrounds, hiking trails, swimming and boating lakes, horseback riding and fishing. The world-renowned lake boasts white-sand beaches, swimming, kayaking, boating and a glimpse into the city's history.
Shop 'Til You Drop
Enjoy some retail therapy only a five-minute walk from the Salt Palace at the indoor-outdoor City Creek Center. The mall houses 90 shops including Nordstrom, Coach and Michael Kors, as well as a creek and a retractable roof. If shopping works up an appetite, grab a meal from dozens of restaurants near Salt Palace Convention Center, one of the region's largest
U.S. convention centers
.
Picking the Right Hotel for You
Finding a great Salt Lake City hotel is simple: They're everywhere. To choose the best match for you, consider your needs: Want a free breakfast buffet and free Wi-Fi? The
Hampton Inn Salt Lake City
, rated four stars, has both. To relax, the
Sheraton Hotel Salt Lake City
has a year-round heated outdoor pool, and it's pet-friendly. The
Fairfield Inn Salt Lake City
offers free parking and an indoor pool. Visit
HotelGuides.com
to browse all your options, and discover the seven key reasons you should book with us.
Why Book Here?

Lowest price guarantee
Pay at hotel in most cases
If you don't like your hotel,
we'll refund your money.
Cash rewards + hotel points too



Salt Lake City Info
Salt Palace Convention Center
Salt Lake City Hotels and Reviews
Salt Lake City Group Rates
Map of Hotels near Salt Palace Convention Center
Hotels near
Nearby Attractions



Hotels near Rose Wagner Performing Arts Center
0.3 mile south


Hotels near Temple Square
0.3 mile NE


Hotels near Vivint Smart Home Arena
0.3 mile west


Hotels near Utah State Fair
1.3 miles west


Hotels near Tracy Aviary
1.9 miles SE


Hotels near Rice-Eccles Stadium
2.4 miles east


Hotels near University of Utah
2.7 miles east


Hotels near Salt Lake City VA Medical Center
2.9 miles east


Hotels near Huntsman Center
3.0 miles east


Hotels near University of Utah University Hospital
3.0 miles east


Hotels near University of Utah School of Medicine
3.1 miles east


Hotels near Huntsman Cancer Institute
3.2 miles east


Hotels near Westminster College
3.2 miles SE


Hotels near Hogle Zoo
4.3 miles east


Hotels near Salt Lake City Airport - SLC
4.8 miles west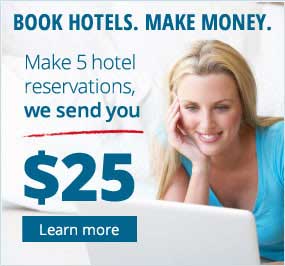 Hotel Tips