Map of Hotels near American Airlines Center
Address: 2500 Victory Avenue, Dallas, Texas 75219
Hotels closest to American Airlines Center

0.1 mile

W Hotel Victory

2440 Victory Park Lane, Dallas, TX 75219


0.1 mile from American Airlines Center

From $349
See Rates







| | |
| --- | --- |
| Check In | 1500 |
| Check Out | 1200 |




Rated High Luxury, smoke-free, full-service, uptown Dallas hotel

Near American Airlines Center

16 floors, 252 rooms

Heated outdoor swimming pool - exercise room

Restaurant - lounge - 24-hour room service

Full-service spa

Internet access costs $10 per night

Valet parking only - $27 per night

Pet-friendly hotel - allows dogs only up to 50 pounds - $100 per stay fee for each dog + an additional $25 per night fee for each dog.

- May 2016 Most Recent HotelGuides Review

"From the moment we walked in, we felt welcome at this hotel. It was a busy weekend, yet all the employees smiled and were pleasant and helpful. An excellent choice, especially if you're attending a function at the AA Center.2017-01-31"

More >

TripAdvisor Traveler Rating:


Based on 925 reviews

Read Recent Reviews

0.4 mile

Hyatt House Hotel Uptown

2914 Harry Hines Blvd, Dallas, TX 75201


0.4 mile from American Airlines Center

From $209
See Rates







| | |
| --- | --- |
| Check In | 15 00 |
| Check Out | 12 00 |




Rated Average Upscale, smoke-free, all-suite, extended-stay hotel

Near American Airlines Center

4 floors; 141 studio to 2-bedroom suites

Free shuttle to attractions within 3-mile radius

Outdoor swimming pool - 24-hour exercise room

Kitchen in every suite

Free hot breakfast buffet

Free Internet in room

Parking costs $15 per night

Pet-friendly hotel - allows pets up to 50 pounds, 2 pets per room - $150 pet fee if staying 7 nights or more - $75 pet fee if staying fewer than 7 nights.

- May 2016 Most Recent HotelGuides Review

"The hotel was hard to find, and the lobby smelled like rotten eggs.2016-11-05"

More >

TripAdvisor Traveler Rating:


Based on 536 reviews

Read Recent Reviews

0.5 mile

SpringHill Suites West End

1907 North Lamar Street, Dallas, TX 75202


0.5 mile from American Airlines Center

From $178
See Rates







| | |
| --- | --- |
| Check In | 1500 |
| Check Out | 1200 |




Rated High Midscale, smoke-free, all-suite hotel

In downtown Dallas in West End Historic District

10 floors, 148 studio suites

Free shuttle to attractions within 3-mile radius

Outdoor swimming pool - exercise room

Microwave and refrigerator in every room

Free hot breakfast buffet

Free Internet in room

Valet parking only - $24 per night

Not pet-friendly - no pets allowed.

- May 2016 Most Recent HotelGuides Review

"Good hotel. The breakfast room was busy, so service was slow.2017-04-07"

More >

TripAdvisor Traveler Rating:


Based on 463 reviews

Read Recent Reviews

0.5 mile

Ritz-Carlton Hotel

2121 McKinney Street, Dallas, TX 75201


0.5 mile from American Airlines Center

From $379
See Rates







| | |
| --- | --- |
| Check In | 1500 |
| Check Out | 1200 |




Rated Very High Luxury, smoke-free, uptown Dallas hotel

Near American Airlines Center

8 floors, 218 rooms and suites

AAA 5 Diamonds, Forbes 4 Stars

Heated outdoor rooftop swimming pool

24-hour exercise room

Restaurants - lounge - room service

Full-service spa

Internet access costs $10 per night

Valet parking only - $27 per night

Pet-friendly hotel - allows pets up to 25 pounds - $125 per stay pet fee.

- May 2016

TripAdvisor Traveler Rating:


Based on 738 reviews

Read Recent Reviews

0.5 mile

Hotel Crescent Court

400 Crescent Court, Dallas, TX 75201


0.5 mile from American Airlines Center

From $315
See Rates







| | |
| --- | --- |
| Check In | 15 00 |
| Check Out | 12 00 |




Rated High Luxury, smoke-free, full-service, uptown Dallas hotel

Near American Airlines Center

7 floors, 220 rooms - AAA 4 Diamonds

Outdoor swimming pool open in summer - exercise room

Restaurant - lounge - room service

Full-service spa

Free Internet in room

Valet parking only - $28 per night

Pet-friendly hotel - $100 per stay fee for each pet.

- Jul 2016

TripAdvisor Traveler Rating:


Based on 447 reviews

Read Recent Reviews

0.6 mile

Hotel St Germain

2516 Maple Avenue, Dallas, TX 75201


0.6 mile from American Airlines Center


See Rates







| | |
| --- | --- |
| Check In | 16 00 |
| Check Out | 12 00 |




Rated Very High Upscale, smoke-free, full-service, Uptown Dallas motel

Near American Airlines Center

3 floors, 7 suite - no elevator

No swimming pool

Restaurant - room service

Free continental breakfast

Free Internet in room

Free parking

Pet-friendly hotel - allows dogs only - allows dogs up to 25 pounds - $50 per night pet fee.

- May 2016

TripAdvisor Traveler Rating:


Based on 27 reviews

Read Recent Reviews

0.6 mile

Fairmont Hotel

1717 North Akard Street, Dallas, TX 75201


0.6 mile from American Airlines Center

From $299
See Rates







| | |
| --- | --- |
| Check In | 15 00 |
| Check Out | 12 00 |




Rated High Luxury, smoke-free, downtown Dallas hotel

Located in the Arts District

2 towers - 19 and 24 floors, 551 rooms - AAA 4 Diamonds

Outdoor rooftop swimming pool - 24-hour exercise room

Restaurant - lounge - 24-hour room service

Internet access costs $15 per night

Valet parking only - $28 per night

Pet-friendly hotel - $25 per night fee for each pet.

- Sep 2015 Most Recent HotelGuides Review

"Nice hotel stay. The room was pleasant and had a city view. All the employees were polite and friendly. Easy check-in and checkout. The only negative was that the bar stopped serving food too early. We returned from a concert at 10 PM, and only nuts were available.2016-04-10"

More >

TripAdvisor Traveler Rating:


Based on 1847 reviews

Read Recent Reviews

0.6 mile

Le Meridien Stoneleigh Hotel

2927 Maple Avenue, Dallas, TX 75201


0.6 mile from American Airlines Center

From $256
See Rates







| | |
| --- | --- |
| Check In | 1500 |
| Check Out | 1200 |




Rated High Luxury, smoke-free, full-service, uptown Dallas hotel

Near American Airlines Center

Member of Historic Hotels of America

11 floors, 170 rooms and suites - AAA 4 Diamonds

Outdoor swimming pool - 24-hour exercise room

Restaurant - lounge - 24-hour room service

Full-service spa

Free Internet in room

Valet parking only - $27 per night

Pet-friendly hotel - allows dogs only - $100 per stay pet fee.

- May 2016

TripAdvisor Traveler Rating:


Based on 410 reviews

Read Recent Reviews

0.6 mile

Hotel Zaza

2332 Leonard Street, Dallas, TX 75201


0.6 mile from American Airlines Center

From $279
See Rates







| | |
| --- | --- |
| Check In | 16 00 |
| Check Out | 12 00 |




Rated High Upscale, smoke-free, full-service, uptown Dallas hotel

Near American Airlines Center

4 floors, 154 rooms and suites - AAA 4 Diamonds

Outdoor swimming pool - 24-hour exercise room

Restaurant - lounge - 24-hour room service

Full-service spa

Free Internet in room

Valet parking only - $27 per night

Pet-friendly hotel - $150 per stay pet fee.

- May 2016 Most Recent HotelGuides Review

"We had a good stay. The room was clean, and the hotel clerks were attentive and polite. The only downside was that after a night out drinking, we returned and were refused service at the bar.2017-03-29"

More >

TripAdvisor Traveler Rating:


Based on 1138 reviews

Read Recent Reviews

0.7 mile

Homewood Suites Downtown

1025 Elm Street, Dallas, TX 75202


0.7 mile from American Airlines Center

From $228
See Rates







| | |
| --- | --- |
| Check In | 15 00 |
| Check Out | 12 00 |




Rated Very High Upscale, smoke-free, all-suite, extended-stay, downtown hotel

10 floors, 130 studio to 2-bedroom suites

Free shuttle to attractions within 5-mile radius

Heated indoor swimming pool - exercise room

Kitchen in every suite

Free hot breakfast buffet

Free Internet in room

Valet parking only - $24 per night

Not pet-friendly - no pets allowed.

- Jan 2016 Most Recent HotelGuides Review

"Clean, spacious room and super hotel staff. The breakfast and afternoon buffet were great.2017-04-06"

More >

TripAdvisor Traveler Rating:


Based on 790 reviews

Read Recent Reviews

0.7 mile

Crowne Plaza Hotel Downtown

1015 Elm Street, Dallas, TX 75202


0.7 mile from American Airlines Center

From $100
See Rates







| | |
| --- | --- |
| Check In | 15 00 |
| Check Out | 12 00 |




Rated Low – Not Recommended Upscale, smoke-free, full-service, downtown hotel

In historic West End

23 floors, 293 rooms and suites

Free shuttle to attractions within 3-mile radius

Outdoor rooftop swimming pool open in summer

Exercise room

Restaurant - lounge - room service

Free Internet in room

Parking costs $16 per night

Pet-friendly hotel - allows pets up to 30 pounds - $40 per night fee for each pet.

- Jan 2017 Most Recent HotelGuides Review

"The hotel room wasn't too bad. The lampshades were in bad shape, and the water turned scalding hot in the shower.2015-09-16"

More >

TripAdvisor Traveler Rating:


Based on 1222 reviews

Read Recent Reviews

0.8 mile

Westin Hotel Downtown

1201 Main Street, Dallas, TX 75202


0.8 mile from American Airlines Center

From $231
See Rates







| | |
| --- | --- |
| Check In | 1500 |
| Check Out | 1200 |




Rated Very High Upscale, smoke-free, full-service, downtown, West End hotel

32 floors, 326 suites

Indoor swimming pool - exercise room

2 restaurants - lounge - room service

Free Internet in room

Parking costs $26 per night

Pet-friendly hotel - allows pets up to 40 pounds - no pet fee.

- Apr 2016

TripAdvisor Traveler Rating:


Based on 153 reviews

Read Recent Reviews

0.8 mile

Hilton Garden Inn Downtown

1600 Pacific Avenue, Dallas, TX 75201


0.8 mile from American Airlines Center

From $197
See Rates







| | |
| --- | --- |
| Check In | 15 00 |
| Check Out | 12 00 |




Rated High Upper-midscale, smoke-free, downtown hotel

Near convention center and Majestic Theatre

14 floors, 171 rooms and suites

Outdoor swimming pool open in summer - exercise room

Free Internet in room

Parking costs $30 per night

Pet-friendly hotel - $75 per stay fee for each pet.

- Nov 2015

TripAdvisor Traveler Rating:


Based on 358 reviews

Read Recent Reviews

0.9 mile

La Quinta Inn & Suites Downtown

302 Houston Street, Dallas, TX 75202


0.9 mile from American Airlines Center

From $159
See Rates







| | |
| --- | --- |
| Check In | 15 00 |
| Check Out | 12 00 |




Rated High Midscale, smoke-free, downtown hotel

Near Dallas Convention Center

10 floors, 127 rooms

No swimming pool

Exercise room

Free hot breakfast buffet

Free Internet in room

Valet parking only - $20 per night

Not pet-friendly - no pets allowed.

- Nov 2016 Most Recent HotelGuides Review

"Nice room - continental breakfast supplies ran out early - no parking - disappointed.2010-06-01"

More >

TripAdvisor Traveler Rating:


Based on 33 reviews

Read Recent Reviews

0.9 mile

Hotel Adolphus

1321 Commerce Street, Dallas, TX 75202


0.9 mile from American Airlines Center

From $206
See Rates







| | |
| --- | --- |
| Check In | 1500 |
| Check Out | 1200 |




Rated Very High Luxury, smoke-free, full-service, downtown hotel

Near Kay Bailey Hutchison Convention Center

An Autograph Collection hotel

23 floors, 422 rooms - AAA 4 Diamonds

No swimming pool

24-hour exercise room

3 restaurants - lounge - 24-hour room service

Free Internet in room

Valet parking only - $28 per night

Pet-friendly hotel - $50 per stay fee for each pet.

- May 2016 Most Recent HotelGuides Review

"Wonderful hotel and staff. The building was historic and nicely renovated. Our room was spacious and comfortable. I was so glad we chose this hotel and highly recommend it.2016-08-01"

More >

TripAdvisor Traveler Rating:


Based on 2560 reviews

Read Recent Reviews

0.9 mile

Joule Hotel

1530 Main Street, Dallas, TX 75201


0.9 mile from American Airlines Center

From $246
See Rates







| | |
| --- | --- |
| Check In | 15 00 |
| Check Out | 12 00 |




Rated Very High Upscale, smoke-free, downtown Dallas hotel

20 floors, 161 rooms and suites

Outdoor rooftop swimming pool - 24-hour fitness center

Restaurant - 2 lounges - 24-hour room service

Free Internet in room

Valet parking only - $27 per night

Pet-friendly hotel - allows pets up to 50 pounds - $100 per stay pet fee.

- Mar 2015

TripAdvisor Traveler Rating:


Based on 1038 reviews

Read Recent Reviews

0.9 mile

Marriott Hotel City Center

650 North Pearl Street, Dallas, TX 75201


0.9 mile from American Airlines Center

From $305
See Rates







| | |
| --- | --- |
| Check In | 1500 |
| Check Out | 1100 |




Rated High Upscale, smoke-free, full-service, downtown hotel

15 floors, 416 rooms and suites - AAA 4 Diamonds

No swimming pool

24-hour exercise room

Restaurant - lounge - room service

Internet access costs $13 per night

Parking costs $18 per night

Not pet-friendly - no pets allowed.

- May 2016 Most Recent HotelGuides Review

"Nearby restaurants were closed on weekends - bed was comfortable - quiet hallways - staff was accommodating - nice bartender, but the waitress was slow; nothing was done about loud, vulgar patrons.2008-10-01"

More >

TripAdvisor Traveler Rating:


Based on 514 reviews

Read Recent Reviews

0.9 mile

Magnolia Hotel

1401 Commerce Street, Dallas, TX 75201


0.9 mile from American Airlines Center

From $212
See Rates







| | |
| --- | --- |
| Check In | 15 00 |
| Check Out | 11 00 |




Rated High Upscale, smoke-free, full-service, downtown hotel

7 blocks east of West End

26 floors; 200 rooms, 129 suites

Free shuttle to attractions within 3-mile radius

No swimming pool

24-hour exercise room

Restaurant - lounge - room service

Free hot breakfast buffet

Free Internet in room

Valet parking only - $26 per night

Pet-friendly hotel - bring proof of pet vaccinations given within 10 days - $50 per stay pet fee.

- Feb 2016 Most Recent HotelGuides Review

"The room was nice and clean, and the lounge and late-night cookie bar were wonderful. No bathrobes, though. Great room service. We called twice and waited an hour for the shuttle to pick us up, and finally gave up. Couldn't sit at the outdoor tables without people asking for money. No parking. I wouldn't stay here again.2017-05-16"

More >

TripAdvisor Traveler Rating:


Based on 3310 reviews

Read Recent Reviews

0.9 mile

Hyatt Regency Hotel

300 Reunion Blvd, Dallas, TX 75207


0.9 mile from American Airlines Center

From $209
See Rates







| | |
| --- | --- |
| Check In | 15 00 |
| Check Out | 12 00 |




Rated High Upscale, smoke-free, full-service, downtown hotel

Near Kay Bailey Hutchison Convention Center

28 floors, 1,120 rooms - AAA 4 Diamonds

Outdoor swimming pool - 24-hour exercise room

2 restaurants - lounge - room service

Free Internet in room

Parking costs $19 per night

Pet-friendly hotel - allows pets up to 50 pounds, 2 pets per room - $100 per stay pet fee.

- May 2016 Most Recent HotelGuides Review

"Convenient to downtown attractions - good rates.2009-09-01"

More >

TripAdvisor Traveler Rating:


Based on 3552 reviews

Read Recent Reviews

1.0 mile

Aloft Hotel

1033 Young Street, Dallas, TX 75202


1.0 mile from American Airlines Center

From $153
See Rates







| | |
| --- | --- |
| Check In | 1500 |
| Check Out | 1200 |




Rated Average Upscale, smoke-free, downtown hotel

1 block from Kay Bailey Hutchison Convention Center

8 floors, 193 hotel

Outdoor swimming pool - exercise room

Lounge

Free Internet in room

Parking costs $14 per night

Pet-friendly hotel - allows dogs only up to 40 pounds - no pet fee.

- Feb 2017 Most Recent HotelGuides Review

"The hotel was overpriced, and the water pipes were noisy. The mattress was hard and uncomfortable, and the linens were dirty. If you want to treat yourself to a luxurious stay in the city and value your sleep, don't stay here.2016-10-11"

More >

TripAdvisor Traveler Rating:


Based on 557 reviews

Read Recent Reviews

1.0 mile

Sheraton Hotel

400 North Olive, Dallas, TX 75201


1.0 mile from American Airlines Center

From $189
See Rates







| | |
| --- | --- |
| Check In | 1500 |
| Check Out | 1200 |




Rated High Upscale, smoke-free, full-service, downtown hotel

In Arts and Financial District

Sky-bridge access to Plaza of the Americas

38 floors, 1,840 rooms

DART light rail stops at the hotel

Heated outdoor swimming pool - 24-hour exercise room

2 restaurants - lounge - room service

Internet access costs $13 per night

Parking costs $21 per night

Pet-friendly hotel - allows pets up to 50 pounds - no pet fee.

- May 2016 Most Recent HotelGuides Review

"Nice view - hard to find the amenities, and no information was provided.2009-07-01"

More >

TripAdvisor Traveler Rating:


Based on 2619 reviews

Read Recent Reviews

1.0 mile

Mansion Hotel on Turtle Creek

2821 Turtle Creek Blvd, Dallas, TX 75219


1.0 mile from American Airlines Center

From $371
See Rates







| | |
| --- | --- |
| Check In | 15 00 |
| Check Out | 12 00 |




Rated High Luxury, smoke-free, full-service hotel

Near American Airlines Center - also near Turtle Creek Park

A Rosewood luxury hotel

9 floor, 143 rooms and suites

AAA 5 Diamonds, Forbes 4 Stars

Free shuttle to attractions within 5-mile radius

Heated outdoor swimming pool - exercise room

Restaurant - lounge - 24-hour room service

Free Internet in room

Valet parking only - $28 per night

Pet-friendly hotel - $100 per stay fee for each pet.

- May 2016 Most Recent HotelGuides Review

"We were not impressed with this hotel and didn't think it was a good value. The restaurant was especially disappointing.2015-11-12"

More >

TripAdvisor Traveler Rating:


Based on 674 reviews

Read Recent Reviews

1.0 mile

Hampton Inn & Suites Downtown

1700 Commerce Street, Dallas, TX 75201


1.0 mile from American Airlines Center

From $126
See Rates







| | |
| --- | --- |
| Check In | 15 00 |
| Check Out | 11 00 |




Rated High Midscale, smoke-free, downtown hotel

6 blocks from Kay Bailey Hutchison Convention Center

18 floors, 176 rooms and suites

Indoor swimming pool - 24-hour exercise room

Microwave and refrigerator in every room

Free hot breakfast buffet

Free Internet in room

Valet parking only - $26 per night

Not pet-friendly - no pets allowed.

- Apr 2016 Most Recent HotelGuides Review

"Good service and pleasant personnel.2017-03-28"

More >

TripAdvisor Traveler Rating:


Based on 262 reviews

Read Recent Reviews

1.0 mile

Days Inn Market Center

2026 Market Center Blvd, Dallas, TX 75207


1.0 mile from American Airlines Center

From $77
See Rates







| | |
| --- | --- |
| Check In | 1500 |
| Check Out | 1100 |




Rated Average Cheap hotel on south side of Love Field Airport

Near Dallas Market Center

2 floors, 71 rooms - no elevator

No swimming pool

Free continental breakfast

Free Internet in room

Free parking

Pet-friendly hotel - $20 per night fee for each pet.

- May 2015 Most Recent HotelGuides Review

"Nice location. The hotel room was clean and quiet, and the employees were nice and helpful. They went above and beyond by calling me a cab and letting me leave my car while I was at a conference after checkout.2016-10-13"

More >

TripAdvisor Traveler Rating:


Based on 465 reviews

Read Recent Reviews

1.0 mile

Hotel Indigo Downtown

1933 Main Street, Dallas, TX 75201


1.0 mile from American Airlines Center

From $111
See Rates







| | |
| --- | --- |
| Check In | 15 00 |
| Check Out | 12 00 |




Rated High Upscale, smoke-free, full-service, downtown hotel

Located south of Arts District

15 floors, 172 rooms

Free shuttle to attractions within 3-mile radius

No swimming pool

24-hour exercise room

Restaurant - lounge - room service

Free Internet in room

Parking costs $15 per night

Pet-friendly hotel - allows pets up to 100 pounds - $75 per stay pet fee.

- May 2016 Most Recent HotelGuides Review

"Quaint hotel in downtown Dallas. The room was clean and quite comfortable. No spoons to stir the coffee, though, and no room service menu. A great choice for a great price.2016-03-10"

More >

TripAdvisor Traveler Rating:


Based on 887 reviews

Read Recent Reviews

1.1 miles

DoubleTree Hotel Market Center

2015 Market Center Blvd, Dallas, TX 75207


1.1 miles from American Airlines Center

From $96
See Rates







| | |
| --- | --- |
| Check In | 15 00 |
| Check Out | 12 00 |




Rated High Upscale, smoke-free, full-service hotel

Near Love Field Airport and Dallas Market Center

11 floors, 228 rooms and suites

Free shuttle to attractions within 3-mile radius

Outdoor swimming pool open all year - 24-hour exercise room

Restaurant - lounge - room service

Microwave and refrigerator in every room

Free Internet in room

Free parking

Not pet-friendly - no pets allowed.

- May 2015 Most Recent HotelGuides Review

"Nice hotel room. Good service and breakfast buffet. The shuttle drivers were courteous and helpful. The elevators were a problem, though.2017-05-09"

More >

TripAdvisor Traveler Rating:


Based on 906 reviews

Read Recent Reviews

1.1 miles

Best Western Market Center Inn

2023 Market Center Blvd, Dallas, TX 75207


1.1 miles from American Airlines Center

From $81
See Rates







| | |
| --- | --- |
| Check In | 1500 |
| Check Out | 1100 |




Rated Average Upper-midscale hotel

Near the south side of Love Field Airport

3 floors, 98 rooms - elevator

Outdoor swimming pool open in summer - exercise room

Free hot breakfast buffet

Free Internet in room

Free parking - truck parking

Not pet-friendly - no pets allowed.

- Mar 2016 Most Recent HotelGuides Review

"Conveniently located and reasonably priced. The hotel room was comfortable and clean, and the staff was extremely helpful and accommodating. The complimentary breakfast was a real bonus. This is a good, basic place to stay.2017-04-07"

More >

TripAdvisor Traveler Rating:


Based on 553 reviews

Read Recent Reviews

1.1 miles

Omni Hotel

555 South Lamar, Dallas, TX 75202


1.1 miles from American Airlines Center

From $304
See Rates







| | |
| --- | --- |
| Check In | 1600 |
| Check Out | 1100 |




Rated Very High Upscale, smoke-free, full-service, downtown hotel

Connected to Kay Bailey Hutchison Convention Center

23 floors, 1001 rooms

Heated outdoor rooftop swimming pool

24-hour exercise room

3 restaurants - 2 lounges - 24-hour room service

Full-service spa

Internet access costs $10 per night for each device

Parking costs $20 per night

Pet-friendly hotel - allows pets up to 25 pounds - $100 per stay fee for each pet.

- May 2016 Most Recent HotelGuides Review

"I had an enjoyable hotel stay. Ask about the pool hours.2016-10-09"

More >

TripAdvisor Traveler Rating:


Based on 6179 reviews

Read Recent Reviews

1.1 miles

Fairfield Inn Market Center

2110 Market Center Blvd, Dallas, TX 75207


1.1 miles from American Airlines Center

From $63
See Rates







| | |
| --- | --- |
| Check In | 1500 |
| Check Out | 1200 |




Rated Average Midscale, smoke-free hotel near Love Field Airport

Also near Dallas Market Center

3 floors, 116 rooms - elevator

Free shuttle to local attractions

Heated indoor swimming pool

Free hot breakfast buffet

Free Internet in room

Free parking

Not pet-friendly - no pets allowed.

- Sep 2015 Most Recent HotelGuides Review

"Good location - room was clean.2011-10-01"

More >

TripAdvisor Traveler Rating:


Based on 163 reviews

Read Recent Reviews

1.1 miles

Courtyard Hotel Market Center

2150 Market Center Blvd at I-35, Dallas, TX 75207


1.1 miles from American Airlines Center

From $76
See Rates







| | |
| --- | --- |
| Check In | 1500 |
| Check Out | 1200 |




Rated Average Upper-midscale, smoke-free hotel

Near the south side of Love Field Airport

Also near Dallas Market Center

5 floors, 184 rooms and suites

No shuttle to Love Field Airport

Outdoor swimming pool open in summer - exercise room

Restaurant - lounge

Restaurant open for breakfast and dinner only

Free Internet in room

Free parking

Not pet-friendly - no pets allowed.

- Mar 2016 Most Recent HotelGuides Review

"The hotel was absolutely perfect.2017-03-02"

More >

TripAdvisor Traveler Rating:


Based on 237 reviews

Read Recent Reviews
American Airlines Center Dallas Hotels
Located just a few miles from the Dallas Airport and in the middle of Victory Park sits the American Airlines Center, home of the NBA Dallas Mavericks and the NHL Dallas Stars. Besides sports, it's also a popular destination for concerts and other entertainment. Since it's situated right in downtown Dallas, you'll find everything from Texas-sized food to bustling nightlife and a wide array of shopping options nearby.
What to Do Around Dallas
You won't be bored in
downtown Dallas
. Along with the American Airlines Center, which hosts tons of live entertainment, there's plenty to do in the lively surrounding area.
If you love authentic Tex-Mex food or you're craving some tasty Texas barbecue, there are several excellent restaurants near American Airlines Center, including El Fenix and Stampede 66.
If it's culture you're seeking, the Dallas Museum of Art and the Nasher Sculpture Center are both downtown and shouldn't be missed.
If you'd like to learn more about a sad but significant moment in American history, head to the Sixth Floor Museum at Dealey Plaza, where you can take in the JFK memorial.
Traveling with Kids
Kids love the Perot Museum of Nature and Science, which has exhibits on being human, native birds and sports. The Dallas World Aquarium is thrilling for all ages. And don't miss the chance to see a real, live Texas rodeo complete with bull riding, calf roping and more.
Hotels near the American Airlines Center
Visitors have their pick of hotels near the American Airlines Center and throughout Dallas. Choose to stay at
The W Hotel Dallas
for an upscale spot in the middle of downtown—perfect for
NBA fans
who want to be as close as possible to the American Airlines Arena. For a historic hotel with a pet-friendly option, stay just over a half mile away at the popular
Le Meridien Stoneleigh Hotel
or the beautiful
Magnolia Hotel
. The
Hotel Indigo
is also pet-friendly. No matter your reason for visiting,
HotelGuides.com
can help you find the perfect fit for your stay in Dallas.
Why Book Here?

Lowest price guarantee
Pay at hotel in most cases
If you don't like your hotel,
we'll refund your money.
Cash rewards + hotel points too



Dallas Info
American Airlines Center
Dallas Mavericks
Dallas Stars
Dallas Hotels and Reviews
Dallas Group Hotel Rates
Map of Hotels near American Airlines Center
Hotels near
Nearby Attractions



Hotels near Dallas World Aquarium
0.5 mile SE


Hotels near Dallas Museum of Art
0.6 mile east


Hotels near Meyerson Symphony Center
0.7 mile east


Hotels near AT&T Performing Arts Center
0.8 mile east


Hotels near Texas Scottish Rite Hospital for Children
0.9 mile north


Hotels near Majestic Theatre
1.0 mile SE


Hotels near Kay Bailey Hutchison Center
1.2 miles SE


Hotels near Dallas Market Center
1.2 miles NW


Hotels near Gilley's Dallas
1.5 miles SE


Hotels near Baylor College of Dentistry
1.7 miles east


Hotels near Baylor University Medical Center Dallas
1.8 miles east


Hotels near University of Texas Southwestern Medical School
2.0 miles NW


Hotels near Children's Medical Center Dallas
2.1 miles NW


Hotels near Parkland Hospital
2.2 miles NW


Hotels near UT Southwestern Medical Center
2.3 miles NW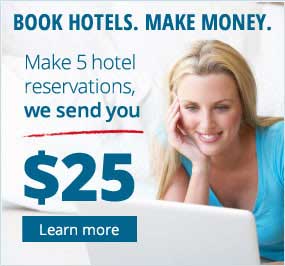 Hotel Tips