Click any colored area to see hotels within that area.
Rapid City Hotels, Motels, and Reviews – By Area
Best Value Hotels in Rapid City
---
Best value hotels are listed first. These are good hotels that cost less than other good hotels. Based on guest reviews and nightly room rates.
Econo Lodge Rapid City


625 East Disk Drive, Rapid City, SD 57701




From $50
See Rates

Rated Average Cheap, smoke-free hotel near Rushmore Mall

3 floors, 120 rooms - elevator

Heated indoor swimming pool

Microwave and refrigerator in every room

Free continental breakfast

Free Internet in room

Free parking

Pet-friendly hotel - pets allowed only in 1st floor rooms - $10 per night pet fee.

- Aug 2015 Most Recent HotelGuides Review

"The room was clean. The hotel had poor soundproofing, and I could hear noise from other rooms. The AC didn't work well. The front desk clerks were nice and helpful. An OK place for a short stay.2016-08-13"

More >

TripAdvisor Traveler Rating:


Based on 170 reviews

Read Recent Reviews

Grand Gateway Hotel Rapid City


1721 Lacrosse Street, Rapid City, SD 57701




From $67
See Rates

Rated High Upper-midscale, smoke-free, full-service hotel

Near Rushmore Mall

4 floors, 132 rooms and suites

Heated indoor swimming pool - exercise room

Restaurant - lounge - room service

Free Internet acccess

Free parking

Pet-friendly hotel - allows dogs only in 1st floor rooms, 2 dogs per room - $20 per night fee for each dog.

- Jun 2016 Most Recent HotelGuides Review

"The hotel was clean, and the staff was knowledgeable. The pool looked fun. Not impressed with the service at the Perkins restaurant next door.2016-05-09"

More >

TripAdvisor Traveler Rating:


Based on 500 reviews

Read Recent Reviews

Days Inn West Rapid City


725 Jackson Blvd, Rapid City, SD 57783




From $77
See Rates

Rated High Cheap, smoke-free hotel near Storybook Island

1 mile from downtown Rapid City

2 floors, 54 rooms - elevator

Heated outdoor swimming pool open in summer

Exercise room

Lounge

Free continental breakfast

Free Internet in room

Free parking

Not pet-friendly - no pets allowed.

- Apr 2015 Most Recent HotelGuides Review

"Clean, comfortable, reasonably priced hotel. The staff was helpful and accommodating, and answered all my questions about the area. Good continental breakfast with a variety of selections. I'd stay here again any time.2016-05-23"

More >

TripAdvisor Traveler Rating:


Based on 228 reviews

Read Recent Reviews

Foothills Inn Rapid City


1625 North LaCrosse Street, Rapid City, SD 57701




From $79
See Rates

Rated Average Cheap, smoke-free hotel near Rushmore Mall

2 floors, 64 rooms - no elevator

Outdoor swimming pool open in summer - exercise room

Free continental breakfast

Free Internet in room

Free parking

Pet-friendly hotel - allows pets up to 25 pounds - $10 per night fee for each pet.

- Jul 2016 Most Recent HotelGuides Review

"The hotel was clean and dog-friendly, and all the employees were helpful. Great place.2016-08-22"

More >

TripAdvisor Traveler Rating:


Based on 208 reviews

Read Recent Reviews

Baymont Inn & Suites Rapid City


4040 Cheyenne Blvd, Rapid City, SD 57703




From $81
See Rates

Rated High Midscale, smoke-free hotel near Rapid City Airport

Also near WaTiki Indoor Waterpark Resort

4 floors, 90 rooms and suites

Heated indoor swimming pool - exercise room

Microwave and refrigerator in every room

Free hot breakfast buffet

Free Internet in room

Free parking

Pet-friendly hotel - allows pets up to 40 pounds, 2 pets per room - $10 per night fee for each pet.

- May 2016 Most Recent HotelGuides Review

"Reasonably priced hotel. The room was clean, and the beds were comfortable. Helpful, pleasant front desk clerk. I recommend staying here.2015-12-29"

More >

TripAdvisor Traveler Rating:


Based on 684 reviews

Read Recent Reviews

Americas Best Value Inn Rapid City


620 Howard Street, Rapid City, SD 57701




From $81
See Rates

Rated Average Cheap hotel near I-90

2 floors, 97 rooms - elevator

Heated outdoor swimming pool open in summer

Exercise room

Microwave and refrigerator in every room

Free continental breakfast

Free Internet in room

Free parking

Pet-friendly hotel - pets allowed only in standard queen rooms - $10 per night fee for each pet.

- Oct 2014 Most Recent HotelGuides Review

"Great hotel stay. The room was exactly what we needed, and the bed was comfortable. All the employees were friendly. Good breakfast. Go ahead and book here.2016-01-31"

More >

TripAdvisor Traveler Rating:


Based on 247 reviews

Read Recent Reviews

Days Inn I-90 Rapid City


1570 North Lacrosse Street, Rapid City, SD 57701




From $82
See Rates

Rated High Cheap, smoke-free hotel near Rushmore Mall

2 floors, 77 rooms and suites - no elevator

Heated indoor swimming pool

Free continental breakfast

Free Internet in room

Free parking

Not pet-friendly - no pets allowed.

- May 2015

Note: This hotel charges a fee for an in-room safe, whether you use it or not.

Most Recent HotelGuides Review

"Liked the continental breakfast - everything was great.2010-09-01"

More >

TripAdvisor Traveler Rating:


Based on 403 reviews

Read Recent Reviews

Super 8 Hotel Lacrosse Street Rapid City


2124 Lacrosse Street, Rapid City, SD 57701




From $85
See Rates

Rated High Cheap, smoke-free hotel near Rushmore Mall

3 floors, 118 rooms - no elevator

No swimming pool

Free continental breakfast

Free Internet in room

Free parking

Pet-friendly hotel - $10 per night fee for each pet.

- May 2014 Most Recent HotelGuides Review

"I was pleased. The hotel was clean, and the staff was friendly.2016-07-22"

More >

TripAdvisor Traveler Rating:


Based on 535 reviews

Read Recent Reviews

Comfort Inn Rapid City


1550 North Lacrosse Street, Rapid City, SD 57701




From $87
See Rates

Rated High Midscale, smoke-free hotel near Rushmore Mall

2 floors, 97 rooms - elevator

Heated indoor swimming pool

Free hot breakfast buffet

Free Internet in room

Free parking - truck parking

Not pet-friendly - no pets allowed.

- May 2016 Most Recent HotelGuides Review

"I loved the reminder each day about the area weather, activities, and suggestions for appropriate clothing. Lots of great restaurants in the area. Stay at this hotel.2016-06-28"

More >

TripAdvisor Traveler Rating:


Based on 401 reviews

Read Recent Reviews

MainStay Suites Rapid City


3321 Outfitter Road, Rapid City, SD 57703




From $90
See Rates

Rated Very High Midscale, smoke-free, all-suite, extended-stay hotel

10 miles northwest of Rapid City Airport

4 floors, 77 suites

Free shuttle to Rapid City Airport

Heated indoor swimming pool - exercise room

Kitchen in every suite

Free continental breakfast

Free Internet in room

Free parking - truck parking

Not pet-friendly - no pets allowed.

- Jul 2016 Most Recent HotelGuides Review

"Great stay. The windows in our hotel room didn't open and there was a unique smell, but for the most part it was all lovely.2016-08-13"

More >

TripAdvisor Traveler Rating:


Based on 274 reviews

Read Recent Reviews

Sleep Inn & Suites Rapid City


4031 Cheyenne Blvd, Rapid City, SD 57703




From $90
See Rates

Rated High Midscale, smoke-free hotel near Rapid City Airport

4 floors, 80 rooms and suites

Heated indoor swimming pool - exercise room

Microwave and refrigerator in every room

Free hot breakfast buffet

Free Internet in room

Free parking - truck parking

Pet-friendly hotel - allows pets up to 40 pounds, 1 pet per room - $10 per night pet fee.

- Jul 2016 Most Recent HotelGuides Review

"The hotel was pricey, but convenient to the airport. Nice room and wonderful staff.2016-07-01"

More >

TripAdvisor Traveler Rating:


Based on 464 reviews

Read Recent Reviews

Microtel Inn & Suites by Wyndham Rapid City


1740 Rapp Street, Rapid City, SD 57701




From $99
See Rates

Rated Average Cheap, smoke-free hotel near Rushmore Mall

3 floors, 73 rooms - elevator

Heated indoor swimming pool

Free continental breakfast

Free Internet in room

Free parking - truck parking

Pet-friendly hotel - allows up to 3 pets per room - $10 per night pet fee.

- Jun 2016 Most Recent HotelGuides Review

"The hotel was fine, but the evening clerk wasn't welcoming. The room was clean, and continental breakfast was available. All went well.2016-07-03"

More >

TripAdvisor Traveler Rating:


Based on 499 reviews

Read Recent Reviews

La Quinta Inn & Suites Rapid City


1416 North Elk Vale Road, Rapid City, SD 57701




From $99
See Rates

Rated Average Midscale, smoke-free hotel near Rapid City Airport

Next to WaTiki Indoor Waterpark

4 floors, 116 rooms and suites

Free shuttle to Rapid City Airport

No swimming pool

Exercise room

Free continental breakfast

Free Internet in room

Free parking

Pet-friendly hotel - no pet fee.

- May 2016 Most Recent HotelGuides Review

"The Internet didn't work my entire stay. Excellent hotel staff, and breakfast was great.2016-05-15"

More >

TripAdvisor Traveler Rating:


Based on 847 reviews

Read Recent Reviews

Best Western Ramkota Inn Rapid City


2111 North Lacrosse Street, Rapid City, SD 57701




From $101
See Rates

Rated Average Midscale, smoke-free, full-service hotel

Near Rushmore Mall

2 floors, 267 rooms and suites - no elevator

Free 24-hour shuttle to Rapid City Airport

Heated indoor swimming pool - exercise room

Restaurant - lounge - room service

Free Internet in room

Free parking

Free park and fly up to 7 nights only

Pet-friendly hotel - allows dogs only, 2 dogs per room - no pet fee.

- May 2016 Most Recent HotelGuides Review

"Hotel was clean - long walk from check-in area to the room - front desk staff was professional - I was satisfied.2010-09-01"

More >

TripAdvisor Traveler Rating:


Based on 588 reviews

Read Recent Reviews

Travelodge Rapid City


2505 Mount Rushmore Road, Rapid City, SD 57701




From $108
See Rates

Rated Average Cheap, smoke-free, south Rapid City motel Near US 16 and the Rapid City Regional Hospital
2 floors, 99 rooms - no elevator
Outdoor swimming pool open in summer
Free continental breakfast
Free Internet in room
Free parking
Pet-friendly motel - allows up to 2 pets per room - $20 per night pet fee. - Apr 2015

Most Recent HotelGuides Review

"Great access to local activities - room was nice and clean.2011-07-01"

More >


TripAdvisor Traveler Rating:


Based on 375 reviews

Read Recent Reviews





Country Inn & Suites by Carlson Rapid City


2321 North Lacrosse Street, Rapid City, SD 57702




From $117
See Rates

Rated High Midscale, smoke-free hotel near Rushmore Mall

4 floors, 102 rooms and suites

Heated indoor swimming pool - 24-hour exercise room

Microwave and refrigerator in every room

Free hot breakfast buffet

Free Internet in room

Free parking

Pet-friendly hotel - $20 per stay pet fee.

- Apr 2014 Most Recent HotelGuides Review

"Easy to access. Nice hotel with friendly employees.2016-06-08"

More >

TripAdvisor Traveler Rating:


Based on 746 reviews

Read Recent Reviews

Grandstay Residential Suites Rapid City


660 Disk Drive, Rapid City, SD 57701




From $126
See Rates

Rated High Midscale, smoke-free, all-suite hotel

Near Rushmore Mall

3 floors, 53 suites - elevator

Indoor swimming pool - exercise room

Kitchen in every suite

Free hot breakfast buffet

Free Internet in room

Free parking

Pet-friendly hotel - $10 per night pet fee.

- Oct 2014 Most Recent HotelGuides Review

"Many things in the room were broken or falling apart. We informed the front desk, but nothing was done. The hotel lobby always smelled like burnt toast. Not worth the price.2015-07-31"

More >

TripAdvisor Traveler Rating:


Based on 324 reviews

Read Recent Reviews

Comfort Inn & Suites Rapid City


915 Fairmont Blvd, Rapid City, SD 57701




From $135
See Rates

Rated Very High Midscale, smoke-free, south Rapid City hotel near US 16

Also near Rapid City Regional Hospital

3 floors, 82 rooms and suites - elevator

Heated indoor swimming pool - exercise room

Free hot breakfast buffet

Free Internet in room

Free parking

Not pet-friendly - no pets allowed.

- May 2016 Most Recent HotelGuides Review

"Reasonably priced. Great hotel room; it was clean and updated. The staff was friendly and helpful. Ample parking for trailers. I'd stay here again.2015-08-17"

More >

TripAdvisor Traveler Rating:


Based on 267 reviews

Read Recent Reviews

Cambria Suites Rapid City


3333 Outfitters Road, Rapid City, SD 57701




From $144
See Rates

Rated Very High Midscale, smoke-free, all-suite hotel near Rapid City Airport

4 floors, 111 suites

Free 24-hour shuttle to Rapid City Airport

Free shuttle to other attractions within 10-mile radius

24-hour heated indoor swimming pool - 24-hour exercise room

Restaurant - lounge - room service

Restaurant open for breakfast and dinner only

Microwave and refrigerator in every suite

Free Internet in room

Free parking

Not pet-friendly - no pets allowed.

- Sep 2015 Most Recent HotelGuides Review

"Great rates. The hotel room was clean and nicely appointed, and the employees were helpful. Loved the pool and whirlpool area, and the shuttle service was a bonus. Breakfast was fast and hot, and the wait staff was friendly. Good experience.2016-05-01"

More >

TripAdvisor Traveler Rating:


Based on 882 reviews

Read Recent Reviews

Quality Inn Rapid City


750 Cathedral Drive, Rapid City, SD 57701




From $155
See Rates

Rated Average Midscale, smoke-free, south Rapid City hotel near US 16

Also near Rapid City Regional Hospital

3 floors, 63 rooms - elevator

Heated indoor swimming pool - exercise room

Free hot breakfast buffet

Free Internet in room

Free parking

Pet-friendly hotel - allows pets up to 50 pounds - pets must remain in pet carrier or cage - $15 per night fee for each pet.

- Jun 2016

TripAdvisor Traveler Rating:


Based on 154 reviews

Read Recent Reviews

Rushmore Hotel & Suites Rapid City


445 Mount Rushmore Road, Rapid City, SD 57701




From $157
See Rates

Rated High Upper-midscale, smoke-free, full-service hotel

In downtown Rapid City near civic center

9 floors, 176 rooms and suites

Free shuttle to Rapid City Airport

No swimming pool

Exercise room

Restaurant - lounge - room service

Free hot breakfast buffet

Free Internet in room

Free parking

Pet-friendly hotel - pets allowed in 3 pet rooms - $15 per night fee for each pet.

- Mar 2016 Most Recent HotelGuides Review

"Located on the same highway as Mt. Rushmore; convenient to other local attractions - everything was clean - great hotel.2011-07-01"

TripAdvisor Traveler Rating:


Based on 720 reviews

Read Recent Reviews

Fairfield Inn & Suites by Marriott Rapid City


1314 North Elk Vale Road, Rapid City, SD 57703




From $165
See Rates

Rated High Midscale, smoke-free hotel near Rapid City Airport

Next to WaTiki Indoor Waterpark

4 floors, 141 rooms and suites

Free shuttle to Rapid City Airport

No swimming pool

Exercise room

Microwave and refrigerator in every room

Free hot breakfast buffet

Free Internet in room

Free parking

Free park and fly up to 7 nights only

Not pet-friendly - no pets allowed.

- Sep 2015 Most Recent HotelGuides Review

"Few restaurants within walking distance - excellent customer service - a comfortable stay.2011-02-01"

More >

TripAdvisor Traveler Rating:


Based on 570 reviews

Read Recent Reviews

Holiday Inn Rushmore Plaza Rapid City


505 North 5th Street, Rapid City, SD 57701




From $175
See Rates

Rated Very High Upper-midscale, smoke-free, downtown hotel

Next to Rushmore Plaza Civic Center

8 floors, 205 rooms

Free shuttle to Rapid City Airport

Free shuttle to other attractions within 5-mile radius

Heated indoor swimming pool - exercise room

Restaurant - lounge - room service

Restaurant open for breakfast and dinner only

Free Internet in room

Free parking

Pet-friendly hotel - allows up to 2 pets per room - $30 per stay pet fee.

- Jan 2016 Most Recent HotelGuides Review

"The hotel was built in an atrium structure; the restaurant was on the 1st floor, and food smells filled the building in the morning. Other than that, everything was OK. The staff was friendly. Full set of amenities.2015-09-13"

More >

TripAdvisor Traveler Rating:


Based on 995 reviews

Read Recent Reviews

Comfort Suites Rapid City


1333 North Elk Vale Road, Rapid City, SD 57703




From $182
See Rates

Rated Very High Midscale, smoke-free, all-suite hotel

5 miles northwest of Rapid City Airport

Next to Dakotah Steakhouse

4 floors, 92 suites

Heated indoor swimming pool - exercise room

Microwave and refrigerator in every suite

Free hot breakfast buffet

Free Internet in room

Free parking

Not pet-friendly - no pets allowed.

- Mar 2015 Most Recent HotelGuides Review

"The hotel had comfortable beds and a good breakfast.2015-08-30"

More >

TripAdvisor Traveler Rating:


Based on 1112 reviews

Read Recent Reviews

Holiday Inn Express Hotel & Suites I-90 Rapid City


645 East Disk Drive, Rapid City, SD 57701




From $185
See Rates

Rated High Midscale, smoke-free hotel near Rushmore Mall

27 miles northeast of Mt Rushmore National Monument

3 floors, 103 rooms and suites - elevator

Heated indoor swimming pool - exercise room

Free continental breakfast

Free Internet in room

Free parking

Not pet-friendly - no pets allowed.

- Mar 2015 Most Recent HotelGuides Review

"Close to restaurants and shops.2011-09-01"

More >

TripAdvisor Traveler Rating:


Based on 166 reviews

Read Recent Reviews

Hampton Inn Rapid City


1720 Rapp Street, Rapid City, SD 57701




From $199
See Rates

Rated High Midscale, smoke-free hotel near Rushmore Mall

4 floors, 82 rooms

Heated indoor swimming pool - exercise room

Microwave and refrigerator in every room

Free hot breakfast buffet

Free Internet in room

Free parking

Not pet-friendly - no pets allowed.

- Jun 2016 Most Recent HotelGuides Review

"Hotel was clean - room needed better soundproofing - linens could've been nicer - staff was courteous - complimentary hot breakfast provided - fairly good place to stay.2010-06-01"

More >

TripAdvisor Traveler Rating:


Based on 432 reviews

Read Recent Reviews

Hotel Alex Johnson Rapid City


523 6th Street, Rapid City, SD 57701




From $199
See Rates

Rated Average Upscale, smoke-free, full-service, downtown hotel

A Curio Collection by Hilton hotel

6 floors, 143 rooms

Free shuttle to Rapid City Airport

No swimming pool

Exercise room

2 restaurants - lounge - coffee shop

Free Internet in room

Free parking

Pet-friendly hotel - $25 per night fee for each pet.

- May 2016 Most Recent HotelGuides Review

"Nice hotel, but room needed better soundproofing. I heard a lot of street noise, music from bars, and other guests. The rooftop bar was amazing, but drinks were expensive.2015-02-10"

More >

TripAdvisor Traveler Rating:


Based on 1083 reviews

Read Recent Reviews

Rodeway Inn Rapid City


1313 Lacrosse Street, Rapid City, SD 57701




From $72
See Rates

Rated Very Low – Not Recommended Cheap, smoke-free hotel near Rushmore Mall

2 floors, 36 rooms

Indoor swimming pool

Free Internet in room

Free parking

Pet-friendly hotel - $10 per night fee for each pet.

- Feb 2016 Most Recent HotelGuides Review

"Easy to access - room was quiet and clean - had a coffee maker, but no way to make tea - didn't like the plastic cover on the mattress.2011-04-01"

More >

TripAdvisor Traveler Rating:


Based on 132 reviews

Read Recent Reviews

Super 8 Hotel Rushmore Road Rapid City


2520 Tower Road, Rapid City, SD 57701




From $135
See Rates

Rated Low – Not Recommended Cheap, smoke-free, south Rapid City hotel near US 16

Also near Rapid City Regional Hospital

Convenient to downtown and Mount Rushmore

3 floors, 98 rooms - no elevator

No swimming pool

Free continental breakfast

Free Internet in room

Free parking - truck parking

Pet-friendly hotel - allows up to 2 pets per room - $10 per night fee for each pet.

- Jun 2016 Most Recent HotelGuides Review

"Hard to find, but there were many restaurants within a few blocks. The hotel was old and run-down, but it was clean and worth the price. I had no problems and got what I expected.2016-03-01"

More >

TripAdvisor Traveler Rating:


Based on 337 reviews

Read Recent Reviews

Ramada Inn Rapid City


1902 North Lacrosse Street, Rapid City, SD 57701




From $212
See Rates

Rated Low – Not Recommended Midscale, smoke-free hotel

Near Rushmore Mall

2 floors, 211 rooms - no elevator

Indoor swimming pool - exercise room

Restaurant - lounge

Restaurant open for lunch and dinner only

Free hot breakfast buffet

Free Internet in room

Free parking - truck parking

Pet-friendly hotel - allows up to 2 pets per room - $10 per stay fee for each pet.

- Jul 2016 Most Recent HotelGuides Review

"The bedsheets were dirty and covered with dog hair, and there was a horrible smell coming from under the bed. Don't recommend this hotel.2015-07-28"

More >

TripAdvisor Traveler Rating:


Based on 691 reviews

Read Recent Reviews
Why Book Here?

Lowest price guarantee
Pay at hotel in most cases
If you don't like your hotel,
we'll refund your money.
Cash rewards + hotel points too



Rapid City Info
Pet-Friendly Rapid City Hotels
Rapid City Group Hotel Rates
Map of Rapid City SD Hotels
Hotels near
Nearby Attractions



Hotels near Rushmore Plaza Civic Center
0.6 mile NE


Hotels near South Dakota School of Mines & Technology
1.4 miles SE


Hotels near Rushmore Mall
2.0 miles NE


Hotels near WaTiki Water Park
4.3 miles east


Hotels near Ellsworth Air Force Base
9 miles NE


Hotels near Rapid City Airport - RAP
9 miles east


Hotels near Mt Rushmore National Memorial
18 miles SW


Hotels near Fort Meade VA Medical Center
26 miles NW


Hotels near Fort Meade
26 miles NW


Hotels near Flintstones Bedrock City
29 miles SW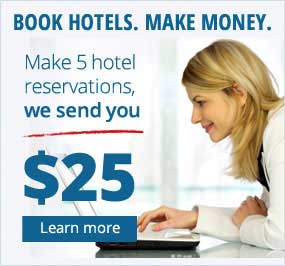 Hotel Tips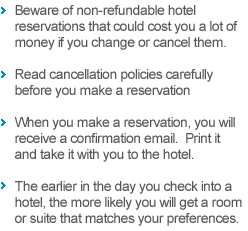 Hotels in
Nearby Cities



Black Hawk SD Hotels
6 miles NW


Box Elder SD Hotels
8 miles east


Keystone SD Hotels
16 miles SW


Hill City SD Hotels
20 miles SW


Sturgis SD Hotels
27 miles NW


Custer SD Hotels
28 miles SW