Hotels near Pan American Cruise Ship Pier
San Juan, Puerto Rico
---
Use this simple form to find hotels, motels, and other lodging near the Pan American cruise ship pier in
San Juan
.
The Pan American Pier serves as one of two ports of embarkation and debarkation for the Port of San Juan. The other is the Old San Juan Cruise Port.
The Pan American terminal is across the harbor from Old San Juan and serves the largest cruise ships. It is near the Puerto Rico Convention Center.
The Port of San Juan is the largest and busiest cruise port in the Caribbean.
San Juan Group Hotel Rates – 10 or more rooms
Address: Calle Lindbergh, Isla Grande, San Juan, Puerto Rico
Hotels near Pan American Cruise Terminal
Closest hotels – as the crow flies – are listed first.

Sheraton Puerto Rico Hotel & Casino San Juan


200 Convention Center Blvd, San Juan, PR 00907

0.2 mile



From $172
See Rates

Rated High

Upscale, smoke-free, full-service, Miramar hotel

Map

of hotel and Pan American Cruise Terminal

One-half mile from Pan American Cruise Terminal

No shuttle to Pan American Cruise Terminal

Park and cruise costs $22 per night

Smoke-free hotel - pet friendly

Free Internet in room

More ... Hotel

Guides Verified Reviews

Hotel room was nice, and the pool was beautiful. Great place to stay.2015-02-02

Room was clean - liked the decor - great hotel.2011-03-01

Room wasn't ready when we arrived; we were told we'd be called when it was, but that didn't happen - we then had to stand in line for 45 minutes to get our room key - 1st room had a wet carpet - horrible service from the time we walked in the door - we'll never stay again.2011-03-01

Amazing hotel.2010-10-01

Hotel Miramar San Juan


606 Ponce de Leon Avenue, San Juan, PR 00907

0.3 mile



From $119
See Rates

Rated Average

Midscale, smoke-free, full-service hotel

Map

of hotel and Pan American Cruise Terminal

2 miles from Pan American Cruise Terminal

No shuttle to cruise port terminals

Park and cruise not allowed

Smoke-free hotel - pet friendly

Free Internet in room

More ... Hotel

Guides Verified Reviews

Good-sized room - shower water was lukewarm at best - elevator was slow - vending machines were either empty or didn't work.2012-03-01

Close to the cruise port - expensive hotel.2012-02-01

Room was a bit too warm - good service.2011-10-01

Room was large - appreciated the cold water at the front desk.2011-04-01

Internet connection in my room didn't work - staff was nice, friendly, and welcoming - no continental breakfast provided.2011-04-01

Condado Lagoon Villas at Caribe Hilton Hotel San Juan


1 San Geronimo Street, San Juan, PR 00901

0.4 mile



From $259
See Rates

Rated Average

Upscale, smoke-free, all-suite, full-service resort

Map

of hotel and Pan American Cruise Terminal

2.5 miles from Pan American Cruise Terminal

No shuttle to cruise port terminals

Park and cruise costs $27 per night

Smoke-free hotel - does not allow pets

More ... Hotel

Guides Verified Reviews

Convenient to the cruise port.2011-06-01

Courtyard by Marriott Hotel Miramar San Juan


801 Ponce de Leon Avenue, San Juan, PR 00907

0.5 mile



From $229
See Rates

Rated High

Upper-midscale, smoke-free, full-service, Miramar hotel

Map

of hotel and Pan American Cruise Terminal

1.5 miles from Pan American Cruise Terminal

No shuttle to cruise port terminals

Park and cruise costs $15 per night

Smoke-free hotel - does not allow pets

Free Internet in room

More ... Hotel

Guides Verified Reviews

Excellent accommodations and staff - great stay.2011-03-01

Good value - I felt safe - room was clean and spacious - had a fridge, pull-out desk, and Internet access - good shower and toiletries - had a guest computer and printer in the lobby - breakfast line was a bit slow - a fine experience.2011-01-01

Great bed - valet parking was a mess; staff couldn't find my car for a half hour.2010-11-01

Near the airport and the pier - we weren't able to check in early - good experience.2010-09-01

Easy access to the city - didn't like the restaurant food.2010-07-01

Caribe Hilton Hotel Condado San Juan


1 San Geronimo Street, Puerta de Tierra, San Juan, PR 00901

0.5 mile



From $151
See Rates

Rated Average

Upscale, smoke-free, full-service, oceanfront resort

Map

of hotel and Pan American Cruise Terminal

2.5 miles from Old San Juan Cruise Terminal

No shuttle to cruise port terminals

Park and cruise costs $20 per night

Smoke-free hotel - does not allow pets

More ... Hotel

Guides Verified Reviews

Adequate hotel with good views. But the balconies either overlooked the roof of the bar, or had more limited views. The HVAC made a horrendous noise that kept us from enjoying the balcony or opening the sliding glass door. The glass doors were so dirty when we arrived that we asked for them to be cleaned. The safe in our room never locked. Staff was pleasant. If you stay at this hotel, make sure you have lots of off-site activities.2015-03-22

Large hotel with beautiful grounds - room was clean, but badly in need of updating - walls needed fresh paint - furniture was damaged - enjoyed the balcony - easy check-in.2012-02-01

Nice room with a view - not happy about the resort fee.2010-03-01

Beautiful oceanside view.2010-01-01

Beautiful property - room was clean, had all the amenities I needed.2008-12-01

Condado Plaza Hilton San Juan


999 Ashford Avenue, Condado, San Juan, PR 00907

0.6 mile



From $265
See Rates

Rated Average

Upscale, smoke-free, full-service, oceanfront, casino hotel

Map

of hotel and Pan American Cruise Terminal

1.5 miles from Pan American Cruise Terminal

No shuttle to cruise port terminals

Park and cruise costs $19 per night

Smoke-free hotel - does not allow pets

More ... Hotel

Guides Verified Reviews

Nothing great, but my stay was fine.2010-02-01

Room was beautiful, clean, and quiet - wonderful view - great bathroom and towels - ample toiletries provided - staff was friendly - loved the Eight Noodle restaurant and the cafe - I was pleased.2009-12-01

Hotel was clean and beautifully decorated - outstanding staff - an impressive experience.2009-12-01

Close to the cruise port - big room - staff was friendly - elevator was near the outdoor pool - I recommend and would stay again.2009-11-01

Beautiful hotel.2009-08-01

San Juan Beach Hotel Condado


1045 Ashford Avenue, Condado, San Juan, PR 00907

0.8 mile



From $116
See Rates

Rated Low – Not Recommended

Midscale, smoke-free, oceanfront Condado hotel

Map

of hotel and Pan American Cruise Terminal

Smoke-free hotel - does not allow pets

Free Internet in room

More ... Hotel

Guides Verified Reviews

Located in a good area near restaurants and stores - good value - limited TV channel selection.2010-10-01

Convenient to nightlife - room smelled musty - lobby was clean - pleasant personnel - I arrived 5 hours before check-in time, but wasn't able to get in my room early.2010-04-01

Easy beach access - good rates - renovations underway during our stay - front desk clerk did the work of 3 people - enjoyed the pool.2010-03-01

Good rates - room smelled moldy - there was mold in the bathroom.2010-03-01

Room had an ocean view - window was large, and didn't have darkening shades - towels were dirty - nice pool - no ice machine on my floor - valet parking was expensive - terrible hotel.2009-06-01

Olive Boutique Hotel San Juan


55 Aguadilla Street, Condado, San Juan, PR 00907

0.9 mile



From $158
See Rates

Rated Very High

Luxury, smoke-free, lagoon view hotel near beach

Map

of hotel and Pan American Cruise Terminal

1.5 miles from Pan American Cruise Terminal

No shuttle to Pan American Cruise Terminal

Park and cruise costs $20 per night

Smoke-free hotel - does not allow pets

Free Internet in room

More ... Hotel

Guides Verified Reviews

The service was great - the concierge was always ready to help. We ordered room service our first night, and ate some of the most delicious food we've ever had. One of the really cool features of this hotel is that the walls are covered in photographs the owners have taken on their own travels. They've also decorated with pieces they've found while traveling. The rooftop bar has great views of the lagoon, and a dipping pool that's really made for relaxing and sipping fancy cocktails as opposed to serious swimming. The shower is the focal point of the room, as it's almost completely glass. It's not for the modest. Breakfast was filling, and we ate on our terrace each morning. The room itself was on the smaller side, but with the terrace, it felt larger. We didn't mind the size at all. They also provided a noise machine that helped drown out the noise from outside (we liked the ocean setting). The hotel is well-positioned in Condado - steps from high-end and boutique shopping and the beach.2015-03-25

Condado Vanderbilt Hotel San Juan


1055 Ashford Avenue, San Juan, PR 00907

0.9 mile



From $282
See Rates

Rated Very High

Upscale, smoke-free, full-service hotel near the beach

Map

of hotel and Pan American Cruise Terminal

Smoke-free hotel - pet friendly

Free Internet in room

More ...

Comfort Inn Condado San Juan


6 Calle Clemenceau, Condado, San Juan, PR 00907

0.9 mile



From $131
See Rates

Rated Average

Midscale, Condado hotel

Map

of hotel and Pan American Cruise Terminal

2 miles from Pan American Cruise Terminal

No shuttle to Pan American Cruise Terminal

Park and cruise not allowed

Hotel does not allow pets

Free hot breakfast - Free Internet in room

More ... Hotel

Guides Verified Reviews

Horrible customer service. Don't stay at this hotel.2015-02-28

Close to Ashford Street; walk to the arts center - great for an overnight stay.2009-03-01

Convenient location - room was dated, and wasn't clean enough - friendly staff - elevators were scary - reasonable place to stay.2009-03-01

Close to the cruise port - good stay.2009-02-01

Convenient to town, the airport, and the beach - Internet access wasn't free, but some front desk clerks let me check my e-mail for free - taxis lined up right outside - I'd stay again.2008-04-01

El Canario by the Lagoon


4 Calle Clemenceau, Condado, San Juan, PR 00907

0.9 mile



From $105
See Rates

Rated Average

Cheap, smoke-free hotel one-half block from Condado Beach

Map

of hotel and Pan American Cruise Terminal

Smoke-free hotel - does not allow pets

Free continental breakfast - Free Internet in room

More ... Hotel

Guides Verified Reviews

Good location - didn't like being in an adjoining room.2011-03-01

Small, quaint, and personal, but fairly up-to-date - no hair dryer or towel bars in the bathroom.2011-03-01

Walk to the beach - affordable - seemed old and worn out - we were given a room upgrade and late checkout - suite was clean enough - good breakfast.2010-01-01

Affordable - excellent front desk service - great place to stay.2009-03-01

Exterior and lobby were cute and charming - rooms were horrible, and the AC didn't work in one of them - beds sagged - bathroom walls and shower curtain were moldy - toilet wasn't flushed when we arrived - a lousy stay.2008-02-01

La Concha Renaissance Resort Condado San Juan


1077 Ashford Avenue, Condado, San Juan, PR 00907

1 mile



From $249
See Rates

Rated Very High

Upscale, smoke-free, full-service, casino hotel

Map

of hotel and Pan American Cruise Terminal

2 miles from Pan American Cruise Terminal

No shuttle to Pan American Cruise Terminal

Park and cruise costs $25 per night

Smoke-free hotel - does not allow pets

More ... Hotel

Guides Verified Reviews

Nice view - our room didn't have an ocean view, and only had 2 beds for 3 people.2011-05-01

Great location - hotel was pristinely maintained - garage ramps were narrow, so it was difficult to turn - I'd return in a heartbeat.2011-04-01

Nice room - staff was friendly - enjoyed the beach and pools - food was a little pricey - I was a happy visitor.2011-01-01

Room was fabulous and extremely clean - enjoyed the pools - food and drink prices were high - great resort.2010-12-01

Beautiful room and view - not enough supplies for 3 people, but the problem was easily remedied - we'd stay again.2010-12-01

Le Consulat Hotel Condado San Juan


1149 Magdalena Avenue, Condado, San Juan, PR 00907

1 mile



From $126
See Rates

Rated Average

Midscale, smoke-free hotel

Map

of hotel and Pan American Cruise Terminal

2 miles from Pan American Cruise Terminal

No shuttle to Pan American Cruise Terminal

Park and cruise not allowed

Smoke-free hotel - does not allow pets

Free Internet in room

More ... Hotel

Guides Verified Reviews

AC was extremely loud and not adjustable. We either froze or cooked. Changed rooms for our 2nd night, but it wasn't much better. The AC was set to 72 degrees and wouldn't go lower. Needed more blankets for the beds. Continental breakfast was a joke, just coffee, Tang, and some mini pastries. Don't recommend this hotel.2015-02-18

Small hotel with clean, average rooms. It was perfect for an overnight stay before our cruise.2015-02-03

AC didn't work, and the mattress was terrible. Staff was friendly. Nice pool area. Not a great hotel stay.2015-01-31

Good location and rates.2010-12-01

Quality Inn El Portal Condado


76 Condado Avenue, Condado, San Juan, PR 00907

1.1 miles



From $99
See Rates

Rated Average

Midscale, smoke-free, Condado hotel

Map

of hotel and Pan American Cruise Terminal

3 miles from Pan American Cruise Terminal

No shuttle to Pan American Cruise Terminal

Park and cruise not allowed

Smoke-free hotel - does not allow pets

Free continental breakfast - Free Internet in room

More ... Hotel

Guides Verified Reviews

Room was dirty and small - AC was noisy - unfriendly staff - disappointed.2010-03-01

Room smelled musty - there were tiny ants everywhere, even in the bed.2009-10-01

Near the Condado strip - room was clean - good staff - breakfast area needed improvement.2008-02-01

Sandy Beach Hotel Condado San Juan


4 Condado Avenue, Condado, San Juan, PR 00907

1.2 miles



From $87
See Rates

Rated Average

Cheap, smoke-free hotel

Map

of hotel and Pan American Cruise Terminal

3 miles from Pan American Cruise Terminal

No shuttle to Pan American Cruise Terminal

Park and cruise costs $18 per night

Smoke-free hotel - does not allow pets

Free continental breakfast - Free Internet in room

More ... Hotel

Guides Verified Reviews

Great staff - good stay.2011-11-01

Located just steps from the beach - hotel was run-down and dirty - tiny room - bedsheets were worn and needed to be replaced - towels were thin, gray, and scratchy - hallways were cramped - only good enough for an overnight stay.2011-01-01

Marriott Resort & Stellaris Casino Condado San Juan


1309 Ashford Avenue, Condado, San Juan, PR 00907

1.3 miles



From $218
See Rates

Rated Very High

Upscale, smoke-free, full-service, beachfront hotel

Map

of hotel and Pan American Cruise Terminal

Smoke-free hotel - does not allow pets

More ... Hotel

Guides Verified Reviews

Walk to restaurants - room was extremely clean - exceptional staff - loud music in the lobby was annoying, but I couldn't hear it in my room - I was pleased.2011-04-01

Room was extremely small - bathroom was tiny - nice beach.2009-09-01

A bit pricey - room was lovely and clean; mine had a nice ocean view - friendly, helpful staff - resort fee paid for beach towels and chairs, bottled water, and casino entry - food and drinks were overpriced.2009-02-01

Excellent location and rates - clean and great - employees were nice.2008-11-01

Best Western Plus Condado Palm Inn & Suites San Juan


55 Condado Avenue, San Juan, PR 00907

1.4 miles



From $189
See Rates

Rated High

Upper-midscale, smoke-free, full-service hotel

Map

of hotel and Pan American Cruise Terminal

3 miles from Pan American Cruise Terminal

No shuttle to Pan American Cruise Terminal

Smoke-free hotel - does not allow pets

Free hot breakfast - Free Internet in room

More ... Hotel

Guides Verified Reviews

The staff went above and beyond to assist us.2015-02-24

Radisson Ambassador Plaza Inn Condado San Juan


1369 Ashford Avenue, Condado, San Juan, PR 00907

1.4 miles



From $97
See Rates

Rated Average

Upper-midscale, smoke-free, casino hotel

Map

of hotel and Pan American Cruise Terminal

Smoke-free hotel - does not allow pets

Free Internet in room

More ... Hotel

Guides Verified Reviews

Nice location and reasonable rates. Easy access to the airport and cruise ports. The room was comfortable. Nice, accommodating staff. Nice rooftop pool, but it was difficult to get bar service. There was a great Cuban restaurant within walking distance.2015-03-23

Good location in Condado; close to restaurants, and a short walk to the beach - slow check-in and checkout - great hotel for an overnight stay.2012-03-01

Exerything was excellent - restaurant food could've been better.2011-07-01

Room was clean - staff should be commended for their professionalism - I was pleased.2011-05-01

Room was clean and comfortable - I arrived at noon, but couldn't check in until 3 PM; had to wait in the lobby, and there were few chairs - I was satisfied.2011-04-01

Sheraton Old San Juan Hotel & Casino


100 Brumbaugh Street, Old San Juan, San Juan, PR 00901

1.6 miles



From $161
See Rates

Rated Average

Upscale, smoke-free, full-service, casino hotel

Map

of hotel and Pan American Cruise Terminal

Across from Old San Juan Cruise Terminal

Park and cruise costs $22 per night

Smoke-free hotel - pet friendly

Free Internet in room

More ... Hotel

Guides Verified Reviews

The room was clean. I recommend this hotel.2015-04-04

Hotel room was slightly dated. Only had valet parking.2015-02-12

Located right downtown near the cruise terminal; everything was within walking distance - great experience.2011-05-01

Located right at the pier - great view - only one elevator worked when I was checking out.2011-05-01

Close to the cruise port - good, old-style hotel - checkout time of 11 AM was too early.2011-03-01
Map of Hotels near
Pan American Pier


San Juan Info
Pan American Cruise Port
Pet-Friendly San Juan Hotels
San Juan Hotels and Reviews
Hotel Tips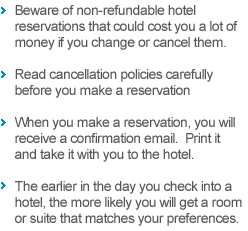 Hotels near
Nearby Attractions



San Juan Puerto Rico Convention Center
0.3 mile SW


Isla Grande Airport - SIG
0.5 mile west


Coast Guard Sector San Juan
1.8 miles west


Fort Buchanan
4 miles SW


San Juan VA Medical Center
5 miles south


HotelGuides.com