Click any colored area to see hotels within that area.
San Juan Hotels and Resorts – By Area
---
Best Value Hotels in San Juan
---
Best value hotels are listed first. These are good hotels that cost less than other good hotels. Based on guest reviews and nightly room rates.
Le Consulat Hotel Condado San Juan


1149 Magdalena Avenue, Condado, San Juan, PR 00907




From $72
See Rates

Rated Average Midscale, smoke-free hotel

An Ascend Hotel Collection Member

Within walking distance of Condado Beach

2 miles from Pan American Cruise Terminal

3 floors, 20 rooms - elevator

No shuttle to Pan American Cruise Terminal

Outdoor swimming pool

Free Internet in room

Parking costs $6 per night

Park and cruise not allowed

Not pet-friendly - no pets allowed.

- Feb 2014 Most Recent HotelGuides Review

"Someone had poured milk in the coffee maker, so it was dirty and smelled awful. The hotel clerk cleaned it, but it still smelled bad. The shower and shower curtain were really dirty.2016-07-26"

More >

TripAdvisor Traveler Rating:


Based on 265 reviews

Read Recent Reviews

Howard Johnson Hotel Centro Medico San Juan


Avenue Americo Miranda, San Juan, PR 00935




From $95
See Rates

Rated Average Midscale, smoke-free, full-service hotel

On 4th floor of Cardiovascular Center

Single-story, 31 rooms and suites

No swimming pool

Exercise room

Restaurant

Free Internet in room

Free parking

Not pet-friendly - no pets allowed.

- May 2016 Most Recent HotelGuides Review

"The hotel was convenient to the VA hospital, and the rates were good. I felt secure. The room and bed were comfortable and clean. The light switch inside my room door didn't work, and the bedside lamp needed a new lightbulb. Wireless Internet was free, and the coffee maker worked well. No safe in the room, and no toilet paper dispenser in the bathroom. The front desk clerks were helpful and courteous. There was a cafeteria on the ground floor of the building. Good place for a short stay.2016-06-25"

More >

TripAdvisor Traveler Rating:


Based on 156 reviews

Read Recent Reviews

Best Western Plus Condado Palm Inn & Suites San Juan


55 Condado Avenue, San Juan, PR 00907




From $96
See Rates

Rated High Upper-midscale, smoke-free, full-service hotel

One block from beach

3 miles from Pan American Cruise Terminal

18 floors, 151 rooms and suites

No shuttle to Pan American Cruise Terminal

Outdoor swimming pool - exercise room

2 restaurants - lounge

Free hot breakfast buffet

Free Internet in room

No on-site parking available

Not pet-friendly - no pets allowed.

- Mar 2016 Most Recent HotelGuides Review

"Walk to the beach and restaurants. Easy access from the airport and to the cruise pier. The hotel was clean and comfortable, and the staff was helpful.2016-05-19"

More >

TripAdvisor Traveler Rating:


Based on 1151 reviews

Read Recent Reviews

Sandy Beach Hotel Condado San Juan


4 Condado Avenue, Condado, San Juan, PR 00907




From $97
See Rates

Rated Average Cheap, smoke-free hotel

One block from beach

Just west of the Marriott - not on beach

3 miles from Pan American Cruise Terminal

3 floors, 25 rooms - elevator

No shuttle to Pan American Cruise Terminal

No swimming pool

Free continental breakfast

Free Internet in room

Limited parking - parking costs $10 per night

Park and cruise costs $18 per night

Editor comment: While this hotel is only steps from the beach, it is not beachfront and doesn't have ocean views, as there is a condo between it and the beach.

Not pet-friendly - no pets allowed.

- Feb 2014 Most Recent HotelGuides Review

"Great staff - good stay.2011-11-01"

More >

TripAdvisor Traveler Rating:


Based on 276 reviews

Read Recent Reviews

Coqui del Mar Guesthouse San Juan


2218 Calle General Del Valle, San Juan, PR 00913




From $99
See Rates

Rated Very High Midscale, smoke-free condos one-half mile from the beach

6 studio to three-bedroom condos

No swimming pool

Kitchen in every condo

Free Internet in room

Free parking

Not pet-friendly - no pets allowed.

- Nov 2014

TripAdvisor Traveler Rating:


Based on 436 reviews

Read Recent Reviews

Hotel la Playa Isla Verde San Juan


6 Amapola Street, Isla Verde, San Juan, PR 00979




From $100
See Rates

Rated High Upper-midscale, smoke-free, full-service, oceanfront hotel

2.5 miles from San Juan Airport

2 floors, 15 rooms - no elevator

No shuttle to San Juan Airport

No swimming pool

Exercise room

Restaurant - lounge - room service

Free continental breakfast

Free Internet access

Free parking

Park and fly not allowed

Not pet-friendly - no pets allowed.

- May 2016

TripAdvisor Traveler Rating:


Based on 144 reviews

Read Recent Reviews

Hotel Miramar San Juan


606 Ponce de Leon Avenue, San Juan, PR 00907




From $104
See Rates

Rated Average Midscale, smoke-free, full-service hotel

Near convention center

Overlooks Condado Lagoon and Atlantic Ocean

1.5 miles from Isla Grande Airport

2 miles from Pan American Cruise Terminal

Also 2.5 miles from Old San Juan Cruise Terminal

7 floors, 50 rooms

No shuttle to cruise port terminals

No shuttle to Isla Grande Airport

No swimming pool

Exercise room

Restaurant

Free Internet in room

Free parking

Park and cruise not allowed

Park and fly not allowed

Pet-friendly hotel - allows dogs up to 15 pounds only, 1 dog per room - $25 per stay pet fee.

- Jan 2016 Most Recent HotelGuides Review

"The hotel wasn't worth the price we paid. The linens were yellowed, the pillows were flat, and the elevators were too small for our luggage. Good service and food.2016-03-31"

More >

TripAdvisor Traveler Rating:


Based on 716 reviews

Read Recent Reviews

ESJ Azul Hotel Isla Verde San Juan


6165 Isla Verde Avenue, Isla Verde, San Juan, PR 00979




From $119
See Rates

Rated Average Upscale, smoke-free, beachfront condos

2.5 miles from San Juan Airport

17 floors; 450 studio to 3-bedroom condos

No shuttle to San Juan Airport

Outdoor swimming pool - exercise room

Restaurant - lounge - room service

Restaurant open for breakfast and lunch only

Internet access costs $13 per night for each device

Free parking

Park and fly not allowed

Editor comment: Excellent beachfront location - many permanent condo residents, so less activity than most hotels - quiet, uninteresting lobby

Not pet-friendly - no pets allowed.

- Feb 2016

Note: This hotel charges a resort fee of $20 per night - includes excercise room and pool.

Most Recent HotelGuides Review

"Our room wasn't ready on time, so we were upgraded to a 1-bedroom suite. The furniture was a little dated, but it was comfortable. The kitchen had been recently upgraded and had new appliances. Remodeling was underway in parts of the hotel. The hallways and common areas were a little dark. The beach, with private access, was very crowded. All the employees were encountered were friendly and accommodating. Nice hotel if you want a fairly quiet, average room.2015-09-22"

More >

TripAdvisor Traveler Rating:


Based on 85 reviews

Read Recent Reviews

Beach House Hotel Isla Verde San Juan


4851 Isla Verde Avenue, Isla Verde, San Juan, PR 00979




From $124
See Rates

Rated Average Midscale, smoke-free, beachfront hotel

2 miles from San Juan Airport

2 floors, 17 rooms - no elevator

No shuttle to San Juan Airport

No swimming pool

Restaurant - lounge

Parking costs $16 per night

Park and fly costs $16 per night

Not pet-friendly - no pets allowed.

- May 2016

Note: This hotel charges a resort fee of 11% per night - includes Internet access.

Most Recent HotelGuides Review

"On the beach - inexpensive - room furniture looked old - nice view of the water - bathroom could've been cleaner - enjoyed the outdoor bar.2010-01-01"

TripAdvisor Traveler Rating:


Based on 243 reviews

Read Recent Reviews

SJ Suites Hotel Old San Juan


253 Fortaleza Street, Old San Juan, San Juan, PR 00901




From $125
See Rates

Rated Average Midscale, smoke-free, all-suite hotel

In center of Old San Juan

Less than a mile from Old San Juan Cruise Terminal

3.5 miles from Isla Grande Airport

4 floors, 15 suites

No shuttle to Old San Juan Cruise Terminal

No shuttle to Isla Grande Airport

No swimming pool

Free Internet in room

No on-site parking available

Not pet-friendly - no pets allowed.

- May 20164 Most Recent HotelGuides Review

"Perfect location. The hotel staff was friendly and informative. Don't let the fact that there are no frills deter you from staying here.2016-03-27"

More >

TripAdvisor Traveler Rating:


Based on 240 reviews

Read Recent Reviews

Courtyard by Marriott Hotel Beach Resort Isla Verde


7012 Boca de Cangrejos Avenue, Isla Verde, San Juan, PR 00979




From $127
See Rates

Rated High Upper-midscale, smoke-free, full-service, beachfront, casino hotel

About 3 miles from San Juan Airport

12 floors; 238 rooms, 22 suites

All rooms are oceanfront or oceanview with balconies

No shuttle to San Juan Airport

24-hour heated outdoor swimming pool - exercise room

5 restaurants - lounge - swim-up bar - room service

Casino del Sol

Parking costs $16 per night

Park and fly costs $16 per night

Editor comment: Definitely not your average Courtyard! This is an interesting, full-service resort hotel. If you want to stay directly on the beach and money matters, this is the place to stay - Jan 2007

Not pet-friendly - no pets allowed.

- Mar 2015

Note: This hotel charges a 18% resort fee per night - includes Internet access.

Most Recent HotelGuides Review

"Close to the airport - good stay.2011-08-01"

More >

TripAdvisor Traveler Rating:


Based on 2287 reviews

Read Recent Reviews

DoubleTree by Hilton Hotel San Juan


105 Avenida de Diego, San Juan, PR 00925




From $128
See Rates

Rated High Upscale, smoke-free, full-service hotel

5 blocks from Condado beach

8 floors, 184 rooms and suites

Outdoor swimming pool - 24-hour exercise room

Restaurant - lounge - room service

Microwave and refrigerator in every room

Parking costs $15 per night

Not pet-friendly - no pets allowed.

- May 2015

Note: This hotel charges a resort fee of 20% per night - includes Internet access and shuttle to beach.

Most Recent HotelGuides Review

"Nice location near a good restaurant, and there was a supermarket in front. Good hotel.2015-06-01"

More >

TripAdvisor Traveler Rating:


Based on 2300 reviews

Read Recent Reviews

Verdanza Hotel Isla Verde San Juan


8020 Tartak Street, Isla Verde, San Juan, PR 00979




From $135
See Rates

Rated High Upper-midscale, smoke-free, full-service hotel

Located near Alambique Beach

8 floors; 200 rooms, 22 suites

Outdoor swimming pool - exercise room

5 restaurants - lounge - room service

Parking costs $11 per night

Pet-friendly hotel - $50 per stay fee for each pet.

- May 2016

Note: This hotel charges a resort fee of 14% per night - includes Internet access.

Most Recent HotelGuides Review

"Close to the beach and shops - good rates - room was small and didn't smell too good - nice stay.2011-07-01"

More >

TripAdvisor Traveler Rating:


Based on 1237 reviews

Read Recent Reviews

El Canario by the Lagoon San Juan


4 Calle Clemenceau, Condado, San Juan, PR 00907




From $136
See Rates

Rated High Cheap, smoke-free hotel one-half block from Condado Beach

5 floors, 44 rooms and suites - AAA 2 Diamonds

No swimming pool

Free continental breakfast

Free Internet in room

Parking costs $15 per night

Not pet-friendly - no pets allowed.

- Apr 2015 Most Recent HotelGuides Review

"Good location - didn't like being in an adjoining room.2011-03-01"

More >

TripAdvisor Traveler Rating:


Based on 290 reviews

Read Recent Reviews

Comfort Inn Condado San Juan


6 Calle Clemenceau, Condado, San Juan, PR 00907




From $144
See Rates

Rated Average Midscale, smoke-free, Condado hotel

2 blocks from beach

2 miles from Pan American Cruise Terminal

7 floors, 56 rooms and suites - AAA One Diamond

No shuttle to Pan American Cruise Terminal

Outdoor swimming pool

Free hot breakfast buffet

Free Internet in room

Parking costs $17 per night

Park and cruise not allowed

Not pet-friendly - no pets allowed.

- Jul 2016 Most Recent HotelGuides Review

"Our hotel room was in dire need of repair and updating. No smoke detector or phone. Check-in was slow. The pool looked nice, and the continental breakfast was pretty good. I wouldn't stay again.2015-10-30"

More >

TripAdvisor Traveler Rating:


Based on 282 reviews

Read Recent Reviews

San Juan Water & Beach Club Hotel Isla Verde San Juan


2 Tartak Street, Isla Verde, San Juan, PR 00979




From $145
See Rates

Rated Very High Upscale, smoke-free, full-service, oceanfront hotel

10 floors, 76 rooms and suites

Outdoor swimming pool - exercise room

Restaurant - lounge - room service

Free Internet in room

Valet parking only - $15 per night

Pet-friendly hotel - allows pets up to 15 pounds - $75 per stay fee for each pet.

- May 2016

Note: This hotel charges a resort fee of 16% per night.

Most Recent HotelGuides Review

"Right on the beach - hotel drew a loud, partying clientele, and security didn't respond to my complaints - no hangers in the closet; no dresser, just a small nightstand with two drawers - hallways and elevator smelled bad - manager was unprofessional.2008-08-01"

More >

TripAdvisor Traveler Rating:


Based on 1180 reviews

Read Recent Reviews

Hotel El Convento Old San Juan


100 Cristo Street, Old San Juan, San Juan, PR 00901




From $148
See Rates

Rated Very High Upscale, smoke-free, full-service hotel

Member of Historic Hotels of America

Located in historic Old San Juan

One-half mile from Old San Juan Cruise Terminal

5 floors, 58 rooms - AAA 4 Diamonds

No shuttle to Old San Juan Cruise Terminal

Outdoor swimming pool - 24-hour fitness center

3 restaurants - lounge - room service

Valet parking only - $22 per night

Park and cruise costs $27 per night

Not pet-friendly - no pets allowed.

- Feb 2014

Note: This hotel charges a resort fee of 16% per night - includes Internet access.

Most Recent HotelGuides Review

"Great ambiance - the public areas were beautiful, but the room was nothing special - friendly service - no bellboy when we needed one - no children's menu offered at the restaurant - we were pleased.2010-05-01"

More >

TripAdvisor Traveler Rating:


Based on 2337 reviews

Read Recent Reviews

Olive Boutique Hotel San Juan


55 Aguadilla Street, Condado, San Juan, PR 00907




From $168
See Rates

Rated Very High Luxury, smoke-free, lagoon view hotel near beach

Member of Small Luxury Hotels of the World

In downtown Condado near Laguna del Condado

1.5 miles from Pan American Cruise Terminal

Also 2.5 miles from Isla Grande Airport

3 floors, 15 rooms - elevator

No shuttle to Pan American Cruise Terminal

No shuttle to Isla Grande Airport

No swimming pool

Restaurant - rooftop bar - room service

Restaurant open for dinner only, Tue-Sat

Free Internet in room

Valet parking only - $20 per night

Park and cruise costs $20 per night

Park and fly costs $20 per night

Not pet-friendly - no pets allowed.

- Mar 2015 Most Recent HotelGuides Review

"We absolutely loved this hotel. A little on the pricey side, but worth every penny. All the employees were friendly and went out of their way to provide top-notch service. We enjoyed all the little touches in the hotel. Wonderful decor and awesome veranda. The rooftop was great. The only negatives were that our room didn't have a full-length mirror, and the water pressure in the shower was poor. You won't be disappointed if you stay here.2015-10-08"

More >

TripAdvisor Traveler Rating:


Based on 590 reviews

Read Recent Reviews

Sheraton Old San Juan Hotel


100 Brumbaugh Street, Old San Juan, San Juan, PR 00901




From $183
See Rates

Rated Average Upscale, smoke-free, full-service, casino hotel

Across from Old San Juan Cruise Terminal

3.5 miles from Isla Grande Airport

9 floors, 240 rooms and suites

No shuttle to Isla Grande Airport

Heated outdoor rooftop swimming pool - exercise room

Restaurant - lounge - room service

Free Internet in room

Valet parking only - $22 per night

Park and cruise costs $22 per night

Park and fly costs $22 per night

Pet-friendly hotel - no pet fee.

- Feb 2014 Most Recent HotelGuides Review

"Central to Old San Juan area; walk to shops, restaurants, and the free trolley. The hotel room was nice and clean. The bathroom was clean but needed a little work. Enjoyed the rooftop pool and whirlpool, and the employees were helpful and courteous. The only drawback was that there were only 2 elevators, so I had to wait to get my luggage down for checkout.2016-06-28"

More >

TripAdvisor Traveler Rating:


Based on 1922 reviews

Read Recent Reviews

Embassy Suites & Casino Isla Verde San Juan


8000 Tartak Street, Isla Verde, San Juan, PR 00979




From $190
See Rates

Rated High Upscale, smoke-free, full-service, all-suite, casino hotel

Short walk to Isla Verde Beach

1.5 miles from San Juan Airport

8 floors, 299 suites - AAA 3 Diamonds

No shuttle to San Juan Airport

Outdoor swimming pool - exercise room

Restaurant - lounge - room service

Casino

Microwave and refrigerator in every suite

Free hot breakfast buffet

Parking costs $19 per night

Park and fly costs $24 per night

Not pet-friendly - no pets allowed.

- Sep 2015

Note: This hotel charges a resort fee of 18% per night - includes Internet access.

Most Recent HotelGuides Review

"Comfortable, quiet accommodations. The staff was friendly and helpful. Decent food. I highly recommend this hotel.2016-04-11"

More >

TripAdvisor Traveler Rating:


Based on 1947 reviews

Read Recent Reviews

Hyatt House Hotel San Juan


615 Avenida Fernandez Juncos, San Juan, PR 00907




From $193
See Rates

Rated Very High Upscale, smoke-free, all-suite, extended-stay hotel

Near Puerto Rico Convention Center and Isla Grande Airport

6 floors, 126 studio to 2-bedroom suites

Outdoor swimming pool - exercise room

Lounge

Kitchen in every suite

Free hot breakfast buffet

Free Internet in room

Parking costs $14 per night

Pet-friendly hotel - allows pets up to 50 pounds, 2 pets per room - $175 pet fee if staying 7 nights or more - $75 pet fee if staying fewer than 7 nights.

- Jan 2016 Most Recent HotelGuides Review

"Close to the cruise port. The hotel room was clean and spacious. I really enjoyed the large shower, the workout room, and breakfast. Pleasant, helpful personnel.2016-06-14"

More >

TripAdvisor Traveler Rating:


Based on 464 reviews

Read Recent Reviews

Courtyard by Marriott Hotel Miramar San Juan


801 Ponce de Leon Avenue, San Juan, PR 00907




From $195
See Rates

Rated High Upper-midscale, smoke-free, full-service, Miramar hotel

Across street from Abogados College

Near PR Convention Center

1.5 miles from Pan American Cruise Terminal

Also 2.5 miles from Old San Juan Cruise Terminal

2 miles from Isla Grande Airport

11 floors, 135 rooms and suites

No shuttle to cruise port terminals

No shuttle to Isla Grande Airport

Outdoor swimming pool - exercise room

2 restaurants - lounge - room service

Free Internet in room

Valet parking only - $15 per night

Park and cruise costs $15 per night

Park and fly costs $15 per night

Not pet-friendly - no pets allowed.

- Jan 2016 Most Recent HotelGuides Review

"The hotel was quiet and comfortable for sleeping. Nice indoor air quality and temperature.2016-06-07"

More >

TripAdvisor Traveler Rating:


Based on 865 reviews

Read Recent Reviews

Gallery Inn Old San Juan


204-206 Norzagaray, Old San Juan, San Juan, PR 00901




From $195
See Rates

Rated High Midscale, smoke-free, Old San Juan hotel

One-half mile from Old San Juan Cruise Terminal

4 floors, 22 rooms - no elevator

No shuttle to Old San Juan Cruise Terminal

Outdoor swimming pool

Free continental breakfast

Free Internet in room

No on-site parking available

Park and cruise not allowed

Not pet-friendly - no pets allowed.

- May 2016 Most Recent HotelGuides Review

"Liked the antique charm - no TV in the room - poor water pressure in the shower, and there wasn't enough hot water - good personnel.2010-01-01"

TripAdvisor Traveler Rating:


Based on 737 reviews

Read Recent Reviews

Hampton Inn & Suites Isla Verde San Juan


6530 Isla Verde Avenue, Isla Verde, San Juan, PR 00979




From $199
See Rates

Rated Very High Midscale, smoke-free hotel 1 block from beach

Located in Isla Verde tourist district

2 miles from San Juan Airport

5 floors, 201 rooms and suites - AAA 3 Diamonds

No shuttle to San Juan Airport

Outdoor swimming pool - exercise room

Poolside grill and bar - swim-up bar

Free hot breakfast buffet

Free Internet in room

Parking costs $12 per night

Park and fly not allowed

Not pet-friendly - no pets allowed.

- May 2016 Most Recent HotelGuides Review

"I had a pleasant stay at this hotel. All the employees were so friendly and accommodating.2015-09-03"

More >

TripAdvisor Traveler Rating:


Based on 1324 reviews

Read Recent Reviews

Marriott Resort & Stellaris Casino Condado San Juan


1309 Ashford Avenue, Condado, San Juan, PR 00907




From $202
See Rates

Rated High Upscale, smoke-free, full-service, beachfront hotel

21 floors; 513 rooms, 12 suites - AAA 4 Diamonds

Outdoor swimming pool - exercise room

Restaurant - 4 lounges - room service

Casino

Parking costs $18 per night

Not pet-friendly - no pets allowed.

- May 2016

Note: This hotel charges a resort fee of 18% per night - includes internet access.

Most Recent HotelGuides Review

"Everything was fine. The hotel room was clean, and room service was excellent. Nice pool area. The breakfast buffet wasn't free, and omelets cost extra.2016-07-06"

More >

TripAdvisor Traveler Rating:


Based on 5347 reviews

Read Recent Reviews

Caribe Hilton Hotel Condado San Juan


1 San Geronimo Street, Puerta de Tierra, San Juan, PR 00901




From $209
See Rates

Rated Average Upscale, smoke-free, full-service, oceanfront resort

2 miles east of Old San Juan - near Condado

Also 2 miles from Isla Grande Airport

Most of Puerto Rico's government buildings are nearby

2.5 miles from Old San Juan Cruise Terminal

Also 2.5 miles from Pan American Cruise Terminal

20 floors, 910 rooms, suites and condos - AAA 3 Diamonds

No shuttle to cruise port terminals

No shuttle to Isla Grande Airport

3 outdoor swimming pools - exercise room

6 restaurants - 6 lounges - room service

Full-service spa

Parking costs $20 per night

Park and cruise costs $20 per night

Park and fly costs $20 per night

Not pet-friendly - no pets allowed.

- Jan 2016

Note: This hotel charges a resort fee of 16% per night - includes Internet access.

Most Recent HotelGuides Review

"Adequate hotel with good views. But the balconies either overlooked the roof of the bar, or had more limited views. The HVAC made a horrendous noise that kept us from enjoying the balcony or opening the sliding glass door. The glass doors were so dirty when we arrived that we asked for them to be cleaned. The safe in our room never locked. Staff was pleasant. If you stay at this hotel, make sure you have lots of off-site activities.2015-03-22"

More >

TripAdvisor Traveler Rating:


Based on 5670 reviews

Read Recent Reviews

Condado Plaza Hilton San Juan


999 Ashford Avenue, Condado, San Juan, PR 00907




From $210
See Rates

Rated Average Upscale, smoke-free, full-service, oceanfront hotel

No oceanfront beach

Small beach on lagoon side of hotel

1.5 miles from Pan American Cruise Terminal

Also 2.5 miles from Old San Juan Cruise Terminal

2 miles from Isla Grande Airport

10 floors, 570 rooms and suites

2 buildings - one faces ocean, one faces lagoon

No shuttle to cruise port terminals

No shuttle to Isla Grande Airport

2 outdoor swimming pools - 24-hour exercise room

5 restaurants - 3 lounges - swim-up bar - room service

Parking costs $19 per night

Park and cruise costs $19 per night

Park and fly costs $19 per night

Not pet-friendly - no pets allowed.

- Jan 2016

Note: This hotel charges a resort fee of 18% per night - includes Internet access.

Most Recent HotelGuides Review

"I'd stay at this hotel again without hesitation. Highly recommend.2016-02-14"

More >

TripAdvisor Traveler Rating:


Based on 3961 reviews

Read Recent Reviews

Coral by the Sea Hotel Isla Verde San Juan


Calle Rosa 2, Isla Verde, San Juan, PR 00979




From $75
See Rates

Rated Very Low – Not Recommended Midscale, smoke-free, full-service hotel near Isla Verde Mall

1 block from Isla Verde Beach

2 miles from San Juan Airport

5 floors, 68 rooms

No shuttle to San Juan Airport

No swimming pool

2 restaurants - lounge - room service

Note: No Internet in room

Parking costs $5 per night

Park and fly not allowed

Not pet-friendly - no pets allowed.

- Sep 2015 Most Recent HotelGuides Review

"Close to the airport - food was overpriced and not that good.2011-01-01"

More >

TripAdvisor Traveler Rating:


Based on 302 reviews

Read Recent Reviews

Wave Hotel at Condado San Juan


76 Condado Avenue, Condado, San Juan, PR 00907




From $109
See Rates

Upscale, smoke-free, Condado hotel

One-half mile from beach

3 miles from Pan American Cruise Terminal

8 floors, 47 rooms - AAA One Diamond

No shuttle to Pan American Cruise Terminal

No swimming pool

Free continental breakfast

Free Internet in room

Limited free parking

Park and cruise not allowed

Not pet-friendly - no pets allowed.

- Feb 2014 Most Recent HotelGuides Review

"Room was dirty and small - AC was noisy - unfriendly staff - disappointed.2010-03-01"

More >

Hyatt Place Hotel City Center San Juan


Avenida Fernandez Juncos 580, San Juan, PR 00907




From $119
See Rates

Rated Very Low – Not Recommended Upper-midscale, smoke-free hotel near convention center

Also near Isla Grande Airport

5 floors, 150 rooms and suites

Outdoor swimming pool - 24-hour exercise room

24-hour self-serve restaurant - lounge

Free hot breakfast buffet

Free Internet in room

Parking costs $14 per night

Pet-friendly hotel - $175 pet fee if staying 7 nights or more - $75 pet fee if staying fewer than 7 nights.

- Apr 2016

TripAdvisor Traveler Rating:


Based on 62 reviews

Read Recent Reviews
Why Book Here?

Lowest price guarantee
Pay at hotel in most cases
If you don't like your hotel,
we'll refund your money.
Cash rewards + hotel points too



San Juan Info
Pet-Friendly San Juan Hotels
Map of San Juan PR Hotels
Hotels near
Nearby Attractions



Hotels near Old San Juan Cruise Terminal
0.6 mile west


Hotels near Coast Guard Sector San Juan
0.8 mile SW


Hotels near Isla Grande Airport - SIG
0.9 mile SE


Hotels near Pan American Cruise Terminal
1.2 miles SE


Hotels near San Juan Puerto Rico Convention Center
1.2 miles SE


Hotels near Fort Buchanan
3.8 miles south


Hotels near San Juan VA Medical Center
5 miles south


Hotels near San Juan Airport - SJU
7 miles east


Hotels near Puerto Rico Premium Outlets
29 miles west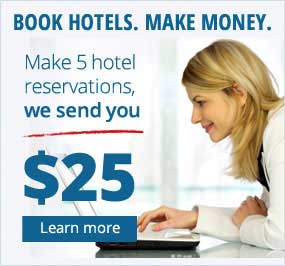 Hotel Tips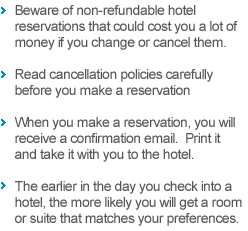 Hotels in
Nearby Cities



Santurce PR Hotels
2.2 miles SE


Levittown PR Hotels
5 miles west


Bayamon PR Hotels
8 miles SW


Dorado PR Hotels
11 miles west


Carolina PR Hotels
11 miles SE


Caguas PR Hotels
17 miles south


Manati PR Hotels
25 miles west


Barceloneta PR Hotels
28 miles west