Map of Hotels near New Orleans Convention Center
Address: 900 Convention Center Blvd, New Orleans, LA 70130
Hotels closest to New Orleans Convention Center

0.1 mile

Hyatt Place Hotel Convention Center

881 Convention Center Blvd, New Orleans, LA 70130


0.1 mile from New Orleans Convention Center

From $216
See Rates







| | |
| --- | --- |
| Check In | 15 00 |
| Check Out | 12 00 |




Rated High Upper-midscale, smoke-free, downtown hotel

Across from convention center - near new Orleans Cruise Port

8 floors, 170 rooms

No shuttle to cruise port

No swimming pool

24-hour exercise room

24-hour self-serve restaurant - lounge

Free hot breakfast buffet

Free Internet in room

Valet parking only - $34 per night

Park and cruise not allowed

Pet-friendly hotel - allows pets only up to 50 pounds, 2 pets per room - $175 pet fee if staying 7 nights or more - $75 pet fee if staying fewer than 7 nights.

- Jul 2016 Most Recent HotelGuides Review

"A bad experience. We called ahead about an early check-in, but were refused when we arrived. All the hotel clerks except one were rude.2017-04-17"

More >

TripAdvisor Traveler Rating:


Based on 984 reviews

Read Recent Reviews

0.1 mile

Hampton Inn & Suites Convention Center

1201 Convention Center Blvd, New Orleans, LA 70130


0.1 mile from New Orleans Convention Center

From $209
See Rates







| | |
| --- | --- |
| Check In | 15 00 |
| Check Out | 11 00 |




Rated Very High Midscale, smoke-free, downtown New Orleans hotel

Across the street from south end of convention center

6 floors, 288 rooms and suites

Outdoor swimming pool open in summer

Microwave and refrigerator in every room

Free hot breakfast buffet

Free Internet in room

Valet parking only - $36 per night

Not pet-friendly - no pets allowed.

- Feb 2016 Most Recent HotelGuides Review

"Great hotel stay overall. Safe and close to downtown; I was able to walk to a music festival. The only issue I had was an apparent allergy to the soap; after showering, I couldn't stop sneezing. The staff was professional.2017-03-13"

More >

TripAdvisor Traveler Rating:


Based on 1701 reviews

Read Recent Reviews

0.2 mile

Marriott Hotel Convention Center

859 Convention Center Blvd, New Orleans, LA 70130


0.2 mile from New Orleans Convention Center

From $110
See Rates







| | |
| --- | --- |
| Check In | 1600 |
| Check Out | 1100 |




Rated High Upscale, smoke-free, full-service, downtown hotel

Across street from north end of convention center

One-half mile from New Orleans Cruise Port

14 floors; 320 rooms, 11 suites

No shuttle to New Orleans Cruise Port

Outdoor swimming pool open all year

24-hour exercise room

Restaurant - lounge - room service

Internet access costs $11 per night

Valet parking only - $38 per night

Park and cruise not allowed

Not pet-friendly - no pets allowed.

- Aug 2016 Most Recent HotelGuides Review

"Great hotel. The employees were courteous. My stay couldn't have been better. I'll recommend it to my friends.2016-03-22"

More >

TripAdvisor Traveler Rating:


Based on 812 reviews

Read Recent Reviews

0.2 mile

Hilton Garden Inn Downtown

1001 South Peters Street, New Orleans, LA 70130


0.2 mile from New Orleans Convention Center

From $161
See Rates







| | |
| --- | --- |
| Check In | 15 00 |
| Check Out | 12 00 |




Rated High Upper-midscale, smoke-free, downtown hotel

2 blocks from Convention Center and Cruise Port

7 floors, 284 rooms

No shuttle to New Orleans Cruise Port

Heated outdoor swimming pool - exercise room

Restaurant - lounge - room service

Restaurant open for breakfast and dinner only

Free Internet in room

Valet parking only - $35 per night

Park and cruise not allowed

Not pet-friendly - no pets allowed.

- Oct 2015 Most Recent HotelGuides Review

"A nice, clean hotel. Be prepared to walk quite a few blocks to get to Canal Street or the French Quarter.2016-09-04"

More >

TripAdvisor Traveler Rating:


Based on 1201 reviews

Read Recent Reviews

0.2 mile

SpringHill Suites Downtown

301 St Joseph Street, New Orleans, LA 70130


0.2 mile from New Orleans Convention Center

From $195
See Rates







| | |
| --- | --- |
| Check In | 1600 |
| Check Out | 1100 |




Rated High Midscale, smoke-free, all-suite hotel

In downtown New Orleans Warehouse District

2 blocks from New Orleans Cruise Port

4 floors, 208 studio suites

No shuttle to New Orleans Cruise Port

Outdoor swimming pool - exercise room

Microwave and refrigerator in every suite

Free hot breakfast buffet

Free Internet in room

Valet parking only - $40 per night

Park and cruise not allowed

Not pet-friendly - no pets allowed.

- Jan 2017 Most Recent HotelGuides Review

"Convenient to the convention center and an easy walk to the French Quarter. The room was small but comfortable, and the staff was friendly and helpful. Decent breakfast buffet. Ask for a room away from the pool and street if you want quiet.2016-10-26"

More >

TripAdvisor Traveler Rating:


Based on 520 reviews

Read Recent Reviews

0.2 mile

Residence Inn Convention Center

345 St Joseph Street, New Orleans, LA 70130


0.2 mile from New Orleans Convention Center

From $119
See Rates







| | |
| --- | --- |
| Check In | 1600 |
| Check Out | 1100 |




Rated High Upscale, smoke-free, all-suite, extended-stay hotel

In downtown New Orleans Warehouse District

About a mile from New Orleans Cruise Port

4 floors, 231 suites - AAA 3 Diamonds

No shuttle to New Orleans Cruise Port

Heated outdoor swimming pool - exercise room

Kitchen in every suite

Free hot breakfast buffet

Free Internet in room

Valet parking only - $40 per night

Park and cruise not allowed

Pet-friendly hotel - $100 per stay pet fee.

- Sep 2015 Most Recent HotelGuides Review

"This hotel felt like home. The room was clean. Everything was great. You'll love it.2015-04-13"

More >

TripAdvisor Traveler Rating:


Based on 983 reviews

Read Recent Reviews

0.3 mile

Courtyard Hotel Convention Center

300 Julia Street, New Orleans, LA 70130


0.3 mile from New Orleans Convention Center

From $269
See Rates







| | |
| --- | --- |
| Check In | 1600 |
| Check Out | 1100 |




Rated Very High Upper-midscale, smoke-free hotel

In downtown New Orleans Warehouse District

2 blocks from convention center

3 blocks from New Orleans Cruise Port

5 floors, 202 rooms and suites

No shuttle to New Orleans Cruise Port

Taxi to cruise port gate costs $7 per person

Outdoor swimming pool - exercise room

Restaurant - lounge

Restaurant open for breakfast and dinner only

Free Internet in room

Valet parking only - $30 per night

Park and cruise not allowed

Not pet-friendly - no pets allowed.

- Sep 2015 Most Recent HotelGuides Review

"Centrally located, and just a 3-minute ride to the cruise port. Nice room. The hotel staff was friendly, accommodating, and knowledgeable about the area. We were even able to leave our luggage with the front desk clerks when we returned from our cruise and had a few hours for sightseeing.2016-12-20"

More >

TripAdvisor Traveler Rating:


Based on 691 reviews

Read Recent Reviews

0.3 mile

Embassy Suites Convention Center

315 Julia Street, New Orleans, LA 70130


0.3 mile from New Orleans Convention Center

From $440
See Rates







| | |
| --- | --- |
| Check In | 16 00 |
| Check Out | 11 00 |




Rated Average Upscale, smoke-free, all-suite hotel

In downtown New Orleans Warehouse District

About a mile from New Orleans Cruise Port

16 floors, 370 suites

No shuttle to New Orleans Cruise Port

Outdoor swimming pool - exercise room

Levee Bar and Grille - room service

Restaurant open for lunch and dinner only

Microwave and refrigerator in every suite

Free hot breakfast buffet

Internet access costs $13 per night

Valet parking only - $43 per night

Park and cruise not allowed

Not pet-friendly - no pets allowed.

- Sep 2015 Most Recent HotelGuides Review

"The bathroom fan came on automatically with the light, and it was so loud that it woke anyone trying to sleep. Breakfast wasn't that good. Shop around for a more pleasant hotel experience.2016-11-16"

More >

TripAdvisor Traveler Rating:


Based on 519 reviews

Read Recent Reviews

0.3 mile

Omni Riverfront Hotel

701 Convention Center Blvd, New Orleans, LA 70130


0.3 mile from New Orleans Convention Center

From $216
See Rates







| | |
| --- | --- |
| Check In | 1500 |
| Check Out | 1200 |




Rated High Upscale, smoke-free, full-service, riverfront hotel

In downtown New Orleans near French Quarter

2 blocks from convention center

One-tenth mile from New Orleans Cruise Port

6 floors, 202 rooms and suites

No swimming pool

Exercise room

Restaurant - lounge - room service

Internet access costs $10 per night

Valet parking only - $34 per night

Pet-friendly hotel - allows dogs and cats up to 25 pounds only, 1 pet per room - $50 per stay pet fee.

- Nov 2014 Most Recent HotelGuides Review

"The hotel staff was nice and helpful.2016-10-10"

More >

TripAdvisor Traveler Rating:


Based on 788 reviews

Read Recent Reviews

0.3 mile

Hilton Hotel Riverside

2 Poydras Street, New Orleans, LA 70140


0.3 mile from New Orleans Convention Center

From $455
See Rates







| | |
| --- | --- |
| Check In | 15 00 |
| Check Out | 12 00 |




Rated Average Upscale, smoke-free, full-service, downtown hotel

In Business District near Harrah's Casino

Less than a mile from New Orleans Cruise Port

29 floors, 1616 rooms - AAA 3 Diamonds

No shuttle to New Orleans Cruise Port

2 heated outdoor swimming pools - exercise room

2 restaurants - lounge - room service

Internet access costs $10 per night

Parking costs $36 per night

Park and cruise costs $16 per night

Not pet-friendly - no pets allowed.

- Jan 2016 Most Recent HotelGuides Review

"Loved the location near the cruise port, but we arrived at the hotel at 10 PM and check-in took forever.2017-03-20"

More >

TripAdvisor Traveler Rating:


Based on 5271 reviews

Read Recent Reviews

0.4 mile

Fleur de Lis Boutique Bed and Breakfast

1216 Annunciation Street, New Orleans, LA 70130


0.4 mile from New Orleans Convention Center

From $129
See Rates







| | |
| --- | --- |
| Check In | 1500 |
| Check Out | 1100 |




Rated Very High Midscale, smoke-free bed and breakfast inn

In Lower Garden District

2 floors, 8 rooms - no elevator

No swimming pool

Free Internet in room

Free parking

Not pet-friendly - no pets allowed.

- Apr 2016

TripAdvisor Traveler Rating:


Based on 63 reviews

Read Recent Reviews

0.4 mile

Renaissance Arts Hotel

700 Tchoupitoulas Street, New Orleans, LA 70130


0.4 mile from New Orleans Convention Center

From $354
See Rates







| | |
| --- | --- |
| Check In | 1600 |
| Check Out | 1100 |




Rated Very High Upscale, smoke-free, full-service hotel

In downtown New Orleans Warehouse District

Less than a mile from New Orleans Cruise Port

5 floors; 208 rooms, 9 suites

No shuttle to New Orleans Cruise Port

Heated outdoor swimming pool open all year - exercise room

Restaurant - lounge - room service

Internet access costs $15 per night

Valet parking only - $43 per night

Park and cruise not allowed

Not pet-friendly - no pets allowed.

- Sep 2015 Most Recent HotelGuides Review

"This was a wonderful hotel, but I thought it was a bit pricey. It was nice and conveniently located.2016-04-17"

More >

TripAdvisor Traveler Rating:


Based on 1072 reviews

Read Recent Reviews

0.5 mile

Loews New Orleans Hotel

300 Poydras Street, New Orleans, LA 70130


0.5 mile from New Orleans Convention Center

From $329
See Rates







| | |
| --- | --- |
| Check In | 16 00 |
| Check Out | 12 00 |




Rated Very High Luxury, smoke-free, full-service hotel

In downtown New Orleans Business District

21 floors; 237 rooms, 12 suites - AAA 4 Diamonds

Heated indoor swimming pool - exercise room

Restaurant - lounge - room service

Full-service spa

Free Internet in room

Valet parking only - $42 per night

Pet-friendly hotel - $100 per stay pet fee + an additional $25 per night pet fee.

- Sep 2015 Most Recent HotelGuides Review

"Close to the convention center.2010-02-01"

More >

TripAdvisor Traveler Rating:


Based on 2360 reviews

Read Recent Reviews

0.5 mile

Harrah's New Orleans Hotel & Casino

228 Poydras Street, New Orleans, LA 70130


0.5 mile from New Orleans Convention Center

From $274
See Rates







| | |
| --- | --- |
| Check In | 16 00 |
| Check Out | 12 00 |




Rated Very High Upscale, full-service, downtown New Orleans casino hotel

Overlooks Mississippi River near convention center

Also near Superdome

26 floors, 450 rooms and suites - AAA 4 Diamonds

No swimming pool

Exercise room

5 restaurants - lounge - room service

Internet access costs $11 per night

Parking costs $35 per night

Not pet-friendly - no pets allowed.

- Feb 2016

Note: This hotel charges a resort fee of $17 per night.

Most Recent HotelGuides Review

"Room was clean - friendly, helpful staff - restaurants were too far from the room - good stay.2011-03-01"

TripAdvisor Traveler Rating:


Based on 4595 reviews

Read Recent Reviews

0.5 mile

Old No 77 Hotel & Chandlery

535 Tchoupitoulas Street, New Orleans, LA 70130


0.5 mile from New Orleans Convention Center

From $304
See Rates







| | |
| --- | --- |
| Check In | 16 00 |
| Check Out | 12 00 |




Rated High Midscale, smoke-free, downtown New Orleans hotel

In Business District near Harrah's Casino

4 floors, 165 rooms - AAA 3 Diamonds

No swimming pool

Exercise room

Restaurant - lounge

Restaurant open for lunch and dinner only

Free Internet in room

Valet parking only - $32 per night

Pet-friendly hotel - $45 per stay fee for each pet.

- Sep 2015 Most Recent HotelGuides Review

"The hotel room was wonderful, and the bed was comfortable. I liked the room service option, and the restaurant and coffee bar were quaint. 2017-05-15"

More >

TripAdvisor Traveler Rating:


Based on 2108 reviews

Read Recent Reviews

0.5 mile

Le Meridien Hotel

333 Poydras Street, New Orleans, LA 70130


0.5 mile from New Orleans Convention Center

From $245
See Rates







| | |
| --- | --- |
| Check In | 1500 |
| Check Out | 1200 |




Rated Average Luxury, smoke-free, full-service hotel

In downtown New Orleans Business District

Near Harrah's Casino and convention center

23 floors, 410 rooms - AAA 4 Diamonds

Outdoor rooftop swimming pool - 24-hour exercise room

Restaurant - lounge - 24-hour room service

Internet access costs $15 per night

Valet parking only - $46 per night

Pet-friendly hotel - allows cats and dogs up to 40 pounds - $100 per stay pet fee + an additional $25 per night pet fee.

- Oct 2015 Most Recent HotelGuides Review

"I was shocked by the small size of the room and bathroom. The walls were thin, and we could hear conversations in the rooms on either side of ours. The phone didn't work. The hotel staff was professional and polite. Find your own parking unless you don't mind slow valet service.2017-03-20"

More >

TripAdvisor Traveler Rating:


Based on 723 reviews

Read Recent Reviews

0.5 mile

Staybridge Suites

501 Tchoupitoulas Street, New Orleans, LA 70130


0.5 mile from New Orleans Convention Center

From $135
See Rates







| | |
| --- | --- |
| Check In | 16 00 |
| Check Out | 11 00 |




Rated High Upscale, all-suite, extended-stay hotel

In downtown New Orleans - in Warehouse District

18 floors, 182 suites

Outdoor swimming pool - exercise room

Kitchen in every suite

Free hot breakfast buffet

Free Internet in room

Parking costs $35 per night

Pet-friendly hotel - $30 pet fee for 1st night - $10 fee for each night thereafter.

- Sep 2015 Most Recent HotelGuides Review

"Close to attractions and a short walk to Jackson Square. The room was clean and spacious, and the hotel staff was helpful and courteous. Easy check-in.2017-04-20"

More >

TripAdvisor Traveler Rating:


Based on 847 reviews

Read Recent Reviews

0.6 mile

Hotel Modern

936 St Charles Avenue, New Orleans, LA 70130


0.6 mile from New Orleans Convention Center

From $117
See Rates







| | |
| --- | --- |
| Check In | 15 00 |
| Check Out | 11 00 |




Rated High Upscale, smoke-free, full-service, downtown New Orleans hotel

In Warehouse District

Within walking distance of convention center

11 floors; 135 rooms, 2 suites

No swimming pool

Exercise room

Restaurant - lounge - room service

Free Internet in room

Valet parking only - $30 per night

Pet-friendly hotel - allows pets up to 40 pounds - $55 per stay pet fee.

- Sep 2015 Most Recent HotelGuides Review

"Everything was good at this hotel. The room was clean and the service was friendly.2015-05-05"

More >

TripAdvisor Traveler Rating:


Based on 993 reviews

Read Recent Reviews

0.6 mile

Windsor Court Hotel

300 Gravier Street, New Orleans, LA 70140


0.6 mile from New Orleans Convention Center

From $235
See Rates







| | |
| --- | --- |
| Check In | 16 00 |
| Check Out | 12 00 |




Rated Very High Luxury, smoke-free, full-service, downtown New Orleans hotel

In New Orleans Business District near Harrah's Casino

23 floors, 324 rooms - AAA 4 Diamonds, Forbes 4 Stars

Outdoor rooftop swimming pool - exercise room

Restaurant - lounge - room service

Full-service spa

Free Internet in room

Valet parking only - $45 per night

Pet-friendly hotel - allows pets up to 40 pounds, 2 pets per room - $150 per stay pet fee.

- Sep 2015 Most Recent HotelGuides Review

"Rooms were spacious, bed was comfortable - bathroom needed work.2007-01-01"

TripAdvisor Traveler Rating:


Based on 1605 reviews

Read Recent Reviews

0.6 mile

DoubleTree Hotel

300 Canal Street, New Orleans, LA 70130


0.6 mile from New Orleans Convention Center

From $304
See Rates







| | |
| --- | --- |
| Check In | 15 00 |
| Check Out | 12 00 |




Rated High Upscale, smoke-free, full-service, downtown New Orleans hotel

In Business District across street from Harrah's Casino

17 floors, 367 rooms and suites

Outdoor swimming pool open in summer - exercise room

Restaurant - lounge - room service

Internet access costs $12 per night

Valet parking only - $36 per night

Not pet-friendly - no pets allowed.

- Sep 2015 Most Recent HotelGuides Review

"Excellent location. Nice staff. Great all-around hotel.2015-02-22"

More >

TripAdvisor Traveler Rating:


Based on 105 reviews

Read Recent Reviews

0.7 mile

Whitney Hotel

610 Poydras Street, New Orleans, LA 70130


0.7 mile from New Orleans Convention Center

From $114
See Rates







| | |
| --- | --- |
| Check In | 15 00 |
| Check Out | 12 00 |




Rated High Upper-midscale, smoke-free, full-service hotel

In downtown New Orleans Business District

7 floors, 93 rooms and suites

No swimming pool

Exercise room

Restaurant - lounge - room service

Free Internet in room

Valet parking only - $32 per night

Not pet-friendly - no pets allowed.

- Sep 2015 Most Recent HotelGuides Review

"When I arrived, the hotel clerk assured me I could leave my car while I took a quick shower, but it was parked in the garage when I came back 15 minutes later. It then took 25 minutes for the valet to bring it back. The next time I went out, it took 45 minutes to get my car; the valet said they didn't hear my request on the radio. Don't be in a hurry to go anywhere if you stay here.2016-10-18"

More >

TripAdvisor Traveler Rating:


Based on 1191 reviews

Read Recent Reviews

0.7 mile

St James Hotel

330 Magazine Street, New Orleans, LA 70130


0.7 mile from New Orleans Convention Center

From $180
See Rates







| | |
| --- | --- |
| Check In | 16 00 |
| Check Out | 11 00 |




Rated High Upper-midscale, smoke-free, downtown New Orleans hotel

An Ascend Hotel Collection Member

Located in Business District near Harrah's Casino

4 floors, 86 rooms - AAA 3 Diamonds

No swimming pool

Free continental breakfast

Free Internet in room

Valet parking only - $34 per night

Not pet-friendly - no pets allowed.

- Sep 2015 Most Recent HotelGuides Review

"Great location. Adequate hotel, but it was in the midst of renovation and somewhat messy. The room was nice and spacious. Not enough front desk clerks, so check-in took a while, but all the employees were friendly and polite. I did enjoy having the complimentary breakfast delivered to the room.2016-01-04"

More >

TripAdvisor Traveler Rating:


Based on 872 reviews

Read Recent Reviews

0.7 mile

Westin New Orleans Canal Place Hotel

100 Rue Iberville, New Orleans, LA 70130


0.7 mile from New Orleans Convention Center

From $229
See Rates







| | |
| --- | --- |
| Check In | 1500 |
| Check Out | 1200 |




Rated Average Upscale, smoke-free, downtown New Orleans hotel

In Upper French Quarter at Canal Place Mall

Across the street from Harrah's casino

29 floors, 438 rooms and suites - AAA 4 Diamonds

Heated outdoor rooftop swimming pool - exercise room

Restaurant - lounge - 24-hour room service

Restaurant open for breakfast and dinner only

Internet access costs $13 per night

Valet parking only - $39 per night

Pet-friendly hotel - allows dogs up to 40 pounds - no pet fee.

- Feb 2016 Most Recent HotelGuides Review

"This hotel was below the usual Westin standard. I regretted staying here.2015-07-22"

TripAdvisor Traveler Rating:


Based on 1534 reviews

Read Recent Reviews

0.7 mile

Blake Hotel

500 St Charles Avenue, New Orleans, LA 70130


0.7 mile from New Orleans Convention Center

From $90
See Rates







| | |
| --- | --- |
| Check In | 1600 |
| Check Out | 1100 |




Rated High Upper-midscale, smoke-free, full-service hotel

In downtown New Orleans Warehouse District

A Best Western Premier Collection hotel

11 floors, 121 rooms

No swimming pool

Exercise room

Restaurant - lounge

Free Internet in room

Valet parking only - $34 per night

Not pet-friendly - no pets allowed.

- Sep 2015 Most Recent HotelGuides Review

"The housekeepers did a great job, and the staff was nice. Fast valet parking service. I had an awesome stay at this hotel.2015-09-01"

More >

TripAdvisor Traveler Rating:


Based on 843 reviews

Read Recent Reviews

0.7 mile

Maison Saint Charles Hotel

1319 St Charles Avenue, New Orleans, LA 70130


0.7 mile from New Orleans Convention Center

From $220
See Rates







| | |
| --- | --- |
| Check In | 15 00 |
| Check Out | 11 00 |




Rated Average Midscale, smoke-free, Garden District motel

3 floors, 130 rooms and suites - elevator - AAA 3 Diamonds

Outdoor swimming pool open in summer

Free hot breakfast buffet

Free Internet in room

Parking costs $17 per night

Pet-friendly motel - allows pets up to 25 pounds only in standard rooms, 1 pet per room - $50 per stay pet fee.

- Feb 2016 Most Recent HotelGuides Review

"The motel was dirty, and there was dust everywhere. Find another place to stay.2016-05-15"

More >

TripAdvisor Traveler Rating:


Based on 1003 reviews

Read Recent Reviews

0.7 mile

Prytania Park Hotel

1525 Prytania Street, New Orleans, LA 70130


0.7 mile from New Orleans Convention Center

From $89
See Rates







| | |
| --- | --- |
| Check In | 16 00 |
| Check Out | 11 00 |




Rated High Midscale, smoke-free, Lower Garden District hotel

Near St Charles Avenue streetcar line

2 floors, 62 rooms and suites - no elevator

No swimming pool

Free continental breakfast

Free Internet in room

Free parking

Not pet-friendly - no pets allowed.

- Feb 2016 Most Recent HotelGuides Review

"Great value. The beds were comfortable, and the hotel clerks were friendly.2017-03-06"

More >

TripAdvisor Traveler Rating:


Based on 778 reviews

Read Recent Reviews

0.7 mile

Pelham Hotel

444 Common Street, New Orleans, LA 70130


0.7 mile from New Orleans Convention Center

From $109
See Rates







| | |
| --- | --- |
| Check In | 15 00 |
| Check Out | 11 00 |




Rated High Midscale, smoke-free, downtown hotel

In Business District near Harrah's Casino

4 floors, 60 rooms

No swimming pool

Free Internet in room

Valet parking only - $30 per night

Not pet-friendly - no pets allowed.

- Sep 2015

TripAdvisor Traveler Rating:


Based on 540 reviews

Read Recent Reviews

0.7 mile

Ace Hotel Warehouse District

600 Carondelet Street, New Orleans, LA 70130


0.7 mile from New Orleans Convention Center

From $429
See Rates







| | |
| --- | --- |
| Check In | 15 00 |
| Check Out | 12 00 |




Rated High Midscale, smoke-free, full-service hotel

In Warehouse District near Lafayette Square

9 floors, 234 rooms and suites

Outdoor swimming pool open in summer - exercise room

3 restaurants - lounge - 24-hour room service

Free Internet in room

Valet parking only - $39 per night

Pet-friendly hotel - allows dogs only - $25 per night fee for each dog.

- Oct 2016

TripAdvisor Traveler Rating:


Based on 178 reviews

Read Recent Reviews

0.7 mile

Q & C Hotel

344 Camp Street, New Orleans, LA 70130


0.7 mile from New Orleans Convention Center

From $259
See Rates







| | |
| --- | --- |
| Check In | 1600 |
| Check Out | 1100 |




Rated Very High Upscale, smoke-free, downtown New Orleans hotel

In Business District near Harrah's Casino

An Autograph Collection hotel

12 floors, 196 rooms

No swimming pool

Exercise room

Restaurant - lounge

Restaurant open for breakfast and dinner only

Free Internet in room

Valet parking only - $38 per night

Pet-friendly hotel - allows dogs only - allows up to 2 small dogs per room (up to 80 pounds combined) or 1 larger dog (up to 80 pounds) - $75 per stay pet fee.

- Sep 2015 Most Recent HotelGuides Review

"Room was hot - it took 15 minutes to check in, and the clerk was rude - bedsheets and towels were dirty - no on-site parking - I was dismayed.2011-09-01"

More >

TripAdvisor Traveler Rating:


Based on 1192 reviews

Read Recent Reviews

0.7 mile

Loft 523 Hotel

523 Gravier, New Orleans, LA 70130


0.7 mile from New Orleans Convention Center

From $270
See Rates







| | |
| --- | --- |
| Check In | 16 00 |
| Check Out | 12 00 |




Rated High Upscale, smoke-free, all-suite hotel

In downtown New Orleans Business District

Near Harrah's Casino

5 floors; 16 soho style lofts, 2 penthouses

No swimming pool

Lounge

Free Internet in room

Valet parking only - $38 per night

Pet-friendly hotel - $200 per stay pet fee.

- Sep 2015

TripAdvisor Traveler Rating:


Based on 260 reviews

Read Recent Reviews
Hotels near the New Orleans Convention Center
Established in 1985, the New Orleans Ernest N. Morial Convention Center is the sixth largest convention facility in the United States. Because the convention center is located in downtown New Orleans, it's just minutes away from the city's top attractions. These include:
The French Quarter
Bourbon Street
New Orleans Museum of Art
The Garden District
Stay in the Heart of the Crescent City
The
Hyatt Place Hotel Convention Center New Orleans
is located opposite the center and just a few steps from award-winning restaurants and shops. The midscale, smoke-free
Hampton Inn & Suites Convention Center New Orleans
is an easy walk to the center and the French Quarter. The upper-midscale
Hilton Garden Inn Downtown New Orleans
is just two blocks away, and it's in the center of the lively Arts and Warehouse District. Why choose HotelGuides.com? Check out our
7 Reasons to Book With Us
to learn more about hotel discounts and our cash rewards program.
Why Book Here?

Lowest price guarantee
Pay at hotel in most cases
If you don't like your hotel,
we'll refund your money.
Cash rewards + hotel points too



New Orleans Info
Ernest N. Morial Convention Center - MCC
New Orleans Hotels and Reviews
New Orleans Group Rates
Map of Hotels near New Orleans Convention Center
Hotels near
Nearby Attractions



Hotels near New Orleans Cruise Port Terminal
0.2 mile north


Hotels near Riverwalk Marketplace
0.3 mile north


Hotels near Louisiana Children's Museum
0.4 mile NW


Hotels near National WWII Museum
0.4 mile west


Hotels near Harrah's Casino
0.5 mile north


Hotels near Audubon Aquarium of the Americas
0.6 mile north


Hotels near French Quarter Visitor Center
0.9 mile north


Hotels near New Orleans Union Passenger Terminal
1.0 mile west


Hotels near St Louis Cathedral
1.1 miles north


Hotels near Mercedes-Benz Superdome
1.1 miles NW


Hotels near Saenger Theatre
1.2 miles NW


Hotels near Smoothie King Center
1.2 miles NW


Hotels near Tulane University School of Medicine
1.2 miles NW


Hotels near LSU HSC New Orleans
1.6 miles NW


Hotels near Xavier University of Louisiana
3.0 miles NW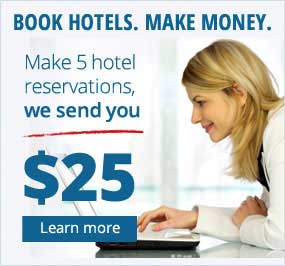 Hotel Tips