Visiting the Memorial Sloan-Kettering Cancer Center in New York City? Then use this simple form to find nearby hotels, motels, and other lodging.

The Memorial Sloan-Kettering Cancer Center MSKCC is located in New York City between 67th and 68th Streets.

Memorial Sloan is a cancer treatment center, research facility and educational hospital affiliated with The Rockefeller University, Cornell University, and Weill Medical College.
Map of Hotels near Memorial Sloan Cancer Center
Address: 1275 York Avenue, New York, NY 10065
Zoom in (+) to see restaurants and other attractions near hotels.
Hotels closest to Memorial Sloan Cancer Center

Rates shown below are estimates. Click See Rates for actual current rates.

0.4 mile

Gardens NYC Hotel New York

215 East 64th Street, New York, NY 10021


0.4 mile from Memorial Sloan Cancer Center

From $441
Enter Dates







| | |
| --- | --- |
| Check In | 15 00 |
| Check Out | 12 00 |




Rated Very High Upscale, smoke-free, all-suite hotel

In Upper East Side Manhattan

Near Rockefeller University

An Affinia Hotel

13 floors, 131 suites - AAA 3 Diamonds

No swimming pool

Exercise room

Kitchen in every suite

Internet access costs $15 per night

Valet parking only - $65 per night

Pet-friendly hotel - $50 per stay fee for each pet.

- Dec 2014 Most Recent HotelGuides Review

"Great location. The hotel room was spacious and clean, and the pillows were comfortable. All the employees were friendly.2016-03-13"

More >

TripAdvisor Traveler Rating:


Based on 1885 reviews

Read Recent Reviews

0.6 mile

AKA Sutton Place Hotel New York

330 East 56th Street, New York, NY 10022


0.6 mile from Memorial Sloan Cancer Center

From $398
Enter Dates







| | |
| --- | --- |
| Check In | 15 00 |
| Check Out | 11 00 |




Rated Very High Upscale, all-suite, Midtown Manhattan hotel near UN

17 floors, 76 suites

Indoor swimming pool - fitness center

Lounge

Kitchen in every suite

No on-site parking available

Free Internet in room

Not pet-friendly - no pets allowed.

- Mar 2015

TripAdvisor Traveler Rating:


Based on 42 reviews

Read Recent Reviews

0.6 mile

Loews Regency Hotel New York

540 Park Avenue & East 61st Street, New York, NY 10065


0.6 mile from Memorial Sloan Cancer Center

From $819
Enter Dates







| | |
| --- | --- |
| Check In | 16 00 |
| Check Out | 11 00 |




Rated Very High Luxury, smoke-free, full-service hotel

In Upper East Side Manhattan

2 blocks from Central Park

21 floors; 321 rooms, 58 suites - AAA 4 Diamonds

No swimming pool

24-hour exercise room

Regency Bar & Grill - lounge - 24-hour room service

Free Internet in room

Valet parking only - $68 per night

Pet-friendly hotel - allows small dogs only, 2 dogs per room - $50 per stay pet fee.

- Jul 2016

TripAdvisor Traveler Rating:


Based on 1586 reviews

Read Recent Reviews

0.7 mile

Hotel Plaza Athenee New York

37 East 64th Street, New York, NY 10021


0.7 mile from Memorial Sloan Cancer Center

From $540
Enter Dates







| | |
| --- | --- |
| Check In | 15 00 |
| Check Out | 12 00 |




Rated Very High Luxury, smoke-free, full-service hotel

In Upper East Side Manhattan near Central Park

Member of Leading Hotels of the World

17 floors; 117 rooms, 25 suites - AAA 4 Diamonds

No swimming pool

24-hour exercise room

Restaurant - lounge - 24-hour room service

Full-service spa

Free Internet in room

Valet parking only - $75 per night

Pet-friendly hotel - allows pets up to 25 pounds - $125 per stay pet fee.

- May 2016

TripAdvisor Traveler Rating:


Based on 681 reviews

Read Recent Reviews

0.7 mile

Lowell Hotel New York

28 East 63rd Street, New York, NY 10021


0.7 mile from Memorial Sloan Cancer Center

From $855
Enter Dates







| | |
| --- | --- |
| Check In | 15 00 |
| Check Out | 12 00 |




Rated Very High Luxury, smoke-free, full-service hotel

In Upper East Side Manhattan near Central Park

Member of Leading Hotels of the World

17 floors; 23 rooms, 47 suites

AAA 4 Diamonds, Forbes 4 Stars

No swimming pool

Exercise room

Restaurant - lounge - 24-hour room service

Free Internet in room

Valet parking only - $65 per night

Pet-friendly hotel - $200 per stay pet fee.

- May 2016

TripAdvisor Traveler Rating:


Based on 313 reviews

Read Recent Reviews

0.7 mile

Renaissance Hotel 57 by Marriott New York

130 East 57th Street, New York, NY 10022


0.7 mile from Memorial Sloan Cancer Center

From $310
Enter Dates







| | |
| --- | --- |
| Check In | 1500 |
| Check Out | 1200 |




Rated High Luxury, smoke-free, full-service, Midtown hotel

In East Manhattan

One-half mile from St Patrick's Cathedral

17 floors, 204 rooms and suites

No swimming pool

24-hour exercise room

2 restaurants - lounge - room service

Internet access costs $17 per night

Valet parking only - $55-65 per night

Pet-friendly hotel - $100 per stay pet fee.

- Oct 2014 Most Recent HotelGuides Review

"Everything was wonderful, and the staff was friendly and happy. This hotel is a great place to stay. The only issue was the expensive parking.2017-05-17"

More >

TripAdvisor Traveler Rating:


Based on 1333 reviews

Read Recent Reviews

0.7 mile

Fitzpatrick Manhattan Hotel New York

687 Lexington Avenue at East 57th Street, New York, NY 10022


0.7 mile from Memorial Sloan Cancer Center

From $154
Enter Dates







| | |
| --- | --- |
| Check In | 15 00 |
| Check Out | 12 00 |




Rated Very High Upscale, smoke-free, full-service hotel

In Midtown Manhattan hotel near UN and Turtle Bay

16 floors, 91 rooms

No swimming pool

Restaurant - lounge - 24-hour room service

Internet access costs $15 per night

Valet parking only - $59 per night

Not pet-friendly - no pets allowed.

- Mar 2016

TripAdvisor Traveler Rating:


Based on 1298 reviews

Read Recent Reviews

0.8 mile

Carvi Hotel New York

152 East 55th Street, New York, NY 10022


0.8 mile from Memorial Sloan Cancer Center

From $419
Enter Dates







| | |
| --- | --- |
| Check In | 15 00 |
| Check Out | 11 00 |




Rated Very High Midscale, smoke-free hotel

In Midtown East Manhattan

1 mile northeast of Grand Central Terminal

8 floors, 41 rooms

No swimming pool

Free Internet in room

Parking costs $35 per night

Not pet-friendly - no pets allowed.

- Apr 2016 Most Recent HotelGuides Review

"Good value. For a small hotel, it was a very comfortable place. The room was clean and fresh. Loved the rooftop, it was a nice place to relax and soak up the sun. You can't go wrong if you stay here.2015-04-14"

TripAdvisor Traveler Rating:


Based on 579 reviews

Read Recent Reviews

0.8 mile

Lombardy Hotel New York

111 East 56th Street, New York, NY 10022


0.8 mile from Memorial Sloan Cancer Center

From $314
Enter Dates







| | |
| --- | --- |
| Check In | 15 00 |
| Check Out | 12 00 |




Rated High Midscale, smoke-free, Midtown East Manhattan, hotel

Near St Patrick's Cathedral - 1 mile from Times Square

11 floors, 155 rooms and suites

No swimming pool

Exercise room

Lounge

Free Internet in room

Valet parking only - $35 per night

Not pet-friendly - no pets allowed.

- Mar 2015

TripAdvisor Traveler Rating:


Based on 472 reviews

Read Recent Reviews

0.8 mile

Carlyle Hotel New York

35 East 76th Street, New York, NY 10021


0.8 mile from Memorial Sloan Cancer Center

From $744
Enter Dates







| | |
| --- | --- |
| Check In | 15 00 |
| Check Out | 12 00 |




Rated Very High Luxury, smoke-free, full-service hotel

In Upper East Side Manhattan

Near Metropolitan Museum of Art

A Rosewood Hotel

35 floors, 188 rooms and suites

AAA 4 Diamonds, Forbes 4 Stars

No swimming pool

24-hour exercise room

Restaurant - lounge - 24-hour room service

Full-service spa

Free Internet in room

Valet parking only - $59 per night

Pet-friendly hotel - allows pets up to 25 pounds - $50 per night fee for each pet.

- Apr 2016

TripAdvisor Traveler Rating:


Based on 799 reviews

Read Recent Reviews

0.8 mile

Surrey Hotel New York

20 East 76th Street, New York, NY 10021


0.8 mile from Memorial Sloan Cancer Center

From $701
Enter Dates







| | |
| --- | --- |
| Check In | 15 00 |
| Check Out | 12 00 |




Rated Very High Luxury, smoke-free, full-service hotel

In Upper East Side Manhattan

1 block from Central Park

16 floors, 190 rooms - AAA 3 Diamonds

No swimming pool

Exercise room

Restaurant - lounge - 24-hour room service

Full-service spa

Free Internet in room

Valet parking only - $65 per night

Pet-friendly hotel - allows dogs only up to 35 pounds - $100 per stay fee for each dog.

- May 2016

TripAdvisor Traveler Rating:


Based on 1889 reviews

Read Recent Reviews

0.8 mile

Four Seasons Hotel New York

57 East 57th Street, New York, NY 10022


0.8 mile from Memorial Sloan Cancer Center

From $1175
Enter Dates







| | |
| --- | --- |
| Check In | 15 00 |
| Check Out | 12 00 |




Rated Very High Luxury, smoke-free, full-service, Midtown East Manhattan hotel

One-half mile from Rockefeller Center

52 floors, 368 rooms - AAA 5 Diamonds, Forbes 5 Stars

No swimming pool

24-hour exercise room

Restaurant - lounge - 24-hour room service

Full-service spa

Internet access costs $18 per night

Valet parking only - $70 per night

Pet-friendly hotel - allows pets up to 25 pounds - no pet fee.

- Sep 2015

TripAdvisor Traveler Rating:


Based on 180 reviews

Read Recent Reviews

0.8 mile

Pierre Hotel New York

2 East 61st Street, New York, NY 10021


0.8 mile from Memorial Sloan Cancer Center

From $563
Enter Dates







| | |
| --- | --- |
| Check In | 15 00 |
| Check Out | 12 00 |




Rated Very High Luxury, smoke-free, full-service, Upper East Side hotel

Overlooks Central Park

A Taj Hotel

39 floors, 140 rooms and suites

AAA 5 Diamonds, Forbes 4 Stars

No swimming pool

24-hour exercise room

Restaurant - lounge - 24-hour room service

Free Internet in room

Valet parking only - $65 per night

Pet-friendly hotel - allows pets up to 20 pounds - no pet fee.

- May 2016

TripAdvisor Traveler Rating:


Based on 1790 reviews

Read Recent Reviews

0.8 mile

Ravel Hotel Long Island City Queens

8-08 Queens Plaza South, Long Island City, NY 11101


0.8 mile from Memorial Sloan Cancer Center

From $330
Enter Dates







| | |
| --- | --- |
| Check In | 15 00 |
| Check Out | 11 00 |




Rated Average Luxury, smoke-free hotel

Near East River with view of NYC skyline

5 floors, 63 rooms and suites

Free shuttle to local attractions

No swimming pool

Exercise room

Internet access costs $10 per night

Parking costs $25 per night

Pet-friendly hotel - allows pets up to 15 pounds - $25 per night fee for each pet.

- May 2016

TripAdvisor Traveler Rating:


Based on 734 reviews

Read Recent Reviews

0.8 mile

Sherry Netherland Hotel New York

781 5th Avenue & East 60th Street, New York, NY 10022


0.8 mile from Memorial Sloan Cancer Center

From $566
Enter Dates







| | |
| --- | --- |
| Check In | 15 00 |
| Check Out | 12 00 |




Rated Very High Upscale, smoke-free, full-service hotel

In Upper East Side Manhattan

23 floors, 50 rooms and suites

No swimming pool

Exercise room

Restaurant - lounge - room service

Free Internet in room

Valet parking only - $75 per night

Pet-friendly hotel - no pet fee.

- May 2016

TripAdvisor Traveler Rating:


Based on 710 reviews

Read Recent Reviews

0.8 mile

Courtyard by Marriott Hotel Midtown East NYC

866 3rd Avenue & East 52nd Street, New York, NY 10022


0.8 mile from Memorial Sloan Cancer Center

From $547
Enter Dates







| | |
| --- | --- |
| Check In | 1600 |
| Check Out | 1200 |




Rated High Midscale, smoke-free, Midtown Manhattan hotel

Near UN - one-half mile from British Consulate General

18 floors, 317 rooms and suites

No swimming pool

24-hour exercise room

Restaurant

Restaurant open for breakfast only

Free Internet in room

Valet parking only - $55-65 per night

Not pet-friendly - no pets allowed.

- Feb 2015 Most Recent HotelGuides Review

"Convenient location. Pleasant hotel staff.2015-03-17"

More >

TripAdvisor Traveler Rating:


Based on 2304 reviews

Read Recent Reviews

0.8 mile

Plaza Hotel New York

5th Avenue at 59th Street, New York, NY 10019


0.8 mile from Memorial Sloan Cancer Center

From $760
Enter Dates







| | |
| --- | --- |
| Check In | 15 00 |
| Check Out | 12 00 |




Rated Very High Luxury, smoke-free, full-service, Midtown Manhattan hotel

Near Central Park

20 floors, 282 rooms and suites - AAA 5 Diamonds

No swimming pool

24-hour exercise room

Multiple restaurants and lounges - 24-hour room service

Internet access costs $15 per night

Valet parking only - $68 per night

Pet-friendly hotel - no pet fee for pets up to 25 pounds - $100 per night fee for pets over 25 pounds.

- Sep 2015

TripAdvisor Traveler Rating:


Based on 2327 reviews

Read Recent Reviews

0.8 mile

Mark Hotel New York

25 East 77th Street, New York, NY 10021


0.8 mile from Memorial Sloan Cancer Center

From $695
Enter Dates







| | |
| --- | --- |
| Check In | 15 00 |
| Check Out | 12 00 |




Rated Very High Luxury, smoke-free, full-service hotel

In Upper East Side Manhattan near Central Park

Also near NYU Institute of Fine Arts

11 floors, 150 rooms

No swimming pool

Exercise room

Restaurant - lounge - room service

Free Internet in room

Valet parking only - $55-65 per night

Pet-friendly hotel - allows up to 2 pets per room - $100 per stay fee for each pet.

- Mar 2015

TripAdvisor Traveler Rating:


Based on 736 reviews

Read Recent Reviews

0.9 mile

Hilton Garden Inn United Nations New York

206 East 52nd Street, New York, NY 10022


0.9 mile from Memorial Sloan Cancer Center

From $599
Enter Dates







| | |
| --- | --- |
| Check In | 16 00 |
| Check Out | 12 00 |




Rated Very High Upper-midscale, smoke-free, full-service hotel

This hotel is located near United Nations Headquarters.

In Midtown Manhattan

29 floors, 260 rooms

No swimming pool

Exercise room

Restaurant - lounge - room service

Microwave and refrigerator in every room

Free Internet in room

Valet parking only - $55 per night

Not pet-friendly - no pets allowed.

- Oct 2015 Most Recent HotelGuides Review

"Nice, tastefully decorated hotel. The employees were friendly and accommodating. I had an enjoyable stay. Try it.2015-05-12"

TripAdvisor Traveler Rating:


Based on 1277 reviews

Read Recent Reviews

0.9 mile

Pod 51 Hotel Midtown East New York

230 East 51st Street, New York, NY 10022


0.9 mile from Memorial Sloan Cancer Center

From $165
Enter Dates







| | |
| --- | --- |
| Check In | 15 00 |
| Check Out | 12 00 |




Rated High Midscale, smoke-free, Midtown Manhattan hotel

Near Turtle Bay

14 floors, 348 rooms and suites

No swimming pool

Lounge – cafe

Free Internet in room

Parking costs $35 per night

Not pet-friendly - no pets allowed.

- Sep 2017

TripAdvisor Traveler Rating:


Based on 4937 reviews

Read Recent Reviews

0.9 mile

Hotel Elysee New York

60 East 54th Street, New York, NY 10022


0.9 mile from Memorial Sloan Cancer Center

From $275
Enter Dates







| | |
| --- | --- |
| Check In | 1500 |
| Check Out | 1300 |




Rated Very High Luxury, smoke-free, Midtown East Manhattan hotel

Near St Patrick's Cathedral and Grand Central Terminal

15 floors, 85 rooms and 14 suites

No swimming pool

Restaurant - lounge - room service

Restaurant open for lunch and dinner only

Free continental breakfast

Free Internet in room

Valet parking only - $30 per night

Not pet-friendly - no pets allowed.

- May 2016 Most Recent HotelGuides Review

"Central location - good value - rooms on street side were noisy at night, rooms in back were quieter - room was a bit small - good service.2007-03-01"

TripAdvisor Traveler Rating:


Based on 4027 reviews

Read Recent Reviews

0.9 mile

Park Lane Hotel New York

36 Central Park South, New York, NY 10019


0.9 mile from Memorial Sloan Cancer Center

From $324
Enter Dates







| | |
| --- | --- |
| Check In | 00 00 |
| Check Out | 00 00 |




Rated High Luxury, smoke-free, Midtown Manhattan hotel

Located across from Central Park

8 blocks from Rockefeller Center

Member of Leading Hotels of the World

46 floors, 596 rooms and suites

No swimming pool

24-hour exercise room

Restaurant - lounge - 24-hour room service

Restaurant open for breakfast and dinner only

Free Internet in room

Valet parking only - $52 per night

Pet-friendly hotel - allows dogs only up to 20 pounds - $100 per stay pet fee.

- May 2016 Most Recent HotelGuides Review

"Beautiful hotel and room. The breakfast buffet was quite expensive. I'd stay again.2015-07-01"

TripAdvisor Traveler Rating:


Based on 6472 reviews

Read Recent Reviews

0.9 mile

Peninsula Hotel New York

700 5th Avenue at West 55th Street, New York, NY 10019


0.9 mile from Memorial Sloan Cancer Center

From $1295
Enter Dates







| | |
| --- | --- |
| Check In | 1500 |
| Check Out | 1200 |




Rated Very High Luxury, smoke-free, full-service hotel

In Midtown Manhattan near Rockefeller Center

20 floors, 239 rooms

AAA 5 Diamonds, Forbes 5 Stars

Heated indoor swimming pool - exercise room

Restaurant - lounge - 24-hour room service

Full-service spa

Free Internet in room

Valet parking only - $65 per night

Pet-friendly hotel - allows up to medium-sized pets only - no pet fee.

- May 2016

TripAdvisor Traveler Rating:


Based on 1102 reviews

Read Recent Reviews

0.9 mile

Howard Johnson Hotel Long Island City Queens

38-61 12th Street, Long Island City, NY 11101


0.9 mile from Memorial Sloan Cancer Center

From $104
Enter Dates







| | |
| --- | --- |
| Check In | 1500 |
| Check Out | 1100 |




Rated Average Midscale, smoke-free, downtown Long Island City hotel

11 floors, 152 rooms

No swimming pool

Exercise room

Free continental breakfast

Free Internet in room

Parking costs $20 per night

Not pet-friendly - no pets allowed.

- Jan 2015 Most Recent HotelGuides Review

"We were disappointed with this hotel room.2017-05-23"

More >

TripAdvisor Traveler Rating:


Based on 850 reviews

Read Recent Reviews

0.9 mile

Ritz-Carlton Hotel Central Park New York

50 Central Park South, New York, NY 10019


0.9 mile from Memorial Sloan Cancer Center

From $898
Enter Dates







| | |
| --- | --- |
| Check In | 1500 |
| Check Out | 1200 |




Rated Very High Luxury, smoke-free, full-service hotel

In Midtown Manhattan across from Central Park

22 floors, 259 rooms and suites

AAA 5 Diamonds, Forbes 5 Stars

No swimming pool

24-hour exercise room

Restaurant - lounge - 24-hour room service

Full-service spa

Internet access costs $15 per night

Valet parking only - $75 per night

Pet-friendly hotel - allows pets up to 30 pounds, 2 pets per room - $250 per stay pet fee.

- May 2016

TripAdvisor Traveler Rating:


Based on 1501 reviews

Read Recent Reviews

0.9 mile

St Regis Hotel New York

2 East 55th Street, New York, NY 10022


0.9 mile from Memorial Sloan Cancer Center

From $1136
Enter Dates







| | |
| --- | --- |
| Check In | 1600 |
| Check Out | 1200 |




Rated Very High Luxury, smoke-free, full-service, Midtown Manhattan hotel

5 blocks from Rockefeller Center

20 floors, 229 rooms and suites

AAA 4 Diamonds, Forbes 5 Stars

No swimming pool

Exercise room

Restaurant - lounge - 24-hour room service

Free Internet in room

Valet parking only - $67 per night

Not pet-friendly - no pets allowed.

- May 2016

TripAdvisor Traveler Rating:


Based on 731 reviews

Read Recent Reviews

0.9 mile

DoubleTree by Hilton Metropolitan Hotel NYC

569 Lexington Avenue & East 51st Street, New York, NY 10022


0.9 mile from Memorial Sloan Cancer Center

From $219
Enter Dates







| | |
| --- | --- |
| Check In | 15 00 |
| Check Out | 12 00 |




Rated Average Upscale, smoke-free, Midtown East Manhattan hotel

One-half mile northeast of Grand Central Terminal

20 floors, 759 rooms and suites - AAA 3 Diamonds

No swimming pool

Exercise room

Restaurant - lounge - room service

Restaurant open for breakfast only

Internet access costs $15 per night

Parking costs $43 per night

Pet-friendly hotel - allows pets up to 75 pounds, 1 pet per room - $100 per stay pet fee.

- May 2015 Most Recent HotelGuides Review

"The hotel was convenient and clean, and a great value. The staff was professional. Stay here.2016-01-31"

More >

TripAdvisor Traveler Rating:


Based on 4880 reviews

Read Recent Reviews

1.0 mile

AKA Central Park Hotel New York

42 West 58th Street, New York, NY 10019


1.0 mile from Memorial Sloan Cancer Center

From $395
Enter Dates







| | |
| --- | --- |
| Check In | 15 00 |
| Check Out | 11 00 |




Rated Very High Upscale, smoke-free, all-suite, extended stay hotel

Near Central Park and Rockefeller Center

17 floors, 134 suites

No swimming pool

Exercise room

Cafe - lounge

Kitchen in every suite

Free Internet in room

No on-site parking available

Not pet-friendly - no pets allowed.

- Mar 2015

TripAdvisor Traveler Rating:


Based on 445 reviews

Read Recent Reviews

1.0 mile

Fifty NYC Hotel New York

155 East 50th Street, New York, NY 10022


1.0 mile from Memorial Sloan Cancer Center

From $451
Enter Dates







| | |
| --- | --- |
| Check In | 15 00 |
| Check Out | 12 00 |




Rated Very High Midscale, smoke-free, Midtown East Manhattan hotel

One-quarter mile from St Patrick's Cathedrial

An Affinia Hotel

22 floors, 210 rooms and suites

No swimming pool

Fitness center

Internet access costs $15 per night

Valet parking only - $65 per night

Pet-friendly hotel - allows pets up to 50 pounds - $50 per stay fee for each pet.

- Dec 2014 Most Recent HotelGuides Review

"The hotel was pleasant and clean, and the staff was amazing. Great experience; you should definitely stay here.2017-02-16"

TripAdvisor Traveler Rating:


Based on 1363 reviews

Read Recent Reviews

1.0 mile

Chambers Hotel New York

15 West 56th Street & 5th Avenue, New York, NY 10019


1.0 mile from Memorial Sloan Cancer Center

From $293
Enter Dates







| | |
| --- | --- |
| Check In | 15 00 |
| Check Out | 12 00 |




Rated Very High Upscale, smoke-free, full-service, Midtown Manhattan hotel

Near Central Park and Rockefeller Center

14 floors, 77 rooms and suites

No swimming pool

Restaurant - lounge - room service

Free Internet in room

Valet parking only - $42 per night

Pet-friendly hotel - allows up to medium-sized pets only - no pet fee.

- Apr 2016

TripAdvisor Traveler Rating:


Based on 644 reviews

Read Recent Reviews
Why Book Here?

No fees
Lowest price guarantee
Pay at hotel in most cases
If you don't like your hotel,
we'll refund your money.
Cash rewards + hotel points too



New York City Info
Memorial Sloan-Kettering Cancer Center
New York City Hotels and Reviews
New York Group Rates
New York City Pass
Map of Hotels near Memorial Sloan Cancer Center
Hotels near
Nearby Attractions



Hotels near Cornell Medical Center
0.1 mile east


Hotels near Weill Cornell Medical College
0.1 mile east


Hotels near Rockefeller University
0.1 mile SE


Hotels near Hospital for Special Surgery
0.2 mile east


Hotels near Marymount Manhattan College
0.3 mile NW


Hotels near CUNY Hunter College
0.5 mile NW


Hotels near Lenox Hill Hospital
0.7 mile north


Hotels near Central Park Zoo
0.8 mile west


Hotels near Metropolitan Museum of Art
1.1 miles north


Hotels near St Patrick's Cathedral
1.1 miles SW


Hotels near United Nations
1.2 miles SW


Hotels near American Girl Place New York
1.2 miles SW


Hotels near Rockefeller Center
1.2 miles west


Hotels near Carnegie Hall
1.2 miles west


Hotels near The Today Show
1.2 miles west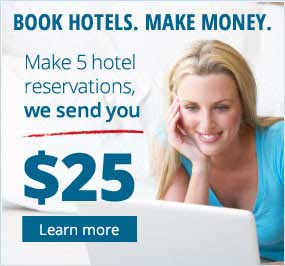 Hotel Tips