Hotels near Seattle Cruise Terminal – Bell Street Pier 66 – Seattle, WA
---
Use this simple form to find hotels, motels, and other lodging near the Bell Street Pier 66 Cruise Terminal in Seattle.

The Bell Street Pier 66 serves as one of two ports of embarkation and debarkation for Seattle, WA. The other is Pier 91.

The Bell Street Pier Terminal is located in the heart of Seattle's downtown waterfront. Attractions such as Pike Place Market, the Space Needle, and the Seattle Aquarium as well as numerous restaurants and hotels are all within walking distance.

Pier 66 at the Bell Street Pier Cruise Terminal is homeport to Norwegian and Celebrity cruise lines.



Edgewater Hotel Seattle


Pier 67, 2411 Alaskan Way, Seattle, WA 98121

0.1 mile


0.1 mile from Seattle Bell Street Pier 66 Cruise Terminal

From $248
See Rates







| | |
| --- | --- |
| Check In | 16 00 |
| Check Out | 12 00 |




Rated Average Upscale, smoke-free, full-service, waterfront hotel

In downtown Seattle

Less than 1 block from Bell St. Pier 66 Cruise Terminal

A Noble House hotel

4 floors, 223 rooms and suites - AAA 4 Diamonds

No swimming pool

24-hour exercise room

Restaurant - lounge - room service

Internet access costs $10 per night

Valet parking only - $40 per night

Park and cruise costs $40 per night

Editor comment: The Edgewater is built on an old pier. In the summer of 1964, The Beatles fished from the window of room 272 during their first American tour.

Map

of hotel and Seattle Bell Street Pier 66 Cruise Terminal

Pet-friendly hotel - no pet fee.

- Feb 2014 Most Recent HotelGuides Review

"The hotel was way overpriced and nothing special. I wouldn't stay again.2015-06-23"

More >

TripAdvisor Traveler Rating:


Based on 3066 reviews

Read Recent Reviews

Marriott Hotel Waterfront Seattle


2100 Alaskan Way, Seattle, WA 98121

0.1 mile


0.1 mile from Seattle Bell Street Pier 66 Cruise Terminal

From $349
See Rates







| | |
| --- | --- |
| Check In | 1600 |
| Check Out | 1200 |




Rated High Upscale, smoke-free, full-service, waterfront hotel

In downtown Seattle next to World Trade Center

Across from marina and Bell St. Pier 66 Cruise Terminal

8 floors, 358 rooms and suites

Heated indoor-outdoor swimming pool

24-hour exercise room

Restaurant - lounge - room service

Internet access costs $13 per night

Valet parking only - $48 per night

Park and cruise costs $140 up to 7 nights

Map

of hotel and Seattle Bell Street Pier 66 Cruise Terminal

Not pet-friendly - no pets allowed.

- Feb 2014 Most Recent HotelGuides Review

"Convenient to the waterfront and cruises. Adequate hotel.2015-09-13"

More >

TripAdvisor Traveler Rating:


Based on 1288 reviews

Read Recent Reviews

Ace Hotel Seattle


2423 1st Avenue, Seattle, WA 98121

0.2 mile


0.2 mile from Seattle Bell Street Pier 66 Cruise Terminal

From $119
See Rates







| | |
| --- | --- |
| Check In | 15 00 |
| Check Out | 12 00 |




Rated High Midscale, smoke-free, downtown Seattle hotel

Near Seattle Center and Memorial Field

0.2 miles from Bell St. Pier 66 Cruise Terminal

2 floors, 28 rooms - no elevator

No shuttle to Bell St. Pier 66 Cruise Terminal

No swimming pool

Free Internet in room

No on-site parking available

Map

of hotel and Seattle Bell Street Pier 66 Cruise Terminal

Pet-friendly hotel - no pet fee.

- Jan 2014

TripAdvisor Traveler Rating:


Based on 364 reviews

Read Recent Reviews

Inn at El Gaucho Seattle


2505 1st Avenue, Seattle, WA 98121

0.2 mile


0.2 mile from Seattle Bell Street Pier 66 Cruise Terminal

From $259
See Rates







| | |
| --- | --- |
| Check In | 15 00 |
| Check Out | 11 00 |




Rated Very High Upscale, smoke-free motel near Seattle Center

Also near Space Needle

Single-story, 17 rooms

No swimming pool

Restaurant - bar

Restaurant open for dinner only

Free Internet in room

Free parking

Map

of hotel and Seattle Bell Street Pier 66 Cruise Terminal

Not pet-friendly - no pets allowed.

- Sep 2014 Most Recent HotelGuides Review

"The motel was up a flight of stairs, but there was a service elevator for luggage. Charming lobby with seating and a fireplace. Our room was quite comfortable. Had a leather sofa and chair, refrigerator, coffee maker, and queen bed. The retro style was a pleasant departure from chain hotels. Rooms 8 and 9 are the best, with views of the water. The staff couldn't have been better. They were helpful and knowledgeable about the area. We had a fabulous visit.2015-10-16"

TripAdvisor Traveler Rating:


Based on 342 reviews

Read Recent Reviews

Belltown Inn Seattle


2301 3rd Avenue, Seattle, WA 98121

0.3 mile


0.3 mile from Seattle Bell Street Pier 66 Cruise Terminal

From $188
See Rates







| | |
| --- | --- |
| Check In | 16 00 |
| Check Out | 12 00 |




Rated Average Midscale, smoke-free, downtown hotel

Near Seattle Center and Space Needle

0.3 miles from Bell St. Pier 66 Cruise Terminal

5 floors, 174 rooms and suites

No shuttle to Bell St. Pier 66 Cruise Terminal

No swimming pool

Microwave and refrigerator in every room

Free Internet in room

Limited parking costs $20 per night

No park and cruise allowed

Map

of hotel and Seattle Bell Street Pier 66 Cruise Terminal

Pet-friendly hotel - pets allowed only in 1st floor rooms - no pet fee.

- Feb 2015 Most Recent HotelGuides Review

"In the summer, the hotel room choices are either very hot but quiet, or very loud but cooler. Don't recommend.2015-08-10"

More >

TripAdvisor Traveler Rating:


Based on 721 reviews

Read Recent Reviews

Palladian Hotel Seattle


2000 2nd Avenue, Seattle, WA 98121

0.3 mile


0.3 mile from Seattle Bell Street Pier 66 Cruise Terminal

From $214
See Rates







| | |
| --- | --- |
| Check In | 15 00 |
| Check Out | 12 00 |




Rated Very High Upscale, smoke-free, full-service, downtown Seattle hotel

Near convention center and Pike Place Market

A Kimpton Hotel

9 floors, 97 rooms and suites

No swimming pool

Fitness center

Restaurant - lounge - room service

Internet access costs $13 per night

Valet parking only - $39 per night

Map

of hotel and Seattle Bell Street Pier 66 Cruise Terminal

Pet-friendly hotel - no pet fee.

- Apr 2015

TripAdvisor Traveler Rating:


Based on 184 reviews

Read Recent Reviews

Inn at the Market Seattle


86 Pine Street at 1st Avenue, Seattle, WA 98101

0.4 mile


0.4 mile from Seattle Bell Street Pier 66 Cruise Terminal

From $375
See Rates







| | |
| --- | --- |
| Check In | 16 00 |
| Check Out | 12 00 |




Rated Very High Upscale, smoke-free, full-service hotel

In downtown Seattle

On Eastern edge of Pike Place Market

0.4 miles from Bell St. Pier 66 Cruise Terminal

8 floors, 70 rooms and suites - AAA 4 Diamonds

No shuttle to Bell St. Pier 66 Cruise Terminal

No swimming pool

Restaurant - lounge - room service

Free Internet in room

Valet parking only - $36 per night

Park and cruise costs $36 per night

Map

of hotel and Seattle Bell Street Pier 66 Cruise Terminal

Not pet-friendly - no pets allowed.

- Feb 2014 Most Recent HotelGuides Review

"Excellent location just a stone's throw from Pike Market. Great value. The hotel room was lovely, spacious, and tastefully furnished, and the staff was hospitable.2015-05-12"

More >

TripAdvisor Traveler Rating:


Based on 2119 reviews

Read Recent Reviews

Warwick Hotel Seattle


401 Lenora Street at 4th Avenue, Seattle, WA 98121

0.4 mile


0.4 mile from Seattle Bell Street Pier 66 Cruise Terminal

From $256
See Rates







| | |
| --- | --- |
| Check In | 15 00 |
| Check Out | 12 00 |




Rated High Upper-midscale, smoke-free, full-service hotel

In downtown Seattle near Seattle Center

0.4 miles from Bell St. Pier 66 Cruise Terminal

19 floors, 230 rooms

No shuttle to Bell St. Pier 66 Cruise Terminal

Heated indoor swimming pool - exercise room

Restaurant - lounge - 24-hour room service

Internet access costs $11 per night

Parking costs $30 per night

Park and cruise costs $30 per night

Map

of hotel and Seattle Bell Street Pier 66 Cruise Terminal

Not pet-friendly - no pets allowed.

- Feb 2014 Most Recent HotelGuides Review

"Convenient to many attractions. Good experience. All the hotel employees were professional. Nice place to stay.2015-10-03"

More >

TripAdvisor Traveler Rating:


Based on 1538 reviews

Read Recent Reviews

Hotel Five Seattle


2200 5th Avenue, Seattle, WA 98121

0.4 mile


0.4 mile from Seattle Bell Street Pier 66 Cruise Terminal

From $215
See Rates







| | |
| --- | --- |
| Check In | 16 00 |
| Check Out | 12 00 |




Rated Very High Midscale, smoke-free, downtown Seattle hotel

Near Seattle Center and Space Needle

0.5 miles from Bell St. Pier 66 Cruise Terminal

5 floors, 120 rooms and suites

Free shuttle to Bell St. Pier 52 Cruise Terminal

No swimming pool

Exercise room

Restaurant

Restaurant open for breakfast and lunch only

Free Internet in room

Parking costs $15 per night

Park and cruise costs $15 per night

Map

of hotel and Seattle Bell Street Pier 66 Cruise Terminal

Pet-friendly hotel - allows pets up to 70 pounds - $20 per night pet fee.

- Nov 2013 Most Recent HotelGuides Review

"Conveniently located near all the fun areas of Seattle. The hotel was modern and secure through and through. No carpeting in the room; it had laminate flooring. The room was delightfully decorated and fun. The beds used European-style duvets. We got a lot of help from the front desk clerks. The shuttle vehicle was in the shop so we couldn't use the service, but the hotel was within walking distance of restaurants and Space Needle Park. Excellent food for breakfast and lunch at the cafe. I liked the card reader for the elevator.2015-10-03"

More >

TripAdvisor Traveler Rating:


Based on 930 reviews

Read Recent Reviews

Hotel Andra Seattle


2000 4th Avenue at Virginia, Seattle, WA 98121

0.4 mile


0.4 mile from Seattle Bell Street Pier 66 Cruise Terminal

From $249
See Rates







| | |
| --- | --- |
| Check In | 15 00 |
| Check Out | 12 00 |




Rated Very High Upscale, smoke-free, full-service, Seattle hotel

Near Seattle Convention Center

Less than half a mile from Bell Street Pier 66 Cruise Terminal

10 floors, 119 rooms and suites

No shuttle to Bell Street Pier 66 Cruise Terminal

No swimming pool

Exercise room

Restaurant - lounge - room service

Free Internet in room

Valet parking only - $43 per night

Park and cruise not allowed

Map

of hotel and Seattle Bell Street Pier 66 Cruise Terminal

Pet-friendly hotel - allows dogs only - no pet fee.

- Feb 2014 Most Recent HotelGuides Review

"Good location - lobby was small - nice staff - I was satisfied.2010-12-01"

More >

TripAdvisor Traveler Rating:


Based on 1693 reviews

Read Recent Reviews

Mayflower Park Hotel Seattle


405 Olive Way, Seattle, WA 98101

0.5 mile


0.5 mile from Seattle Bell Street Pier 66 Cruise Terminal

From $261
See Rates







| | |
| --- | --- |
| Check In | 16 00 |
| Check Out | 12 00 |




Rated Very High Upper-midscale, smoke-free, full-service hotel

In downtown Seattle near Seattle Convention Center

Member of Historic Hotels of America

12 floors, 171 rooms and suites

No swimming pool

Exercise room

Restaurant - lounge - 24-hour room service

Free Internet in room

Valet parking only - $43 per night

Map

of hotel and Seattle Bell Street Pier 66 Cruise Terminal

Not pet-friendly - no pets allowed.

- Nov 2013 Most Recent HotelGuides Review

"Exceptional accommodations and service. Stay here; you won't experience a finer hotel in Seattle.2015-03-24"

More >

TripAdvisor Traveler Rating:


Based on 1700 reviews

Read Recent Reviews

Hyatt Place Hotel Downtown Seattle


110 6th Avenue North, Seattle, WA 98109

0.5 mile


0.5 mile from Seattle Bell Street Pier 66 Cruise Terminal

From $324
See Rates







| | |
| --- | --- |
| Check In | 15 00 |
| Check Out | 12 00 |




Rated Very High Upper-midscale, smoke-free hotel near Seattle Center

In downtown Seattle near Space Needle

9 floors, 160 rooms

Heated indoor swimming pool - exercise room

Lounge

Free hot breakfast buffet

Free Internet in room

Parking costs $20 per night

Map

of hotel and Seattle Bell Street Pier 66 Cruise Terminal

Not pet-friendly - no pets allowed.

- Nov 2013 Most Recent HotelGuides Review

"The front desk clerks were helpful. I used the hotel gym, and it was fine. Good breakfast, and the free shuttle was awesome.2015-08-10"

More >

TripAdvisor Traveler Rating:


Based on 950 reviews

Read Recent Reviews

Westin Hotel Seattle


1900 5th Avenue, Seattle, WA 98101

0.5 mile


0.5 mile from Seattle Bell Street Pier 66 Cruise Terminal

From $243
See Rates







| | |
| --- | --- |
| Check In | 1500 |
| Check Out | 1200 |




Rated High Upscale, smoke-free, full-service hotel

In downtown Seattle near Seattle Convention Center

47 floors, 891 rooms - AAA 4 Diamonds

Heated indoor swimming pool - 24-hour fitness center

Restaurant - lounge - room service

Internet access costs $15 per night

Parking costs $48 per night

Map

of hotel and Seattle Bell Street Pier 66 Cruise Terminal

Pet-friendly hotel - allows pets up to 80 pounds - no pet fee.

- Nov 2013 Most Recent HotelGuides Review

"Centrally located. Hotel was comfortable and clean. I'd stay again.2015-02-23"

More >

TripAdvisor Traveler Rating:


Based on 1298 reviews

Read Recent Reviews

Four Seasons Hotel Seattle


99 Union Street, Seattle, WA 98101

0.5 mile


0.5 mile from Seattle Bell Street Pier 66 Cruise Terminal

From $709
See Rates







| | |
| --- | --- |
| Check In | 15 00 |
| Check Out | 12 00 |




Rated Very High Luxury, smoke-free, full-service hotel

In downtown Seattle near Pike Place Market

21 floors, 147 rooms and suites

AAA 4 Diamonds, Forbes 4 Stars

Outdoor rooftop swimming pool - 24-hour exercise room

Restaurant - lounge - 24-hour room service

Full-service spa

Internet access costs $18 per night

Valet parking only - $41 per night

Map

of hotel and Seattle Bell Street Pier 66 Cruise Terminal

Pet-friendly hotel - allows pets up to 25 pounds, 1 pet per room - no pet fee.

- Sep 2015

TripAdvisor Traveler Rating:


Based on 1049 reviews

Read Recent Reviews

Hyatt House Hotel Downtown Seattle


201 5th Avenue North, Seattle, WA 98109

0.6 mile


0.6 mile from Seattle Bell Street Pier 66 Cruise Terminal

From $243
See Rates







| | |
| --- | --- |
| Check In | 15 00 |
| Check Out | 12 00 |




Rated High Upscale, smoke-free, extended-stay, downtown Seattle hotel

Across from Space Needle

8 floors, 172 rooms

No swimming pool

Exercise room

Restaurant

Restaurant open for dinner only

Microwave and refrigerator in every room

Free hot breakfast buffet

Free Internet in room

Parking costs $25 per night

Map

of hotel and Seattle Bell Street Pier 66 Cruise Terminal

Pet-friendly hotel - no birds allowed - $75 per stay pet fee up to 7 nights.

- Jul 2015 Most Recent HotelGuides Review

"A very pleasant hotel within walking distance of tourist attractions. The room was clean and comfortable, and all the employees were nice and professional. We used the Monorail and light rail to get to Pioneer Square.2015-09-09"

TripAdvisor Traveler Rating:


Based on 160 reviews

Read Recent Reviews

Travelodge Space Needle Seattle


200 North 6th Avenue, Seattle, WA 98109

0.6 mile


0.6 mile from Seattle Bell Street Pier 66 Cruise Terminal

From $179
See Rates







| | |
| --- | --- |
| Check In | 1500 |
| Check Out | 1100 |




Rated Average Cheap, smoke-free, downtown Seattle hotel

Near Seattle Center, Space Needle and Key Arena

1.9 miles from Bell St. Pier 66 Cruise Terminal

4 floors, 88 rooms

Shuttle to Bell St. Pier 66 Cruise Terminal costs $7

Outdoor swimming pool open in summer - exercise room

Free continental breakfast

Free Internet in room

Parking costs $19 per night

Park and cruise not allowed

Map

of hotel and Seattle Bell Street Pier 66 Cruise Terminal

Not pet-friendly - no pets allowed.

- Feb 2014 Most Recent HotelGuides Review

"Good location - staff was polite and helpful - dining area was too small - nice vacation.2011-06-01"

More >

TripAdvisor Traveler Rating:


Based on 984 reviews

Read Recent Reviews

Hotel Max Seattle


620 Stewart Street, Seattle, WA 98101

0.6 mile


0.6 mile from Seattle Bell Street Pier 66 Cruise Terminal

From $237
See Rates







| | |
| --- | --- |
| Check In | 16 00 |
| Check Out | 12 00 |




Rated High Luxury, smoke-free, full-service, downtown Seattle hotel

Near Seattle Convention Center

10 floors, 163 rooms

No swimming pool

Exercise room

Restaurant - lounge - room service

Internet access costs $10 per night

Valet parking only - $41 per night

Map

of hotel and Seattle Bell Street Pier 66 Cruise Terminal

Pet-friendly hotel - $45 per stay fee for each pet.

- Nov 2013 Most Recent HotelGuides Review

"Great downtown location. Good rates. I'd stay at this hotel again.2015-03-17"

More >

TripAdvisor Traveler Rating:


Based on 1099 reviews

Read Recent Reviews

Loyal Inn Seattle


2301 8th Avenue, Seattle, WA 98121

0.6 mile


0.6 mile from Seattle Bell Street Pier 66 Cruise Terminal

From $125
See Rates







| | |
| --- | --- |
| Check In | 16 00 |
| Check Out | 11 00 |




Rated Average Midscale, smoke-free, downtown Seattle hotel

Near Seattle Center and Space Needle

4 floors, 90 rooms

No swimming pool

Exercise room

Free continental breakfast

Free Internet in room

Parking costs $10 per night

Map

of hotel and Seattle Bell Street Pier 66 Cruise Terminal

Not pet-friendly - no pets allowed.

- Dec 2015 Most Recent HotelGuides Review

"I was disappointed that the cable TV was out of service for 15 hours since I was sick and stayed in for the night. The Internet connection was too slow to watch anything on my personal device. The housekeepers were nicer and friendlier than management and the front desk staff. OK for a cheap hotel.2015-11-23"

More >

TripAdvisor Traveler Rating:


Based on 652 reviews

Read Recent Reviews

Best Western Executive Inn Seattle


200 Taylor Avenue North, Seattle, WA 98109

0.6 mile


0.6 mile from Seattle Bell Street Pier 66 Cruise Terminal

From $279
See Rates







| | |
| --- | --- |
| Check In | 1600 |
| Check Out | 1100 |




Rated High Midscale, smoke-free hotel in downtown Seattle

Near Seattle Center and Space Needle

1.9 miles from Smith Cove Cruise Terminal at Pier 91

5 floors, 121 rooms

No swimming pool

Exercise room

Restaurant - lounge - room service

Restaurant open for breakfast and dinner only

Microwave and refrigerator in every room

Free Internet in room

Parking costs $15 per night

Park and cruise not allowed

Map

of hotel and Seattle Bell Street Pier 66 Cruise Terminal

Not pet-friendly - no pets allowed.

- Feb 2016 Most Recent HotelGuides Review

"Conveniently located to area attractions - needed some updating.2011-08-01"

More >

TripAdvisor Traveler Rating:


Based on 882 reviews

Read Recent Reviews

La Quinta Inn & Suites Seattle


2224 8th Avenue, Seattle, WA 98121

0.6 mile


0.6 mile from Seattle Bell Street Pier 66 Cruise Terminal

From $279
See Rates







| | |
| --- | --- |
| Check In | 16 00 |
| Check Out | 11 00 |




Rated Average Midscale, smoke-free, downtown Seattle hotel

Near Seattle Center and Space Needle

7 floors, 84 rooms and suites

No swimming pool

Exercise room

Microwave and refrigerator in every room

Free continental breakfast

Free Internet in room

Free parking

Map

of hotel and Seattle Bell Street Pier 66 Cruise Terminal

Pet-friendly hotel - no pet fee.

- Nov 2013 Most Recent HotelGuides Review

"Nice hotel, and the location was convenient for taking a cruise or seeing attractions. Excellent complimentary breakfast.2015-09-23"

More >

TripAdvisor Traveler Rating:


Based on 816 reviews

Read Recent Reviews

Quality Inn & Suites Seattle


618 John Street, Seattle, WA 98109

0.6 mile


0.6 mile from Seattle Bell Street Pier 66 Cruise Terminal

From $180
See Rates







| | |
| --- | --- |
| Check In | 16 00 |
| Check Out | 11 00 |




Rated Low – Not Recommended Midscale, smoke-free, downtown Seattle hotel

Near Seattle Center - 3 blocks east of Space Needle

5 floors, 159 rooms and suites

No swimming pool

Exercise room

Free hot breakfast buffet

Free Internet in room

Parking costs $15 per night

Map

of hotel and Seattle Bell Street Pier 66 Cruise Terminal

Not pet-friendly - no pets allowed.

- Mar 2015 Most Recent HotelGuides Review

"Nice, clean room. The hotel staff was helpful with the cruise shuttle service. Enjoy a stay here.2015-09-07"

More >

TripAdvisor Traveler Rating:


Based on 793 reviews

Read Recent Reviews

Holiday Inn Express Downtown Seattle


226 Aurora Avenue North, Seattle, WA 98109

0.6 mile


0.6 mile from Seattle Bell Street Pier 66 Cruise Terminal

From $239
See Rates







| | |
| --- | --- |
| Check In | 15 00 |
| Check Out | 12 00 |




Rated Average Midscale, downtown Seattle hotel near Seattle Center

Also near Space Needle and Pike Place Market

6 floors, 195 rooms and suites

Heated indoor swimming pool - exercise room

Free hot breakfast buffet

Free Internet in room

Parking costs $10 per night

Map

of hotel and Seattle Bell Street Pier 66 Cruise Terminal

Not pet-friendly - no pets allowed.

- Nov 2013 Most Recent HotelGuides Review

"Good location - I recommend.2011-05-01"

More >

TripAdvisor Traveler Rating:


Based on 625 reviews

Read Recent Reviews

Holiday Inn Seattle


211 North Dexter Avenue, Seattle, WA 98109

0.7 mile


0.7 mile from Seattle Bell Street Pier 66 Cruise Terminal

From $253
See Rates







| | |
| --- | --- |
| Check In | 15 00 |
| Check Out | 12 00 |




Rated High Upper-midscale, smoke-free, full-service hotel

In downtown Seattle near Seattle Center

Also near and Space Needle

6 floors, 196 rooms and suites

No swimming pool

Exercise room

Restaurant - lounge - room service

Free Internet in room

Parking costs $10 per night

Map

of hotel and Seattle Bell Street Pier 66 Cruise Terminal

Not pet-friendly - no pets allowed.

- Nov 2013 Most Recent HotelGuides Review

"Great location - staff was friendly - no continental breakfast - good stay.2011-05-01"

More >

TripAdvisor Traveler Rating:


Based on 454 reviews

Read Recent Reviews

Motif Hotel Seattle


1415 5th Avenue, Seattle, WA 98101

0.7 mile


0.7 mile from Seattle Bell Street Pier 66 Cruise Terminal

From $288
See Rates







| | |
| --- | --- |
| Check In | 16 00 |
| Check Out | 12 00 |




Rated Very High Luxury, smoke-free, full-service hotel

In downtown Seattle near Seattle Convention Center

Also near Pike Place Market

20 floors, 319 rooms and suites

No swimming pool

24-hour exercise room

Restaurant - lounge - room service

Free Internet in room

Parking costs $40 per night

Map

of hotel and Seattle Bell Street Pier 66 Cruise Terminal

Pet-friendly hotel - $20 per stay fee for each pet.

- May 2015 Most Recent HotelGuides Review

"Good location - nice room - breakfast selection could've been better - enjoyed the bar.2010-03-01"

More >

TripAdvisor Traveler Rating:


Based on 825 reviews

Read Recent Reviews

Grand Hyatt Hotel Seattle


721 Pine Street, Seattle, WA 98101

0.7 mile


0.7 mile from Seattle Bell Street Pier 66 Cruise Terminal

From $324
See Rates







| | |
| --- | --- |
| Check In | 16 00 |
| Check Out | 12 00 |




Rated Very High Luxury, full-service, downtown Seattle hotel

Across from Seattle Convention Center

30 floors, 425 room and suites - AAA 4 Diamonds

No swimming pool

24-hour fitness center

2 restaurants - 2 lounges - room service - coffee shop

Full-service spa

Free Internet in room

Valet parking only - $42 per night

Map

of hotel and Seattle Bell Street Pier 66 Cruise Terminal

Pet-friendly hotel - allows pets up to 50 pounds, 2 pets per room - $50 per night fee for each pet.

- Nov 2013

TripAdvisor Traveler Rating:


Based on 2004 reviews

Read Recent Reviews

Fairmont Olympic Hotel Seattle


411 University Street, Seattle, WA 98101

0.7 mile


0.7 mile from Seattle Bell Street Pier 66 Cruise Terminal

From $383
See Rates







| | |
| --- | --- |
| Check In | 15 00 |
| Check Out | 12 00 |




Rated Very High Luxury, smoke-free, full-service, downtown Seattle hotel

Member of Historic Hotels of America

Near Seattle Convention Center

12 floors, 450 rooms and suites

AAA 4 Diamonds, Forbes 4 Stars

Heated indoor swimming pool - exercise room

2 restaurants - lounge - 24-hour room service

Full-service spa

Internet access costs $14 per night

Parking costs $39 per night

Map

of hotel and Seattle Bell Street Pier 66 Cruise Terminal

Pet-friendly hotel - allows pets up to 40 pounds, 2 pets per room - $40 per stay fee for each pet.

- Sep 2015 Most Recent HotelGuides Review

"Suite was large.2009-08-01"

TripAdvisor Traveler Rating:


Based on 2246 reviews

Read Recent Reviews

Hyatt at Olive 8 Hotel Seattle


1635 8th Avenue, Seattle, WA 98101

0.7 mile


0.7 mile from Seattle Bell Street Pier 66 Cruise Terminal

From $304
See Rates







| | |
| --- | --- |
| Check In | 16 00 |
| Check Out | 12 00 |




Rated Very High Upscale, smoke-free, full-service hotel

In downtown Seattle near Seattle Convention Center

17 floors, 346 rooms and suites - AAA 4 Diamonds

Heated indoor swimming pool - 24-hour fitness center

Restaurant - lounge - room service

Full-service spa

Free Internet in room

Valet parking only - $42 per night

Map

of hotel and Seattle Bell Street Pier 66 Cruise Terminal

Not pet-friendly - no pets allowed.

- Nov 2013 Most Recent HotelGuides Review

"Walk to everything - nice room - great bar - awesome hotel.2010-01-01"

More >

TripAdvisor Traveler Rating:


Based on 1645 reviews

Read Recent Reviews

Roosevelt Hotel Seattle


1531 7th Avenue, Seattle, WA 98101

0.7 mile


0.7 mile from Seattle Bell Street Pier 66 Cruise Terminal

From $127
See Rates







| | |
| --- | --- |
| Check In | 16 00 |
| Check Out | 12 00 |




Rated High Midscale, smoke-free, full-service hotel

In downtown Seattle near Seattle Convention Center

20 floors, 151 rooms and suites

No swimming pool

Exercise room

Free Internet in room

Valet parking only - $34 per night

Map

of hotel and Seattle Bell Street Pier 66 Cruise Terminal

Pet-friendly hotel - allows up to 2 pets per room - $50 per stay fee for each pet.

- Nov 2013 Most Recent HotelGuides Review

"Great rates. The hotel room was perfect for our needs. Coffee was available in the room and the lobby. Staff was courteous and informative.2015-04-26"

More >

TripAdvisor Traveler Rating:


Based on 1294 reviews

Read Recent Reviews

Sheraton Hotel Seattle


1400 6th Avenue & Pike Street, Seattle, WA 98101

0.7 mile


0.7 mile from Seattle Bell Street Pier 66 Cruise Terminal

From $145
See Rates







| | |
| --- | --- |
| Check In | 1500 |
| Check Out | 1200 |




Rated High Upscale, smoke-free, full-service hotel

In downtown Seattle near Seattle Convention Center

35 floors, 838 rooms - AAA 4 Diamonds

Heated indoor swimming pool - 24-hour fitness center

Restaurant - lounge - room service

Internet access costs $11 per night

Valet parking only - $54 per night

Map

of hotel and Seattle Bell Street Pier 66 Cruise Terminal

Pet-friendly hotel - allows dogs only up to 80 pounds - pets cannot be left alone in room - no pet fee.

- Nov 2013 Most Recent HotelGuides Review

"Located right downtown - beautiful, upscale hotel - room was clean - parking was expensive.2011-04-01"

More >

TripAdvisor Traveler Rating:


Based on 2727 reviews

Read Recent Reviews

Pan Pacific Hotel Seattle


2125 Terry Avenue, Seattle, WA 98121

0.7 mile


0.7 mile from Seattle Bell Street Pier 66 Cruise Terminal

From $235
See Rates







| | |
| --- | --- |
| Check In | 1500 |
| Check Out | 1200 |




Rated Very High Luxury, smoke-free, downtown Seattle hotel

Near Seattle Center and Space Needle

11 floors, 160 rooms and suites - AAA 4 Diamonds

No swimming pool

24-hour fitness center

Restaurant - lounge - 24-hour room service

Restaurant open for breakfast and dinner only

Full-service spa

Free Internet in room

Valet parking only - $39 per night

Map

of hotel and Seattle Bell Street Pier 66 Cruise Terminal

Pet-friendly hotel - allows dogs only, 2 dogs per room - $50 per stay pet fee.

- Nov 2013 Most Recent HotelGuides Review

"Good location - room had great views - pillows were too soft - nice staff - wonderful stay.2008-06-01"

TripAdvisor Traveler Rating:


Based on 1245 reviews

Read Recent Reviews
Map of Hotels near
Bell Street Cruise Terminal


Seattle Info
Cruise Ship Port of Seattle
Seattle Hotels and Reviews
Seattle Group Rates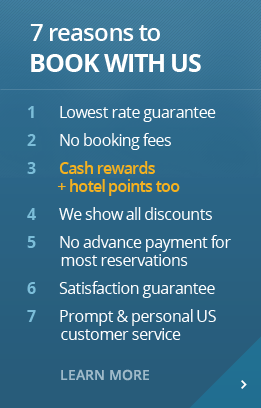 Hotel Tips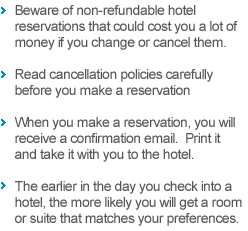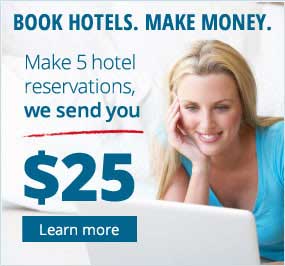 HotelGuides.com
Hotels near
Nearby Attractions



Hotels near Moore Theatre
0.4 mile east


Hotels near Pike Place Market
0.4 mile SE


Hotels near Showbox Market
0.5 mile SE


Hotels near Benaroya Hall
0.6 mile SE


Hotels near Key Arena
0.7 mile north


Hotels near 5th Avenue Theatre
0.7 mile east


Hotels near Paramount Theatre
0.8 mile east


Hotels near Washington State Convention Center
0.8 mile east


Hotels near Pioneer Square District
1.1 miles SE


Hotels near CenturyLink Field
1.4 miles SE


Hotels near Safeco Field
1.5 miles SE


Hotels near Seattle University
1.5 miles east


Hotels near Showbox SoDo
1.8 miles SE


Hotels near Seattle Smith Cove Pier 91 Cruise Terminal
3 miles NW


Hotels near Seattle Pacific University
3 miles north