| | |
| --- | --- |
| Longview is located in east Texas near the junction of US 80 and US 259. It is 130 miles east of downtown Dallas and 65 miles west of Shreveport, Louisiana. It is the home of LeTourneau University. | |
Click any colored area to see hotels within that area.
Longview Hotels, Motels, and Reviews – By Area
Best Value Hotels in Longview
Best value hotels are listed first. These are good hotels that cost less than other good hotels. Based on guest reviews and nightly room rates.
Microtel Inn & Suites by Wyndham Longview


803 North Access Road, Longview, TX 75602




From $43
See Rates

Rated Average Cheap hotel near LeTourneau University

2 floors, 50 rooms and suites - no elevator

Outdoor swimming pool open in summer - exercise room

Free continental breakfast

Free Internet in room

Free parking

Not pet-friendly - no pets allowed.

- Feb 2015 Most Recent HotelGuides Review

"The hotel was nice, clean, and well-lit, and the staff was friendly. But the hallways smelled like smoke, and it came into our non-smoking room. This was a problem for us.2015-06-05"

More >

TripAdvisor Traveler Rating:


Based on 176 reviews

Read Recent Reviews

Days Inn South Longview


112 South Access Road, Longview, TX 75603




From $44
See Rates

Rated High Cheap motel near LeTourneau University

2 floors, 82 rooms - no elevator

Outdoor swimming pool open in summer - exercise room

Microwave and refrigerator in every room

Free continental breakfast

Free Internet in room

Free parking

Pet-friendly motel - allows pets up to 30 pounds, 2 pets per room - $20 per night fee for each pet.

- May 2015 Most Recent HotelGuides Review

"The motel room was nice, big, and clean. Good rates.2015-08-14"

More >

TripAdvisor Traveler Rating:


Based on 378 reviews

Read Recent Reviews

Baymont Inn & Suites Longview


502 South Access Road, Longview, TX 75602




From $49
See Rates

Rated Average Midscale motel near LeTourneau University

2 floors, 105 rooms and suites - no elevator

Outdoor swimming pool open in summer

Free continental breakfast

Free Internet in room

Free parking

Pet-friendly motel - $10-20 per night fee for each pet.

- Feb 2015 Most Recent HotelGuides Review

"Reasonably priced. The hotel room was clean, but the AC was so loud that we couldn't rest or hear the TV. We were moved to another room, but it smelled like cigarettes. We moved again, and the 3rd room was better, but still smelled a bit like smoke. Staff was friendly and helpful.2015-04-26"

More >

TripAdvisor Traveler Rating:


Based on 227 reviews

Read Recent Reviews

Super 8 Motel Longview


203 North Spur 63, Longview, TX 75601




From $56
See Rates

Rated Average Cheap, downtown motel near Cobb Convention Center

2 floors, 63 rooms - no elevator

Outdoor swimming pool open in summer

Free continental breakfast

Free Internet in room

Free parking - truck parking

Not pet-friendly - no pets allowed.

- Mar 2016 Most Recent HotelGuides Review

"Not many restaurants nearby - good for the price - AC didn't work well - tile floor in bathroom looked expensive, but the trim was cheap.2008-02-01"

More >

TripAdvisor Traveler Rating:


Based on 49 reviews

Read Recent Reviews

Knights Inn Longview


3103 Estes Parkway, Longview, TX 75602




From $59
See Rates

Rated Average Cheap hotel near LeTourneau University

2 floors, 36 rooms and suites - no elevator

Outdoor swimming pool - exercise room

Microwave and refrigerator in every room

Free continental breakfast

Free Internet in room

Free parking

Not pet-friendly - no pets allowed.

- Feb 2015

TripAdvisor Traveler Rating:


Based on 27 reviews

Read Recent Reviews

Comfort Suites Longview


3307 North 4th Street, Longview, TX 75605




From $70
See Rates

Rated Average Midscale, smoke-free, all-suite hotel near Longview Mall

3 floors, 60 suites - elevator

Heated indoor swimming pool - exercise room

Microwave and refrigerator in every suite

Free hot breakfast buffet

Free Internet in room

Free parking

Not pet-friendly - no pets allowed.

- Mar 2015 Most Recent HotelGuides Review

"There was no hot water and I was told that the faucets were reversed. Find another hotel.2017-01-02"

More >

TripAdvisor Traveler Rating:


Based on 73 reviews

Read Recent Reviews

Wingate by Wyndham Hotel Longview


431 Northeast Loop 281, Longview, TX 75605




From $75
See Rates

Rated Average Midscale, smoke-free hotel near Longview Mall

4 floors, 80 rooms

Heated indoor swimming pool - exercise room

Microwave and refrigerator in every room

Free hot breakfast buffet

Free Internet in room

Free parking

Not pet-friendly - no pets allowed.

- Feb 2015 Most Recent HotelGuides Review

"There was no hot water for showers. I'll never stay at this hotel again.2016-05-17"

More >

TripAdvisor Traveler Rating:


Based on 464 reviews

Read Recent Reviews

Best Western Longview Inn


310 East Loop 281, Longview, TX 75605




From $77
See Rates

Rated High Upper-midscale, smoke-free hotel near Longview Mall

3 floors, 51 rooms - elevator

Outdoor swimming pool - exercise room

Microwave and refrigerator in every room

Free hot breakfast buffet

Free Internet in room

Free parking

Not pet-friendly - no pets allowed.

- Feb 2015 Most Recent HotelGuides Review

"Fairly new hotel. Room was clean and comfortable. Elevator had both front and rear doors; we didn't realize the door behind us would open when the it stopped. Hotel had 3 restaurants. Parking was a challenge, and traffic was heavy. Because of that, I'd choose another hotel next time.2015-01-20"

TripAdvisor Traveler Rating:


Based on 169 reviews

Read Recent Reviews

Candlewood Suites Longview


2904 Tuttle Blvd, Longview, TX 75605




From $80
See Rates

Rated High Midscale, all-suite, extended-stay hotel near Longview Mall

3 floors, 71 suites - elevator

No swimming pool

Exercise room

Kitchen in every suite

Free Internet in room

Free parking

Pet-friendly hotel - allows pets up to 80 pounds - $150 pet fee if staying 7 nights or more - $75 pet fee if staying fewer than 7 nights.

- Feb 2015 Most Recent HotelGuides Review

"Our stay at this hotel was pleasant. The room was clean. There was no wastebasket in the bathroom. We heard running in the hallway above us in the early morning. Otherwise, it was a great choice.2015-06-10"

More >

TripAdvisor Traveler Rating:


Based on 63 reviews

Read Recent Reviews

Hampton Inn & Suites North Longview


3044 North Eastman Road, Longview, TX 75603




From $93
See Rates

Rated Very High Midscale, smoke-free hotel near Longview Mall

4 floors, 91 rooms and suites

Heated indoor swimming pool - outdoor pool - exercise room

Microwave and refrigerator in every room

Free hot breakfast buffet

Free Internet in room

Free parking

Not pet-friendly - no pets allowed.

- Feb 2015 Most Recent HotelGuides Review

"Good rates. The room was clean, and the staff was friendly. Expect the best for a mid-range hotel.2016-12-12"

More >

TripAdvisor Traveler Rating:


Based on 385 reviews

Read Recent Reviews

La Quinta Inn & Suites Longview


3416 Martin Luther King Blvd, Longview, TX 75602




From $109
See Rates

Rated High Midscale hotel near LeTourneau University

3 floors, 64 rooms and suites - elevator

Heated indoor swimming pool - exercise room

Free continental breakfast

Free Internet in room

Free parking

Pet-friendly hotel - no pet fee.

- Feb 2015 Most Recent HotelGuides Review

"The hotel was right off the highway, so there was some traffic noise. All the employees were great. Our fridge wasn't working, and it was replaced within 5 minutes. Good breakfast. I plan to stay here again.2015-08-24"

More >

TripAdvisor Traveler Rating:


Based on 156 reviews

Read Recent Reviews

Holiday Inn Express Hotel & Suites Longview


300 Tuttle Circle, Longview, TX 75605




From $109
See Rates

Rated High Midscale hotel near Longview Mall

3 floors, 70 rooms and suites - elevator

Heated indoor swimming pool - exercise room

Microwave and refrigerator in every room

Free hot breakfast buffet

Free Internet in room

Free parking

Not pet-friendly - no pets allowed.

- Feb 2015 Most Recent HotelGuides Review

"Easy to access - great price - big, beautiful room - friendly staff - nice pool - breakfast needed healthier options - highly recommend.2007-10-01"

TripAdvisor Traveler Rating:


Based on 88 reviews

Read Recent Reviews

La Quinta Inn & Suites North Longview


908 East Hawkins Parkway, Longview, TX 75605




From $110
See Rates

Rated Very High Midscale, smoke-free hotel near Longview Mall

3 floors, 70 rooms and suites - elevator

Heated indoor swimming pool - exercise room

Microwave and refrigerator in every room

Free continental breakfast

Free Internet in room

Free parking

Pet-friendly hotel - no pet fee.

- Feb 2015 Most Recent HotelGuides Review

"Clean room with an excellent bed.2010-05-01"

More >

TripAdvisor Traveler Rating:


Based on 150 reviews

Read Recent Reviews

Sleep Inn & Suites Longview


615 City Center Way, Longview, TX 75605




From $112
See Rates

Rated Very High Midscale, smoke-free hotel near Longview Mall

3 floors, 67 rooms and suites - elevator

Heated indoor swimming pool - exercise room

Microwave and refrigerator in every room

Free continental breakfast

Free Internet in room

Free parking

Pet-friendly hotel - allows pets up to 40 pounds, 2 pets per room - $25 per night fee for each pet.

- Jul 2015

TripAdvisor Traveler Rating:


Based on 35 reviews

Read Recent Reviews

Fairfield Inn by Marriott Longview


3305 North 4th Street, Longview, TX 75605




From $114
See Rates

Rated High Midscale, smoke-free hotel near Longview Mall

3 floors, 64 rooms - elevator

Heated indoor swimming pool

Microwave and refrigerator in every room

Free hot breakfast buffet

Free Internet in room

Free parking

Not pet-friendly - no pets allowed.

- Sep 2015 Most Recent HotelGuides Review

"Convenient location - no tissue provided.2009-08-01"

More >

TripAdvisor Traveler Rating:


Based on 68 reviews

Read Recent Reviews

Hilton Garden Inn Longview


905 East Hawkins Parkway, Longview, TX 75605




From $116
See Rates

Rated Very High Upper-midscale, smoke-free hotel near US 281 Loop

Also near Longview Mall

5 floors, 122 rooms and suites

Indoor swimming pool - exercise room

Restaurant - lounge

Restaurant open for breakfast and dinner only

Microwave and refrigerator in every room

Free hot breakfast buffet

Free Internet in room

Free parking - truck parking

Not pet-friendly - no pets allowed.

- Apr 2016

TripAdvisor Traveler Rating:


Based on 225 reviews

Read Recent Reviews

Homewood Suites by Hilton Longview


205 Spur 63 and US 80, Longview, TX 75601




From $128
See Rates

Rated High Upscale, all-suite, extended-stay, downtown hotel

Near Cobb Convention Center

3 floors, 75 suites - elevator

Outdoor swimming pool open in summer

24-hour exercise room

Kitchen in every suite

Free hot breakfast buffet

Free Internet in room

Free parking

Not pet-friendly - no pets allowed.

- Jan 2016 Most Recent HotelGuides Review

"Hotel was quiet - suite had a separate bedroom and sofa bed - beds were comfortable - nice kitchenette - staff was helpful and nice - an enjoyable stay.2010-09-01"

More >

TripAdvisor Traveler Rating:


Based on 276 reviews

Read Recent Reviews

Hawthorn Suites by Wyndham Longview


3211 Hotel Way, Longview, TX 75605




From $133
See Rates

Rated Average Midscale, all-suite, highway, extended-stay hotel

Near Longview Mall

4 floors, 84 suites

Outdoor swimming pool open in summer - exercise room

Kitchen in every suite

Free continental breakfast

Free Internet in room

Free parking

Pet-friendly hotel - allows pets up to 25 pounds, 2 pets per room - $25 per stay fee for each pet.

- Feb 2016

TripAdvisor Traveler Rating:


Based on 126 reviews

Read Recent Reviews

Holiday Inn Express Hotel & Suites South Longview


900 South Access Road, Longview, TX 75601




From $136
See Rates

Rated Average Midscale hotel near LeTourneau University

3 floors, 90 rooms and suites - elevator

Outdoor swimming pool - exercise room

Free hot breakfast buffet

Free Internet in room

Free parking

Pet-friendly hotel - $30 per stay pet fee.

- Feb 2015 Most Recent HotelGuides Review

"Convenient location - room was clean - nice staff - breakfast was good.2010-05-01"

More >

TripAdvisor Traveler Rating:


Based on 73 reviews

Read Recent Reviews

Staybridge Suites Longview


3409 4th Street, Longview, TX 75605




From $139
See Rates

Rated Very High Upscale, smoke-free, all-suite, extended-stay hotel

In north Longview near Regional Medical Center

4 floors, 82 suites

Heated outdoor swimming pool open in summer

Exercise room

Kitchen in every suite

Free hot breakfast buffet

Free Internet in room

Free parking

Pet-friendly hotel - bring proof of pet vaccinations - $150 pet fee if staying 7 nights or more - $75 pet fee if staying fewer than 7 nights.

- Feb 2015

TripAdvisor Traveler Rating:


Based on 79 reviews

Read Recent Reviews

Americas Best Value Inn South Longview


3100 Estes Parkway, Longview, TX 75602




From $45
See Rates

Rated Very Low – Not Recommended Cheap motel near LeTourneau University

2 floors, 46 rooms - no elevator

Outdoor swimming pool open in summer

Microwave and refrigerator in every room

Free Internet in room

Free parking

Not pet-friendly - no pets allowed.

- Feb 2015

TripAdvisor Traveler Rating:


Based on 7 reviews

Read Recent Reviews

Super 8 Hotel I-20 Longview


3304 South Eastman Road, Longview, TX 75602




From $48
See Rates

Rated Very Low – Not Recommended Cheap motel near LeTourneau University

2 floors, 63 rooms and suites - no elevator

Outdoor swimming pool open in summer

Free continental breakfast

Free Internet in room

Free parking

Not pet-friendly - no pets allowed.

- Feb 2015

TripAdvisor Traveler Rating:


Based on 58 reviews

Read Recent Reviews

Americas Best Value Inn & Suites North Longview


2700 North Eastman Road, Longview, TX 75605




From $50
See Rates

Rated Very Low – Not Recommended Cheap motel near I-20 and Le Tourneau University

2 floors, 40 rooms and suites - no elevator

No swimming pool

Free Internet in room

Free parking

Not pet-friendly - no pets allowed.

- Feb 2015 Most Recent HotelGuides Review

"Close to restaurants and shopping - reasonably priced - room was clean - pool was tiny.2008-05-01"

TripAdvisor Traveler Rating:


Based on 14 reviews

Read Recent Reviews
Why Book Here?

Lowest price guarantee
Pay at hotel in most cases
If you don't like your hotel,
we'll refund your money.
Cash rewards + hotel points too



Longview Info
Pet-Friendly Longview Hotels
Longview Group Hotel Rates
More East Texas Hotels
Map of Longview TX Hotels
Hotels near
Nearby Attractions



Hotels near Cobb Convention Center
1.2 miles SW


Hotels near LeTourneau University
2.7 miles south


Hotels near Longview Mall
2.7 miles north


Hotels near Longview Airport - GGG
8 miles south


Hotels near Wiley College
21 miles east


Hotels near East Texas Baptist University
22 miles east


Hotels near Marshall Convention Center
23 miles east


Hotels near Jarvis Christian College
26 miles west


Hotels near University of Texas Health Science Center Tyler
28 miles west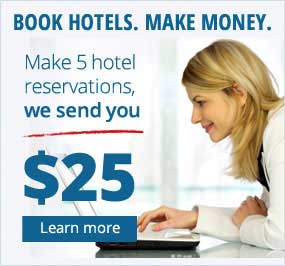 Hotel Tips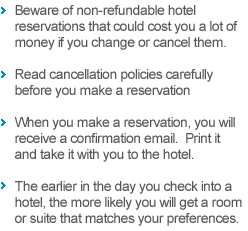 Hotels in
Nearby Cities



Gladewater TX Hotels
12 miles west


Tatum TX Hotels
19 miles SE


Gilmer TX Hotels
20 miles NW


Marshall TX Hotels
23 miles east


Henderson TX Hotels
24 miles south


Jefferson TX Hotels
29 miles NE