Map of College Station Hotels
Click any colored area to see hotels within that area.
College Station Hotels, Motels, and Reviews – By Area
Best Value Hotels in College Station
Best value hotels are listed first. These are good hotels that cost less than other good hotels. Based on guest reviews and nightly room rates.
Baymont Inn & Suites College Station


2611 Harvey Road, College Station, TX 77845




From $76
See Rates

Rated High Midscale, smoke-free hotel near Texas A&M University

Also near Post Oak Mall

3 floors, 66 rooms and suites - elevator

Outdoor swimming pool - exercise room

Free hot breakfast buffet

Free Internet in room

Free parking

Not pet-friendly - no pets allowed.

- Jun 2015 Most Recent HotelGuides Review

"Good location and reasonable rates. The hotel was a good place to stay, but the cold water was hot most of the time. The housekeeper didn't service our room because we didn't leave until noon one day.2015-12-02"

TripAdvisor Traveler Rating:


Based on 210 reviews

Read Recent Reviews

Ramada Inn College Station


506 Earl Rudder Freeway South, College Station, TX 77840




From $77
See Rates

Rated High Midscale, smoke-free hotel 1.5 miles northeast of TAMU

3 floors, 61 rooms and suites - elevator

Outdoor swimming pool open in summer - exercise room

Microwave and refrigerator in every room

Free continental breakfast

Free Internet in room

Free parking

Not pet-friendly - no pets allowed.

- Aug 2016 Most Recent HotelGuides Review

"The hotel environment was cold and uninviting.2015-09-15"

More >

TripAdvisor Traveler Rating:


Based on 534 reviews

Read Recent Reviews

Comfort Suites Aggieland College Station


2313 South Texas Avenue, College Station, TX 77840




From $86
See Rates

Rated High Midscale, smoke-free, all-suite hotel

Near Texas A & M University

3 floors, 54 suites - elevator

Outdoor swimming pool - exercise room

Microwave and refrigerator in every suite

Free hot breakfast buffet

Free Internet in room

Free parking

Not pet-friendly - no pets allowed.

- Mar 2015 Most Recent HotelGuides Review

"Hotel was a little run-down - just a clean place to spend the night.2008-08-01"

More >

TripAdvisor Traveler Rating:


Based on 44 reviews

Read Recent Reviews

Hampton Inn College Station


320 South Texas Avenue, College Station, TX 77840




From $88
See Rates

Rated Average Midscale hotel near Texas A & M University

4 floors, 135 rooms

Free shuttle to College Station Airport

Outdoor swimming pool open in summer - exercise room

Free hot breakfast buffet

Free Internet in room

Free parking

Not pet-friendly - no pets allowed.

- Aug 2016 Most Recent HotelGuides Review

"Convenient to campus. The hotel was clean, and the staff was friendly. Needed more tables and chairs in the pool area. I'll stay again.2015-09-17"

More >

TripAdvisor Traveler Rating:


Based on 409 reviews

Read Recent Reviews

Four Points by Sheraton Hotel College Station


1503 Texas Avenue South, College Station, TX 77840




From $94
See Rates

Rated Average Upper-midscale, smoke-free hotel

Near Texas A & M University

6 floors, 125 rooms

Outdoor swimming pool open in summer - exercise room

Restaurant - lounge - room service

Restaurant open for breakfast and dinner only

Free Internet in room

Free parking

Not pet-friendly - no pets allowed.

- Aug 2016 Most Recent HotelGuides Review

"Everything needed renovation - nothing was impressive.2007-11-01"

More >

TripAdvisor Traveler Rating:


Based on 148 reviews

Read Recent Reviews

Best Western Plus College Station Inn & Suites


950 Arrington Road, College Station, TX 77845




From $95
See Rates

Rated Very High Midscale, smoke-free hotel near Scott and White Hospital

3 floors; 64 rooms, 36 suites - elevator

Outdoor swimming pool - exercise room

Microwave and refrigerator in every room

Free continental breakfast

Free Internet in room

Free parking

Pet-friendly hotel - $20 per night fee for each pet.

- Jan 2015

TripAdvisor Traveler Rating:


Based on 117 reviews

Read Recent Reviews

Hampton Inn & Suites College Station


925 Earl Rudder Freeway South, College Station, TX 77840




From $99
See Rates

Rated Average Midscale, smoke-free hotel near Texas A & M University

3 floors, 79 rooms and suites - elevator

Outdoor swimming pool open all year - exercise room

Microwave and refrigerator in every room

Free hot breakfast buffet

Free Internet in room

Free parking

Not pet-friendly - no pets allowed.

- Nov 2016 Most Recent HotelGuides Review

"Nice hotel, but the bathroom and shower could've been larger. Friendly staff. Good place to stay.2015-02-07"

More >

TripAdvisor Traveler Rating:


Based on 249 reviews

Read Recent Reviews

La Quinta Inn College Station


607 South Texas Avenue, College Station, TX 77840




From $99
See Rates

Rated Average Midscale motel near Texas A & M University

2 floors, 176 rooms and suites - no elevator

Free shuttle to Easterwood Field Airport

Outdoor swimming pool open in summer

Free continental breakfast

Free Internet in room

Free parking

Pet-friendly motel - no pet fee.

- Aug 2016 Most Recent HotelGuides Review

"My motel room smelled like mold and needed renovations. There were water stains on the ceiling. At least the beds were clean, but the pillows were flat. The microwave was dirty, so I didn't use it or the fridge.2017-01-11"

More >

TripAdvisor Traveler Rating:


Based on 363 reviews

Read Recent Reviews

Holiday Inn Express Hotel & Suites College Station


1203 East University Drive, College Station, TX 77840




From $101
See Rates

Rated Average Midscale, smoke-free hotel near Texas A & M University

3 floors, 116 rooms and suites - elevator

Outdoor swimming pool - exercise room

Microwave and refrigerator in every room

Free hot breakfast buffet

Free Internet in room

Free parking

Not pet-friendly - no pets allowed.

- Aug 2016

TripAdvisor Traveler Rating:


Based on 78 reviews

Read Recent Reviews

Holiday Inn Hotel & Suites College Station


2500 Earl Rudder Freeway South, College Station, TX 77840




From $104
See Rates

Rated High Upper-midscale, smoke-free hotel

Near Texas A & M University

5 floors, 76 rooms and suites

Heated indoor swimming pool - exercise room

Restaurant - lounge - room service

Restaurant open for breakfast and dinner only

Internet access costs $10 per night

Free parking

Not pet-friendly - no pets allowed.

- Aug 2016 Most Recent HotelGuides Review

"Staff was hospitable - I was pleased.2011-09-01"

More >

TripAdvisor Traveler Rating:


Based on 122 reviews

Read Recent Reviews

Vineyard Court Designer Suites Hotel College Station


1500 George Bush Drive East, College Station, TX 77840




From $109
See Rates

Rated Very High Midscale, smoke-free, all-suite hotel near TAMU

2 floors, 50 studio to 2-bedroom suites - no elevator

Outdoor swimming pool open all year - exercise room

Kitchen in every suite

Free continental breakfast

Free Internet in room

Free parking

Not pet-friendly - no pets allowed.

- Sep 2016 Most Recent HotelGuides Review

"Only had one entrance - loved the suite layout and beautiful landscaping - a garden of eden.2011-02-01"

TripAdvisor Traveler Rating:


Based on 110 reviews

Read Recent Reviews

Hyatt Place Hotel College Station


1100 East University Drive, College Station, TX 77840




From $109
See Rates

Rated High Upper-midscale, smoke-free, all-suite hotel

Located near Texas A & M University

4 floors, 91 suites

Heated indoor swimming pool - exercise room

24-hour self-serve restaurant - lounge

Free hot breakfast buffet

Free Internet in room

Free parking

Pet-friendly hotel - allows dogs up to 50 pounds only, 2 dogs per room - $175 pet fee if staying 7 nights or more - $75 pet fee if staying fewer than 7 nights.

- Aug 2016 Most Recent HotelGuides Review

"Convenient to TAMU - easy check-in and checkout.2010-11-01"

More >

TripAdvisor Traveler Rating:


Based on 297 reviews

Read Recent Reviews

Hilton Hotel & Conference Center College Station


801 University Drive East, College Station, TX 77840




From $110
See Rates

Rated High Upscale, smoke-free, full-service hotel

Near Texas A & M University

14 floors, 303 rooms

Free shuttle to local attractions

Outdoor swimming pool - exercise room

Restaurant - lounge - room service

Free Internet in room

Free parking

Pet-friendly hotel - allows pets up to 75 pounds, 2 pets per room - $50 per stay fee for each pet.

- Jan 2016 Most Recent HotelGuides Review

"Hotel room was clean and pleasant. I encourage you to stay here.2015-05-04"

TripAdvisor Traveler Rating:


Based on 689 reviews

Read Recent Reviews

Home2 Suites by Hilton College Station


300 Texas Avenue South, College Station, TX 77840




From $114
See Rates

Rated Very High Midscale, smoke-free, all-suite hotel

Near Texas A & M University

5 floors, 111 suites

Outdoor swimming pool - exercise room

Kitchen in every suite

Free continental breakfast

Free Internet in room

Free parking

Pet-friendly hotel - allows pets up to 30 pounds - $125 per stay pet fee.

- Feb 2015 Most Recent HotelGuides Review

"Great hotel.2016-02-06"

More >

TripAdvisor Traveler Rating:


Based on 328 reviews

Read Recent Reviews

Staybridge Suites College Station


1405 University Drive East, College Station, TX 77840




From $114
See Rates

Rated Very High Upscale, smoke-free, all-suite, extended-stay hotel

Near Texas A & M University

4 floors, 88 suites

Outdoor swimming pool - exercise room

Kitchen in every suite

Free hot breakfast buffet

Free Internet in room

Free parking - truck parking

Pet-friendly hotel - $150 pet fee if staying 7 nights or more - $75 pet fee if staying fewer than 7 nights.

- Mar 2016

TripAdvisor Traveler Rating:


Based on 60 reviews

Read Recent Reviews

TownePlace Suites by Marriott College Station


1300 East University Drive, College Station, TX 77840




From $115
See Rates

Rated Average Midscale, smoke-free, all-suite, extended-stay hotel

Near TAMU

3 floors, 95 suites - elevator

Outdoor swimming pool open all year - exercise room

Kitchen in every suite

Free hot breakfast buffet

Free Internet in room

Free parking

Pet-friendly hotel - $100 per stay pet fee.

- Sep 2016 Most Recent HotelGuides Review

"Clean room with a fully functional kitchen - bed was comfortable - friendly staff granted me my wish of being as far away from other guests as possible.2007-12-01"

More >

TripAdvisor Traveler Rating:


Based on 79 reviews

Read Recent Reviews

Residence Inn by Marriott College Station


720 University Drive East, College Station, TX 77840




From $127
See Rates

Rated Very High Upscale, smoke-free, all-suite, extended-stay hotel

Near Texas A & M University

4 floors, 83 suites

Heated indoor swimming pool - exercise room

Kitchen in every suite

Free hot breakfast buffet

Free Internet in room

Free parking

Pet-friendly hotel - allows pets up to 30 pounds, 3 pets per room - $100 per stay pet fee.

- Sep 2016

TripAdvisor Traveler Rating:


Based on 181 reviews

Read Recent Reviews

Homewood Suites by Hilton College Station


950 East University Drive, College Station, TX 77845




From $135
See Rates

Rated Very High Upscale, all-suite, extended-stay hotel

Near Texas A & M University

4 floors, 83 suites

Outdoor swimming pool - exercise room

Kitchen in every suite

Free hot breakfast buffet

Free Internet in room

Free parking

Pet-friendly hotel - $100 per stay pet fee.

- Jan 2016 Most Recent HotelGuides Review

"Clean, spacious room - bed and pillows were comfortable - I'd stay again.2009-01-01"

TripAdvisor Traveler Rating:


Based on 441 reviews

Read Recent Reviews

Quality Suites College Station


3610 Highway 6 South, College Station, TX 77845




From $135
See Rates

Rated Average Midscale, smoke-free, all-suite hotel

Near College Station Medical Center

3 floors, 81 suites - elevator

Outdoor swimming pool open in summer - exercise room

Microwave and refrigerator in every suite

Free hot breakfast buffet

Free Internet in room

Free parking

Pet-friendly hotel - $75 per night pet fee for each pet.

- Sep 2016/b>

Most Recent HotelGuides Review

"Clean room with a comfortable bed - not enough towels provided.2011-05-01"

More >


TripAdvisor Traveler Rating:


Based on 72 reviews

Read Recent Reviews





Courtyard by Marriott Hotel College Station


3939 Highway 6 South, College Station, TX 77845




From $136
See Rates

Rated High Upper-midscale, smoke-free hotel

Near College Station Medical Center

3 floors, 125 rooms and suites - elevator

Free 24-hour shuttle to College Station Airport

Outdoor swimming pool open in summer - exercise room

Restaurant - lounge

Restaurant open for breakfast and dinner only

Free Internet in room

Free parking

Not pet-friendly - no pets allowed.

- Feb 2015 Most Recent HotelGuides Review

"Room was clean, but smelled a bit like mildew - friendly staff - good experience.2010-08-01"

More >

TripAdvisor Traveler Rating:


Based on 84 reviews

Read Recent Reviews

Aloft Hotel College Station


1150 University Drive East, College Station, TX 77840




From $139
See Rates

Rated High Upscale, smoke-free hotel near Texas A&M

4 floors, 105 rooms

Outdoor swimming pool - exercise room

Lounge

Free continental breakfast

Free Internet in room

Free parking

Pet-friendly hotel - allows dogs only up to 40 pounds - no pet fee.

- Nov 2015

TripAdvisor Traveler Rating:


Based on 66 reviews

Read Recent Reviews

Country Inn & Suites by Carlson College Station


1010 Southwest Parkway East, College Station, TX 77840




From $169
See Rates

Rated High Midscale, smoke-free hotel near Texas A & M University

4 floors, 64 rooms and suites

Outdoor swimming pool - exercise room

Microwave and refrigerator in every room

Free hot breakfast buffet

Free Internet in room

Free parking

Not pet-friendly - no pets allowed.

- Jan 2015 Most Recent HotelGuides Review

"Continental breakfast could've been better. Bring your own pillows to this hotel.2015-03-04"

More >

TripAdvisor Traveler Rating:


Based on 297 reviews

Read Recent Reviews

Comfort Suites University Drive College Station


907 East University Drive, College Station, TX 77840




From $169
See Rates

Rated Average Midscale, smoke-free, all-suite hotel

Near Texas A & M University

3 floors, 80 suites - elevator

Outdoor swimming pool open in summer - exercise room

Microwave and refrigerator in every suite

Free hot breakfast buffet

Free Internet in room

Free parking

Not pet-friendly - no pets allowed.

- Mar 2015 Most Recent HotelGuides Review

"Room was gorgeous and extremely comfortable - found a can of snuff in a drawer.2009-05-01"

More >

TripAdvisor Traveler Rating:


Based on 71 reviews

Read Recent Reviews

Hawthorn Suites by Wyndham College Station


1010 East University Drive, College Station, TX 77840




From $170
See Rates

Rated High Midscale, all-suite, extended-stay hotel near TAMU

3 floors, 81 studio to 2-bedroom suites - elevator

Outdoor swimming pool - exercise room

Kitchen in every suite

Free hot breakfast buffet

Free Internet in room

Free parking

Pet-friendly hotel - allows pets up to 50 pounds, 2 pets per room - $75 per stay fee for each pet.

- Feb 2017 Most Recent HotelGuides Review

"The hotel was clean, and the employees were friendly, helpful, and professional.2016-11-06"

More >

TripAdvisor Traveler Rating:


Based on 601 reviews

Read Recent Reviews

Howard Johnson Express Inn College Station


3702 State Highway 6 North, College Station, TX 77840




From $50
See Rates

Rated Very Low – Not Recommended Cheap motel near College Station Medical Center

2 floors, 88 rooms - no elevator

Outdoor swimming pool open in summer

Microwave and refrigerator in every room

Free continental breakfast

Free Internet in room

Free parking

Pet-friendly motel - $20 per night fee for each pet.

- Nov 2016 Most Recent HotelGuides Review

"Convenient location - entry door didn't close properly unless slammed shut - door to the courtyard wasn't locked; anyone could have entered our room before we arrived.2010-02-01"

More >

TripAdvisor Traveler Rating:


Based on 340 reviews

Read Recent Reviews

Super 8 Hotel College Station


301 South Texas Avenue, College Station, TX 77840




From $59
See Rates

Rated Low – Not Recommended Cheap hotel near Texas A & M University

3 floors, 89 rooms - elevator

No swimming pool

Free continental breakfast

Free Internet in room

Free parking - truck parking

Not pet-friendly - no pets allowed.

- Sep 2016 Most Recent HotelGuides Review

"The clock in the room wasn't set at the right time. Pieces of the textured ceiling above the shower were falling down. The bathtub drain was missing a screw and hanging loosely. Front desk area was messy. A poor hotel stay.2015-02-02"

More >

TripAdvisor Traveler Rating:


Based on 130 reviews

Read Recent Reviews

Econo Lodge College Station


104 South Texas Avenue, College Station, TX 77840




From $59
See Rates

Rated Very Low – Not Recommended Cheap motel near Texas A & M University

3 floors, 40 rooms - elevator

Outdoor swimming pool open in summer

Free continental breakfast

Free Internet in room

Free parking

Pet-friendly motel - allows pets up to 60 pounds, 2 pets per room - $20 per night fee for each pet.

- Aug 2015 Most Recent HotelGuides Review

"Not happy about being put in a handicap room - fire alarm went off, and no one knew if there was actually a fire - we were totally disappointed.2011-04-01"

More >

TripAdvisor Traveler Rating:


Based on 143 reviews

Read Recent Reviews

Days Inn College Station


2514 South Texas Avenue, College Station, TX 77840




From $94
See Rates

Rated Very Low – Not Recommended Cheap motel near Texas A & M University

2 floors, 98 rooms - no elevator

Outdoor swimming pool open in summer

Microwave and refrigerator in every room

Free continental breakfast

Free Internet in room

Free parking

Not pet-friendly - no pets allowed.

- Apr 2015 Most Recent HotelGuides Review

"Room smelled like smoke - AC didn't adequately cool the room - there were roaches inside the fridge - an awful place.2011-07-01"

More >

TripAdvisor Traveler Rating:


Based on 302 reviews

Read Recent Reviews

Sleep Inn & Suites College Station


1846 Graham Road, College Station, TX 77845




From $103
See Rates

Midscale, smoke-free hotel Near College Station Medical Center
72 rooms and suites
Outdoor swimming pool open in summer - exercise room
Free hot breakfast buffet
Free Internet in room
Free parking
Not pet-friendly - no pets allowed. - Dec 2016




TRYP by Wyndham Hotel College Station


1508 South Texas Avenue, College Station, TX 77840




From $149
See Rates

Midscale, smoke-free hotel 5 miles from Easterwood Airport
166 rooms
Outdoor swimming pool - 24-hour exercise room
Restaurant - lounge - room service
Microwave and refrigerator in every room
Free Internet in room
Free parking
Not pet-friendly - no pets allowed. - Feb 2017



Why Book Here?

Lowest price guarantee
Pay at hotel in most cases
If you don't like your hotel,
we'll refund your money.
Cash rewards + hotel points too



College Station Info
Pet-Friendly College Station Hotels
College Station Group Hotel Rates
Map of College Station TX Hotels
Hotels near
Nearby Attractions



Hotels near TAMU - Texas A&M University
0.6 mile west


Hotels near Kyle Field
1.1 miles SW


Hotels near College Station Airport - CLL
3.1 miles SW


Hotels near Texas A&M College of Medicine
4.5 miles west


Hotels near Bryan Federal Prison Camp
4.5 miles NW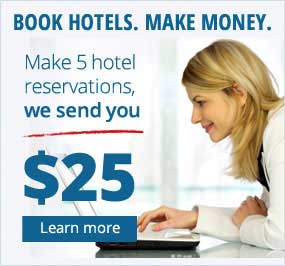 Hotel Tips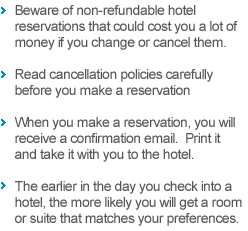 Hotels in
Nearby Cities



Bryan TX Hotels
4.5 miles NW


Navasota TX Hotels
21 miles SE


Caldwell TX Hotels
23 miles west


Hearne TX Hotels
24 miles NW


Franklin TX Hotels
30 miles north