Use this simple form to find hotels, motels, and other lodging near Nissan Stadium in Nashville.

Nissan Stadium, formerly LP Field, is the home of the Tennessee Titans National Football League team.
Map of Hotels near Nissan Stadium
Address: One Titans Way, Nashville, TN 37213
Zoom in (+) to see restaurants and other attractions near hotels.
Hotels closest to Nissan Stadium

Rates shown below are estimates. Click See Rates for actual current rates.

0.2 mile

21C Museum Hotel Downtown

221 2nd Avenue North, Nashville, TN 37201


0.2 mile from Nissan Stadium

From $349
See Rates







| | |
| --- | --- |
| Check In | 16 00 |
| Check Out | 11 00 |




Rated Very High

TripAdvisor Traveler Rating:


Based on 38 reviews

Read Recent Reviews

0.3 mile

Hotel Indigo Downtown

301 Union Street, Nashville, TN 37201


0.3 mile from Nissan Stadium

From $315
See Rates







| | |
| --- | --- |
| Check In | 15 00 |
| Check Out | 11 00 |




Rated High Upscale, smoke-free, full-service, downtown hotel

15 floors; 130 rooms and suites

No swimming pool

24-hour exercise room

Restaurant - lounge - room service

Free Internet in room

Valet parking only - $29 per night

Pet-friendly hotel - $75 per stay pet fee.

- Feb 2016 Most Recent HotelGuides Review

"A nice, clean, vintage hotel. The dining area was like eating in a bank lobby rather than an intimate space to eat and chat. The LED lighting was very noticeable. 2017-03-20"

More >

TripAdvisor Traveler Rating:


Based on 1192 reviews

Read Recent Reviews

0.3 mile

Courtyard Hotel Downtown

170 4th Avenue North, Nashville, TN 37219


0.3 mile from Nissan Stadium

From $314
See Rates







| | |
| --- | --- |
| Check In | 1600 |
| Check Out | 1100 |




Rated High Upper-midscale, smoke-free, downtown hotel

3 blocks from Nashville Convention Center

Near Broadway and Bridgestone Arena

12 floors, 192 rooms

No swimming pool

24-hour exercise room

Restaurant - lounge

Restaurant open for breakfast and dinner only

Free Internet in room

Valet parking only - $28 per night

Not pet-friendly - no pets allowed.

- Feb 2016 Most Recent HotelGuides Review

"Nice room with a comfortable bed. The hotel staff was helpful and extremely courteous. Choose a room on a higher floor; we were on the 2nd floor and could hear traffic and pedestrian noise. I'd definitely stay here again.2016-01-03"

More >

TripAdvisor Traveler Rating:


Based on 234 reviews

Read Recent Reviews

0.3 mile

DoubleTree Hotel

315 4th Avenue North, Nashville, TN 37219


0.3 mile from Nissan Stadium

From $218
See Rates







| | |
| --- | --- |
| Check In | 16 00 |
| Check Out | 11 00 |




Rated High Upscale, smoke-free, full-service, downtown hotel

9 floors, 337 rooms

Heated indoor swimming pool - 24-hour exercise room

2 restaurants - lounge - coffee shop

Free Internet in room

Parking costs $26 per night

Not pet-friendly - no pets allowed.

- Feb 2016 Most Recent HotelGuides Review

"The hotel room was comfortable, but I expected more extras for the price. No complimentary breakfast. Look around for alternatives.2017-01-11"

More >

TripAdvisor Traveler Rating:


Based on 2152 reviews

Read Recent Reviews

0.4 mile

Quality Inn Music City Center

303 Interstate Drive, Nashville, TN 37213


0.4 mile from Nissan Stadium

From $162
See Rates







| | |
| --- | --- |
| Check In | 15 00 |
| Check Out | 11 00 |




Rated Average Upper-midscale, smoke-free hotel next to Nissan Stadium

Across Cumberland River from downtown Nashville

4 floors, 120 rooms and suites

Heated indoor swimming pool - outdoor pool

Exercise room

Free continental breakfast

Free Internet in room

Free parking

Not pet-friendly - no pets allowed.

- May 2016 Most Recent HotelGuides Review

"Awesome location, and the shuttle every 30 minutes was handy. I loved this hotel. All the employees were nice and welcoming. A great choice.2016-06-30"

More >

TripAdvisor Traveler Rating:


Based on 171 reviews

Read Recent Reviews

0.5 mile

Hilton Hotel Downtown

121 4th Avenue South, Nashville, TN 37201


0.5 mile from Nissan Stadium

From $319
See Rates







| | |
| --- | --- |
| Check In | 16 00 |
| Check Out | 12 00 |




Rated Very High Upscale, smoke-free, full-service, all-suite hotel

Across street from Bridgestone Arena

2 blocks from Nashville Convention Center

12 floors, 330 suites - AAA 4 Diamonds

Heated indoor swimming pool - 24-hour exercise room

2 restaurants - lounge - room service

Internet access costs $10 per night

Parking costs $25 per night

Pet-friendly hotel - $50 per night pet fee.

- Feb 2016 Most Recent HotelGuides Review

"Seemed overpriced - we weren't able to sleep because of all the street noise - never again.2011-04-01"

More >

TripAdvisor Traveler Rating:


Based on 1080 reviews

Read Recent Reviews

0.5 mile

Hermitage Hotel

231 6th Avenue North, Nashville, TN 37219


0.5 mile from Nissan Stadium

From $399
See Rates







| | |
| --- | --- |
| Check In | 16 00 |
| Check Out | 11 00 |




Rated Very High Luxury, smoke-free, historic, boutique hotel

Near Nashville Convention Center

9 floors, 122 rooms and suites

AAA 5 Diamonds, Forbes 5 Stars

No swimming pool

24-hour fitness center

Restaurant - lounge - 24-hour room service

Business center - gift shop

Free Internet in room

Valet parking only - $30 per night

Pet-friendly hotel - $50 per night pet fee.

- Mar 2015 Most Recent HotelGuides Review

"The service was exceptional. We had a problem with the heater, and the hotel clerk immediately sent a service man to fix it. Our dog was treated like royalty. Stay here.2016-11-23"

More >

TripAdvisor Traveler Rating:


Based on 1563 reviews

Read Recent Reviews

0.6 mile

Sheraton Grand Hotel Downtown

623 Union Street, Nashville, TN 37219


0.6 mile from Nissan Stadium

From $277
See Rates







| | |
| --- | --- |
| Check In | 1500 |
| Check Out | 1100 |




Rated High Upscale, smoke-free, full-service hotel

Near Nashville Convention Center

28 floors, 476 rooms

Indoor swimming pool - exercise room

Restaurant - 24-hour lounge - coffee shop - room service

Parking costs $29 per night

Pet-friendly hotel - allows dogs only up to 75 pounds, 2 dogs per room - $125 per stay fee for each dog.

- Jan 2017

Note: This hotel charges a facility fee of $12 per night - includes Internet access and shuttle to local attractions.

Most Recent HotelGuides Review

"Good location - nice room - disappointed that the restaurant and bar at the top of the hotel weren't open.2010-12-01"

More >

TripAdvisor Traveler Rating:


Based on 1267 reviews

Read Recent Reviews

0.6 mile

Renaissance Nashville Hotel

611 Commerce Street, Nashville, TN 37203


0.6 mile from Nissan Stadium

From $237
See Rates







| | |
| --- | --- |
| Check In | 1600 |
| Check Out | 1200 |




Rated Very High Upscale, smoke-free, full-service, downtown hotel

Connected to Nashville Convention Center

Near Broadway and Bridgestone Arena

25 floors, 673 rooms and suites - AAA 4 Diamonds

Heated indoor swimming pool - exercise room

2 restaurants - lounge - 24-hour room service

Internet access costs $14 per night

Valet parking only - $39 per night

Not pet-friendly - no pets allowed.

- Jan 2017 Most Recent HotelGuides Review

"Convenient to Lower Broadway. Valet parking was expensive, but self parking would be horrible.2017-01-26"

More >

TripAdvisor Traveler Rating:


Based on 2769 reviews

Read Recent Reviews

0.6 mile

Homewood Suites Downtown

706 Church Street, Nashville, TN 37203


0.6 mile from Nissan Stadium

From $237
See Rates







| | |
| --- | --- |
| Check In | 15 00 |
| Check Out | 12 00 |




Rated High Upscale, all-suite, extended-stay hotel near Broadway

3 blocks from Nashville Convention Center

6 floors, 113 suites

No swimming pool

24-hour exercise room

Kitchen in every suite

Free hot breakfast buffet

Free Internet in room

Parking costs $28 per night

Pet-friendly hotel - allows pets up to 60 pounds, 2 pets per room - $75 per stay pet fee.

- Jan 2016 Most Recent HotelGuides Review

"The location was great for my needs, but other than that, this is an average hotel with high rates. I liked having a kitchen in my suite, but had to ask twice for housekeeping service. The front desk clerks helped me resolve a traveling emergency, but weren't very knowledgeable about the area.2016-05-10"

More >

TripAdvisor Traveler Rating:


Based on 1235 reviews

Read Recent Reviews

0.7 mile

Hilton Garden Inn Downtown

305 Korean Veterans Blvd, Nashville, TN 37201


0.7 mile from Nissan Stadium

From $364
See Rates







| | |
| --- | --- |
| Check In | 16 00 |
| Check Out | 12 00 |




Rated High Upper-midscale, smoke-free, full-service, downtown hotel

Near Nashville Convention Center and Bridgestone Arena

10 floors, 214 rooms and suites

Heated outdoor swimming pool - 24-hour exercise room

2 restaurants - lounge - room service

Microwave and refrigerator in every room

Free Internet in room

Valet parking - $30 per night

Not pet-friendly - no pets allowed.

- Aug 2016 Most Recent HotelGuides Review

"The rates were too high for the quality of the accommodations. Parking cost $30 per night.2017-02-23"

More >

TripAdvisor Traveler Rating:


Based on 592 reviews

Read Recent Reviews

0.7 mile

Omni Hotel Airport

250 5th Avenue South, Nashville, TN 37201


0.7 mile from Nissan Stadium

From $399
See Rates







| | |
| --- | --- |
| Check In | 1600 |
| Check Out | 1100 |




Rated Very High Upscale, smoke-free, full-service, downtown hotel

Across street from Music City Center

21 floors, 800 rooms and suites

Heated outdoor swimming pool - exercise room

2 restaurants - lounge - 24-hour room service

Internet access costs $10 per night for each device

Parking costs $22 per night

Pet-friendly hotel - $100 per stay pet fee.

- Mar 2016

TripAdvisor Traveler Rating:


Based on 5422 reviews

Read Recent Reviews

0.7 mile

Knights Inn

99 Spring Street, Nashville, TN 37207


0.7 mile from Nissan Stadium

From $200
See Rates







| | |
| --- | --- |
| Check In | 1530 |
| Check Out | 1100 |




Rated Low – Not Recommended Cheap motel 1 mile from Nissan Stadium

Across Cumberland River from downtown Nashville

3 floors, 147 rooms - elevator

Outdoor swimming pool open in summer

Microwave and refrigerator in every room

Free continental breakfast

Free Internet in room

Free parking

Not pet-friendly - no pets allowed.

- Feb 2016 Most Recent HotelGuides Review

"You get what you pay for at this motel. Pay more and stay somewhere else.2016-02-27"

More >

TripAdvisor Traveler Rating:


Based on 752 reviews

Read Recent Reviews

0.7 mile

Hyatt Place Hotel Downtown

301 3rd Avenue South, Nashville, TN 37201


0.7 mile from Nissan Stadium

From $299
See Rates







| | |
| --- | --- |
| Check In | 15 00 |
| Check Out | 12 00 |




Rated Very High Upper-midscale, smoke-free, downtown hotel

11 floors, 255 rooms

Heated indoor swimming pool - 24-hour exercise room

24-hour self-serve restaurant - lounge

Free hot breakfast buffet

Free Internet in room

Parking costs $29 per night

Pet-friendly hotel - $175 pet fee if staying 7 nights or more - $75 pet fee if staying fewer than 7 nights.

- Feb 2016 Most Recent HotelGuides Review

"Great location. The hotel and service were excellent.2016-06-01"

TripAdvisor Traveler Rating:


Based on 1569 reviews

Read Recent Reviews

0.8 mile

Holiday Inn Express Downtown

920 Broadway, Nashville, TN 37203


0.8 mile from Nissan Stadium

From $325
See Rates







| | |
| --- | --- |
| Check In | 15 00 |
| Check Out | 11 00 |




Rated High Midscale, smoke-free, downtown hotel

Near Music City Center

7 floors, 287 rooms

Outdoor swimming pool - 24-hour exercise room

Microwave and refrigerator in every room

Free hot breakfast buffet

Free Internet in room

Parking costs $25 per night

Not pet-friendly - no pets allowed.

- Feb 2016 Most Recent HotelGuides Review

"Convenient to downtown. The hotel was clean, and the employees were friendly. Great breakfast and afternoon food.2016-11-15"

More >

TripAdvisor Traveler Rating:


Based on 762 reviews

Read Recent Reviews

0.8 mile

Westin Hotel

807 Clark Place, Nashville, TN 37203


0.8 mile from Nissan Stadium

From $290
See Rates







| | |
| --- | --- |
| Check In | 1500 |
| Check Out | 1200 |




Rated High Luxury, smoke-free, full-service, downtown hotel

Near Bridgestone Arena

27 floors, 453 rooms and suites

Indoor lap swimming pool - exercise room

3 restaurants - lounge - room service

Internet access costs $12 per night

Valet parking only - $38 per night

Pet-friendly hotel - allows dogs only up to 40 pounds, 2 pets per room - no pet fee.

- Oct 2016 Most Recent HotelGuides Review

"Great location. The hotel was fairly new. The room and gym had nice amenities. Kind, helpful staff. No on-site shop to buy snacks or water.2017-05-09"

TripAdvisor Traveler Rating:


Based on 582 reviews

Read Recent Reviews

1.1 miles

Thompson Hotel

401 11th Avenue South, Nashville, TN 37203


1.1 miles from Nissan Stadium

From $306
See Rates







| | |
| --- | --- |
| Check In | 16 00 |
| Check Out | 11 00 |




Rated High Luxury, smoke-free, full-service, downtown hotel

Near Bridgestone Arena

12 floors, 224 rooms

No swimming pool

24-hour exercise room

Restaurant - lounge - coffee shop

Free Internet in room

Valet parking only - $35 per night

Pet-friendly hotel - allows pets up to 40 pounds, 2 pets per room - no pet fee.

- Oct 2016 Most Recent HotelGuides Review

"Be prepared to pay extra for everything at this boutique hotel.2017-03-06"

TripAdvisor Traveler Rating:


Based on 689 reviews

Read Recent Reviews

1.2 miles

Fairfield Inn & Suites Downtown

901 Division Street, Nashville, TN 37203


1.2 miles from Nissan Stadium

From $144
See Rates







| | |
| --- | --- |
| Check In | 1500 |
| Check Out | 1100 |




Rated Very High Midscale, smoke-free, downtown hotel

9 miles from Nashville Airport

8 floors; 95 rooms, 31 suites

No swimming pool

Exercise room

Free continental breakfast

Free Internet in room

Valet parking only - $25 per night

Not pet-friendly - no pets allowed.

- Jan 2017 Most Recent HotelGuides Review

"Great hotel staff. They were all pleasant and helpful with directions.2015-05-11"

TripAdvisor Traveler Rating:


Based on 374 reviews

Read Recent Reviews

1.2 miles

Comfort Inn Demonbreun St

1501 Demonbreun Street, Nashville, TN 37203


1.2 miles from Nissan Stadium

From $180
See Rates







| | |
| --- | --- |
| Check In | 15 00 |
| Check Out | 12 00 |




Rated Average Midscale, smoke-free motel near Vanderbilt University

Also near Music Row - convenient to downtown Nashville

3 floors, 145 rooms and suites - elevator

Outdoor swimming pool open in summer - exercise room

Microwave and refrigerator in every room

Free hot breakfast buffet

Free Internet in room

Free parking

Pet-friendly motel - $10 per night fee for each pet.

- Dec 2014 Most Recent HotelGuides Review

"The motel did seem to be clean, but the room and bathroom were small and the sink was low. The bathroom doorknob was loose.2017-04-07"

More >

TripAdvisor Traveler Rating:


Based on 882 reviews

Read Recent Reviews

1.3 miles

Best Western Plus Music Row Hotel

1407 Division Street, Nashville, TN 37203


1.3 miles from Nissan Stadium

From $162
See Rates







| | |
| --- | --- |
| Check In | 1500 |
| Check Out | 1200 |




Rated Average Upper-midscale hotel near Vanderbilt University

Also near Music Row

5 floors, 102 rooms

Outdoor swimming pool - 24-hour fitness center

24-hour business center

Microwave and refrigerator in every room

Free hot breakfast buffet

Free Internet in room

Free parking

Not pet-friendly - no pets allowed.

- Apr 2015 Most Recent HotelGuides Review

"Average hotel with cordial employees. OK for an overnight stay.2016-09-14"

More >

TripAdvisor Traveler Rating:


Based on 1391 reviews

Read Recent Reviews

1.5 miles

Hilton Garden Inn Nashville Vanderbilt

1715 Broadway Avenue, Nashville, TN 37203


1.5 miles from Nissan Stadium

From $256
See Rates







| | |
| --- | --- |
| Check In | 16 00 |
| Check Out | 12 00 |




Rated Very High Upper-midscale, smoke-free, full-service hotel

Near Vanderbilt University and Music Row

9 floors, 194 rooms

Free shuttle to attractions within 2-mile radius

Heated indoor swimming pool - exercise room

Restaurant - lounge - room service

Microwave and refrigerator in every room

Free Internet in room

Parking costs $25 per night

Not pet-friendly - no pets allowed.

- Oct 2015 Most Recent HotelGuides Review

"Close to great music and shops on lower Broadway. Great hotel. Large room with the most comfortable bed we slept on this trip. The staff was extremely helpful in planning our itinerary. There was a free shuttle bus that ran every 15-20 minutes.2016-06-19"

More >

TripAdvisor Traveler Rating:


Based on 1524 reviews

Read Recent Reviews

1.5 miles

Aloft Hotel West End

1719 West End Avenue, Nashville, TN 37203


1.5 miles from Nissan Stadium

From $159
See Rates







| | |
| --- | --- |
| Check In | 1500 |
| Check Out | 1100 |




Rated Average Upscale, smoke-free hotel

Near Vanderbilt University and Music Row

11 floors, 139 rooms

No swimming pool

Exercise room

Lounge

Free Internet in room

Parking costs $30 per night

Pet-friendly hotel - allows pets up to 40 pounds - no pet fee.

- Jan 2017 Most Recent HotelGuides Review

"Good location - spacious room with contemporary decor - AC didn't work well - heard lots of party noise - great shower.2009-12-01"

More >

TripAdvisor Traveler Rating:


Based on 474 reviews

Read Recent Reviews

1.6 miles

Home2 Suites Vanderbilt

1800 Division Street, Nashville, TN 37203


1.6 miles from Nissan Stadium

From $180
See Rates







| | |
| --- | --- |
| Check In | 16 00 |
| Check Out | 12 00 |




Rated Very High Midscale, all-suite hotel near Vanderbilt University

7 floors, 119 suites

Heated indoor swimming pool - 24-hour exercise room

Kitchen in every suite

Free continental breakfast

Free Internet in room

Parking costs $27 per night

Pet-friendly hotel - $75 per stay pet fee.

- Feb 2016 Most Recent HotelGuides Review

"My stay was wonderful. Close enough to walk downtown, and there was also a shuttle. The hotel was clean and had friendly personnel. I'd definitely stay here again.2016-10-18"

TripAdvisor Traveler Rating:


Based on 1312 reviews

Read Recent Reviews

1.6 miles

Hutton Hotel

1808 West End Avenue, Nashville, TN 37203


1.6 miles from Nissan Stadium

From $499
See Rates







| | |
| --- | --- |
| Check In | 16 00 |
| Check Out | 12 00 |




Rated Very High Luxury, smoke-free, full-service hotel

Near Vanderbilt University and Music Row

16 floors, 247 rooms and suites

Free shuttle to attractions within 3-mile radius

No swimming pool

24-hour exercise room

Restaurant - lounge - 24-hour room service

Full-service spa

Free Internet in room

Parking costs $24 per night

Pet-friendly hotel - $50 per stay pet fee up to 7 nights.

- Feb 2016 Most Recent HotelGuides Review

"Luxury hotel - room was clean and spacious - had a flat-screen TV and double sinks - great food - I rate this one a 10.2010-06-01"

More >

TripAdvisor Traveler Rating:


Based on 1878 reviews

Read Recent Reviews

1.6 miles

SpringHill Suites

1800 West End Avenue, Nashville, TN 32703


1.6 miles from Nissan Stadium

From $186
See Rates







| | |
| --- | --- |
| Check In | 1500 |
| Check Out | 1200 |




Rated Very High Midscale, smoke-free, all-suite hotel

Near Vanderbilt University

9 floors, 100 studio suites

Indoor swimming pool - exercise room

Microwave and refrigerator in every studio

Free hot breakfast buffet

Free Internet in room

Parking costs $20 per night

Not pet-friendly - no pets allowed.

- Dec 2014 Most Recent HotelGuides Review

"Great hotel and worth every dime. The room was spectacular, and the employees were really professional. I truly enjoyed my stay.2016-12-20"

More >

TripAdvisor Traveler Rating:


Based on 153 reviews

Read Recent Reviews

1.6 miles

Residence Inn Vanderbilt

1801 Hayes Street, Nashville, TN 37203


1.6 miles from Nissan Stadium

From $221
See Rates







| | |
| --- | --- |
| Check In | 1600 |
| Check Out | 1200 |




Rated Very High Upscale, smoke-free, all-suite, extended-stay hotel

Near Vanderbilt University

9 floors, 145 suites

Indoor swimming pool - exercise room

Kitchen in every suite

Free hot breakfast buffet

Free Internet in room

Parking costs $20 per night

Pet-friendly hotel - $100 per stay pet fee.

- Dec 2014

TripAdvisor Traveler Rating:


Based on 200 reviews

Read Recent Reviews

1.6 miles

Embassy Suites Westend

1811 Broadway, Nashville, TN 37203


1.6 miles from Nissan Stadium

From $266
See Rates







| | |
| --- | --- |
| Check In | 16 00 |
| Check Out | 11 00 |




Rated High Upscale, all-suite hotel near Vanderbilt University

Also near Music Row and Belmont University

11 floors, 208 suites

Free shuttle to attractions within 2-mile radius

No swimming pool

24-hour exercise room

Restaurant - lounge - room service

Restaurant open for lunch and dinner only

Microwave and refrigerator in every suite

Free hot breakfast buffet

Free Internet in room

Parking costs $20 per night

Not pet-friendly - no pets allowed.

- Sep 2015 Most Recent HotelGuides Review

"The hotel room was spotless, and the staff was great. The valet and shuttle driver were friendly, prompt, and professional. Enjoyed the cocktails and breakfast, and the little bar and eatery was lovely. We had a blast.2016-11-12"

More >

TripAdvisor Traveler Rating:


Based on 1187 reviews

Read Recent Reviews

1.7 miles

Courtyard Hotel Vanderbilt West End

1901 West End Avenue, Nashville, TN 37203


1.7 miles from Nissan Stadium

From $304
See Rates







| | |
| --- | --- |
| Check In | 1600 |
| Check Out | 1200 |




Rated Average Upper-midscale, smoke-free hotel

Near Vanderbilt University

8 floors, 223 rooms

Outdoor swimming pool open in summer

Exercise room

Lounge

Free Internet in room

Parking costs $26 per night

Not pet-friendly - no pets allowed.

- May 2015 Most Recent HotelGuides Review

"The first key cards didn't work, so we couldn't get into the parking garage or the hotel. The hallways were freezing. The restaurant was expensive, so we didn't eat there. Self-parking and valet both cost $26. I won't be staying again.2015-05-22"

More >

TripAdvisor Traveler Rating:


Based on 502 reviews

Read Recent Reviews

1.7 miles

Hayes Street Hotel West End

1909 Hayes Street, Nashville, TN 37203


1.7 miles from Nissan Stadium

From $243
See Rates







| | |
| --- | --- |
| Check In | 15 00 |
| Check Out | 12 00 |




Rated Average Upscale, smoke-free hotel near Vanderbilt University

Also near Music Row

7 floors, 108 rooms and suites

No swimming pool

Restaurant - lounge

Restaurant open for dinner only

Free continental breakfast

Free Internet in room

Valet parking only - $30 per night

Pet-friendly hotel - pets allowed only in 3rd floor rooms - no pet fee.

- May 2017 Most Recent HotelGuides Review

"Awful hotel, and absolutely not worth the price. We had to pay an extra $10 per night for the 2nd person in the room. Poor housekeeping. The Internet connection was too slow. The hallway carpet was stained. Minimal workout equipment. The continental breakfast had cheap, unhealthy selections. Never again.2015-07-28"

More >

TripAdvisor Traveler Rating:


Based on 14 reviews

Read Recent Reviews

1.7 miles

Hampton Inn Vanderbilt West End

1919 West End Avenue, Nashville, TN 37203


1.7 miles from Nissan Stadium

From $213
See Rates







| | |
| --- | --- |
| Check In | 15 00 |
| Check Out | 12 00 |




Rated Very High Midscale, smoke-free hotel near Vanderbilt University

Also near Music Row

6 floors, 171 rooms

Outdoor swimming pool - exercise room

Microwave and refrigerator in every room

Free hot breakfast buffet

Free Internet in room

Free parking - truck parking

Not pet-friendly - no pets allowed.

- Feb 2016 Most Recent HotelGuides Review

"Room was clean and comfortable - staff was terrific; they were able to answer any question we had - continental breakfast was wonderful.2010-12-01"

More >

TripAdvisor Traveler Rating:


Based on 1149 reviews

Read Recent Reviews
Why Book Here?

Lowest price guarantee
Pay at hotel in most cases
If you don't like your hotel,
we'll refund your money.
Cash rewards + hotel points too



Nashville Info
Tennessee Titans
Nissan Stadium
Nashville Hotels and Reviews
Nashville Group Hotel Rates
Map of Hotels near Nissan Stadium
Hotels near
Nearby Attractions



Hotels near Nissan Stadium
0.2 mile SE


Hotels near CMA Festival
0.2 mile SE


Hotels near Nashville Municipal Auditorium
0.4 mile west


Hotels near Tennessee Performing Arts Center
0.4 mile SW


Hotels near Ryman Auditorium
0.5 mile SW


Hotels near Schermerhorn Symphony Center
0.5 mile south


Hotels near Nashville Convention Center
0.5 mile SW


Hotels near Bridgestone Arena
0.5 mile SW


Hotels near War Memorial Auditorium
0.6 mile west


Hotels near Country Music Hall of Fame Museum
0.6 mile south


Hotels near Church Street
0.8 mile SW


Hotels near Music City Center
0.9 mile south


Hotels near Cannery Row
1.1 miles south


Hotels near Broadway Street Nashville
1.1 miles SW


Hotels near Fisk University
1.7 miles west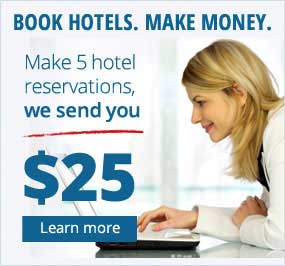 Hotel Tips