Hotels near Millersville, Tennessee
---
Looking for a place to stay in Millersville, Tennessee? Then use this accommodations guide to learn about hotels, motels, and other lodging in or near Millersville.
Millersville Group Hotel Rates – 10 or more rooms
Best value hotels are listed first. These are good hotels that cost less than other good hotels. Based on guest reviews and nightly room rates.
Hotels near Millersville TN

Hotels closest to Millersville TN are listed first. Distances shown are as the crow flies.

M Star Hotel Goodlettsville


355 East Cedar Street, Goodlettsville, TN 37072

4 miles



From $56
See Rates




Rated Very Low – Not Recommended Cheap motel near Northcreek Commons and RiverGate Mall

Single-story

Map

of hotel and Millersville TN

Hotel does not allow pets

Free Internet in room

More

Best Western Fairwinds Inn Goodlettsville


100 Northcreek Blvd, Goodlettsville, TN 37072

4 miles



From $63
See Rates




Rated Average Midscale hotel near River Gate Mall

3 floors, 103 rooms - elevator

Map

of hotel and Millersville TN

Pet-friendly hotel

Free hot breakfast - Free Internet in room

More Most Recent Guest Review

"The carpet was so dirty it made our feel black. Breakfast was OK. Construction next door started at 6:30 AM and woke us up."

Red Roof Inn Nashville North Goodlettsville


110 Northgate Drive, I-65 North, Exit 97, Goodlettsville, TN 37072

4 miles



From $63
See Rates




Rated Low – Not Recommended Cheap motel near RiverGate Mall

Next to Cracker Barrel Restaurant

Map

of hotel and Millersville TN

Pet-friendly hotel

Free Internet in room

More Most Recent Guest Review

"Run-down motel, and I felt dirty just being there.When I opened the door to my room, the smell almost knocked me down. There was stinky carpet cleaner on the rug that hadn't been vacuumed. When I called the front desk, I was told it would be taken care of the next day, or I could vacuum it myself. I cleaned the room myself. I was extremely disappointed."

La Quinta Inn & Suites Goodlettsville


120 South Cartwright Court, Goodlettsville, TN 37072

4 miles



From $125
See Rates




Rated Average Midscale, smoke-free hotel near RiverGate Mall

3 floors, 120 rooms and suites - elevator

Map

of hotel and Millersville TN

Smoke-free hotel - pet friendly

Free continental breakfast - Free Internet in room

More Most Recent Guest Review

"Excellent experience. I had a pleasant stay and recommend this hotel."

Hampton Inn Goodlettsville


202 Northgate Circle, Goodlettsville, TN 37072

4 miles



From $105
See Rates




Rated Average Midscale hotel near RiverGate Mall

3 floors, 61 rooms - elevator

Map

of hotel and Millersville TN

Hotel does not allow pets

Free hot breakfast - Free Internet in room

More

Courtyard by Marriott Hotel Goodlettsville


865 Conference Drive, Goodlettsville, TN 37072

4 miles



From $144
See Rates




Rated High Upper-midscale, smoke-free hotel near RiverGate Mall

4 floors, 120 rooms and suites

Map

of hotel and Millersville TN

Smoke-free hotel - does not allow pets

Free Internet in room

More

Days Inn Goodlettsville


909 Conference Drive, Goodlettsville, TN 37072

4 miles



From $51
See Rates




Rated Very Low – Not Recommended Cheap motel near RiverGate Mall

2 floors, 66 rooms and suites - no elevator

Map

of hotel and Millersville TN

Pet-friendly hotel

Free continental breakfast - Free Internet in room

More Most Recent Guest Review

"The room was comfortable, clean, and perfectly serviceable for an overnight stay. The employees were efficient and courteous. It's not a typical Days Inn, so keep that in mind; looked like the motel had been a lower-grade property in the past."

Quality Inn Goodlettsville


925 Conference Drive, Goodlettsville, TN 37072

4 miles



From $70
See Rates




Rated Low – Not Recommended Cheap motel near RiverGate Mall

2 floors, 58 rooms - no elevator

Map

of hotel and Millersville TN

Pet-friendly hotel

Free hot breakfast - Free Internet in room

More Most Recent Guest Review

"Right off the highway and easy to find. Motel was clean, and the employees were nice and polite. Well worth a stay."

Comfort Suites Goodlettsville


621 Rivergate Parkway, Goodlettsville, TN 37072

5 miles



From $200
See Rates




Rated Average Midscale, smoke-free, all-suite hotel near RiverGate Mall

3 floors, 80 suites - elevator

Map

of hotel and Millersville TN

Smoke-free hotel - does not allow pets

Free hot breakfast - Free Internet in room

More

Country Inn & Suites by Carlson Goodlettsville


641 Wade Circle, Goodlettsville, TN 37072

5 miles



From $83
See Rates




Rated High Midscale, smoke-free hotel near RiverGate Mall

3 floors, 65 rooms and suites - elevator

Map

of hotel and Millersville TN

Smoke-free hotel - does not allow pets

Free hot breakfast - Free Internet in room

More Most Recent Guest Review

"The hotel was well-kept throughout. Clean, quiet room. Friendly staff, including the breakfast attendants. If you're particular about where you stay, I'm sure this hotel will be acceptable to you."

Rodeway Inn Goodlettsville


650 Wade Circle, I-65, Exit 96 East, Goodlettsville, TN 37072

5 miles



From $50
See Rates




Rated Low – Not Recommended Cheap motel near RiverGate Mall

Single-story, 35 rooms

Map

of hotel and Millersville TN

Hotel does not allow pets

Free continental breakfast - Free Internet in room

More Most Recent Guest Review

"A bit hard to find, but worth it. The room was clean, updated, and comfortable, and the Internet connection was faster than the one I have at home. I recommend this motel."

Americas Best Value Inn Goodlettsville


622 Rivergate Parkway, Goodlettsville, TN 37072

5 miles



From $50
See Rates




Rated Very Low – Not Recommended Cheap motel near RiverGate Mall

2 floors, 101 rooms - no elevator

Map

of hotel and Millersville TN

Pet-friendly hotel

Free continental breakfast - Free Internet in room

More

Magnuson Hotel North Goodlettsville


809 Wren Road, Goodlettsville, TN 37072

5 miles



From $90
See Rates




Rated Very Low – Not Recommended Cheap, smoke-free hotel near RiverGate Mall

3 floors, 47 rooms and suites - no elevator

Map

of hotel and Millersville TN

Smoke-free hotel - does not allow pets

Free continental breakfast - Free Internet in room

More

Best Western Plus White House Inn & Suites


404 Hester Drive, White House, TN 37188

7 miles



From $83
See Rates




Rated Very High Upper-midscale, smoke-free hotel near I-65, Exit 108

3 floors, 71 rooms - elevator

Map

of hotel and Millersville TN

Smoke-free hotel - does not allow pets

Free hot breakfast - Free Internet in room

More

Days Inn Whitehouse


1009 TN 76 West, White House, TN 37188

7 miles



From $59
See Rates




Rated Very Low – Not Recommended Cheap motel near I-65, Exit 108

2 floors, 117 rooms - no elevator

Map

of hotel and Millersville TN

Hotel does not allow pets

Free continental breakfast - Free Internet in room

More Most Recent Guest Review

"Affordable and worth a stay. Just 30 minutes from downtown Nashville. The room was quiet and relatively clean. I enjoyed staying at this motel."

Quality Inn White House


354 Hester Drive, White House, TN 37188

7 miles



From $100
See Rates




Rated High Cheap, interstate motel near I-65, Exit 108

25 miles north of downtown Nashville

Map

of hotel and Millersville TN

Hotel does not allow pets

Free continental breakfast - Free Internet in room

More

Hyatt Place Hotel Hendersonville


330 East Main Street, Hendersonville, TN 37075

8 miles



From $170
See Rates




Rated Very High Upper-midscale, smoke-free, full service hotel

Near Drakes Creek Ball Park & Recreation

Map

of hotel and Millersville TN

Smoke-free hotel - pet friendly

Free hot breakfast - Free Internet in room

More

Holiday Inn Express White House


206 Knight Circle, I-65, Exit 108, White House, TN 37188

8 miles



From $128
See Rates




Rated High Midscale, smoke-free hotel 20 miles north of Nashville

3 floors, 70 rooms and suites - elevator

Map

of hotel and Millersville TN

Smoke-free hotel - pet friendly

Free hot breakfast - Free Internet in room

More

Super 8 Hotel Whites Creek


7551 Old Hickory Blvd, Whites Creek, TN 37189

8 miles



From $59
See Rates




Rated Low – Not Recommended Cheap motel 9 miles north of Nashville

2 floors, 83 rooms - no elevator

Map

of hotel and Millersville TN

Pet-friendly hotel

Free continental breakfast - Free Internet in room

More

Holiday Inn Express Hendersonville


615 East Main Street, Hendersonville, TN 37075

9 miles



From $134
See Rates




Rated Very High Midscale, smoke-free hotel 20 miles northeast of Nashville

4 floors, 93 rooms - AAA 3 Diamonds

Map

of hotel and Millersville TN

Smoke-free hotel - does not allow pets

Free hot breakfast - Free Internet in room

More
Hotels near
Nearby Attractions



Gaylord Opryland Convention Center
12 miles south


Grand Ole Opry
12 miles south


Opry Mills
12 miles south


Nissan Stadium
15 miles south


Nissan Stadium
15 miles south


Nashville Municipal Auditorium
15 miles south


Tennessee Performing Arts Center
15 miles south


Fisk University
15 miles south


Ryman Auditorium
15 miles south


Nashville Convention Center
16 miles south


Schermerhorn Symphony Center
16 miles south


Bridgestone Arena
16 miles south


Meharry Medical College
16 miles south


Country Music Hall of Fame Museum
16 miles south


Nashville Shores Water Park
16 miles SE


Tennessee State University
16 miles SW


Trevecca Nazarene University
16 miles south


Vanderbilt Law School
17 miles south


Vanderbilt University School of Medicine
17 miles south


Vanderbilt University
17 miles south


Hotel Tips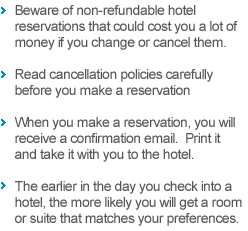 Hotels near
Nearby Cities



Goodlettsville TN Hotels
4 miles south


Greenbrier TN Hotels
7 miles NW


White House TN Hotels
7 miles north


Hendersonville TN Hotels
7 miles SE


Madison TN Hotels
8 miles south


Joelton TN Hotels
10 miles SW


Whites Creek TN Hotels
10 miles SW


Green Hill TN Hotels
13 miles SE


Hermitage TN Hotels
13 miles SE


Springfield TN Hotels
14 miles NW


HotelGuides.com