Lookout Mountain Hotels – Chattanooga, Tennessee
---
Welcome to our guide to Lookout Mountain hotels ... where you'll find honest, concise hotel reviews, all discounts, a lowest rate guarantee, and no booking fees.
Lookout Mountain is southwest of downtown Chattanooga, Tennessee.
Lookout Mountain Hotels
Ruby Falls, Chickamauga and Chattanooga National Military Park, Incline Railway, Battles for Chattanooga Museum
Best value hotels are listed first. These are good hotels that cost less than other good hotels. Based on guest reviews and nightly room rates.
La Quinta Inn State Lookout Mountain Chattanooga

$$$

311 Browns Ferry Road, Chattanooga, TN 37409




More Photos




| | |
| --- | --- |
| Check In | 15 00 |
| Check Out | 12 00 |




Rated Very High Midscale, smoke-free hotel near Lookout Mountain

4 floors, 53 rooms

Outdoor swimming pool open in summer - exercise room

Microwave and refrigerator in every room

Free continental breakfast

Free Internet in room

Free parking

Pet-friendly hotel - no pet fee.

- Feb 2015

Hampton Inn West Lookout Mountain Chattanooga

$$$

74 Starview Lane, Chattanooga, TN 37419




More Photos




| | |
| --- | --- |
| Check In | 15 00 |
| Check Out | 12 00 |




Rated Very High Midscale, smoke-free hotel near Lookout Mountain

4 floors, 94 rooms

Heated indoor swimming pool - outdoor pool

Exercise room

Free hot breakfast buffet

Free Internet in room

Free parking

Not pet-friendly - no pets allowed.

- Jan 2014

Fairfield Inn & Suites by Marriott Southwest Chattanooga

$$$

40 Star View Lane, Chattanooga, TN 37419




More Photos




| | |
| --- | --- |
| Check In | 1500 |
| Check Out | 1200 |




Rated Very High Midscale, smoke-free hotel

Near Lookout Mountain and Ruby Falls

4 floors, 90 rooms and suites

Heated indoor swimming pool - exercise room

Microwave and refrigerator in every room

Free hot breakfast buffet

Free Internet in room

Free parking

Not pet-friendly - no pets allowed.

- Jan 2014 Most Recent Guest Review

"Not much of a view - check-in staff was nice - I was satisfied.2010-11-01"

More

Best Western Royal Inn Chattanooga

$$

3644 Cummings Highway, Chattanooga, TN 37419




More Photos




| | |
| --- | --- |
| Check In | 1400 |
| Check Out | 1100 |




Rated High Midscale motel near Lookout Mountain and Ruby Falls

3 floors, 54 rooms - no elevator

AAA 2 Diamonds

Outdoor swimming pool open in summer

Exercise room

Microwave and refrigerator in every room

Free hot breakfast buffet

Free Internet in room

Free parking

Pet-friendly hotel - allows dogs only, 2 dogs per room - $10 per night fee for each dog.

- Jan 2014 Most Recent Guest Review

"Nice hotel for the price.2011-08-01"

More

Clarion Inn Chattanooga

$$

3641 Cummings Highway, Chattanooga, TN 37419




More Photos




| | |
| --- | --- |
| Check In | 15 00 |
| Check Out | 11 00 |




Rated High Upper-midscale hotel near Lookout Mountain

Also near Ruby Falls

2 floors, 91 rooms and suites - elevator

Outdoor swimming pool open in summer

Exercise room

Free hot breakfast buffet

Free Internet in room

Free parking

Not pet-friendly - no pets allowed.

- Jan 2014 Most Recent Guest Review

"Nice room. Friendly, helpful staff. Our experience was very good. Stay at this hotel.2015-05-06"

More

Holiday Inn Express Hotel & Suites Chattanooga

$$

3710 Modern Industries Parkway, Chattanooga, TN 37419




More Photos




| | |
| --- | --- |
| Check In | 15 00 |
| Check Out | 11 00 |




Rated High Midscale, smoke-free hotel

Near Lookout Mountain and Ruby Falls

7 miles northwest of Lookout Mountain Incline Railway

5 floors, 92 rooms and suites

Heated indoor swimming pool - exercise room

Free hot breakfast buffet

Free Internet in room

Free parking

Not pet-friendly - no pets allowed.

- Jan 2014 Most Recent Guest Review

"Fairly clean - room wasn't ready at check-in time, and front desk clerk seemed uncomfortable telling us about the delay - staff was friendly and accommodating.2010-07-01"

More

Country Inn & Suites by Carlson Chattanooga

$$$

3725 Modern Industries Blvd, Chattanooga, TN 37419




More Photos




| | |
| --- | --- |
| Check In | 15 00 |
| Check Out | 12 00 |




Rated High Midscale hotel near Lookout Mountain and Ruby Falls

7 miles northwest of Lookout Mountain Incline Railway

3 floors, 75 rooms and suites - elevator

Heated indoor swimming pool - exercise room

Microwave and refrigerator in every room

Free hot breakfast buffet

Free Internet in room

Free parking

Pet-friendly hotel - allows up to 2 pets per room - $25 per stay fee for each pet.

- Jan 2014 Most Recent Guest Review

"Convenient to Lookout Mountain and area attractions - everything was top-notch.2009-06-01"

More

Days Inn Lookout Mountain West Chattanooga

$

3801 Cummings Highway, Chattanooga, TN 37419




More Photos




| | |
| --- | --- |
| Check In | 1400 |
| Check Out | 1100 |




Rated Average Cheap, smoke-free, downtown Chattanooga motel

Near Lookout Mountain and Ruby Falls

3 floors, 82 rooms - no elevator

Heated indoor swimming pool

Microwave and refrigerator in every room

Free continental breakfast

Free Internet in room

Free parking

Pet-friendly hotel - $10 per night fee for each pet.

- Mar 2015 Most Recent Guest Review

"The room door didn't lock properly. Had trouble with the key card, and it took almost 20 minutes to get the card re-set. The motel clerk was rude. I won't stay again.2015-08-08"

More

Econo Lodge Lookout Mountain Chattanooga

$$

150 Browns Ferry Road, Chattanooga, TN 37419




More Photos




| | |
| --- | --- |
| Check In | 15 00 |
| Check Out | 11 00 |




Rated Average Cheap hotel near Lookout Mountain

3 miles northwest of Ruby Falls

6 miles northwest of Incline Railway

3 floors, 34 rooms - elevator

Outdoor swimming pool open in summer

Microwave and refrigerator in every room

Free continental breakfast

Free Internet in room

Free parking

Not pet-friendly - no pets allowed.

- Aug 2015 Most Recent Guest Review

"We enjoyed our hotel stay, but when we returned our 2nd night, the room was very warm and the AC didn't work. The front desk clerk came and did something to the AC, and the room finally cooled off in the middle of the night. Not acceptable.2015-08-04"

More

Red Roof Inn Lookout Mountain Chattanooga

$

30 Birmingham Highway, Chattanooga, TN 37419




More Photos




| | |
| --- | --- |
| Check In | 15 00 |
| Check Out | 11 00 |




Rated Low – Not Recommended Cheap, smoke-free motel next to Lookout Mountain

Also near Ruby Falls

2 floors, 76 rooms - no elevator

Heated indoor swimming pool

Microwave and refrigerator in every room

Free hot breakfast buffet

Free Internet in room

Free parking

Pet-friendly hotel - allows 1 pet per room - no pet fee.

- May 2015 Most Recent Guest Review

"Located in a strange part of town. Only one restaurant nearby. The motel had 2 buildings. The room was tiny, but reasonably maintained. The bed did me in, though; it was lumpy and hard, and I didn't sleep well at all. There was a pretty unusable table with two chairs crammed between the bed and the window AC. We had our cats with us, and there was very little room for them. The bathroom was small, and the toilet seat was the smallest I've ever seen. The front desk clerk was courteous. Think twice about staying here.2015-04-28"

More

Quality Inn Lookout Mountain Chattanooga

$$

3109 Parker Lane, Chattanooga, TN 37419




More Photos




| | |
| --- | --- |
| Check In | 14 00 |
| Check Out | 11 00 |




Rated Low – Not Recommended Midscale motel near Lookout Mountain

Also near Ruby Falls

2 floors, 58 rooms - no elevator

Outdoor swimming pool open in summer

Microwave and refrigerator in every room

Free hot breakfast buffet

Free Internet in room

Free parking

Pet-friendly hotel - allows pets up to 60 pounds, 4 pets per room - $15 per night fee for each pet.

- Jan 2014 Most Recent Guest Review

"My smoking room at this motel smelled terrible.2015-04-09"

More

Knights Inn Lookout Mountain Chattanooga

$

3655 Cummings Highway, Chattanooga, TN 37419




More Photos




| | |
| --- | --- |
| Check In | 1400 |
| Check Out | 1100 |




Rated Low – Not Recommended Cheap motel near Lookout Mountain and Ruby Falls

2 floors, 60 rooms - no elevator

Outdoor swimming pool open in summer

Free Internet in room

Free parking

Pet-friendly hotel - allows pets up to 70 pounds, 2 pets per room - $20 per night fee for each pet.

- Jan 2014 Most Recent Guest Review

"Good location - cheap - non-smoking room was clean, but smelled like smoke.2011-03-01"

More

Super 8 Hotel Lookout Mountain Chattanooga

$

20 Birmingham Road, I-24, Exit 174, Chattanooga, TN 37419




More Photos




| | |
| --- | --- |
| Check In | 1400 |
| Check Out | 1100 |




Rated Low – Not Recommended Cheap hotel near Lookout Mountain and Ruby Falls

3 floors, 73 rooms - no elevator

Outdoor swimming pool open in summer

Free continental breakfast

Free Internet in room

Free parking

Pet-friendly hotel - allows up to 2 pets per room - $15 per night fee for each pet.

- Mar 2015 Most Recent Guest Review

"Front desk clerk was rude - manager never returned my call - bad experience.2009-02-01"

More

Comfort Inn & Suites Lookout Mountain Chattanooga

$$

3117 Parker Lane, Chattanooga, TN 37419




More Photos




| | |
| --- | --- |
| Check In | 14 00 |
| Check Out | 11 00 |




Rated Low – Not Recommended Midscale, smoke-free hotel near Lookout Mountain

3 miles northwest of Ruby Falls

4 floors, 60 rooms and suites

Heated indoor swimming pool - exercise room

Microwave and refrigerator in every room

Free hot breakfast buffet

Free Internet in room

Free parking

Not pet-friendly - no pets allowed.

- Jan 2014 Most Recent Guest Review

"The hotel room smelled like chlorine, and the bathroom was dirty. Stay somewhere else.2015-08-06"

More

Americas Best Value Inn & Suites Chattanooga

$

103 Patten Chapel Road, Chattanooga, TN 37419




More Photos




| | |
| --- | --- |
| Check In | 15 00 |
| Check Out | 11 00 |




Rated Very Low – Not Recommended Cheap motel near Lookout Mountain

2 floors, 47 rooms and suites - no elevator

Outdoor swimming pool open in summer

Microwave and refrigerator in every room

Free Internet in room

Free parking

Pet-friendly hotel - allows small dogs only, 1 dog per room - $10 per stay pet fee.

- Nov 2014 Most Recent Guest Review

"Room was clean - TV was in bad shape - toilet seat almost came off twice - breakfast was Little Debbie snacks - don't recommend.2007-05-01"

More

Baymont Inn & Suites Chattanooga

$$

3540 Cummings Highway, Chattanooga, TN 37419




More Photos




| | |
| --- | --- |
| Check In | 1500 |
| Check Out | 1200 |




Rated Very Low – Not Recommended Midscale hotel at base of Lookout Mountain

Also near Ruby Falls

4 floors, 66 rooms and suites

Heated indoor swimming pool

Microwave and refrigerator in every room

Free continental breakfast

Free Internet in room

Free parking

Pet-friendly hotel - pets allowed only in 4th floor rooms - $10 per night fee for each pet.

- May 2014 Most Recent Guest Review

"Our room wasn't ready when we arrived, so we were given a different room. Only got housekeeping service once during our 4-day stay. The hotel clerk was good, and came to clean the room for us two days in a row. The elevator needed cleaning.2015-03-29"

More
Map of Chattanooga Hotels
Lookout Mountain, Ruby Falls


Chattanooga Info
Pet-Friendly Chattanooga Hotels
Chattanooga Group Hotel Rates
Chattanooga Airport Hotels
Chattanooga Hotels and Reviews
Hotels near
Nearby Attractions



Chickamauga Chattanooga National Military Park
1.1 miles north


Rock City Gardens
1.4 miles south


Lookout Mountain Park
1.6 miles NE


Ruby Falls
1.7 miles north


Covenant College
3 miles SW


Finley Stadium
4 miles NE


Chattanooga Convention Center
4 miles NE


Warehouse Row
5 miles NE


UTC - University of Tennessee Chattanooga
5 miles NE


Tennessee IMAX Theater
5 miles NE


Tennessee Aquarium
5 miles NE


McKenzie Arena
5 miles NE


Chattanooga Zoo at Warner Park
5 miles NE


Tennessee Temple University
5 miles NE


Lake Winnepesaukah Amusement Park
7 miles east


Chattanooga Airport - CHA
10 miles east


Hamilton Place Mall
12 miles east


Southern Adventist University
18 miles east


Dalton State College
25 miles SE


Northwest Georgia Trade and Convention Center
26 miles SE


Chattanooga Hotel Tips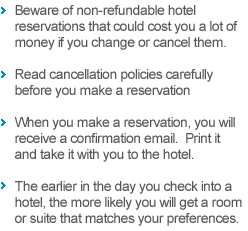 Hotels near
Nearby Cities



Tiftonia TN Hotels
3 miles NW


Rossville GA Hotels
4 miles east


Chattanooga TN Hotels
5 miles NE


Chattanooga Valley GA Hotels
5 miles south


Fairview GA Hotels
6 miles SE


Fort Oglethorpe GA Hotels
6 miles SE


East Ridge TN Hotels
6 miles east


Chickamauga GA Hotels
9 miles SE


Red Bank TN Hotels
9 miles north


Signal Mountain TN Hotels
9 miles north


HotelGuides.com