Map of Sioux Falls Hotels
Click any colored area to see hotels within that area.
Sioux Falls Hotels, Motels, and Reviews – By Area
Best Value Hotels in Sioux Falls
Best value hotels are listed first. These are good hotels that cost less than other good hotels. Based on guest reviews and nightly room rates.
GuestHouse Inn & Suites Sioux Falls


3101 West Russell Street, I-29, Exit 81, Sioux Falls, SD 57118




From $54
See Rates

Rated Average Cheap, smoke-free hotel

2 miles southwest of Sioux Falls Airport

2 floors, 43 rooms and suites - no elevator

No shuttle to Sioux Falls Airport

Heated indoor swimming pool - exercise room

Microwave and refrigerator in every room

Free continental breakfast

Free Internet in room

Free parking

Pet-friendly hotel - $5 per night pet fee.

- Oct 2015 Most Recent HotelGuides Review

"We had constant problems with the TV remote control. The staff was friendly and nice to our Doberman dog. The indoor pool was small and not that deep, but it was great for children. Breakfast was always well-stocked. Good place to stay.2017-02-08"

More >

TripAdvisor Traveler Rating:


Based on 122 reviews

Read Recent Reviews

Super 8 Hotel East Sioux Falls


2616 East 10th Street, I-229, Exit 6, Sioux Falls, SD 57103




From $56
See Rates

Rated Average Cheap, interstate hotel

Near South Dakota School for the Deaf

3 floors, 56 rooms - elevator

Heated indoor swimming pool

Free continental breakfast

Free Internet in room

Free parking

Pet-friendly hotel - allows up to 2 pets per room - $20 per night fee for each pet.

- Jun 2016 Most Recent HotelGuides Review

"A bit hard to access from the west. The hotel room was clean and quiet considering that the interstate was just to the west. 2016-03-11"

More >

TripAdvisor Traveler Rating:


Based on 405 reviews

Read Recent Reviews

Days Inn Sioux Falls


3401 Gateway Blvd, Sioux Falls, SD 57106




From $57
See Rates

Rated Average Cheap hotel near Empire Mall

2 floors, 80 rooms - no elevator

No swimming pool

Exercise room

Microwave and refrigerator in every room

Free continental breakfast

Free Internet in room

Free parking

Pet-friendly hotel - allows up to 2 pets per room - $10 per night fee for each pet.

- Mar 2015 Most Recent HotelGuides Review

"Average hotel. The room was quiet, but the bed was very firm. We appreciated the quick check-in.2016-05-23"

More >

TripAdvisor Traveler Rating:


Based on 437 reviews

Read Recent Reviews

Baymont Inn & Suites Sioux Falls


3200 South Meadow Avenue, Sioux Falls, SD 57106




From $61
See Rates

Rated Average Midscale hotel near Empire Mall

3 floors, 78 rooms and suites - elevator

Heated indoor swimming pool - exercise room

Microwave and refrigerator in every room

Free continental breakfast

Free Internet in room

Free parking

Pet-friendly hotel - $15 per night pet fee.

- May 2016 Most Recent HotelGuides Review

"The hotel staff was friendly and helpful. Try it, you'll like it.2017-02-16"

More >

TripAdvisor Traveler Rating:


Based on 478 reviews

Read Recent Reviews

Quality Inn & Suites South Sioux Falls


3216 South Carolyn Avenue, Sioux Falls, SD 57106




From $72
See Rates

Rated Average Midscale hotel near Empire Mall

2 floors, 67 rooms and suites - no elevator

Heated indoor swimming pool

Free hot breakfast buffet

Free Internet in room

Free parking

Pet-friendly hotel - $10 per night fee for each pet.

- May 2016 Most Recent HotelGuides Review

"Everything in our hotel room smelled like smoke, which was off-putting. The room was unlocked when we arrived, and one bed looked a bit rumpled. The staff came and re-made the bed and brought an air filter while we were out that helped with the smell. There was a ring around the bathtub that should've been cleaned. The employees were helpful, and breakfast was good. Ask for a non-smoking room if you're not a smoker.2016-07-26"

More >

TripAdvisor Traveler Rating:


Based on 106 reviews

Read Recent Reviews

Super 8 Hotel 41st Street Sioux Falls


4100 West 41st Street, Sioux Falls, SD 57106




From $73
See Rates

Rated Average Cheap, smoke-free hotel near Empire Mall

3 floors, 92 rooms - elevator

No swimming pool

Exercise room

Free continental breakfast

Free Internet in room

Free parking - truck parking

Not pet-friendly - no pets allowed.

- May 2016 Most Recent HotelGuides Review

"Our hotel room was by the noisy stairway and exterior door. The carpet was dirty. OK for a cheap, overnight stay.2015-09-14"

More >

TripAdvisor Traveler Rating:


Based on 427 reviews

Read Recent Reviews

Best Western Empire Towers Inn Sioux Falls


4100 West Shirley Place, Sioux Falls, SD 57106




From $74
See Rates

Rated High Midscale, smoke-free hotel near Empire Mall

3 floors, 60 rooms - elevator

Heated indoor swimming pool

Microwave and refrigerator in every room

Free hot breakfast buffet

Free Internet in room

Free parking

Pet-friendly hotel - allows dogs only, 2 dogs per room - $20 per night pet fee.

- May 2016 Most Recent HotelGuides Review

"Close to the mall and restaurants. Clean hotel and friendly staff. We were able to check in early.2015-04-21"

More >

TripAdvisor Traveler Rating:


Based on 346 reviews

Read Recent Reviews

Days Inn Sioux Falls Airport


5001 North Cliff Avenue, I-90, Exit 399, Sioux Falls, SD 57104




From $76
See Rates

Rated Average Cheap hotel near Catfish Bay Water Ski Park

2 miles from Sioux Falls Airport

2 floors, 87 rooms - no elevator

Shuttle to Sioux Falls Airport costs $10 per person

No swimming pool

Microwave and refrigerator in every room

Free continental breakfast

Free Internet in room

Free parking

Pet-friendly hotel - $10 per night pet fee.

- Apr 2015 Most Recent HotelGuides Review

"Economical - met our needs.2008-08-01"

More >

TripAdvisor Traveler Rating:


Based on 240 reviews

Read Recent Reviews

Red Roof Inn Sioux Falls


3500 Gateway Blvd, Sioux Falls, SD 57106




From $77
See Rates

Rated Average Cheap, interstate motel near Empire Mall

Also near I-29, Exit 77

2 floors, 98 rooms - no elevator

No swimming pool

Exercise room

Free continental breakfast

Free Internet in room

Free parking

Pet-friendly motel - allows up to 2 pets per room - no pet fee.

- Aug 2015 Most Recent HotelGuides Review

"I've stayed at this motel before and had a good room, but this time my room was small. The toilet was too low, and the bathtub didn't drain well.2016-07-09"

More >

TripAdvisor Traveler Rating:


Based on 371 reviews

Read Recent Reviews

Quality Inn & Suites Sioux Falls


5410 North Granite Lane, Sioux Falls, SD 57107




From $81
See Rates

Rated High Midscale, smoke-free hotel near Sioux Falls Airport

3 floors, 93 rooms and suites - elevator

Free shuttle to Sioux Falls Airport

Heated indoor swimming pool - exercise room

Microwave and refrigerator in every room

Free continental breakfast

Free Internet in room

Free parking - truck parking

Pet-friendly hotel - allows pets up to 50 pounds, 3 pets per room - $20 per night fee for each pet.

- May 2016 Most Recent HotelGuides Review

"The room was clean and comfortable, and the employees were nice. You won't be disappointed if you stay at this hotel.2016-10-13"

More >

TripAdvisor Traveler Rating:


Based on 318 reviews

Read Recent Reviews

Fairfield Inn by Marriott Sioux Falls


4501 West Empire Place, Sioux Falls, SD 57116




From $84
See Rates

Rated High Midscale, smoke-free hotel near Empire Mall

3 floors; 52 rooms, 8 suites - elevator

Heated indoor swimming pool - exercise room

Microwave and refrigerator in every room

Free hot breakfast buffet

Free Internet in room

Free parking

Not pet-friendly - no pets allowed.

- Sep 2015 Most Recent HotelGuides Review

"This hotel is a wonderful place to stay. Great room, friendly front desk clerks, and good breakfast.2016-10-18"

More >

TripAdvisor Traveler Rating:


Based on 128 reviews

Read Recent Reviews

Aerostay Hotel Sioux Falls


2821 North Jaycee Lane, Sioux Falls, SD 57104




From $90
See Rates

Rated High Midscale, smoke-free hotel connected to Sioux Falls Airport

4 floors, 76 rooms

No swimming pool

Exercise room

Free Internet in room

No on-site parking available

Long and short-term parking available at airport

Pet-friendly hotel - no pet fee.

- Nov 2015 Most Recent HotelGuides Review

"The hotel room was small. The front desk clerks were fine and informative. Didn't like having to pay to park.2016-07-24"

TripAdvisor Traveler Rating:


Based on 71 reviews

Read Recent Reviews

Holiday Inn Express Hotel & Suites Southwest Sioux Falls


3821 West Avera Drive, Sioux Falls, SD 57108




From $96
See Rates

Rated Very High Midscale, smoke-free, south Sioux Falls hotel

Near I-229, Exit 1C

4 floors, 92 rooms and suites

Heated indoor swimming pool - exercise room

Microwave and refrigerator in every room

Free hot breakfast buffet

Free Internet in room

Free parking

Not pet-friendly - no pets allowed.

- Jun 2016

TripAdvisor Traveler Rating:


Based on 176 reviews

Read Recent Reviews

Fairfield Inn & Suites by Marriott Airport Sioux Falls


4035 Bobhalla Drive, Sioux Falls, SD 57107




From $101
See Rates

Rated High Midscale, smoke-free hotel near I-29, Exit 82

5 miles from Sioux Falls Airport

4 floors; 63 rooms, 19 suites

Free shuttle to Sioux Falls Airport

Heated indoor swimming pool - exercise room

Free hot breakfast buffet

Free Internet in room

Free parking

Park and fly not allowed

Not pet-friendly - no pets allowed.

- Sep 2015 Most Recent HotelGuides Review

"Extremely convenient to the airport. The beds were comfortable, and the hotel employees were extremely kind and helpful.2015-09-11"

TripAdvisor Traveler Rating:


Based on 173 reviews

Read Recent Reviews

Comfort Inn & Suites Sioux Falls


3721 West Avera Drive, Sioux Falls, SD 57101




From $103
See Rates

Rated Very High Midscale, smoke-free hotel just off of I-229

4 floors, 77 rooms and suites

Heated indoor swimming pool - exercise room

Microwave and refrigerator in every room

Free hot breakfast buffet

Free Internet in room

Free parking

Not pet-friendly - no pets allowed.

- Sep 2016 Most Recent HotelGuides Review

"Awesome hotel. The room was spacious, and the beds were comfortable. Impressive. Don't hesitate to stay here.2016-03-28"

More >

TripAdvisor Traveler Rating:


Based on 273 reviews

Read Recent Reviews

Candlewood Suites Sioux Falls


2725 South Carolyn Avenue, Sioux Falls, SD 57106




From $105
See Rates

Rated Very High Midscale, smoke-free, all-suite, extended-stay hotel

Near Empire Mall

4 floors, 80 suites

No swimming pool

Exercise room

Kitchen in every suite

Free Internet in room

Free parking - truck parking

Pet-friendly hotel - $150 pet fee if staying 7 nights or more - $75 pet fee if staying fewer than 7 nights.

- May 2016

TripAdvisor Traveler Rating:


Based on 98 reviews

Read Recent Reviews

AmericInn Sioux Falls


3508 South Gateway Blvd, Sioux Falls, SD 57106




From $106
See Rates

Rated High Midscale, smoke-free hotel near Empire Mall

2 floors, 65 rooms and suites - no elevator

Heated indoor swimming pool

Free hot breakfast buffet

Free Internet in room

Free parking

Not pet-friendly - no pets allowed.

- Jan 2017 Most Recent HotelGuides Review

"Good value - room was nice, clean, and comfortable - staff was attentive and helpful - delicious breakfast - we had a wonderful stay - highly recommend.2014-05-01"

More >

TripAdvisor Traveler Rating:


Based on 225 reviews

Read Recent Reviews

Holiday Inn Express Hotel & Suites Empire Mall Sioux Falls


2501 South Shirley Avenue, Sioux Falls, SD 57106




From $109
See Rates

Rated Very High Midscale, smoke-free hotel near Empire Mall

3 floors, 116 rooms and suites - elevator

Heated indoor swimming pool - exercise room

Free hot breakfast buffet

Free Internet in room

Free parking

Not pet-friendly - no pets allowed.

- May 2016 Most Recent HotelGuides Review

"This was the most pleasant hotel stay I've ever had. The room was extremely quiet. The staff was attentive and helpful with directions and restaurant recommendations. I was even offered a late checkout. Everything was perfect. A wonderful place to stay.2015-09-14"

TripAdvisor Traveler Rating:


Based on 164 reviews

Read Recent Reviews

Sleep Inn Sioux Falls


1500 North Kiwanis Avenue, Sioux Falls, SD 57104




From $109
See Rates

Rated Average Midscale, smoke-free hotel near convention center

2 miles southwest of Sioux Falls Airport

2 floors, 65 rooms - no elevator

Heated indoor swimming pool - exercise room

Free hot breakfast buffet

Free Internet in room

Free parking - truck parking

Not pet-friendly - no pets allowed.

- Nov 2016 Most Recent HotelGuides Review

"Excellent value. The room was clean and quite large, and the front desk clerks were friendly and helpful. Definitely stay here.2017-03-04"

More >

TripAdvisor Traveler Rating:


Based on 168 reviews

Read Recent Reviews

Home2 Suites by Hilton Sioux Falls


1120 South Grange Avenue, Sioux Falls, SD 57105




From $112
See Rates

Rated Very High Midscale, smoke-free, all-suite hotel

Near University of Sioux Falls

4 floors, 80 suites

Heated indoor swimming pool - exercise room

Kitchen in every suite

Free continental breakfast

Free Internet in room

Free parking

Pet-friendly hotel - allows pets up to 50 pounds - $75 per stay pet fee.

- Jan 2015 Most Recent HotelGuides Review

"The hotel was clean and quiet. Spacious room, friendly staff, and good breakfast.2016-10-17"

More >

TripAdvisor Traveler Rating:


Based on 412 reviews

Read Recent Reviews

Hampton Inn Sioux Falls


2417 South Carolyn Avenue, Sioux Falls, SD 57106




From $117
See Rates

Rated Very High Midscale, smoke-free hotel near Empire Mall

3 floors, 99 rooms - elevator

Free shuttle to Sioux Falls Airport

Heated indoor swimming pool - exercise room

Microwave and refrigerator in every room

Free hot breakfast buffet

Free Internet in room

Free parking

Free park and fly up to 7 nights only

Not pet-friendly - no pets allowed.

- May 2016 Most Recent HotelGuides Review

"Nice, clean, comfortable room. The hotel staff was friendly and helpful, and kind enough to let us check in early. Delicious breakfast. An all-around great experience.2016-02-23"

More >

TripAdvisor Traveler Rating:


Based on 519 reviews

Read Recent Reviews

Country Inn & Suites by Carlson Sioux Falls


200 East 8th Street, Sioux Falls, SD 57104




From $117
See Rates

Rated High Midscale, smoke-free, downtown Sioux Falls hotel

4 floors, 71 rooms and suites

Heated indoor swimming pool - exercise room

Microwave and refrigerator in every room

Free continental breakfast

Free Internet in room

Free parking

Not pet-friendly - no pets allowed.

- Jan 2015 Most Recent HotelGuides Review

"The beds were really comfortable, but the curtains in my hotel room were falling off and there was mold on the ceiling by the window. The water in the whirlpool was lukewarm.2017-01-20"

More >

TripAdvisor Traveler Rating:


Based on 416 reviews

Read Recent Reviews

Holiday Inn City Centre Sioux Falls


100 West 8th Street, Sioux Falls, SD 57104




From $118
See Rates

Rated High Midscale, smoke-free hotel

Located in downtown Sioux Falls

10 floors, 290 rooms

Free shuttle to Sioux Falls Airport

Heated indoor swimming pool - exercise room

Restaurant - lounge - room service

Restaurant open for breakfast and dinner only

Internet access costs $10 per night

Parking costs $5 per night

Pet-friendly hotel - allows dogs up to 50 pounds - $25 per stay fee for each dog.

- Sep 2016 Most Recent HotelGuides Review

"Some rooms had balconies. Lots of families and noise in the hallways at times. Hotel staff was helpful and accommodating. I'll stay again.2015-03-11"

More >

TripAdvisor Traveler Rating:


Based on 669 reviews

Read Recent Reviews

La Quinta Inn & Suites Sioux Falls


4521 West 41st Street, Sioux Falls, SD 57106




From $119
See Rates

Rated Very High Midscale, smoke-free hotel near Empire Mall

4 floors, 89 rooms and suites

Heated indoor swimming pool - exercise room

Free continental breakfast

Free Internet in room

Free parking - truck parking

Pet-friendly hotel - allows pets up to 50 pounds, 2 pets per room - no pet fee.

- Feb 2017 Most Recent HotelGuides Review

"Everything at this hotel was first class. We'll stay again.2015-05-18"

TripAdvisor Traveler Rating:


Based on 395 reviews

Read Recent Reviews

TownePlace Suites by Marriott Sioux Falls


4545 West Homefield Drive, Sioux Falls, SD 57106




From $120
See Rates

Rated Average Midscale, smoke-free, all-suite, extended-stay hotel

Near Empire Mall

3 floors, 67 studio and 1-bedroom suites - elevator

Heated indoor swimming pool - exercise room

Kitchen in every suite

Free hot breakfast buffet

Free Internet in room

Free parking

Pet-friendly hotel - allows pets up to 25 pounds, 2 pets per room - $75 per stay fee for each pet.

- May 2016 Most Recent HotelGuides Review

"Hotel was clean and quiet - staff was friendly - great stay.2011-04-01"

More >

TripAdvisor Traveler Rating:


Based on 113 reviews

Read Recent Reviews

Microtel Inn & Suites by Wyndham Sioux Falls


2901 South Carolyn Avenue, Sioux Falls, SD 57106




From $51
See Rates

Rated Very Low – Not Recommended Cheap hotel near Empire Mall

3 floors, 68 rooms and suites - elevator

No swimming pool

Free continental breakfast

Free Internet in room

Free parking - truck parking

Pet-friendly hotel - $50 per stay pet fee.

- May 2016 Most Recent HotelGuides Review

"Good rates and service. This hotel met our needs. Go for it.2017-03-21"

More >

TripAdvisor Traveler Rating:


Based on 68 reviews

Read Recent Reviews

Super 8 Hotel I-90 Sioux Falls


4808 North Cliff Avenue, I-90, Exit 399, Sioux Falls, SD 57104




From $53
See Rates

Rated Very Low – Not Recommended Cheap hotel near Catfish Bay Water Ski Park

2 miles from Sioux Falls Airport

2 floors, 57 rooms and suites - no elevator

No swimming pool

Exercise room

Free continental breakfast

Free Internet in room

Free parking

Pet-friendly hotel - $10 per night fee for each pet.

- May 2016 Most Recent HotelGuides Review

"Close to the airport.2011-09-01"

More >

TripAdvisor Traveler Rating:


Based on 270 reviews

Read Recent Reviews

Econo Lodge Sioux Falls


5100 North Cliff Avenue, Sioux Falls, SD 57104




From $54
See Rates

Rated Very Low – Not Recommended Cheap hotel near Catfish Bay Water Ski Park

2 miles northeast of Sioux Falls Airport

2 floors, 81 rooms - no elevator

Indoor swimming pool - exercise room

Free continental breakfast

Free Internet in room

Free parking

Pet-friendly hotel - $10 per night fee for each pet.

- Aug 2015 Most Recent HotelGuides Review

"The hotel was dirty and not secure. Don't stay here.2016-11-03"

More >

TripAdvisor Traveler Rating:


Based on 95 reviews

Read Recent Reviews

Super 8 Hotel Arena Sioux Falls


1508 West Russell Street, Sioux Falls, SD 57104




From $64
See Rates

Rated Very Low – Not Recommended Cheap motel across highway from convention center

Near arena

3 floors, 57 rooms - no elevator

No swimming pool

Microwave and refrigerator in every room

Free continental breakfast

Free Internet in room

Free parking - truck parking

Pet-friendly motel - $10 per night fee for each pet.

- May 2016 Most Recent HotelGuides Review

"The motel was fine if you just need a cheap room, but it had poor soundproofing. I could hear every step from upstairs. I had to call from a phone at the front desk to get service since no one was ever there. Keep your expectations low.2016-09-25"

More >

TripAdvisor Traveler Rating:


Based on 254 reviews

Read Recent Reviews

Ramada Hotel Sioux Falls


407 South Lyons Avenue, Sioux Falls, SD 57106




From $81
See Rates

Rated Very Low – Not Recommended Midscale hotel near WH Lyon Fairgrounds

2 floors, 66 rooms - no elevator

Heated indoor swimming pool - exercise room

Microwave and refrigerator in every room

Free continental breakfast

Free Internet in room

Free parking - truck parking

Pet-friendly hotel - $15 per night fee for each pet.

- May 2016 Most Recent HotelGuides Review

"The hotel room smelled bad and the bathroom was dirty, so I didn't stay.2017-01-03"

More >

TripAdvisor Traveler Rating:


Based on 392 reviews

Read Recent Reviews
Why Book Here?

Lowest price guarantee
Pay at hotel in most cases
If you don't like your hotel,
we'll refund your money.
Cash rewards + hotel points too



Sioux Falls Info
Pet-Friendly Sioux Falls Hotels
Sioux Falls Group Hotel Rates
Map of Sioux Falls SD Hotels
Hotels near
Nearby Attractions



Hotels near Washington Pavilion
0.2 mile SE


Hotels near Sanford USD Medical Center
0.9 mile SW


Hotels near University of Sioux Falls
1.0 mile south


Hotels near Avera McKennan Hospital
1.1 miles SE


Hotels near Sioux Falls VA Medical Center
1.5 miles SW


Hotels near Sioux Falls Arena
1.5 miles NW


Hotels near Sioux Falls Convention Center
1.5 miles NW


Hotels near Great Plains Zoo and Delbridge Museum
1.6 miles west


Hotels near Augustana University
1.6 miles south


Hotels near Joe Foss Field Air National Guard Station
1.9 miles north


Hotels near Sioux Falls Airport - FSD
2.5 miles north


Hotels near Great Bear Recreation Park
4.2 miles NE


Hotels near Wild Water West
8 miles west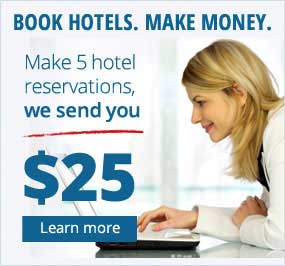 Hotel Tips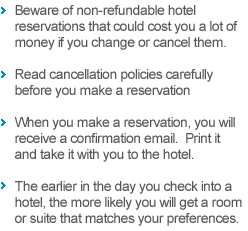 Hotels in
Nearby Cities



Brandon SD Hotels
9 miles NE


Hartford SD Hotels
12 miles NW


Dell Rapids SD Hotels
19 miles north


Canistota SD Hotels
28 miles west