Edisto Beach, South Carolina – Hotels, Resorts
---
Looking for a place to stay in Edisto Beach, South Carolina? Then use this accommodations guide to learn about hotels, motels, and other lodging in or near Edisto Beach.
Edisto Beach Group Hotel Rates – 10 or more rooms
Edisto Beach Hotels and Motels – Edisto Island
Best value hotels are listed first. They are good hotels that cost less than other good hotels. Based on guest reviews and nightly room rates.
Wyndham Ocean Ridge Resort Edisto Beach

$$$

1 King Cotton Road, Edisto Island, SC 29438




More Photos




| | |
| --- | --- |
| Check In | 16 00 |
| Check Out | 10 00 |




Rated Low – Not Recommended Upscale, golf and tennis resort hotel

Near Edisto Beach State Park

3 floors, 220 condos - no elevator

2 outdoor swimming pools open in summer - exercise room

Restaurant - lounge

Restaurant open for breakfast and dinner only

Free Internet in room

Free parking

Not pet-friendly - no pets allowed.

- Oct 2014

Warning: Housekeeping services are optional and available for an additional fee.

Most Recent Guest Review

"Good location - I recommend.2011-10-01"

More
Hotels near Edisto Island SC

The hotels listed below are ordered by how close they are to Edisto Island SC. Distances shown are as the crow flies.

Andell Inn Kiawah Island


300 Farm Lake View Road, Kiawah Island, SC 29455

14 miles



From $237
See Rates




Rated Very High Luxury, smoke-free condos

30 miles southwest of Charleston Airport

Map

of hotel and Edisto Island SC

Smoke-free hotel - pet friendly

Free continental breakfast - Free Internet in room

More Most Recent Guest Review

"Beautiful hotel with outstanding service. There was a wonderful jazz duo playing in the lobby on Saturday afternoon. Lovely pool and outdoor seating areas for relaxing."

Quality Inn St Helena Island


863 Sea Island Parkway, St Helena Island, SC 29920

16 miles



From $63
See Rates




Rated Low – Not Recommended Cheap, smoke-free motel

2 floors, 50 rooms - no elevator

Map

of hotel and Edisto Island SC

Smoke-free hotel - does not allow pets

Free hot breakfast - Free Internet in room

More Most Recent Guest Review

"Bathtub didn't drain well. One employee was rude. A horrible motel stay."

Sanctuary Hotel at Kiawah Island


One Sanctuary Beach Drive, Kiawah Island, SC 29455

17 miles



From $475
See Rates




Rated Very High Luxury, smoke-free, full-service hotel

20 miles southwest of downtown Charleston

Map

of hotel and Edisto Island SC

Smoke-free hotel - does not allow pets

Free Internet in room

More

Beaufort Inn & Spa


809 Port Republic Street, Beaufort, SC 29902

20 miles



From $189
See Rates




Rated Very High Midscale, smoke-free inn

In downtown Beaufort

Map

of hotel and Edisto Island SC

Smoke-free hotel - pet friendly

Free hot breakfast - Free Internet in room

More

Best Western Sea Island Inn Beaufort


1015 Bay Street, Beaufort, SC 29902

20 miles



From $139
See Rates




Rated Very High Midscale, downtown Beaufort hotel

Near Waterfront Park

Map

of hotel and Edisto Island SC

Hotel does not allow pets

Free continental breakfast - Free Internet in room

More

Rhett House Inn Beaufort


1009 Craven Street, Beaufort, SC 29902

21 miles



From $171
See Rates




Rated Very High Midscale, smoke-free, bed and breakfast inn

Located in downtown Beaufort

Map

of hotel and Edisto Island SC

Smoke-free hotel - pet friendly

Free Internet in room

More

Kiawah Island Golf Resort


One Sanctuary Beach Drive, Kiawah Island, SC 29455

21 miles



From $275
See Rates




Rated Very High Upscale, smoke-free, full-service, beachfront, golf resort

21 miles southwest of Charleston

Map

of hotel and Edisto Island SC

Smoke-free hotel - does not allow pets

Free Internet in room

More

Quality Inn at Town Center Beaufort


2001 Boundary Street, Beaufort, SC 29902

21 miles



From $65
See Rates




Rated Average Upper-midscale motel near Marine Corps Air Station

Closest motel to Hunting Island State Park

Map

of hotel and Edisto Island SC

Pet-friendly hotel

Free continental breakfast - Free Internet in room

More Most Recent Guest Review

"No iron or TV remote control in the room when I arrived, and it took some time to get them. Don't recommend this motel."

Hilton Garden Inn Beaufort


1500 Queen Street, Beaufort, SC 29902

21 miles



From $135
See Rates




Rated Average Upper-midscale, smoke-free hotel

Near Marine Corps Air Station

Map

of hotel and Edisto Island SC

Smoke-free hotel - does not allow pets

Free Internet in room

More Most Recent Guest Review

"The bed sagged on one side. The housekeeper didn't replenish the shampoo or coffee. I was disappointed with this hotel."

Hampton Inn Beaufort


2342 Boundary Street, US 21, Beaufort, SC 29902

21 miles



From $169
See Rates




Rated High Midscale, smoke-free hotel

Near Marine Corps Air Station

Map

of hotel and Edisto Island SC

Smoke-free hotel - does not allow pets

Free hot breakfast - Free Internet in room

More Most Recent Guest Review

"Nice location and hotel. I stayed 2 nights and had a wonderful time. All the employees were helpful and pleasant."

Econo Lodge Beaufort


2227 Boundary Street, US 21, Beaufort, SC 29902

22 miles



From $54
See Rates




Rated Very Low – Not Recommended Cheap motel near Marine Corps Air Station

Also near Beaufort Airport

Map

of hotel and Edisto Island SC

Free continental breakfast - Free Internet in room

More Most Recent Guest Review

"The motel needed a lot of updating. If you're looking for a low-quality place, this one is for you. I wouldn't stay again."

Super 8 Hotel Port Royal


1360 South Ribaut Road, Port Royal, SC 29935

22 miles



From $82
See Rates




Rated Low – Not Recommended Cheap motel near Beaufort Naval Hospital

Convenient to Parris Island

Map

of hotel and Edisto Island SC

Hotel does not allow pets

Free continental breakfast - Free Internet in room

More

Holiday Inn Hotel Beaufort


2225 Boundary Street, US 21, Beaufort, SC 29902

22 miles



From $100
See Rates




Rated Very High Upper-midscale, smoke-free hotel

Near Marine Corps Air Station

Map

of hotel and Edisto Island SC

Smoke-free hotel - does not allow pets

Free Internet in room

More

Days Inn Port Royal


1660 South Ribaut Road, Port Royal, SC 29935

22 miles



From $91
See Rates




Rated Very Low – Not Recommended Cheap motel near Beaufort Naval Hospital

1.5 miles northeast of Beaufort Marine Corp Air Station

Map

of hotel and Edisto Island SC

Pet-friendly hotel

Free continental breakfast - Free Internet in room

More Most Recent Guest Review

"My only disappointment at this motel was the pool hours."

Sleep Inn Beaufort


2523 Boundary Street, US 21, Beaufort, SC 29902

23 miles



From $99
See Rates




Rated Average Midscale hotel near Marine Corps Air Station

10 miles north of Parris Island

Map

of hotel and Edisto Island SC

Hotel does not allow pets

Free continental breakfast - Free Internet in room

More Most Recent Guest Review

"The hotel room was clean, and the bed was comfortable. The shower floor didn't feel solid, and the shower dripped all night; it was annoying. The tissue was never re-stocked. The staff wasn't friendly or particularly helpful. I expected better for the price."

Comfort Suites Beaufort


131 Big John Road, Beaufort, SC 29906

23 miles



From $126
See Rates




Rated High Midscale, smoke-free, all-suite hotel

Near Marine Corps Air Station and Hwy SC-170

Map

of hotel and Edisto Island SC

Smoke-free hotel - does not allow pets

Free hot breakfast - Free Internet in room

More Most Recent Guest Review

"The hotel was clean, and the staff was friendly and accommodating. The continental breakfast ended at 9:30 AM, which was too early for us."

Howard Johnson Inn Beaufort


3651 Trask Parkway, US 21, Beaufort, SC 29906

25 miles



From $86
See Rates




Rated Very Low – Not Recommended Cheap hotel near Marine Corps Air Station

10 miles north of Parris Island

Map

of hotel and Edisto Island SC

Hotel does not allow pets

Free continental breakfast - Free Internet in room

More Most Recent Guest Review

"My experience at this hotel was awful. The room smelled and had gnats, and the phone and clock didn't work. There were cigarette burns in the comforter on one bed. No TV guide or channel listing. There was no food left at the continental breakfast by 8:30 AM. When I checked out, the clerk didn't even ask how my stay was. Don't recommend."

Tides Folly Beach Hotel - formerly Holiday Inn


1 Center Street at Highway 171, Folly Beach, SC 29439

26 miles



From $253
See Rates




Rated High Upper-midscale, smoke-free, oceanfront hotel

Full-service, family-friendly - next to fishing pier

Map

of hotel and Edisto Island SC

Smoke-free hotel - pet friendly

Free Internet in room

More

Hawthorn Suites by Wyndham Charleston


2455 Savannah Highway, Charleston, SC 29414

28 miles



From $84
See Rates




Rated Average Midscale, smoke-free, all-suite, extended-stay hotel

On US 17 Savannah Hwy - 2 miles west of Citadel Mall

Map

of hotel and Edisto Island SC

Smoke-free hotel - pet friendly

Free hot breakfast - Free Internet in room

More Most Recent Guest Review

"The hotel room was OK, but the front desk service wasn't good. I called 3 times and never got an answer. Went down and rang the bell several time, but no one came. Went to the kitchen, and the worker there had no idea where the clerk was. The AC at the end of the hall was so loud I could hear it over the TV."

Econo Lodge Charleston


2237 Savannah Highway, Charleston, SC 29414

28 miles



From $45
See Rates




Rated Very Low – Not Recommended Cheap motel on US 17 Savannah Hwy

Near US 17 at I-526

Map

of hotel and Edisto Island SC

Hotel does not allow pets

Free continental breakfast - Free Internet in room

More
Hotels near
Nearby Attractions



USC Beaufort - University of South Carolina
20 miles west


Beaufort Marine Corps Air Station
23 miles west


Hotels near Parris Island
24 miles west


St Francis Hospital
29 miles NE


Hotel Tips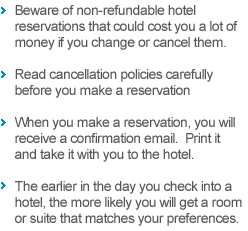 Hotels near
Nearby Cities



Seabrook Island SC Hotels
12 miles NE


Wadmalaw Island SC Hotels
15 miles NE


Fripp Island SC Hotels
15 miles SW


St Helena Island SC Hotels
16 miles SW


Hollywood SC Hotels
19 miles north


Kiawah Island SC Hotels
19 miles NE


Beaufort SC Hotels
20 miles west


Jacksonboro SC Hotels
22 miles north


Port Royal SC Hotels
23 miles west


Burton SC Hotels
23 miles west


HotelGuides.com