Use this simple form to find hotels, motels, and other lodging near the Port of Charleston Cruise Ship Terminal in Charleston.

Charleston's cruise ship terminal is operated by the South Carolina State Ports Authority and is located at Union Pier in historic downtown Charleston.

It is a seasonal homeport of Carnival and Norwegian cruise lines.
Map of Hotels near Charleston Cruise Ship Terminal
Address: Union Pier Terminal, 196 Concord Street, Charleston, SC 29401
Hotels closest to Charleston Cruise Ship Terminal

0.1 mile

Market Pavilion Hotel

225 East Bay Street, Charleston, SC 29401


0.1 mile from Charleston Cruise Ship Terminal

From $529
See Rates







| | |
| --- | --- |
| Check In | 15 00 |
| Check Out | 12 00 |




Rated Very High Luxury, smoke-free, full-service, downtown hotel

0.1 miles from Port of Charleston

Member of Leading Small Hotels of the World

6 floors, 70 rooms and suites - AAA 4 Diamonds

No shuttle to Port of Charleston

Outdoor rooftop swimming pool - exercise room

Restaurant - lounge - room service

Restaurant open for lunch and dinner only

Free continental breakfast

Free Internet in room

Valet parking only - $25 per night

No park and cruise allowed

Not pet-friendly - no pets allowed.

- May 2016 Most Recent HotelGuides Review

"Parking was pricey - the entire experience was outstanding.2011-11-01"

More >

TripAdvisor Traveler Rating:


Based on 1338 reviews

Read Recent Reviews

0.2 mile

Spectator Hotel

67 State Street, Charleston, SC 29401


0.2 mile from Charleston Cruise Ship Terminal

From $603
See Rates







| | |
| --- | --- |
| Check In | 16 00 |
| Check Out | 12 00 |




Rated Very High Luxury, smoke-free downtown hotel

Located in Charleston historic district

4 floors, 41 rooms and suites

No swimming pool

Free Internet in room

Parking costs $25 per night

Not pet-friendly - no pets allowed.

- Feb 2015

TripAdvisor Traveler Rating:


Based on 399 reviews

Read Recent Reviews

0.2 mile

Harbour View Inn

2 Vendue Range, Charleston, SC 29401


0.2 mile from Charleston Cruise Ship Terminal

From $369
See Rates







| | |
| --- | --- |
| Check In | 1500 |
| Check Out | 1200 |




Rated Very High Luxury, smoke-free, downtown hotel near Waterfront Park

View of harbor - 2 blocks from City Market

0.2 miles from Port of Charleston

4 floors, 52 rooms - AAA 4 Diamonds

No shuttle to Port of Charleston

No swimming pool

Free continental breakfast

Free Internet in room

Valet parking only - $24 per night

No park and cruise allowed

Not pet-friendly - no pets allowed.

- May 2016 Most Recent HotelGuides Review

"Conveniently located near the water. Walk to everything. The hotel room was quite lovely and comfortable. The bathroom was well-equipped, and we loved the showerheads. The staff was helpful and hospitable. I'd stay again, and definitely recommend.2015-08-02"

More >

TripAdvisor Traveler Rating:


Based on 1975 reviews

Read Recent Reviews

0.2 mile

Vendue Inn

19 Vendue Range, Charleston, SC 29401


0.2 mile from Charleston Cruise Ship Terminal

From $339
See Rates







| | |
| --- | --- |
| Check In | 15 00 |
| Check Out | 11 00 |




Rated Very High Upper-midscale, smoke-free, full-service inn

Located in downtown Charleston historic district

0.2 miles from Port of Charleston

3 floors, 40 rooms and suites - elevator - AAA 3 Diamonds

No shuttle to Port of Charleston

No swimming pool

Restaurant - rooftop lounge

Free Internet in room

Parking costs $16 per night

Not pet-friendly - no pets allowed.

- Dec 2015 Most Recent HotelGuides Review

"Loved this hotel and definitely recommend it.2015-07-20"

More >

TripAdvisor Traveler Rating:


Based on 2072 reviews

Read Recent Reviews

0.2 mile

Planters Inn

112 North Market Street, Charleston, SC 29401


0.2 mile from Charleston Cruise Ship Terminal

From $359
See Rates







| | |
| --- | --- |
| Check In | 15 00 |
| Check Out | 12 00 |




Rated Very High Upscale, smoke-free, downtown hotel

In historic district - across street from City Market

0.2 miles from Port of Charleston

4 floors, 64 rooms - AAA 4 Diamonds

No shuttle to Port of Charleston

No swimming pool

Restaurant - lounge - room service

Restaurant open for breakfast and dinner only

Free Internet in room

Valet parking only - $30 per night

Park and cruise costs $30 per night

Not pet-friendly - no pets allowed.

- May 2016 Most Recent HotelGuides Review

"Hotel was beautifully decorated - we'll stay again.2011-07-01"

More >

TripAdvisor Traveler Rating:


Based on 1640 reviews

Read Recent Reviews

0.2 mile

French Quarter Inn

166 Church Street, Charleston, SC 29401


0.2 mile from Charleston Cruise Ship Terminal

From $351
See Rates







| | |
| --- | --- |
| Check In | 1600 |
| Check Out | 1200 |




Rated Very High Luxury, smoke-free, downtown hotel

Across street from City Market

0.2 miles from Port of Charleston

4 floors, 50 rooms - AAA 4 Diamonds

No shuttle to Port of Charleston

No swimming pool

Free continental breakfast

Free Internet in room

Valet parking only - $30 per night

No park and cruise allowed

Not pet-friendly - no pets allowed.

- Apr 2016 Most Recent HotelGuides Review

"An absolutely wonderful hotel. It was perfect in every way. Go and enjoy.2015-09-27"

More >

TripAdvisor Traveler Rating:


Based on 2752 reviews

Read Recent Reviews

0.2 mile

Church Street Inn

177 Church Street at South Market, Charleston, SC 29401


0.2 mile from Charleston Cruise Ship Terminal

From $349
See Rates







| | |
| --- | --- |
| Check In | 16 00 |
| Check Out | 11 00 |




Rated Very High Midscale, smoke-free, historic district townhomes

Located in downtown Charleston near City Market

0.2 miles from Port of Charleston

2 floors, 31 1-bedroom and 2-bedroom suites - elevator

No shuttle to Port of Charleston

No swimming pool

Free Internet in room

Parking costs $20 per night

No park and cruise allowed

Not pet-friendly - no pets allowed.

- Apr 2016 Most Recent HotelGuides Review

"Great location in the historic district. Hotel and room were clean. We've stayed at other inns in the historic district, but will choose this one from now on.2015-03-08"

More >

TripAdvisor Traveler Rating:


Based on 345 reviews

Read Recent Reviews

0.2 mile

Ansonborough Inn

21 Hasell Street, Charleston, SC 29401


0.2 mile from Charleston Cruise Ship Terminal

From $167
See Rates







| | |
| --- | --- |
| Check In | 15 00 |
| Check Out | 12 00 |




Rated Very High Upscale, smoke-free, downtown, French Quarter inn

3 floors, 45 rooms and suites - elevator - AAA 4 Diamonds

No swimming pool

Exercise room

Pub

Free continental breakfast

Free Internet in room

Parking costs $15 per night

Not pet-friendly - no pets allowed.

- Apr 2016 Most Recent HotelGuides Review

"Great location. Loved the decor, and the room was larger than typical hotel rooms. We were upgraded to a suite with a living room, dining area, and large kitchen area with a microwave and fridge. Plenty of parking.2016-07-17"

More >

TripAdvisor Traveler Rating:


Based on 904 reviews

Read Recent Reviews

0.2 mile

DoubleTree Suites Hotel

181 Church Street, Charleston, SC 29401


0.2 mile from Charleston Cruise Ship Terminal

From $218
See Rates







| | |
| --- | --- |
| Check In | 16 00 |
| Check Out | 11 00 |




Rated High Upscale, smoke-free, historic district hotel

In downtown Charleston - across street from City Market

Less than a mile from Port of Charleston

5 floors, 212 suites - AAA 3 Diamonds

No shuttle to Port of Charleston

No swimming pool

Exercise room

Restaurant - room service

Restaurant open for breakfast only

Free Internet in room

Valet parking only - $25 per night

No park and cruise allowed

Not pet-friendly - no pets allowed.

- May 2015 Most Recent HotelGuides Review

"Walk to the market, shops, and restaurants. The hotel staff was warm, friendly, and helpful. Great place to stay.2017-05-21"

More >

TripAdvisor Traveler Rating:


Based on 2079 reviews

Read Recent Reviews

0.3 mile

Andrew Pinckney Inn

40 Pinckney Street, Charleston, SC 29401


0.3 mile from Charleston Cruise Ship Terminal

From $243
See Rates







| | |
| --- | --- |
| Check In | 15 00 |
| Check Out | 11 00 |




Rated High Upscale, smoke-free, downtown inn

In historic district - 1.5 blocks from City Market

0.3 miles from Port of Charleston

4 floors, 41 rooms - AAA 3 Diamonds

No shuttle to Port of Charleston

No swimming pool

Free continental breakfast

Free Internet in room

Valet parking only - $20 per night

Not pet-friendly - no pets allowed.

- Apr 2016 Most Recent HotelGuides Review

"Convenient to all downtown sites. The hotel was cozy, and the staff was attentive. We thoroughly enjoyed our stay.2017-04-30"

More >

TripAdvisor Traveler Rating:


Based on 1517 reviews

Read Recent Reviews

0.3 mile

Meeting Street Inn

173 Meeting Street, Charleston, SC 29401


0.3 mile from Charleston Cruise Ship Terminal

From $189
See Rates







| | |
| --- | --- |
| Check In | 15 00 |
| Check Out | 12 00 |




Rated Very High Upscale, smoke-free, historic district hotel

In downtown Charleston - 0.3 miles from Port of Charleston

4 floors, 56 rooms

No shuttle to Port of Charleston

No swimming pool

Free hot breakfast buffet

Free Internet in room

Parking costs $15 per night

Park and cruise costs $15 per night

Not pet-friendly - no pets allowed.

- May 2016 Most Recent HotelGuides Review

"A lovely, charming inn. Great location and excellent service. The room needed better lighting, though; I turned on all the lamps and it still seemed too dark. More pillows would've been nice since the two on the bed weren't plump.2015-09-17"

TripAdvisor Traveler Rating:


Based on 733 reviews

Read Recent Reviews

0.3 mile

Belmond Charleston Place Hotel

205 Meeting Street, Charleston, SC 29401


0.3 mile from Charleston Cruise Ship Terminal

From $298
See Rates







| | |
| --- | --- |
| Check In | 1600 |
| Check Out | 1200 |




Rated Very High Luxury, smoke-free, full-service, downtown hotel

In historic district, at west end of City Market

0.3 miles from Port of Charleston

8 floors, 440 rooms and suites

AAA 4 Diamonds, Forbes 4 Stars

Shuttle to Charleston Airport costs $22 per person

Indoor-outdoor rooftop swimming pool - exercise room

2 restaurants - lounge - room service

Free Internet in room

Parking costs $17 per night

Park and cruise costs $17 per night

Pet-friendly hotel - $150 per stay fee for each pet.

- Apr 2016 Most Recent HotelGuides Review

"Fabulous hotel in a perfect location.2016-08-30"

More >

TripAdvisor Traveler Rating:


Based on 3049 reviews

Read Recent Reviews

0.4 mile

Days Inn Historic District

155 Meeting Street, Charleston, SC 29401


0.4 mile from Charleston Cruise Ship Terminal

From $216
See Rates







| | |
| --- | --- |
| Check In | 1600 |
| Check Out | 1100 |




Rated Average Cheap, downtown motel 1 block from City Market

2 floors, 124 rooms - no elevator

Outdoor swimming pool open in summer

Microwave and refrigerator in every room

Free Internet in room

Parking costs $14 per night

Pet-friendly motel - pets allowed only in smoking rooms, 2 pets per room - $10 per night fee for each pet.

- Mar 2015 Most Recent HotelGuides Review

"I was pleasantly surprised by this older motel. The room was nice, clean, and renovated, and the employees were extremely courteous. Awesome location and great value. Definitely stay here.2017-02-24"

More >

TripAdvisor Traveler Rating:


Based on 2191 reviews

Read Recent Reviews

0.4 mile

King Charles Inn

237 Meeting Street, Charleston, SC 29401


0.4 mile from Charleston Cruise Ship Terminal

From $209
See Rates







| | |
| --- | --- |
| Check In | 16 00 |
| Check Out | 11 00 |




Rated High Luxury, smoke-free, downtown hotel

2 blocks from City Market

4 floors, 93 rooms

Outdoor swimming pool open in summer

Restaurant - lounge

Restaurant open for breakfast only

Free Internet in room

Free parking

Not pet-friendly - no pets allowed.

- May 2016 Most Recent HotelGuides Review

"Centrally located. We weren't able to check in early as hoped, but the hotel staff did offer to store our luggage, and later upgraded us to a suite. Great customer service from all. We'd definitely come back.2017-02-10"

More >

TripAdvisor Traveler Rating:


Based on 2696 reviews

Read Recent Reviews

0.4 mile

Mills House Wyndham Grand Hotel

115 Meeting Street, Charleston, SC 29401


0.4 mile from Charleston Cruise Ship Terminal

From $279
See Rates







| | |
| --- | --- |
| Check In | 1500 |
| Check Out | 1100 |




Rated High Upscale, smoke-free, full-service, downtown hotel

In lower historic district, 2 blocks from City Market

1 block from Broad Street

7 floors, 214 rooms - AAA 4 Diamonds

Outdoor swimming pool - exercise room

Restaurant - lounge - room service

Free Internet in room

Parking costs $20 per night

Not pet-friendly - no pets allowed.

- May 2016 Most Recent HotelGuides Review

"A gorgeous hotel. I enjoyed the artwork in various rooms on the 1st floor as well as the elegant yet comfortable furnishings. The room was quite nice, though there was no information about on-site dining. Courteous, helpful staff. No vending machines, but breakfast was delicious. Treat yourself and stay here.2015-12-04"

More >

TripAdvisor Traveler Rating:


Based on 3260 reviews

Read Recent Reviews

0.4 mile

Grand Bohemian Hotel

55 Wentworth Street, Charleston, SC 29401


0.4 mile from Charleston Cruise Ship Terminal

From $296
See Rates







| | |
| --- | --- |
| Check In | 1600 |
| Check Out | 1100 |




Rated Very High Luxury, smoke-free, full-service hotel

In downtown Charleston historic district

An Autograph Collection hotel

4 floors, 50 rooms

No swimming pool

Fitness center

Restaurant - lounge

Free Internet in room

Valet parking only - $29 per night

Pet-friendly hotel - $150 per stay pet fee.

- Apr 2015 Most Recent HotelGuides Review

"An absolutely stunning hotel. A grand entrance led to a magnificent front desk, and the room was beautifully decorated. I parked up the street instead of using valet parking. There was a 24-hour elevator to access cars, and the lot is well-patrolled. Definitely eat at Jestine's Kitchen next door for great comfort food.2016-12-18"

TripAdvisor Traveler Rating:


Based on 216 reviews

Read Recent Reviews

0.4 mile

Elliott House Inn

78 Queen Street, Charleston, SC 29401


0.4 mile from Charleston Cruise Ship Terminal

From $171
See Rates







| | |
| --- | --- |
| Check In | 15 00 |
| Check Out | 11 00 |




Rated Average Midscale, smoke-free bed and breakfast inn

In the downtown Charleston historic district

Built in 1861

3 floors, 25 rooms - elevator

No swimming pool

Free Internet in room

No on-site parking available

Not pet-friendly - no pets allowed.

- Apr 2016 Most Recent HotelGuides Review

"The inn seemed overpriced. The room was musty, and the pillows were smelly. The staff was courteous, though. Shop around.2016-11-21"

More >

TripAdvisor Traveler Rating:


Based on 806 reviews

Read Recent Reviews

0.4 mile

Zero George Street Hotel

Zero George Street, Charleston, SC 29401


0.4 mile from Charleston Cruise Ship Terminal

From $504
See Rates







| | |
| --- | --- |
| Check In | 15 00 |
| Check Out | 12 00 |




Rated Very High Upscale, smoke-free, downtown hotel

3 blocks from City Market

4 buildings - 3 floors; 16 rooms, 2 suites - no elevator

No swimming pool

Restaurant

Restaurant open for dinner only

Free continental breakfast

Free Internet in room

Valet parking only - $29 per night

Not pet-friendly - no pets allowed.

- May 2016

TripAdvisor Traveler Rating:


Based on 460 reviews

Read Recent Reviews

0.4 mile

Kings Courtyard Inn

198 King Street, Charleston, SC 29401


0.4 mile from Charleston Cruise Ship Terminal

From $329
See Rates







| | |
| --- | --- |
| Check In | 15 00 |
| Check Out | 12 00 |




Rated Very High Midscale, smoke-free, downtown bed and breakfast inn

Member of Historic Hotels of America

3 floors, 41 rooms and suites - elevator

No swimming pool

Free Internet in room

Parking costs $15 per night

Pet-friendly bed and breakfast inn - allows dogs only - $25 per night fee for each dog.

- Dec 2015 Most Recent HotelGuides Review

"My friends and I had a great time at this inn. Everything was wonderful. You won't be disappointed if you stay here.2015-05-07"

More >

TripAdvisor Traveler Rating:


Based on 569 reviews

Read Recent Reviews

0.5 mile

Renaissance Hotel

68 Wentworth Street, Charleston, SC 29401


0.5 mile from Charleston Cruise Ship Terminal

From $356
See Rates







| | |
| --- | --- |
| Check In | 1600 |
| Check Out | 1100 |




Rated High Luxury, smoke-free, full-service, downtown hotel

In Charleston historic district

6 floors, 166 rooms and suites - AAA 4 Diamonds

Outdoor swimming pool - exercise room

Restaurant - lounge - room service

Internet access costs $13 per night

Parking costs $12 per night

Not pet-friendly - no pets allowed.

- Oct 2014 Most Recent HotelGuides Review

"Wonderful hotel stay. Highly recommend.2016-06-03"

More >

TripAdvisor Traveler Rating:


Based on 1019 reviews

Read Recent Reviews

0.5 mile

Restoration Hotel

75 Wentworth Street, Charleston, SC 29401


0.5 mile from Charleston Cruise Ship Terminal

From $540
See Rates







| | |
| --- | --- |
| Check In | 15 00 |
| Check Out | 12 00 |




Rated Very High Upscale, smoke-free, downtown hotel

Located in Charleston historic district

3 floors, 15 suites - elevator - AAA 4 Diamonds

2-night minimum stay required on weekends

Kitchen in every suite

Free continental breakfast

No swimming pool

Free Internet in room

Valet parking only - $24 per night

Not pet-friendly - no pets allowed.

- May 2016

TripAdvisor Traveler Rating:


Based on 964 reviews

Read Recent Reviews

0.6 mile

John Rutledge House Inn

116 Broad Street, Charleston, SC 29401


0.6 mile from Charleston Cruise Ship Terminal

From $365
See Rates







| | |
| --- | --- |
| Check In | 16 00 |
| Check Out | 12 00 |




Rated Very High Midscale, smoke-free, downtown, historic bed and breakfast inn

National Trust Historic Hotel of America c. 1763

3 buildings - 2, 2, and 4 floors; 19 rooms and suites

No elevator - AAA 4 Diamonds

No swimming pool

Free Internet in room

Parking costs $15 per night

Pet-friendly bed and breakfast inn - $25 per night pet fee.

- Dec 2015

TripAdvisor Traveler Rating:


Based on 645 reviews

Read Recent Reviews

0.6 mile

Courtyard Hotel Marion Square

125 Calhoun Street, Charleston, SC 29401


0.6 mile from Charleston Cruise Ship Terminal

From $229
See Rates







| | |
| --- | --- |
| Check In | 1600 |
| Check Out | 1100 |




Rated High Upper-midscale, smoke-free, downtown hotel

Near Marion Square - 2 blocks from Gaillard Center

6 floors; 168 rooms, 8 suites

Outdoor swimming pool - exercise room

Restaurant - lounge

Restaurant open for breakfast and dinner only

Free Internet in room

Parking costs $18 per night

Not pet-friendly - no pets allowed.

- Jan 2015 Most Recent HotelGuides Review

"A pleasant hotel. The location was perfect for walking around Charleston.2016-03-04"

More >

TripAdvisor Traveler Rating:


Based on 1574 reviews

Read Recent Reviews

0.7 mile

Dewberry Hotel

334 Meeting Street, Charleston, SC 29403


0.7 mile from Charleston Cruise Ship Terminal

From $428
See Rates







| | |
| --- | --- |
| Check In | 1500 |
| Check Out | 1100 |




Rated Very High Luxury, smoke-free, full-service, upper downtown hotel

Near Marion Square

8 floors, 155 rooms and suites

No swimming pool

Exercise room

2 restaurants - bar - 24-hour room service

Full-service spa

Free Internet in room

Valet parking only - $36 per night

Not pet-friendly - no pets allowed.

- May 2017

TripAdvisor Traveler Rating:


Based on 243 reviews

Read Recent Reviews

0.7 mile

Embassy Suites

337 Meeting Street, Charleston, SC 29403


0.7 mile from Charleston Cruise Ship Terminal

From $180
See Rates







| | |
| --- | --- |
| Check In | 16 00 |
| Check Out | 11 00 |




Rated High Upscale, smoke-free, full-service, all-suite hotel

Located on Marion Square in old Citadel barracks

5 floors, 153 2-room suites - AAA 3 Diamonds, Forbes 3 Stars

Outdoor swimming pool - exercise room

Restaurant - lounge - room service

Microwave and refrigerator in every suite

Free hot breakfast buffet

Free Internet in room

Parking costs $16 per night

Not pet-friendly - no pets allowed.

- Sep 2015 Most Recent HotelGuides Review

"Nice hotel and good breakfast.2016-11-09"

More >

TripAdvisor Traveler Rating:


Based on 1758 reviews

Read Recent Reviews

0.7 mile

Francis Marion Hotel

387 King Street, Charleston, SC 29403


0.7 mile from Charleston Cruise Ship Terminal

From $252
See Rates







| | |
| --- | --- |
| Check In | 16 00 |
| Check Out | 12 00 |




Rated High Upper-midscale, smoke-free, full-service hotel

In historic district across from Marion Square

12 floors, 230 rooms and suites

No swimming pool

Exercise room

Restaurant - lounge - room service

Full-service spa

Free Internet in room

Parking costs $17 per night

Not pet-friendly - no pets allowed.

- Apr 2016 Most Recent HotelGuides Review

"Good location - great room and view - staff was friendly - a fabulous hotel.2011-10-01"

More >

TripAdvisor Traveler Rating:


Based on 2777 reviews

Read Recent Reviews

0.8 mile

Hampton Inn Historic District

345 Meeting Street, Charleston, SC 29403


0.8 mile from Charleston Cruise Ship Terminal

From $174
See Rates







| | |
| --- | --- |
| Check In | 16 00 |
| Check Out | 12 00 |




Rated Very High Midscale, downtown hotel near Charleston Visitor Center

5 floors, 171 rooms - AAA 3 Diamonds, Forbes 3 Stars

Outdoor swimming pool - exercise room

Free hot breakfast buffet

Free Internet in room

Parking costs $17 per night

Not pet-friendly - no pets allowed.

- Apr 2016 Most Recent HotelGuides Review

"Convenient to historic sites and excellent restaurants. The hotel staff was pleasant and helpful, and breakfast was good. Great place to stay.2017-05-11"

More >

TripAdvisor Traveler Rating:


Based on 1850 reviews

Read Recent Reviews

0.8 mile

Wentworth Mansion

149 Wentworth Street, Charleston, SC 29401


0.8 mile from Charleston Cruise Ship Terminal

From $795
See Rates







| | |
| --- | --- |
| Check In | 16 00 |
| Check Out | 12 00 |




Rated Very High Luxury, smoke-free, downtown inn near College of Charleston

5 floors, 21 rooms - AAA 5 Diamonds

No swimming pool

Restaurant

Restaurant open for dinner only

Full-service spa

Free continental breakfast

Free Internet in room

Free parking

Pet-friendly inn - allows dogs only in a few pet rooms - $25 per night fee for each dog.

- May 2016

TripAdvisor Traveler Rating:


Based on 824 reviews

Read Recent Reviews

1.1 miles

Holiday Inn Historic District

425 Meeting Street, Charleston, SC 29401


1.1 miles from Charleston Cruise Ship Terminal

From $172
See Rates







| | |
| --- | --- |
| Check In | 15 00 |
| Check Out | 11 00 |




Rated High Upper-midscale, smoke-free hotel

On northern edge of downtown area

5 floors, 120 rooms and suites

Outdoor swimming pool - exercise room

Restaurant - lounge - room service

Restaurant open for breakfast and dinner only

Free Internet in room

Valet parking only - $19 per night

Not pet-friendly - no pets allowed.

- May 2016 Most Recent HotelGuides Review

"The hotel met our needs. Walk to restaurants and sports bars; not far from the marketplace and law school. The room was comfortable and had a nice balcony, but I didn't like that our room was at the end of a long corridor far from the lobby. We tried to go down the stairs closer to our room and ended up in the kitchen with no access to the lobby. No coffee in the lobby, but lemon water was provided. The staff was amazing. Nice complimentary breakfast. Only valet parking was available. 2016-08-26"

More >

TripAdvisor Traveler Rating:


Based on 662 reviews

Read Recent Reviews

1.2 miles

Hyatt Place Hotel Historic

560 King Street, Charleston, SC 29403


1.2 miles from Charleston Cruise Ship Terminal

From $209
See Rates







| | |
| --- | --- |
| Check In | 16 00 |
| Check Out | 12 00 |




Rated High Upper-midscale, smoke-free hotel

On northern edge of downtown area

9 floors, 191 rooms

Heated indoor swimming pool - exercise room

Lounge - 24-hour room service

Free hot breakfast buffet

Free Internet in room

Valet parking only - $30 per night

Not pet-friendly - no pets allowed.

- Jan 2017 Most Recent HotelGuides Review

"I enjoyed this lovely hotel. The employees were nice. Unfortunately, construction noise woke me up at 7 AM each morning.2017-02-25"

More >

TripAdvisor Traveler Rating:


Based on 654 reviews

Read Recent Reviews
Why Book Here?

Lowest price guarantee
Pay at hotel in most cases
If you don't like your hotel,
we'll refund your money.
Cash rewards + hotel points too



Charleston Info
Cruise Ship Port of Charleston
Spoleto Festival USA
Piccolo Spoleto Festival
Charleston Hotels and Reviews
Charleston Group Hotel Rates
Map of Hotels near Charleston Cruise Ship Terminal
Hotels near
Nearby Attractions



Hotels near Dock Street Theatre
0.3 mile SW


Hotels near Gaillard Center
0.6 mile NW


Hotels near TD Arena
0.6 mile NW


Hotels near South Carolina Aquarium
0.7 mile north


Hotels near College of Charleston
0.7 mile west


Hotels near MUSC Children's Hospital
1.2 miles west


Hotels near MUSC University Hospital
1.3 miles west


Hotels near MUSC - Medical University of South Carolina
1.3 miles west


Hotels near Roper Hospital
1.4 miles west


Hotels near Ralph Johnson VA Medical Center
1.6 miles west


Hotels near Johnson Hagood Stadium
1.9 miles NW


Hotels near The Citadel
2.3 miles NW


Hotels near McAlister Field House
2.4 miles NW


Hotels near Charlestowne Landing
4.0 miles NW


Hotels near North Charleston Amtrak Station
8 miles NW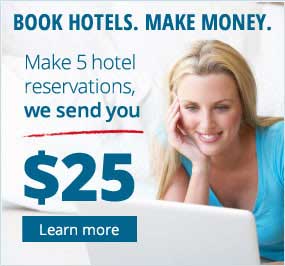 Hotel Tips