Downtown Portland Hotels – Portland, Oregon
---
Welcome to our Downtown Portland hotels guide ... where you'll find honest, concise hotel reviews, all discounts, a lowest rate guarantee, and no booking fees.
Downtown Portland Hotels and Reviews
Pearl District, Keller Auditorium, Portland Art Museum, Portland Spirit, Chinatown, Pioneer Courthouse Square, Oregon Symphony, Waterfront Park, Arlene Schnitzer Hall, Oaks Park
Best value hotels are listed first. These are good hotels that cost less than other good hotels. Based on guest reviews and nightly room rates.
Courtyard by Marriott Hotel Portland City Center

$$$$

550 Southwest Oak Street, Portland, OR 97204




More Photos




| | |
| --- | --- |
| Check In | 1500 |
| Check Out | 1200 |




Rated Very High Upper-midscale, smoke-free, full-service hotel

In downtown Portland near Pearl District

16 floors, 256 rooms and suites - AAA 3 Diamonds

No swimming pool

24-hour exercise room

Restaurant - lounge - room service

Free Internet in room

Valet parking only - $35 per night

Pet-friendly hotel - allows pets up to 50 pounds - $50 per stay pet fee.

- Mar 2015 Most Recent Guest Review

"Close to everything.2011-04-01"

More >

TripAdvisor Traveler Rating:


Based on 814 reviews

Read Recent Reviews

Ace Hotel Portland

$$

1022 Southwest Stark Street, Portland, OR 97205




More Photos




| | |
| --- | --- |
| Check In | 16 00 |
| Check Out | 12 00 |




Rated High Midscale, smoke-free, downtown Portland hotel

4 floors, 79 rooms

No swimming pool

Restaurant - room service

Free Internet in room

Parking costs $25 per night

Pet-friendly hotel - no pet fee.

- Sep 2013 Most Recent Guest Review

"Modern hotel - had wooden curtains - didn't like the shared bathroom - no breakfast provided - this place was for youngsters.2010-08-01"

More >

TripAdvisor Traveler Rating:


Based on 389 reviews

Read Recent Reviews

Hotel Rose Portland

$$$$

50 Southwest Morrison Street, Portland, OR 97204




More Photos




| | |
| --- | --- |
| Check In | 16 00 |
| Check Out | 12 00 |




Rated High Upper-midscale, smoke-free, full-service hotel

In downtown Portland

5 floors, 140 rooms and suites

No swimming pool

Restaurant - lounge - room service

Free Internet in room

Parking costs $15 per night

Pet-friendly hotel - pets allowed in 5 pet rooms - $20 per night pet fee.

- Oct 2014 Most Recent Guest Review

"Convenient to downtown - good value - heard some noise from the hallway.2009-05-01"

More >

TripAdvisor Traveler Rating:


Based on 337 reviews

Read Recent Reviews

Residence Inn by Marriott Portland

$$$$$

1150 Northwest 9th Avenue, Portland, OR 97209




More Photos




| | |
| --- | --- |
| Check In | 1600 |
| Check Out | 1200 |




Rated Very High Upscale, smoke-free, all-suite, extended-stay hotel

In downtown Portland near Portland Union Station

6 floors, 223 suites

Indoor swimming pool - exercise room

Kitchen in every suite

Free hot breakfast buffet

Free Internet in room

Valet parking only - $32 per night

Pet-friendly hotel - $100 per stay pet fee.

- Aug 2014

TripAdvisor Traveler Rating:


Based on 308 reviews

Read Recent Reviews

Benson Hotel Portland

$$

309 Southwest Broadway, Portland, OR 97205




More Photos





Rated High Upscale, smoke-free, downtown hotel near Pearl District

A Coast Hotel Property

14 floors, 287 rooms and suites

AAA 4 Diamonds

No swimming pool

24-hour fitness center

2 restaurants - lounge - room service

Free Internet in room

Valet parking only - $31 per night

Pet-friendly hotel - $25 per stay pet fee.

- Sep 2013 Most Recent Guest Review

"Conveniently located - hotel was attractive and clean - friendly staff - great, low-key elegance.2011-03-01"

More >

TripAdvisor Traveler Rating:


Based on 1429 reviews

Read Recent Reviews

Marriott Hotel Downtown Waterfront Portland

$$$$$

1401 Southwest Naito Parkway, Portland, OR 97201




More Photos




| | |
| --- | --- |
| Check In | 1600 |
| Check Out | 1200 |




Rated High Upscale, smoke-free, downtown, waterfront hotel

Located in the financial district

16 floors, 503 rooms

Heated indoor swimming pool

24-hour fitness center

Restaurant - lounge - room service

Internet access costs $13 per night

Parking costs $32 per night

Not pet-friendly - no pets allowed.

- Oct 2013 Most Recent Guest Review

"Great hotel. I had a beautiful waterside room and loved the stylish decor. I had requested a baby crib, and it was in the room when I arrived. Ask for a water view; you'll be happy you did. I'll stay here again.2015-10-06"

More >

TripAdvisor Traveler Rating:


Based on 868 reviews

Read Recent Reviews

Embassy Suites Downtown Portland

$$$

319 Southwest Pine Street, Portland, OR 97204




More Photos




| | |
| --- | --- |
| Check In | 15 00 |
| Check Out | 12 00 |




Rated Very High Upscale, smoke-free, all-suite, downtown Portland hotel

Located in Old Town

8 floors, 276 suites

Heated indoor swimming pool - 24-hour exercise room

Restaurant - lounge - room service

Restaurant open for lunch and dinner only

Full-service spa

Microwave and refrigerator in every suite

Free hot breakfast buffet

Internet access costs $10 per night

Parking costs $30 per night

Not pet-friendly - no pets allowed.

- Sep 2015 Most Recent Guest Review

"Perfect location - room was clean - the kids enjoyed the pool - great food.2011-02-01"

More >

TripAdvisor Traveler Rating:


Based on 1464 reviews

Read Recent Reviews

Hilton Hotel & Executive Tower Portland

$$$

921 Southwest 6th Avenue, Portland, OR 97204




More Photos




| | |
| --- | --- |
| Check In | 16 00 |
| Check Out | 12 00 |




Rated High Upscale, smoke-free, full-service hotel

In downtown Denver near Schnitzer Auditorium

2 buildings - 23 floors, 782 rooms and suites

Indoor swimming pool - 24-hour fitness center

Restaurant - lounge - room service

Internet access costs $10 per night

Valet parking only - $32 per night

Pet-friendly hotel - allows pets up to 40 pounds - $25 per stay pet fee.

- Oct 2013 Most Recent Guest Review

"Close to Schnitzer Auditorium - west entrance was locked at 11 PM, so we had to walk a block around the hotel to enter - excellent bistro2010-04-01"

More >

TripAdvisor Traveler Rating:


Based on 1632 reviews

Read Recent Reviews

Mark Spencer Hotel Portland

$$$

409 Southwest 11th Avenue, Portland, OR 97205




More Photos




| | |
| --- | --- |
| Check In | 16 00 |
| Check Out | 12 00 |




Rated High Midscale, smoke-free, downtown Portland hotel

Near Pearl District

Near Powell's Books, Whole Foods, and restaurants

6 floors, 101 rooms and suites

No swimming pool

Exercise room

Free continental breakfast

Free Internet in room

Parking costs $18 per night

Pet-friendly hotel - $20 per night fee for each pet.

- Oct 2013 Most Recent Guest Review

"Decent rates - room was comfortable - kitchen had all the dishes I needed - bed was comfortable - breakfast was toast, cereal, and coffee - parking spaces were too small.2010-08-01"

More >

TripAdvisor Traveler Rating:


Based on 951 reviews

Read Recent Reviews

Paramount Hotel Portland

$$$$

808 Southwest Taylor Street, Portland, OR 97205




More Photos




| | |
| --- | --- |
| Check In | 16 00 |
| Check Out | 12 00 |




Rated Very High Upscale, smoke-free, full-service, downtown Portland hotel

A Coast Hotel Property

15 floors, 154 rooms and suites

No swimming pool

24-hour exercise room

Restaurant - lounge - room service

Free Internet in room

Valet parking only - $31 per night

Not pet-friendly - no pets allowed.

- Oct 2014 Most Recent Guest Review

"Great location - room was clean; had everything we needed - staff was helpful - I'd return.2011-03-01"

More >

TripAdvisor Traveler Rating:


Based on 897 reviews

Read Recent Reviews

Marriott City Center Hotel Portland

$$$$$

520 Southwest Broadway, Portland, OR 97205




More Photos




| | |
| --- | --- |
| Check In | 1600 |
| Check Out | 1200 |




Rated Average Upscale, smoke-free, downtown Portland hotel

16 floors, 256 rooms

No swimming pool

24-hour fitness center

Restaurant - lounge - room service

Internet access costs $10 per night

Valet parking only - $34 per night

Not pet-friendly - no pets allowed.

- Oct 2013 Most Recent Guest Review

"Hotel was nice and the room was clean, but we ended up on the floor with the rowdy guests coming in late at night. 2015-03-19"

More >

TripAdvisor Traveler Rating:


Based on 577 reviews

Read Recent Reviews

Hotel Modera Portland

$$$

515 SW Clay Street, Portland, OR 97201




More Photos




| | |
| --- | --- |
| Check In | 16 00 |
| Check Out | 12 00 |




Rated Very High Upper-midscale, smoke-free, full-service hotel

In downtown Portland

4 floors, 174 rooms and suites

No swimming pool

24-hour fitness center

Restaurant - lounge - room service

Free Internet in room

Valet parking only - $27 per night

Not pet-friendly - no pets allowed.

- Oct 2013 Most Recent Guest Review

"Nice atmosphere - heard some traffic noise - great staff - fun place to stay.2010-06-01"

More >

TripAdvisor Traveler Rating:


Based on 1453 reviews

Read Recent Reviews

Westin Hotel Portland

$$$$$

750 Southwest Alder Street, Portland, OR 97205




More Photos




| | |
| --- | --- |
| Check In | 1500 |
| Check Out | 1200 |




Rated High Upscale, smoke-free, downtown hotel

19 floors, 205 rooms and suites - AAA 4 Diamonds

No swimming pool

Exercise room

Restaurant - lounge - 24-hour room service

Internet access costs $13 per night

Valet parking only - $35 per night

Pet-friendly hotel - no pet fee.

- Oct 2013

TripAdvisor Traveler Rating:


Based on 791 reviews

Read Recent Reviews

Hotel Lucia Portland

$$

400 Southwest Broadway, Portland, OR 97205




More Photos




| | |
| --- | --- |
| Check In | 16 00 |
| Check Out | 12 00 |




Rated Very High Upper-midscale, smoke-free, downtown Portland hotel

A Provenance Hotel

9 floors, 127 rooms

No swimming pool

24-hour fitness center

Restaurant - lounge - 24-hour room service

Internet access costs $10 per night

Valet parking only - $37 per night

Pet-friendly hotel - $45 per stay pet fee.

- Oct 2013 Most Recent Guest Review

"Good, central location - nice lobby - room was clean and quiet, decor was pleasing - bed was comfortable with a great supply of pillows - bathroom needed a ventilation fan - loaner umbrella and iPod dock were a nice touch - staff was friendly, efficient, and helpful - restaurant and bar next to the hotel was great - I'd stay again.2007-06-01"

More >

TripAdvisor Traveler Rating:


Based on 412 reviews

Read Recent Reviews

Vintage Plaza Hotel Portland

$$$$

422 Southwest Broadway, Portland, OR 97205




More Photos




| | |
| --- | --- |
| Check In | 15 00 |
| Check Out | 12 00 |




Rated High Upscale, smoke-free, downtown Portland hotel

10 floors, 107 rooms

A Kimpton hotel

AAA 4 Diamonds

No swimming pool

Fitness center

Restaurant - lounge - room service

Internet access costs $13 per night

Valet parking only - $37 per night

Pet-friendly hotel - no pet fee.

- Mar 2015 Most Recent Guest Review

"Nice, small hotel in a good location, but not worth the price. The room had too many lamps. Nice work space, but I had trouble connecting to the Internet. The bottom bedsheets weren't fitted. No electrical outlet by the bedside table. No counter space in the bathroom for toiletries.2015-10-04"

More >

TripAdvisor Traveler Rating:


Based on 896 reviews

Read Recent Reviews

Hotel Deluxe Portland

$$$

729 Southwest 15th Avenue, Portland, OR 97205




More Photos




| | |
| --- | --- |
| Check In | 16 00 |
| Check Out | 12 00 |




Rated High Upper-midscale, smoke-free, downtown Portland hotel

Located 2 blocks from MAX light rail line

A Provenance Hotel

8 floors, 130 rooms and suites

No swimming pool

24-hour fitness center

Restaurant - lounge - room service

Free Internet in room

Parking costs $29 per night

Pet-friendly hotel - pets allowed only in 3rd floor rooms - $45 per stay pet fee.

- Oct 2013 Most Recent Guest Review

"The hotel was convenient and clean. The room was small but pleasant. Excellent staff. The restaurant was quite good. I had a nice stay.2015-05-10"

More >

TripAdvisor Traveler Rating:


Based on 1611 reviews

Read Recent Reviews

Sentinel Hotel Portland

$$$$

614 Southwest 11th Avenue, Portland, OR 97205




More Photos




| | |
| --- | --- |
| Check In | 16 00 |
| Check Out | 12 00 |




Rated Very High Upscale, smoke-free, full-service hotel

In downtown Portland

A Provenance Hotel

6 floors, 100 rooms and suites

No swimming pool

24-hour fitness center

Restaurant - lounge - room service

Internet access costs $10 per night

Valet parking only - $36 per night

Pet-friendly hotel - $45 per stay pet fee.

- Mar 2014 Most Recent Guest Review

"Great location - hotel was attractive - staff was always available to help - had an on-site restaurant, bar, and Starbucks - I'd stay again.2011-11-01"

More >

TripAdvisor Traveler Rating:


Based on 528 reviews

Read Recent Reviews

Hotel Monaco Portland

$$$$

506 Southwest Washington, Portland, OR 97204




More Photos




| | |
| --- | --- |
| Check In | 15 00 |
| Check Out | 12 00 |




Rated Very High Upscale, full-service, downtown Portland hotel

Near restaurants and shopping

10 floors, 221 rooms and suites - AAA 4 Diamonds

A Kimpton hotel

No swimming pool

24-hour fitness center

Restaurant - lounge - 24-hour room service

Internet access costs $12 per night

Valet parking only - $38 per night

Pet-friendly hotel - no pet fee.

- Oct 2013 Most Recent Guest Review

"Close to shops and public transportation - small room - no room in the minibar for items we brought with us - staff was friendly and helpful - parking fee was outrageous - mostly good.2011-02-01"

More >

TripAdvisor Traveler Rating:


Based on 2528 reviews

Read Recent Reviews

Heathman Hotel Portland

$$$

1001 Southwest Broadway, Portland, OR 97205




More Photos




| | |
| --- | --- |
| Check In | 15 30 |
| Check Out | 12 00 |




Rated Very High Upscale, smoke-free, downtown hotel

Located near stores, restaurants, and theaters

A Preferred Hotels & Resorts property

Member of Historic Hotels of America

10 floors, 150 rooms and suites

AAA 4 Diamonds

No swimming pool

Fitness center

Restaurant - lounge - room service

Free Internet in room

Valet parking only - $31 per night

Pet-friendly hotel - $35 per night fee for each pet.

- Oct 2013 Most Recent Guest Review

"The hotel staff was very attentive and helpful. Enjoy the lounge and the library.2015-07-02"

More >

TripAdvisor Traveler Rating:


Based on 1273 reviews

Read Recent Reviews

Nines Hotel Portland

$$$$$

525 Southwest Morrison Street, Portland, OR 97204




More Photos




| | |
| --- | --- |
| Check In | 1500 |
| Check Out | 1200 |




Rated High Luxury, smoke-free, full-service hotel

In downtown Portland

A Luxury Collection Hotel

9 floors, 331 rooms and suites - AAA 4 Diamonds

No swimming pool

Fitness center - restaurant - lounge

24-hour room service

Free Internet in room

Valet parking only - $39 per night

Pet-friendly hotel - allows pets up to 60 pounds - $30 per night pet fee.

- Oct 2013 Most Recent Guest Review

"If you want a top-quality, modern hotel in a convenient downtown location, and price is no object, then this is the hotel for you. The hotel was spotless, and all the employees were friendly. Both Urban Farmer and The Departure were good restaurants. The concierge and valet parking staff made our stay go smoothly. Having said that, it was slightly overpriced.2015-07-29"

More >

TripAdvisor Traveler Rating:


Based on 1835 reviews

Read Recent Reviews
Map of Portland Hotels
Downtown, Pearl District


Portland Info


Pet-Friendly Portland Hotels

Portland Group Hotel Rates

Hotels near Portland Airport - PDX

Portland Hotels and Reviews


Hotels near
Nearby Attractions



Portland State University
0.4 mile SW


Art Institute of Portland
0.5 mile north


Portland Classical Chinese Garden
0.6 mile NE


Jeld-Wen Field
0.7 mile NW


Providence Park
0.7 mile NW


Providence Park
0.7 mile NW


Pacific Northwest College of Art
0.9 mile north


National College of Natural Medicine
1.1 miles south


Portland Oregon Convention Center
1.1 miles NE


Veterans Memorial Coliseum
1.2 miles NE


Rose Garden
1.2 miles NE


OHSU School of Medicine
1.3 miles south


Oregon Health and Science University
1.3 miles south


Portland Japanese Garden
1.4 miles west


Ambridge Event Center
1.4 miles NE


Portland VA Medical Center
1.5 miles south


Oregon Zoo
1.9 miles west


Oaks Park
4 miles south


Reed College
4 miles SE


Concordia University Portland
5 miles NE


Portland Hotel Tips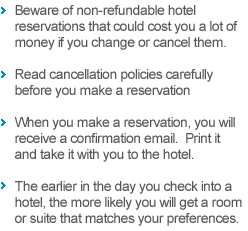 Hotels near
Nearby Cities



West Slope OR Hotels
5 miles west


Raleigh Hills OR Hotels
5 miles SW


Garden Home OR Hotels
5 miles SW


Milwaukie OR Hotels
6 miles south


Beaverton OR Hotels
7 miles west


Lake Oswego OR Hotels
7 miles south


Oak Grove OR Hotels
8 miles south


Tigard OR Hotels
8 miles SW


Vancouver WA Hotels
9 miles north


Happy Valley OR Hotels
9 miles SE


HotelGuides.com