| | |
| --- | --- |
| Las Cruces is located in south central New Mexico, 50 miles northwest of El Paso, Texas and 70 miles southwest of Alamogordo. It is the home of New Mexico State University. | |
Click any colored area to see hotels within that area.
Las Cruces Hotels, Motels, and Reviews – By Area
Best Value Hotels in Las Cruces
Best value hotels are listed first. These are good hotels that cost less than other good hotels. Based on guest reviews and nightly room rates.
Econo Lodge Las Cruces


2585 South Valley Drive, Las Cruces, NM 88005




From $50
See Rates

Rated Average Cheap hotel near New Mexico State University

2 floors, 38 rooms - no elevator

Heated outdoor swimming pool

Microwave and refrigerator in every room

Free continental breakfast

Free Internet in room

Free parking

Pet-friendly hotel - allows pets up to 25 pounds, 1 pet per room - $20 per night pet fee.

- Aug 2015 Most Recent HotelGuides Review

"The toilet in my hotel room was clogged, and there were beer cans behind the dresser. The pool was disgusting.2017-03-30"

More >

TripAdvisor Traveler Rating:


Based on 58 reviews

Read Recent Reviews

WoodSpring Suites Las Cruces


2080 South Triviz Drive, Las Cruces, NM 88001




From $55
See Rates

Rated Average Budget, all-suite, extended-stay, weekly rate hotel

Near New Mexico State University

4 floors, 121 suites

No swimming pool

Kitchen in every suite

Free Internet in room

Free parking

Not pet-friendly - no pets allowed.

- Jan 2017

Note: Some WoodSpring Suites charge a weekly rate, even if you stay just one night.

Most Recent HotelGuides Review

"I had a pleasant hotel stay. The front desk clerk promptly solved a problem I had.2016-04-24"

TripAdvisor Traveler Rating:


Based on 45 reviews

Read Recent Reviews

Days Inn Las Cruces


755 Avenida de Mesilia, Las Cruces, NM 88005




From $57
See Rates

Rated Average Cheap motel near New Mexico State University

2 floors, 117 rooms - no elevator - AAA 3 Diamonds

Outdoor swimming pool - exercise room

Free continental breakfast

Free Internet in room

Free parking

Pet-friendly motel - allows pets up to 35 pounds, 2 pets per room - $25 per stay fee for each pet.

- Apr 2015 Most Recent HotelGuides Review

"Nice hospitality. Good motel stay.2015-07-23"

More >

TripAdvisor Traveler Rating:


Based on 866 reviews

Read Recent Reviews

Super 8 Hotel Las Cruces


245 La Posada Lane, Las Cruces, NM 88001




From $57
See Rates

Rated Average Cheap hotel near New Mexico State University

3 floors, 58 rooms and suites - no elevator

Outdoor swimming pool open in summer

Free continental breakfast

Free Internet in room

Free parking

Pet-friendly hotel - $10 per night fee for each pet.

- Mar 2016 Most Recent HotelGuides Review

"Beds were uncomfortable and had bedbugs - no coffee maker.2010-07-01"

More >

TripAdvisor Traveler Rating:


Based on 152 reviews

Read Recent Reviews

Super 8 Hotel White Sands Las Cruces


3405 Bataan Memorial West, Las Cruces, NM 88012




From $59
See Rates

Rated High Cheap hotel near I-25 at US 70

3 floors, 49 rooms and suites - no elevator

Outdoor swimming pool open in summer

Free continental breakfast

Free Internet in room

Free parking

Pet-friendly hotel - $10 per night fee for each pet.

- Oct 2016 Most Recent HotelGuides Review

"The accommodations were perfect for my needs, and the hotel staff was always courteous. I appreciated the earning breakfast on Sunday. A wonderful experience.2017-03-22"

More >

TripAdvisor Traveler Rating:


Based on 208 reviews

Read Recent Reviews

Sleep Inn Las Cruces


2121 South Triviz, Las Cruces, NM 88001




From $59
See Rates

Rated Average Midscale hotel near New Mexico State University

3 floors, 63 rooms and suites - elevator - AAA 3 Diamonds

Heated indoor swimming pool

Free hot breakfast buffet

Free Internet in room

Free parking

Pet-friendly hotel - $25 per stay pet fee.

- Mar 2016 Most Recent HotelGuides Review

"Nice hotel room, but the TV didn't work properly. I told the front desk clerk several times, but nothing was done. Good food.2015-12-19"

More >

TripAdvisor Traveler Rating:


Based on 116 reviews

Read Recent Reviews

La Quinta Inn Organ Mountain Las Cruces


1500 Hickory Drive, Las Cruces, NM 88005




From $62
See Rates

Rated High Midscale hotel near New Mexico State University

4 floors, 87 rooms and suites - AAA 3 Diamonds

Outdoor swimming pool open in summer

Free continental breakfast

Free Internet in room

Free parking - truck parking

Pet-friendly hotel - no pet fee.

- Oct 2016 Most Recent HotelGuides Review

"Great location. The room was clean and nicely appointed. I'd stay at this hotel again.2017-06-01"

More >

TripAdvisor Traveler Rating:


Based on 439 reviews

Read Recent Reviews

Quality Inn & Suites Las Cruces


2200 South Valley Drive, Las Cruces, NM 88005




From $63
See Rates

Rated Average Midscale motel near New Mexico State University

2 floors, 55 rooms and suites - no elevator - AAA 3 Diamonds

Outdoor swimming pool open in summer - exercise room

Microwave and refrigerator in every room

Free continental breakfast

Free Internet in room

Free parking - truck parking

Pet-friendly motel - allows pets up to 75 pounds, 2 pets per room - $15 per night fee for each pet.

- Oct 2016 Most Recent HotelGuides Review

"Awesome experience. I stayed at this motel for 4 days, and everything went well. All the employees were friendly and helpful. I wouldn't hesitate to stay here again.2016-03-24"

More >

TripAdvisor Traveler Rating:


Based on 154 reviews

Read Recent Reviews

Comfort Suites University Las Cruces


2101 South Triviz, Las Cruces, NM 88001




From $65
See Rates

Rated High Midscale, smoke-free, all-suite hotel

Near New Mexico State University

3 floors, 61 suites - elevator - AAA 3 Diamonds

Heated indoor swimming pool - exercise room

Microwave and refrigerator in every suite

Free hot breakfast buffet

Free Internet in room

Free parking

Pet-friendly hotel - $25 per night fee for each pet.

- Mar 2015 Most Recent HotelGuides Review

"A positive hotel stay. The room was large and had a partial divide. Good breakfast. Strongly consider this one.2017-02-24"

More >

TripAdvisor Traveler Rating:


Based on 118 reviews

Read Recent Reviews

Best Western Mission Inn Las Cruces


1765 South Main Street, Las Cruces, NM 88005




From $70
See Rates

Rated High Midscale, smoke-free motel near New Mexico State University

2 floors, 69 rooms and suites - no elevator - AAA 2 Diamonds

Outdoor swimming pool open in summer

Free hot breakfast buffet

Free Internet in room

Free parking - truck parking

Pet-friendly motel - allows pets up to 80 pounds, 2 pets per room - $10 per night fee for each pet.

- Sep 2016 Most Recent HotelGuides Review

"Nearby train was loud - liked the sit-down hot breakfast.2008-06-01"

More >

TripAdvisor Traveler Rating:


Based on 615 reviews

Read Recent Reviews

La Quinta Inn Las Cruces


790 Avenida de Mesilla, Las Cruces, NM 88005




From $72
See Rates

Rated Average Midscale hotel near New Mexico State University

2 floors, 139 rooms - no elevator - AAA 3 Diamonds

Outdoor swimming pool - exercise room

Free continental breakfast

Free Internet in room

Free parking - truck parking

Pet-friendly hotel - no pet fee.

- Oct 2016 Most Recent HotelGuides Review

"The hotel room was clean and refreshing. I liked the layout and having a pool in the enclosed courtyard. The breakfast attendant had an attitude when she was asked to re-stock things. I enjoyed my stay.2016-08-07"

More >

TripAdvisor Traveler Rating:


Based on 507 reviews

Read Recent Reviews

Comfort Inn & Suites Las Cruces


1300 Avenida De Mesilla, Las Cruces, NM 88005




From $90
See Rates

Rated High Midscale, smoke-free hotel near New Mexico State University

2 floors, 50 rooms and suites - elevator

Heated indoor swimming pool - exercise room

Microwave and refrigerator in every room

Free hot breakfast buffet

Free Internet in room

Free parking - truck parking

Pet-friendly hotel - allows pets up to 25 pounds, 2 pets per room - $10 per stay pet fee.

- Sep 2016 Most Recent HotelGuides Review

"Nice atmosphere - employees were well-mannered, helpful, and easy to talk to - I was pleasantly surprised.2011-03-01"

TripAdvisor Traveler Rating:


Based on 272 reviews

Read Recent Reviews

Ramada Hotel & Conference Center Las Cruces


201 East University Avenue, Las Cruces, NM 88005




From $90
See Rates

Rated High Midscale, smoke-free hotel near New Mexico State University

2 floors, 114 rooms and suites - no elevator - AAA 3 Diamonds

Heated indoor swimming pool - exercise room

Restaurant - lounge

Restaurant open for dinner only

Free hot breakfast buffet

Free Internet in room

Free parking - truck parking

Pet-friendly hotel - allows dogs only - $25 per stay fee up to 3 nights for each dog.

- Aug 2016 Most Recent HotelGuides Review

"There was a problem with the AC in my hotel room. The food was good.2016-08-09"

More >

TripAdvisor Traveler Rating:


Based on 73 reviews

Read Recent Reviews

SpringHill Suites by Marriott Las Cruces


1611 Hickory Loop, Las Cruces, NM 88005




From $93
See Rates

Rated High Midscale, smoke-free, all-suite hotel

Near New Mexico State University

3 floors, 101 suites - elevator

Outdoor swimming pool - exercise room

Microwave and refrigerator in every suite

Free hot breakfast buffet

Free Internet in room

Free parking

Not pet-friendly - no pets allowed.

- Oct 2016 Most Recent HotelGuides Review

"Clean and smoke-free - no on-site fitness center - great hotel.2010-06-01"

TripAdvisor Traveler Rating:


Based on 252 reviews

Read Recent Reviews

Staybridge Suites Las Cruces


2651 Northrise Drive, Las Cruces, NM 88011




From $94
See Rates

Rated Very High Upscale, smoke-free, all-suite, extended-stay hotel

Near I-25 at US 70

4 floors, 115 suites

Outdoor swimming pool - exercise room

Kitchen in every suite

Free hot breakfast buffet

Free Internet in room

Free parking

Pet-friendly hotel - allows pets up to 80 pounds, 2 pets per room - $150 pet fee if staying 7 nights or more - $75 pet fee if staying fewer than 7 nights.

- Sep 2016 Most Recent HotelGuides Review

"I loved it here. The room was beautiful, quiet, and peaceful. If you want a home away from home, I recommend this hotel.2015-03-15"

More >

TripAdvisor Traveler Rating:


Based on 151 reviews

Read Recent Reviews

Comfort Suites Telshor Blvd Las Cruces


230 North Telshor Blvd, Las Cruces, NM 88011




From $99
See Rates

Rated Very High Midscale, smoke-free, all-suite hotel near Mesilla Valley Mall

Also near downtown Las Cruces

4 floors, 75 suites

Heated indoor swimming pool - exercise room

Microwave and refrigerator in every suite

Free hot breakfast buffet

Free Internet in room

Free parking

Pet-friendly hotel - $10 per night fee for each pet.

- Sep 2015 Most Recent HotelGuides Review

"Great room, and everything was clean. I recommend this hotel.2017-04-20"

More >

TripAdvisor Traveler Rating:


Based on 49 reviews

Read Recent Reviews

Drury Inn & Suites Las Cruces


1631 Hickory Loop, Las Cruces, NM 88005




From $100
See Rates

Rated Very High Midscale, smoke-free hotel near New Mexico State University

4 floors, 73 rooms and suites

Heated indoor swimming pool - exercise room

Microwave and refrigerator in every room

Free hot breakfast buffet

Free Internet in room

Free parking

Pet-friendly hotel - allows up to 2 pets per room - $25 per night pet fee.

- Feb 2017 Most Recent HotelGuides Review

"Good hotel. The room and service were great, and we enjoyed the evening food and drinks. Our granddaughter loved the pool. We highly recommend staying here.2015-11-29"

More >

TripAdvisor Traveler Rating:


Based on 315 reviews

Read Recent Reviews

Fairfield Inn by Marriott Las Cruces


2101 Summit Court, Las Cruces, NM 88011




From $101
See Rates

Rated High Midscale, smoke-free hotel near I-25 at US 70

3 floors; 54 rooms, 23 suites - elevator

Outdoor swimming pool open in summer - exercise room

Free hot breakfast buffet

Free Internet in room

Free parking

Not pet-friendly - no pets allowed.

- Sep 2015 Most Recent HotelGuides Review

"The beds were comfortable, and the hotel staff was friendly. Great breakfast.2016-10-25"

More >

TripAdvisor Traveler Rating:


Based on 154 reviews

Read Recent Reviews

Hotel Encanto de Las Cruces


705 South Telshor Blvd, Las Cruces, NM 88011




From $117
See Rates

Rated Very High Midscale, smoke-free, full-service hotel

Near Mesilla Valley Mall

7 floors, 205 rooms and suites - AAA 3 Diamonds

Free shuttle to local attractions

Outdoor swimming pool - exercise room

Restaurant - lounge - room service

Free Internet in room

Free parking

Pet-friendly hotel - allows up to 2 pets per room (up to 75 pounds combined) - $25 per night fee for each pet.

- Oct 2016 Most Recent HotelGuides Review

"Nice ambiance - heavy traffic noise - liked the amenities.2009-09-01"

More >

TripAdvisor Traveler Rating:


Based on 1048 reviews

Read Recent Reviews

TownePlace Suites by Marriott Las Cruces


2143 Telshor Court, Las Cruces, NM 88011




From $119
See Rates

Rated High Midscale, smoke-free, all-suite, extended-stay hotel

Near I-25 at US 70

3 floors, 81 suites - elevator

Heated outdoor swimming pool - exercise room

Kitchen in every suite

Free hot breakfast buffet

Free Internet in room

Free parking - truck parking

Pet-friendly hotel - $10 per night fee for each pet.

- Mar 2016

TripAdvisor Traveler Rating:


Based on 94 reviews

Read Recent Reviews

Holiday Inn Express Hotel & Suites Las Cruces


2635 South Valley Drive, I-10, Exit 142, Las Cruces, NM 88005




From $120
See Rates

Rated High Midscale, smoke-free, interstate hotel

Near New Mexico State University

4 floors, 87 rooms and suites

Heated indoor swimming pool - exercise room

Free hot breakfast buffet

Free Internet in room

Free parking

Not pet-friendly - no pets allowed.

- Sep 2016 Most Recent HotelGuides Review

"Great hotel. The room was clean.2017-04-10"

More >

TripAdvisor Traveler Rating:


Based on 148 reviews

Read Recent Reviews

Hampton Inn & Suites 1-10 Las Cruces


1641 Hickory Loop, Las Cruces, NM 88005




From $123
See Rates

Rated High Midscale, smoke-free hotel near I-10

Also near New Mexico State University

4 floors, 68 rooms and suites

Indoor swimming pool - waterslide - exercise room

Microwave and refrigerator in every room

Free hot breakfast buffet

Free Internet in room

Free parking - truck parking

Not pet-friendly - no pets allowed.

- Aug 2016 Most Recent HotelGuides Review

"The hotel room was small; I had to push furniture aside just to walk around. The AC sounded like a 747 jet and kept us up at night. The microwave malfunctioned and filled the room with smoke.2016-09-18"

TripAdvisor Traveler Rating:


Based on 261 reviews

Read Recent Reviews

Holiday Inn Express Hotel & Suites North Las Cruces


2142 Telshor Court, Las Cruces, NM 88011




From $129
See Rates

Rated Very High Midscale, smoke-free hotel near I-25 at US 70

4 floors, 80 rooms and suites

Heated indoor swimming pool - exercise room

Free hot breakfast buffet

Free Internet in room

Free parking

Pet-friendly hotel - allows pets up to 15 pounds - $25 per night fee for each pet - $100 maximum per stay fee for each pet.

- Oct 2016

TripAdvisor Traveler Rating:


Based on 208 reviews

Read Recent Reviews

Hilton Garden Inn Las Cruces


2550 Don Roser Drive, Las Cruces, NM 88011




From $132
See Rates

Rated Very High Upper-midscale hotel near New Mexico State University

4 floors, 114 rooms and suites

Outdoor swimming pool open in summer - exercise room

Restaurant - lounge - room service

Restaurant open for breakfast and dinner only

Microwave and refrigerator in every room

Free Internet in room

Free parking

Not pet-friendly - no pets allowed.

- Oct 2015

TripAdvisor Traveler Rating:


Based on 712 reviews

Read Recent Reviews

Hampton Inn I-25 Las Cruces


2350 East Griggs Avenue, Las Cruces, NM 88001




From $144
See Rates

Rated Very High Midscale hotel near Mesilla Valley Mall

4 floors, 73 rooms and suites

Heated indoor swimming pool - exercise room

Microwave and refrigerator in every room

Free hot breakfast buffet

Free Internet in room

Free parking

Not pet-friendly - no pets allowed.

- Sep 2016 Most Recent HotelGuides Review

"Conveniently located - staff was friendly - great place to stay.2009-03-01"

TripAdvisor Traveler Rating:


Based on 540 reviews

Read Recent Reviews

Americas Best Value Inn Las Cruces


901 Avenida de Mesilla, Las Cruces, NM 88005




From $72
See Rates

Rated Very Low – Not Recommended Cheap motel 6.5 miles from New Mexico State University

Single-story, 80 rooms

Outdoor swimming pool open in summer

Free continental breakfast

Free Internet in room

Free parking - truck parking

Pet-friendly motel - $15 per night fee for each pet.

- May 2017 Most Recent HotelGuides Review

"Close to everything; easy to find - beds were so comfortable - great stay.2010-02-01"

More >

TripAdvisor Traveler Rating:


Based on 52 reviews

Read Recent Reviews
Why Book Here?

Lowest price guarantee
Pay at hotel in most cases
If you don't like your hotel,
we'll refund your money.
Cash rewards + hotel points too



Las Cruces Info
Pet-Friendly Las Cruces Hotels
Las Cruces Group Hotel Rates
Map of Las Cruces NM Hotels
Hotels near
Nearby Attractions



Hotels near Mesilla Valley Mall
2.0 miles east


Hotels near New Mexico State University
2.5 miles SE


Hotels near Pan American Center
2.6 miles SE


Hotels near Aggie Memorial Stadium - New Mexico State University
2.8 miles SE


Hotels near Southern New Mexico State Fair and Rodeo
16 miles west


Hotels near White Sands Missile Range
18 miles east


Hotels near Wet N' Wild Waterworld
25 miles SE


Hotels near La Tuna Federal Prison
25 miles SE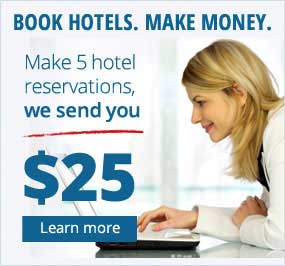 Hotel Tips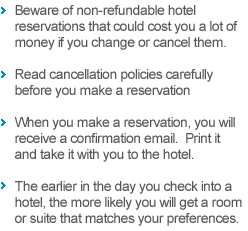 Hotels in
Nearby Cities



Mesilla NM Hotels
2.7 miles SW


Vinton TX Hotels
27 miles SE


Canutillo TX Hotels
29 miles south