Meadowlands Expo Center Hotels – Secaucus, New Jersey
---
Going to an event at the Meadowlands Expo Center in Secaucus, New Jersey? Then use this simple search form to find nearby hotels, motels, and other lodging.

The Meadowlands Exposition Center is located near the Plaza at the Meadows Shopping Center in Secaucus.

The MEC is about 8 minutes from the Meadowlands Stadium and 20 minutes from Newark Airport.



Embassy Suites Meadowlands Secaucus


455 Plaza Drive, Secaucus, NJ 07094

0.1 mile


0.1 mile from Meadowlands Expo Center

From $240
See Rates







| | |
| --- | --- |
| Check In | 16 00 |
| Check Out | 12 00 |




Rated High Upscale, full-service, all-suite hotel

2 miles southeast of Meadowlands Stadium

9 floors, 261 suites

Free shuttle to attractions within 1-mile radius

Heated indoor swimming pool - 24-hour exercise room

Restaurant - lounge - room service

Restaurant open for breakfast and dinner only

Microwave and refrigerator in every suite

Free hot breakfast buffet

Internet access costs $15 per night

Free parking

Map

of hotel and Meadowlands Expo Center

Not pet-friendly - no pets allowed.

- Sep 2015 Most Recent HotelGuides Review

"This was the nicest hotel I've ever stayed in. The room was clean and spacious, and the bed was really comfortable. All the employees were super friendly. Breakfast was amazing. I'd stay here again in a heartbeat. Take advantage of the complimentary goodies; they increase the value.2015-09-16"

More >

TripAdvisor Traveler Rating:


Based on 900 reviews

Read Recent Reviews

Holiday Inn Meadow Secaucus


300 Plaza Drive, Secaucus, NJ 07094

0.1 mile


0.1 mile from Meadowlands Expo Center

From $154
See Rates







| | |
| --- | --- |
| Check In | 15 00 |
| Check Out | 12 00 |




Rated Average Upper-midscale, smoke-free, full-service hotel

2 miles southeast of Meadowlands Stadium

4 miles northwest of Times Square

8 floors, 161 rooms and suites - AAA 3 Diamonds

Free shuttle to attractions within 4-mile radius

No swimming pool

Exercise room

Restaurant - lounge - room service

Microwave and refrigerator in every room

Free Internet in room

Free parking

Map

of hotel and Meadowlands Expo Center

Not pet-friendly - no pets allowed.

- Apr 2014 Most Recent HotelGuides Review

"Good location - room was comfortable - the only mirror was in the bathroom - friendly, helpful staff.2010-05-01"

More >

TripAdvisor Traveler Rating:


Based on 334 reviews

Read Recent Reviews

Courtyard by Marriott Hotel Secaucus


455 Harmon Meadow Blvd, Secaucus, NJ 07094

0.1 mile


0.1 mile from Meadowlands Expo Center

From $135
See Rates







| | |
| --- | --- |
| Check In | 1500 |
| Check Out | 1200 |




Rated Average Upper-midscale, smoke-free hotel

4 miles northwest of Times Square

2 miles southeast of Meadowlands Stadium

7 floors; 160 rooms, 8 suites

No swimming pool

Exercise room

Restaurant - lounge

Restaurant open for breakfast and dinner only

Free Internet in room

Free parking

Map

of hotel and Meadowlands Expo Center

Not pet-friendly - no pets allowed.

- Feb 2015 Most Recent HotelGuides Review

"OK hotel, but I expected more for the price. No bottled water in the room. Adequate for a short stay.2015-08-07"

More >

TripAdvisor Traveler Rating:


Based on 207 reviews

Read Recent Reviews

Hyatt Place Hotel Secaucus


575 Park Plaza Drive, Secaucus, NJ 07094

0.2 mile


0.2 mile from Meadowlands Expo Center

From $142
See Rates







| | |
| --- | --- |
| Check In | 15 00 |
| Check Out | 12 00 |




Rated High Upper-midscale, smoke-free, full-serice, all-suite hotel

2 miles southeast of Meadowlands Stadium

4 miles northwest of Times Square

9 floors, 159 suites - AAA 3 Diamonds

Free shuttle to attractions within 5-mile radius

No swimming pool - 24-hour fitness center

Restaurant

Free hot breakfast buffet

Free Internet in room

Free parking

Map

of hotel and Meadowlands Expo Center

Pet-friendly hotel - allows pets up to 50 pounds - $75 per stay fee up to 7 nights - $175 pet fee if staying 7 nights or more.

- Apr 2014 Most Recent HotelGuides Review

"The hotel room was nice, clean, and spacious. The employees were friendly and helpful. Nice breakfast as well.2015-05-12"

TripAdvisor Traveler Rating:


Based on 566 reviews

Read Recent Reviews

Meadowlands River Inn Secaucus


250 Harmon Meadow Blvd, Secaucus, NJ 07094

0.2 mile


0.2 mile from Meadowlands Expo Center

From $108
See Rates







| | |
| --- | --- |
| Check In | 1500 |
| Check Out | 1200 |




Rated Very High Midscale hotel 12 miles northeast of Newark Airport

7 floors, 149 rooms

No swimming pool

Exercise room

Free hot breakfast buffet

Free Internet in room

Free parking

Map

of hotel and Meadowlands Expo Center

Not pet-friendly - no pets allowed.

- Apr 2014 Most Recent HotelGuides Review

"Good location. The beds were comfortable. Not enough hot water for showers. The employees were quite helpful. Good breakfast. Nice hotel stay.2015-03-31"

More >

TripAdvisor Traveler Rating:


Based on 570 reviews

Read Recent Reviews

Residence Inn by Marriott Secaucus


800 Plaza Drive, I-95, Exit 17, Secaucus, NJ 07094

0.3 mile


0.3 mile from Meadowlands Expo Center

From $279
See Rates







| | |
| --- | --- |
| Check In | 1600 |
| Check Out | 1200 |




Rated Very High Upscale, smoke-free, all-suite, extended-stay hotel

Near Harmon Meadow Mall

6 floors, 154 suites

Heated indoor swimming pool - exercise room

Kitchen in every suite

Free hot breakfast buffet

Free Internet in room

Free parking

Map

of hotel and Meadowlands Expo Center

Pet-friendly hotel - $100 per stay pet fee.

- Apr 2014

TripAdvisor Traveler Rating:


Based on 65 reviews

Read Recent Reviews

Extended Stay America Hotel Secaucus


1 Plaza Drive, Secaucus, NJ 07094

0.4 mile


0.4 mile from Meadowlands Expo Center

From $153
See Rates







| | |
| --- | --- |
| Check In | 15 00 |
| Check Out | 11 00 |




Rated High Budget, smoke-free, all-suite, extended-stay hotel

12 miles northeast of Newark Airport - convenient to NYC

3 floors, 132 studio suites - elevator - AAA 2 Diamonds

Heated indoor swimming pool - exercise room

Kitchen in every studio

Free continental breakfast

Free Internet in room

Free parking

Map

of hotel and Meadowlands Expo Center

Pet-friendly hotel - allows up to 2 pets per room - $25 per night fee for each pet - $150 maximum per stay fee for each pet.

- Jun 2015 Most Recent HotelGuides Review

"Good location; Wal-Mart nearby - I didn't feel secure here - room smelled bad - no housekeeping service - there was hair in the bathtub - after checkout, my luggage and laptop were stored in an unlocked room - thumbs down.2010-11-01"

More >

TripAdvisor Traveler Rating:


Based on 227 reviews

Read Recent Reviews

Hilton Garden Inn Meadowlands Secaucus


875 Route 3 East Service Road, Secaucus, NJ 07094

0.5 mile


0.5 mile from Meadowlands Expo Center

From $126
See Rates







| | |
| --- | --- |
| Check In | 15 00 |
| Check Out | 12 00 |




Rated High Upper-midscale, smoke-free hotel

3 miles northwest of New York City

5 floors, 124 rooms

Heated indoor swimming pool - exercise room

Restaurant - room service

Restaurant open for breakfast and dinner only

Microwave and refrigerator in every room

Free Internet in room

Free parking

Map

of hotel and Meadowlands Expo Center

Not pet-friendly - no pets allowed.

- Oct 2015 Most Recent HotelGuides Review

"This hotel provided a good breakfast.2015-09-07"

More >

TripAdvisor Traveler Rating:


Based on 626 reviews

Read Recent Reviews

La Quinta Inn & Suites Secaucus


350 Lighting Way, Secaucus, NJ 07094

0.7 mile


0.7 mile from Meadowlands Expo Center

From $129
See Rates







| | |
| --- | --- |
| Check In | 15 00 |
| Check Out | 12 00 |




Rated High Midscale hotel 12 miles northeast of Newark Airport

Convenient to New York City

9 floors, 151 rooms and suites - AAA 3 Diamonds

Heated indoor swimming pool - exercise room

Free continental breakfast

Free Internet in room

Free parking

Map

of hotel and Meadowlands Expo Center

Pet-friendly hotel - no pet fee.

- Apr 2014 Most Recent HotelGuides Review

"Ideal location for traveling to NYC - worth the price - suite was clean.2010-05-01"

TripAdvisor Traveler Rating:


Based on 833 reviews

Read Recent Reviews

Rodeway Inn Secaucus


155 SR 3 East, Secaucus, NJ 07094

0.8 mile


0.8 mile from Meadowlands Expo Center

From $72
See Rates







| | |
| --- | --- |
| Check In | 14 00 |
| Check Out | 11 00 |




Rated Average Cheap, smoke-free hotel

3 miles southeast of Meadowlands Stadium

4 floors, 55 rooms

No swimming pool

Free continental breakfast

Free Internet in room

Free parking

Map

of hotel and Meadowlands Expo Center

Not pet-friendly - no pets allowed.

- Apr 2014 Most Recent HotelGuides Review

"A terrible experience. This place was a mess. The room and hallway smelled odd. The iron and hair dryer didn't work.The front desk clerk didn't speak English well, so communication was difficult when I called. Old office furniture was piled up by the back entrance. Find another hotel.2015-12-30"

More >

TripAdvisor Traveler Rating:


Based on 121 reviews

Read Recent Reviews

Holiday Inn Express North Bergen


2600 Tonnelle Avenue, North Bergen, NJ 07047

1 mile


1 mile from Meadowlands Expo Center

From $127
See Rates







| | |
| --- | --- |
| Check In | 16 00 |
| Check Out | 11 00 |




Rated Average Midscale, smoke-free hotel 2 miles from Union City

14 miles from Newark Airport

5 floors, 126 rooms and suites

No shuttle to Newark Airport

Outdoor swimming pool open in summer - exercise room

Microwave and refrigerator in every room

Free hot breakfast buffet

Free Internet in room

Free parking

Map

of hotel and Meadowlands Expo Center

Not pet-friendly - no pets allowed.

- Jun 2014 Most Recent HotelGuides Review

"Room was quiet and spacious - excellent beds - good housekeeping - breakfast had variety - nice stay.2010-07-01"

More >

TripAdvisor Traveler Rating:


Based on 448 reviews

Read Recent Reviews

Super 8 Hotel North Bergen


2800 Columbia Avenue, North Bergen, NJ 07047

1 mile


1 mile from Meadowlands Expo Center

From $85
See Rates







| | |
| --- | --- |
| Check In | 1500 |
| Check Out | 1100 |




Rated Average Cheap motel 7 miles from New York City

2 floors, 89 rooms and suites - no elevator

No swimming pool

Microwave and refrigerator in every room

Free continental breakfast

Free Internet in room

Free parking

Map

of hotel and Meadowlands Expo Center

Not pet-friendly - no pets allowed.

- Jun 2014 Most Recent HotelGuides Review

"Room was clean - I asked the front desk for more towels and a mattress to put on the floor; the employee who brought them asked for a tip - didn't like the doughnuts at breakfast.2011-08-01"

More >

TripAdvisor Traveler Rating:


Based on 882 reviews

Read Recent Reviews

Meadowlands View Hotel North Bergen


2750 Tonnelle Avenue, North Bergen, NJ 07047

1 mile


1 mile from Meadowlands Expo Center

From $139
See Rates







| | |
| --- | --- |
| Check In | 15 00 |
| Check Out | 11 00 |




Rated Average Midscale hotel convenient to New York City

10 miles northeast of Newark Airport

12 floors, 250 rooms

Shuttle to Times Square costs $12 per person

No swimming pool

Restaurants - lounge - cafe

Restaurant open for dinner only

Free Internet in room

Free parking

Map

of hotel and Meadowlands Expo Center

Pet-friendly hotel - pets allowed only in non-smoking rooms - no pet fee.

- Oct 2014 Most Recent HotelGuides Review

"Bed had bedbugs.2010-01-01"

More >

TripAdvisor Traveler Rating:


Based on 522 reviews

Read Recent Reviews

Meadowlands Plaza Hotel Secaucus


40 Wood Avenue, Secaucus, NJ 07094

1.3 miles


1.3 miles from Meadowlands Expo Center

From $112
See Rates







| | |
| --- | --- |
| Check In | 15 00 |
| Check Out | 12 00 |




Rated Average Midscale, full-service hotel near Meadowlands Stadium

Convenient to Manhattan

9 floors, 176 rooms and suites

No swimming pool

Exercise room

Restaurant - lounge - room service

Restaurant open for dinner only

Free hot breakfast buffet

Free Internet in room

Free parking

Map

of hotel and Meadowlands Expo Center

Not pet-friendly - no pets allowed.

- Apr 2014 Most Recent HotelGuides Review

"Convenient to New Meadowlands Arena - room was nice - friendly staff.2010-06-01"

More >

TripAdvisor Traveler Rating:


Based on 222 reviews

Read Recent Reviews

Extended Stay America Hotel Meadowlands Secaucus


1 Meadowland Parkway, Secaucus, NJ 07094

1.4 miles


1.4 miles from Meadowlands Expo Center

From $108
See Rates







| | |
| --- | --- |
| Check In | 15 00 |
| Check Out | 11 00 |




Rated High Budget, all-suite, extended-stay hotel

Near Meadowlands Stadium

5 floors, 138 suites

No swimming pool

Kitchen in every suite

Free continental breakfast

Free Internet in room

Free parking

Map

of hotel and Meadowlands Expo Center

Pet-friendly hotel - allows 1 pet per room - $25 per night pet fee - $150 maximum per stay pet fee.

- Jul 2015 Most Recent HotelGuides Review

"Reasonably priced - room wasn't clean enough.2007-03-01"

TripAdvisor Traveler Rating:


Based on 208 reviews

Read Recent Reviews

Candlewood Suites Secaucus


279 Secaucus Road, Secaucus, NJ 07094

1.4 miles


1.4 miles from Meadowlands Expo Center

From $121
See Rates







| | |
| --- | --- |
| Check In | 15 00 |
| Check Out | 12 00 |




Rated High Midscale, all-suite, extended-stay hotel

4 miles south of Meadowlands Stadium

3 floors, 82 suites - elevator

No swimming pool

Exercise room

Kitchen in every suite

Free Internet in room

Free parking

Map

of hotel and Meadowlands Expo Center

Pet-friendly hotel - allows pets up to 80 pounds, 1 pet per room - $150 pet fee if staying 7 nights or more - $75 pet fee if staying fewer than 7 nights.

- Feb 2015 Most Recent HotelGuides Review

"Didn't have daily housekeeping service - staff was friendly.2010-02-01"

More >

TripAdvisor Traveler Rating:


Based on 105 reviews

Read Recent Reviews

Red Roof Inn Plus Meadowlands Secaucus


15 Meadowlands Parkway, Secaucus, NJ 07094

1.4 miles


1.4 miles from Meadowlands Expo Center

From $81
See Rates







| | |
| --- | --- |
| Check In | 15 00 |
| Check Out | 11 00 |




Rated High Cheap, smoke-free motel near Meadowlands Stadium

Convenient to Manhattan

3 floors, 172 rooms - elevator - AAA 2 Diamonds

No swimming pool

Free Internet in room

Free parking

Map

of hotel and Meadowlands Expo Center

Pet-friendly motel - allows pets up to 25 pounds - no pet fee.

- Apr 2014 Most Recent HotelGuides Review

"As close to New York as possible with the lowest possible rate. The motel clerk was a great person and a great worker.2015-05-05"

More >

TripAdvisor Traveler Rating:


Based on 489 reviews

Read Recent Reviews

Clarion Hotel Empire Meadowlands Secaucus


2 Harmon Plaza, Secaucus, NJ 07094

1.6 miles


1.6 miles from Meadowlands Expo Center

From $91
See Rates







| | |
| --- | --- |
| Check In | 15 00 |
| Check Out | 11 00 |




Rated Average Upper-midscale hotel near Meadowlands Stadium

Convenient to Times Square

14 floors, 303 rooms

Outdoor swimming pool open in summer - exercise room

Lounge

Free Internet in room

Free parking

Map

of hotel and Meadowlands Expo Center

Not pet-friendly - no pets allowed.

- Apr 2014 Most Recent HotelGuides Review

"Horrible hotel and not worth the price. Needed renovation. No thermostat in the room, and I was freezing.2015-10-27"

More >

TripAdvisor Traveler Rating:


Based on 362 reviews

Read Recent Reviews

Howard Johnson Inn North Bergen


1300 Tonnelle Avenue, North Bergen, NJ 07047

1.7 miles


1.7 miles from Meadowlands Expo Center

From $72
See Rates







| | |
| --- | --- |
| Check In | 1500 |
| Check Out | 1100 |




Rated Very Low – Not Recommended Cheap hotel-motel 12 miles from Newark Airport

Convenient to New Jersey Turnpike and New York City

4 buildings - 3 floors, 104 rooms and suites - no elevator

No shuttle to Newark Airport

No swimming pool

Microwave and refrigerator in every room

Free continental breakfast

Free Internet in room

Free parking

Map

of hotel and Meadowlands Expo Center

Not pet-friendly - no pets allowed.

- Jun 2014 Most Recent HotelGuides Review

"Building needed work - good breakfast - driveway was steep.2010-07-01"

More >

TripAdvisor Traveler Rating:


Based on 322 reviews

Read Recent Reviews

Comfort Suites North Bergen


1200 Tonnelle Avenue, North Bergen, NJ 07047

1.7 miles


1.7 miles from Meadowlands Expo Center

From $99
See Rates







| | |
| --- | --- |
| Check In | 15 00 |
| Check Out | 11 00 |




Rated Average Midscale, smoke-free, all-suite hotel

11.5 miles from Newark Airport

5 floors, 67 suites - elevator

No shuttle to Newark Airport

No swimming pool

Exercise room

Microwave and refrigerator in every suite

Free hot breakfast buffet

Free Internet in room

Free parking

Map

of hotel and Meadowlands Expo Center

Not pet-friendly - no pets allowed.

- Mar 2015 Most Recent HotelGuides Review

"Front desk clerks weren't knowledgeable about the area, and didn't tell me that shuttle service to NYC was available - good breakfast.2010-06-01"

More >

TripAdvisor Traveler Rating:


Based on 321 reviews

Read Recent Reviews

Holiday Inn Express Hotel & Suites Carlstadt


100 Patterson Plank Road, Carlstadt, NJ 07072

3 miles


3 miles from Meadowlands Expo Center

From $155
See Rates







| | |
| --- | --- |
| Check In | 15 00 |
| Check Out | 11 00 |




Rated High Midscale, smoke-free hotel near Meadowlands Stadium

5 floors, 99 rooms and suites

Heated indoor swimming pool - exercise room

Microwave and refrigerator in every room

Free hot breakfast buffet

Free Internet in room

Free parking

Map

of hotel and Meadowlands Expo Center

Not pet-friendly - no pets allowed.

- Aug 2014 Most Recent HotelGuides Review

"Near the football stadium - reasonable rates - convenient check-in.2010-09-01"

More >

TripAdvisor Traveler Rating:


Based on 250 reviews

Read Recent Reviews

Extended Stay America Hotel Meadowlands East Rutherford


300 State Highway, Route 3 East, East Rutherford, NJ 07073

3 miles


3 miles from Meadowlands Expo Center

From $90
See Rates







| | |
| --- | --- |
| Check In | 15 00 |
| Check Out | 11 00 |




Rated Average Budget, smoke-free, all-suite, extended-stay hotel

Near Meadowlands Stadium - convenient to New York City

3 floors, 139 studio suites - elevator - AAA 2 Diamonds

No swimming pool

Kitchen in every studio

Free continental breakfast

Free Internet in room

Free parking

Map

of hotel and Meadowlands Expo Center

Pet-friendly hotel - allows up to 2 pets per room - $25 per night fee for each pet - $150 maximum per stay fee for each pet.

- Nov 2015 Most Recent HotelGuides Review

"Good Internet connection - heard the alarm clock in the next room every morning.2011-11-01"

More >

TripAdvisor Traveler Rating:


Based on 128 reviews

Read Recent Reviews

Hilton Hotel Meadowlands East Rutherford


2 Meadowlands Plaza, East Rutherford, NJ 07073

3 miles


3 miles from Meadowlands Expo Center

From $119
See Rates







| | |
| --- | --- |
| Check In | 15 00 |
| Check Out | 12 00 |




Rated Average Upscale, smoke-free, full-service hotel

Near Meadowlands Stadium - convenient to New York City

21 floors, 427 rooms - AAA 3 Diamonds

Heated indoor swimming pool - exercise room

Restaurant - lounge - coffee shop - room service

Restaurant open for breakfast and dinner only

Free Internet in room

Free parking

Map

of hotel and Meadowlands Expo Center

Not pet-friendly - no pets allowed.

- Jan 2016 Most Recent HotelGuides Review

"Conveniently located; near NYC - bathroom was small - there was a Starbucks in the lobby.2009-10-01"

More >

TripAdvisor Traveler Rating:


Based on 560 reviews

Read Recent Reviews

Sheraton Lincoln Harbor Hotel Weehawken


500 Harbor Blvd, Weehawken, NJ 07087

3 miles


3 miles from Meadowlands Expo Center

From $176
See Rates







| | |
| --- | --- |
| Check In | 1500 |
| Check Out | 1200 |




Rated High Upscale, smoke-free, full-service, all-suite hotel

Near NY Waterway Ferry

4 miles West of Times Square

10 floors, 338 suites - AAA 3 Diamonds

Heated indoor swimming pool - exercise room

Masina Trattoria Italiana - room service

Internet access costs $10 per night

Parking costs $25 per night

Map

of hotel and Meadowlands Expo Center

Pet-friendly hotel - allows pets up to 80 pounds - no pet fee.

- Dec 2015 Most Recent HotelGuides Review

"Great hotel room. I had a gorgeous view of New York across the water. The bed was luxurious. Great restaurant downstairs. My stay was very pleasant.2015-05-12"

More >

TripAdvisor Traveler Rating:


Based on 1131 reviews

Read Recent Reviews
Map of Hotels near
Meadowlands Expo Center


Secaucus Info
Meadowlands Convention Center
Secaucus Hotels and Reviews
Secaucus Group Rates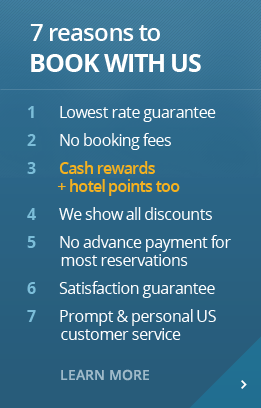 Hotel Tips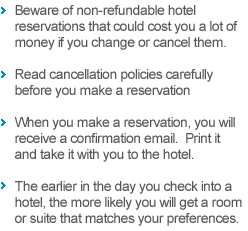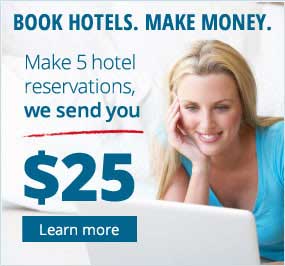 HotelGuides.com
Hotels near
Nearby Attractions



Hotels near Harmon Cove Outlet Center
1.3 miles west


Hotels near NY Jets Stadium
3 miles NW


Hotels near Giants Stadium
3 miles NW


Hotels near Manhattan Cruise Ship Terminal
3 miles SE


Hotels near Jacob Javits Convention Center
3 miles SE


Hotels near CUNY John Jay College of Criminal Justice
4 miles SE


Hotels near Stevens Institute of Technology
4 miles south


Hotels near Vivian Beaumont Theatre
4 miles east


Hotels near Beacon Theatre
4 miles east


Hotels near Juilliard School
4 miles east


Hotels near Fordham University Lincoln Center
4 miles east


Hotels near Lincoln Center for the Performing Arts
4 miles east


Hotels near NYIT - New York Institute of Technology
4 miles east


Hotels near Studio 54
4 miles SE


Hotels near Samuel J. Friedman Theatre
4 miles SE