Use this simple form to find hotels, motels, and other lodging near the Baltimore cruise port passenger terminal in Baltimore.

The Baltimore Cruise Ship Port is located at the South Locust Point Cruise Terminal.

Cruise lines originating from the Port of Baltimore include American, Carnival, Celebrity, and Royal Caribbean Cruise lines.
Map of Hotels near Baltimore Cruise Ship Port
Address: South Locust Point Cruise Terminal, 2001 East McComas Street, Baltimore, MD 21230
Hotels closest to Baltimore Cruise Ship Port

1.1 miles

Inn at Hendersons Wharf

1000 Fell Street, Baltimore, MD 21231


1.1 miles from Baltimore Cruise Ship Port

From $266
See Rates







| | |
| --- | --- |
| Check In | 16 00 |
| Check Out | 12 00 |




Rated Very High Luxury, smoke-free, waterfront hotel near Fell's Point

An Ascend Hotel Collection Member

4 miles from Baltimore cruise port

Across harbor from cruise port gate

6 floors, 38 rooms

No shuttle to Baltimore cruise port

Free shuttle to Hopkins Hospital

No swimming pool

24-hour exercise room

Parking costs $10 per night

Park and cruise costs $10 per night

Not pet-friendly - no pets allowed.

- Jul 2016

Note: This hotel charges a resort fee of $10 per night - includes shuttle and Internet access.

Most Recent HotelGuides Review

"A pleasant and quiet hotel with courteous personnel. Great place to relax. I definitely recommend staying here.2016-09-19"

More >

TripAdvisor Traveler Rating:


Based on 962 reviews

Read Recent Reviews

1.1 miles

Sagamore Pendry Hotel Fell's Point

1715 Thames Street, Baltimore, MD 21231


1.1 miles from Baltimore Cruise Ship Port

From $299
See Rates







| | |
| --- | --- |
| Check In | 1500 |
| Check Out | 1200 |




Rated Very High Luxury, smoke-free, full-service hotel

Near Fell's Point on Recreation Pier

3 floors, 128 rooms - elevator

Outdoor swimming pool - exercise room

Restaurant - lounge - room service

Free Internet in room

Valet parking only - $48 per night

Pet-friendly hotel - $150 per stay pet fee.

- Apr 2017

TripAdvisor Traveler Rating:


Based on 45 reviews

Read Recent Reviews

1.1 miles

Admiral Fell Inn

888 South Broadway, Baltimore, MD 21231


1.1 miles from Baltimore Cruise Ship Port

From $144
See Rates







| | |
| --- | --- |
| Check In | 16 00 |
| Check Out | 12 00 |




Rated Very High Midscale, smoke-free, historic, waterfront hotel

Member of Historic Hotels of America

An Ascend Hotel Collection Member

In Fell's Point - 4 miles from Baltimore Cruise Port

Across harbor from cruise port gate

5 floors, 80 rooms and suites - AAA 3 Diamonds

Free shuttle to Baltimore Cruise Port

Free shuttle to other attractions within 2-mile radius

No swimming pool

Valet parking only - $29 per night

Park and cruise costs $29 per night

Pet-friendly hotel - allows pets up to 80 pounds, 2 pets per room - no pet fee.

- Jul 2016

Note: This hotel charges a resort fee of $10 per night - includes Internet access.

Most Recent HotelGuides Review

"Nice area with plenty to do. The hotel room was nice and clean, and all the employees were exceptionally nice. We were able to leave our car when we went on a cruise, and the shuttle to the cruise terminal was a plus. Great place to stay.2016-08-14"

More >

TripAdvisor Traveler Rating:


Based on 1269 reviews

Read Recent Reviews

1.2 miles

Four Seasons Hotel

200 International Drive, Baltimore, MD 21202


1.2 miles from Baltimore Cruise Ship Port

From $419
See Rates







| | |
| --- | --- |
| Check In | 15 00 |
| Check Out | 12 00 |




Rated Very High Luxury, smoke-free, full-service, waterfront hotel

Near Little Italy - in Baltimore Harbor East

3 miles from Baltimore Cruise Ship Port

Across harbor from cruise port gate

18 floors, 256 rooms and suites

No shuttle to Baltimore Cruise Ship Port

Heated outdoor swimming pool - exercise room

Restaurant - lounge - 24-hour room service

Full-service spa

Internet access costs $15 per night

Parking costs $23 per night

Park and cruise costs $23 per night

Pet-friendly hotel - allows pets up to 35 pounds - no pet fee.

- Mar 2016 Most Recent HotelGuides Review

"Great hotel with great personnel. Worth the price.2016-12-12"

TripAdvisor Traveler Rating:


Based on 1356 reviews

Read Recent Reviews

1.2 miles

Courtyard Hotel Inner Harbor

1000 Aliceanna Street, Baltimore, MD 21202


1.2 miles from Baltimore Cruise Ship Port

From $246
See Rates







| | |
| --- | --- |
| Check In | 1600 |
| Check Out | 1100 |




Rated High Upper-midscale, smoke-free hotel

Near Baltimore Harbor East and Little Italy

3 miles from Baltimore Cruise Ship Port

Across harbor from cruise port gate

13 floors, 205 rooms and suites

No shuttle to Baltimore Cruise Ship Port

Heated indoor swimming pool - exercise room

Restaurant - lounge

Restaurant open for breakfast and dinner only

Free Internet in room

Parking costs $23 per night

Park and cruise costs $23 per night

Not pet-friendly - no pets allowed.

- Mar 2016 Most Recent HotelGuides Review

"Wireless Internet connection was spotty at best. Other than that, I had a very nice stay.2015-02-15"

More >

TripAdvisor Traveler Rating:


Based on 511 reviews

Read Recent Reviews

1.2 miles

Marriott Waterfront Hotel

700 Aliceanna Street, Baltimore, MD 21202


1.2 miles from Baltimore Cruise Ship Port

From $369
See Rates







| | |
| --- | --- |
| Check In | 1600 |
| Check Out | 1200 |




Rated High Upscale, smoke-free, full-service, waterfront hotel

Near Baltimore Harbor East and Little Italy

3 miles from Baltimore Cruise Ship Port

Across harbor from cruise port gate

31 floors, 750 rooms and suites - AAA 4 Diamonds

No shuttle to Baltimore Cruise Ship Port

Heated indoor swimming pool - exercise room

Restaurant - lounge - cafe - room service

Internet access costs $13 per night

Parking costs $26 per night

Park and cruise not allowed

Not pet-friendly - no pets allowed.

- Mar 2016

TripAdvisor Traveler Rating:


Based on 1816 reviews

Read Recent Reviews

1.3 miles

Hilton Garden Inn

625 South President Street, Baltimore, MD 21202


1.3 miles from Baltimore Cruise Ship Port

From $221
See Rates







| | |
| --- | --- |
| Check In | 15 00 |
| Check Out | 12 00 |




Rated High Upper-midscale hotel near Baltimore Harbor East

Also near Little Italy

3 miles from Baltimore Cruise Ship Port

Across harbor from cruise port gate

12 floors, 183 rooms

No shuttle to Baltimore Cruise Ship Port

Heated indoor swimming pool - exercise room

Restaurant - lounge - room service

Restaurant open for breakfast and dinner only

Microwave and refrigerator in every room

Free Internet in room

Parking costs $23 per night

Park and cruise not allowed

Not pet-friendly - no pets allowed.

- Mar 2016 Most Recent HotelGuides Review

"The hotel room was clean and comfortable. We enjoyed our stay.2016-10-13"

More >

TripAdvisor Traveler Rating:


Based on 1067 reviews

Read Recent Reviews

1.3 miles

Homewood Suites

625A South President Street, Baltimore, MD 21202


1.3 miles from Baltimore Cruise Ship Port

From $279
See Rates







| | |
| --- | --- |
| Check In | 15 00 |
| Check Out | 12 00 |




Rated Average Upscale, smoke-free, all-suite, extended-stay hotel

Near Baltimore Harbor East and Little Italy

3 miles from Baltimore Cruise Ship Port

Across harbor from cruise port gate

12 floors, 165 suites

No shuttle to Baltimore Cruise Ship Port

Indoor swimming pool - exercise room

Restaurant - lounge - room service

Restaurant open for breakfast and dinner only

Free hot breakfast buffet

Kitchen in every suite

Free Internet in room

Parking costs $23 per night

Park and cruise not allowed

Pet-friendly hotel - allows pets up to 75 pounds - $100 per stay pet fee.

- Mar 2016 Most Recent HotelGuides Review

"The heating and cooling unit in our hotel room kept going off at night, so we didn't get any sleep. We weren't told that self-parking didn't have in-and-out privileges, but valet parking did.2016-11-28"

More >

TripAdvisor Traveler Rating:


Based on 1068 reviews

Read Recent Reviews

1.3 miles

Hyatt Place Hotel Inner Harbor

511 South Central Avenue, Baltimore, MD 21202


1.3 miles from Baltimore Cruise Ship Port

From $199
See Rates







| | |
| --- | --- |
| Check In | 15 00 |
| Check Out | 12 00 |




Rated High Upper-midscale, smoke-free hotel near National Aquarium

8 floors, 208 rooms

Heated indoor swimming pool - 24-hour exercise room

24-hour self-serve restaurant - lounge

Free hot breakfast buffet

Free Internet in room

Valet parking only - $42 per night

Pet-friendly hotel - allows pets up to 50 pounds - $75 per stay pet fee.

- Sep 2016 Most Recent HotelGuides Review

"OK hotel. The room was quite nice, but late checkout wasn't allowed. You can park in the lot in back for $3 instead of using the expensive valet service.2016-09-27"

More >

TripAdvisor Traveler Rating:


Based on 628 reviews

Read Recent Reviews

1.3 miles

Pier 5 Hotel

711 Eastern Avenue, Baltimore, MD 21202


1.3 miles from Baltimore Cruise Ship Port

From $279
See Rates







| | |
| --- | --- |
| Check In | 1600 |
| Check Out | 1200 |




Rated High Luxury, smoke-free, full-service, waterfront hotel

Near National Aquarium

3 miles from Baltimore Cruise Ship Port

Across harbor from cruise port gate

A Curio Collection by Hilton hotel

3 floors, 65 rooms - elevator

No shuttle to Baltimore Cruise Ship Port

Free shuttle to Johns Hopkins Hospital

No swimming pool

2 restaurants - lounge - room service

Parking costs $23 per night

Park and cruise not allowed

Pet-friendly hotel - allows pets up to 80 pounds, 2 pets per room - no pet fee.

- Aug 2016

Note: This hotel charges a service fee of $10 per night - includes Internet access.

Most Recent HotelGuides Review

"I enjoyed my hotel stay and loved the location; it was convenient to all the attractions.2016-05-03"

TripAdvisor Traveler Rating:


Based on 1145 reviews

Read Recent Reviews

1.4 miles

Royal Sonesta Harbor Court Hotel

550 Light Street, Baltimore, MD 21202


1.4 miles from Baltimore Cruise Ship Port

From $189
See Rates







| | |
| --- | --- |
| Check In | 16 00 |
| Check Out | 12 00 |




Rated Very High Luxury, smoke-free, full-service, conference hotel

On waterfront in downtown Baltimore

Near Baltimore Harborplace and National Aquarium

2 miles from Baltimore Cruise Ship Port

8 floors, 195 rooms and suites - AAA 4 Diamonds

No shuttle to Baltimore Cruise Ship Port

Heated indoor swimming pool - exercise room

Restaurant - lounge - room service

Free Internet in room

Parking costs $29 per night

Park and cruise not allowed

Pet-friendly hotel - allows smalll pets only in 3rd floor rooms, 1 pet per room - $75 per stay pet fee.

- Mar 2016 Most Recent HotelGuides Review

"Clean hotel with professional personnel. The valet staff was pleasant and helpful.2016-06-25"

More >

TripAdvisor Traveler Rating:


Based on 1446 reviews

Read Recent Reviews

1.5 miles

Hyatt Regency Hotel

300 Light Street, Baltimore, MD 21202


1.5 miles from Baltimore Cruise Ship Port

From $299
See Rates







| | |
| --- | --- |
| Check In | 16 00 |
| Check Out | 12 00 |




Rated High Upscale, smoke-free, full-service, downtown, conference hotel

Connected to Baltimore Convention Center by skywalk

Also near National Aquarium and Baltimore Harborplace

14 floors, 488 rooms and suites - AAA 4 Diamonds

Outdoor swimming pool open in summer - exercise room

Restaurant - lounge - room service

Free Internet in room

Parking costs $30 per night

Not pet-friendly - no pets allowed.

- Mar 2016 Most Recent HotelGuides Review

"Walk to Camden Yards, Harbor Place, and the Inner Harbor good room and view - long line at check-in, needed more clerks - nice place.2007-09-01"

More >

TripAdvisor Traveler Rating:


Based on 2090 reviews

Read Recent Reviews

1.5 miles

Fairfield Inn & Suites Inner Harbor

101 South President Street, Baltimore, MD 21202


1.5 miles from Baltimore Cruise Ship Port

From $195
See Rates







| | |
| --- | --- |
| Check In | 1600 |
| Check Out | 1100 |




Rated High Midscale, smoke-free hotel

Near Baltimore Harbor East and Little Italy

3 miles from Baltimore Cruise Ship Port

Across harbor from cruise port gate

5 floors, 155 rooms and suites

No swimming pool

Exercise room

Free hot breakfast buffet

Free Internet in room

Parking costs $19 per night

Not pet-friendly - no pets allowed.

- Mar 2016 Most Recent HotelGuides Review

"Walk to the harbor and aquarium. The hotel was clean and modern, and the staff was friendly. Good breakfast with nice selections. I had a wonderful stay.2017-05-29"

More >

TripAdvisor Traveler Rating:


Based on 521 reviews

Read Recent Reviews

1.6 miles

Sheraton Inner Harbor Hotel

300 South Charles Street, Baltimore, MD 21201


1.6 miles from Baltimore Cruise Ship Port

From $149
See Rates







| | |
| --- | --- |
| Check In | 1500 |
| Check Out | 1200 |




Rated High Upscale, smoke-free, full-service, downtown, conference hotel

Connected to Baltimore Convention Center

Also near National Aquarium and Baltimore Harborplace

15 floors, 337 rooms and suites - AAA 3 Diamonds

Heated indoor swimming pool - exercise room

2 restaurants - lounge - room service

Internet access costs $8 per night

Parking costs $27 per night

Pet-friendly hotel - allows dogs only up to 40 pounds - no pet fee.

- Mar 2016 Most Recent HotelGuides Review

"Close to the convention center and inner harbor - water in the room cost $6 per bottle.2008-11-01"

More >

TripAdvisor Traveler Rating:


Based on 912 reviews

Read Recent Reviews

1.6 miles

Renaissance Harborplace Hotel

202 East Pratt Street, Baltimore, MD 21202


1.6 miles from Baltimore Cruise Ship Port

From $218
See Rates







| | |
| --- | --- |
| Check In | 1600 |
| Check Out | 1200 |




Rated Average Upscale, smoke-free, full-service, conference hotel

In downtown Baltimore near Baltimore Harborplace

Also near National Aquarium

4 floors, 622 rooms and suites - AAA 4 Diamonds

Heated indoor swimming pool - 24-hour exercise room

2 restaurants - lounge - room service

Microwave and refrigerator in every room

Internet access costs $13 per night

Parking costs $30 per night

Not pet-friendly - no pets allowed.

- Mar 2016 Most Recent HotelGuides Review

"We were disappointed that the hotel put our group in rooms on different floors.2016-06-09"

More >

TripAdvisor Traveler Rating:


Based on 1746 reviews

Read Recent Reviews

1.7 miles

Holiday Inn Express at the Stadium

1701 Russell Street, Baltimore, MD 21230


1.7 miles from Baltimore Cruise Ship Port

From $255
See Rates







| | |
| --- | --- |
| Check In | 15 00 |
| Check Out | 11 00 |




Rated High Midscale, smoke-free hotel just south of M&T Stadium

3 floors, 123 rooms and suites - elevator

Outdoor swimming pool - exercise room

Free hot breakfast buffet

Free Internet in room

Parking costs $22 per night

Not pet-friendly - no pets allowed.

- Apr 2016 Most Recent HotelGuides Review

"Close to the stadium - no restaurants nearby.2011-11-01"

More >

TripAdvisor Traveler Rating:


Based on 456 reviews

Read Recent Reviews

1.7 miles

Brookshire Suites Hotel

120 East Lombard Street, Baltimore, MD 21202


1.7 miles from Baltimore Cruise Ship Port

From $117
See Rates







| | |
| --- | --- |
| Check In | 1500 |
| Check Out | 1100 |




Rated High Midscale, smoke-free, downtown hotel

1 block from Inner Harbor

A Best Western Premier Collection hotel

11 floors, 97 rooms and suites - AAA 3 Diamonds

No swimming pool

Exercise room

Microwave and refrigerator in every room

Valet parking only - $29 per night

Pet-friendly hotel - only 1 pet per room - $35 per stay pet fee + an additional $10 per night pet fee.

- Oct 2016

Note: This hotel charges a service fee of $10 per night - includes Internet access and hot breakfast buffet.

Most Recent HotelGuides Review

"Great hotel near the convention center and harbor. I liked the recent renovations. My suite didn't have enough head room in the shower, though, which hasn't been a problem in my previous stays here. No on-site parking, so find a public garage nearby.2016-01-09"

More >

TripAdvisor Traveler Rating:


Based on 620 reviews

Read Recent Reviews

1.7 miles

Hotel RL Inner Harbor

207 East Redwood Street, Baltimore, MD 21202


1.7 miles from Baltimore Cruise Ship Port

From $151
See Rates







| | |
| --- | --- |
| Check In | 1500 |
| Check Out | 1200 |




Rated High Upper-midscale, smoke-free downtown Baltimore hotel

5 blocks from Inner Harbor

10 floors, 130 rooms

No swimming pool

Exercise room

Microwave and refrigerator in every room

Free Internet in room

Valet parking only - $34 per night

Pet-friendly hotel - pets allowed only in 2nd and 3rd floor rooms, 1 pet per room - no pet fee.

- Nov 2015

TripAdvisor Traveler Rating:


Based on 340 reviews

Read Recent Reviews

1.7 miles

SpringHill Suites

120 East Redwood Street, Baltimore, MD 21201


1.7 miles from Baltimore Cruise Ship Port

From $153
See Rates







| | |
| --- | --- |
| Check In | 1600 |
| Check Out | 1200 |




Rated High Midscale, smoke-free, all-suite, downtown hotel

11 floors, 99 studio suites

No swimming pool

Exercise room

Microwave and refrigerator in every suite

Free hot breakfast buffet

Free Internet in room

Valet parking only - $35 per night

Not pet-friendly - no pets allowed.

- May 2016 Most Recent HotelGuides Review

"The hotel room was nice and spacious, and the staff was accommodating. They went out of their way to get transportation for us. Breakfast was a plus. Good place to stay.2015-12-21"

More >

TripAdvisor Traveler Rating:


Based on 445 reviews

Read Recent Reviews

1.7 miles

Hampton Inn & Suites

131 East Redwood Street, Baltimore, MD 21202


1.7 miles from Baltimore Cruise Ship Port

From $171
See Rates







| | |
| --- | --- |
| Check In | 15 00 |
| Check Out | 12 00 |




Rated High Midscale, smoke-free, downtown hotel

7 floor, 116 rooms and suites - AAA 3 Diamonds

Heated indoor swimming pool - exercise room

Microwave and refrigerator in every room

Free hot breakfast buffet

Free Internet in room

Valet parking only - $35 per night

Not pet-friendly - no pets allowed.

- Apr 2016 Most Recent HotelGuides Review

"The front desk staff was helpful and friendly, and the valet assistant was very polite. I'd recommend this hotel to anyone.2015-04-07"

More >

TripAdvisor Traveler Rating:


Based on 1040 reviews

Read Recent Reviews

1.8 miles

Residence Inn

17 Light Street, Baltimore, MD 21202


1.8 miles from Baltimore Cruise Ship Port

From $159
See Rates







| | |
| --- | --- |
| Check In | 1600 |
| Check Out | 1200 |




Rated Very High Upscale, smoke-free, all-suite, extended-stay hotel

Located in downtown Baltimore near convention center

Also near Inner Harbor

15 floors, 188 studio to 2-bedroom suites

No swimming pool

24-hour exercise room

Restaurant - lounge - room service

Restaurant open for lunch and dinner only

Microwave and refrigerator in every suite

Free hot breakfast buffet

Free Internet in room

Valet parking only - $35 per night

Pet-friendly hotel - allows pets up to 100 pounds, 2 pets per room - $100 per stay pet fee.

- Jul 2016 Most Recent HotelGuides Review

"Clean hotel. The room was spacious and met our expectations. The hotel staff was courteous, helpful, friendly, and efficient. The continental breakfast was kept stocked despite heavy crowds on the weekend. The food was hot, and the buffet was kept clean.Excellent valet parking. If the rates are within your budget, this is a great place to stay.2016-05-27"

More >

TripAdvisor Traveler Rating:


Based on 667 reviews

Read Recent Reviews

1.8 miles

Delta Hotel Baltimore Inner Harbor

1 East Redwood Street, Baltimore, MD 21202


1.8 miles from Baltimore Cruise Ship Port

From $127
See Rates







| | |
| --- | --- |
| Check In | 1600 |
| Check Out | 1200 |




Rated Very High Luxury, smoke-free, full-service, downtown hotel

11 miles from BWI Airport

7 floors, 134 rooms, 16 suites

No shuttle to BWI Airport

No swimming pool

24-hour exercise room

Restaurant - coffee shop - lounge - room service

Free Internet in room

Valet parking only - $40 per night

Not pet-friendly - no pets allowed.

- Feb 2017

TripAdvisor Traveler Rating:


Based on 54 reviews

Read Recent Reviews

1.8 miles

Days Inn Camden Yards

100 Hopkins Place, Baltimore, MD 21201


1.8 miles from Baltimore Cruise Ship Port

From $142
See Rates







| | |
| --- | --- |
| Check In | 1500 |
| Check Out | 1100 |




Rated High Cheap, smoke-free, full-service hotel

2 blocks from Baltimore Convention Center

Near Oriole Park at Camden Yards

9 floors, 263 rooms

Outdoor swimming pool open in summer - exercise room

Restaurant - lounge

Microwave and refrigerator in every room

Free Internet in room

Parking costs $28 per night

Pet-friendly hotel - allows pets up to 20 pounds - $100 per stay pet fee.

- Mar 2015 Most Recent HotelGuides Review

"I truly enjoyed my stay at this hotel. It was close to the convention center, and transportation was convenient. The room had a microwave and refrigerator, and free wireless Internet. I was impressed by the friendly employees, from the clerks to the housekeepers. I recommend staying here.2016-04-10"

More >

TripAdvisor Traveler Rating:


Based on 2322 reviews

Read Recent Reviews

1.8 miles

Hilton Hotel

401 West Pratt Street, Baltimore, MD 21201


1.8 miles from Baltimore Cruise Ship Port

From $169
See Rates







| | |
| --- | --- |
| Check In | 16 00 |
| Check Out | 12 00 |




Rated High Upscale, smoke-free, full-service hotel

Connected to Baltimore Convention Center

20 floors, 757 rooms and suites - AAA 4 Diamonds

Heated indoor swimming pool - exercise room

Restaurant - lounge - room service

Internet access costs $8 per night

Parking costs $30 per night

Pet-friendly hotel - allows pets up to 75 pounds, 2 pets per room - $75 per stay pet fee.

- Jan 2016 Most Recent HotelGuides Review

"A wonderful hotel experience.2015-10-06"

More >

TripAdvisor Traveler Rating:


Based on 2472 reviews

Read Recent Reviews

1.8 miles

Kimpton Hotel Monaco

2 North Charles Street, Baltimore, MD 21201


1.8 miles from Baltimore Cruise Ship Port

From $276
See Rates







| | |
| --- | --- |
| Check In | 15 00 |
| Check Out | 12 00 |




Rated Very High Upscale, smoke-free, full-service, downtown hotel

14 floors, 202 rooms and suites

No swimming pool

24-hour exercise room

Restaurant - lounge - 24-hour room service

Internet access costs $13 per stay

Valet parking only - $40 per night

Pet-friendly hotel - no pet fee.

- May 2016 Most Recent HotelGuides Review

"Centrally located - reasonably priced - unique hotel - room was clean and quiet - staff was friendly.2011-07-01"

More >

TripAdvisor Traveler Rating:


Based on 1596 reviews

Read Recent Reviews

1.9 miles

Holiday Inn Inner Harbor

301 West Lombard Street, Baltimore, MD 21201


1.9 miles from Baltimore Cruise Ship Port

From $142
See Rates







| | |
| --- | --- |
| Check In | 15 00 |
| Check Out | 12 00 |




Rated Average Upper-midscale, smoke-free, full-service hotel

Near Camden Yards

12 floors, 375 rooms and suites

Heated indoor swimming pool - exercise room

Restaurant - lounge - room service

Microwave and refrigerator in every room

Free Internet in room

Parking costs $25 per night

Pet-friendly hotel - allows pets up to 30 pounds, 2 pets per room - $25 per night pet fee.

- Jan 2016 Most Recent HotelGuides Review

"Walk to everything. The hotel was wonderful, and all the employees were nice. I highly recommend staying here.2016-08-24"

More >

TripAdvisor Traveler Rating:


Based on 981 reviews

Read Recent Reviews

1.9 miles

Hampton Inn Camden Yards

550 Washington Blvd, Baltimore, MD 21230


1.9 miles from Baltimore Cruise Ship Port

From $126
See Rates







| | |
| --- | --- |
| Check In | 15 00 |
| Check Out | 12 00 |




Rated Very High Midscale, smoke-free hotel near Camden Yards

8 floors, 126 rooms and suites

Heated indoor swimming pool - exercise room

Free hot breakfast buffet

Free Internet in room

Parking costs $35 per night

Not pet-friendly - no pets allowed.

- Apr 2016 Most Recent HotelGuides Review

"The hotel was clean, and the staff was courteous. Stay here.2017-06-03"

More >

TripAdvisor Traveler Rating:


Based on 1411 reviews

Read Recent Reviews

1.9 miles

Sleep Inn & Suites Downtown Inner Harbor

301 Fallsway, Baltimore, MD 21202


1.9 miles from Baltimore Cruise Ship Port

From $144
See Rates







| | |
| --- | --- |
| Check In | 15 00 |
| Check Out | 12 00 |




Rated High Midscale, smoke-free, downtown hotel

4 floors, 62 rooms and suites

No swimming pool

Exercise room

Free hot breakfast buffet

Free Internet in room

Parking costs $15 per night

Pet-friendly hotel - allows pets up to 70 pounds, 2 pets per room - $35 per night pet fee.

- May 2016 Most Recent HotelGuides Review

"The hotel seemed a little overpriced. It was located near social service buildings, and there were a lot of shady people and police in the area. Not many choices in the vending machines. There were only 3 machines in the exercise room, and one of them didn't work.2016-06-28"

More >

TripAdvisor Traveler Rating:


Based on 842 reviews

Read Recent Reviews

1.9 miles

Lord Baltimore Hotel

20 West Baltimore Street, Baltimore, MD 21201


1.9 miles from Baltimore Cruise Ship Port

From $107
See Rates







| | |
| --- | --- |
| Check In | 16 00 |
| Check Out | 11 00 |




Rated High Upper-midscale, smoke-free, full-service, historic hotel

In downtown Baltimore near Mariner Arena

Member of Historic Hotels of America

24 floors, 439 rooms

No swimming pool

24-hour exercise room

3 restaurants - lounge

Free Internet in room

Valet parking only - $38 per night

Not pet-friendly - no pets allowed.

- May 2016 Most Recent HotelGuides Review

"The hotel was clean and comfortable.2017-05-17"

More >

TripAdvisor Traveler Rating:


Based on 1047 reviews

Read Recent Reviews

1.9 miles

Marriott Hotel Inner Harbor

110 South Eutaw Street, Baltimore, MD 21201


1.9 miles from Baltimore Cruise Ship Port

From $290
See Rates







| | |
| --- | --- |
| Check In | 1600 |
| Check Out | 1200 |




Rated High Upscale, smoke-free, full-service, conference hotel

Near Camden Yards - convenient to M&T Stadium

10 floors, 524 rooms and suites

No swimming pool

Exercise room

Restaurant - lounge - room service

Free Internet in room

Parking costs $29 per night

Not pet-friendly - no pets allowed.

- May 2016 Most Recent HotelGuides Review

"The hotel was cool and convenient, and the location was restful and interesting.2016-11-03"

More >

TripAdvisor Traveler Rating:


Based on 917 reviews

Read Recent Reviews
Why Book Here?

Lowest price guarantee
Pay at hotel in most cases
If you don't like your hotel,
we'll refund your money.
Cash rewards + hotel points too



Baltimore Info
Cruise Ship Port of Baltimore
Baltimore Hotels and Reviews
Baltimore Group Hotel Rates
Map of Hotels near Baltimore Cruise Ship Port
Hotels near
Nearby Attractions



Hotels near Fort McHenry National Monument
0.8 mile east


Hotels near Pier Six Pavilion
1.3 miles north


Hotels near National Aquarium
1.5 miles north


Hotels near M&T Bank Stadium
1.6 miles NW


Hotels near Baltimore Convention Center
1.6 miles NW


Hotels near Oriole Park at Camden Yards
1.7 miles NW


Hotels near 1st Mariner Arena
1.9 miles NW


Hotels near Hippodrome Theatre
2.0 miles NW


Hotels near Mercy Medical Center Baltimore
2.0 miles NW


Hotels near Johns Hopkins Hospital
2.1 miles north


Hotels near University of Maryland Medical Center
2.1 miles NW


Hotels near Baltimore VA Medical Center
2.1 miles NW


Hotels near Johns Hopkins Children's Center
2.1 miles north


Hotels near University of Maryland Baltimore
2.1 miles NW


Hotels near University of Maryland School of Medicine
2.1 miles NW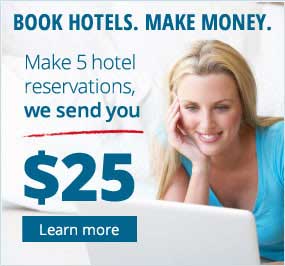 Hotel Tips