Hotels and Motels in Bucksport, Maine
---
Looking for a place to stay in Bucksport, Maine? Then use this accommodations guide to learn about hotels, motels, and other lodging in or near Bucksport.
Bucksport Group Hotel Rates – 10 or more rooms
Bucksport Hotels, Motels, and Reviews
Best value hotels are listed first. They are good hotels that cost less than other good hotels. Based on guest reviews and nightly room rates.
Bucksport Motor Inn

$$

70 US 1, Bucksport, ME 04416




More Photos




| | |
| --- | --- |
| Check In | 13 00 |
| Check Out | 11 00 |




Rated Very High Midscale, smoke-free, downtown Bucksport motel

Single-story, 23 rooms

No swimming pool

Free Internet in room

Free parking

Pet-friendly hotel - pets cannot be left alone in room - $15 per night fee for each pet.

- Jul 2013 Most Recent Guest Review

"The room was comfortable and had everything we needed. The motel staff was welcoming and helpful. Enjoy a stay here.2015-08-27"

More

Fort Knox Inn Bucksport

$$

64 Main Street, Bucksport, ME 04416




More Photos




| | |
| --- | --- |
| Check In | 1500 |
| Check Out | 1100 |




Rated Very High Midscale, waterfront hotel

Located at the mouth of Penobscot Bay

Also 2 miles from Fort Knox State Park

4 floors, 40 rooms

No swimming pool

Free Internet in room

Free parking

Not pet-friendly - no pets allowed.

- Jan 2013 Most Recent Guest Review

"Convenient to Bar Harbor and Acadia - room was clean and comfortable - great view of the bay and Fort Knox - bed was comfortable - staff was friendly and helpful - good place to stay.2011-08-01"

More
Hotels near Bucksport, ME

The hotels listed below are ordered by how close they are to Bucksport, ME. Distances shown are as the crow flies.

Manor Inn Castine


76 Battle Avenue, Castine, ME 04421

13 miles



From $150
See Rates




Rated High Upscale, smoke-free bed and breakfast inn

1 mile from Maine Maritime Academy

Map

of hotel and Bucksport, ME

Smoke-free hotel - pet friendly

Free Internet in room

More

Seascape Motel & Cottages Belfast


202 Searsport Avenue, Belfast, ME 04915

14 miles



From $144
See Rates




Rated Very High Cheap, smoke-free, highway motel

3.5 miles east of downtown Belfast

Map

of hotel and Bucksport, ME

Smoke-free hotel - pet friendly

Free continental breakfast - Free Internet in room

More Most Recent Guest Review

"I loved this motel, and it was worth the price. The cottage with a kitchen was clean, and so were the pool and whirlpool. Breakfast wasn't bad. "

Gull Motel Belfast


196 Searsport Avenue, Belfast, ME 04915

14 miles



From $129
See Rates




Rated Very High Midscale, smoke-free, highway motel

3 miles from Belfast

Map

of hotel and Bucksport, ME

Smoke-free hotel - pet friendly

Free Internet in room

More

Belfast Harbor Inn


91 Searsport Avenue, Belfast, ME 04915

14 miles



From $129
See Rates




Rated High Midscale, smoke-free, waterfront hotel

2 floors, 60 rooms - no elevator - AAA 2 Diamonds

Map

of hotel and Bucksport, ME

Smoke-free hotel - pet friendly

Free continental breakfast - Free Internet in room

More

Yankee Clipper Motel Belfast


50 Searsport Avenue, Belfast, ME 04915

14 miles



From $109
See Rates




Rated Very High Midscale, smoke-free motel near Belfast Bay

2.5 miles west of Moose Point State Park

Map

of hotel and Bucksport, ME

Smoke-free hotel - pet friendly

Free Internet in room

More

Best Western White House Inn Bangor


155 Littlefield Avenue, Bangor, ME 04401

15 miles



From $128
See Rates




Rated High Midscale hotel near I-95, Exit 180 and Coldbrook Road

3 floors, 72 rooms - elevator

Map

of hotel and Bucksport, ME

Pet-friendly hotel

Free hot breakfast - Free Internet in room

More Most Recent Guest Review

"The hotel was clean and pet-friendly. We had a corner room and heard people walking. Needed blackout curtains. The staff was polite. Nice place to stay."

Jeweled Turret Inn Belfast


40 Pearl Street, Belfast, ME 04915

15 miles



From $150
See Rates




Rated Very High Midscale, smoke-free, bed and breakfast inn

Located in downtown Belfast

Map

of hotel and Bucksport, ME

Smoke-free hotel - does not allow pets

Free Internet in room

More

Vacationland Inn Brewer


453 Wilson Street, Brewer, ME 04412

15 miles



From $95
See Rates




Rated High Midscale, smoke-free hotel

Near Maine Discovery Museum

Map

of hotel and Bucksport, ME

Smoke-free hotel - pet friendly

Free continental breakfast - Free Internet in room

More

Econo Lodge Bangor


327 Odlin Road, Bangor, ME 04401

15 miles



From $81
See Rates




Rated Average Cheap, smoke-free hotel 3 miles south of Bangor Airport

4 floors, 130 rooms and suites - AAA 1 Diamond

Map

of hotel and Bucksport, ME

Smoke-free hotel - pet friendly

Free continental breakfast - Free Internet in room

More Most Recent Guest Review

"Not too far from shops, and next door to Tim Horton's. We always stay here when we're in town. The hotel is clean and quiet at night. Wonderful customer service. Great stay."

Fireside Inn & Suites Bangor


570 Main Street, Bangor, ME 04401

15 miles



From $120
See Rates




Rated Average Midscale, full-service, downtown Bangor motel

Near Hollywood Casino Bangor

Map

of hotel and Bucksport, ME

Pet-friendly hotel

Free continental breakfast - Free Internet in room

More

Travelodge Bangor


482 Odlin Road, Bangor, ME 04401

15 miles



From $60
See Rates




Rated Very Low – Not Recommended Cheap motel 3 miles south of Bangor Airport

2 floors, 98 rooms - no elevator - AAA 2 Diamonds

Map

of hotel and Bucksport, ME

Pet-friendly hotel

Free continental breakfast - Free Internet in room

More

Hollywood Slots Hotel & Raceway Bangor


500 Main Street, Bangor, ME 04401

15 miles



From $110
See Rates




Rated High Upper-midscale, smoke-free, full-service, casino hotel

In downtown Bangor

Map

of hotel and Bucksport, ME

Smoke-free hotel - does not allow pets

Free Internet in room

More Most Recent Guest Review

"The hotel room was lovely and quiet. I've stayed here many times, and have never had a bad experience. The staff is always friendly and helpful."

Holiday Inn Odlin Road Bangor


404 Odlin Road, Bangor, ME 04401

16 miles



From $119
See Rates




Rated Average Midscale, smoke-free hotel 3 miles south of Bangor Airport

3 floors, 207 rooms - elevator - AAA 3 Diamonds

Map

of hotel and Bucksport, ME

Smoke-free hotel - pet friendly

Free Internet in room

More

Super 8 Hotel Bangor


462 Odlin Road, Bangor, ME 04401

16 miles



From $72
See Rates




Rated Average Cheap motel 3 miles south of Bangor Airport

2 floors, 77 rooms - no elevator

Map

of hotel and Bucksport, ME

Hotel does not allow pets

Free continental breakfast - Free Internet in room

More

Ramada Inn Bangor


357 Odlin Road, Bangor, ME 04401

16 miles



From $102
See Rates




Rated Average Midscale hotel 3 miles south of Bangor Airport

2 floors, 115 rooms - no elevator - AAA 2 Diamonds

Map

of hotel and Bucksport, ME

Hotel does not allow pets

Free hot breakfast - Free Internet in room

More Most Recent Guest Review

"Motel room was cold, and the heater was loud. My room was so far from everything, it was like walking a marathon to get around. No elevator. Don't recommend."

Howard Johnson Inn Bangor


336 Odlin Road, Bangor, ME 04401

16 miles



From $60
See Rates




Rated Average Cheap, smoke-free hotel 3 miles south of Bangor Airport

2 floors, 58 rooms - no elevator

Map

of hotel and Bucksport, ME

Smoke-free hotel - pet friendly

Free continental breakfast - Free Internet in room

More Most Recent Guest Review

"The hotel was clean and quiet."

Fairfield Inn by Marriott Bangor


300 Odlin Road, Bangor, ME 04401

16 miles



From $106
See Rates




Rated High Midscale, smoke-free hotel 3 miles south of Bangor Airport

3 floors, 153 rooms - elevator

Map

of hotel and Bucksport, ME

Smoke-free hotel - pet friendly

Free hot breakfast - Free Internet in room

More

Days Inn Bangor Airport


250 Odlin Road, Bangor, ME 04401

16 miles



From $90
See Rates




Rated High Cheap, smoke-free hotel 3 miles south of Bangor Airport

2 floors, 101 rooms and suites - no elevator

Map

of hotel and Bucksport, ME

Smoke-free hotel - pet friendly

Free continental breakfast - Free Internet in room

More
Hotels near
Nearby Attractions



Maine Maritime Academy
13 miles south


Bangor Auditorium
15 miles north


Hollywood Slots
16 miles north


Hermon Mountain
17 miles NW


Bangor International Airport - BGR
17 miles north


Husson University
18 miles north


Bangor Mall
19 miles north


Trenton Airport - BHB
23 miles SE


Collins Center
24 miles north


Alfond Sports Arena
24 miles north


Acadia National Park
24 miles SE


University of Maine Orono
24 miles north


Harold Alfond Sports Stadium
24 miles north


Unity College
27 miles west


Camden Snow Bowl
30 miles SW


Hotel Tips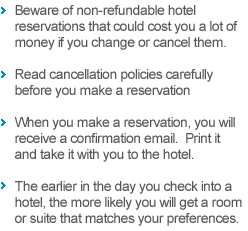 Hotels near
Nearby Cities



Searsport ME Hotels
11 miles SW


Dedham ME Hotels
11 miles NE


Castine ME Hotels
13 miles south


Brooksville ME Hotels
15 miles south


Belfast ME Hotels
15 miles SW


Blue Hill ME Hotels
15 miles SE


Brewer ME Hotels
16 miles north


Bangor ME Hotels
16 miles north


Hermon ME Hotels
18 miles north


Ellsworth ME Hotels
19 miles east


HotelGuides.com