Hotels near Fort Campbell – Ft Campbell, Kentucky
---
Visiting Fort Campbell? Then use this accommodations guide to learn about nearby hotels, motels, and other lodging.
Fort Campbell is home to the 101st Airborne Division and the 160th Special Operations Aviation Regiment.
Fort Campbell is a large base reaching from Hopkinsville, Kentucky to Clarksville, Tennessee.
The main gate is a half mile north of the Kentucky-Tennessee stateline on Spring Eagle Boulevard.
The closest hotels are 2 miles north of Fort Campbell in Oak Grove.
Oak Grove, Kentucky Group Hotel Rates – 10 or more rooms

Clarksville, Tennessee Group Hotel Rates – 10 or more rooms
Hotels near Fort Campbell
Closest hotels – as the crow flies – are listed first.

Comfort Inn & Suites Fort Campbell Oak Grove


164 Naomi Lane, Oak Grove, KY 42262

0.1 mile



From $100
See Rates




Rated Very High

Midscale, smoke-free hotel near Fort Campbell

Map

of hotel and Fort Campbell

Smoke-free hotel - does not allow pets

Free hot breakfast - Free Internet in room

More ... Hotel

Guides Verified Reviews

Hotel room was clean and updated. Appreciated the 24-hour access to fresh coffee and the hot breakfast.2015-02-10

Holiday Inn Express Oak Grove


12759 Fort Campbell Blvd, I-24, Exit 86, Oak Grove, KY 42262

0.1 mile



From $95
See Rates




Rated High

Midscale, smoke-free hotel near Fort Campbell

Map

of hotel and Fort Campbell

Smoke-free hotel - does not allow pets

Free hot breakfast - Free Internet in room

More ... Hotel

Guides Verified Reviews

Convenient to Fort Campbell.2011-11-01

Room was clean - even the housekeeper was in a good mood - staff was polite - a wonderful stay.2011-05-01

Room was clean - nice personnel.2011-03-01

Staff was courteous and helpful - pleasant stay.2010-06-01

Non-smoking room smelled like smoke - pay-per-view movies were too expensive.2010-06-01

Sleep Inn & Suites Oak Grove


220 Auburn Street, Oak Grove, KY 42262

0.3 mile



From $79
See Rates




Rated Average

Midscale, smoke-free hotel near I-24 at US 41A

Map

of hotel and Fort Campbell

Smoke-free hotel - pet friendly

Free continental breakfast - Free Internet in room

More ...

Days Inn Fort Campbell Oak Grove


212 Auburn Street, I-24, Exit 86, Oak Grove, KY 42262

0.3 mile



From $61
See Rates




Rated Average

Cheap motel near Fort Campbell

Map

of hotel and Fort Campbell

Pet-friendly hotel

Free continental breakfast - Free Internet in room

More ... Hotel

Guides Verified Reviews

Typical motel. The towels were old. OK for a short stay.2015-04-17

Clean hotel - non-smoking room smelled like smoke.2011-09-01

TV didn't work - bathroom wasn't clean - enjoyed the pool.2011-08-01

Front desk clerk was incredible, and made us feel comfortable - we were happy guests.2011-08-01

Close to Fort Campbell - looked old - poor TV reception.2011-05-01

Quality Inn Oak Grove


201 Auburn Street, I-24, Exit 86, Oak Grove, KY 42262

0.7 mile



From $81
See Rates




Rated Average

Midscale motel near Fort Campbell

Map

of hotel and Fort Campbell

Pet-friendly hotel

Free continental breakfast - Free Internet in room

More ... Hotel

Guides Verified Reviews

Quiet hotel - room was smelly - bedding wasn't clean - front desk clerk was rude, and wasn't able to answer my questions - liked parking outside the room door.2011-07-01

Close to the base - everything I needed for an overnight stay.2011-04-01

Room was clean and pretty - the fridge stopped working - great breakfast.2009-12-01

Close to the base - clean room - had trouble connecting to the Internet - staff was pleasant - nice hotel.2009-01-01

Pillows were too hard - staff was nice, check-in was quick and efficient.2008-05-01

Comfort Suites Hopkinsville


210 Harvey Way, Hopkinsville, KY 42240

9 miles



From $83
See Rates




Rated Very High

Midscale, smoke-free, all-suite, highway hotel

Map

of hotel and Fort Campbell

Smoke-free hotel - does not allow pets

Free hot breakfast - Free Internet in room

More ...

Hampton Inn & Suites Hopkinsville


210 Richard Mills Drive, Hopkinsville, KY 42240

10 miles



From $128
See Rates




Rated Very High

Midscale hotel 2 miles north of Murray State University

Map

of hotel and Fort Campbell

Hotel does not allow pets

Free hot breakfast - Free Internet in room

More ... Hotel

Guides Verified Reviews

Fairly convenient to Fort Campbell - room was clean and well-maintained - nice decor - staff was extremely helpful and courteous - I was satisfied.2010-07-01

Good rates - room was comfortable - staff was friendly - an enjoyable stay.2010-01-01

Clean hotel - room needed better soundproofing - beds were comfortable - had free Internet access - staff was friendly and accommodating - I was satisfied.2008-11-01

Not as close to Ft Campbell as expected - everything was new.2008-06-01

MainStay Suites Clarksville


115 Fairbrook Place, Clarksville, TN 37043

10 miles



From $85
See Rates




Rated High

Midscale, smoke-free, all-suite, extended-stay hotel

Map

of hotel and Fort Campbell

Smoke-free hotel - pet friendly

Free continental breakfast - Free Internet in room

More ... Hotel

Guides Verified Reviews

Suite had a kitchenette - I heard the noisy guests in the room upstairs - I was satisfied.2011-05-01

Cozy room layout - didn't feel like a hotel - great stay.2011-04-01

Best Western Inn Hopkinsville


4101 Fort Campbell Blvd, Hopkinsville, KY 42240

10 miles



From $75
See Rates




Rated High

Midscale, highway hotel

Map

of hotel and Fort Campbell

Pet-friendly hotel

Free continental breakfast - Free Internet in room

More ... Hotel

Guides Verified Reviews

Horrible pillows; we asked for extras for 3 days, and never got any - employees were friendly and helpful - slightly disappointed.2011-06-01

Front desk clerks were friendly and helpful.2011-05-01

Room was clean, but a bit stuffy until I turned on the AC - staff was helpful - met my needs.2010-07-01

Room was clean - kids ran up and down the hallway at night knocking on doors - good breakfast - I was happy.2008-05-01

Room was clean - not happy about the $7 charge for a crib - good service.2007-07-01

Holiday Inn Hopkinsville


2910 Fort Campbell Blvd, Hopkinsville, KY 42240

10 miles



From $112
See Rates




Rated Average

Upper-midscale, highway hotel

Map

of hotel and Fort Campbell

Pet-friendly hotel

Free Internet in room

More ... Hotel

Guides Verified Reviews

Good location - nice hotel, but room smelled musty - hotel paid for a new shirt when iron ruined mine - good stay.2007-05-01

Rodeway Inn Hopkinsville


2923 Fort Campbell Blvd, Hopkinsville, KY 42240

10 miles



From $45
See Rates




Rated Average

Cheap motel 2 miles south of downtown Hopkinsville

Map

of hotel and Fort Campbell

Pet-friendly hotel

Free continental breakfast - Free Internet in room

More ... Hotel

Guides Verified Reviews

An OK motel. Take cleaning products and shower shoes.2015-04-14

Good rates - room smelled bad, needed better cleaning and updating - staff was helpful and cooperative, tried to accommodate our needs - just a place to sleep.2007-06-01

Value Place Hotel Kennedy Lane Clarksville


675 Kennedy Lane, Clarksville, TN 37040

12 miles



From $35
See Rates




Rated Average

Budget, all-suite, extended-stay, weekly rate hotel

Map

of hotel and Fort Campbell

Hotel does not allow pets

More ... Hotel

Guides Verified Reviews

The hotel was fine, and very clean. I was happy about having a kitchen. No iron, though. The front desk staff didn't help with my suitcases.2015-04-05

Room had a kitchen - appreciated the laundry facilities - nice place to stay.2009-09-01

Rodeway Inn & Suites North Clarksville


111 Westfield Drive, I-24, Exit 4, Clarksville, TN 37040

12 miles



From $57
See Rates




Rated High

Cheap motel near Governors Square Mall

Map

of hotel and Fort Campbell

Pet-friendly hotel

Free hot breakfast - Free Internet in room

More ... Hotel

Guides Verified Reviews

Hotel was dirty - I didn't stay.2010-07-01

Right off the interstate, easy to find - not the cleanest place - room had a fridge and microwave - short breakfast hours - adequate for an overnight stay.2009-04-01

Close to I-24 - low rates - breakfast had a lot of variety - I was satisfied.2009-01-01

Convenient to the military base and restaurants - bathroom floor wasn't clean.2008-11-01

Good location - nice accommodations for the price.2007-07-01

Courtyard by Marriott Hotel Clarksville


155 Fair Brooke Place, Clarksville, TN 37040

12 miles



From $119
See Rates




Rated High

Upper-midscale, smoke-free hotel

Map

of hotel and Fort Campbell

Smoke-free hotel - does not allow pets

Free Internet in room

More ... Hotel

Guides Verified Reviews

Room was clean and spacious, but wasn't ready when we arrived at 4 PM - good hotel.2009-10-01

Home-Towne Suites Clarksville


129 Westfield Court, Clarksville, TN 37040

12 miles



From $45
See Rates




Rated Average

Midscale, all-suite, extended-stay hotel

Map

of hotel and Fort Campbell

Pet-friendly hotel

Free Internet in room

More ... Hotel

Guides Verified Reviews

Clean hotel room with a comfortable bed. The kitchen and bathroom were clean, too.2015-04-25

Our non-smoking room smelled awful, so we had to move to another room. Hotel was noisy. Definitely wouldn't go back.2015-03-20

Not bad for the price - room needed better soundproofing.2010-07-01

Clean, quiet hotel - had to get a password and pick up my key from a lock box since I arrived after the office closed - nice place.2008-03-01

Mini kitchen room was large and comfortable - housekeepers did not clean our room on a daily basis - staff needed to be more responsive to our request to have the neighbors' TV turned down - we loved that our dog was welcomed.2007-06-01

Days Inn North Clarksville


130 Westfield Court, Clarksville, TN 37040

12 miles



From $58
See Rates




Rated Average

Cheap motel near Governors Square Mall

Map

of hotel and Fort Campbell

Pet-friendly hotel

Free continental breakfast - Free Internet in room

More ... Hotel

Guides Verified Reviews

Motel was clean and had adequate amenities. Staff was helpful when we had an electrical issue in the room. Good place for a stopover, but if you want more than basic amenities, look elsewhere.2015-03-03

Easy access to the highway - great place for a great price - nice, clean room - good breakfast and eating area.2010-09-01

Dirty and in bad condition - not a good stay.2010-08-01

Affordable and comfortable - door wouldn't lock properly.2010-03-01

Room was clean and quiet.2010-01-01

Fairfield Inn by Marriott Clarksville


110 Westfield Drive, Clarksville, TN 37040

12 miles



From $101
See Rates




Rated High

Midscale, smoke-free hotel near Governors Square Mall

Map

of hotel and Fort Campbell

Smoke-free hotel - does not allow pets

Free hot breakfast - Free Internet in room

More ... Hotel

Guides Verified Reviews

Easy access to the freeway and shopping - room had a fridge and microwave - beds were comfortable - great breakfast - ice machine ran out of ice - I was pleased.2010-07-01

Nice accommodations for a fair price - clean and quiet - room needed better soundproofing - chlorine in pool and whirlpool was overpowering.2008-03-01

Americas Best Inn Clarksville


3080 Wilma Rudolph Blvd, Clarksville, TN 37040

12 miles



From $50
See Rates




Rated Very Low – Not Recommended

Cheap motel near Governors Square Mall

Map

of hotel and Fort Campbell

Hotel does not allow pets

Free continental breakfast - Free Internet in room

More ... Hotel

Guides Verified Reviews

Affordable - room was clean - friendly staff - enjoyed the pool.2011-07-01

Convenient location - low rates - non-smoking room smelled like smoke.2009-03-01

Econo Lodge & Suites Clarksville


3065 Wilma Rudolph Blvd, Clarksville, TN 37040

12 miles



From $52
See Rates




Rated Low – Not Recommended

Cheap hotel near Governors Square Mall

Map

of hotel and Fort Campbell

Pet-friendly hotel

Free continental breakfast - Free Internet in room

More ... Hotel

Guides Verified Reviews

Fridge didn't work - there was a bug in the bed - front desk clerk was rude - pool and pool area were dirty - a bad place to stay.2011-04-01

Friendly service - pool was out of service.2010-02-01

Close to restaurants - staff was rather rude to me - won't stay again.2009-08-01

Conveniently located - room was clean and quiet - staff was attentive - laundry service available - good continental breakfast.2008-11-01

Room was clean - good customer service.2008-03-01
Map of Hotels near
Fort Campbell


Fort Campbell Info


Fort Campbell MWR

Closest Airport
Nashville International Airport - BNA


Hotel Tips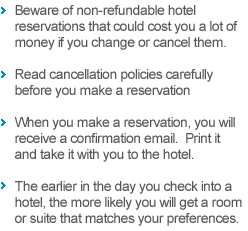 Hotels near
Nearby Attractions



James E. Bruce Convention Center
8 miles north


Governors Stadium
13 miles SE


Austin Peay State University
13 miles SE


Fort Donelson National Battlefield
27 miles SW


HotelGuides.com