Click any colored area to see hotels within that area.
South Bend Hotels, Motels, and Reviews – By Area
Best Value Hotels in South Bend
---
Best value hotels are listed first. These are good hotels that cost less than other good hotels. Based on guest reviews and nightly room rates.
Super 8 Hotel South Bend


4124 Ameritech Drive, South Bend, IN 46628




From $51
See Rates

Rated Average Cheap, smoke-free hotel near South Bend Airport

2 floors, 52 rooms - elevator

Heated indoor swimming pool

Free continental breakfast

Free Internet in room

Free parking

Not pet-friendly - no pets allowed.

- Feb 2014 Most Recent HotelGuides Review

"Room was clean - staff was friendly and helpful.2010-11-01"

More >

TripAdvisor Traveler Rating:


Based on 199 reviews

Read Recent Reviews

Americas Best Value Inn South Bend


425 Dixie Highway North, South Bend, IN 46637




From $60
See Rates

Rated High Cheap hotel near University of Notre Dame

5 miles from South Bend Airport

2 floors, 90 rooms - no elevator

No swimming pool

Free continental breakfast

Free Internet in room

Free parking

Not pet-friendly - no pets allowed.

- Oct 2014

Note: This hotel requires full payment when you book reservation. All reservations are completely non-refundable.

Most Recent HotelGuides Review

"Close to ND. The hotel was quiet and clean, and the staff was friendly.2015-08-25"

More >

TripAdvisor Traveler Rating:


Based on 70 reviews

Read Recent Reviews

Suburban Extended Stay Hotel South Bend


52825 IN 933 North, South Bend, IN 46637




From $69
See Rates

Rated Average Budget, smoke-free, all-suite, extended-stay hotel

Near University of Notre Dame

4 floors, 117 suites - AAA 2 Diamonds

Heated indoor swimming pool - exercise room

Kitchen in every suite

Free Internet in room

Free parking

Pet-friendly hotel - $25 per stay fee for each pet.

- Feb 2014 Most Recent HotelGuides Review

"As a single woman, I didn't feel comfortable at this hotel. A drunk man bothered me in the hallway. Lots of traffic in the parking lot.2015-09-01"

More >

TripAdvisor Traveler Rating:


Based on 59 reviews

Read Recent Reviews

Microtel Inn by Wyndham Notre Dame South Bend


222 Dixieway South, South Bend, IN 46637




From $72
See Rates

Rated Average Cheap, smoke-free hotel near University of Notre Dame

3 floors, 71 rooms - elevator

No swimming pool

Exercise room

Free continental breakfast

Free Internet in room

Free parking - truck parking

Not pet-friendly - no pets allowed.

- Aug 2016 Most Recent HotelGuides Review

"Reasonable rates. The hotel was clean, and the staff was friendly. Breakfast wasn't good, though; there wasn't much selection, and the bread was stale.2016-08-13"

More >

TripAdvisor Traveler Rating:


Based on 470 reviews

Read Recent Reviews

Sleep Inn South Bend


4134 Lincolnway West, South Bend, IN 46628




From $76
See Rates

Rated High Midscale, smoke-free hotel near South Bend Airport

3 floors, 44 rooms and suites - elevator

Free shuttle to South Bend Airport

Heated indoor swimming pool - exercise room

Microwave and refrigerator in every room

Free hot breakfast buffet

Free Internet in room

Free parking

Pet-friendly hotel - allows pets up to 50 pounds, 2 pets per room - $10 per night fee for each pet.

- Feb 2014 Most Recent HotelGuides Review

"The hotel clerk was helpful and friendly, and there was an airport shuttle.2016-01-22"

More >

TripAdvisor Traveler Rating:


Based on 110 reviews

Read Recent Reviews

Comfort Suites Notre Dame University South Bend


52939 IN 933 North, South Bend, IN 46637




From $90
See Rates

Rated Average Midscale, smoke-free, all-suite hotel

Near University of Notre Dame

4 floors, 135 studio suites

Heated indoor swimming pool - 24-hour exercise room

Microwave and refrigerator in every suite

Free hot breakfast buffet

Free Internet in room

Free parking

Pet-friendly hotel - allows pets up to 85 pounds, 2 pets per room - $20 per night fee for each pet.

- Feb 2015 Most Recent HotelGuides Review

"Our room was filthy, especially the bathroom. There was mold in the shower, and no hot water the 1st night. The housekeeper threw my personal blanket in the corner without folding it. The hotel staff was quite friendly, but I won't be returning.2015-10-20"

More >

TripAdvisor Traveler Rating:


Based on 134 reviews

Read Recent Reviews

Comfort Suites South Bend


60971 US 31 South, South Bend, IN 46614




From $92
See Rates

Rated High Midscale, smoke-free, all-suite hotel near US 20 at IN 23

Located 5 miles south of downtown South Bend

3 floors, 71 studio suites - elevator

Heated indoor swimming pool - exercise room

Microwave and refrigerator in every suite

Free hot breakfast buffet

Free Internet in room

Free parking

Not pet-friendly - no pets allowed.

- Mar 2015 Most Recent HotelGuides Review

"Close to everything. The room was large, clean, and quiet, and the staff was great. They were all friendly and helped with anything I needed. I definitely recommend staying at this hotel.2016-04-14"

TripAdvisor Traveler Rating:


Based on 93 reviews

Read Recent Reviews

Candlewood Suites Airport South Bend


3916 Lincolnway West, South Bend, IN 46628




From $95
See Rates

Rated Average Midscale, smoke-free, all-suite, extended-stay hotel

Near South Bend Airport

3 floors, 72 suites - elevator

No swimming pool

Exercise room

Kitchen in every suite

Free Internet in room

Free parking - truck parking

Pet-friendly hotel - allows pets up to 80 pounds - $150 pet fee if staying 7 nights or more - $75 pet fee if staying fewer than 7 nights.

- Jul 2016 Most Recent HotelGuides Review

"Good hotel stay. The front desk clerk was efficient and polite.2016-06-03"

More >

TripAdvisor Traveler Rating:


Based on 51 reviews

Read Recent Reviews

Ivy Court Inn & Suites South Bend


1404 North Ivy Road, South Bend, IN 46637




From $114
See Rates

Rated Very High Midscale, smoke-free hotel

Near University of Notre Dame

3 floors, 49 rooms and suites - elevator

No swimming pool

Exercise room

Microwave and refrigerator in every room

Free hot breakfast buffet

Free Internet in room

Free parking

Not pet-friendly - no pets allowed.

- Jul 2016 Most Recent HotelGuides Review

"Suite was nice, spacious, clean, and well-equipped. Staff was friendly and helpful, and let us check out a half hour late without penalty. The complimentary breakfast was one of the best we've had. Highly recommend this hotel.2015-03-03"

More >

TripAdvisor Traveler Rating:


Based on 321 reviews

Read Recent Reviews

Staybridge Suites Notre Dame South Bend


52860 IN 933 South, South Bend, IN 46637




From $117
See Rates

Rated High Upscale, smoke-free, all-suite, extended-stay hotel

Near University of Notre Dame

4 floors, 90 1-bedroom and 2-bedroom suites

Heated indoor swimming pool - fitness center

Kitchen in every suite

Free hot breakfast buffet

Free Internet in room

Free parking

Pet-friendly hotel - allows up to 2 pets per room - $75 per stay pet fee up to 7 nights - $150 maximum per stay pet fee.

- Feb 2014 Most Recent HotelGuides Review

"Great location. The entire hotel was clean, and the staff was wonderful. The towels were replaced daily. Good breakfast and social hour. What's not to love?2015-10-21"

More >

TripAdvisor Traveler Rating:


Based on 110 reviews

Read Recent Reviews

Hampton Inn & Suites South Bend


52709 IN 933, South Bend, IN 46637




From $123
See Rates

Rated High Midscale, smoke-free hotel

Near University of Notre Dame

3 floors, 117 rooms and suites - elevator - AAA 3 Diamonds

Heated indoor swimming pool - 24-hour exercise room

Free hot breakfast buffet

Free Internet in room

Free parking - truck parking

Not pet-friendly - no pets allowed.

- Jul 2016 Most Recent HotelGuides Review

"Conveniently located near UND - clean and neat - staff was wonderful - good breakfast.2007-08-01"

TripAdvisor Traveler Rating:


Based on 400 reviews

Read Recent Reviews

Hilton Garden Inn South Bend


53995 IN 933, South Bend, IN 46637




From $126
See Rates

Rated High Upper-midscale, smoke-free hotel

Near University of Notre Dame

4 floors, 100 rooms and suites

Heated indoor swimming pool - exercise room

Restaurant - lounge - room service

Restaurant open for breakfast and dinner only

Microwave and refrigerator in every room

Free Internet in room

Free parking

Not pet-friendly - no pets allowed.

- Oct 2015 Most Recent HotelGuides Review

"A wonderful hotel stay.2016-06-19"

More >

TripAdvisor Traveler Rating:


Based on 444 reviews

Read Recent Reviews

DoubleTree by Hilton Hotel South Bend


123 North St Joseph Street, South Bend, IN 46601




From $127
See Rates

Rated High Upscale, smoke-free, full-service, downtown South Bend hotel

Skywalk to Century Center Convention Complex

9 floors, 298 rooms and suites

Free shuttle to South Bend Airport

Free shuttle to other attractions within 5-mile radius

Heated indoor swimming pool - 24-hour exercise room

Restaurant - lounge - room service

Free Internet in room

Parking costs $9 per night

Not pet-friendly - no pets allowed.

- May 2015 Most Recent HotelGuides Review

"Excellent entertainment and restaurant choices in the area. My hotel stay was generally quite good, and the room was wonderful. The housekeepers were friendly and competent. The front desk clerk provided a confusing and inappropriate response when I called to say I'd be arriving late. Bakers wasn't a very good restaurant and seemed understaffed. Lots of open space nearby.2016-08-03"

More >

TripAdvisor Traveler Rating:


Based on 627 reviews

Read Recent Reviews

Inn at St Mary's South Bend


53993 Indiana IN 933, South Bend, IN 46637




From $145
See Rates

Rated Very High Midscale, smoke-free hotel

On campus of Saint Mary's College

3 floors, 150 rooms and suites - elevator

No swimming pool

Exercise room

Free hot breakfast buffet

Free Internet in room

Free parking

Pet-friendly hotel - allows small pets only - $75 per stay fee for each pet.

- Jul 2016 Most Recent HotelGuides Review

"Close to Notre Dame - room was clean and nicely furnished.2010-06-01"

More >

TripAdvisor Traveler Rating:


Based on 587 reviews

Read Recent Reviews

Residence Inn by Marriott South Bend


716 North Niles Avenue, South Bend, IN 46617




From $161
See Rates

Rated Average Upscale, smoke-free, all-suite, extended-stay hotel

In Harters Heights - 1 mile north of downtown

2 floors, 80 suites - no elevator

Heated outdoor swimming pool open in summer

Exercise room

Kitchen in every suite

Free hot breakfast buffet

Free Internet in room

Free parking

Pet-friendly hotel - $100 per stay pet fee.

- Feb 2014 Most Recent HotelGuides Review

"We stayed in one of the hotel penthouses. The space was nice, but the mattresses were badly stained. It was awful trying to sleep on these beds.2015-07-23"

More >

TripAdvisor Traveler Rating:


Based on 133 reviews

Read Recent Reviews

Fairfield Inn & Suites by Marriott South Bend


1220 East Angela Blvd, South Bend, IN 46617




From $171
See Rates

Rated High Midscale, smoke-free hotel

Near University of Notre Dame

5 floors, 119 rooms and suites

Heated indoor swimming pool - exercise room

Free hot breakfast buffet

Free Internet in room

Free parking

Not pet-friendly - no pets allowed.

- Sep 2015 Most Recent HotelGuides Review

"Great location - room was clean and quiet - had a big shower, but no bathtub - no whirlpool - great place to stay.2011-08-01"

More >

TripAdvisor Traveler Rating:


Based on 150 reviews

Read Recent Reviews

Quality Inn & Suites South Bend


4124 Lincolnway West, South Bend, IN 46628




From $209
See Rates

Rated Average Midscale, smoke-free hotel near South Bend Airport

3 floors, 62 rooms and suites - elevator - AAA 3 Diamonds

Free shuttle to South Bend Airport

Heated indoor swimming pool - exercise room

Microwave and refrigerator in every room

Free continental breakfast

Free Internet in room

Free parking - truck parking

Pet-friendly hotel - allows pets up to 30 pounds - $20 per night fee for each pet.

- Aug 2016 Most Recent HotelGuides Review

"The hotel room and bathroom were extremely clean, even around the baseboards and in the corners. The front desk clerk was polite and efficient, but not exceedingly friendly. No ice machine on the 3rd floor, and it wasn't convenient having to go to the 1st floor for ice.2016-06-17"

More >

TripAdvisor Traveler Rating:


Based on 82 reviews

Read Recent Reviews

Quality Inn South Bend


215 Dixie Way South, South Bend, IN 46637




From $267
See Rates

Rated Average Midscale, smoke-free hotel

Near University of Notre Dame

2 floors, 123 rooms - elevator

Heated indoor swimming pool - exercise room

Microwave and refrigerator in every room

Free continental breakfast

Free Internet in room

Free parking

Pet-friendly hotel - $20 per night fee for each pet.

- Feb 2014 Most Recent HotelGuides Review

"The room was dreary. Don't stay at this hotel.2016-08-22"

More >

TripAdvisor Traveler Rating:


Based on 91 reviews

Read Recent Reviews

Holiday Inn Express Notre Dame South Bend


120 Dixie Way North, South Bend, IN 46637




From $450
See Rates

Rated Average Midscale, smoke-free hotel near University of Notre Dame

3 floors, 116 rooms and suites - elevator

Heated indoor swimming pool - exercise room

Microwave and refrigerator in every room

Free hot breakfast buffet

Free Internet in room

Free parking

Not pet-friendly - no pets allowed.

- Jul 2016 Most Recent HotelGuides Review

"We finally got into our hotel room 45 minutes after check-in because our jacuzzi suite wasn't ready on time. We declined an offer of a different room. Didn't enjoy sitting in the lobby waiting.2015-02-09"

More >

TripAdvisor Traveler Rating:


Based on 112 reviews

Read Recent Reviews

Econo Lodge South Bend


515 North Dixie Way, South Bend, IN 46637




From $199
See Rates

Rated Very Low – Not Recommended Cheap, smoke-free motel near University of Notre Dame

2 buildings - 2 floors, 178 rooms and suites

No swimming pool

Exercise room

Free continental breakfast

Free Internet in room

Free parking - truck parking

Pet-friendly motel - $10 per night fee for each pet.

- Jul 2016 Most Recent HotelGuides Review

"Convenient to the Notre Dame football stadium - room needed major renovation - smoking was allowed in the bar.2010-09-01"

More >

TripAdvisor Traveler Rating:


Based on 128 reviews

Read Recent Reviews
Why Book Here?

Lowest price guarantee
Pay at hotel in most cases
If you don't like your hotel,
we'll refund your money.
Cash rewards + hotel points too



South Bend Info
Pet-Friendly South Bend Hotels
South Bend Group Hotel Rates
Map of South Bend IN Hotels
Hotels near
Nearby Attractions



Hotels near Notre Dame Law School
1.6 miles NE


Hotels near Notre Dame Stadium
1.7 miles NE


Hotels near University of Notre Dame
1.8 miles north


Hotels near Saint Mary's College
2.0 miles north


Hotels near Indiana University South Bend
2.0 miles SE


Hotels near Bethel College
3.2 miles east


Hotels near South Bend Airport - SBN
3.3 miles NW


Hotels near University Park Mall
4.2 miles NE


Hotels near Lerner Performing Arts Center
15 miles east


Hotels near Andrews University
20 miles north


Hotels near Swiss Valley Ski Lodge
29 miles NE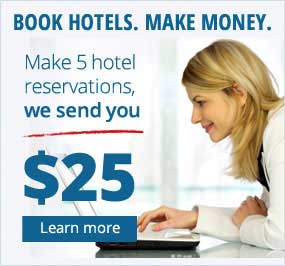 Hotel Tips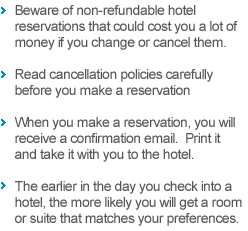 Hotels in
Nearby Cities



Notre Dame IN Hotels
1.7 miles NE


Mishawaka IN Hotels
4.4 miles east


Niles MI Hotels
10 miles north


Buchanan MI Hotels
12 miles NW


Elkhart IN Hotels
14 miles east


Nappanee IN Hotels
21 miles SE


Sawyer MI Hotels
22 miles NW


Goshen IN Hotels
23 miles east


Plymouth IN Hotels
23 miles south


La Porte IN Hotels
24 miles west


New Buffalo MI Hotels
26 miles west