Visiting the Ronald Reagan UCLA Medical Center in Los Angeles? Then use this simple form to find nearby hotels, motels, and other lodging.

The UCLA Medical Center is located on the campus of the University of California. Reagan UCLA Medical Center is a biomedical research hospital pioneering work in organ transplantation and a leader in geriatrics.
Map of Hotels near UCLA Medical Center
Address: 757 Westwood Plaza, Los Angeles, CA 90095
Zoom in (+) to see restaurants and other attractions near hotels.
Hotels closest to UCLA Medical Center

Rates shown below are estimates. Click See Rates for actual current rates.

0.1 mile

UCLA Luskin Conference Center Hotel

425 Westwood Plaza, Los Angeles, CA 90095


0.1 mile from UCLA Medical Center

From $439
Enter Dates







| | |
| --- | --- |
| Check In | 16 00 |
| Check Out | 12 00 |




Rated Very High Most Recent HotelGuides Review

"I had a nice stay at this lovely hotel. The only drawback was that my 3rd floor room looked out onto the courtyard were banquets were set up and held. I couldn't leave my curtains open to enjoy natural light.2017-08-12"

0.4 mile

W Hotel Westwood

930 Hilgard Avenue, Los Angeles, CA 90024


0.4 mile from UCLA Medical Center

From $329
Enter Dates







| | |
| --- | --- |
| Check In | 1500 |
| Check Out | 1200 |




Rated Average Luxury, smoke-free, full-service hotel near UCLA

16 floors, 258 rooms and suites

Heated outdoor swimming pool - exercise room

2 restaurants - lounge - room service

Internet access costs $5 per night

Valet parking only - $43 per night

Pet-friendly hotel - allows pets up to 40 pounds - $100 per stay pet fee + an additional $25 per night fee for each pet.

- May 2016 Most Recent HotelGuides Review

"The location to UCLA can't be beat. Good hotel, but not incredible considering the price. It was quiet except for some clunking noises below my room in the morning. The employees were really great and helped me several times. Ask for a room on a higher floor to avoid traffic noise.2016-08-30"

TripAdvisor Traveler Rating:


Based on 513 reviews

Read Recent Reviews

0.4 mile

Royal Palace Westwood Hotel

1052 Tiverton Avenue, Los Angeles, CA 90024


0.4 mile from UCLA Medical Center

From $219
Enter Dates







| | |
| --- | --- |
| Check In | 15 00 |
| Check Out | 12 00 |




Rated High Midscale, smoke-free hotel near UCLA

3 floors, 36 rooms and suites - elevator

No swimming pool

Free continental breakfast

Free Internet in room

Free parking

Not pet-friendly - no pets allowed.

- May 2016 Most Recent HotelGuides Review

"Centrally located; walk to UCLA Medical Center and many restaurants. The hotel was quiet. Parking was included.2017-07-09"

More >

TripAdvisor Traveler Rating:


Based on 306 reviews

Read Recent Reviews

0.7 mile

Kimpton Hotel Palomar

10740 Wilshire Blvd, Los Angeles, CA 90024


0.7 mile from UCLA Medical Center

From $279
Enter Dates







| | |
| --- | --- |
| Check In | 15 00 |
| Check Out | 12 00 |




Rated High Luxury, smoke-free, full-service hotel near UCLA

19 floors, 264 rooms and suites

Heated outdoor swimming pool open all year

Exercise room

Restaurant - lounge - room service

Internet access costs $14 per night

Valet parking only - $44 per night

Pet-friendly hotel - no pet fee.

- Dec 2016 Most Recent HotelGuides Review

"Convenient to UCLA - nice place to stay.2011-09-01"

More >

TripAdvisor Traveler Rating:


Based on 1671 reviews

Read Recent Reviews

1.2 miles

Beverly Hills Plaza Hotel

10300 Wilshire Blvd, Los Angeles, CA 90024


1.2 miles from UCLA Medical Center

From $275
Enter Dates







| | |
| --- | --- |
| Check In | 15 00 |
| Check Out | 12 00 |




Rated High Upscale, smoke-free, full-service, all-suite hotel

Near UCLA

5 floors, 116 suites

Heated outdoor swimming pool open all year

24-hour exercise room

Restaurant - lounge - room service

Kitchen in every suite

Free Internet in room

Valet parking only - $35 per night

Not pet-friendly - no pets allowed.

- Apr 2016 Most Recent HotelGuides Review

"The hotel was quiet and clean. Great service and good food. Nice pool area, too. Not much to do within walking distance, but this is a perfect place to get away.2017-02-03"

More >

TripAdvisor Traveler Rating:


Based on 404 reviews

Read Recent Reviews

1.3 miles

Luxe Hotel Sunset Boulevard

11461 Sunset Blvd, Los Angeles, CA 90049


1.3 miles from UCLA Medical Center

From $359
Enter Dates







| | |
| --- | --- |
| Check In | 15 00 |
| Check Out | 12 00 |




Rated Average Upper-midscale, smoke-free, full-service hotel

Near I-405 at West Sunset Blvd

Also near Getty Center

2 buildings - 2 and 2 floors, 162 rooms and suites - elevator

AAA 3 Diamonds

Free shuttle to attractions within 3-mile radius

Heated outdoor swimming pool - exercise room

Restaurant - lounge - room service

Free Internet in room

Valet parking only - $28 per night

Pet-friendly hotel - allows dogs only up to 50 pounds - $250 per stay pet fee.

- May 2016 Most Recent HotelGuides Review

"The hotel was under construction; I had to drive from the reception area up a hill to a decrepit building and use a valet for parking. The hallways were 1-star, but the room was really nice. The staff vacuumed outside my door while I was napping one day. Stay elsewhere until renovations are complete.2016-01-07"

TripAdvisor Traveler Rating:


Based on 1094 reviews

Read Recent Reviews

1.3 miles

Azul Inn West

10740 Santa Monica Blvd, Los Angeles, CA 90025


1.3 miles from UCLA Medical Center

From $133
Enter Dates







| | |
| --- | --- |
| Check In | 15 00 |
| Check Out | 12 00 |




Rated Average Midscale, smoke-free motel near UCLA

2 floors, 56 rooms - no elevator

Outdoor swimming pool open in summer

Free continental breakfast

Free Internet in room

Parking costs $10 per night

Not pet-friendly - no pets allowed.

- Feb 2017 Most Recent HotelGuides Review

"Convenient to the UCLA Medical Center. The motel room was clean and adequate.2015-11-26"

More >

TripAdvisor Traveler Rating:


Based on 263 reviews

Read Recent Reviews

1.3 miles

Hotel Bel-Air

701 Stone Canyon Road, Los Angeles, CA 90077


1.3 miles from UCLA Medical Center

From $825
Enter Dates







| | |
| --- | --- |
| Check In | 15 00 |
| Check Out | 12 00 |




Rated Very High Luxury, smoke-free, full-service, Bel Air hotel

Single-story, 103 rooms and suites

Free shuttle to attractions within 3-mile radius

Outdoor swimming pool open all year - exercise room

Restaurant - lounge - 24-hour room service

Free Internet in room

Valet parking only - $42 per night

Pet-friendly motel - $35 per night fee for each pet.

- Mar 2015

TripAdvisor Traveler Rating:


Based on 703 reviews

Read Recent Reviews

1.4 miles

Holiday Inn Express

11250 Santa Monica Blvd, Los Angeles, CA 90025


1.4 miles from UCLA Medical Center

From $196
Enter Dates







| | |
| --- | --- |
| Check In | 15 00 |
| Check Out | 12 00 |




Rated Average Midscale, smoke-free hotel near UCLA Medical Center

Also near Los Angeles VA Medical Center

3 floors, 78 rooms and suites - elevator

No swimming pool

Exercise room

Free hot breakfast buffet

Free Internet in room

Parking costs $15 per night

Not pet-friendly - no pets allowed.

- Feb 2016 Most Recent HotelGuides Review

"Had to pay for parking at this hotel.2016-06-30"

More >

TripAdvisor Traveler Rating:


Based on 351 reviews

Read Recent Reviews

1.4 miles

Hotel Angeleno

170 North Church Lane, Los Angeles, CA 90049


1.4 miles from UCLA Medical Center

From $176
Enter Dates







| | |
| --- | --- |
| Check In | 15 00 |
| Check Out | 12 00 |




Rated High Upper-midscale, smoke-free, full-service hotel

Near I-405 at West Sunset Blvd

Also near Getty Center

17 floors, 212 rooms and suites - AAA 3 Diamonds

Free shuttle to attractions within 3-mile radius

Heated outdoor swimming pool - exercise room

Restaurant - lounge - room service

Free Internet in room

Valet parking only - $28 per night

Not pet-friendly - no pets allowed.

- Jun 2017 Most Recent HotelGuides Review

"Easy to access, and the rates were good. The hotel room was nice and tidy, and the pool was refreshing. The restaurant was too complex for me, so I mostly ate at the cafeteria on the ground floor. Parking was pricey.2017-06-17"

More >

TripAdvisor Traveler Rating:


Based on 1763 reviews

Read Recent Reviews

1.9 miles

Beverly Hilton Hotel

9876 Wilshire Blvd, Beverly Hills, CA 90210


1.9 miles from UCLA Medical Center

From $375
Enter Dates







| | |
| --- | --- |
| Check In | 15 00 |
| Check Out | 12 00 |




Rated High Upscale, smoke-free, full-service hotel

Near LA Country Club

8 floors, 570 rooms and suites - Forbes 4 Stars

Heated outdoor swimming pool - exercise room

Restaurant - lounge - room service

Internet access costs $15 per night

Parking costs $40 per night

Pet-friendly hotel - allows pets up to 75 pounds, 2 pets per room - $50 per stay pet fee.

- Jan 2016 Most Recent HotelGuides Review

"Beautiful property - room was clean, comfortable, and just right - awesome staff, both friendly and professional - highly recommend.2008-06-01"

TripAdvisor Traveler Rating:


Based on 3612 reviews

Read Recent Reviews

1.9 miles

Waldorf Astoria Hotel

9850 Wilshire Blvd, Beverly Hills, CA 90210


1.9 miles from UCLA Medical Center

From $784
Enter Dates







| | |
| --- | --- |
| Check In | 15 00 |
| Check Out | 12 00 |




Rated Very High Luxury, smoke-free, full-service hotel

Near LA Country Club

12 floors, 170 rooms

Free shuttle to local attractions

Outdoor rooftop swimming pool - 24-hour exercise room

2 restaurants - 3 lounges - 24-hour room service

Full-service spa

Free Internet in room

Valet parking only - $50 per night

Pet-friendly hotel - allows up to medium-sized pets only - $150 per stay fee for each pet.

- Jun 2017

TripAdvisor Traveler Rating:


Based on 64 reviews

Read Recent Reviews

1.9 miles

Century Park Hotel West

10330 West Olympic Blvd, Los Angeles, CA 90064


1.9 miles from UCLA Medical Center

From $199
Enter Dates







| | |
| --- | --- |
| Check In | 15 00 |
| Check Out | 12 00 |




Rated High Upscale, smoke-free hotel near Century City

In Westside Los Angeles

3 floors, 47 rooms and suites - elevator

No swimming pool

Free hot breakfast buffet

Free Internet in room

Valet parking only - $20 per night

Not pet-friendly - no pets allowed.

- Nov 2016 Most Recent HotelGuides Review

"Room was clean - front desk staff was rude and disrespectful.2010-11-01"

More >

TripAdvisor Traveler Rating:


Based on 475 reviews

Read Recent Reviews

1.9 miles

Courtyard Hotel Century City

10320 West Olympic Blvd, Los Angeles, CA 90064


1.9 miles from UCLA Medical Center

From $186
Enter Dates







| | |
| --- | --- |
| Check In | 1500 |
| Check Out | 1200 |




Rated High Midscale, smoke-free hotel

In Westside Los Angeles near Century City

4 floors, 135 rooms and suites

No swimming pool

24-hour exercise room

Free Internet in room

Valet parking only - $19 per night

Not pet-friendly - no pets allowed.

- Feb 2015 Most Recent HotelGuides Review

"Great hotel experience. We were pleased with our immaculate room, and the service was stellar. The parking attendants were courteous and super efficient, and the front desk clerk was personable, helpful, and professional. You won't be disappointed.2016-06-28"

More >

TripAdvisor Traveler Rating:


Based on 460 reviews

Read Recent Reviews

2.0 miles

Peninsula Hotel

9882 South Santa Monica Blvd, Beverly Hills, CA 90212


2.0 miles from UCLA Medical Center

From $725
Enter Dates







| | |
| --- | --- |
| Check In | 1400 |
| Check Out | 1300 |




Rated Very High Luxury, smoke-free, full-service hotel

Near LA Country Club

5 floors, 193 rooms and suites

AAA 5 Diamonds, Forbes 5 stars

Heated outdoor swimming pool open all year

Exercise room

2 restaurants - 2 lounges - 24-hour room service

Full-service spa

Free Internet in room

Valet parking only - $42 per night

Pet-friendly hotel - $35 per night fee for each pet.

- Aug 2016

TripAdvisor Traveler Rating:


Based on 820 reviews

Read Recent Reviews

2.0 miles

Sky Hotel

2352 Westwood Blvd, Los Angeles, CA 90064


2.0 miles from UCLA Medical Center

From $250
Enter Dates







| | |
| --- | --- |
| Check In | 15 00 |
| Check Out | 11 00 |




Rated Average Upscale, smoke-free hotel near Century City

In Westside Los Angeles

2 floors, 28 rooms - no elevator

No swimming pool

Free Internet in room

Parking costs $15 per night

Not pet-friendly - no pets allowed.

- Apr 2016

TripAdvisor Traveler Rating:


Based on 188 reviews

Read Recent Reviews

2.1 miles

Maison 140 Hotel

140 South Lasky Drive, Beverly Hills, CA 90212


2.1 miles from UCLA Medical Center

From $246
Enter Dates







| | |
| --- | --- |
| Check In | 15 00 |
| Check Out | 12 00 |




Rated High Upscale, smoke-free hotel near LA Country Club

3 floors, 43 rooms - elevator

No swimming pool

Exercise room

Free Internet in room

Parking costs $30 per night

Not pet-friendly - no pets allowed.

- Nov 2016 Most Recent HotelGuides Review

"Extremely convenient - good value - high-standard boutique hotel.2007-01-01"

TripAdvisor Traveler Rating:


Based on 458 reviews

Read Recent Reviews

2.1 miles

InterContinental Hotel

2151 Avenue of the Stars, Los Angeles, CA 90067


2.1 miles from UCLA Medical Center

From $419
Enter Dates







| | |
| --- | --- |
| Check In | 15 00 |
| Check Out | 12 00 |




Rated Very High Luxury, smoke-free, full-service hotel near Century City

In Westside Los Angeles

14 floors, 363 rooms and suites - AAA 4 Diamonds

Heated outdoor swimming pool open all year

Exercise room

Restaurant - lounge - room service

Internet access costs $13 per night

Valet parking only - $42 per night

Pet-friendly hotel - allows pets up to 15 pounds - $200 per stay fee for each pet.

- May 2016 Most Recent HotelGuides Review

"Excellent location. The pool was great. A wonderful hotel.2015-01-26"

TripAdvisor Traveler Rating:


Based on 1943 reviews

Read Recent Reviews

2.1 miles

Mosaic Hotel

125 South Spalding Drive, Beverly Hills, CA 90212


2.1 miles from UCLA Medical Center

From $298
Enter Dates







| | |
| --- | --- |
| Check In | 15 00 |
| Check Out | 12 00 |




Rated Very High Upscale, smoke-free, full-service hotel

Near LA Country Club

4 floors, 49 rooms - AAA 3 Diamonds

Heated outdoor swimming pool - exercise room

Restaurant - lounge - room service

Free Internet in room

Parking costs $35 per night

Not pet-friendly - no pets allowed.

- Dec 2016

TripAdvisor Traveler Rating:


Based on 655 reviews

Read Recent Reviews

2.2 miles

Beverly Hills Hotel & Bungalows

9641 Sunset Blvd, Beverly Hills, CA 90210


2.2 miles from UCLA Medical Center

From $595
Enter Dates







| | |
| --- | --- |
| Check In | 15 00 |
| Check Out | 12 00 |




Rated Very High Luxury, smoke-free, full-service hotel north of downtown

Member of Leading Hotels of the World

4 floors; 145 rooms, 38 suites, 21 bungalows

AAA 5 Diamonds, Forbes 5 Stars

Heated outdoor swimming pool open all year

24-hour exercise room

3 restaurants - lounge - 24-hour room service - coffee shop

Full-service spa

Free Internet in room

Valet parking only - $44 per night

Pet-friendly hotel - $35 per night fee for each pet.

- Aug 2016

TripAdvisor Traveler Rating:


Based on 1162 reviews

Read Recent Reviews

2.3 miles

Best Western Royal Palace Inn & Suites

2528 South Sepulveda Blvd, Los Angeles, CA 90064


2.3 miles from UCLA Medical Center

From $261
Enter Dates







| | |
| --- | --- |
| Check In | 1500 |
| Check Out | 1200 |




Rated High Midscale, smoke-free hotel 2 miles south of UCLA

2 floors; 55 rooms, 31 suites - elevator

Outdoor swimming pool open in summer - exercise room

Microwave and refrigerator in every room

Free hot breakfast buffet

Free Internet in room

Free parking

Not pet-friendly - no pets allowed.

- Nov 2014 Most Recent HotelGuides Review

"The hotel was clean. Nice staff was good breakfast. There were guest computers in the lobby, so I was able to print out my boarding passes. Parking was valet only, but it was reasonably priced.2017-06-25"

More >

TripAdvisor Traveler Rating:


Based on 696 reviews

Read Recent Reviews

2.5 miles

Luxe Hotel

360 North Rodeo Drive, Beverly Hills, CA 90210


2.5 miles from UCLA Medical Center

From $360
Enter Dates







| | |
| --- | --- |
| Check In | 15 00 |
| Check Out | 12 00 |




Rated High Upscale, smoke-free, full-service hotel

In downtown Beverly Hills

4 floors, 88 rooms and suites - AAA 3 Diamonds

Heated outdoor swimming pool - exercise room

Restaurant - lounge - room service

Free Internet in room

Valet parking only - $40 per night

Pet-friendly hotel - allows pets up to 50 pounds, 1 pet per room - $150 per stay pet fee up to 7 nights.

- Feb 2017 Most Recent HotelGuides Review

"Excellent location on Rodeo Drive - extremely pricey hotel - we initially didn't get the room we reserved, but after talking to the front desk clerk, we were moved to a room with a balcony - room was smaller than I expected - had a sitting chair and small desk; wireless Internet worked well - liked the flat-screen TV and pay-per-view movies - bathroom was small and freezing, but nice - liked the big bathrobe - room service food was fabulous - housekeeper stopped us in the hall to give us free bottled water and chocolates - had a fitness center - good service in the on-site restaurant and bar - had to turn into an alley to access parking, which was only valet - enjoyed our stay.2010-01-01"

TripAdvisor Traveler Rating:


Based on 891 reviews

Read Recent Reviews

2.5 miles

Days Inn

3007 Santa Monica Blvd, Santa Monica, CA 90404


2.5 miles from UCLA Medical Center

From $180
Enter Dates







| | |
| --- | --- |
| Check In | 1400 |
| Check Out | 1100 |




Rated Average Cheap, smoke-free, midtown Santa Monica hotel

4 floors, 68 rooms

No swimming pool

Exercise room

Free continental breakfast

Free Internet in room

Free parking

Not pet-friendly - no pets allowed.

- Apr 2015 Most Recent HotelGuides Review

"Nice hotel room for the price.2016-03-06"

More >

TripAdvisor Traveler Rating:


Based on 468 reviews

Read Recent Reviews

2.6 miles

Beverly Wilshire Beverly Hills Four Seasons Hotel

9500 Wilshire Blvd, Beverly Hills, CA 90212


2.6 miles from UCLA Medical Center

From $795
Enter Dates







| | |
| --- | --- |
| Check In | 15 00 |
| Check Out | 12 00 |




Rated Very High Luxury, smoke-free, full-service, downtown Beverly Hills hotel

Member of Leading Hotels of the World

14 floors; 258 rooms, 137 suites

AAA 4 Diamonds, Forbes 4 Stars

Heated outdoor swimming pool - exercise room

2 restaurants - 3 lounges - 24-hour room service

Full-service spa

Internet access costs $22 per night

Valet parking only - $46 per night

Pet-friendly hotel - allows pets up to 15 pounds - no pet fee.

- Sep 2015

TripAdvisor Traveler Rating:


Based on 1894 reviews

Read Recent Reviews

2.7 miles

Crescent Hotel

403 North Crescent Drive, Beverly Hills, CA 90210


2.7 miles from UCLA Medical Center

From $246
Enter Dates







| | |
| --- | --- |
| Check In | 15 00 |
| Check Out | 12 00 |




Rated High Upscale, smoke-free, full-service hotel

In downtown Beverly Hills

2 floors, 36 rooms - no elevator

No swimming pool

Restaurant - lounge - 24-hour room service

Parking costs $30 per night

Pet-friendly hotel - allows pets up to 25 pounds, 2 pets per room - $100 per stay pet fee.

- Feb 2017

Note: This hotel charges a resort fee of $20 per night - includes breakfast and Internet access.

TripAdvisor Traveler Rating:


Based on 429 reviews

Read Recent Reviews

2.7 miles

Comfort Inn

2815 Santa Monica Blvd, Santa Monica, CA 90404


2.7 miles from UCLA Medical Center

From $225
Enter Dates







| | |
| --- | --- |
| Check In | 15 00 |
| Check Out | 11 00 |




Rated Average Midscale, mid-city Santa Monica motel

3 floors, 108 rooms - elevator

Heated outdoor swimming pool

Free hot breakfast buffet

Free Internet in room

Free parking

Not pet-friendly - no pets allowed.

- Dec 2014 Most Recent HotelGuides Review

"We stayed at this motel for 4 nights, and there were 5 of us in the room. The AC didn't work well and leaked on the carpet; we didn't sleep well because it was too hot. The AC was replaced the next day, but the replacement was loud and shook and kept us awake. It was fixed the next day, but started shaking again our last night. Nice staff and good breakfast. Don't stay here.2017-07-29"

More >

TripAdvisor Traveler Rating:


Based on 605 reviews

Read Recent Reviews

2.7 miles

Montage Hotel

225 North Canon Drive, Beverly Hills, CA 90210


2.7 miles from UCLA Medical Center

From $885
Enter Dates







| | |
| --- | --- |
| Check In | 15 00 |
| Check Out | 12 00 |




Rated Very High Upscale, smoke-free, full-service hotel

In downtown Beverly Hills

8 floors, 201 rooms and suites

AAA 4 Diamonds, Forbes 5 Stars

Heated outdoor rooftop swimming pool

24-hour fitness center

2 restaurants - 2 lounges - 24-hour room service

Full-service spa

Internet access costs $20 per night

Valet parking only - $40 per night

Pet-friendly hotel - $30 per night fee for each pet.

- Mar 2015 Most Recent HotelGuides Review

"Beautiful hotel with great amenities - service was outstanding.2009-03-01"

TripAdvisor Traveler Rating:


Based on 690 reviews

Read Recent Reviews

2.8 miles

Sirtaj Hotel

120 South Reeves Drive, Beverly Hills, CA 90212


2.8 miles from UCLA Medical Center

From $243
Enter Dates







| | |
| --- | --- |
| Check In | 1500 |
| Check Out | 1200 |




Rated Very High Luxury, smoke-free, full-service, downtown hotel

Near Rodeo Drive

3 floors, 32 rooms - elevator

No swimming pool

Restaurant - lounge - room service

Free Internet in room

Valet parking only - $30 per night

Not pet-friendly - no pets allowed.

- Aug 2016 Most Recent HotelGuides Review

"The location couldn't have been better. Glad we booked a larger room. It was comfortable, quiet, and nicely-appointed. Bed was especially comfortable, and I'd like to buy the same bedding for my home. Staff was friendly and extremely helpful. I was concerned about staying in a smaller hotel, but found the experience more personal and enjoyable. 2015-01-21"

TripAdvisor Traveler Rating:


Based on 362 reviews

Read Recent Reviews

2.8 miles

Mr. C Beverly Hills Hotel

1224 Beverwil Drive, Los Angeles, CA 90035


2.8 miles from UCLA Medical Center

From $479
Enter Dates







| | |
| --- | --- |
| Check In | 15 00 |
| Check Out | 12 00 |




Rated Very High Upscale, smoke-free, full-service hotel

Near Hillcrest Country Club

12 floors, 138 rooms - AAA 3 Diamonds

Outdoor swimming pool open all year - exercise room

Restaurant - lounge - 24-hour room service

Free Internet in room

Valet parking only - $43 per night

Not pet-friendly - no pets allowed.

- Mar 2016

TripAdvisor Traveler Rating:


Based on 790 reviews

Read Recent Reviews
Why Book Here?

Lowest price guarantee
Pay at hotel in most cases
If you don't like your hotel,
we'll refund your money.
Cash rewards + hotel points too



Los Angeles Info
Ronald Reagan UCLA Medical Center
Los Angeles Hotels and Reviews
Los Angeles Group Hotel Rates
Los Angeles City Pass
Map of Hotels near UCLA Medical Center
Hotels near
Nearby Attractions



Hotels near UCLA Resnick Neuropsychiatric Hospital
0.1 mile south


Hotels near Pauley Pavilion
0.3 mile north


Hotels near UCLA – University of California Los Angeles
0.3 mile NE


Hotels near Royce Hall UCLA
0.5 mile NE


Hotels near Los Angeles VA Medical Center
1.0 mile south


Hotels near LA Country Club
1.3 miles east


Hotels near Sepulveda Blvd Los Angeles
1.4 miles south


Hotels near Rodeo Drive Beverly Hills
2.4 miles east


Hotels near Wilshire Blvd Beverly Hills
2.4 miles east


Hotels near Downtown Beverly Hills
2.6 miles east


Hotels near UCLA Medical Center Santa Monica
3.6 miles SW


Hotels near Robertson Blvd Los Angeles
3.6 miles east


Hotels near Cedars-Sinai Medical Center
3.7 miles east


Hotels near Beverly Blvd
3.9 miles east


Hotels near Saban Theatre
4.1 miles east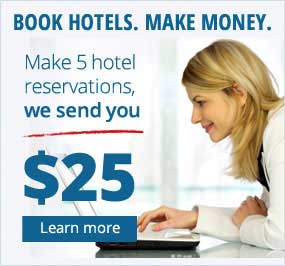 Hotel Tips