| | |
| --- | --- |
| Valdosta is in south central Georgia near the Florida border. It is 75 miles northeast of downtown Tallahassee, Florida. All of Valdosta's hotels are near I-75 exits. Valdosta is the home of Valdosta State University. | |
Click any colored area to see hotels within that area.
Valdosta Hotels, Motels, and Reviews – By Area
Best Value Hotels in Valdosta
Best value hotels are listed first. These are good hotels that cost less than other good hotels. Based on guest reviews and nightly room rates.
Howard Johnson Inn Valdosta


4598 North Valdosta Road, Valdosta, GA 31602




From $39
See Rates

Rated Average Cheap, interstate motel

Near I-75, Exit 22 at North Valdosta Road

2 floors, 100 rooms - no elevator - AAA 2 Diamonds

Outdoor swimming pool open in summer

Free Internet in room

Free parking - truck parking

Pet-friendly motel - $10 per night fee for each pet.

- Nov 2015 Most Recent HotelGuides Review

"The motel was clean, and the room had a nice bed. The front desk clerks were friendly. Two thumbs up.2017-06-06"

More >

TripAdvisor Traveler Rating:


Based on 343 reviews

Read Recent Reviews

Super 8 Hotel Mall Valdosta


1389 North St Augustine Road, Valdosta, GA 31602




From $57
See Rates

Rated Average Cheap motel near Valdosta Mall

Also near Valdosta State University

3 floors, 72 rooms - elevator

Outdoor swimming pool open in summer - exercise room

Free continental breakfast

Free Internet in room

Free parking - truck parking

Pet-friendly motel - $10 per night fee for each pet.

- Sep 2016 Most Recent HotelGuides Review

"Good location. My room was big, clean, and quiet. Good continental breakfast. Easy checkout. I recommend this motel.2015-08-16"

TripAdvisor Traveler Rating:


Based on 239 reviews

Read Recent Reviews

Country Hearth Inn Valdosta


2811 North Ashley Street, Valdosta, GA 31602




From $59
See Rates

Rated Average Cheap, smoke-free motel near Valdosta State University

Also near Valdosta Technical College

2 floors, 60 rooms - no elevator

No swimming pool

Exercise room

Microwave and refrigerator in every room

Free Internet in room

Free parking

Not pet-friendly - no pets allowed.

- Dec 2016

TripAdvisor Traveler Rating:


Based on 40 reviews

Read Recent Reviews

Baymont Inn & Suites Valdosta


1725 Gornto Road, Valdosta, GA 31601




From $68
See Rates

Rated Average Midscale motel near Valdosta Mall

Also near Valdosta State University

2 floors, 57 rooms and suites - no elevator

Outdoor swimming pool - exercise room

Free continental breakfast

Free Internet in room

Free parking - truck parking

Pet-friendly motel - allows pets up to 25 pounds, 2 pets per room - $15 per night fee for 1st pet - $5 per night fee for each additional pet.

- Jul 2016 Most Recent HotelGuides Review

"We were just getting settled into our hotel room when I saw a lizard in the bathroom. I called the front desk and the clerk said he was on his way, but instead of removing the lizard, he moved us to another room at 1 AM. I was disappointed.2017-04-22"

More >

TripAdvisor Traveler Rating:


Based on 587 reviews

Read Recent Reviews

Sleep Inn & Suites Valdosta


3026 James Road, I-75, Exit 18, Valdosta, GA 31602




From $72
See Rates

Rated High Midscale, smoke-free, interstate hotel near Valdosta State University

3 floors, 73 rooms and suites - elevator

Free shuttle to attractions within 5-mile radius

Outdoor swimming pool - exercise room

Microwave and refrigerator in every room

Free hot breakfast buffet

Free Internet in room

Free parking - truck parking

Pet-friendly hotel - $15 per night fee for each pet.

- Nov 2015 Most Recent HotelGuides Review

"The hotel was clean and newly refurbished. Stay here.2016-10-12"

More >

TripAdvisor Traveler Rating:


Based on 385 reviews

Read Recent Reviews

Quality Inn at the Mall Valdosta


1705 Gornto Road, Valdosta, GA 31601




From $73
See Rates

Rated Average Midscale motel near Valdosta Mall and I-75

Also near Valdosta State University

2 floors, 100 rooms - no elevator

Outdoor swimming pool open in summer

Free hot breakfast buffet

Free Internet in room

Free parking - truck parking

Pet-friendly motel - allows pets up to 50 pounds - $10 per night fee for each pet.

- Dec 2016 Most Recent HotelGuides Review

"The room was clean, and the hotel staff was nice. Not bad.2015-10-14"

More >

TripAdvisor Traveler Rating:


Based on 82 reviews

Read Recent Reviews

Days Inn Conference Center Valdosta


1827 West Hill Avenue, Valdosta, GA 31601




From $76
See Rates

Rated Average Cheap, downtown Valdosta motel

2 floors, 84 rooms - no elevator - AAA 2 Diamonds

Outdoor swimming pool open in summer

Microwave and refrigerator in every room

Free continental breakfast

Free Internet in room

Free parking - truck parking

Pet-friendly motel - allows up to 2 pets per room - $10 per night fee for each pet.

- Nov 2015 Most Recent HotelGuides Review

"Close to Valdosta State University. Great value. Motel room was clean. Staff was cordial, helpful, and responsive.2015-02-03"

More >

TripAdvisor Traveler Rating:


Based on 318 reviews

Read Recent Reviews

Hampton Inn & Suites Conference Center Valdosta


2 Meeting Place Drive, Valdosta, GA 31601




From $85
See Rates

Rated High Midscale, downtown hotel

Near restaurants and mall

4 floors, 184 rooms and suites

Outdoor swimming pool - exercise room

Microwave and refrigerator in every room

Free hot breakfast buffet

Free Internet in room

Free parking - truck parking

Not pet-friendly - no pets allowed.

- Jul 2016 Most Recent HotelGuides Review

"Nice hotel. The room was a bit small, but it was OK.2016-04-12"

More >

TripAdvisor Traveler Rating:


Based on 979 reviews

Read Recent Reviews

Quality Inn South Valdosta


1902 West Hill Avenue, Valdosta, GA 31601




From $90
See Rates

Rated Average Midscale, downtown motel

2 floors, 48 rooms - no elevator - AAA 2 Diamonds

Outdoor swimming pool open in summer

Microwave and refrigerator in every room

Free hot breakfast buffet

Free Internet in room

Free parking - truck parking

Pet-friendly motel - allows pets up to 50 pounds - $8 per night fee for each pet.

- Oct 2016 Most Recent HotelGuides Review

"The motel was dirty, and the carpet in my room turned my socks black. The eggs at breakfast didn't taste right. Definitely not worth the price. Shop around.2017-03-28"

More >

TripAdvisor Traveler Rating:


Based on 116 reviews

Read Recent Reviews

Country Inn & Suites by Carlson Valdosta


1308 North St Augustine Road, Valdosta, GA 31601




From $96
See Rates

Rated Average Midscale, smoke-free hotel near Valdosta State University

5 floors, 71 rooms and suites

Heated indoor swimming pool - exercise room

Microwave and refrigerator in every room

Free hot breakfast buffet

Free Internet in room

Free parking - truck parking

Pet-friendly hotel - $25 per night fee for each pet.

- Jul 2016 Most Recent HotelGuides Review

"There was hair on the shower floor. When I told the hotel clerk, she had an attitude and said she'd send someone to clean the bathroom. No one ever came. Find another place to stay.2016-06-30"

More >

TripAdvisor Traveler Rating:


Based on 574 reviews

Read Recent Reviews

Super 8 Hotel Valdosta


1825 West Hill Avenue, Exit 16, Valdosta, GA 31601




From $96
See Rates

Rated Average Cheap, smoke-free, downtown Valdosta motel

2 floors, 85 rooms - no elevator - AAA 2 Diamonds

Outdoor swimming pool open in summer

Free continental breakfast

Free Internet in room

Free parking - truck parking

Pet-friendly motel - $10 per night fee for each pet.

- Nov 2015 Most Recent HotelGuides Review

"The motel was well-maintained, inexpensive, and easy to find. The room was comfortable and clean, and well-stocked with toiletries. Fantastic staff; they made us feel completely at home. We recommend staying here.2017-01-09"

More >

TripAdvisor Traveler Rating:


Based on 556 reviews

Read Recent Reviews

Drury Inn & Suites Valdosta


1327 North St Augustine Road, Valdosta, GA 31601




From $100
See Rates

Rated Very High Midscale, smoke-free hotel near Valdosta State University

5 floors, 180 rooms and suites

Heated indoor-outdoor swimming pool - exercise room

Microwave and refrigerator in every room

Free hot breakfast buffet

Free Internet in room

Free parking

Pet-friendly hotel - allows up to 2 pets per room - $25 per night pet fee.

- Feb 2017 Most Recent HotelGuides Review

"The hotel was clean. Great pillows. The employees were friendly, and breakfast was nice.2016-07-17"

More >

TripAdvisor Traveler Rating:


Based on 767 reviews

Read Recent Reviews

Hilton Garden Inn Valdosta


1702 Gornto Drive, I-75, Exit 18, Valdosta, GA 31601




From $108
See Rates

Rated High Upper-midscale, smoke-free, full-service hotel

Near Valdosta Mall and Valdosta State University

7 floors, 163 rooms and suites

Heated outdoor swimming pool - exercise room

Restaurant - lounge - room service

Microwave and refrigerator in every room

Free Internet in room

Free parking

Not pet-friendly - no pets allowed.

- Oct 2015 Most Recent HotelGuides Review

"I had a lovely stay at this hotel. The adjustable bed was a little confusing, but everything else was good.2016-08-23"

More >

TripAdvisor Traveler Rating:


Based on 690 reviews

Read Recent Reviews

La Quinta Inn & Suites Valdosta


1800 Clubhouse Drive, Valdosta, GA 31601




From $109
See Rates

Rated High Midscale, smoke-free hotel near Valdosta Mall

Also near Valdosta State University

2 floors, 120 rooms and suites - no elevator - AAA 3 Diamonds

Outdoor swimming pool - exercise room

Microwave and refrigerator in every room

Free continental breakfast

Free Internet in room

Free parking

Pet-friendly hotel - no pet fee.

- Aug 2016 Most Recent HotelGuides Review

"The hotel was dirty and smelled like mildew, but the employees were all super friendly and helpful. I wouldn't stay here again.2016-03-28"

More >

TripAdvisor Traveler Rating:


Based on 1329 reviews

Read Recent Reviews

Holiday Inn Valdosta


1805 West Hill Avenue, Valdosta, GA 31601




From $114
See Rates

Rated High Upper-midscale, smoke-free, full-service, downtown hotel

6 floors, 168 rooms and suites

Free shuttle to Valdosta Airport

Outdoor swimming pool - exercise room

Restaurant - lounge - room service

Restaurant open for breakfast and dinner only

Free Internet in room

Free parking

Not pet-friendly - no pets allowed.

- Jul 2016 Most Recent HotelGuides Review

"Nice hotel, but the shower door wouldn't close; I reported the problem within 30 minutes, but it was never fixed. So each time we took a shower, the bathroom floor got wet. We had to get extra towels to put on the floor so we wouldn't slip. The staff was friendly. Other than the maintenance issue, I enjoyed my stay.2015-03-30"

More >

TripAdvisor Traveler Rating:


Based on 429 reviews

Read Recent Reviews

Courtyard by Marriott Hotel Valdosta


1564 Baytree Road, Valdosta, GA 31602




From $131
See Rates

Rated High Upper-midscale, smoke-free hotel

Near Valdosta State University

3 floors, 84 rooms and suites - elevator

Outdoor swimming pool open in summer - exercise room

Restaurant - lounge - room service

Restaurant open for breakfast and dinner only

Free Internet in room

Free parking

Not pet-friendly - no pets allowed.

- Mar 2015 Most Recent HotelGuides Review

"Room was clean, quiet, and nicely furnished - good place to stay.2010-04-01"

More >

TripAdvisor Traveler Rating:


Based on 241 reviews

Read Recent Reviews

Holiday Inn Express Hotel & Suites Southeast Valdosta


1330 St Augustine Road, I-75, Exit 18, Valdosta, GA 31601




From $139
See Rates

Rated Very High Midscale, smoke-free, interstate hotel

Near Valdosta State University and Valdosta Mall

4 floors, 95 rooms and suites

Heated outdoor swimming pool - exercise room

Microwave and refrigerator in every room

Free hot breakfast buffet

Free Internet in room

Free parking - truck parking

Not pet-friendly - no pets allowed.

- Jul 2016 Most Recent HotelGuides Review

"Great hotel. Stay here.2017-04-19"

TripAdvisor Traveler Rating:


Based on 207 reviews

Read Recent Reviews

Best Western Plus Valdosta Hotel & Suites


4025 Northlake Drive, I-75, Exit 22, Valdosta, GA 31602




From $140
See Rates

Rated High Midscale, smoke-free, all-suite hotel

Near I-75, Exit 22 at North Valdosta Road

4 floors, 87 studio and 1-bedroom suites

Outdoor swimming pool - exercise room

Kitchen in every suite

Free hot breakfast buffet

Free Internet in room

Free parking - truck parking

Pet-friendly hotel - allows pets up to 80 pounds, 2 pets per room - $20 per night pet fee - $100 maximum per stay pet fee.

- Jul 2016 Most Recent HotelGuides Review

"Good hotel.2017-05-15"

More >

TripAdvisor Traveler Rating:


Based on 972 reviews

Read Recent Reviews

Fairfield Inn & Suites by Marriott Valdosta


2010 West Hill Avenue, Valdosta, GA 31601




From $144
See Rates

Rated High Midscale, smoke-free, downtown Valdosta hotel

Near Rainwater Conference Center

5 floors, 132 rooms and suites

Outdoor swimming pool open in summer - exercise room

Microwave and refrigerator in every room

Free hot breakfast buffet

Free Internet in room

Free parking

Not pet-friendly - no pets allowed.

- Sep 2015 Most Recent HotelGuides Review

"Disappointed that a large group of young people dominated the hotel breakfast buffet.2015-03-09"

More >

TripAdvisor Traveler Rating:


Based on 436 reviews

Read Recent Reviews

Comfort Suites Valdosta


1332 North St Augustine Road, Valdosta, GA 31602




From $148
See Rates

Rated High Midscale, smoke-free, all-suite hotel

Near Valdosta State University

4 floors, 88 studio suites

Outdoor swimming pool - exercise room

Microwave and refrigerator in every suite

Free hot breakfast buffet

Free Internet in room

Free parking

Not pet-friendly - no pets allowed.

- Mar 2015 Most Recent HotelGuides Review

"We enjoyed our stay immensely. The hotel was in excellent condition, and we appreciated the true HDTV and complimentary wine when we arrived. Easy walk to restaurants. We'd definitely return.2017-01-02"

More >

TripAdvisor Traveler Rating:


Based on 344 reviews

Read Recent Reviews

Comfort Inn & Suites Valdosta


1785 West Hill Avenue, Valdosta, GA 31601




From $152
See Rates

Rated Very High Midscale, smoke-free hotel near I-75 at US 221

4 floors, 95 rooms and suites

Outdoor swimming pool - exercise room

Free hot breakfast buffet

Free Internet in room

Free parking - truck parking

Pet-friendly hotel - allows pets up to 50 pounds, 2 pets per room - $25 per night pet fee.

- Nov 2016 Most Recent HotelGuides Review

"I had a relaxing hotel stay.2017-06-06"

More >

TripAdvisor Traveler Rating:


Based on 77 reviews

Read Recent Reviews

Econo Lodge Valdosta


3022 James Road, Valdosta, GA 31602




From $57
See Rates

Rated Low – Not Recommended Cheap hotel near Valdosta State University

Also near Valdosta Mall

3 floors, 65 rooms - elevator

Free shuttle to Valdosta Airport

Outdoor swimming pool open in summer

Microwave and refrigerator in every room

Free continental breakfast

Free Internet in room

Free parking - truck parking

Pet-friendly hotel - allows pets up to 50 pounds, 1 pets per room - $10 per night pet fee.

- Jun 2017 Most Recent HotelGuides Review

"The hotel rooms were dirty, the bedding and towels were dingy, and the hallways smelled like cooking. The furniture was cheap, and the TV picture was too dark. The staff wasn't customer-friendly. Don't stay here.2017-02-21"

More >

TripAdvisor Traveler Rating:


Based on 167 reviews

Read Recent Reviews

Days Inn St Augustine Road Valdosta


1383 North St Augustine Road, I-75, Exit 18, Valdosta, GA 31602




From $62
See Rates

Rated Very Low – Not Recommended Cheap, interstate motel near Valdosta State University

Also near Wild Adventures Theme Park

3 floors, 137 rooms and suites - elevator

Outdoor swimming pool

Microwave and refrigerator in every room

Free continental breakfast

Free Internet in room

Free parking - truck parking

Pet-friendly motel - allows pets up to 50 pounds - $10 per night fee for each pet.

- Nov 2015 Most Recent HotelGuides Review

"Well worth the stay. The motel staff was courteous, and the breakfast was great.2015-04-29"

More >

TripAdvisor Traveler Rating:


Based on 286 reviews

Read Recent Reviews
Why Book Here?

Lowest price guarantee
Pay at hotel in most cases
If you don't like your hotel,
we'll refund your money.
Cash rewards + hotel points too



Valdosta Info
Pet-Friendly Valdosta Hotels
Valdosta Group Hotel Rates
Map of Valdosta GA Hotels
Hotels near
Nearby Attractions



Hotels near Valdosta State University
1.0 mile NW


Hotels near Wild Adventures Theme Park
8 miles south


Hotels near Moody Air Force Base
10 miles NE


Hotels near Hamilton Correctional Institution
30 miles SE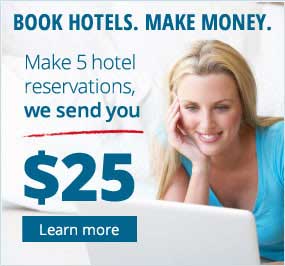 Hotel Tips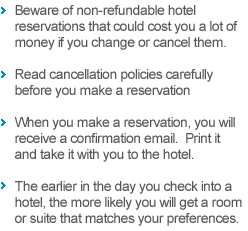 Hotels in
Nearby Cities



Lake Park GA Hotels
12 miles SE


Jennings FL Hotels
19 miles SE


Adel GA Hotels
22 miles north


Sparks GA Hotels
25 miles north


Nashville GA Hotels
26 miles north


Madison FL Hotels
26 miles south


Jasper FL Hotels
29 miles SE