Hotels and Motels in Grovetown, Georgia
---
Grovetown is a city 12 miles west of
Augusta
in east central Georgia. It is 40 miles southwest of
Aiken, South Carolina
. All of Grovetown's hotels are near I-20, Exit 194.
We can also help you find hotels near Groveton, Virginia.
Grovetown Hotels, Motels, and Reviews
Best value hotels are listed first. These are good hotels that cost less than other good hotels. Based on guest reviews and nightly room rates.
Best Western Hotel Grovetown

$$

452 Parkwest Drive, I-20, Exit 194, Grovetown, GA 30813




More Photos




| | |
| --- | --- |
| Check In | 1500 |
| Check Out | 1100 |




Rated High Midscale, interstate hotel 10 miles from downtown Augusta

3 floors; 46 rooms, 5 suites - elevator

Outdoor swimming pool open in summer - exercise room

Microwave and refrigerator in every room

Free hot breakfast buffet

Free Internet in room

Free parking

Not pet-friendly - no pets allowed.

- May 2014 Most Recent Guest Review

"Room was clean and well-designed - excellent staff - I'll stay again.2008-05-01"

More

Jameson Inn Grovetown

$$

461 Parkwest Drive, I-20, Exit 194, Grovetown, GA 30813







| | |
| --- | --- |
| Check In | 15 00 |
| Check Out | 11 00 |




Rated Average Cheap, interstate motel 10 miles from downtown Augusta

3 floors, 64 rooms and suites - elevator

Outdoor swimming pool open in summer - exercise room

Restaurant - lounge - room service

Restaurant open for lunch and dinner only

Free continental breakfast

Free Internet in room

Free parking

Not pet-friendly - no pets allowed.

- Jul 2015 Most Recent Guest Review

"Nice place to stay.2009-06-01"

More

Super 8 Hotel Grovetown

$

456 Parkwest Drive, I-20, Exit 194, Grovetown, GA 30813




More Photos




| | |
| --- | --- |
| Check In | 1400 |
| Check Out | 1100 |




Rated Low – Not Recommended Cheap, interstate motel 10 miles from downtown Augusta

3 floors, 65 rooms and suites - elevator

Outdoor swimming pool open in summer - exercise room

Microwave and refrigerator in every room

Free continental breakfast

Free Internet in room

Free parking

Pet-friendly hotel - $10 per night fee for each pet.

- May 2014

Travelodge Inn & Suites Grovetown

$

459 Park West Drive, Grovetown, GA 30813




More Photos




| | |
| --- | --- |
| Check In | 1500 |
| Check Out | 1100 |




Rated Very Low – Not Recommended Cheap hotel near I-20, Exit 194 and Fort Gordon

3 floors, 70 rooms and suites - elevator

Outdoor swimming pool

Free continental breakfast

Free Internet in room

Free parking

Pet-friendly hotel - no pet fee.

- Sep 2014
Hotels near Grovetown, GA

Hotels closest to Grovetown are listed first. Distances shown are as the crow flies.

Holiday Inn West Augusta


441 Park West, I-20, Exit 194, Augusta, GA 30909

5 miles



From $110
See Rates




Rated High Midscale, smoke-free, full-service, interstate hotel

Near I-20 at GA 383

Map

of hotel and Grovetown, GA

Smoke-free hotel - does not allow pets

Free Internet in room

More Most Recent Guest Review

"Good stay. I recommend this hotel."

Hampton Inn & Suites West Augusta


4081 Jimmie Dyess Parkway, I-20, Exit 195, Augusta, GA 30909

5 miles



From $101
See Rates




Rated High Midscale, smoke-free, interstate hotel

Near I-20 at GA 383

Map

of hotel and Grovetown, GA

Smoke-free hotel - does not allow pets

Free hot breakfast - Free Internet in room

More

Wingate by Wyndham Hotel West Augusta


4087 Jimmie Dyess Parkway, I-20 and Belair Road, Augusta, GA 30909

5 miles



From $60
See Rates




Rated Average Midscale, smoke-free hotel near I-20 at GA 383

4 floors, 100 rooms and suites

Map

of hotel and Grovetown, GA

Smoke-free hotel - does not allow pets

Free hot breakfast - Free Internet in room

More

Quality Inn West Augusta


4073 Jimmie Dyess Parkway, I-20, Exit 194, Augusta, GA 30909

5 miles



From $54
See Rates




Rated High Midscale motel near I-20 at GA 383

2 floors, 66 rooms - no elevator

Map

of hotel and Grovetown, GA

Pet-friendly hotel

Free hot breakfast - Free Internet in room

More Most Recent Guest Review

"Hotel was close to restaurants and activities. Easy to access from the highway. Outstanding check-in clerk. Breakfast was bad."

Howard Johnson Inn West Augusta


4045 Jimmie Dyess Parkway, I-20, Exit 194, Augusta, GA 30909

5 miles



From $54
See Rates




Rated Low – Not Recommended Cheap hotel near I-20 at GA 383

3 floors, 57 rooms - elevator

Map

of hotel and Grovetown, GA

Hotel does not allow pets

Free continental breakfast - Free Internet in room

More Most Recent Guest Review

"This was the worst hotel I've stayed in. I'd planned to stay 3 nights, but left after 1. The entire place was dirty, including the elevator. I was given a handicap room that was dark and dingy, and it smelled like smoke. One light didn't work, and the bed was broken. One of the end doors at the hotel wasn't secure. The check-in clerk was casually dressed and didn't look professional. Don't stay here."

Hawthorn Suites by Wyndham Augusta


4049 Jimmie Dyess Parkway, I-20, Exit 194, Augusta, GA 30909

5 miles



From $72
See Rates




Rated Average Upscale, smoke-free, all-suite, extended-stay hotel

Near I-20 at GA 383

Map

of hotel and Grovetown, GA

Smoke-free hotel - does not allow pets

Free hot breakfast - Free Internet in room

More

Comfort Inn & Suites West Augusta


4071 Jimmie Dyess Parkway, I-20, Exit 194, Augusta, GA 30909

5 miles



From $76
See Rates




Rated High Midscale, smoke-free, interstate hotel near I-20 at GA 383

3 miles northwest of Augusta Mall

Map

of hotel and Grovetown, GA

Smoke-free hotel - does not allow pets

Free hot breakfast - Free Internet in room

More Most Recent Guest Review

"The hotel room was clean. Loved the comfortable bed. No issues whatsoever."

Americas Best Value Inn West Augusta


4324 Belair Frontage Road, I-20, Exit 194, Augusta, GA 30909

6 miles



From $45
See Rates




Rated Very Low – Not Recommended Cheap, interstate motel near I-20 at NW Frontage Road

2 floors, 34 rooms - no elevator

Map

of hotel and Grovetown, GA

Hotel does not allow pets

Free continental breakfast - Free Internet in room

More

Hampton Inn Gordon Highway Augusta


2171 Gordon Highway, Augusta, GA 30909

7 miles



From $103
See Rates




Rated Very High Midscale, smoke-free hotel

5 miles northeast of Fort Gordon

Map

of hotel and Grovetown, GA

Smoke-free hotel - does not allow pets

Free hot breakfast - Free Internet in room

More Most Recent Guest Review

"Great staff. I'd definitely stay at this hotel again."

Red Roof Inn & Suites Augusta


4328 Frontage Road, I-20, Exit 195, Augusta, GA 30909

7 miles



From $279
See Rates




Rated Low – Not Recommended Cheap, interstate hotel near I-20 at NW Frontage Road

3 floors, 53 rooms and suites - elevator

Map

of hotel and Grovetown, GA

Pet-friendly hotel

Free continental breakfast - Free Internet in room

More Most Recent Guest Review

"The hotel was noisy and dirty. No cups of any kind. The furniture was old, broken, and stained. Nasty place to stay."

Fairfield Inn & Suites by Marriott Augusta


2175 Gordon Highway, I-520, Exit 3, Augusta, GA 30909

7 miles



From $85
See Rates




Rated High Midscale, smoke-free, interstate hotel

5 miles northeast of Fort Gordon

Map

of hotel and Grovetown, GA

Smoke-free hotel - does not allow pets

Free hot breakfast - Free Internet in room

More

Days Inn Wheeler Road Augusta


3654 Wheeler Road, I-20, Exit 195, Augusta, GA 30909

7 miles



From $45
See Rates




Rated Low – Not Recommended Cheap motel near I-520 at I-20

2 floors, 55 rooms - no elevator

Map

of hotel and Grovetown, GA

Hotel does not allow pets

Free continental breakfast - Free Internet in room

More

Ramada Limited Hotel Gordon Highway Augusta


2154 Gordon Highway, I-520, Exit 3, Augusta, GA 30904

7 miles



From $60
See Rates




Rated Very Low – Not Recommended Cheap, interstate motel near Fort Gordon

2 floors, 42 rooms - no elevator

Map

of hotel and Grovetown, GA

Hotel does not allow pets

Free continental breakfast - Free Internet in room

More Most Recent Guest Review

"I didn't feel safe. Don't stay at this motel."

Value Place Hotel Augusta


2115 Noland Road Connector, Augusta, GA 30909

8 miles



From $39
See Rates




Rated Very High Budget, all-suite, extended-stay, weekly rate hotel

Near Fort Gordon

Map

of hotel and Grovetown, GA

Hotel does not allow pets

More

Holiday Inn Gordon Highway Augusta


2155 Gordon Highway, I-520, Exit 3, Augusta, GA 30909

8 miles



From $96
See Rates




Rated Average Midscale, smoke-free, full-service, interstate motel

Near Fort Gordon and I-520 at I-20

Map

of hotel and Grovetown, GA

Smoke-free hotel - does not allow pets

Free Internet in room

More

DoubleTree by Hilton Hotel Augusta


2651 Perimeter Parkway, I-95, Exit 196, Augusta, GA 30909

8 miles



From $104
See Rates




Rated High Upscale, smoke-free, full-service hotel near I-520 at I-20

6 floors, 179 rooms and suites - AAA 3 Diamonds

Map

of hotel and Grovetown, GA

Smoke-free hotel - pet friendly

Free Internet in room

More

Affordable Suites of America Augusta


2633 Perimeter Parkway, Augusta, GA 30909

8 miles



From $89
See Rates




Rated Very High Budget, smoke-free, extended stay hotel

Located near I-520 at I-20

Map

of hotel and Grovetown, GA

Smoke-free hotel - does not allow pets

Free Internet in room

More

Comfort Inn & Suites Augusta


2121 Noland Connector, I-520, Exit 3, Augusta, GA 30907

8 miles



From $99
See Rates




Rated Average Midscale, smoke-free, interstate hotel near Fort Gordon

3 floors, 61 rooms and suites - elevator

Map

of hotel and Grovetown, GA

Smoke-free hotel - does not allow pets

Free hot breakfast - Free Internet in room

More Most Recent Guest Review

"My hotel room had bugs, and the carpet and bathroom were dirty. No TV the 1st night."

Wingate by Wyndham Hotel Fort Gordon Augusta


2123 Noland Connector, I-520, Exit 3, Augusta, GA 30906

8 miles



From $63
See Rates




Rated Average Midscale, smoke-free, interstate hotel near Fort Gordon

3 floors, 64 rooms and suites - elevator

Map

of hotel and Grovetown, GA

Smoke-free hotel - does not allow pets

Free hot breakfast - Free Internet in room

More
Grovetown Info
Pet-Friendly Grovetown Hotels
Grovetown Group Hotel Rates
Hotels near
Nearby Attractions



Fort Gordon
5 miles east


Augusta VA Medical Center
11 miles east


Georgia Regents University
11 miles east


Paine College
12 miles east


Medical College of Georgia
13 miles east


James Brown Arena
14 miles east


Bell Auditorium
14 miles east


Imperial Theatre
14 miles east


Augusta Airport - AGS
14 miles east


USC Aiken - University of South Carolina
27 miles east


Hotel Tips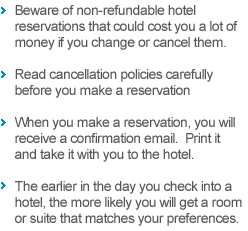 Hotels near
Nearby Cities



Evans GA Hotels
7 miles NE


Harlem GA Hotels
8 miles west


Hephzibah GA Hotels
13 miles SE


Augusta GA Hotels
14 miles east


North Augusta SC Hotels
14 miles east


Belvedere SC Hotels
16 miles east


Thomson GA Hotels
18 miles west


Waynesboro GA Hotels
28 miles SE


Edgefield SC Hotels
29 miles NE


Aiken SC Hotels
29 miles east


HotelGuides.com