Visiting the Jacksonville Naval Air Station? Then use this accommodations guide to learn about nearby hotels, motels, and other lodging.

Jacksonville Naval Air Station is located in northeastern Florida, a few miles south of downtown Jacksonville.

The closest hotels are in Orange Park, which is just south of NAS Jacksonville and the southern segment of the I-295 loop.

The main gate is 2 miles north of I-295 on Yorktown Avenue.
Map of Hotels near Jacksonville Naval Air Station
Hotels closest to Jacksonville Naval Air Station

2.2 miles

Best Western Southside Inn & Suites

4580 Collins Road, I-295, Exit 10, Orange Park, FL 32073


2.2 miles from Jacksonville Naval Air Station

From $81
See Rates







| | |
| --- | --- |
| Check In | 1500 |
| Check Out | 1100 |




Rated Average Midscale, smoke-free hotel near Naval Air Station, Jacksonville

5 floors; 100 rooms, 32 suites - AAA 3 Diamonds

Outdoor swimming pool - exercise room

Microwave and refrigerator in every room

Free hot breakfast buffet

Free Internet in room

Free parking

Not pet-friendly - no pets allowed.

- Dec 2014 Most Recent HotelGuides Review

"An older hotel in need of remodeling. Close to NAS JAX and inexpensive, though.2017-03-15"

More >

TripAdvisor Traveler Rating:


Based on 312 reviews

Read Recent Reviews

2.5 miles

Days Inn

4280 Eldridge Loop, US 17 at I-295, Exit 10, Orange Park, FL 32073


2.5 miles from Jacksonville Naval Air Station

From $80
See Rates







| | |
| --- | --- |
| Check In | 1500 |
| Check Out | 1100 |




Rated Average Cheap, interstate hotel near NAS Jacksonville

Next to Cracker Barrel Restaurant

3 floors, 62 rooms - no elevator

Outdoor swimming pool

Free continental breakfast

Free Internet in room

Free parking

Not pet-friendly - no pets allowed.

- Apr 2015 Most Recent HotelGuides Review

"This hotel is a good place to stay. Not a lot of options at breakfast.2017-04-25"

More >

TripAdvisor Traveler Rating:


Based on 461 reviews

Read Recent Reviews

2.5 miles

Hilton Garden Inn

145 Park Avenue, I-295, Exit 10, Orange Park, FL 32073


2.5 miles from Jacksonville Naval Air Station

From $104
See Rates







| | |
| --- | --- |
| Check In | 15 00 |
| Check Out | 11 00 |




Rated Very High Upper-midscale, smoke-free, interstate hotel

Near NAS Jacksonville

4 floors, 99 rooms and suites

Outdoor swimming pool - exercise room

Restaurant - lounge - room service

Restaurant open for breakfast and dinner only

Microwave and refrigerator in every room

Free Internet in room

Free parking

Not pet-friendly - no pets allowed.

- Oct 2015 Most Recent HotelGuides Review

"Convenient location - room was comfortable.2008-09-01"

TripAdvisor Traveler Rating:


Based on 473 reviews

Read Recent Reviews

2.7 miles

Fairfield Inn

450 Eldridge Avenue, I-295, Exit 10, Orange Park, FL 32073


2.7 miles from Jacksonville Naval Air Station

From $93
See Rates







| | |
| --- | --- |
| Check In | 1500 |
| Check Out | 1200 |




Rated High Midscale, smoke-free, interstate hotel near NAS Jacksonville

3 floors, 83 rooms and suites - elevator

Outdoor swimming pool - exercise room

Microwave and refrigerator in every room

Free hot breakfast buffet

Free Internet in room

Free parking

Not pet-friendly - no pets allowed.

- Sep 2015 Most Recent HotelGuides Review

"The hotel staff was pleasant and friendly. Nice pool, so bring your swimsuit. Breakfast was decent.2017-04-30"

More >

TripAdvisor Traveler Rating:


Based on 145 reviews

Read Recent Reviews

2.7 miles

Holiday Inn Hotel & Suites

620 Wells Road, I-295, Exit 10, Orange Park, FL 32073


2.7 miles from Jacksonville Naval Air Station

From $120
See Rates







| | |
| --- | --- |
| Check In | 15 00 |
| Check Out | 11 00 |




Rated Very High Upper-midscale, smoke-free, interstate hotel

Near NAS Jacksonville

6 floors, 134 rooms and suites

Outdoor swimming pool - exercise room

Restaurant - lounge - room service

Restaurant open for breakfast and dinner only

Internet access costs $10 per night

Free parking

Not pet-friendly - no pets allowed.

- Dec 2016 Most Recent HotelGuides Review

"Nice, clean room. The staff was fantastic, and the Grill food was wonderful. I highly recommend this hotel.2016-08-28"

More >

TripAdvisor Traveler Rating:


Based on 188 reviews

Read Recent Reviews

2.7 miles

Courtyard Hotel

610 Wells Road, I-295, Exit 10, Orange Park, FL 32073


2.7 miles from Jacksonville Naval Air Station

From $113
See Rates







| | |
| --- | --- |
| Check In | 1500 |
| Check Out | 1200 |




Rated High Upper-midscale, smoke-free hotel near NAS Jacksonville

5 floors, 115 rooms and suites

Outdoor swimming pool - exercise room

Restaurant - lounge

Restaurant open for breakfast and dinner only

Microwave and refrigerator in every room

Free Internet in room

Free parking

Not pet-friendly - no pets allowed.

- Feb 2015 Most Recent HotelGuides Review

"Great hotel and staff. I had an enjoyable overnight stay. Eat out, though.2015-12-22"

TripAdvisor Traveler Rating:


Based on 161 reviews

Read Recent Reviews

3.2 miles

Country Inn & Suites by Carlson

5945 Youngerman Circle East, Jacksonville, FL 32244


3.2 miles from Jacksonville Naval Air Station

From $91
See Rates







| | |
| --- | --- |
| Check In | 15 00 |
| Check Out | 12 00 |




Rated Average Midscale, smoke-free hotel near NAS Jacksonville

3 floors, 61 rooms and suites - elevator

Outdoor swimming pool open in summer

Exercise room

Microwave and refrigerator in every room

Free hot breakfast buffet

Free Internet in room

Free parking - truck parking

Not pet-friendly - no pets allowed.

- Jun 2016 Most Recent HotelGuides Review

"The hotel was dirty; I had to clean the bathtub with bleach. I loved the breakfast, but I'll never stay here again and don't recommend it.2016-01-05"

More >

TripAdvisor Traveler Rating:


Based on 359 reviews

Read Recent Reviews

3.3 miles

Baymont Inn & Suites Orange Park

8555 Blanding Blvd, Jacksonville, FL 32244


3.3 miles from Jacksonville Naval Air Station

From $62
See Rates







| | |
| --- | --- |
| Check In | 1500 |
| Check Out | 1100 |




Rated Low – Not Recommended Midscale motel near NAS Jacksonville

2 floors, 122 rooms - no elevator

Outdoor swimming pool open in summer

Free continental breakfast

Free Internet in room

Free parking

Pet-friendly motel - $15 per night fee for each pet.

- Sep 2016 Most Recent HotelGuides Review

"Great location, but I arrived at 3 PM and didn't get in my room until 4:20. The key card didn't work, and the replacement didn't, either. I waited for 15 minutes for maintenance to arrive, and then he wasn't able to fix the problem. I asked for a room change but was told the motel had no other available rooms. When I went to the front desk, the clerk asked if I'd like another room. The room I finally got had a stained carpet and old, ragged furniture. The bathtub and sink didn't drain well. I won't stay here again.2016-06-02"

More >

TripAdvisor Traveler Rating:


Based on 323 reviews

Read Recent Reviews

3.3 miles

Quality Inn Orange Park

6135 Youngerman Circle, Jacksonville, FL 32244


3.3 miles from Jacksonville Naval Air Station

From $80
See Rates







| | |
| --- | --- |
| Check In | 15 00 |
| Check Out | 11 00 |




Rated Low – Not Recommended Midscale motel near NAS Jacksonville

2 floors, 121 rooms - no elevator

Outdoor swimming pool open in summer - exercise room

Microwave and refrigerator in every room

Free continental breakfast

Free Internet in room

Free parking

Not pet-friendly - no pets allowed.

- Mar 2016 Most Recent HotelGuides Review

"The motel room smelled like marijuana, and the bed was broken. The bathroom was dirty. Don't stay here.2016-08-22"

More >

TripAdvisor Traveler Rating:


Based on 178 reviews

Read Recent Reviews

3.3 miles

Super 8 Hotel

5959 Youngerman Circle East, Jacksonville, FL 32244


3.3 miles from Jacksonville Naval Air Station

From $48
See Rates







| | |
| --- | --- |
| Check In | 1300 |
| Check Out | 1100 |




Rated Very Low – Not Recommended Cheap motel near NAS Jacksonville

2 floors, 101 rooms - no elevator

Outdoor swimming pool open in summer

Free continental breakfast

Free Internet in room

Free parking

Pet-friendly motel - allows pets up to 20 pounds - $20 per night fee for each pet.

- Jun 2016 Most Recent HotelGuides Review

"Good rates - bed wasn't comfortable - a poor choice.2009-05-01"

TripAdvisor Traveler Rating:


Based on 151 reviews

Read Recent Reviews

3.3 miles

Red Roof Inn Orange Park

6099 Youngerman Circle, Jacksonville, FL 32244


3.3 miles from Jacksonville Naval Air Station

From $57
See Rates







| | |
| --- | --- |
| Check In | 15 00 |
| Check Out | 11 00 |




Rated Low – Not Recommended Cheap hotel near NAS Jacksonville

2 floors, 108 rooms - no elevator

Heated outdoor swimming pool open in summer

Free Internet in room

Free parking

Pet-friendly hotel - only 1 pet per room - no pet fee.

- Jul 2016 Most Recent HotelGuides Review

"The hotel room was clean and decent for the price. The sink was stopped up, and the bathtub needed cleaning, but I'd stay again.2016-08-23"

More >

TripAdvisor Traveler Rating:


Based on 195 reviews

Read Recent Reviews

5 miles

La Quinta Inn Mandarin

3199 Hartley Road, I-295, Exit 5, Jacksonville, FL 32257


5 miles from Jacksonville Naval Air Station

From $85
See Rates







| | |
| --- | --- |
| Check In | 15 00 |
| Check Out | 12 00 |




Rated Average Midscale, interstate, south Jacksonville hotel

3 floors, 99 rooms and suites - elevator

Outdoor swimming pool open all year - exercise room

Free continental breakfast

Free Internet in room

Free parking - truck parking

Pet-friendly hotel - no pet fee.

- Jun 2016 Most Recent HotelGuides Review

"Room was nice and well-decorated. Breakfast could've been better, and the waffle mix stuck to the waffle irons. Enjoyed my stay.2015-01-26"

More >

TripAdvisor Traveler Rating:


Based on 339 reviews

Read Recent Reviews

5 miles

Ramada Inn Mandarin

3130 Hartley Road, I-295, Exit 5, Jacksonville, FL 32257


5 miles from Jacksonville Naval Air Station

From $85
See Rates







| | |
| --- | --- |
| Check In | 1500 |
| Check Out | 1100 |




Rated Average Midscale, smoke-free, interstate motel

2 floors, 150 rooms and suites - no elevator

Outdoor swimming pool open in summer

Microwave and refrigerator in every room

Free hot breakfast buffet

Free Internet in room

Free parking

Pet-friendly motel - no pet fee.

- Jul 2015 Most Recent HotelGuides Review

"The motel room was clean, and the bed was comfortable. I liked the individual climate control. Good breakfast buffet. We've stayed here twice with no complaints. You'll get your money's worth.2017-05-09"

More >

TripAdvisor Traveler Rating:


Based on 996 reviews

Read Recent Reviews

6 miles

Super 8 Motel South

5018 University Blvd West, Jacksonville, FL 32216


6 miles from Jacksonville Naval Air Station

From $51
See Rates







| | |
| --- | --- |
| Check In | 1500 |
| Check Out | 1100 |




Rated Average Cheap motel near Memorial Hospital Jacksonville

2 floors, 82 rooms - no elevator

No swimming pool

Free continental breakfast

Free Internet in room

Free parking

Not pet-friendly - no pets allowed.

- Jun 2015 Most Recent HotelGuides Review

"Close to downtown but fairly quiet. Lots of gas stations within walking distance, and there was a BBQ restaurant across the street. The room was super clean, and the motel clerk was super nice. I had no problems at all. Definitely worth a stay.2016-11-15"

More >

TripAdvisor Traveler Rating:


Based on 170 reviews

Read Recent Reviews

6 miles

Econo Lodge

5624 Cagle Road, Jacksonville, FL 32216


6 miles from Jacksonville Naval Air Station

From $59
See Rates







| | |
| --- | --- |
| Check In | 16 00 |
| Check Out | 11 00 |




Rated Low – Not Recommended Cheap motel near Memorial Hospital Jacksonville

2 floors, 133 rooms - no elevator

Outdoor swimming pool open in summer

Microwave and refrigerator in every room

Free continental breakfast

Free Internet in room

Free parking

Pet-friendly hotel - allows pets up to 25 pounds, 2 pets per room - $10 per night fee for each pet.

- Jul 2015 Most Recent HotelGuides Review

"The room smelled like urine, and the beds were uncomfortable. Don't stay at this motel.2017-04-20"

More >

TripAdvisor Traveler Rating:


Based on 110 reviews

Read Recent Reviews

6 miles

Days Inn Jacksonville South

5649 Cagle Road, Jacksonville, FL 32216


6 miles from Jacksonville Naval Air Station

From $46
See Rates







| | |
| --- | --- |
| Check In | 1500 |
| Check Out | 1100 |




Rated Low – Not Recommended Cheap motel near Memorial Hospital Jacksonville

2 floors, 120 rooms - no elevator

Outdoor swimming pool open in summer

Free continental breakfast

Free Internet in room

Free parking

Pet-friendly motel - allows dogs only, 2 dogs per room - $25 per stay pet fee.

- Jun 2015 Most Recent HotelGuides Review

"You get what you pay for. The bedsheets were stained, so I was moved to another room. The blinds were on the floor. There were sketchy people at the motel, but the hotel clerk was a big help and made my stay worthwhile.2017-03-27"

More >

TripAdvisor Traveler Rating:


Based on 246 reviews

Read Recent Reviews

6 miles

Fairfield Inn

4888 Lenoir Avenue, Jacksonville, FL 32216


6 miles from Jacksonville Naval Air Station

From $179
See Rates







| | |
| --- | --- |
| Check In | 1500 |
| Check Out | 1200 |




Rated Average Midscale, smoke-free hotel near St Luke's Hospital

5 floors, 68 rooms and suites

Outdoor swimming pool - exercise room

Free hot breakfast buffet

Free Internet in room

Free parking

Not pet-friendly - no pets allowed.

- Sep 2015 Most Recent HotelGuides Review

"The night clerk at this hotel wasn't friendly or professional.2015-05-02"

More >

TripAdvisor Traveler Rating:


Based on 224 reviews

Read Recent Reviews

6 miles

TownePlace Suites

4801 Lenoir Avenue, Jacksonville, FL 32216


6 miles from Jacksonville Naval Air Station

From $88
See Rates







| | |
| --- | --- |
| Check In | 1500 |
| Check Out | 1200 |




Rated High Midscale, smoke-free, all-suite, extended-stay hotel

Near St Luke's Hospital

4 floors, 85 suites

Outdoor swimming pool - exercise room

Kitchen in every suite

Free hot breakfast buffet

Free Internet in room

Free parking

Pet-friendly hotel - $75 per stay pet fee.

- Jun 2015 Most Recent HotelGuides Review

"Excellent hotel staff. The 1st room wasn't up to standards, but we were moved to another room the next day and compensated for the 1st night. The staff was friendly and helpful. There was construction going on that created some issues with parking and congestion at the elevators. Good experience overall. Once renovations are finished, by all means stay here.2016-03-11"

TripAdvisor Traveler Rating:


Based on 186 reviews

Read Recent Reviews

6 miles

Extended Stay America Hotel Lenoir Avenue

4699 Lenoir Avenue, Jacksonville, FL 32216


6 miles from Jacksonville Naval Air Station

From $90
See Rates







| | |
| --- | --- |
| Check In | 15 00 |
| Check Out | 11 00 |




Rated Average Budget, all-suite, extended-stay hotel near St Luke's Hospital

3 floors, 73 suites - elevator

Outdoor swimming pool - exercise room

Kitchen in every studio

Free continental breakfast

Free Internet in room

Free parking

Pet-friendly hotel - $25 per night fee for each pet - $150 maximum per stay fee for each pet.

- Jul 2015

TripAdvisor Traveler Rating:


Based on 83 reviews

Read Recent Reviews

6 miles

La Quinta Inn & Suites

4686 Lenoir Avenue, Jacksonville, FL 32216


6 miles from Jacksonville Naval Air Station

From $99
See Rates







| | |
| --- | --- |
| Check In | 15 00 |
| Check Out | 12 00 |




Rated Average Midscale hotel east of Johns River

Near St Luke's Hospital

6 floors, 137 rooms and suites

Heated outdoor swimming pool - exercise room

Free continental breakfast

Free Internet in room

Free parking

Pet-friendly hotel - allows pets up to 50 pounds - no pet fee.

- Jun 2015 Most Recent HotelGuides Review

"The hotel staff was friendly.2016-02-04"

More >

TripAdvisor Traveler Rating:


Based on 648 reviews

Read Recent Reviews

6 miles

Riverdale Inn

1521 Riverside Avenue, Jacksonville, FL 32204


6 miles from Jacksonville Naval Air Station

From $155
See Rates







| | |
| --- | --- |
| Check In | 15 00 |
| Check Out | 11 00 |




Rated Very High Midscale, smoke-free bed and breakfast inn

2.5 miles southwest of downtown Jacksonville's Northbank

2 floors, 10 rooms - no elevator

No swimming pool

Free Internet in room

Free parking

Not pet-friendly - no pets allowed.

- Mar 2016 Most Recent HotelGuides Review

"The inn was wonderful, and the owner and staff were even better. This was a lovely, safe, and comfortable place to stay while my husband had surgery down the road at St. Vincent's Hospital. A real gem if you want a quiet getaway or a home away from home.2017-02-02"

TripAdvisor Traveler Rating:


Based on 359 reviews

Read Recent Reviews

6 miles

Baymont Inn & Suites

7030 Bonneval Road, Jacksonville, FL 32216


6 miles from Jacksonville Naval Air Station

From $58
See Rates







| | |
| --- | --- |
| Check In | 1500 |
| Check Out | 1100 |




Rated Average Midscale hotel near St Luke's Hospital

10 miles from beach

3 floors, 79 rooms and suites - elevator

Outdoor swimming pool open all year - exercise room

Free continental breakfast

Free Internet in room

Free parking

Pet-friendly hotel - allows pets up to 25 pounds - $20 per night fee for each pet.

- Jun 2015

Warning: This hotel overbooked and did not put a guest in the type of room that was reserved. - Apr 2016

Most Recent HotelGuides Review

"Great hotel. All the employees were so nice and friendly. Stay here.2017-04-08"

More >

TripAdvisor Traveler Rating:


Based on 881 reviews

Read Recent Reviews

6 miles

Red Roof Inn Southpoint

6969 Lenoir Avenue East, I-95, Exit 344, Jacksonville, FL 32216


6 miles from Jacksonville Naval Air Station

From $60
See Rates







| | |
| --- | --- |
| Check In | 15 00 |
| Check Out | 12 00 |




Rated Average Cheap, smoke-free hotel near St Luke's Hospital

5 floors, 127 rooms and suites

Outdoor swimming pool open in summer

Free Internet in room

Free parking

Pet-friendly hotel - allows 1 pet per room - no pet fee.

- Jun 2015 Most Recent HotelGuides Review

"I killed 4 roaches in my hotel room, one in my bed. The front desk staff was nice and gave me a discount. I won't stay here again.2017-02-22"

More >

TripAdvisor Traveler Rating:


Based on 328 reviews

Read Recent Reviews

6 miles

Courtyard Hotel

4670 Lenoir Avenue South, Jacksonville, FL 32216


6 miles from Jacksonville Naval Air Station

From $89
See Rates







| | |
| --- | --- |
| Check In | 1500 |
| Check Out | 1200 |




Rated High Upper-midscale, smoke-free hotel near St Luke's Hospital

5 floors, 137 rooms and suites

Outdoor swimming pool open in summer - exercise room

Restaurant - lounge

Restaurant open for breakfast and dinner only

Free Internet in room

Free parking

Not pet-friendly - no pets allowed.

- Jun 2015 Most Recent HotelGuides Review

"Room was clean and comfortable - I was satisfied.2011-03-01"

More >

TripAdvisor Traveler Rating:


Based on 187 reviews

Read Recent Reviews

6 miles

Hampton Inn South I-95

4681 Lenoir Avenue South, Jacksonville, FL 32216


6 miles from Jacksonville Naval Air Station

From $135
See Rates







| | |
| --- | --- |
| Check In | 15 00 |
| Check Out | 11 00 |




Rated High Midscale, smoke-free hotel near St Luke's Hospital 4 floors, 102 rooms and suites
Free shuttle to local attractions
Outdoor swimming pool open in summer - exercise room
Microwave and refrigerator in every room
Free hot breakfast buffet
Free Internet in room
Free parking
Not pet-friendly - no pets allowed. - Jun 2015


Most Recent HotelGuides Review

"Conveniently located. Nice, clean room. All the employees were friendly, and service was great. We left our phone charger, and they called us twice about finding it and offered to mail it to us. I definitely recommend this hotel.2017-01-03"

More >



TripAdvisor Traveler Rating:


Based on 401 reviews

Read Recent Reviews




7 miles

Homewood Suites Southbank

1201 Kings Avenue, Jacksonville, FL 32207


7 miles from Jacksonville Naval Air Station

From $142
See Rates







| | |
| --- | --- |
| Check In | 15 00 |
| Check Out | 12 00 |




Rated High Upscale, all-suite, extended-stay hotel

In San Marco area of downtown Jacksonville

8 floors, 98 studio to 2-bedroom suites - AAA 3 Diamonds

Outdoor swimming pool open in summer - exercise room

Kitchen in every suite

Free hot breakfast buffet

Free Internet in room

Parking costs $11 per night

Pet-friendly hotel - $75 per stay pet fee.

- Jan 2016 Most Recent HotelGuides Review

"I loved having two rooms, two beds, and a sofa bed. A housekeeper knocked on the door at 6:30 AM, and I heard some dogs barking. Good hotel otherwise.2017-05-08"

More >

TripAdvisor Traveler Rating:


Based on 429 reviews

Read Recent Reviews

7 miles

Wyndham Garden Hotel

4660 Salisbury Road, I-95, Exit 344, Jacksonville, FL 32256


7 miles from Jacksonville Naval Air Station

From $80
See Rates







| | |
| --- | --- |
| Check In | 1600 |
| Check Out | 1100 |




Rated Average Upper-midscale, smoke-free hotel

Near St Luke's Hospital

6 floors; 180 rooms

Outdoor swimming pool - exercise room

Free Internet in room

Free parking

Pet-friendly hotel - allows dogs up to 25 pounds only, 2 dogs per room - $15 per night fee for each dog.

- Dec 2016 Most Recent HotelGuides Review

"Breakfast at this hotel was less than satisfactory. The eating area was small and cramped, and I didn't like the toaster waffles. The attendants seemed to wish they were somewhere else. Not many restaurants in the area. We wouldn't stay here again.2016-11-25"

More >

TripAdvisor Traveler Rating:


Based on 799 reviews

Read Recent Reviews

7 miles

Extended Stay America Hotel Salisbury Road

4693 Salisbury Road, Jacksonville, FL 32256


7 miles from Jacksonville Naval Air Station

From $77
See Rates







| | |
| --- | --- |
| Check In | 15 00 |
| Check Out | 11 00 |




Rated Low – Not Recommended Budget, all-suite, extended-stay hotel near St Luke's Hospital

3 floors, 100 studio suites - elevator

Outdoor swimming pool open - exercise room

Kitchen in every studio

Free continental breakfast

Free Internet in room

Free parking

Pet-friendly hotel - $25 per night fee for each pet - $150 maximum per stay fee for each pet.

- Jun 2015 Most Recent HotelGuides Review

"The carpet looked like someone had a campfire on it. The beds were worn out. No one cleaned the room or even brought clean towels. Don't stay at this hotel.2015-05-10"

More >

TripAdvisor Traveler Rating:


Based on 35 reviews

Read Recent Reviews

7 miles

Hilton Garden Inn Southbank

1201-A Kings Avenue, Jacksonville, FL 32207


7 miles from Jacksonville Naval Air Station

From $110
See Rates







| | |
| --- | --- |
| Check In | 15 00 |
| Check Out | 12 00 |




Rated High Upper-midscale, downtown hotel

8 floors, 123 rooms and suites

Outdoor swimming pool open in summer - exercise room

Restaurant - lounge

Restaurant open for breakfast and dinner only

Microwave and refrigerator in every room

Free Internet in room

Parking costs $10 per night

Not pet-friendly - no pets allowed.

- Oct 2015 Most Recent HotelGuides Review

"The hotel was nice, but a little overpriced. Didn't like the adjustable bed; it was firm no matter what we set the dial to. Fantastic staff; they were nice, respectful, and helpful.2016-07-23"

More >

TripAdvisor Traveler Rating:


Based on 576 reviews

Read Recent Reviews

7 miles

Red Lion Hotel

4700 Salisbury Road, Jacksonville, FL 32256


7 miles from Jacksonville Naval Air Station

From $91
See Rates







| | |
| --- | --- |
| Check In | 1500 |
| Check Out | 1100 |




Rated Average Upper-midscale, smoke-free hotel

Near St Luke's Hospital

6 floors, 167 rooms and suites

Free shuttle to attractions within 5-mile radius

Outdoor swimming pool - exercise room

Restaurant - lounge - room service

Restaurant open for breakfast and dinner only

Free Internet in room

Free parking

Pet-friendly hotel - $15 per stay fee for each pet.

- Jan 2017 Most Recent HotelGuides Review

"Handicap room was pretty - we had trouble with the remote control for the Sleep Number bed, so the bed was too hard - liked the large bathroom.2008-10-01"

More >

TripAdvisor Traveler Rating:


Based on 445 reviews

Read Recent Reviews
Why Book Here?

Lowest price guarantee
Pay at hotel in most cases
If you don't like your hotel,
we'll refund your money.
Cash rewards + hotel points too



Nas Jacksonville Info


Naval Air Station Jacksonville

Closest Airport
Jacksonville International Airport - JAX

Orange Park Group Hotel Rates

Map of Hotels near Jacksonville Naval Air Station


Hotels near
Nearby Attractions



Hotels near Orange Park Mall
3.7 miles SW


Hotels near St Vincent's Medical Center Riverside
6 miles north


Hotels near Baptist Medical Center Jacksonville
7 miles north


Hotels near Jacksonville Convention Center
7 miles north


Hotels near Jacksonville Landing
7 miles north


Hotels near Florida Theatre
7 miles north


Hotels near Metropolitan Park Jacksonville
7 miles NE


Hotels near Jacksonville Veterans Memorial Arena
8 miles NE


Hotels near EverBank Field
8 miles NE


Hotels near Ritz Theatre & Museum
8 miles north


Hotels near Jacksonville Jazz Festival
8 miles north


Hotels near Jacksonville Fairgrounds
8 miles NE


Hotels near UF Health Jacksonville Hospital
9 miles north


Hotels near Thrasher-Horne Center
9 miles SW


Hotels near Avenues
9 miles east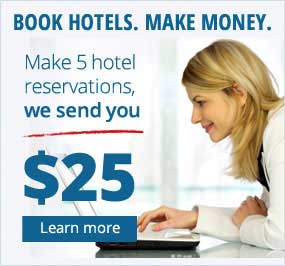 Hotel Tips