Rates shown below are averages. Use Form above to see rates for your dates.

6 miles

Marriott Hotel Waukesha - I-94, Exit 295


West 231 N 1600 Corporate Court, I-94, Exit 295, Waukesha, WI 53186


6 miles from Sussex


Enter Dates







| | |
| --- | --- |
| Check In | 1600 |
| Check Out | 1200 |




Rated Very High

Upper-upscale, smoke-free, full-service hotel
19 miles southwest of Miller Park
24 miles northeast of Alpine Valley Music Theatre
6 floors, 282 rooms and suites
Heated indoor swimming pool - exercise room
Restaurant - lounge - room service
Free WiFi
Free parking
Not pet friendly

TripAdvisor Traveler Rating:




Based on 12 reviews

Read Recent Reviews

6 miles

Holiday Inn Pewaukee - I-94, Exit 294


North 14 West 24140 Tower Place, I-94, Exit 294, Pewaukee, WI 53072


6 miles from Sussex


Enter Dates







| | |
| --- | --- |
| Check In | 16 00 |
| Check Out | 12 00 |




Rated Very High

Upper-midscale, smoke-free, full-service hotel
Near Pewaukee Lake
1.5 miles north of Waukesha County Expo Center
4 floors, 118 rooms and suites - elevator
Heated indoor swimming pool - exercise room
2 restaurants - lounge - room service
Free WiFi
Free parking
Not pet friendly

TripAdvisor Traveler Rating:




Based on 170 reviews

Read Recent Reviews

6 miles

Comfort Inn Germantown


West 177 North 9675 Riversbend Lane, Germantown, WI 53022


6 miles from Sussex


Enter Dates







| | |
| --- | --- |
| Check In | 15 00 |
| Check Out | 11 00 |




Rated High

Midscale, smoke-free, highway hotel
Near US 45 North, Exit 52
12 miles northwest of Miller Park
2 floors, 74 rooms and suites - elevator
Heated indoor swimming pool - exercise room
Free hot breakfast buffet
Free WiFi
Free parking - truck parking
Pet friendly hotel More >

TripAdvisor Traveler Rating:




Based on 144 reviews

Read Recent Reviews

6 miles

Super 8 Hotel Germantown


North 96 West 17490 County Line Road, Germantown, WI 53022


6 miles from Sussex


Enter Dates







| | |
| --- | --- |
| Check In | 14 00 |
| Check Out | 11 00 |




Rated Average

Cheap, smoke-free hotel near Menomonee Falls
Indoor swimming pool
Microwave and refrigerator in every room
Free continental breakfast
Free WiFi
Free parking - truck parking
Pet friendly hotel More >

TripAdvisor Traveler Rating:




Based on 390 reviews

Read Recent Reviews

7 miles

Best Western Waukasha Grand Inn Pewaukee - I-94, Exit 293


2840 North Grandview Blvd, I-94, Exit 293, Pewaukee, WI 53072


7 miles from Sussex


Enter Dates







| | |
| --- | --- |
| Check In | 1500 |
| Check Out | 1100 |




Rated High

Midscale, smoke-free hotel near Waukesha County Airport
1 mile northwest of Waukesha County Expo Center
3 floors, 92 rooms - elevator
Indoor swimming pool - exercise room
Free hot breakfast buffet
Free WiFi
Free parking
Pet friendly hotel More >

TripAdvisor Traveler Rating:




Based on 576 reviews

Read Recent Reviews

7 miles

Avid Hotel Waukesha - I-94, Exit 293


2101 Meadow Lane, I-94, Exit 293, Pewaukee, WI 53072


7 miles from Sussex


Enter Dates







| | |
| --- | --- |
| Check In | 15 00 |
| Check Out | 11 00 |




Rated High

Midscale, smoke-free hotel
2 miles from Waukesha County Expo Center
An IHG Hotel
4 floors, 95 rooms
No swimming pool
Exercise room
Free continental breakfast
Free WiFi
Free parking
Not pet friendly

TripAdvisor Traveler Rating:




Based on 13 reviews

Read Recent Reviews

7 miles

Home2 Suites by Hilton Menomonee Falls


N91 W15851 Falls Parkway, Menomonee Falls, WI 53051


7 miles from Sussex


Enter Dates







| | |
| --- | --- |
| Check In | 15 00 |
| Check Out | 11 00 |




Rated Very High

Upper-midscale, smoke-free, all-suite, extended-stay hotel
Located downtown near I-41
4 floors, 105 studio and 1-bedroom suites
Indoor swimming pool - 24-hour exercise room
Kitchen in every suite
Free continental breakfast
Free WiFi
Free parking
Pet friendly hotel More >

TripAdvisor Traveler Rating:




Based on 229 reviews

Read Recent Reviews

7 miles

Best Western Germantown Inn


West 190 North 10862 Commerce Circle, Germantown, WI 53022


7 miles from Sussex


Enter Dates







| | |
| --- | --- |
| Check In | 1500 |
| Check Out | 1100 |




Rated Very High

Midscale, smoke-free hotel
18 miles northwest of Miller Park
2 floors, 47 rooms and suites - elevator
Heated indoor swimming pool
Microwave and refrigerator in every room
Free hot breakfast buffet
Free WiFi
Free parking
Not pet friendly

TripAdvisor Traveler Rating:




Based on 170 reviews

Read Recent Reviews

7 miles

Extended Stay America Suites Waukesha - I-94, Exit 297


2520 Plaza Court, I-94, Exit 297, Waukesha, WI 53186


7 miles from Sussex


Enter Dates







| | |
| --- | --- |
| Check In | 15 00 |
| Check Out | 11 00 |




Rated High

Budget, smoke-free, all-suite, extended-stay hotel
Near I-94, Exit 297
3 floors, 122 suites - elevator
No swimming pool
Kitchen in every suite
Free continental breakfast
Free WiFi
Free parking
Pet friendly hotel More >

TripAdvisor Traveler Rating:




Based on 106 reviews

Read Recent Reviews

7 miles

Home2 Suites by Hilton Waukesha - I-94, Exit 297


650 Larry Court, I-94, Exit 297, Waukesha, WI 53186


7 miles from Sussex


Enter Dates







| | |
| --- | --- |
| Check In | 15 00 |
| Check Out | 11 00 |




Rated Very High

Upper-midscale, smoke-free, all-suite, extended-stay hotel
Near I-94 at US 18
4 floors, 105 studio and 1-bedroom suites
Indoor swimming pool - 24-hour exercise room
Kitchen in every suite
Free continental breakfast
Free WiFi
Free parking - truck parking
Pet friendly hotel More >

TripAdvisor Traveler Rating:




Based on 316 reviews

Read Recent Reviews

7 miles

Comfort Inn Waukesha - I-94, Exit 297


2510 Plaza Court, I-94, Exit 297, Waukesha, WI 53196


7 miles from Sussex


Enter Dates







| | |
| --- | --- |
| Check In | 15 00 |
| Check Out | 11 00 |




Rated High

Midscale, smoke-free hotel 13 miles west of Miller Park
No swimming pool
Exercise room
Microwave and refrigerator in every room
Free hot breakfast buffet
Free WiFi
Free parking
Pet friendly hotel More >

TripAdvisor Traveler Rating:




Based on 633 reviews

Read Recent Reviews

7 miles

Country Inn & Suites by Radisson Germantown


West 188 North 11020 Maple Road, Germantown, WI 53022


7 miles from Sussex


Enter Dates







| | |
| --- | --- |
| Check In | 15 00 |
| Check Out | 12 00 |




Rated High

Upper-midscale, smoke-free hotel
2 miles west of downtown Germantown
2 floors, 62 rooms and suites - elevator
Heated indoor swimming pool - exercise room
Microwave and refrigerator in every room
Free hot breakfast buffet
Free WiFi
Free parking
Not pet friendly

TripAdvisor Traveler Rating:




Based on 441 reviews

Read Recent Reviews

7 miles

Tru by Hilton Waukesha - I-94, Exit 297


20925 Watertown Road, I-94, Exit 297, Waukesha, WI 53186


7 miles from Sussex


Enter Dates







| | |
| --- | --- |
| Check In | 15 00 |
| Check Out | 12 00 |




Rated Average

Midscale, smoke-free, interstate hotel
4 floors, 82 rooms
No swimming pool
Exercise room
Free hot breakfast buffet
Free WiFi
Free parking
Not pet friendly

TripAdvisor Traveler Rating:




Based on 87 reviews

Read Recent Reviews

7 miles

Delta Hotel by Marriott Menomonee Falls


North 88 West 14750 Main Street, Menomonee Falls, WI 53051


7 miles from Sussex


Enter Dates







| | |
| --- | --- |
| Check In | 1500 |
| Check Out | 1200 |




Rated Average

Upscale, smoke-free, full-service, highway hotel
Near Village of Menomonee Falls
5 floors, 134 rooms and suites
Free shuttle to attractions within 5-mile radius
Heated indoor swimming pool - exercise room
Restaurant - lounge - room service
Free WiFi
Free parking
Not pet friendly

TripAdvisor Traveler Rating:




Based on 14 reviews

Read Recent Reviews

7 miles

Hampton Inn Brookfield - I-94, Exit 297


575 North Barker Road, I-94, Exit 297, Brookfield, WI 53045


7 miles from Sussex


Enter Dates







| | |
| --- | --- |
| Check In | 15 00 |
| Check Out | 11 00 |




Rated Very High

Upper-midscale, smoke-free hotel
11 miles west of Milwaukee
4 floors, 119 rooms
Heated indoor swimming pool - exercise room
Free hot breakfast buffet
Free WiFi
Free parking
Not pet friendly

TripAdvisor Traveler Rating:




Based on 727 reviews

Read Recent Reviews

7 miles

La Quinta Inn West Brookfield - I-94, Exit 297


20391 West Bluemound Road, I-94, Exit 297, Brookfield, WI 53045


7 miles from Sussex


Enter Dates







| | |
| --- | --- |
| Check In | 15 00 |
| Check Out | 12 00 |




Rated Average

Midscale, smoke-free hotel
15 miles west of downtown Milwaukee
No swimming pool
Exercise room
Free hot breakfast buffet
Free WiFi
Free parking
Pet friendly hotel More >

TripAdvisor Traveler Rating:




Based on 369 reviews

Read Recent Reviews

8 miles

Baymont Inn & Suites Waukesha - I-94, Exit 297


2111 East Moreland Blvd, I-94, Exit 297, Waukesha, WI 53186


8 miles from Sussex


Enter Dates







| | |
| --- | --- |
| Check In | 15 00 |
| Check Out | 11 00 |




Rated Average

Midscale, smoke-free hotel 13 miles west of Miller Park
2 floors, 91 rooms - no elevator
Heated indoor swimming pool - exercise room
Free hot breakfast buffet
Free WiFi
Free parking
Pet friendly hotel More >

TripAdvisor Traveler Rating:




Based on 675 reviews

Read Recent Reviews

8 miles

Extended Stay America Suites Brookfield


325 North Brookfield Road, Brookfield, WI 53045


8 miles from Sussex


Enter Dates







| | |
| --- | --- |
| Check In | 15 00 |
| Check Out | 11 00 |




Rated Average

Budget, smoke-free, all-suite, extended-stay hotel
4 miles west of Milwaukee Zoo
No swimming pool
Kitchen in every studio
Free continental breakfast
Free WiFi
Free parking
Pet friendly hotel More >

TripAdvisor Traveler Rating:




Based on 88 reviews

Read Recent Reviews

8 miles

DoubleTree by Hilton Hotel Brookfield


18155 Bluemound Road, Brookfield, WI 53045


8 miles from Sussex


Enter Dates







| | |
| --- | --- |
| Check In | 15 00 |
| Check Out | 12 00 |




Rated High

Upscale, smoke-free, full-service hotel
10 miles west of Milwaukee
3 floors, 177 rooms and suites - elevator
Free shuttle to General Mitchell Airport
Heated indoor swimming pool - exercise room
Restaurant - lounge - room service
Internet access costs $10 per night
Free parking
Not pet friendly

TripAdvisor Traveler Rating:




Based on 849 reviews

Read Recent Reviews

8 miles

TownePlace Suites by Marriott Brookfield


600 North Calhoun Road, Brookfield, WI 53005


8 miles from Sussex


Enter Dates







| | |
| --- | --- |
| Check In | 1500 |
| Check Out | 1200 |




Rated High

Midscale, smoke-free, all-suite, extended-stay hotel
9 miles west of Milwaukee
3 buildings - 2, 2, and 3 floors; 112 suites - elevator
Outdoor swimming pool open in summer Exercise room
Kitchen in every suite
Free hot breakfast buffet
Free WiFi
Free parking
Pet friendly hotel More >

TripAdvisor Traveler Rating:




Based on 106 reviews

Read Recent Reviews

8 miles

Hyatt Place Hotel West Milwaukee - I-41, Exit 46


11777 West Silver Spring Drive, I-41, Exit 46, Milwaukee, WI 53225


8 miles from Sussex


Enter Dates







| | |
| --- | --- |
| Check In | 15 00 |
| Check Out | 12 00 |




Rated Average

Upscale, smoke-free, northwest Milwaukee hotel
Near US 45 at WI 175
Heated indoor swimming pool - exercise room
24-hour self-serve restaurant - lounge
Free hot breakfast buffet
Free WiFi
Free parking
Pet friendly hotel More >

TripAdvisor Traveler Rating:




Based on 692 reviews

Read Recent Reviews

8 miles

Fairfield Inn & Suites by Marriott Brookfield


135 Discovery Road, Brookfield, WI 53045


8 miles from Sussex


Enter Dates







| | |
| --- | --- |
| Check In | 1500 |
| Check Out | 1200 |




Rated High

Upper-midscale, smoke-free hotel
5.5 miles from Milwaukee Zoo
4 floors, 138 rooms and suites
Heated indoor swimming pool - exercise room
Microwave and refrigerator in every room
Free hot breakfast buffet
Free WiFi
Free parking
Not pet friendly

TripAdvisor Traveler Rating:




Based on 7 reviews

Read Recent Reviews

8 miles

Sonesta Select Hotel Brookfield


16865 West Bluemound, Brookfield, WI 53005


8 miles from Sussex


Enter Dates







| | |
| --- | --- |
| Check In | 16 00 |
| Check Out | 11 00 |




Rated High

Upper-midscale, smoke-free hotel
Near Brookfield Square Mall - convenient to Miller Park
3 floors, 148 rooms and suites - elevator
Heated indoor swimming pool - exercise room
Swimming pool is currently closed
Restaurant - lounge
Restaurant open for breakfast and dinner only
Restaurant is currently closed
Free WiFi
Free parking
Pet friendly hotel More >

TripAdvisor Traveler Rating:




Based on 230 reviews

Read Recent Reviews

8 miles

Holiday Inn Express & Suites Brookfield


115 Discovery Drive, Brookfield, WI 53045


8 miles from Sussex


Enter Dates







| | |
| --- | --- |
| Check In | 15 00 |
| Check Out | 12 00 |




Rated Very High

Upper-midscale, smoke-free hotel
2 miles from Brookfield Square Mall
4 floors, 132 rooms and suites
Heated indoor swimming pool - exercise room
Microwave and refrigerator in every room
Free hot breakfast buffet
Free WiFi
Free parking
Not pet friendly

TripAdvisor Traveler Rating:




Based on 9 reviews

Read Recent Reviews

8 miles

Hampton Inn Northwest Milwaukee - I-41, Exit 46


5601 North Lover's Lane Road, I-41, Exit 46, Milwaukee, WI 53225


8 miles from Sussex


Enter Dates







| | |
| --- | --- |
| Check In | 15 00 |
| Check Out | 12 00 |




Rated Average

Upper-midscale, smoke-free, northwest Milwaukee hotel
Near US 45 at WI 175
4 floors, 107 rooms
Heated indoor swimming pool - exercise room
Free hot breakfast buffet
Free WiFi
Free parking
Not pet friendly

TripAdvisor Traveler Rating:




Based on 612 reviews

Read Recent Reviews

8 miles

Hilton Garden Inn Park Place Milwaukee


11600 West Park Place, Milwaukee, WI 53224


8 miles from Sussex


Enter Dates







| | |
| --- | --- |
| Check In | 15 00 |
| Check Out | 11 00 |




Rated High

Upscale, smoke-free hotel
In northwest Milwaukee near US 45 at WI 145
3 floors, 184 rooms and suites - elevator
Heated indoor swimming pool
24-hour exercise room
Restaurant - lounge
Restaurant open for breakfast and dinner only
Microwave and refrigerator in every room
Free WiFi
Free parking
Not pet friendly

TripAdvisor Traveler Rating:




Based on 774 reviews

Read Recent Reviews

9 miles

Holiday Inn Express & Suites Park Place NW Milwaukee


10831 West Park Place, Milwaukee, WI 53224


9 miles from Sussex


Enter Dates







| | |
| --- | --- |
| Check In | 15 00 |
| Check Out | 11 00 |




Rated Average

Upper-midscale, smoke-free, all-suite hotel
In northwest Milwaukee near US 45 at WI 145
4 floors, 120 suites
Heated indoor swimming pool - exercise room
Microwave and refrigerator in every suite
Free hot breakfast buffet
Free WiFi
Free parking
Not pet friendly

TripAdvisor Traveler Rating:




Based on 302 reviews

Read Recent Reviews

9 miles

Holiday Inn Express & Suites Delafield


3030 Golf Road, Delafield, WI 53018


9 miles from Sussex


Enter Dates







| | |
| --- | --- |
| Check In | 15 00 |
| Check Out | 11 00 |




Rated High

Upper-midscale, smoke-free hotel near Nagawaukee County Park
3 floors, 84 rooms and suites - elevator
Heated indoor swimming pool - exercise room
Free hot breakfast buffet
Free WiFi
Free parking
Not pet friendly

TripAdvisor Traveler Rating:




Based on 130 reviews

Read Recent Reviews

9 miles

Residence Inn by Marriott Brookfield - I-94, Exit 301


765 Pinehurst Court, I-94, Exit 301, Brookfield, WI 53005


9 miles from Sussex


Enter Dates







| | |
| --- | --- |
| Check In | 1600 |
| Check Out | 1100 |




Rated Very High

Upscale, smoke-free, all-suite, extended-stay hotel
1.5 miles from Brookfield Square Mall
3 floors, 99 studio and 1-bedroom suites - elevator
Heated indoor swimming pool - exercise room
Kitchen in every suite
Free hot breakfast buffet
Free WiFi
Free parking
Pet friendly hotel More >

TripAdvisor Traveler Rating:




Based on 5 reviews

Read Recent Reviews

9 miles

Sheraton Hotel Brookfield - I-94, Exit 301


375 South Moorland Road, I-94, Exit 301, Brookfield, WI 53005


9 miles from Sussex


Enter Dates







| | |
| --- | --- |
| Check In | 1500 |
| Check Out | 1100 |




Rated Average

Upscale, smoke-free, full-service hotel
1 block south of Brookfield Square Mall
Heated indoor swimming pool - outdoor pool open in summer
Exercise room
Restaurant - lounge - room service
Free WiFi
Free parking
Pet friendly hotel More >

TripAdvisor Traveler Rating:




Based on 770 reviews

Read Recent Reviews
We can also help you find hotels in
Sussex, New Brunswick
.
I've been using HotelGuides for over 8 years. The agents are very helpful, and they try to accommodate every request. I like that when they email a booking confirmation to you, they include the hotel's address as well as its interstate exit number.

- Diana Ward
Why Book Here?

Pay at hotel
Cancel free
Lowest price guarantee
We add no fees.
If you don't like your hotel,
we'll refund your money.
Cash rewards + hotel points too
Sussex Group Hotel Rates
Hotels near Me

Hotels near Froedtert Menomonee Falls Hospital 4.7 miles NE


Hotels near Milwaukee Sting Volleyball Center 7 miles east


Hotels near Center Court 7 miles south


Hotels near Rustic Manor 1848 8 miles SW


Hotels with Water Parks near Waukesha 8 miles south


Hotels near Lovers Lane Milwaukee 8 miles east


Hotels near Waukesha Memorial Hospital 9 miles south


Hotels near Silver Spring Drive Milwaukee 9 miles east


Hotels near Carroll University 9 miles south


Hotels near Brookfield Square 9 miles SE


Hotels near Appleton Avenue Milwaukee 9 miles east


Hotels near Milwaukee Lutheran High School 10 miles east


Hotels near Highway 100 Milwaukee 10 miles SE


Hotels near Mayfair Mall 10 miles SE


Hotels near Mount Mary University 10 miles SE



Pewaukee WI Hotels 3.8 miles SW


Hartland WI Hotels 6 miles west


Menomonee Falls WI Hotels 6 miles NE


Brookfield WI Hotels 8 miles SE


Waukesha WI Hotels 8 miles south


Richfield WI Hotels 9 miles north


Germantown WI Hotels 9 miles NE


Delafield WI Hotels 10 miles SW


Wauwatosa WI Hotels 12 miles SE


New Berlin WI Hotels 12 miles SE


Jackson WI Hotels 13 miles north


West Allis WI Hotels 14 miles SE


Mequon WI Hotels 14 miles NE


Oconomowoc WI Hotels 14 miles west


Hartford WI Hotels 15 miles NW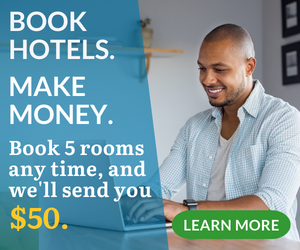 On place pages like this, we order hotels from lowest cost to highest – except we list low-rated hotels at the bottom of the page.

Most of our competitors order these same hotels in other ways that make them more money.
To us, motels are smaller lodgings that have rooms you can enter directly from the parking area.

At hotels, on the other hand, you can enter your room only through a hall inside the building.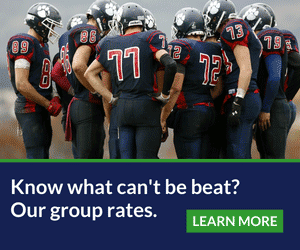 Beware of non-refundable reservations that could cost you a lot of money if you change or cancel them. +

Non-refundable reservations are a gamble that will usually save you less than $10. If you make a $90 non-refundable reservation instead of a $100 refundable booking, you are betting $90 to win $10. Would you do that in Las Vegas?

Don't assume you can cancel a non-refundable reservation without penalty if you notify the hotel weeks or even months in advance. +

Often you cannot – because some hotels' profit strategy is to get paid more than once for the same room for the same night.

Always read cancellation policies carefully before you make a reservation. +

When is the latest date and time you can cancel without penalty?


More >
When you make a reservation, you will receive a confirmation email. Take a copy with you to the hotel.
The earlier in the afternoon you check into a hotel, the more likely you will get a room or suite that matches your preferences.