| | |
| --- | --- |
| The city of Yakima is in Yakima Valley near the junction of I-82 and US 12. It is 140 miles southeast of downtown Seattle. Yakima's hotels are near I-82 exits or in the downtown area. | |
Click any colored area to see hotels within that area.
Yakima Hotels, Motels, and Reviews – By Area
Best Value Hotels in Yakima
Rates shown below are estimates. Click See Rates for actual current rates.
Best value hotels are listed first. These are good hotels that cost less than other good hotels. Based on guest reviews and nightly room rates.
GuestHouse Inn Yakima


1010 East A Street, Yakima, WA 98901




From $60
Enter Dates

Rated Average Cheap, smoke-free, interstate motel near downtown

Also near I-82, Exit 33B

2 floors, 50 rooms - no elevator

No swimming pool

Microwave and refrigerator in every room

Free continental breakfast

Free Internet in room

Free parking - truck parking

Pet-friendly motel - allows dogs only up to 50 pounds - $10 per night fee for each dog.

- Jan 2016 Most Recent HotelGuides Review

"Good location - comfortable room - breakfast was good.2011-06-01"

More >

TripAdvisor Traveler Rating:


Based on 167 reviews

Read Recent Reviews

Econo Lodge Yakima


510 North 1st Street, Yakima, WA 98901




From $62
Enter Dates

Rated Average Cheap, downtown Yakima motel near I-82 at US 12

2 floors, 42 rooms - no elevator

Outdoor swimming pool open in summer

Microwave and refrigerator in every room

Free continental breakfast

Free Internet in room

Free parking

Pet-friendly motel - $20 per night fee for each pet.

- Jul 2015 Most Recent HotelGuides Review

"Nice stay.2011-08-01"

More >

TripAdvisor Traveler Rating:


Based on 25 reviews

Read Recent Reviews

Days Inn Yakima


1504 North 1st Street, Yakima, WA 98901




From $63
Enter Dates

Rated Average Cheap, smoke-free motel near I-82 at US 97

2 floors, 61 rooms - no elevator

Outdoor swimming pool open in summer

Free continental breakfast

Free Internet in room

Free parking

Pet-friendly motel - allows up to 2 pets per room - $15 per night fee for each pet.

- Apr 2015 Most Recent HotelGuides Review

"Close to the interstate, but not in a great part of town. Good motel for the price. After seeing the exterior, I was surprised by how nice the room was. Breakfast was available, but we ate at the restaurant next door. 2017-08-03"

More >

TripAdvisor Traveler Rating:


Based on 516 reviews

Read Recent Reviews

Quality Inn Yakima


12 East Valley Mall Blvd, I-82, Exit 36, Yakima, WA 98903




From $63
Enter Dates

Rated Average Midscale hotel across the street from Valley Mall

2 floors, 85 rooms - no elevator

Outdoor swimming pool open in summer

Microwave and refrigerator in every room

Free continental breakfast

Free Internet in room

Free parking

Not pet-friendly - no pets allowed.

- Jan 2015 Most Recent HotelGuides Review

"The hotel was clean, and the front desk clerk was welcoming.2017-09-12"

More >

TripAdvisor Traveler Rating:


Based on 100 reviews

Read Recent Reviews

FairBridge Inn & Suites Yakima


1507 North 1st Street, Yakima, WA 98901




From $76
Enter Dates

Rated Average Midscale hotel near I-82 at US 12

5 miles from Yakima Airport

2 floors, 200 rooms - no elevator

Outdoor swimming pool - exercise room

Free hot breakfast buffet

Free Internet in room

Free parking - truck parking

Pet-friendly hotel - allows pets up to 25 pounds, 2 pets per room - $15 per night fee for each pet.

- Feb 2016 Most Recent HotelGuides Review

"The room was clean and comfortable. The toilet leaked, but the maintenance worker came quickly to fix it. The hotel clerks were helpful.2016-07-26"

More >

TripAdvisor Traveler Rating:


Based on 114 reviews

Read Recent Reviews

Howard Johnson Plaza Hotel Yakima


9 North 9th Street, Yakima, WA 98901




From $81
Enter Dates

Rated Average Midscale, smoke-free, downtown Yakima hotel

2 blocks from Yakima Convention Center

3 floors, 172 rooms - elevator - AAA 3 Diamonds

Outdoor swimming pool open in summer - exercise room

Lounge

Microwave and refrigerator in every room

Free continental breakfast

Free Internet in room

Free parking

Pet-friendly hotel - pets allowed in 10 pet rooms, 2 pets per room - $15 per night fee for each pet.

- Feb 2015 Most Recent HotelGuides Review

"Fabulous housekeeping - staff was outstanding - no restaurant, and the bar hours were limited - I'll return.2011-01-01"

More >

TripAdvisor Traveler Rating:


Based on 639 reviews

Read Recent Reviews

Sun Country Inn Yakima


1700 North 1st Street, Yakima, WA 98901




From $83
Enter Dates

Rated Average Cheap, smoke-free motel near I-82 at US 97

2 floors, 71 rooms - no elevator - AAA 2 Diamonds

Heated outdoor swimming pool open in summer

Free Internet in room

Free parking

Pet-friendly motel - $10 per night fee for each pet.

- Jan 2015 Most Recent HotelGuides Review

"Our non-smoking motel room smelled like smoke. There was crusted food on the floor, the AC stopped working, and the hair dryer didn't work. Don't stay here.2015-09-22"

More >

TripAdvisor Traveler Rating:


Based on 44 reviews

Read Recent Reviews

Best Western Plus Ahtanum Inn Yakima


2408 Rudkin Road, I-82, Exit 36, Yakima, WA 98903




From $90
Enter Dates

Rated High Midscale hotel near Yakima Airport

Within walking distance of Valley Mall

2 floors, 118 rooms and suites - no elevator

Heated outdoor swimming pool open in summer

Exercise room

Free hot breakfast buffet

Free Internet in room

Free parking

Pet-friendly hotel - allows dogs up to 60 pounds only - $11 per night fee for each dog.

- Jan 2015 Most Recent HotelGuides Review

"Clean, affordable hotel with a good continental breakfast. Great place to stay.2015-08-08"

More >

TripAdvisor Traveler Rating:


Based on 418 reviews

Read Recent Reviews

Best Western Plus Yakima Hotel


1614 North 1st Street, Yakima, WA 98901




From $91
Enter Dates

Rated Average Upper-midscale, smoke-free, all-suite hotel near I-82 at US 97

3 floors, 75 suites - elevator - AAA 3 Diamonds

24-hour heated indoor swimming pool - exercise room

Microwave and refrigerator in every room

Free hot breakfast buffet

Free Internet in room

Free parking

Pet-friendly hotel - allows dogs only - allows dogs up to 80 pounds, 2 dogs per room - $20 per night pet fee.

- Jun 2016 Most Recent HotelGuides Review

"Noisy hotel. The staff was marginally helpful, and no one smiled.2015-09-28"

More >

TripAdvisor Traveler Rating:


Based on 479 reviews

Read Recent Reviews

Ledgestone Hotel Yakima


107 North Fair Avenue, Yakima, WA 98901




From $93
Enter Dates

Rated Very High Midscale, smoke-free, all-suite, downtown hotel

Near Sundome

3 floors, 110 suites - elevator

No swimming pool

Exercise room

Microwave and refrigerator in every suite

Free Internet in room

Free parking

Not pet-friendly - no pets allowed.

- Feb 2015 Most Recent HotelGuides Review

"Nice room - fitness area was small.2011-11-01"

More >

TripAdvisor Traveler Rating:


Based on 206 reviews

Read Recent Reviews

Oxford Suites Yakima


1701 East Yakima Avenue, Yakima, WA 98901




From $94
Enter Dates

Rated Very High Midscale, smoke-free, all-suite, riverfront hotel

Near Kiwanis Park

4 floors, 107 suites - AAA 3 Diamonds

Free shuttle to Yakima Airport

Heated indoor swimming pool - exercise room

Restaurant - lounge

Restaurant open for dinner only

Microwave and refrigerator in every suite

Free hot breakfast buffet

Free Internet in room

Free parking

Pet-friendly hotel - allows pets up to 20 pounds - $25 per stay pet fee.

- Feb 2015 Most Recent HotelGuides Review

"Nice hotel, and there was a beautiful walk along the Yakima River right outside the sliding doors. If you like the outdoors, this place is perfect. I'll definitely stay again.2017-01-24"

More >

TripAdvisor Traveler Rating:


Based on 809 reviews

Read Recent Reviews

Oxford Inn Yakima


1603 Yakima Avenue, Yakima, WA 98901




From $95
Enter Dates

Rated High Midscale hotel near downtown Yakima

Overlooks Yakima River

4 floors, 95 rooms

Outdoor swimming pool - exercise room

Free continental breakfast

Free Internet in room

Free parking

Pet-friendly hotel - $25 per stay fee for each pet.

- Sep 2015 Most Recent HotelGuides Review

"Nice location next to the Yakima River.2012-06-01"

More >

TripAdvisor Traveler Rating:


Based on 569 reviews

Read Recent Reviews

Comfort Suites Yakima


3702 Fruitvale Blvd, Yakima, WA 98902




From $108
Enter Dates

Rated High Midscale, smoke-free, all-suite hotel near West Valley

Also near US 12 at Fruitvale Blvd

3 floors, 59 suites - elevator - AAA 3 Diamonds

Heated indoor swimming pool - exercise room

Microwave and refrigerator in every suite

Free hot breakfast buffet

Free Internet in room

Free parking

Pet-friendly hotel - allows dogs only up to 25 pounds - $20 per night fee for each pet.

- Mar 2015 Most Recent HotelGuides Review

"A wonderful and quiet hotel. Great bed. The staff was lovely. We really enjoyed our stay.2017-09-20"

More >

TripAdvisor Traveler Rating:


Based on 245 reviews

Read Recent Reviews

Fairfield Inn & Suites by Marriott Yakima


137 North Fair Avenue, Yakima, WA 98901




From $110
Enter Dates

Rated High Midscale, smoke-free, downtown hotel

3 floors, 58 rooms and suites - elevator

Heated indoor swimming pool - exercise room

Microwave and refrigerator in every room

Free hot breakfast buffet

Free Internet in room

Free parking

Pet-friendly hotel - $25 per night fee for each pet.

- Sep 2015 Most Recent HotelGuides Review

"Bedsheets were stiff and uncomfortable - noisy guests woke us up 4 times - pool was too cold - whirlpool jets didn't work - amazing breakfast - don't stay here.2011-03-01"

More >

TripAdvisor Traveler Rating:


Based on 171 reviews

Read Recent Reviews

Holiday Inn Express Yakima


1001 South Seargent Pendleton Way, Yakima, WA 98901




From $112
Enter Dates

Rated High Midscale, smoke-free, downtown hotel

Near Yakima Convention Center

4 floors, 84 rooms and suites - AAA 3 Diamonds

Heated indoor swimming pool - exercise room

Microwave and refrigerator in every room

Free hot breakfast buffet

Free Internet in room

Free parking

Pet-friendly hotel - allows pets up to 30 pounds only in 1st floor rooms - $25 per night pet fee.

- Feb 2015 Most Recent HotelGuides Review

"Room needed better soundproofing - staff was friendly and helpful - the kids loved the pool - good breakfast - nice place to stay.2009-11-01"

More >

TripAdvisor Traveler Rating:


Based on 146 reviews

Read Recent Reviews

Red Lion Hotel Yakima Center


607 East Yakima Avenue, Yakima, WA 98901




From $123
Enter Dates

Rated Average Midscale, smoke-free, downtown motel

Next to Yakima Convention Center

2 floors, 156 rooms and suites - elevator - AAA 3 Diamonds

Heated outdoor swimming pool open in summer

Exercise room

Restaurant - lounge

Restaurant open for breakfast and dinner only

Free Internet in room

Free parking

Pet-friendly motel - $15 per night fee for each pet.

- Feb 2015 Most Recent HotelGuides Review

"Walk to restaurants; easy access to the highway - I was ignored by the staff in the lounge, so I left and went to a restaurant.2009-09-01"

More >

TripAdvisor Traveler Rating:


Based on 372 reviews

Read Recent Reviews

Holiday Inn Yakima


802 East Yakima Avenue, Yakima, WA 98901




From $124
Enter Dates

Rated Average Upper-midscale, smoke-free, full-service, downtown hotel

One block from Yakima Convention Center

5 floors, 114 rooms

Heated indoor swimming pool - exercise room

Restaurant - lounge - room service

Free Internet in room

Free parking

Pet-friendly hotel - $20 per stay pet fee.

- Feb 2015 Most Recent HotelGuides Review

"Nice hotel, but it seemed understaffed. I waited for quite a while at check-in, and was then given a room that hadn't been cleaned, so it was back to the front desk to get another room. Good room service food. The power went out one day and was out for several hours. The hotel did buy pizza for guests, which was nice, but the bar and restaurant didn't open when the power came back on. The coffee stand was never open in the morning. I had to ask for room servicing my 3rd day.2015-07-06"

More >

TripAdvisor Traveler Rating:


Based on 190 reviews

Read Recent Reviews

Hilton Garden Inn Yakima


401 East Yakima Avenue, Yakima, WA 98901




From $125
Enter Dates

Rated Average Upper-midscale, smoke-free, full-service, downtown hotel

3 blocks from Yakima Convention Center

5 floors, 111 rooms and suites

Heated indoor swimming pool - exercise room

Restaurant - lounge - room service

Microwave and refrigerator in every room

Free Internet in room

Free parking

Not pet-friendly - no pets allowed.

- Oct 2015 Most Recent HotelGuides Review

"Hotel staff was friendly. However, the pool and whirlpool were so small and noisy that we couldn't enjoy using them. That was a big disappointment.2015-04-22"

More >

TripAdvisor Traveler Rating:


Based on 551 reviews

Read Recent Reviews

Hotel Maison Yakima


321 East Yakima Avenue, Yakima, WA 98901




From $161
Enter Dates

Rated Very High Upscale, smoke-free, downtown hotel

3 blocks from Yakima Convention Center

4 floors, 36 rooms

No swimming pool

Exercise room

Free continental breakfast

Free Internet in room

Free parking - truck parking

Not pet-friendly - no pets allowed.

- Apr 2016 Most Recent HotelGuides Review

"The hotel was clean and had beautiful decor. The room was really large, and the beds were comfortable. Friendly, helpful front desk clerks. A must-stay.2017-01-13"

TripAdvisor Traveler Rating:


Based on 67 reviews

Read Recent Reviews
Why Book Here?

No fees
Lowest price guarantee
Pay at hotel in most cases
If you don't like your hotel,
we'll refund your money.
Cash rewards + hotel points too



Yakima Info
Pet-Friendly Yakima Hotels
Yakima Group Hotel Rates
Map of Yakima WA Hotels
Hotels near
Nearby Attractions



Hotels near Yakima Convention Center
0.5 mile NE


Hotels near Central Washington State Fair
1.3 miles SE


Hotels near Valley Valley SunDome
1.4 miles SE


Hotels near Yakama Legends Casino
18 miles SE


Hotels near CWU – Central Washington University
28 miles north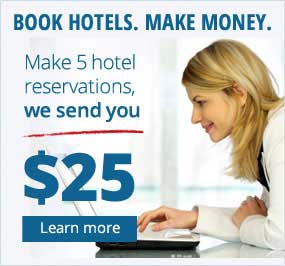 Hotel Tips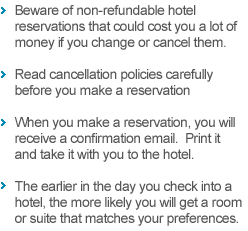 Hotels in
Nearby Cities



Union Gap WA Hotels
3.5 miles SE


Selah WA Hotels
3.8 miles north


Naches WA Hotels
13 miles NW


Toppenish WA Hotels
18 miles SE


Ellensburg WA Hotels
27 miles north