Rates shown below are averages. Click See Rates to view rates for your dates.

2.6 miles

Extended Stay America Suites West Bothell


923 SE 228th Street, Bothell, WA 98021


2.6 miles to Kenmore


Enter Dates







| | |
| --- | --- |
| Check In | 15 00 |
| Check Out | 11 00 |




Rated Average

Budget, smoke-free, all-suite, extended-stay hotel
Near I-405 at Hwy 527
No swimming pool
Kitchen in every suite
Free continental breakfast
Free WiFi
Free parking

Pet friendly hotel More >

Most Recent HotelGuides Reviews Read >

TripAdvisor Traveler Rating:




Based on 195 reviews

Read Recent Reviews

2.7 miles

Holiday Inn Express Bothell


22922 15th Avenue SE, Bothell, WA 98021


2.7 miles to Kenmore


Enter Dates







| | |
| --- | --- |
| Check In | 16 00 |
| Check Out | 12 00 |




Rated High

Upper-midscale, smoke-free hotel
Near I-405 at Highway 527
Heated indoor swimming pool - exercise room
Free hot breakfast buffet
Free WiFi
Free parking

Not pet friendly - no pets allowed. - March 2020


Most Recent HotelGuides Reviews Read >

TripAdvisor Traveler Rating:




Based on 176 reviews

Read Recent Reviews

2.7 miles

Comfort Inn & Suites Bothell


1414 228th Street SE, Bothell, WA 98021


2.7 miles to Kenmore


Enter Dates







| | |
| --- | --- |
| Check In | 15 00 |
| Check Out | 12 00 |




Rated Average

Midscale, smoke-free hotel
Near I-405 at Highway 527
No swimming pool
Free hot breakfast buffet
Free WiFi
Free parking

Not pet friendly - no pets allowed. - May 2020


Most Recent HotelGuides Reviews Read >

TripAdvisor Traveler Rating:




Based on 188 reviews

Read Recent Reviews

2.8 miles

Country Inn & Suites by Radisson Bothell


19333 North Creek Parkway, Bothell, WA 98011


2.8 miles to Kenmore


Enter Dates







| | |
| --- | --- |
| Check In | 15 00 |
| Check Out | 12 00 |




Rated High

Upper-midscale, smoke-free hotel
Near University of Washington at Bothell
Heated outdoor swimming pool open in summer
Exercise room
Free hot breakfast buffet
Free WiFi
Free parking

Pet friendly hotel More >

Most Recent HotelGuides Reviews Read >

TripAdvisor Traveler Rating:




Based on 775 reviews

Read Recent Reviews

2.8 miles

Hilton Garden Inn Bothell


22600 Bothell-Everett Highway, Bothell, WA 98021


2.8 miles to Kenmore


Enter Dates







| | |
| --- | --- |
| Check In | 15 00 |
| Check Out | 12 00 |




Rated Very High

Upscale, smoke-free hotel near I-405 at Highway 527
Free shuttle to attractions within 3-mile radius
Heated indoor swimming pool - exercise room
Free WiFi
Free parking

Not pet friendly - no pets allowed. - Oct 2015


TripAdvisor Traveler Rating:




Based on 739 reviews

Read Recent Reviews

3.0 miles

Residence Inn by Marriott Bothell


11920 NE 195th Street, Bothell, WA 98011


3.0 miles to Kenmore


Enter Dates







| | |
| --- | --- |
| Check In | 1600 |
| Check Out | 1200 |




Rated High

Upscale, smoke-free, all-suite, extended-stay hotel
Near University of Washington at Bothell
Outdoor swimming pool open in summer - exercise room
Kitchen in every suite
Free hot breakfast buffet
Free WiFi
Parking costs $5 per night

Pet friendly hotel More >

Most Recent HotelGuides Reviews Read >

TripAdvisor Traveler Rating:




Based on 172 reviews

Read Recent Reviews

3.0 miles

Extended Stay America Suites Canyon Park Bothell


22122 SE 17th Avenue, Bothell, WA 98021


3.0 miles to Kenmore


Enter Dates







| | |
| --- | --- |
| Check In | 15 00 |
| Check Out | 11 00 |




Rated Average

Budget, smoke-free, all-suite, extended-stay hotel
Near I-405 at Highway 527
Heated outdoor swimming pool open in summer
Exercise room
Kitchen in every studio
Free continental breakfast
Free WiFi
Free parking

Pet friendly hotel More >

TripAdvisor Traveler Rating:




Based on 171 reviews

Read Recent Reviews

3.2 miles

Holiday Inn & Suites Bothell


3850 Monte Villa Parkway, Bothell, WA 98011


3.2 miles to Kenmore


Enter Dates







| | |
| --- | --- |
| Check In | 15 00 |
| Check Out | 11 00 |




Rated High

Upper-midscale, smoke-free, all-suite, full-service hotel
2 miles from University of Washington at Bothell
Heated indoor swimming pool - exercise room
Free WiFi
Free parking

Not pet friendly - no pets allowed. - Aug 2020


Most Recent HotelGuides Reviews Read >

TripAdvisor Traveler Rating:




Based on 225 reviews

Read Recent Reviews

3.6 miles

Studio 6 Extended Stay Hotel North Mountlake Terrace


6017 244th Street SW, I-5, Exit 177, Mountlake Terrace, WA 98043


3.6 miles to Kenmore


Enter Dates







| | |
| --- | --- |
| Check In | 15 00 |
| Check Out | 11 00 |




Rated Average

Budget, smoke-free, all-suite, extended-stay motel near I-5
No swimming pool
Kitchen in every suite
Internet access costs $6 per night
Free parking

Pet friendly hotel More >

TripAdvisor Traveler Rating:




Based on 72 reviews

Read Recent Reviews

4.0 miles

Courtyard by Marriott Hotel Kirkland


11215 NE 124th Street, Kirkland, WA 98034


4.0 miles to Kenmore


Enter Dates







| | |
| --- | --- |
| Check In | 1500 |
| Check Out | 1200 |




Rated Average

Upscale, smoke-free, full-service hotel
10 miles northeast of Seattle
Heated indoor swimming pool - exercise room
Free WiFi
Free parking

Not pet friendly - no pets allowed. - Mar 2015


Most Recent HotelGuides Reviews Read >

TripAdvisor Traveler Rating:




Based on 374 reviews

Read Recent Reviews

4.2 miles

Hampton Inn & Suites Woodinville


19211 Woodinville Snohomish Road NE, Woodinville, WA 98072


4.2 miles to Kenmore


Enter Dates







| | |
| --- | --- |
| Check In | 15 00 |
| Check Out | 12 00 |




Rated Very High

Upper-midscale, smoke-free hotel near Woodgate Mall
Indoor swimming pool - exercise room
Free hot breakfast buffet
Free WiFi
Free parking

Not pet friendly - no pets allowed. - May 2017


Most Recent HotelGuides Reviews Read >

TripAdvisor Traveler Rating:




Based on 287 reviews

Read Recent Reviews

4.4 miles

Embassy Suites Lynnwood


20610 West 44th Avenue, I-5, Exit 181, Lynnwood, WA 98036


4.4 miles to Kenmore


Enter Dates







| | |
| --- | --- |
| Check In | 16 00 |
| Check Out | 12 00 |




Rated High

Upper-upscale, smoke-free, all-suite, full-service hotel near I-5
Also near Alderwood Mall
Heated indoor swimming pool - exercise room
Free hot breakfast buffet
Internet access costs $5 per night
Free parking

Pet friendly hotel More >

Most Recent HotelGuides Reviews Read >

TripAdvisor Traveler Rating:




Based on 288 reviews

Read Recent Reviews

4.5 miles

Holiday Inn Express & Suites Lynnwood


2515 196th Street SW, I-5, Exit 181, Lynnwood, WA 98036


4.5 miles to Kenmore


Enter Dates







| | |
| --- | --- |
| Check In | 15 00 |
| Check Out | 11 00 |




Rated High

Upper-midscale, smoke-free hotel near I-5 and Alderwood Mall
Heated indoor swimming pool - exercise room
Free hot breakfast buffet
Free WiFi
Free parking

Not pet friendly - no pets allowed. - Mar 2018


Most Recent HotelGuides Reviews Read >

TripAdvisor Traveler Rating:




Based on 317 reviews

Read Recent Reviews

4.6 miles

Extended Stay America Suites Lynnwood


3021 196th Southwest Street, I-5, Exit 181, Lynnwood, WA 98036


4.6 miles to Kenmore


Enter Dates







| | |
| --- | --- |
| Check In | 15 00 |
| Check Out | 11 00 |




Rated Average

Budget, smoke-free, all-suite, extended-stay hotel
Near I-5 and Alderwood Mall
No swimming pool
Kitchen in every suite
Free continental breakfast
Free WiFi
Free parking

Pet friendly hotel More >

TripAdvisor Traveler Rating:




Based on 114 reviews

Read Recent Reviews

4.7 miles

Courtyard by Marriott Hotel Lynnwood


4220 Alderwood Mall Blvd, I-5, Exit 181, Lynnwood, WA 98036


4.7 miles to Kenmore


Enter Dates







| | |
| --- | --- |
| Check In | 1500 |
| Check Out | 1200 |




Rated High

Upscale, smoke-free hotel near I-5
Also near Alderwood Mall
Near the freeway, shops, and restaurants
Heated indoor swimming pool - exercise room
Free WiFi
Free parking

Not pet friendly - no pets allowed. - Mar 2015


Most Recent HotelGuides Reviews Read >

TripAdvisor Traveler Rating:




Based on 330 reviews

Read Recent Reviews

4.7 miles

Hilton Garden Inn Lynnwood


3801 Alderwood Mall Blvd, Lynnwood, WA 98036


4.7 miles to Kenmore


Enter Dates







| | |
| --- | --- |
| Check In | 16 00 |
| Check Out | 12 00 |




Rated High

Upscale, smoke-free hotel near I-5, Exit 181B
1 mile from Alderwood Mall
Heated indoor swimming pool - exercise room
Free WiFi
Free parking

Not pet friendly - no pets allowed. - Aug 2020


TripAdvisor Traveler Rating:




Based on 33 reviews

Read Recent Reviews

4.7 miles

Hampton Inn & Suites Lynnwood


19324 Alderwood Mall Parkway, I-5, Exit 181, Lynnwood, WA 98036


4.7 miles to Kenmore


Enter Dates







| | |
| --- | --- |
| Check In | 16 00 |
| Check Out | 12 00 |




Rated Very High

Upper-midscale, smoke-free hotel near I-5 and Alderwood Mall
Heated indoor swimming pool - exercise room
Free hot breakfast buffet
Free WiFi
Free parking

Not pet friendly - no pets allowed. - Jan 2020


Most Recent HotelGuides Reviews Read >

TripAdvisor Traveler Rating:




Based on 1571 reviews

Read Recent Reviews

4.8 miles

Baymont Inn & Suites Kirkland


12223 NE 116th Street, Kirkland, WA 98034


4.8 miles to Kenmore


Enter Dates







| | |
| --- | --- |
| Check In | 1600 |
| Check Out | 1200 |




Rated Average

Midscale, smoke-free hotel near Red Hook Brewery
Also near I-405, Exit 20
Heated outdoor swimming pool open in summer
Exercise room
Free continental breakfast
Free WiFi
Free parking

Not pet friendly - no pets allowed. - Jan 2020


Most Recent HotelGuides Reviews Read >

TripAdvisor Traveler Rating:




Based on 744 reviews

Read Recent Reviews

4.8 miles

Best Western Alderwood Inn Lynnwood


19332 36th Avenue, I-5, Exit 181, Lynnwood, WA 98036


4.8 miles to Kenmore


Enter Dates







| | |
| --- | --- |
| Check In | 1600 |
| Check Out | 1200 |




Rated High

Midscale, smoke-free hotel near I-5
Also near Alderwood Mall and restaurants
Outdoor swimming pool open in summer - exercise room
Free hot breakfast buffet
Free WiFi
Free parking

Not pet friendly - no pets allowed. - Dec 2015


Most Recent HotelGuides Reviews Read >

TripAdvisor Traveler Rating:




Based on 943 reviews

Read Recent Reviews

4.9 miles

Days Inn North Aurora Seattle


19527 Aurora Avenue North, WA 99, Seattle, WA 98133


4.9 miles to Kenmore


Enter Dates







| | |
| --- | --- |
| Check In | 1600 |
| Check Out | 1100 |




Rated Average

Cheap, smoke-free hotel
Near Edmonds Waterfront
No swimming pool
Free continental breakfast
Free WiFi
Free parking

Not pet friendly - no pets allowed. - Feb 2021


Note: This hotel places a $150 hold on all reservations at check-in.


Most Recent HotelGuides Reviews Read >

TripAdvisor Traveler Rating:




Based on 511 reviews

Read Recent Reviews

5.0 miles

Americas Best Value Inn Edmonds


22127 WA 99, Edmonds, WA 98026


5.0 miles to Kenmore


Enter Dates







| | |
| --- | --- |
| Check In | 15 00 |
| Check Out | 12 00 |




Rated Very Low – Not Recommended

Cheap, smoke-free hotel
Near I-5, Exit 179
15 miles from downtown
No swimming pool
Free WiFi
Free parking

Not pet friendly - no pets allowed. - July 2020


TripAdvisor Traveler Rating:




Based on 32 reviews

Read Recent Reviews

5.0 miles

Americas Best Value Inn Shoreline Seattle


14817 Aurora Avenue North, Seattle, WA 98133


5.0 miles to Kenmore


Enter Dates







| | |
| --- | --- |
| Check In | 14 00 |
| Check Out | 11 00 |




Rated Low – Not Recommended

Cheap, smoke-free motel 1.5 miles south of Shoreline
10 miles north of Seattle
No swimming pool
Free continental breakfast
Free WiFi
Free parking

Not pet friendly - no pets allowed. - Oct 2019


Most Recent HotelGuides Reviews Read >

TripAdvisor Traveler Rating:




Based on 32 reviews

Read Recent Reviews

5 miles

Residence Inn by Marriott Lynnwood


18200 Alderwood Mall Parkway, Lynnwood, WA 98037


5 miles to Kenmore


Enter Dates







| | |
| --- | --- |
| Check In | 1600 |
| Check Out | 1200 |




Rated Very High

Upscale, smoke-free, all-suite, extended-stay hotel
Near Alderwood Mall
Outdoor swimming pool open in summer - exercise room
Kitchen in every suite
Free hot breakfast buffet
Free WiFi
Parking costs $5 per night

Pet friendly hotel More >

TripAdvisor Traveler Rating:




Based on 252 reviews

Read Recent Reviews

5 miles

Courtyard by Marriott Hotel Northgate Seattle


10733 Meridian Ave North, Seattle, WA 98133


5 miles to Kenmore


Enter Dates







| | |
| --- | --- |
| Check In | 1500 |
| Check Out | 1200 |




Rated Average

Upscale, smoke-free, interstate hotel
Near Northgate Mall
No swimming pool
Exercise room
Free WiFi
Parking costs $16 per night

Not pet friendly - no pets allowed. - Mar 2020


TripAdvisor Traveler Rating:




Based on 12 reviews

Read Recent Reviews

5 miles

Homewood Suites by Hilton Lynnwood


18123 Alderwood Mall Parkway, Lynnwood, WA 98037


5 miles to Kenmore


Enter Dates







| | |
| --- | --- |
| Check In | 15 00 |
| Check Out | 12 00 |




Rated Very High

Upscale, smoke-free, all-suite, extended-stay hotel
Near Alderwood Mall
Heated indoor swimming pool - exercise room
Kitchen in every suite
Free hot breakfast buffet
Free WiFi
Free parking

Pet friendly hotel More >

Most Recent HotelGuides Reviews Read >

TripAdvisor Traveler Rating:




Based on 925 reviews

Read Recent Reviews

6 miles

Hampton Inn & Suites Northgate Seattle


9550 1st Avenue NE, I-5, Exit 173, Seattle, WA 98115


6 miles to Kenmore


Enter Dates







| | |
| --- | --- |
| Check In | 16 00 |
| Check Out | 12 00 |




Rated Very High

Upper-midscale, smoke-free hotel near I-5 and Northgate Mall
In northwest Seattle
Indoor swimming pool - exercise room
Free hot breakfast buffet
Free WiFi
Free parking

Not pet friendly - no pets allowed. - Nov 2016


Most Recent HotelGuides Reviews Read >

TripAdvisor Traveler Rating:




Based on 474 reviews

Read Recent Reviews
We can also help you find hotels in
Kenmore, New York
.
Why Book Here?

Pay at hotel
Cancel free
Lowest price guarantee
We add no fees.
If you don't like your hotel,
we'll refund your money.
Cash rewards + hotel points too
Kenmore Group Hotel Rates
Hotels near Me

Hotels near Bastyr University 1.9 miles south


Hotels near University of Washington Bothell 2.4 miles east


Hotels near Evergreen Hospital Kirkland 4.2 miles SE


Hotels near Columbia Winery 4.5 miles east


Hotels near Chateau Ste. Michelle Winery 4.7 miles SE


Hotels near Chateau Ste Michelle Winery 4.7 miles SE


Hotels near Lynnwood Convention Center 4.8 miles NW


Hotels near Woodinville Wine Country 4.9 miles east


Hotels near Northgate Mall 5 miles SW


Hotels near American Girl Seattle 5 miles north


Hotels near Alderwood Mall 5 miles north


Hotels near Northwest Hospital 5 miles SW


Hotels near North Seattle 5 miles SW


Hotels near Shoreline Community College 5 miles west


Hotels near Northwest Primary Care Outpatient Medical Center 6 miles SW



Lake Forest Park WA Hotels 1.7 miles west


Bothell WA Hotels 1.7 miles east


Brier WA Hotels 2.3 miles NW


Mountlake Terrace WA Hotels 3.7 miles NW


Woodinville WA Hotels 3.8 miles east


Shoreline WA Hotels 4.6 miles west


Alderwood Manor WA Hotels 5 miles north


Lynnwood WA Hotels 6 miles NW


Kirkland WA Hotels 6 miles south


Maltby WA Hotels 7 miles NE


Edmonds WA Hotels 7 miles NW


Mill Creek WA Hotels 7 miles north


Redmond WA Hotels 8 miles SE


Bellevue WA Hotels 10 miles south


Sammamish WA Hotels 11 miles SE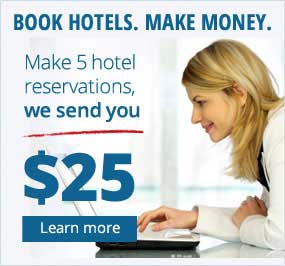 On place pages like this, we order hotels from lowest cost to highest – except we list low-rated hotels at the bottom of the page.

Most of our competitors order these same hotels in other ways that make them more money.
To us, motels are smaller lodgings that have rooms you can enter directly from the parking area.

At hotels, on the other hand, you can enter your room only through a hall inside the building.
Beware of non-refundable reservations that could cost you a lot of money if you change or cancel them. +

Non-refundable reservations are a gamble that will usually save you less than $10. If you make a $90 non-refundable reservation instead of a $100 refundable booking, you are betting $90 to win $10. Would you do that in Las Vegas?

Don't assume you can cancel a non-refundable reservation without penalty if you notify the hotel weeks or even months in advance. +

Often you cannot – because some hotels' profit strategy is to get paid more than once for the same room for the same night.

Always read cancellation policies carefully before you make a reservation. +

When is the latest date and time you can cancel without penalty?


More >
When you make a reservation, you will receive a confirmation email. Take a copy with you to the hotel.
The earlier in the afternoon you check into a hotel, the more likely you will get a room or suite that matches your preferences.