Rates shown below are averages. Use Search above to see rates for your dates.

0.4 mile

SpringHill Suites by Marriott Alexandria - I-95 & I-495, Exit 177


6065 Richmond Highway, I-95 & I-495, Exit 177, Alexandria, VA 22303


0.4 mile to Huntington


Enter Dates







| | |
| --- | --- |
| Check In | 1500 |
| Check Out | 1200 |




Rated Very High

Upscale, smoke-free, all-suite hotel near I-95/I-495
On Richmond Highway - near the Hunington Metro stop
4 floors, 91 suites
Heated indoor swimming pool - exercise room
Microwave and refrigerator in every suite
Free hot breakfast buffet
Free WiFi
Free parking

Not pet friendly - no pets allowed. - Jul 2021


Most Recent HotelGuides Reviews Read >

TripAdvisor Traveler Rating:




Based on 521 reviews

Read Recent Reviews

0.5 mile

Holiday Inn Express & Suites Alexandria - I-95 & I-495, Exit 177


6055 Richmond Highway, I-95 & I-495, Exit 177, Alexandria, VA 22303


0.5 mile to Huntington


Enter Dates







| | |
| --- | --- |
| Check In | 15 00 |
| Check Out | 12 00 |




Rated Very High

Upper-midscale, smoke-free hotel on Richmond Highway
Near I-95/I-495 - 8 miles northeast of Fort Belvoir
4 floors, 86 rooms and suites
No swimming pool
Exercise room
Free hot breakfast buffet
Free WiFi
Free parking

Not pet friendly - no pets allowed. - Jul 2016


Most Recent HotelGuides Reviews Read >

TripAdvisor Traveler Rating:




Based on 474 reviews

Read Recent Reviews

0.6 mile

Days Inn US 1 Alexandria


6100 Richmond Highway, Alexandria, VA 22303


0.6 mile to Huntington


Enter Dates







| | |
| --- | --- |
| Check In | 15 00 |
| Check Out | 11 00 |




Rated Average

Cheap motel near Richmond Highway at I-495
3 miles south of Old Town Alexandria
3 floors, 108 rooms - elevator
Some smoking rooms
Outdoor swimming pool open in summer
Free continental breakfast
Free WiFi
Free parking - truck parking

Not pet friendly - no pets allowed. - Feb 2021


Most Recent HotelGuides Reviews Read >

TripAdvisor Traveler Rating:




Based on 813 reviews

Read Recent Reviews

0.6 mile

Holiday Inn Southwest Alexandria - I-95 & I-495, Exit 176B


2460 Eisenhower Avenue, I-95 & I-495, Exit 176B, Alexandria, VA 22314


0.6 mile to Huntington


Enter Dates







| | |
| --- | --- |
| Check In | 15 00 |
| Check Out | 12 00 |




Rated Average

Upper-midscale, smoke-free hotel near I-95/I-495
Also near Hoffman Town Center and downtown
10 floors, 207 rooms
Heated indoor swimming pool - exercise room
Restaurant - lounge - room service
Restaurant open for breakfast and dinner only
Microwave and refrigerator in every room
Free WiFi
Free parking - truck parking

Pet friendly hotel More >

Most Recent HotelGuides Reviews Read >

TripAdvisor Traveler Rating:




Based on 479 reviews

Read Recent Reviews

0.7 mile

Hampton Inn Old Town Area Alexandria - I-95 & I-495, Exit 177


5821 Richmond Highway, I-95 & I-495, Exit 177, Alexandria, VA 22303


0.7 mile to Huntington


Enter Dates







| | |
| --- | --- |
| Check In | 15 00 |
| Check Out | 12 00 |




Rated High

Upper-midscale, smoke-free hotel
Near Richmond Hwy at I-95/I-495, Exit 177
7 floors, 213 rooms and suites
No shuttle to Reagan National Airport
Outdoor swimming pool open in summer - exercise room
Microwave and refrigerator in every room
Free hot breakfast buffet
Free WiFi
Free parking

Not pet friendly - no pets allowed. - Jul 2021


Most Recent HotelGuides Reviews Read >

TripAdvisor Traveler Rating:




Based on 1500 reviews

Read Recent Reviews

0.7 mile

Residence Inn by Marriott at Carlyle Alexandria - I-95 & I-495, Exit 176B


2345 Mill Road, I-95 & I-495, Exit 176B, Alexandria, VA 22314


0.7 mile to Huntington


Enter Dates







| | |
| --- | --- |
| Check In | 1500 |
| Check Out | 1200 |




Rated Very High

Upscale, smoke-free, all-suite, extended-stay hotel
Near I-95/I-495 - west of Old Town Alexandria
Also near Alexandria National Cemetery
15 floors, 181 studio to 2-bedroom suites
No swimming pool
Exercise room
Kitchen in every suite
Free hot breakfast buffet
Free WiFi
Parking costs $32 per night

Pet friendly hotel More >

Most Recent HotelGuides Reviews Read >

TripAdvisor Traveler Rating:




Based on 564 reviews

Read Recent Reviews

0.7 mile

WhyHotel by Placemakr Alexandria - I-95 & I-495, Exit 176B


2455 Mandeville Lane, I-95 & I-495, Exit 176B, Alexandria, VA 22314


0.7 mile to Huntington


Enter Dates







| | |
| --- | --- |
| Check In | 15 00 |
| Check Out | 11 00 |




Midscale, smoke-free, all-suite hotel
Near Metro Rail Station
3 floors, 123 suites - elevator
Outdoor swimming pool is closed until April 2023
24-hour exercise room
Kitchen in every suite
Free WiFi
Parking costs $25 per night

Pet friendly hotel More >

0.8 mile

Courtyard by Marriott Alexandria - I-95 & I-495, Exit 176B


2700 Eisenhower Avenue, I-95 & I-495, Exit 176B, Alexandria, VA 22314


0.8 mile to Huntington


Enter Dates







| | |
| --- | --- |
| Check In | 1500 |
| Check Out | 1200 |




Rated High

Upscale, smoke-free hotel near I-95/I-495
2 miles west of Old Town Alexandria
8 floors; 176 rooms, 2 suites
No swimming pool
Exercise room
Restaurant - lounge
Restaurant open for breakfast only
Free WiFi
Free parking

Not pet friendly - no pets allowed. - Aug 2021


Most Recent HotelGuides Reviews Read >

TripAdvisor Traveler Rating:




Based on 209 reviews

Read Recent Reviews

0.8 mile

Westin Hotel Alexandria - I-95 & I-495, Exit 176B


400 Courthouse Square, I-95 & I-495, Exit 176B, Alexandria, VA 22314


0.8 mile to Huntington


Enter Dates







| | |
| --- | --- |
| Check In | 1500 |
| Check Out | 1200 |




Rated High

Upscale, smoke-free, full-service hotel near I-95/I-495
1.5 miles west of Old Town Alexandria
Free shuttle to attractions within 1.5-mile radius
Heated indoor swimming pool - exercise room
Restaurant - lounge - room service
Internet access costs $9 per night
Valet parking only - $30 per night

Pet friendly hotel More >

TripAdvisor Traveler Rating:




Based on 1038 reviews

Read Recent Reviews

1.0 mile

SpringHill Suites by Marriott Tech Center Alexandria - I-95 & I-495, Exit 176B


2950 Eisenhower Avenue, I-95 & I-495, Exit 176B, Alexandria, VA 22314


1.0 mile to Huntington


Enter Dates







| | |
| --- | --- |
| Check In | 1500 |
| Check Out | 1200 |




Rated High

Upscale, smoke-free, all-suite hotel
Near Richmond Hwy
2 miles west of Old Town Alexandria
5 floors, 155 studio suites
Free shuttle to Metro Rail Station
Free shuttle to other attractions within 1-mile radius
No swimming pool
24-hour exercise room
Microwave and refrigerator in every suite
Free hot breakfast buffet
Free WiFi
Free parking

Not pet friendly - no pets allowed. - Nov 2021


Most Recent HotelGuides Reviews Read >

TripAdvisor Traveler Rating:




Based on 677 reviews

Read Recent Reviews

1.1 miles

Embassy Suites Old Town Alexandria - I-95 & I-495, Exit 176B


1900 Diagonal Road, I-95 & I-495, Exit 176B, Alexandria, VA 22314


1.1 miles to Huntington


Enter Dates







| | |
| --- | --- |
| Check In | 15 00 |
| Check Out | 12 00 |




Rated High

Upper-upscale, smoke-free, all-suite, full-service hotel
Near I-95/I-495, Metro Station, and US Patent
Also near Trademark Office
8 floors, 268 suites
Free shuttle to attractions within 2-mile radius
Heated indoor swimming pool - 24-hour exercise room
Caprese Restaurant - lounge - room service
Restaurant open for lunch and dinner only
Microwave and refrigerator in every suite
Free hot breakfast buffet
Internet access costs $15 per night
Parking costs $28 per night

Not pet friendly - no pets allowed. - Sep 2015


Most Recent HotelGuides Reviews Read >

TripAdvisor Traveler Rating:




Based on 2512 reviews

Read Recent Reviews

1.1 miles

Mint House Hotel Old Town Alexandria


750 Thornton Way, Alexandria, VA 22314


1.1 miles to Huntington


Enter Dates







| | |
| --- | --- |
| Check In | 15 00 |
| Check Out | 11 00 |




Midscale, smoke-free, apartment hotel
2 miles from Alexandria National Cemetery
5 floors, 31 studio to 2-bedroom apartments
Outdoor swimming pool open in summer
Exercise room
Kitchen in every apartment
Free WiFi
Free parking

Not pet friendly - no pets allowed. - Feb 2023


1.1 miles

Residence Inn by Marriott Downtown Alexandria - I-95 & I-495, Exit 176B


1456 Duke Street, I-95 & I-495, Exit 176B, Alexandria, VA 22314


1.1 miles to Huntington


Enter Dates







| | |
| --- | --- |
| Check In | 1600 |
| Check Out | 1200 |




Rated Very High

Upscale, smoke-free, all-suite, extended-stay hotel
Near I-95/I-495
In Old Town Alexandria near King Street Metro Stop
No swimming pool
Exercise room
Kitchen in every suite
Free hot breakfast buffet
Free WiFi
Parking costs $40 per night

Pet friendly hotel More >

TripAdvisor Traveler Rating:




Based on 924 reviews

Read Recent Reviews

1.1 miles

Hilton Garden Inn Alexandria - I-95 & I-495, Exit 176B


1620 Prince Street, I-95 & I-495, Exit 176B, Alexandria, VA 22314


1.1 miles to Huntington


Enter Dates







| | |
| --- | --- |
| Check In | 15 00 |
| Check Out | 12 00 |




Rated Very High

Upscale, smoke-free, full-service hotel near I-95/I-495
Near Old Town Alexandria
5 floors, 100 rooms
No swimming pool
24-hour fitness center
Restaurant - lounge
Microwave and refrigerator in every room
Free WiFi
Valet parking only - $30 per night

Not pet friendly - no pets allowed. - Apr 2015


Most Recent HotelGuides Reviews Read >

TripAdvisor Traveler Rating:




Based on 793 reviews

Read Recent Reviews

1.1 miles

Fairfield Inn & Suites by Marriott South Alexandria


6421 Richmond Highway, Alexandria, VA 22036


1.1 miles to Huntington


Enter Dates







| | |
| --- | --- |
| Check In | 1500 |
| Check Out | 1200 |




Rated Average

Upper-midscale, smoke-free hotel
Near Richmond Highway at VA 241
4 floors, 116 rooms and suites
Heated indoor swimming pool - 24-hour exercise room
Microwave and refrigerator in every room
Free hot breakfast buffet
Free WiFi
Free parking - limited truck parking

Not pet friendly - no pets allowed. - Sep 2021


Most Recent HotelGuides Reviews Read >

TripAdvisor Traveler Rating:




Based on 55 reviews

Read Recent Reviews

1.2 miles

Hilton Hotel Old Town Alexandria


1767 King Street, Alexandria, VA 22314


1.2 miles to Huntington


Enter Dates







| | |
| --- | --- |
| Check In | 16 00 |
| Check Out | 12 00 |




Rated High

Upper-upscale, smoke-free, full-service hotel near I-95
Also near Metro King Station
1 mile west of Old Town waterfront
Heated indoor swimming pool - exercise room
Restaurant - lounge - room service
Internet costs $13 per night
Parking costs $32 per night

Not pet friendly - no pets allowed. - Jan 2016


Most Recent HotelGuides Reviews Read >

TripAdvisor Traveler Rating:




Based on 1986 reviews

Read Recent Reviews

1.2 miles

Hampton Inn Old Town Alexandria


1616 King Street, Alexandria, VA 22314


1.2 miles to Huntington


Enter Dates







| | |
| --- | --- |
| Check In | 15 00 |
| Check Out | 12 00 |




Rated Average

Upper-midscale, smoke-free hotel near I-95
1 mile west of Old Town Alexandria waterfront
6 floors, 80 rooms and suites
Outdoor rooftop swimming pool open in summer
Exercise room
Free hot breakfast buffet
Free WiFi
Parking costs $20 per night

Not pet friendly - no pets allowed. - July 2020


Most Recent HotelGuides Reviews Read >

TripAdvisor Traveler Rating:




Based on 1073 reviews

Read Recent Reviews

1.2 miles

Hyatt Centric Hotel Old Town Alexandria


1625 King Street, Alexandria, VA 22314


1.2 miles to Huntington


Enter Dates







| | |
| --- | --- |
| Check In | 15 00 |
| Check Out | 12 00 |




Rated Very High

Upscale, smoke-free, full-service hotel
6 floors; 122 rooms, 2 suites
No swimming pool
Exercise room
Restaurant - lounge - room service
Free WiFi
Valet parking only - $40 per night

Pet friendly hotel More >

TripAdvisor Traveler Rating:




Based on 190 reviews

Read Recent Reviews

1.2 miles

Lorien Hotel & Spa Alexandria


1600 King Street, Alexandria, VA 22314


1.2 miles to Huntington


Enter Dates







| | |
| --- | --- |
| Check In | 15 00 |
| Check Out | 12 00 |




Rated Very High

Upscale, smoke-free, spa hotel near I-95
Located in Old Town Alexandria
6 floors, 107 rooms
No swimming pool
Exercise room
Restaurant - lounge - room service
Restaurant open for breakfast and dinner only
Full-service spa
Free WiFi
Valet parking only - $40 per night

Pet friendly hotel More >

Most Recent HotelGuides Reviews Read >

TripAdvisor Traveler Rating:




Based on 1540 reviews

Read Recent Reviews

1.2 miles

Wyndham Vacation Resorts Old Town Alexandria


1757 King Street, Alexandria, VA 22314


1.2 miles to Huntington


Enter Dates







| | |
| --- | --- |
| Check In | 16 00 |
| Check Out | 10 00 |




Rated Very High

Upscale, smoke-free, all-suite hotel near metro
1 mile west of Old Town Alexandria
7 floors, 88 suites
No swimming pool
Exercise room
Kitchen in every suite
Free WiFi
Free parking

Not pet friendly - no pets allowed. - Jul 2016


TripAdvisor Traveler Rating:




Based on 356 reviews

Read Recent Reviews

1.4 miles

Extended Stay America Suites Blue Stone Alexandria - I-95 & I-495, Exit 176B


200 Blue Stone Road, I-95 & I-495, Exit 176B, Alexandria, VA 22304


1.4 miles to Huntington


Enter Dates







| | |
| --- | --- |
| Check In | 15 00 |
| Check Out | 11 00 |




Rated Average

Budget, smoke-free, all-suite, extended-stay hotel
In southwest Alexandria near I-95/I-495
No swimming pool
Kitchen in every suite
Free continental breakfast
Free WiFi
Free parking

Pet friendly hotel More >

Most Recent HotelGuides Reviews Read >

TripAdvisor Traveler Rating:




Based on 249 reviews

Read Recent Reviews

1.5 miles

Morrison House Hotel Alexandria - I-95 & I-495, Exit 177


116 South Alfred Street, I-95 & I-495, Exit 177, Alexandria, VA 22314


1.5 miles to Huntington


Enter Dates







| | |
| --- | --- |
| Check In | 1600 |
| Check Out | 1200 |




Rated Very High

Upper-upscale, smoke-free hotel
Near I-95/I-495 and Old Town King Street shopping
An Autograph Collection hotel
No swimming pool
Restaurant - lounge - room service
Restaurant open for breakfast and dinner only
Free WiFi
Valet parking only - $29 per night

Pet friendly hotel More >

TripAdvisor Traveler Rating:




Based on 891 reviews

Read Recent Reviews

1.5 miles

Sonder Hotel the Grace Alexandria - I-95 & I-495, Exit 177


805 King Street, I-95 & I-495, Exit 177, Alexandria, VA 22314


1.5 miles to Huntington


Enter Dates







| | |
| --- | --- |
| Check In | 16 00 |
| Check Out | 11 00 |




Rated High

Upscale, smoke-free, downtown, apartment hotel
Near Alexandria National Cemetery
4 floors, 15 studio and 1-bedroom apartments
No swimming pool
Kitchen in every apartment
Free WiFi
No on-site parking available

Not pet friendly - no pets allowed. - Oct 2021


TripAdvisor Traveler Rating:




Based on 10 reviews

Read Recent Reviews

1.7 miles

The Alexandrian


480 King Street, Alexandria, VA 22314


1.7 miles to Huntington


Enter Dates







| | |
| --- | --- |
| Check In | 1600 |
| Check Out | 1200 |




Rated Very High

Upper-upscale, smoke-free, full-service hotel near I-95
In Old Town Alexandria near waterfront
3.5 miles south of Reagan National Airport
An Autograph Collection hotel
6 floors, 241 rooms
Free shuttle to Reagan National Airport
Heated indoor swimming pool - exercise room
Restaurant - lounge
Internet access costs $13 per night
Parking costs $29 per night
Park and fly costs $35 per night

Pet friendly hotel More >

Most Recent HotelGuides Reviews Read >

TripAdvisor Traveler Rating:




Based on 2150 reviews

Read Recent Reviews

1.8 miles

Hotel Indigo Old Town Alexandria


220 South Union Street, Alexandria, VA 22314


1.8 miles to Huntington


Enter Dates







| | |
| --- | --- |
| Check In | 15 00 |
| Check Out | 11 00 |




Rated Very High

Upper-upscale, smoke-free, full-service hotel
Near I-95 and Waterfront Park
5 floors, 120 rooms and suites
No swimming pool
Exercise room
Restaurant - lounge - room service
Free WiFi
Valet parking only - $34 per night

Pet friendly hotel More >

TripAdvisor Traveler Rating:




Based on 260 reviews

Read Recent Reviews

2.0 miles

Sheraton Suites Alexandria


801 North Saint Asaph Street, Alexandria, VA 22314


2.0 miles to Huntington


Enter Dates







| | |
| --- | --- |
| Check In | 1600 |
| Check Out | 1200 |




Rated High

Upscale, smoke-free, full-service hotel near I-95
2.5 miles from Reagan National Airport
Located in Old Town Alexandria
Free shuttle to Reagan National Airport
Heated indoor swimming pool - exercise room
Restaurant - lounge - room service
Free WiFi
Parking costs $26 per night
Park and fly not allowed

Pet friendly hotel More >

Most Recent HotelGuides Reviews Read >

TripAdvisor Traveler Rating:




Based on 895 reviews

Read Recent Reviews

2.3 miles

Quality Inn Mt Vernon Alexandria


7212 Richmond Highway, Alexandria, VA 22306


2.3 miles to Huntington


Enter Dates







| | |
| --- | --- |
| Check In | 16 00 |
| Check Out | 11 00 |




Rated Average

Midscale, smoke-free motel on Richmond Highway
5 miles northeast of Fort Belvoir
2 floors, 89 rooms - no elevator
Outdoor swimming pool open in summer
Microwave and refrigerator in every room
Free continental breakfast
Free WiFi
Free parking - truck parking

Not pet friendly - no pets allowed. - Nov 2021


Most Recent HotelGuides Reviews Read >

TripAdvisor Traveler Rating:




Based on 293 reviews

Read Recent Reviews

3.0 miles

AC Hotel by Marriott National Harbor - I-95 & I-495, Exit 2A


156 Waterfront Street, I-95 & I-495, Exit 2A, National Harbor, MD 20745


3.0 miles to Huntington


Enter Dates







| | |
| --- | --- |
| Check In | 1600 |
| Check Out | 1100 |




Rated High

Upscale, smoke-free, downtown, riverview hotel
Near I-95/I-495 - overlooks Potomac River
8 floors, 192 rooms and suites
Note: Some rooms have a great view of the river
No swimming pool
Exercise room
Restaurant - lounge
Restaurant open for breakfast and dinner only
Free WiFi
Parking costs $20 per night

Pet friendly hotel More >

Most Recent HotelGuides Reviews Read >

TripAdvisor Traveler Rating:




Based on 412 reviews

Read Recent Reviews

3.0 miles

Hyatt Place Hotel National Harbor Oxon Hill - I-95 & I-495, Exit 2A


123 Waterfront Street, National Harbor, I-95 & I-495, Exit 2A, Oxon Hill, MD 20745


3.0 miles to Huntington


Enter Dates







| | |
| --- | --- |
| Check In | 15 00 |
| Check Out | 12 00 |




Rated Very High

Upscale, smoke-free hotel 5 miles from Bolling AFB
7 floors, 156 rooms and suites
No swimming pool
Exercise room
Restaurant - lounge
Restaurant open for breakfast and dinner only
Free WiFi
Parking costs $20 per night

Pet friendly hotel More >

TripAdvisor Traveler Rating:




Based on 301 reviews

Read Recent Reviews
We can also help you find hotels in
Huntington, Indiana
and in
Huntington, New York
.
I found the hotel descriptions at HotelGuides honest, whether they recommended a hotel or did not.

- Ronni Dixie
Why Book Here?

Pay at hotel
Cancel free
Lowest price guarantee
We add no fees.
If you don't like your hotel,
we'll refund your money.
Cash rewards + hotel points too
Huntington Group Hotel Rates
Hotels near Me

Hotels near Huntington Metro Station 0.3 mile NW


Hotels near Richmond Highway Alexandria 0.5 mile east


Hotels near Eisenhower Avenue Alexandria 0.9 mile NW


Hotels near Alexandria Amtrak Station 1.1 miles NE


Hotels near King Street Metro 1.2 miles NE


Hotels near Old Town 1.3 miles NE


Hotels near Great Waves Waterpark 1.8 miles NW


Hotels near Waterfront Alexandria 1.9 miles NE


Hotels near Richmond Highway, US 1 2.6 miles SW


Hotels near Inova Alexandria Hospital 2.8 miles NW


Hotels near Waterfront Street National Harbor 3.0 miles east


Hotels near Gaylord National Resort & Conference Center 3.1 miles east


Hotels near MGM Casino 3.4 miles east


Hotels near Inova Mount Vernon Hospital 3.6 miles south


Hotels near Topgolf National Harbor 4.2 miles east



Alexandria VA Hotels 1.6 miles NE


National Harbor MD Hotels 3.3 miles east


Franconia VA Hotels 4.1 miles west


Lincolnia VA Hotels 4.6 miles NW


Crystal City VA Hotels 4.7 miles north


Baileys Crossroads VA Hotels 5 miles NW


Mt Vernon VA Hotels 5 miles south


Springfield VA Hotels 6 miles west


Fort Washington MD Hotels 6 miles SE


Temple Hills MD Hotels 7 miles east


Arlington VA Hotels 7 miles north


Newington VA Hotels 7 miles SW


Annandale VA Hotels 7 miles west


Washington DC Hotels 8 miles north


Falls Church VA Hotels 8 miles NW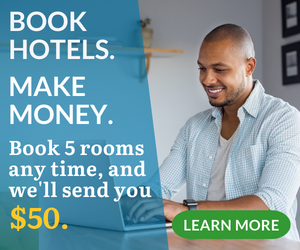 On place pages like this, we order hotels from lowest cost to highest – except we list low-rated hotels at the bottom of the page.

Most of our competitors order these same hotels in other ways that make them more money.
To us, motels are smaller lodgings that have rooms you can enter directly from the parking area.

At hotels, on the other hand, you can enter your room only through a hall inside the building.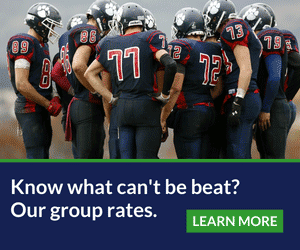 Beware of non-refundable reservations that could cost you a lot of money if you change or cancel them. +

Non-refundable reservations are a gamble that will usually save you less than $10. If you make a $90 non-refundable reservation instead of a $100 refundable booking, you are betting $90 to win $10. Would you do that in Las Vegas?

Don't assume you can cancel a non-refundable reservation without penalty if you notify the hotel weeks or even months in advance. +

Often you cannot – because some hotels' profit strategy is to get paid more than once for the same room for the same night.

Always read cancellation policies carefully before you make a reservation. +

When is the latest date and time you can cancel without penalty?


More >
When you make a reservation, you will receive a confirmation email. Take a copy with you to the hotel.
The earlier in the afternoon you check into a hotel, the more likely you will get a room or suite that matches your preferences.