Rates shown below are averages. Use Form above to see rates for your dates.

1.0 mile

Days Inn Clearfield - I-15, Exit 335


572 North Main Street, I-15, Exit 335, Clearfield, UT 84015


1.0 mile from Sunset


Enter Dates







| | |
| --- | --- |
| Check In | 1500 |
| Check Out | 1100 |




Rated Low – Not Recommended

Cheap, smoke-free hotel near Hill Air Force Base
13 miles northwest of Lagoon Amusement Park
2 floors, 58 rooms - no elevator
No swimming pool
Exercise room
Free continental breakfast
Free WiFi
Free parking
Pet friendly hotel More >

TripAdvisor Traveler Rating:




Based on 454 reviews

Read Recent Reviews

1.0 mile

Tru by Hilton Hill Air Force Base Clearfield - I-15, Exit 335


640 North Falcon Hill Drive, I-15, Exit 335, Clearfield, UT 84015


1.0 mile from Sunset


Enter Dates







| | |
| --- | --- |
| Check In | 15 00 |
| Check Out | 12 00 |




Rated Very High

Midscale, smoke-free hotel
2 miles from Hill Air Force Base
13 miles from Lagoon Amusement Park
4 floors, 114 rooms
No swimming pool
Exercise room
Free continental breakfast
Free WiFi
Free parking
Not pet friendly

TripAdvisor Traveler Rating:




Based on 30 reviews

Read Recent Reviews

4.0 miles

La Quinta Inn Layton - I-15, Exit 332


1965 North 1200 West, I-15, Exit 332, Layton, UT 84041


4.0 miles from Sunset


Enter Dates







| | |
| --- | --- |
| Check In | 15 00 |
| Check Out | 11 00 |




Rated Average

Midscale, smoke-free hotel near Hill AFB
10 miles northwest of Lagoon Amusement Park
3 floors, 100 rooms - elevator
Heated indoor swimming pool - exercise room
Free continental breakfast
Free WiFi
Free parking
Pet friendly hotel More >

TripAdvisor Traveler Rating:




Based on 631 reviews

Read Recent Reviews

4.2 miles

Fairfield Inn by Marriott Layton - I-15, Exit 332


1740 Heritage Park Blvd, I-15, Exit 332, Layton, UT 84041


4.2 miles from Sunset


Enter Dates







| | |
| --- | --- |
| Check In | 1500 |
| Check Out | 1200 |




Rated Average

Upper-midscale, smoke-free hotel near Hill AFB
10 miles northwest of Lagoon Park
3 floors, 77 rooms - elevator
Heated indoor swimming pool - exercise room
Microwave and refrigerator in every room
Free hot breakfast buffet
Free WiFi
Free parking
Pet friendly hotel More >

TripAdvisor Traveler Rating:




Based on 144 reviews

Read Recent Reviews

4.2 miles

Courtyard by Marriott Layton - I-15, Exit 332


1803 North Woodland Park Drive, I-15, Exit 332, Layton, UT 84041


4.2 miles from Sunset


Enter Dates







| | |
| --- | --- |
| Check In | 1500 |
| Check Out | 1100 |




Rated Average

Upscale, smoke-free hotel near Hill AFB
10 miles northwest of Lagoon Park
3 floors, 110 rooms and suites - elevator
Heated indoor swimming pool - 24-hour exercise room
Restaurant - lounge
Restaurant open for breakfast and dinner only
Free WiFi
Free parking
Not pet friendly

TripAdvisor Traveler Rating:




Based on 129 reviews

Read Recent Reviews

4.2 miles

TownePlace Suites by Marriott Layton - I-15, Exit 332


1743 North Woodland Park Drive, I-15, Exit 332, Layton, UT 84041


4.2 miles from Sunset


Enter Dates







| | |
| --- | --- |
| Check In | 1500 |
| Check Out | 1200 |




Rated High

Midscale, smoke-free, all-suite, extended-stay hotel
Near Hill AFB
10 miles northwest of Lagoon Amusement Park
3 floors, 94 suites - elevator
Outdoor swimming pool - exercise room
Kitchen in every suite
Free hot breakfast buffet
Free WiFi
Free parking - truck parking
Pet friendly hotel More >

TripAdvisor Traveler Rating:




Based on 122 reviews

Read Recent Reviews

4.2 miles

Holiday Inn Express Layton - I-15, Exit 332


1695 North Woodland Park Drive, I-15, Exit 332, Layton, UT 84041


4.2 miles from Sunset


Enter Dates







| | |
| --- | --- |
| Check In | 15 00 |
| Check Out | 12 00 |




Rated High

Upper-midscale, smoke-free hotel near Hill AFB
10 miles northwest of Lagoon Park
Heated indoor swimming pool - exercise room
Microwave and refrigerator in every room
Free hot breakfast buffet
Free WiFi
Free parking
Pet friendly hotel More >

TripAdvisor Traveler Rating:




Based on 184 reviews

Read Recent Reviews

4.3 miles

Hampton Inn Layton - I-15, Exit 332


1700 North Woodland Park Drive, I-15, Exit 332, Layton, UT 84041


4.3 miles from Sunset


Enter Dates







| | |
| --- | --- |
| Check In | 14 00 |
| Check Out | 11 00 |




Rated Very High

Upper-midscale, smoke-free hotel near Hill AFB
10 miles northwest of Lagoon Amusement Park
3 floors, 98 rooms and suites - elevator
Heated indoor swimming pool - exercise room
Microwave and refrigerator in every room
Free hot breakfast buffet
Free WiFi
Free parking
Pet friendly hotel More >

TripAdvisor Traveler Rating:




Based on 812 reviews

Read Recent Reviews

4.4 miles

Hilton Garden Inn Layton - I-15, Exit 332


762 West Heritage Park Blvd, I-15, Exit 332, Layton, UT 84041


4.4 miles from Sunset


Enter Dates







| | |
| --- | --- |
| Check In | 15 00 |
| Check Out | 11 00 |




Rated High

Upscale, smoke-free, full-service hotel near Hill AFB
10 miles northwest of Lagoon Amusement Park
3 floors, 147 rooms and suites - elevator
Heated indoor swimming pool - 24-hour exercise room
Restaurant - lounge - room service
Microwave and refrigerator in every room
Free WiFi
Free parking - truck parking
Not pet friendly

TripAdvisor Traveler Rating:




Based on 708 reviews

Read Recent Reviews

4.5 miles

Home2 Suites by Hilton Layton - I-15, Exit 331


803 West Heritage Park Blvd, I-15, Exit 331, Layton, UT 84041


4.5 miles from Sunset


Enter Dates







| | |
| --- | --- |
| Check In | 15 00 |
| Check Out | 11 00 |




Rated High

Upper-midscale, smoke-free, all-suite, extended-stay hotel
Near Hill AFB and Layton Hills Mall
4 floors, 107 suites
Heated indoor swimming pool - exercise room
Kitchen in every suite
Free continental breakfast
Free WiFi
Free parking
Pet friendly hotel More >

TripAdvisor Traveler Rating:




Based on 558 reviews

Read Recent Reviews

4.6 miles

Best Western Plus Layton Park Hotel - I-15, Exit 331


798 West 1425 North, I-15, Exit 331, Layton, UT 84041


4.6 miles from Sunset


Enter Dates







| | |
| --- | --- |
| Check In | 1600 |
| Check Out | 1100 |




Rated High

Upper-midscale, smoke-free hotel near Hill AFB
2.5 miles northwest of downtown Layton
4 floors, 83 rooms and suites
Heated indoor swimming pool - exercise room
Free hot breakfast buffet
Free WiFi
Free parking - truck parking
Not pet friendly

TripAdvisor Traveler Rating:




Based on 552 reviews

Read Recent Reviews

5 miles

Comfort Inn Layton - I-15 Exit 331


877 North 400 West, I-15 Exit 331, Layton, UT 84041


5 miles from Sunset


Enter Dates







| | |
| --- | --- |
| Check In | 15 00 |
| Check Out | 11 00 |




Rated High

Midscale, smoke-free hotel
14 miles northeast of Buffalo Bay and Antelope Island
3 floors, 119 rooms and suites - elevator
Heated indoor swimming pool - exercise room
Microwave and refrigerator in every room
Free hot breakfast buffet
Free WiFi
Free parking - truck parking
Pet friendly hotel More >

TripAdvisor Traveler Rating:




Based on 269 reviews

Read Recent Reviews

6 miles

Days Inn Ogden


3306 Washington Blvd, Ogden, UT 84401


6 miles from Sunset


Enter Dates







| | |
| --- | --- |
| Check In | 1500 |
| Check Out | 1100 |




Rated Very Low – Not Recommended

Cheap hotel near Weber State University
2 floors, 109 rooms - no elevator
Some smoking rooms
Heated indoor swimming pool - exercise room
Free continental breakfast
Free WiFi
Free parking
Not pet friendly

TripAdvisor Traveler Rating:




Based on 795 reviews

Read Recent Reviews

6 miles

Best Western Plus Canyon Pines Inn Uintah - I-84, Exit 87


6650 SR 89, I-84, Exit 87, Uintah, UT 84405


6 miles from Sunset


Enter Dates







| | |
| --- | --- |
| Check In | 1600 |
| Check Out | 1100 |




Rated Very High

Upper-midscale, smoke-free hotel near entrance of Weber Canyon
3 floors, 52 rooms - elevator
Heated indoor swimming pool - exercise room
Microwave and refrigerator in every room
Free hot breakfast buffet
Free WiFi
Free parking
Not pet friendly

TripAdvisor Traveler Rating:




Based on 460 reviews

Read Recent Reviews

6 miles

Comfort Suites West Haven - I-15 & I-84, Exit 343


2250 South 1200 West, I-15 & I-84, Exit 343, West Haven, UT 84401


6 miles from Sunset


Enter Dates







| | |
| --- | --- |
| Check In | 15 00 |
| Check Out | 11 00 |




Rated High

Midscale, smoke-free, all-suite hotel near I-15/I-84
1 mile west of downtown Ogden
3 floors, 142 suites - elevator
Heated indoor swimming pool - exercise room
Restaurant - lounge
Restaurant open for dinner only
Microwave and refrigerator in every suite
Free hot breakfast buffet
Free WiFi
Free parking
Pet friendly hotel More >

TripAdvisor Traveler Rating:




Based on 392 reviews

Read Recent Reviews

6 miles

Holiday Inn Express & Suites West Haven - I-15 & I-84, Exit 343


2245 South 1200 West, I-15 & I-84, Exit 343, West Haven, UT 84401


6 miles from Sunset


Enter Dates







| | |
| --- | --- |
| Check In | 16 00 |
| Check Out | 11 00 |




Rated High

Upper-midscale, smoke-free hotel near I-15/I-84
2 miles west of downtown Ogden
3 floors, 75 rooms and suites - elevator
Heated indoor swimming pool - exercise room
Free hot breakfast buffet
Free WiFi
Free parking
Not pet friendly

TripAdvisor Traveler Rating:




Based on 252 reviews

Read Recent Reviews

7 miles

Hampton Inn & Suites Ogden


2401 Washington Blvd, Ogden, UT 84401


7 miles from Sunset


Enter Dates







| | |
| --- | --- |
| Check In | 15 00 |
| Check Out | 11 00 |




Rated Average

Upper-midscale, smoke-free hotel near Weber State University
Connected to Ogden Eccles Center
8 floors, 124 rooms and suites
No swimming pool
Exercise room
Free continental breakfast
Free WiFi
Free parking
Not pet friendly

TripAdvisor Traveler Rating:




Based on 947 reviews

Read Recent Reviews

7 miles

Super 8 Hotel West Haven - I-15 & I-84, Exit 343


1508 West 2100 South, I-15 & I-84, Exit 343, West Haven, UT 84401


7 miles from Sunset


Enter Dates







| | |
| --- | --- |
| Check In | 1500 |
| Check Out | 1100 |




Rated Very Low – Not Recommended

Cheap hotel near I-15/I-84
2 miles north of Ogden Municipal Airport
2 floors, 57 rooms - no elevator
Some smoking rooms
No swimming pool
Free continental breakfast
Free WiFi
Free parking
Pet friendly hotel More >

TripAdvisor Traveler Rating:




Based on 376 reviews

Read Recent Reviews

7 miles

Home2 Suites by Hilton Ogden


2405 Lincoln Avenue, Ogden, UT 84401


7 miles from Sunset


Enter Dates







| | |
| --- | --- |
| Check In | 15 00 |
| Check Out | 11 00 |




Rated High

Upper-midscale, smoke-free, extended-stay hotel
5 miles from Golden Spike Event Center and Fairgrounds
4 floors, 72 studio and 1-bedroom suites
Heated indoor swimming pool - exercise room
Kitchen in every suite
Free hot breakfast buffet
Free WiFi
Free parking
Pet friendly hotel More >

TripAdvisor Traveler Rating:




Based on 24 reviews

Read Recent Reviews

7 miles

Tru by Hilton Hotel Ogden


2405 Lincoln Avenue, Ogden, UT 84401


7 miles from Sunset


Enter Dates







| | |
| --- | --- |
| Check In | 15 00 |
| Check Out | 11 00 |




Rated High

Midscale, smoke-free hotel
5 miles from Golden Spike Event Center and Fairgrounds
4 floors, 83 rooms
Heated indoor swimming pool - exercise room
Free hot breakfast buffet
Free WiFi
Free parking
Pet friendly hotel More >

TripAdvisor Traveler Rating:




Based on 35 reviews

Read Recent Reviews

7 miles

Courtyard by Marriott Hotel Ogden


247 24th Street, Ogden, UT 84401


7 miles from Sunset


Enter Dates







| | |
| --- | --- |
| Check In | 1500 |
| Check Out | 1200 |




Rated Average

Upscale, smoke-free hotel
Near Weber State University and Ogden Eccles Center
8 floors, 292 rooms and suites
Heated indoor swimming pool - exercise room
Restaurant - lounge
Restaurant open for breakfast and dinner only
Free WiFi
Free parking
Not pet friendly

TripAdvisor Traveler Rating:




Based on 222 reviews

Read Recent Reviews

7 miles

Hilton Garden Inn Ogden


2271 South Washington Blvd, Ogden, UT 84401


7 miles from Sunset


Enter Dates







| | |
| --- | --- |
| Check In | 15 00 |
| Check Out | 11 00 |




Rated Very High

Upscale, smoke-free, downtown hotel
Near Ogden Eccles Center
4 floors, 120 rooms and suites
Heated indoor swimming pool - exercise room
Restaurant - lounge - room service
Restaurant open for breakfast and dinner only
Microwave and refrigerator in every room
Free WiFi
Free parking
Not pet friendly

TripAdvisor Traveler Rating:




Based on 971 reviews

Read Recent Reviews

8 miles

Best Western Plus High Country Inn Ogden - I-15 & I-84, Exit 344


1335 West 1200 South, I-15 & I-84, Exit 344, Ogden, UT 84404


8 miles from Sunset


Enter Dates







| | |
| --- | --- |
| Check In | 1500 |
| Check Out | 1100 |




Rated High

Upper-midscale, smoke-free, full-service motel near I-15/I-84
3 miles north of Ogden Municipal Airport
2 floors, 109 rooms - no elevator
Outdoor swimming pool open in summer Exercise room
Restaurant - lounge
Restaurant open for breakfast and dinner only
Free WiFi
Free parking
Pet friendly motel More >

TripAdvisor Traveler Rating:




Based on 957 reviews

Read Recent Reviews

8 miles

Sleep Inn Ogden - I-15 & I-84, Exit 344


1155 South 1700 West, I-15 & I-84, Exit 344, Ogden, UT 84404


8 miles from Sunset


Enter Dates







| | |
| --- | --- |
| Check In | 14 00 |
| Check Out | 11 00 |




Rated Average

Midscale, smoke-free hotel near I-15/I-84
Also near Golden Spike Event Center and Fairgrounds
2 floors, 66 rooms - no elevator
No swimming pool
Free continental breakfast
Free WiFi
Free parking
Pet friendly hotel More >

TripAdvisor Traveler Rating:




Based on 188 reviews

Read Recent Reviews
We can also help you find hotels in
Sunset Beach, California
and
Sunset Beach, North Carolina
.
HotelGuides was very helpful. It was hassle free and I found a room at a great price when I needed it.

- Melissa Rigsby
Why Book Here?

Pay at hotel
Cancel free
Lowest price guarantee
We add no fees.
If you don't like your hotel,
we'll refund your money.
Cash rewards + hotel points too
Sunset Group Hotel Rates
Hotels near Me

Hotels near Hill Air Force Base 3.7 miles SE


Hotels near Davis Conference Center 4.4 miles SE


Hotels near McKay Dee Hospital 5 miles NE


Hotels near Weber State University 6 miles NE


Hotels near Stewart Stadium 6 miles NE


Hotels near Ogden Amphitheater 7 miles NE


Hotels near Ogden Eccles Center 7 miles NE


Hotels near Ogden Canyon 9 miles NE


Hotels near Golden Spike Event Center 10 miles north


Hotels near Snowbasin 11 miles NE


Hotels near Station Park 12 miles SE


Hotels near Lagoon Amusement & Water Park 13 miles SE


Hotels near Utah Athletic Center 21 miles south


Hotels near Powder Mountain 21 miles NE


Hotels near Regional Athletic Complex 23 miles south



Clearfield UT Hotels 1.6 miles south


Roy UT Hotels 1.8 miles north


Riverdale UT Hotels 3.1 miles NE


Ogden UT Hotels 7 miles NE


Kaysville UT Hotels 8 miles SE


Davis County UT Hotels 10 miles south


North Ogden UT Hotels 12 miles north


Farmington UT Hotels 13 miles SE


Antelope Island UT Hotels 16 miles SW


Centerville UT Hotels 17 miles SE


Bountiful UT Hotels 19 miles SE


Perry UT Hotels 22 miles north


Brigham City UT Hotels 26 miles north


Salt Lake City UT Hotels 27 miles south


Magna UT Hotels 30 miles south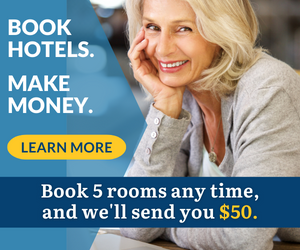 On place pages like this, we order hotels from lowest cost to highest – except we list low-rated hotels at the bottom of the page.

Most of our competitors order these same hotels in other ways that make them more money.
To us, motels are smaller lodgings that have rooms you can enter directly from the parking area.

At hotels, on the other hand, you can enter your room only through a hall inside the building.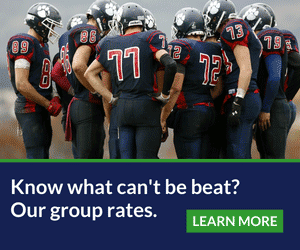 Beware of non-refundable reservations that could cost you a lot of money if you change or cancel them. +

Non-refundable reservations are a gamble that will usually save you less than $10. If you make a $90 non-refundable reservation instead of a $100 refundable booking, you are betting $90 to win $10. Would you do that in Las Vegas?

Don't assume you can cancel a non-refundable reservation without penalty if you notify the hotel weeks or even months in advance. +

Often you cannot – because some hotels' profit strategy is to get paid more than once for the same room for the same night.

Always read cancellation policies carefully before you make a reservation. +

When is the latest date and time you can cancel without penalty?


More >
When you make a reservation, you will receive a confirmation email. Take a copy with you to the hotel.
The earlier in the afternoon you check into a hotel, the more likely you will get a room or suite that matches your preferences.