Hotels and Motels near US Naval Bases
This guide will help you find hotels and motels near US Naval Bases.
Which Naval Base would you like to visit?
Naval Bases

Naval Base Coronado – San Diego, CA
&nbspNAB Coronado – south of Coronado, CA – Amphibious Base
&nbspNAS North Island – north of Coronado, CA

Naval Base Guam - Santa Rita, GU

Naval Base Kitsap – north of Kingston, WA
&nbspBangor Annex – Bangor, WA – Submarine Base
&nbspBremerton Annex – Bremerton, WA – Naval Station

Naval Base Point Loma – west of Coronado & San Diego, CA – Subase

Naval Base San Diego – 32nd Street Naval Base – San Diego, CA

Naval Base Ventura County – Oxnard, CA
&nbspCBC Port Hueneme – Oxnard, CA – North of Point Mugu
&nbspNAS Point Mugu – Oxnard, CA

Naval Submarine Base Kings Bay – north of St. Marys, GA
Naval Submarine Base New London – Groton, CT
Naval Amphibious Base Little Creek – Norfolk, VA


Naval Stations

Naval Station Bremerton – Bremerton, WA – annex of NB Kitsap
Naval Station Everett – Everett, WA
Naval Station Great Lakes – Lake Bluff, IL
Naval Station Ingleside – Ingleside, TX - closed Apr 2010
Naval Station Mayport – Mayport, FL
Naval Station Newport – Newport, RI
Naval Station Norfolk – Norfolk, VA
Naval Station Pascagoula – Pascagoula, MS - closed 2006
Naval Station Pearl Harbor – Pearl Harbor, HI


Naval Air Stations

NAS Atlanta – Marietta, GA - closed Sept 2009
NAS Brunswick – Brunswick, ME - closed May 2011
NAS Corpus Christi – Corpus Christi, TX
NAS Fallon – Fallon, NV
NAS JRB Fort Worth – Fort Worth, TX
NAS Jacksonville – Jacksonville, FL
NAS Key West – Key West, FL
NAS Lemoore – Lemoore, CA
NAS Meridian – Meridian, MS
NAS JRB New Orleans – Belle Chasse, LA
NAS North Island – San Diego, CA – part of Coronado Naval Base
NAS Oceana – Virginia Beach, VA
NAS Patuxent River – Lexington Park, MD
NAS Pensacola – Pensacola, FL
NAS Point Mugu – Oxnard, CA – part of Ventura County Naval Base
NAS Whidbey Island – Oak Harbor, WA
NAS Whiting Field – Milton, FL


Naval Weapons Stations

NWS Charleston – Goose Creek, SC
NWS Earle – Colts Neck, NJ
NWS Seal Beach – Seal Beach, CA
NWS Yorktown – Williamsburg, VA


Naval Shipyards

Norfolk Naval Shipyard – Portsmouth, VA
Pearl Harbor Naval Shipyard – Honolulu, HI
Portsmouth Naval Shipyard – Kittery, ME
Puget Sound Naval Shipyard – Bremerton, WA
Washington Navy Yard – Washington, DC


Naval Schools

Naval Academy – Annapolis, MD
Naval Postgraduate School – Monterey, CA
Naval War College – Newport, RI


Naval Medical Centers

National Naval Medical Center Bethesda – Bethesda, MD
Naval Hospital Jacksonville – Jacksonville, FL
Naval Medical Center Portsmouth – Portsmouth, VA


Other Naval Facilities

ASW Base San Diego – San Diego, CA
NADEP Cherry Point – Havelock, NC
NAES Lakehurst – Lakehurst, NJ
NAF El Centro – El Centro, CA
NATTC Pensacola – Pensacola, FL
NAWS China Lake – Ridgecrest, CA
NSA Annapolis – Annapolis, MD
NSA Panama City – Panama City, FL
NSWC Corona Divison – Corona, CA
NSWC Crane Divison – Crane, IN
NSWC Dahlgren Divison – Dahlgren, VA
NSWC Panama City – Panama City, FL
NUWC Keyport Division – Keyport, WA
Naval Nuclear Training Command - Goose Creek, SC
Naval Observatory – Washington, DC
Naval Outlying Landing Field Imperial Beach – Imperial Beach, CA
Naval Support Activity Mechanicsburg – Mechanicsburg, PA
Naval Support Activity Mid-South – Millington & Memphis, TN


I liked the HotelGuides feature of being able to pick a hotel near the specific address where my meetings were located.

- Noelle Hagan
Why Book Here?

Pay at hotel
Cancel free
Lowest price guarantee
We add no fees.
If you don't like your hotel,
we'll refund your money.
Cash rewards + hotel points too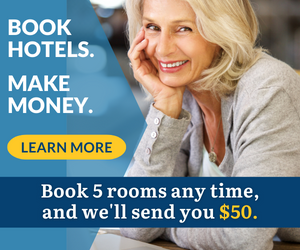 Beware of non-refundable reservations that could cost you a lot of money if you change or cancel them. +

Non-refundable reservations are a gamble that will usually save you less than $10. If you make a $90 non-refundable reservation instead of a $100 refundable booking, you are betting $90 to win $10. Would you do that in Las Vegas?

Don't assume you can cancel a non-refundable reservation without penalty if you notify the hotel weeks or even months in advance. +

Often you cannot – because some hotels' profit strategy is to get paid more than once for the same room for the same night.

Always read cancellation policies carefully before you make a reservation. +

When is the latest date and time you can cancel without penalty?


More >
When you make a reservation, you will receive a confirmation email. Take a copy with you to the hotel.
The earlier in the afternoon you check into a hotel, the more likely you will get a room or suite that matches your preferences.