Hotels and Motels near US Army Posts
Which Army Post would you like to visit?
Army Forts

Fort Barfoot – southeast of Burkeville, VA – National Guard Maneuver Training Center
Fort Belvoir – Alexandria, VA
Fort Bliss – El Paso, TX
Fort Buchanan – San Juan, PR

Fort Campbell – Oak Grove, KY
Fort Carson – Colorado Springs, CO
Fort Cavazos – Killeen, TX

Fort Detrick – Frederick, MD
Fort Dix – Wrightstown, NJ – Army Reserve
Fort Drum – northeast of Watertown, NY

Fort Eustis – Newport News, VA

Fort Gillem – Atlanta, GA - closed Sep 2011
Fort Gordon – Augusta, GA
Fort Gordon Gate 1 - Augusta, GA
Fort Greely – Delta Junction, AK

Fort Gregg-Adams – Fort Gregg-Adams, VA
Fort Hamilton – Brooklyn, NYC, NY
Fort Huachuca – Sierra Vista, AZ
Fort Hunter Liggett – near Jolon, CA – Combat Support Training Center

Fort Indiantown Gap – east of Harrisburg, PA – National Guard Training Center
Fort Irwin – northeast of Barstow, CA – National Training Center – NTC

Fort Jackson – Columbia, SC
Fort Jackson Gate 4 - Columbia, SC

Fort Knox – Radcliff, KY

Fort Leavenworth – Leavenworth, KS
Fort Leonard Wood – Saint Robert, MO
Fort Lewis – Tacoma, WA
Fort Liberty – Fayetteville, NC

Fort McCoy – Sparta, WI
Fort McNair – Washington, DC
Fort McPherson – Atlanta, GA - closed Sep 2011
Fort Meade – Annapolis, MD
Fort Meade – east of Sturgis, SD – National Guard Facility
Fort Monmouth – Tinton Falls, NJ
Fort Monroe – Hampton, VA - closed Sep 2011
Fort Moore – Columbus, GA
Fort Myer – Arlington, VA

Fort Novosel – northeast of Enterprise, AL

Fort Polk – Leesville, LA – Joint Readiness Training Center – JRTC

Fort Richardson – Anchorage, AK
Fort Riley – Junction City, KS

Fort Sam Houston – San Antonio, TX
Fort Shafter – Honolulu, HI
Fort Sill – Lawton, OK
Fort Stewart – Hinesville, GA
Fort Story – Virginia Beach, VA

Fort Wainwright – Fairbanks, AK
Fort Walker – Caroline County, VA



Army Airfields

Biggs Army Airfield – Fort Bliss – El Paso, TX
Hunter Army Airfield – Fort Stewart – Hinesville, GA
Lawson Army Airfield – Fort Moore – Columbus, GA
Mashall Space Flight Center – Redstone Arsenal – Huntsville, AL
Simmons Army Airfield – Fort Liberty – Fayetteville, NC


Army Arsenals

Picatinny Arsenal – Rockaway, NJ – no on-post billeting
Pine Bluff Arsenal – White Hall, AR
Redstone Arsenal – Huntsville, AL
Rock Island Arsenal – Rock Island, IL & Davenport, IA
Watervliet Arsenal – northeast of Albany, NY – no on-post billeting


Army Barracks

Carlisle Barracks – Carlisle, PA – US Army War College
Schofield Barracks – west of Wahiawa, HI


Army Depots

Anniston Army Depot – Anniston, AL
Blue Grass Army Depot – Richmond, KY
Corpus Christi Army Depot – Corpus Christi, TX
Letterkenny Depot – north of Chambersburg, PA – no on-post billeting
Red River Army Depot – southwest of Texarkana, TX
Sierra Army Depot – Herlong, CA
Tobyhanna Army Depot – northwest of Mount Pocono, PA
Tooele Army Depot – Tooele, UT


Army Proving Grounds & Ranges

Aberdeen Proving Ground – Aberdeen, MD
Dugway Proving Ground – southwest of Tooele, UT
Electronic Proving Ground – Sierra Vista, AZ – part of Fort Huachuca
White Sands Missile Range – northeast of Las Cruces, NM
Yuma Proving Ground – northeast of Yuma, AZ


Army Schools & Simulation Centers

Presidio of Monterey – CA – Defense Language Institute – DLIFLC
Program Executive Office - Simulation, Training & Instrumentation - PEO-STRI – Orlando, FL
US Military Academy – West Point, NY – USMA
Yakima Training Center



Army Medical Centers

Alexander T. Augusta Military Medical Center
Tripler Medical Center – Honolulu, HI
Walter Reed National Military Medical Center – Bethesda, MD


Army Camps

Camp Beauregard - Pineville, LA
Camp Bullis – San Antonio, TX
Camp David - Hauvers, MD
Camp Parks - Dublin, CA
Camp Rilea – Warrenton, OR – Armed Forces Training Facility
Camp Shelby – southeast of Hattiesburg, MS



Other Army Facilities

Hilton Field - Columbia, SC


I have had great results with HotelGuides. I switched from the others and now use HotelGuides most of the time.

- Kim Fayard
Why Book Here?

Pay at hotel
Cancel free
Lowest price guarantee
We add no fees.
If you don't like your hotel,
we'll refund your money.
Cash rewards + hotel points too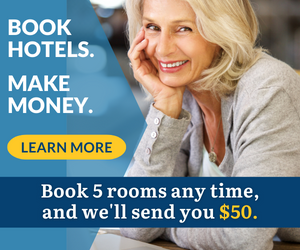 Beware of non-refundable reservations that could cost you a lot of money if you change or cancel them. +

Non-refundable reservations are a gamble that will usually save you less than $10. If you make a $90 non-refundable reservation instead of a $100 refundable booking, you are betting $90 to win $10. Would you do that in Las Vegas?

Don't assume you can cancel a non-refundable reservation without penalty if you notify the hotel weeks or even months in advance. +

Often you cannot – because some hotels' profit strategy is to get paid more than once for the same room for the same night.

Always read cancellation policies carefully before you make a reservation. +

When is the latest date and time you can cancel without penalty?


More >
When you make a reservation, you will receive a confirmation email. Take a copy with you to the hotel.
The earlier in the afternoon you check into a hotel, the more likely you will get a room or suite that matches your preferences.