Rates shown below are averages. Use Form above to see rates for your dates.

2.1 miles

Super 8 Motel Baytown - I-10, Exit 789


1931 East Freeway, I-10, Exit 789, Baytown, TX 77521


2.1 miles from Highlands


Enter Dates







| | |
| --- | --- |
| Check In | 14 00 |
| Check Out | 11 00 |




Rated Average

Cheap motel near I-10
2 floors, 56 rooms - no elevator
Some smoking rooms
No swimming pool
Microwave and refrigerator in every room
Free continental breakfast
Free WiFi
Free parking
Not pet friendly

TripAdvisor Traveler Rating:




Based on 135 reviews

Read Recent Reviews

2.3 miles

Hyatt Regency Hotel Baytown - I-10, Exit 787


100 Convention Center Way, I-10, Exit 787, Baytown, TX 77520


2.3 miles from Highlands


Enter Dates







| | |
| --- | --- |
| Check In | 15 00 |
| Check Out | 12 00 |




Upper-upscale, smoke-free, full-service, waterfront hotel
On Houston Ship Channel at Tabbs Bay
7 floors, 208 rooms and suites
Outdoor swimming pool - 24-hour exercise room
Restaurant - lounge - room service
Free WiFi
Free parking
Pet friendly hotel More >

2.9 miles

Scottish Inn & Suites Bayway Drive Baytown


8151 Bayway Drive, Baytown, TX 77520


2.9 miles from Highlands


Enter Dates







| | |
| --- | --- |
| Check In | 14 00 |
| Check Out | 11 00 |




Cheap, smoke-free, highway motel
2 floors, 20 rooms and suites - no elevator
No swimming pool
Microwave and refrigerator in every room
Free WiFi
Free parking
Not pet friendly

4.0 miles

Holiday Inn East Channelview - I-10, Exit 784


16311 East Freeway, I-10, Exit 784, Channelview, TX 77530


4.0 miles from Highlands


Enter Dates







| | |
| --- | --- |
| Check In | 15 00 |
| Check Out | 11 00 |




Rated High

Upper-midscale, smoke-free, full-service hotel near I-10
4 floors, 111 rooms
Heated indoor swimming pool - exercise room
Restaurant - lounge - room service
Microwave and refrigerator in every room
Free WiFi
Free parking
Not pet friendly

TripAdvisor Traveler Rating:




Based on 78 reviews

Read Recent Reviews

4.1 miles

Best Western Plus Executive Residency Baytown - I-10, Exit 791


4602 East Freeway, I-10, Exit 791, Baytown, TX 77520


4.1 miles from Highlands


Enter Dates







| | |
| --- | --- |
| Check In | 1500 |
| Check Out | 1100 |




Rated High

Upper-midscale, smoke-free hotel
Near I-10 and San Jacinto Mall
4 floors, 90 rooms
Outdoor swimming pool - 24-hour exercise room
Free hot breakfast buffet
Free WiFi
Free parking - truck parking
Not pet friendly

TripAdvisor Traveler Rating:




Based on 94 reviews

Read Recent Reviews

4.2 miles

WoodSpring Suites Hotel Baytown - I-10, Exit 791


4624 East Freeway, I-10, Exit 791, Baytown, TX 77520


4.2 miles from Highlands


Enter Dates







| | |
| --- | --- |
| Check In | 15 00 |
| Check Out | 11 00 |




Rated Average

Budget, smoke-free, all-suite, extended-stay hotel
Near I-10 and San Jacinto Mall
4 floors, 124 studio suites
No swimming pool
Kitchen in every suite
Free WiFi
Free parking
Pet friendly hotel More >

Note: Some WoodSpring Suites charge a weekly rate, even if you stay just one night.


TripAdvisor Traveler Rating:




Based on 110 reviews

Read Recent Reviews

4.3 miles

La Quinta Inn & Suites Channelview - I-10, Exit 784


16211 East Freeway, I-10, Exit 784, Channelview, TX 77530


4.3 miles from Highlands


Enter Dates







| | |
| --- | --- |
| Check In | 15 00 |
| Check Out | 11 00 |




Rated Very High

Midscale, smoke-free hotel near I-10
Also near Battleship Texas State Historic Site
4 floors, 84 rooms
Heated indoor swimming pool - exercise room
Microwave and refrigerator in every room
Free hot breakfast buffet
Free WiFi
Free parking
Pet friendly hotel More >

TripAdvisor Traveler Rating:




Based on 33 reviews

Read Recent Reviews

4.3 miles

Hilton Garden Inn Baytown - I-10, Exit 792


4910 East Chase Street, I-10, Exit 792, Baytown, TX 77521


4.3 miles from Highlands


Enter Dates







| | |
| --- | --- |
| Check In | 15 00 |
| Check Out | 11 00 |




Rated Very High

Upscale, smoke-free hotel
Near I-10 and San Jacinto Mall
4 floors
Outdoor swimming pool - exercise room
Restaurant - lounge - room service
Restaurant open for breakfast and dinner only
Microwave and refrigerator in every room
Free WiFi
Free parking - truck parking
Not pet friendly

TripAdvisor Traveler Rating:




Based on 227 reviews

Read Recent Reviews

4.4 miles

Extended Stay America Suites Baytown - I-10, Exit 792


7212 East Point Blvd, I-10, Exit 792, Baytown, TX 77521


4.4 miles from Highlands


Enter Dates







| | |
| --- | --- |
| Check In | 15 00 |
| Check Out | 11 00 |




Rated Average

Budget, smoke-free, all-suite, extended-stay hotel
Near I-10 and Baytown Airport
3 floors, 78 suites - elevator
Outdoor swimming pool open in summer
Exercise room
Kitchen in every suite
Free WiFi
Free parking
Not pet friendly

TripAdvisor Traveler Rating:




Based on 170 reviews

Read Recent Reviews

4.4 miles

Staybridge Suites Baytown - I-10, Exit 792


7626 Garth Road, I-10, Exit 792, Baytown, TX 77521


4.4 miles from Highlands


Enter Dates







| | |
| --- | --- |
| Check In | 15 00 |
| Check Out | 11 00 |




Upscale, smoke-free, all-suite, extended-stay hotel
Near I-10 and San Jacinto Mall
4 floors, 106 studio to 2-bedroom suites
Outdoor swimming pool - 24-hour exercise room
Kitchen in every suite
Free hot breakfast buffet
Free WiFi
Free parking
Pet friendly hotel More >

4.4 miles

Holiday Inn Express & Suites North Baytown - I-10, Exit 792


7515 Garth Road, I-10, Exit 792, Baytown, TX 77521


4.4 miles from Highlands


Enter Dates







| | |
| --- | --- |
| Check In | 15 00 |
| Check Out | 12 00 |




Rated High

Upper-midscale, smoke-free hotel near I-10 and San Jacinto Mall
4 floors, 91 rooms and suites
Outdoor swimming pool - exercise room
Free hot breakfast buffet
Free WiFi
Free parking
Not pet friendly

TripAdvisor Traveler Rating:




Based on 74 reviews

Read Recent Reviews

4.4 miles

Comfort Suites Baytown - I-10, Exit 792


7209 Garth Road, I-10, Exit 792, Baytown, TX 77521


4.4 miles from Highlands


Enter Dates







| | |
| --- | --- |
| Check In | 15 00 |
| Check Out | 12 00 |




Rated High

Midscale, smoke-free, all-suite hotel
Near I-10 and San Jacinto Mall
3 floors, 61 suites - elevator
Outdoor swimming pool open all year - exercise room
Microwave and refrigerator in every suite
Free hot breakfast buffet
Free WiFi
Free parking
Pet friendly hotel More >

TripAdvisor Traveler Rating:




Based on 67 reviews

Read Recent Reviews

4.4 miles

Sleep Inn & Suites Crosby


1720 US 90, Crosby, TX 77532


4.4 miles from Highlands


Enter Dates







| | |
| --- | --- |
| Check In | 15 00 |
| Check Out | 11 00 |




Rated Average

Midscale, smoke-free hotel
2 miles from Xtreme Off Road Park and Beach
3 floors, 52 rooms and suites - elevator
No swimming pool
Exercise room
Microwave and refrigerator in every room
Free continental breakfast
Free WiFi
Free parking
Not pet friendly

4.4 miles

Days Inn Baytown - I-10, Exit 792


5021 East Freeway, I-10, Exit 792, Baytown, TX 77521


4.4 miles from Highlands


Enter Dates







| | |
| --- | --- |
| Check In | 1300 |
| Check Out | 1100 |




Rated High

Cheap motel near I-10 and San Jacinto Mall
2 floors, 50 rooms - no elevator
Some smoking rooms
Outdoor swimming pool open in summer
Free continental breakfast
Free WiFi
Free parking
Not pet friendly

TripAdvisor Traveler Rating:




Based on 186 reviews

Read Recent Reviews

4.4 miles

Home2 Suites by Hilton Baytown - I-10, Exit 792


7512 Garth Road, I-10, Exit 792, Baytown, TX 77521


4.4 miles from Highlands


Enter Dates







| | |
| --- | --- |
| Check In | 15 00 |
| Check Out | 11 00 |




Rated Very High

Upper-midscale, smoke-free, all-suite, extended-stay hotel
Near I-10 and San Jacinto Mall
4 floors
Outdoor swimming pool - exercise room
Kitchen in every suite
Free continental breakfast
Free WiFi
Free parking
Pet friendly hotel More >

TripAdvisor Traveler Rating:




Based on 153 reviews

Read Recent Reviews

4.5 miles

TownePlace Suites by Marriott Baytown - I-10, Exit 792


7238 Garth Road, I-10, Exit 792, Baytown, TX 77521


4.5 miles from Highlands


Enter Dates







| | |
| --- | --- |
| Check In | 1500 |
| Check Out | 1100 |




Rated Average

Midscale, smoke-free, all-suite, extended-stay hotel
Near I-10 and San Jacinto Mall
4 floors, 81 studio to 2-bedroom suites
Indoor swimming pool - 24-hour exercise room
Kitchen in every suite
Free hot breakfast buffet
Free WiFi
Free parking
Pet friendly hotel More >

TripAdvisor Traveler Rating:




Based on 10 reviews

Read Recent Reviews

4.6 miles

SpringHill Suites by Marriott Baytown - I-10, Exit 792


5169 East Freeway, I-10, Exit 792, Baytown, TX 77521


4.6 miles from Highlands


Enter Dates







| | |
| --- | --- |
| Check In | 1500 |
| Check Out | 1100 |




Rated Very High

Upscale, smoke-free, all-suite hotel
Near I-10 and San Jacinto Mall
4 floors, 101 suites
Heated indoor swimming pool - exercise room
Microwave and refrigerator in every room
Free hot breakfast buffet
Free WiFi
Free parking
Not pet friendly

TripAdvisor Traveler Rating:




Based on 222 reviews

Read Recent Reviews

4.7 miles

Quality Inn North Baytown - I-10, Exit 792


5222 I-10 East, I-10, Exit 792, Baytown, TX 77521


4.7 miles from Highlands


Enter Dates







| | |
| --- | --- |
| Check In | 15 00 |
| Check Out | 11 00 |




Rated High

Midscale, smoke-free hotel near I-10 and San Jacinto Mall
3 floors, 62 rooms - elevator
Outdoor swimming pool open in summer
Microwave and refrigerator in every room
Free hot breakfast buffet
Free WiFi
Free parking - truck parking
Not pet friendly

TripAdvisor Traveler Rating:




Based on 34 reviews

Read Recent Reviews

4.7 miles

La Quinta Inn East Baytown - I-10, Exit 792


5215 I-10 East, Exit 792, Baytown, TX 77521


4.7 miles from Highlands


Enter Dates







| | |
| --- | --- |
| Check In | 15 00 |
| Check Out | 11 00 |




Rated High

Midscale hotel near I-10 and San Jacinto Mall
4 floors, 103 rooms and suites
Some smoking rooms
Outdoor swimming pool open in summer Exercise room
Free continental breakfast
Free WiFi
Free parking
Pet friendly hotel More >

TripAdvisor Traveler Rating:




Based on 275 reviews

Read Recent Reviews

4.7 miles

Scottish Inn & Suites Garth Road Baytown - I-10, Exit 792


6802 Garth Road, I-10, Exit 792, Baytown, TX 77521


4.7 miles from Highlands


Enter Dates







| | |
| --- | --- |
| Check In | 13 00 |
| Check Out | 11 00 |




Rated Average

Cheap, smoke-free, interstate motel
Next to San Jacinto Mall
2 floors, 42 rooms - no elevator
Outdoor swimming pool open in summer
Microwave and refrigerator in every room
Free WiFi
Free parking
Not pet friendly

TripAdvisor Traveler Rating:




Based on 10 reviews

Read Recent Reviews

4.8 miles

Comfort Suites Channelview - I-10, Exit 783


15813 2nd Street, I-10, Exit 783, Channelview, TX 77530


4.8 miles from Highlands


Enter Dates







| | |
| --- | --- |
| Check In | 15 00 |
| Check Out | 12 00 |




Rated High

Midscale, smoke-free, all-suite hotel near I-10
4 floors
Outdoor swimming pool - exercise room
Microwave and refrigerator in every suite
Free hot breakfast buffet
Free WiFi
Free parking - truck parking
Not pet friendly

TripAdvisor Traveler Rating:




Based on 29 reviews

Read Recent Reviews

4.9 miles

Candlewood Suites Baytown - I-10, Exit 792


6126 Garth Road, I-10, Exit 792, Baytown, TX 77521


4.9 miles from Highlands


Enter Dates







| | |
| --- | --- |
| Check In | 15 00 |
| Check Out | 12 00 |




Rated High

Midscale, smoke-free, all-suite, extended-stay hotel
Near I-10 and San Jacinto Mall
3 floors, 81 suites - elevator
Outdoor swimming pool open in summer Exercise room
Kitchen in every suite
Free WiFi
Free parking
Pet friendly hotel More >

TripAdvisor Traveler Rating:




Based on 23 reviews

Read Recent Reviews

4.9 miles

Fairfield Inn & Suites by Marriott Channelview - I-10, Exit 783


15822 East Freeway, I-10, Exit 783, Channelview, TX 77530


4.9 miles from Highlands


Enter Dates







| | |
| --- | --- |
| Check In | 1500 |
| Check Out | 1200 |




Rated High

Upper-midscale, smoke-free hotel near I-10
3 floors, 63 rooms and suites - elevator
Outdoor swimming pool - exercise room
Free hot breakfast buffet
Free WiFi
Free parking
Not pet friendly

TripAdvisor Traveler Rating:




Based on 62 reviews

Read Recent Reviews

6 miles

Americas Best Value Inn Baytown


3921 Garth Road, Baytown, TX 77521


6 miles from Highlands


Enter Dates







| | |
| --- | --- |
| Check In | 13 00 |
| Check Out | 11 00 |




Rated Average

Cheap motel near I-10, Exit 792
2 floors, 38 rooms - no elevator
Some smoking rooms
No swimming pool
Microwave and refrigerator in every room
Free continental breakfast
Free WiFi
Free parking
Not pet friendly

TripAdvisor Traveler Rating:




Based on 8 reviews

Read Recent Reviews

6 miles

Scottish Inn Houston


5420 East Sam Houston Parkway North, Houston, TX 77015


6 miles from Highlands


Enter Dates







| | |
| --- | --- |
| Check In | 13 00 |
| Check Out | 11 00 |




Rated Average

Cheap highway motel
2 floors, 37 rooms - no elevator
Some smoking rooms
No swimming pool
Microwave and refrigerator in every room
Free WiFi
Free parking
Not pet friendly

TripAdvisor Traveler Rating:




Based on 5 reviews

Read Recent Reviews

6 miles

Holiday Inn Express & Suites Beltway 8 East Houston East


6175 East Sam Houston Parkway North, Houston, TX 77049


6 miles from Highlands


Enter Dates







| | |
| --- | --- |
| Check In | 15 00 |
| Check Out | 11 00 |




Rated High

Upper-midscale, smoke-free hotel near Jacinto City
4 floors, 96 rooms and suites
Heated outdoor swimming pool - exercise room
Free continental breakfast
Free WiFi
Free parking - truck parking
Not pet friendly

TripAdvisor Traveler Rating:




Based on 7 reviews

Read Recent Reviews

7 miles

La Quinta Inn & Suites Channelview Houston


5520 East Sam Houston Parkway, Houston, TX 77015


7 miles from Highlands


Enter Dates







| | |
| --- | --- |
| Check In | 15 00 |
| Check Out | 11 00 |




Rated Very High

Midscale, smoke-free, east Houston hotel
Near San Jacinto College North
4 floors, 91 rooms and suites
Heated indoor swimming pool - 24-hour exercise room
Microwave and refrigerator in every room
Free hot breakfast buffet
Free WiFi
Free parking
Pet friendly hotel More >

TripAdvisor Traveler Rating:




Based on 233 reviews

Read Recent Reviews

7 miles

SureStay Hotel by Best Western Baytown


802 Park Street, Baytown, TX 77520


7 miles from Highlands


Enter Dates







| | |
| --- | --- |
| Check In | 1500 |
| Check Out | 1100 |




Rated High

Cheap, smoke-free, highway motel
Near Bicentennial Park
2 floors, 36 rooms - no elevator
No swimming pool
Microwave and refrigerator in every room
Free continental breakfast
Free WiFi
Free parking
Not pet friendly

TripAdvisor Traveler Rating:




Based on 4 reviews

Read Recent Reviews

7 miles

Hampton Inn & Suites East Houston


14120 Karissa Court, Houston, TX 77049


7 miles from Highlands


Enter Dates







| | |
| --- | --- |
| Check In | 15 00 |
| Check Out | 11 00 |




Rated Very High

Upper-midscale, smoke-free hotel
8 miles from Jacinto City
4 floors, 98 rooms and suites
Outdoor swimming pool open all year - exercise room
Microwave and refrigerator in every room
Free hot breakfast buffet
Free WiFi
Free parking
Not pet friendly

TripAdvisor Traveler Rating:




Based on 34 reviews

Read Recent Reviews

9 miles

Candlewood Suites Deer Park


1300 East Blvd, Deer Park, TX 77536


9 miles from Highlands


Enter Dates







| | |
| --- | --- |
| Check In | 15 00 |
| Check Out | 12 00 |




Rated High

Midscale, smoke-free, all-suite, extended-stay hotel
5 miles northwest of La Porte Airport
3 floors, 75 studio and 1-bedroom suites - elevator
Outdoor swimming pool - exercise room
Kitchen in every suite
Free WiFi
Free parking
Pet friendly hotel More >

TripAdvisor Traveler Rating:




Based on 37 reviews

Read Recent Reviews
We can also help you find hotels in
Highlands, North Carolina
and near
Highlands, New Jersey
.
HotelGuides was very helpful. It was hassle free and I found a room at a great price when I needed it.

- Melissa Rigsby
Why Book Here?

Pay at hotel
Cancel free
Lowest price guarantee
We add no fees.
If you don't like your hotel,
we'll refund your money.
Cash rewards + hotel points too
Highlands Group Hotel Rates
Hotels near Me

Hotels near San Jacinto Monument and Museum 5.0 miles south


Hotels near Magnolia Gardens Park 6 miles NW


Hotels near Pirate's Bay Water Park 6 miles SE


Hotels near East Houston 10 miles west


Hotels near Houston Raceway 11 miles east


Hotels near Sylvan Beach La Porte 12 miles south


Hotels near Fairmont Parkway Pasadena 13 miles SW


Hotels near Spencer Highway Pasadena 14 miles SW


Hotels near Ellington Field Joint Reserve Base 16 miles SW


Hotels near Gulf Freeway Houston 16 miles SW


Hotels near Lone Star Flight Museum 16 miles SW


Hotels near Humble Civic Center 16 miles NW


Hotels near University of Houston Clear Lake 16 miles south


Hotels near MFM USA Headquarters 17 miles SW


Hotels near Hobby Airport – HOU 17 miles SW



Crosby TX Hotels 6 miles north


Cloverleaf TX Hotels 7 miles west


Baytown TX Hotels 7 miles SE


Deer Park TX Hotels 10 miles south


Mont Belvieu TX Hotels 10 miles east


La Porte TX Hotels 11 miles south


Pasadena TX Hotels 12 miles SW


South Houston TX Hotels 15 miles SW


Humble TX Hotels 18 miles NW


Dayton TX Hotels 19 miles NE


Houston TX Hotels 19 miles west


Aldine TX Hotels 21 miles west


League City TX Hotels 22 miles south


Friendswood TX Hotels 22 miles SW


Bacliff TX Hotels 22 miles south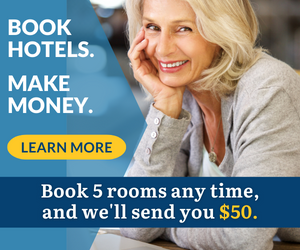 On place pages like this, we order hotels from lowest cost to highest – except we list low-rated hotels at the bottom of the page.

Most of our competitors order these same hotels in other ways that make them more money.
To us, motels are smaller lodgings that have rooms you can enter directly from the parking area.

At hotels, on the other hand, you can enter your room only through a hall inside the building.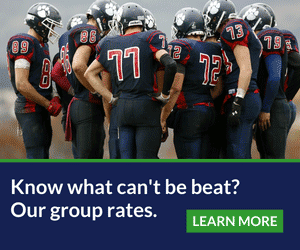 Beware of non-refundable reservations that could cost you a lot of money if you change or cancel them. +

Non-refundable reservations are a gamble that will usually save you less than $10. If you make a $90 non-refundable reservation instead of a $100 refundable booking, you are betting $90 to win $10. Would you do that in Las Vegas?

Don't assume you can cancel a non-refundable reservation without penalty if you notify the hotel weeks or even months in advance. +

Often you cannot – because some hotels' profit strategy is to get paid more than once for the same room for the same night.

Always read cancellation policies carefully before you make a reservation. +

When is the latest date and time you can cancel without penalty?


More >
When you make a reservation, you will receive a confirmation email. Take a copy with you to the hotel.
The earlier in the afternoon you check into a hotel, the more likely you will get a room or suite that matches your preferences.