18 miles

Holiday Inn Express & Suites Northeast Jackson - I-40, Exit 85


55 Parkstone Place, I-40, Exit 85, Jackson, TN 38305

Call Us


18 miles from Henderson








| | |
| --- | --- |
| Check In | 15 00 |
| Check Out | 11 00 |




Rated Very High

Upper-midscale, smoke-free hotel
Near I-40 and The Ballpark at Jackson
5 floors, 92 rooms and suites
Outdoor swimming pool open in summer
Exercise room
Microwave and refrigerator in every room
Free hot breakfast buffet
Free WiFi
Free parking
Not pet friendly

TripAdvisor Traveler Rating:




Based on 313 reviews

Read Recent Reviews

18 miles

SpringHill Suites by Marriott Jackson - I-40, Exit 85


2407 Christmasville Cove, I-40, Exit 85, Jackson, TN 38305

Call Us


18 miles from Henderson








| | |
| --- | --- |
| Check In | 1500 |
| Check Out | 1200 |




Rated High

Upscale, smoke-free, all-suite, interstate hotel
4 floors, 95 suites
Outdoor swimming pool open in summer Exercise room
Microwave and refrigerator in every suite
Free hot breakfast buffet
Free WiFi
Free parking
Not pet friendly

TripAdvisor Traveler Rating:




Based on 22 reviews

Read Recent Reviews

18 miles

Best Western Plus Executive Residency Jackson - I-40, Exit 85


2443 Christmasville Cove, I-40, Exit 85, Jackson, TN 38305

Call Us


18 miles from Henderson








| | |
| --- | --- |
| Check In | 1500 |
| Check Out | 1100 |




Rated Average

Upper-midscale, smoke-free hotel near I-40, Exit 85
1.5 miles from The Ballpark at Jackson
6 floors, 100 rooms and suites
Heated indoor swimming pool - exercise room
Microwave and refrigerator in every room
Free hot breakfast buffet
Free WiFi
Free parking
Not pet friendly

TripAdvisor Traveler Rating:




Based on 53 reviews

Read Recent Reviews

18 miles

Comfort Inn Jackson - I-40, Exit 85


40 International Cove, I-40, Exit 85, Jackson, TN 38305

Call Us


18 miles from Henderson








| | |
| --- | --- |
| Check In | 14 00 |
| Check Out | 11 00 |




Rated Average

Midscale, smoke-free hotel near I-40, Exit 85
Also near The Ballpark at Jackson
2 floors, 49 rooms and suites - elevator
Outdoor swimming pool open in summer
Microwave and refrigerator in every room
Free hot breakfast buffet
Free WiFi
Free parking - truck parking
Not pet friendly

TripAdvisor Traveler Rating:




Based on 127 reviews

Read Recent Reviews

19 miles

Hampton Inn & Suites Jackson - I-40, Exit 83


150 Campbell Oaks Drive, I-40, Exit 83, Jackson, TN 38305

Call Us


19 miles from Henderson








| | |
| --- | --- |
| Check In | 16 00 |
| Check Out | 12 00 |




Rated High

Upper-midscale, smoke-free hotel near I-40
3.5 miles from Ballpark at Jackson
4 floors, 83 rooms and suites
Outdoor swimming pool open in summer
Exercise room
Microwave and refrigerator in every room
Free hot breakfast buffet
Free WiFi
Free parking - truck parking
Pet friendly hotel More >

TripAdvisor Traveler Rating:




Based on 1011 reviews

Read Recent Reviews

19 miles

Residence Inn by Marriott Jackson - I-40, Exit 83


126 Old Medina Crossing, I-40, Exit 83, Jackson, TN 38305

Call Us


19 miles from Henderson








| | |
| --- | --- |
| Check In | 1500 |
| Check Out | 1200 |




Rated High

Upscale, smoke-free, all-suite, extended-stay hotel
Near I-40 and 3.5 miles from The Ballpark at Jackson
5 floors, 92 suites
Heated indoor swimming pool - exercise room
Kitchen in every suite
Free hot breakfast buffet
Free WiFi
Free parking
Pet friendly hotel More >

TripAdvisor Traveler Rating:




Based on 317 reviews

Read Recent Reviews

19 miles

Courtyard by Marriott Jackson - I-40, Exit 83


200 Campbell Oaks Drive, I-40, Exit 83, Jackson, TN 38305

Call Us


19 miles from Henderson








| | |
| --- | --- |
| Check In | 1500 |
| Check Out | 1200 |




Rated High

Upscale, smoke-free hotel near I-40
3.5 miles from The Ballpark at Jackson
4 floors, 94 rooms and suites
Heated indoor swimming pool - exercise room
Restaurant - lounge
Restaurant open for breakfast and dinner only
Free WiFi
Free parking
Pet friendly hotel More >

TripAdvisor Traveler Rating:




Based on 447 reviews

Read Recent Reviews

19 miles

Red Roof Inn & Suites Jackson - I-40, Exit 82


2262 North Highland Avenue, I-40, Exit 82, Jackson, TN 38305

Call Us


19 miles from Henderson








| | |
| --- | --- |
| Check In | 15 00 |
| Check Out | 11 00 |




Rated Average

Midscale motel near I-40 and Old Hickory Mall
2 floors, 80 rooms and suites - no elevator
Some smoking rooms
Outdoor swimming pool open in summer
Free WiFi
Free parking
Pet friendly motel More >

TripAdvisor Traveler Rating:




Based on 126 reviews

Read Recent Reviews

19 miles

DoubleTree by Hilton Jackson - I-40, Exit 80


1770 US 45 Bypass, I-40, Exit 80, Jackson, TN 38305

Call Us


19 miles from Henderson








| | |
| --- | --- |
| Check In | 16 00 |
| Check Out | 11 00 |




Rated Average

Upscale, smoke-free, full-service hotel
Near Casey Jones Village
4 miles from Carl Perkins Civic Center
5 floors, 166 rooms and suites
Heated indoor-outdoor swimming pool - exercise room
Restaurant - lounge - room service
Free WiFi
Free parking
Not pet friendly

TripAdvisor Traveler Rating:




Based on 1087 reviews

Read Recent Reviews

19 miles

La Quinta Inn Jackson - I-40, Exit 82


2370 North Highland Avenue, I-40, Exit 82, Jackson, TN 38305

Call Us


19 miles from Henderson








| | |
| --- | --- |
| Check In | 15 00 |
| Check Out | 11 00 |




Rated Low – Not Recommended

Midscale, smoke-free hotel
Near I-40 and Old Hickory Mall
3 floors, 100 rooms - elevator
Outdoor swimming pool open in summer
Free continental breakfast
Free WiFi
Free parking
Pet friendly hotel More >

TripAdvisor Traveler Rating:




Based on 894 reviews

Read Recent Reviews

19 miles

Econo Lodge Inn & Suites Jackson - I-40, Exit 80


1890 US 45 Bypass, I-40, Exit 80, Jackson, TN 38305

Call Us


19 miles from Henderson








| | |
| --- | --- |
| Check In | 15 00 |
| Check Out | 11 00 |




Rated Average

Cheap motel near Casey Jones Village
4 miles from Carl Perkins Civic Center
2 floors, 121 rooms - no elevator
Some smoking rooms
Outdoor swimming pool open in summer
Free continental breakfast
Free WiFi
Free parking
Pet friendly motel More >

TripAdvisor Traveler Rating:




Based on 117 reviews

Read Recent Reviews

19 miles

Days Inn Jackson - I-40, Exit 80


1919 US 45 Bypass, I-40, Exit 80, Jackson, TN 38305

Call Us


19 miles from Henderson








| | |
| --- | --- |
| Check In | 1500 |
| Check Out | 1100 |




Rated Very Low – Not Recommended

Cheap motel near Casey Jones Village and I-40
2 floors, 120 rooms - no elevator
Some smoking rooms
Outdoor swimming pool open in summer
Microwave and refrigerator in every room
Free continental breakfast
Free WiFi
Free parking
Pet friendly motel More >

TripAdvisor Traveler Rating:




Based on 567 reviews

Read Recent Reviews

19 miles

SureStay Plus Hotel by Best Western Jackson - I-40, Exit 80


1936 US 45 Bypass, I-40, Exit 80, Jackson, TN 38305

Call Us


19 miles from Henderson








| | |
| --- | --- |
| Check In | 1500 |
| Check Out | 1100 |




Rated Average

Midscale motel near Casey Jones Village and I-40
2 floors, 49 rooms and suites - no elevator
Some smoking rooms
Outdoor swimming pool open in summer
Microwave and refrigerator in every room
Free hot breakfast buffet
Free WiFi
Free parking
Pet friendly motel More >

TripAdvisor Traveler Rating:




Based on 417 reviews

Read Recent Reviews

19 miles

Super 8 Motel Jackson - I-40, Exit 80


1940 TN 45 Bypass, I-40, Exit 80, Jackson, TN 38305

Call Us


19 miles from Henderson








| | |
| --- | --- |
| Check In | 15 00 |
| Check Out | 11 00 |




Rated Average

Cheap motel near Casey Jones Village and I-40
2 floors, 90 rooms - no elevator
Some smoking rooms
No swimming pool
Free continental breakfast
Free WiFi
Free parking - truck parking
Pet friendly motel More >

TripAdvisor Traveler Rating:




Based on 267 reviews

Read Recent Reviews

19 miles

Howard Johnson Inn Jackson - I-40, Exit 82


1292 Vann Drive, I-40, Exit 82, Jackson, TN 38305

Call Us


19 miles from Henderson








| | |
| --- | --- |
| Check In | 15 00 |
| Check Out | 11 00 |




Rated Average

Cheap, smoke-free hotel
2 miles from Casey Jones Village
3 floors, 69 rooms and suites - elevator
No swimming pool
Exercise room
Microwave and refrigerator in every room
Free continental breakfast
Free WiFi
Free parking - truck parking
Not pet friendly

TripAdvisor Traveler Rating:




Based on 696 reviews

Read Recent Reviews

19 miles

Baymont Inn & Suites Jackson - I-40, Exit 82


465 Vann Drive, I-40, Exit 82, Jackson, TN 38301

Call Us


19 miles from Henderson








| | |
| --- | --- |
| Check In | 1500 |
| Check Out | 1200 |




Rated Very Low – Not Recommended

Midscale, smoke-free motel 2 miles from Casey Jones Village
2 floors, 61 rooms and suites - no elevator
Heated indoor swimming pool - exercise room
Free continental breakfast
Free WiFi
Free parking
Not pet friendly

TripAdvisor Traveler Rating:




Based on 169 reviews

Read Recent Reviews

19 miles

Quality Inn Jackson - I-40, Exit 80


535 Wiley Parker Road, I-40, Exit 80, Jackson, TN 38305

Call Us


19 miles from Henderson








| | |
| --- | --- |
| Check In | 15 00 |
| Check Out | 11 00 |




Rated Low – Not Recommended

Midscale hotel/motel
Near Casey Jones Village and I-40
3 floors, 92 rooms - elevator
Some smoking rooms
No swimming pool
Microwave and refrigerator in every room
Free continental breakfast
Free WiFi
Free parking - truck parking
Not pet friendly

TripAdvisor Traveler Rating:




Based on 167 reviews

Read Recent Reviews

20 miles

Country Inn & Suites by Radisson Jackson - I-40, Exit 82


1935 Emporium Drive, I-40, Exit 82, Jackson, TN 38305

Call Us


20 miles from Henderson








| | |
| --- | --- |
| Check In | 15 00 |
| Check Out | 12 00 |




Rated Average

Upper-midscale, smoke-free hotel
Near Union University
1.5 miles from Casey Jones Village
3 floors, 78 rooms and suites - elevator
No swimming pool
Exercise room
Microwave and refrigerator in every room
Free hot breakfast buffet
Free WiFi
Free parking
Not pet friendly

TripAdvisor Traveler Rating:




Based on 101 reviews

Read Recent Reviews

20 miles

Rodeway Inn Lexington


732 West Church Street, Lexington, TN 38351

Call Us


20 miles from Henderson








| | |
| --- | --- |
| Check In | 13 00 |
| Check Out | 11 00 |




Rated Average

Cheap motel near south end of Beech Lake
Single-story, 54 rooms
Some smoking rooms
Outdoor swimming pool open in summer
Microwave and refrigerator in every room
Free WiFi
Free parking
Pet friendly motel More >

TripAdvisor Traveler Rating:




Based on 26 reviews

Read Recent Reviews

20 miles

Rodeway Inn Jackson - I-40, Exit 79


2239 North Hollywood Drive, I-40, Exit 79, Jackson, TN 38305

Call Us


20 miles from Henderson








| | |
| --- | --- |
| Check In | 15 00 |
| Check Out | 11 00 |




Rated Very Low – Not Recommended

Cheap motel near Casey Jones Village
2 floors, 80 rooms - no elevator
Some smoking rooms
Outdoor swimming pool open in summer
Microwave and refrigerator in every room
Free continental breakfast
Free WiFi
Free parking - truck parking
Pet friendly motel More >

TripAdvisor Traveler Rating:




Based on 24 reviews

Read Recent Reviews

20 miles

Hilton Garden Inn Jackson - I-40, Exit 79


1324 Vann Drive, I-40, Exit 79, Jackson, TN 38305

Call Us


20 miles from Henderson








| | |
| --- | --- |
| Check In | 15 00 |
| Check Out | 12 00 |




Rated High

Upscale, smoke-free hotel
Near Casey Jones Village
4 floors
Outdoor swimming pool - 24-hour exercise room
Restaurant - lounge - room service
Restaurant open for breakfast and dinner only
Microwave and refrigerator in every room
Free WiFi
Free parking - truck parking
Not pet friendly

TripAdvisor Traveler Rating:




Based on 241 reviews

Read Recent Reviews

20 miles

Fairfield Inn & Suites by Marriott Jackson - I-40, Exit 79


1335 Vann Drive, I-40, Exit 79, Jackson, TN 38305

Call Us


20 miles from Henderson








| | |
| --- | --- |
| Check In | 1500 |
| Check Out | 1200 |




Rated Very High

Upper-midscale, smoke-free hotel near Union University
4 floors, 82 rooms and suites
Heated indoor swimming pool - exercise room
Microwave and refrigerator in every room
Free hot breakfast buffet
Free WiFi
Free parking
Not pet friendly

TripAdvisor Traveler Rating:




Based on 308 reviews

Read Recent Reviews
We can also help you find hotels in
Henderson, Kentucky
and in
Henderson, North Carolina
.
Great overall experience. I also want to highlight their $50 rewards program. Be sure to check that.

- Brandon Vaughn
Why Book Here?

Pay at hotel
Cancel free
Lowest price guarantee
We add no fees.
If you don't like your hotel,
we'll refund your money.
Cash rewards + hotel points too
Henderson Group Hotel Rates
Hotels near Me

Hotels near Freed-Hardeman University 0.2 mile east


Hotels near Chickasaw State Park 8 miles SW


Hotels near Carl Perkins Civic Center 15 miles NW


Hotels near Casey Jones Village 19 miles NW


Hotels near Vann Drive Jackson 20 miles NW


Hotels near Union University 20 miles NW


Hotels near Shiloh National Military Park 27 miles SE



Jackson TN Hotels 16 miles NW


Selmer TN Hotels 19 miles south


Lexington TN Hotels 21 miles NE


Bolivar TN Hotels 23 miles SW


Savannah TN Hotels 27 miles SE


Wildersville TN Hotels 28 miles NE


Whiteville TN Hotels 30 miles west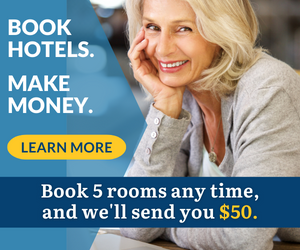 On place pages like this, we order hotels from lowest cost to highest – except we list low-rated hotels at the bottom of the page.

Most of our competitors order these same hotels in other ways that make them more money.
To us, motels are smaller lodgings that have rooms you can enter directly from the parking area.

At hotels, on the other hand, you can enter your room only through a hall inside the building.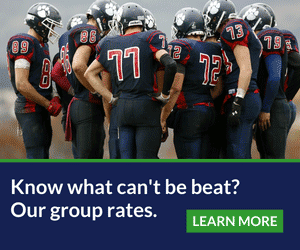 Beware of non-refundable reservations that could cost you a lot of money if you change or cancel them. +

Non-refundable reservations are a gamble that will usually save you less than $10. If you make a $90 non-refundable reservation instead of a $100 refundable booking, you are betting $90 to win $10. Would you do that in Las Vegas?

Don't assume you can cancel a non-refundable reservation without penalty if you notify the hotel weeks or even months in advance. +

Often you cannot – because some hotels' profit strategy is to get paid more than once for the same room for the same night.

Always read cancellation policies carefully before you make a reservation. +

When is the latest date and time you can cancel without penalty?


More >
When you make a reservation, you will receive a confirmation email. Take a copy with you to the hotel.
The earlier in the afternoon you check into a hotel, the more likely you will get a room or suite that matches your preferences.