Use this simple form to find hotels, motels, and other lodging near the Quebec City cruise terminal in the Port of Quebec.

The Quebec Cruise Terminal at the Port of Quebec is a popular homeport and port-of-call for cruise ships sailing along the St Lawrence River.
Map of Hotels near Quebec Cruise Ship Terminal
Address: 84 Dalhousie Street, Quebec, QC
Zoom in (+) to see restaurants and other attractions near hotels.
Hotels closest to Quebec Cruise Ship Terminal

Rates shown below are estimates. Click See Rates for actual current rates.

0.1 mile

Auberge St Antoine Hotel Quebec City

8 Rue Saint-Antoine, Quebec City, QC G1K 4C9


0.1 mile from Quebec Cruise Ship Terminal

From $359
Enter Dates







| | |
| --- | --- |
| Check In | 16 00 |
| Check Out | 12 00 |




Rated Very High Upscale, smoke-free, full-service, Old Quebec City hotel

Short walk to Quebec City Cruise Terminal

6 floors, 95 rooms - CAA 4 Diamonds

No swimming pool

Exercise room

Restaurant - lounge - room service

Free Internet in room

Valet parking only - $30 per night

Park and cruise not allowed

Pet-friendly hotel - $35 per night fee for each pet.

- Jan 2017

TripAdvisor Traveler Rating:


Based on 2171 reviews

Read Recent Reviews

0.2 mile

Hotel Le Germain Dominion Quebec City

126 Rue Saint Pierre, Quebec City, QC G1K 4A8


0.2 mile from Quebec Cruise Ship Terminal

From $168
Enter Dates







| | |
| --- | --- |
| Check In | 16 00 |
| Check Out | 12 00 |




Rated Very High Upscale, smoke-free hotel in Old Quebec City

Short walk to Quebec City Cruise Terminal

8 floors, 60 rooms

No swimming pool

24-hour exercise room

Free continental breakfast

Free Internet in room

Parking costs $29 per night

Park and cruise not allowed

Pet-friendly hotel - allows dogs only, 1 dog per room - $30 per stay pet fee.

- Jan 2017 Most Recent HotelGuides Review

"Walk to restaurants, shops, and the cruise terminal; easy access to the funicular - room was too warm - great hotel.2010-10-01"

More >

TripAdvisor Traveler Rating:


Based on 1173 reviews

Read Recent Reviews

0.2 mile

Hotel Port Royal Quebec

144 Rue St Pierre, Quebec City, QC G1K 8N8


0.2 mile from Quebec Cruise Ship Terminal

From $191
Enter Dates







| | |
| --- | --- |
| Check In | 15 00 |
| Check Out | 00 00 |




Rated High Upper-midscale, smoke-free, full-service, all-suite hotel

Located in Old Quebec City

8 floors, 36 suites

No swimming pool

Restaurant - lounge

Kitchen in every suite

Free Internet in room

Parking costs $25 per night

Pet-friendly hotel - $25 per night fee for each pet.

- Sep 2015 Most Recent HotelGuides Review

"Just a few blocks to the cruise port; I was able to walk there with my luggage. Excellent hotel for a good price. The room had a kitchenette. The staff was courteous and helpful. I arrived early, and they held my luggage until check-in time. The attached restaurant/pub was convenient. I'll stay here again.2015-10-15"

TripAdvisor Traveler Rating:


Based on 821 reviews

Read Recent Reviews

0.2 mile

Hotel 71 Quebec City

71 Rue Saint Pierre, Quebec City, QC G1K 4A4


0.2 mile from Quebec Cruise Ship Terminal

From $165
Enter Dates







| | |
| --- | --- |
| Check In | 16 00 |
| Check Out | 12 00 |




Rated Very High Upscale, smoke-free, Old Quebec City hotel

1 block from Quebec City Cruise Terminal

7 floors, 40 rooms and suites

No swimming pool

Exercise room

Free continental breakfast

Free Internet in room

Valet parking only - $25 per night

Park and cruise costs $25 per night

Not pet-friendly - no pets allowed.

- Feb 2017

TripAdvisor Traveler Rating:


Based on 1729 reviews

Read Recent Reviews

0.2 mile

Auberge St Pierre Hotel Quebec City

79 Rue Saint Pierre, Quebec City, QC G1K 4A3


0.2 mile from Quebec Cruise Ship Terminal

From $124
Enter Dates







| | |
| --- | --- |
| Check In | 16 00 |
| Check Out | 12 00 |




Rated High Midscale, smoke-free, Old Quebec City hotel

One-quarter mile from Quebec City Cruise Terminal

4 floors; 31 rooms, 10 suites

No shuttle to Quebec City Cruise Terminal

No swimming pool

Free hot breakfast buffet

Free Internet in room

Valet parking only - $25 per night

Park and cruise not allowed

Not pet-friendly - no pets allowed.

- Jul 2016 Most Recent HotelGuides Review

"Centrally located. The hotel was quaint and charming, and the staff was helpful and friendly. You'll love staying here.2017-09-22"

More >

TripAdvisor Traveler Rating:


Based on 1292 reviews

Read Recent Reviews

0.4 mile

Auberge Place d'Armes

24 Rue Sainte-Anne, Quebec City, QC G1R 3X3


0.4 mile from Quebec Cruise Ship Terminal

From $156
Enter Dates







| | |
| --- | --- |
| Check In | 15 00 |
| Check Out | 11 00 |




Rated Very High Midscale, smoke-free hotel

2 buildings - 3 floors, 21 rooms - no elevator

No swimming pool

Restaurant

Restaurant open for breakfast only

Free continental breakfast

Free Internet in room

Valet parking only - $25 per night

Pet-friendly hotel - $25 per night pet fee.

- Jan 2016

TripAdvisor Traveler Rating:


Based on 1560 reviews

Read Recent Reviews

0.4 mile

Fairmont Le Chateau Frontenac Hotel Quebec City

1 Rue des Carrieres, Quebec City, QC G1R 4P5


0.4 mile from Quebec Cruise Ship Terminal

From $535
Enter Dates







| | |
| --- | --- |
| Check In | 16 00 |
| Check Out | 12 00 |




Rated Very High Luxury, smoke-free, full-service, Old Quebec City hotel

2 miles from Quebec City Cruise Terminal

18 floors, 618 rooms and suites - CAA 4 Diamonds

No shuttle to Quebec City Cruise Terminal

Heated indoor swimming pool - exercise room

Restaurant - lounge - room service

Full-service spa

Internet access costs $16 per night

Valet parking only - $34 per night

Park and cruise costs $34 per night

Pet-friendly hotel - $35 per night fee for each pet.

- Sep 2015 Most Recent HotelGuides Review

"Liked the historic atmosphere - furniture upholstery wasn't clean - drawers were dusty - good, professional service - classy place.2009-09-01"

TripAdvisor Traveler Rating:


Based on 4612 reviews

Read Recent Reviews

0.4 mile

Clarendon Hotel Quebec City

57 Rue Saint Anne, Quebec City, QC G1R 3X4


0.4 mile from Quebec Cruise Ship Terminal

From $123
Enter Dates







| | |
| --- | --- |
| Check In | 16 00 |
| Check Out | 12 00 |




Rated High Upper-midscale, smoke-free, full-service hotel

In Old Quebec City

7 floors, 143 rooms

No swimming pool

Restaurant - lounge - room service

Free Internet in room

Valet parking only - $25 per night

Not pet-friendly - no pets allowed.

- Jan 2017 Most Recent HotelGuides Review

"Good location - check-in time of 4 PM was too late.2010-10-01"

More >

TripAdvisor Traveler Rating:


Based on 1491 reviews

Read Recent Reviews

0.4 mile

Hotel du Vieux Quebec City

1190 Rue St Jean, Quebec City, QC G1R 1S6


0.4 mile from Quebec Cruise Ship Terminal

From $195
Enter Dates







| | |
| --- | --- |
| Check In | 16 00 |
| Check Out | 11 00 |




Rated Very High Upscale, smoke-free, Old Quebec City hotel

4 floors, 51 rooms - CAA 2 Diamonds

No swimming pool

24-hour exercise room

Free Internet in room

No on-site parking available

Pet-friendly hotel - pets allowed in standard rooms only during off-season - $25 per night fee for each pet.

- Feb 2017 Most Recent HotelGuides Review

"Great location; walk to everything. Clean hotel and helpful staff. Nice breakfast, and it was delivered to the room door. Great on-site restaurant.2015-06-29"

TripAdvisor Traveler Rating:


Based on 1648 reviews

Read Recent Reviews

0.5 mile

Manoir Victoria Hotel Quebec City

44 Rue Cote du Palais, Quebec City, QC G1R 4H8


0.5 mile from Quebec Cruise Ship Terminal

From $174
Enter Dates







| | |
| --- | --- |
| Check In | 16 00 |
| Check Out | 12 00 |




Rated Very High Upper-midscale, smoke-free, full-service hotel

In Old Quebec City

Less than 1 mile from Quebec City Cruise Terminal

6 floors, 156 rooms

No shuttle to Quebec City Cruise Terminal

Heated indoor swimming pool - exercise room

Restaurant - lounge - room service

Full-service spa

Free Internet in room

Valet parking only - $25 per night

Park and fly not allowed

Not pet-friendly - no pets allowed.

- Feb 2017 Most Recent HotelGuides Review

"The hotel was within walking distance of most attractions. The room was nice and clean, and the employees were friendly and responsive to requests. Excellent restaurant; be sure to try it.2016-08-12"

More >

TripAdvisor Traveler Rating:


Based on 1389 reviews

Read Recent Reviews

0.5 mile

Hotel Jardin St Anne Quebec City

109 Rue Sainte Anne, Quebec City, QC G1R 3X6


0.5 mile from Quebec Cruise Ship Terminal

From $93
Enter Dates







| | |
| --- | --- |
| Check In | 15 00 |
| Check Out | 11 00 |




Rated Average Midscale, smoke-free, Old Quebec City hotel

3 floors, 18 rooms - no elevator

No swimming pool

Free Internet in room

Parking costs $23 per night

Pet-friendly hotel - $25 per night pet fee.

- Aug 2016

Note: Note: Front desk is closed from 11 PM until 7 AM.

Most Recent HotelGuides Review

"Our room overlooked a pedestrian walk and have a view toward the valley. The horse-drawn carriages went by every 10 minutes or so, adding to the feeling of being in Europe. No coffee pot in the room, though. If you prefer a vintage hotel, this is the place for you.2017-06-01"

More >

TripAdvisor Traveler Rating:


Based on 246 reviews

Read Recent Reviews

0.5 mile

Hotel Champlain Quebec City

115 Rue Sainte Anne, Quebec City, QC G1R 3X6


0.5 mile from Quebec Cruise Ship Terminal

From $103
Enter Dates







| | |
| --- | --- |
| Check In | 15 00 |
| Check Out | 11 00 |




Rated High Midscale, smoke-free, Old Quebec City hotel

5 floors, 52 rooms

No swimming pool

Free Internet in room

Parking costs $23 per night

Pet-friendly hotel - allows up to 2 pets per room - $25 per night pet fee.

- Dec 2015 Most Recent HotelGuides Review

"Great location for walking around Old Quebec. The staff was friendly and helpful. Nice continental breakfast. I'd definitely stay again.2015-11-04"

More >

TripAdvisor Traveler Rating:


Based on 2051 reviews

Read Recent Reviews

0.6 mile

Hotel Acadia Quebec City

43 Rue Sainte Ursule, Quebec City, QC G1R 4E4


0.6 mile from Quebec Cruise Ship Terminal

From $104
Enter Dates







| | |
| --- | --- |
| Check In | 16 00 |
| Check Out | 12 00 |




Rated Average Midscale, smoke-free hotel in Old Town Quebec

3 floors, 40 rooms and suites

No swimming pool

Free Internet in room

Parking costs $20 per night

Not pet-friendly - no pets allowed.

- Nov 2014

TripAdvisor Traveler Rating:


Based on 710 reviews

Read Recent Reviews

0.7 mile

Marriott Hotel Downtown Quebec City

850 Place d'Youville, Quebec City, QC G1R 3P6


0.7 mile from Quebec Cruise Ship Terminal

From $129
Enter Dates







| | |
| --- | --- |
| Check In | 1600 |
| Check Out | 1200 |




Rated Very High Upscale, smoke-free, full-service hotel

In downtown Quebec City

7 floors, 111 rooms

No swimming pool

Exercise room

Restaurant - lounge

Free Internet in room

Parking costs $18 per night

Not pet-friendly - no pets allowed.

- Oct 2014 Most Recent HotelGuides Review

"Clean room - staff was accommodating - great stay.2011-06-01"

TripAdvisor Traveler Rating:


Based on 1227 reviews

Read Recent Reviews

0.8 mile

Hotel Palace Royal Quebec

775 Honore Mercier Avenue, Quebec, QC G1R 6A5


0.8 mile from Quebec Cruise Ship Terminal

From $104
Enter Dates







| | |
| --- | --- |
| Check In | 16 00 |
| Check Out | 11 00 |




Rated High Midscale, smoke-free, downtown hotel near Old City

10 floors, 234 rooms and suites

Indoor swimming pool - exercise room

Restaurant - lounge - room service

Free Internet in room

Parking costs $20 per night

Not pet-friendly - no pets allowed.

- Aug 2016

TripAdvisor Traveler Rating:


Based on 762 reviews

Read Recent Reviews

0.8 mile

Hilton Hotel Quebec City

1100 Blvd Rene Levesque Est, Quebec City, QC G1R 5P5


0.8 mile from Quebec Cruise Ship Terminal

From $122
Enter Dates







| | |
| --- | --- |
| Check In | 1500 |
| Check Out | 1200 |




Rated High Upscale, smoke-free, full-service, downtown hotel

23 floors, 571 rooms - CAA 4 Diamonds

Heated outdoor rooftop swimming pool - exercise room

Restaurant - lounge - room service

Free Internet in room

Parking costs $20 per night

Pet-friendly hotel - $50 per stay pet fee.

- Oct 2014 Most Recent HotelGuides Review

"A beautiful, ultra-modern hotel. Expensive but worth it. Excellent food and beverage service at the bar, but breakfast was a bit pricey.2016-10-18"

TripAdvisor Traveler Rating:


Based on 2798 reviews

Read Recent Reviews

0.9 mile

Delta Hotel by Marriott Downtown Quebec City

690 Blvd Rene Levesque Est, Quebec City, QC G1R 5A8


0.9 mile from Quebec Cruise Ship Terminal

From $119
Enter Dates







| | |
| --- | --- |
| Check In | 1500 |
| Check Out | 1200 |




Rated High Upscale, smoke-free, full-service hotel

In downtown Quebec City

12 floors, 377 rooms and suites - CAA 3 Diamonds

Heated outdoor swimming pool - exercise room

Restaurant - lounge - room service

Free Internet in room

Parking costs $24 per night

Pet-friendly hotel - allows up to medium-sized pets only, 2 pets per room - $35 per stay pet fee up to 5 nights.

- May 2017

TripAdvisor Traveler Rating:


Based on 1240 reviews

Read Recent Reviews

1.0 mile

Hotel Chateau Laurier Quebec City

1220 Place George V Ouest, Quebec City, QC G1R 5B8


1.0 mile from Quebec Cruise Ship Terminal

From $103
Enter Dates







| | |
| --- | --- |
| Check In | 1600 |
| Check Out | 1200 |




Rated Average Upper-midscale, smoke-free, full-service hotel

In downtown Quebec City

6 floors, 289 rooms and suites

Heated indoor saltwater swimming pool - fitness centre

Restaurant - lounge - room service

Internet access costs $15 per night

Parking costs $20 per night

Not pet-friendly - no pets allowed.

- Oct 2014 Most Recent HotelGuides Review

"Walk to Old Quebec and several great restaurants. You'll need a car if you're going to the University of Laval or downtown Quebec. We had to wait 15 minutes to check in, and we loaded our own luggage onto a cart since there was no valet in sight. When one arrived, he reminded us to use the cart quickly since other people might need it. Our room was average and had a view of a construction site. Housekeeping didn't do much other than made the beds and replace the towels. Great concierge; he was courteous, friendly, and helped us with the details of booking a whale tour. Small exercise room. When we were leaving, another valet showed great concern about how long we planned to use the luggage cart and was sarcastic when I didn't tip him because of his attitude. The breakfast buffet was expensive and basic. 2017-08-20"

More >

TripAdvisor Traveler Rating:


Based on 1527 reviews

Read Recent Reviews

1.0 mile

Le Grande Allee Hotel Suites Quebec City

601 Grande Allee Est, Quebec City, QC G1R 2K4


1.0 mile from Quebec Cruise Ship Terminal

From $76
Enter Dates







| | |
| --- | --- |
| Check In | 16 00 |
| Check Out | 11 00 |




Rated Average Upper-midscale, smoke-free, downtown Quebec City hotel

An Ascend Hotel Collection Member

3 floors, 30 rooms and suites

No swimming pool

Restaurant

Restaurant open for breakfast and dinner only

Free Internet in room

Parking costs $18 per night

Not pet-friendly - no pets allowed.

- Oct 2014

TripAdvisor Traveler Rating:


Based on 313 reviews

Read Recent Reviews

1.1 miles

Hotel Concorde Quebec City

1225 Cours du General de Montcalm, Quebec City, QC G1R 4W6


1.1 miles from Quebec Cruise Ship Terminal

From $136
Enter Dates







| | |
| --- | --- |
| Check In | 1600 |
| Check Out | 1200 |




Rated Average Luxury, smoke-free, full-service hotel

In downtown Quebec City

26 floors; 406 rooms, 19 suites - CAA 4 Diamonds

Heated outdoor swimming pool - exercise room

Restaurant - lounge - room service

Free Internet in room

Parking costs $25 per night

Pet-friendly hotel - $28 per stay pet fee.

- Oct 2014 Most Recent HotelGuides Review

"The carpet had huge stains, the furniture was old and scratched, a piece of baseboard was coming off the wall, and there was mold in the tile grout in the bathtub. The exercise room would've been outdated in the 1980s. Stay at a better hotel.2015-10-03"

More >

TripAdvisor Traveler Rating:


Based on 2119 reviews

Read Recent Reviews

1.2 miles

Hotel Pur Quebec City

395 Rue de la Couronne, Quebec City, QC G1K 7X4


1.2 miles from Quebec Cruise Ship Terminal

From $215
Enter Dates







| | |
| --- | --- |
| Check In | 1500 |
| Check Out | 1200 |




Rated High Upscale, smoke-free, downtown Quebec City hotel

18 floors, 238 rooms and suites

Heated indoor swimming pool - 24-hour fitness centre

Restaurant - lounge

Restaurant open for breakfast and dinner only

Free Internet in room

Valet parking only - $25 per night

Pet-friendly hotel - allows up to 2 pets per room - $25 per night pet fee.

- Apr 2016 Most Recent HotelGuides Review

"Good location.2009-08-01"

TripAdvisor Traveler Rating:


Based on 90 reviews

Read Recent Reviews

1.2 miles

Auberge l'Autre Jardin Hotel Quebec City

365 Blvd Charest Est, Quebec, QC G1K 3H3


1.2 miles from Quebec Cruise Ship Terminal

From $67
Enter Dates







| | |
| --- | --- |
| Check In | 4PM |
| Check Out | 12NOON |




Rated Average Midscale, smoke-free, downtown Quebec City hotel

3 floors, 28 rooms - no elevator

No swimming pool

Free continental breakfast

Free Internet in room

Parking costs $12 per night

Not pet-friendly - no pets allowed.

- Oct 2014

TripAdvisor Traveler Rating:


Based on 108 reviews

Read Recent Reviews

1.2 miles

Hotel Royal William Quebec City

360 Blvd Charest Est, Quebec City, QC G1K 3H4


1.2 miles from Quebec Cruise Ship Terminal

From $57
Enter Dates







| | |
| --- | --- |
| Check In | 16 00 |
| Check Out | 12 00 |




Rated High Upper-midscale, smoke-free, full-service hotel

In downtown Quebec City

An Ascend Hotel Collection Member

4 floors, 44 rooms

No swimming pool

Restaurant - lounge

Free Internet in room

Parking costs $16 per night

Not pet-friendly - no pets allowed.

- Oct 2014 Most Recent HotelGuides Review

"Convenient to the airport and cruise ship dock. Good value. The room was modern and comfortable, and the staff was courteous. The continental breakfast was sufficient. I recommend this hotel.2016-10-16"

More >

TripAdvisor Traveler Rating:


Based on 322 reviews

Read Recent Reviews

1.2 miles

Best Western Plus City Centre Hotel Quebec City

330 Rue de la Couronne, Quebec City, QC G1K 6E6


1.2 miles from Quebec Cruise Ship Terminal

From $194
Enter Dates







| | |
| --- | --- |
| Check In | 1530 |
| Check Out | 1200 |




Rated High Upper-midscale, smoke-free, downtown Quebec City hotel

6 floors, 180 rooms - AAA 3 Diamonds

Heated indoor swimming pool - exercise room

Restaurant - lounge - room service

Restaurant open for breakfast and dinner only

Free Internet in room

Valet parking only - $24 per night

Pet-friendly hotel - allows pets up to 70 pounds - $15 per night fee for each pet.

- Oct 2014 Most Recent HotelGuides Review

"A nice, clean hotel. The shower was fantastic. The front desk clerks were helpful.2017-07-10"

TripAdvisor Traveler Rating:


Based on 1413 reviews

Read Recent Reviews

1.6 miles

Auberge du Quartier Hotel Quebec City

170 Grande Allee Ouest, Quebec City, QC G1R 2G9


1.6 miles from Quebec Cruise Ship Terminal

From $73
Enter Dates







| | |
| --- | --- |
| Check In | 4PM |
| Check Out | 12NOON |




Rated Very High Midscale, smoke-free, downtown Quebec City hotel

4 floors, 25 rooms and suites

No swimming pool

Free continental breakfast, Oct-Jun

Free Internet in room

Parking costs $15 per night

Not pet-friendly - no pets allowed.

- Oct 2014

TripAdvisor Traveler Rating:


Based on 497 reviews

Read Recent Reviews

2.0 miles

Hotel Le Voyageur Quebec City

2250 Boul Sainte Anne, Quebec City, QC G1J 1Y2


2.0 miles from Quebec Cruise Ship Terminal

From $60
Enter Dates







| | |
| --- | --- |
| Check In | 16 00 |
| Check Out | 12 00 |




Rated Average Midscale, smoke-free, north Quebec City hotel

Near Pepsi Coliseum and Arboretum

2 miles north of Old Quebec City

2 floors, 82 rooms - no elevator

Heated indoor swimming pool

Lounge

Free continental breakfast

Free Internet in room

Free parking

Pet-friendly hotel - only 1 pet per room - no pet fee.

- Jan 2016 Most Recent HotelGuides Review

"My hotel room had a musty smell, and the lighting was poor. Not an enjoyable place to be; I wouldn't stay again.2016-08-02"

More >

TripAdvisor Traveler Rating:


Based on 276 reviews

Read Recent Reviews

2.5 miles

Four Points by Sheraton Hotel Convention Centre Levis

5800 Rue J.B Michaud, Levis, QC G6V 0B3


2.5 miles from Quebec Cruise Ship Terminal

From $129
Enter Dates







| | |
| --- | --- |
| Check In | 1500 |
| Check Out | 1200 |




Rated High Midscale, smoke-free hotel near downtown

Connected to Levis Convention Centre

Restaurant next door

10 floors, 150 rooms and suites

Heated outdoor swimming pool open all year

24-hour exercise room

Free Internet in room

Free parking

Not pet-friendly - no pets allowed.

- Feb 2016

TripAdvisor Traveler Rating:


Based on 369 reviews

Read Recent Reviews

2.5 miles

N Hotel Beauport

3390 Blvd Sainte Anne, Beauport, QC G1E 3L7


2.5 miles from Quebec Cruise Ship Terminal

From $76
Enter Dates







| | |
| --- | --- |
| Check In | 15 00 |
| Check Out | 12 00 |




Rated High Midscale, smoke-free hotel

1 mile southwest of downtown Beauport

2 floors, 74 rooms - elevator

No swimming pool

Free Internet in room

Free parking

Not pet-friendly - no pets allowed.

- Jan 2016 Most Recent HotelGuides Review

"Good, quiet location. The hotel was close to Logan Airport and the cruise port, and a shuttle was available. Average place to stay, and no breakfast was provided. There were no elevators, either.2016-09-20"

TripAdvisor Traveler Rating:


Based on 333 reviews

Read Recent Reviews

2.6 miles

Ambassadeur Hotel Beauport

3401 Blvd Sainte Anne, Beauport, QC G1E 3L4


2.6 miles from Quebec Cruise Ship Terminal

From $62
Enter Dates







| | |
| --- | --- |
| Check In | 16 00 |
| Check Out | 12 00 |




Rated Average Upper-midscale, smoke-free, highway hotel

Near Pepsi Coliseum - also 3.5 miles from Old Quebec

4 floors, 145 rooms

Heated indoor swimming pool - exercise room

Restaurant - lounge

Restaurant open for breakfast and dinner only

Free Internet in room

Free parking - truck parking

Not pet-friendly - no pets allowed.

- Jan 2016 Most Recent HotelGuides Review

"Conveniently located - no fridge or microwave in the room - pool closed too early - good stay.2008-07-01"

TripAdvisor Traveler Rating:


Based on 557 reviews

Read Recent Reviews

2.8 miles

Auberge du Littoral Quebec City

910 Boul Sainte Anne, Quebec City, QC G1E 3M3


2.8 miles from Quebec Cruise Ship Terminal

From $64
Enter Dates







| | |
| --- | --- |
| Check In | 15 00 |
| Check Out | 11 00 |




Rated Very High Midscale, smoke-free hotel near Pepsi Coliseum

3 floors, 50 rooms - elevator

No swimming pool

Free Internet in room

Free parking

Not pet-friendly - no pets allowed.

- Jan 2016

TripAdvisor Traveler Rating:


Based on 772 reviews

Read Recent Reviews
Why Book Here?

No fees
Lowest price guarantee
Pay at hotel in most cases
If you don't like your hotel,
we'll refund your money.
Cash rewards + hotel points too



Quebec Info
Cruise Ship Terminal of Quebec
Port of Quebec
Quebec City Hotels and Reviews
Quebec City Group Hotel Rates
Map of Hotels near Quebec Cruise Ship Terminal
Hotels near
Nearby Attractions



Hotels near Quebec City Convention Center
0.9 mile SW


Hotels near Universite Laval - Sainte-Foy
4.3 miles SW


Hotels near Galeries de la Capitale
4.8 miles west


Hotels near Laurier Quebec Mall
5 miles SW


Hotels near Quebec Aquarium
6 miles SW


Hotels near Jean Lesage International Airport - YQB
9 miles west


Hotels near Valcartier Village
16 miles NW


Hotels near Mont Ste Anne Resort
23 miles NE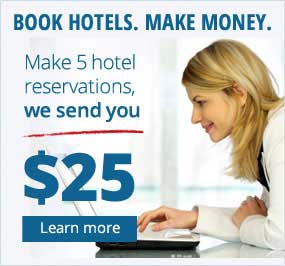 Hotel Tips