0.2 mile

Scholar State College Hotel


205 East Beaver Avenue, State College, PA 16801


0.2 mile from University Park








| | |
| --- | --- |
| Check In | 16 00 |
| Check Out | 11 00 |




Rated High

Upscale, smoke-free, full-service hotel
Near Penn State University
A Tapestry Collection by Hilton hotel
5 floors, 72 rooms and suites
No swimming pool
Exercise room
Restaurant - lounge
Free WiFi
No on-site parking available
Off-site parking costs $12 per night
Pet friendly hotel More >

TripAdvisor Traveler Rating:




Based on 41 reviews

Read Recent Reviews

0.3 mile

Hyatt Place Hotel State College


219 West Beaver Avenue, State College, PA 16801


0.3 mile from University Park








| | |
| --- | --- |
| Check In | 15 00 |
| Check Out | 12 00 |




Rated Very High

Upscale, smoke-free, downtown hotel
Near Penn State University
5 floors, 165 rooms
No swimming pool
24-hour exercise room
24-hour self-serve restaurant - lounge
Free hot breakfast buffet
Free WiFi
Parking costs $10 per night
Not pet friendly

TripAdvisor Traveler Rating:




Based on 803 reviews

Read Recent Reviews

0.3 mile

Days Inn State College


240 South Pugh Street, State College, PA 16801


0.3 mile from University Park








| | |
| --- | --- |
| Check In | 1500 |
| Check Out | 1200 |




Rated Very High

Cheap, smoke-free hotel in downtown State College
Near Penn State
6 floors, 184 rooms and suites
Free 24-hour shuttle to State College Airport
Heated indoor swimming pool - exercise room
Free WiFi
Free parking
Pet friendly hotel More >

TripAdvisor Traveler Rating:




Based on 1734 reviews

Read Recent Reviews

0.3 mile

Graduate Hotel State College


125 South Atherton Street, State College, PA 16801


0.3 mile from University Park








| | |
| --- | --- |
| Check In | 16 00 |
| Check Out | 11 00 |




Rated Very High

Upper-upscale, smoke-free, full-service, downtown hotel
Near Penn State University
7 floors, 150 rooms and suites
Free shuttle to University Park Airport
No swimming pool
24-hour exercise room
Restaurant - lounge
Free WiFi
Parking costs $8 per night
Park and fly not allowed
Not pet friendly

TripAdvisor Traveler Rating:




Based on 174 reviews

Read Recent Reviews

0.9 mile

Rodeway Inn State College


1040 North Atherton Street, State College, PA 16803


0.9 mile from University Park








| | |
| --- | --- |
| Check In | 15 00 |
| Check Out | 11 00 |




Rated High

Cheap, smoke-free hotel/motel near Penn State
1 mile west of downtown State College
2 floors, 29 rooms - no elevator
No swimming pool
Microwave and refrigerator in every room
Free WiFi
Free parking
Not pet friendly

TripAdvisor Traveler Rating:




Based on 103 reviews

Read Recent Reviews

1.0 mile

Sleep Inn State College


111 Village Drive, State College, PA 16803


1.0 mile from University Park








| | |
| --- | --- |
| Check In | 15 00 |
| Check Out | 11 00 |




Rated High

Midscale, smoke-free hotel near Penn State
1 mile northwest of downtown
3 floors, 101 rooms - elevator
Free shuttle to State College Airport M-F
No swimming pool
Exercise room
Free continental breakfast
Free WiFi
Free parking
Not pet friendly

TripAdvisor Traveler Rating:




Based on 228 reviews

Read Recent Reviews

1.1 miles

Days Inn Penn State University State College


1274 North Atherton Street, State College, PA 16803


1.1 miles from University Park








| | |
| --- | --- |
| Check In | 15 00 |
| Check Out | 11 00 |




Rated Very High

Cheap, smoke-free hotel near Penn State University
2 miles west of downtown State College
3 floors, 97 rooms and suites - elevator
No swimming pool
Exercise room
Free continental breakfast
Free WiFi
Free parking - truck parking
Pet friendly hotel More >

TripAdvisor Traveler Rating:




Based on 642 reviews

Read Recent Reviews

1.2 miles

Ramada Inn Conference Center State College


1450 South Atherton Street, State College, PA 16801


1.2 miles from University Park








| | |
| --- | --- |
| Check In | 16 00 |
| Check Out | 11 00 |




Rated Average

Midscale, smoke-free hotel
1 mile east of downtown State College
Near Penn State and Bryce Jordan Center
2 floors, 285 rooms - no elevator
Free shuttle to State College Airport
Heated indoor swimming pool - outdoor pool open in summer
Exercise room
Free WiFi
Free parking - truck parking
Not pet friendly

TripAdvisor Traveler Rating:




Based on 1730 reviews

Read Recent Reviews

1.5 miles

Residence Inn by Marriott State College


1555 University Drive, State College, PA 16801


1.5 miles from University Park








| | |
| --- | --- |
| Check In | 1500 |
| Check Out | 1200 |




Rated High

Upscale, smoke-free, all-suite, extended-stay hotel
1.5 miles east of downtown - near Penn State
3 floors, 81 suites - elevator
Free shuttle to State College Airport
Heated indoor swimming pool - exercise room
Kitchen in every suite
Free hot breakfast buffet
Free WiFi
Free parking
Pet friendly hotel More >

TripAdvisor Traveler Rating:




Based on 205 reviews

Read Recent Reviews

1.6 miles

Super 8 Hotel State College


1663 South Atherton Street, State College, PA 16801


1.6 miles from University Park








| | |
| --- | --- |
| Check In | 1500 |
| Check Out | 1200 |




Rated Average

Cheap, smoke-free hotel 2 miles east of downtown
Near Penn State and Bryce Jordan Center
4 floors, 141 rooms and suites
No swimming pool
Exercise room
Microwave and refrigerator in every room
Free continental breakfast
Free WiFi
Free parking
Pet friendly hotel More >

TripAdvisor Traveler Rating:




Based on 151 reviews

Read Recent Reviews

1.6 miles

Hampton Inn State College


1101 East College Avenue, State College, PA 16801


1.6 miles from University Park








| | |
| --- | --- |
| Check In | 15 00 |
| Check Out | 12 00 |




Rated High

Upper-midscale, smoke-free hotel near Penn State
3 floors, 121 rooms - elevator
Heated outdoor swimming pool - exercise room
Free hot breakfast buffet
Free WiFi
Free parking - truck parking
Not pet friendly

TripAdvisor Traveler Rating:




Based on 752 reviews

Read Recent Reviews

1.7 miles

Courtyard by Marriott Hotel State College


1730 University Drive, State College, PA 16801


1.7 miles from University Park








| | |
| --- | --- |
| Check In | 1500 |
| Check Out | 1200 |




Rated High

Upscale, smoke-free hotel near Penn State
2 miles southeast of downtown State College
3 floors, 78 rooms and suites - elevator
Free shuttle to State College Airport
Indoor swimming pool - exercise room
Restaurant - lounge
Restaurant open for breakfast and dinner only
Free WiFi
Free parking
Not pet friendly

TripAdvisor Traveler Rating:




Based on 154 reviews

Read Recent Reviews

1.7 miles

Hilton Garden Inn State College


1221 East College Avenue, State College, PA 16801


1.7 miles from University Park








| | |
| --- | --- |
| Check In | 15 00 |
| Check Out | 12 00 |




Rated Very High

Upscale, smoke-free, full-service hotel
Near Penn State
4 floors, 103 rooms and suites
Free shuttle to attractions within 5-mile radius
Heated indoor swimming pool - exercise room
Restaurant - lounge - room service
Microwave and refrigerator in every room
Free WiFi
Free parking
Not pet friendly

TripAdvisor Traveler Rating:




Based on 830 reviews

Read Recent Reviews

1.9 miles

Country Inn & Suites by Radisson State College


1357 East College Avenue, State College, PA 16801


1.9 miles from University Park








| | |
| --- | --- |
| Check In | 15 00 |
| Check Out | 12 00 |




Rated Very High

Upper-midscale, smoke-free hotel near Penn State
6 miles from State College Airport
5 floors, 113 rooms and suites
Free shuttle to State College Airport
Heated indoor swimming pool - exercise room
Microwave and refrigerator in every room
Free hot breakfast buffet
Free WiFi
Free parking
Not pet friendly

TripAdvisor Traveler Rating:




Based on 1257 reviews

Read Recent Reviews

2.2 miles

Holiday Inn Express State College


1925 Waddle Road, State College, PA 16803


2.2 miles from University Park








| | |
| --- | --- |
| Check In | 15 00 |
| Check Out | 11 00 |




Rated High

Upper-midscale, smoke-free hotel
Near US 322 and Penn State
Also near University Park Airport
4 floors, 106 rooms and suites
Free shuttle to University Park Airport
No swimming pool
Exercise room
Microwave and refrigerator in every room
Free hot breakfast buffet
Free WiFi
Free parking - truck parking
Not pet friendly

TripAdvisor Traveler Rating:




Based on 386 reviews

Read Recent Reviews

2.3 miles

SpringHill Suites by Marriott State College


1935 Waddle Road, State College, PA 16803


2.3 miles from University Park








| | |
| --- | --- |
| Check In | 1500 |
| Check Out | 1200 |




Rated Very High

Upscale, smoke-free, all-suite hotel
Near US 322, Penn State and University Park Airport
4 floors, 72 studio suites
Free shuttle to State College Airport
Indoor swimming pool - exercise room
Microwave and refrigerator in every suite
Free hot breakfast buffet
Free WiFi
Free parking
Not pet friendly

TripAdvisor Traveler Rating:




Based on 664 reviews

Read Recent Reviews

2.4 miles

Hampton Inn Williamsburg Square State College


1955 Waddle Road, State College, PA 16803


2.4 miles from University Park








| | |
| --- | --- |
| Check In | 15 00 |
| Check Out | 12 00 |




Rated Very High

Upper-midscale, smoke-free hotel near US 322 and Penn State
Also near University Park Airport
4 floors, 71 rooms and suites
Free shuttle to State College Airport
Outdoor swimming pool open in summer Exercise room
Free hot breakfast buffet
Free WiFi
Free parking - truck parking
Not pet friendly

TripAdvisor Traveler Rating:




Based on 492 reviews

Read Recent Reviews

2.6 miles

Penn Stater Conference Center State College


215 Innovation Blvd, State College, PA 16803


2.6 miles from University Park








| | |
| --- | --- |
| Check In | 16 00 |
| Check Out | 11 00 |




Rated Very High

Upper-midscale, smoke-free, full-service hotel
Near State College Airport and Penn State campus
5 floors, 300 rooms and suites
Free shuttle to State College Airport
Indoor swimming pool - exercise room
Restaurant - lounge - room service
Free WiFi
Free parking
Not pet friendly

TripAdvisor Traveler Rating:




Based on 828 reviews

Read Recent Reviews

2.7 miles

Toftrees Golf Resort & Conference Center State College


1 Country Club Lane, State College, PA 16801


2.7 miles from University Park








| | |
| --- | --- |
| Check In | 16 00 |
| Check Out | 11 00 |




Rated High

Upper-midscale, smoke-free, golf resort
Near Penn State and University Park Airport
2 floors, 102 rooms and suites - no elevator
Outdoor swimming pool - exercise room
2 restaurants - lounge - room service
Golf course
Free WiFi
Free parking
Not pet friendly

TripAdvisor Traveler Rating:




Based on 491 reviews

Read Recent Reviews

2.7 miles

Fairfield Inn & Suites by Marriott State College


2215 North Atherton Street, State College, PA 16803


2.7 miles from University Park








| | |
| --- | --- |
| Check In | 1500 |
| Check Out | 1200 |




Rated Very High

Upper-midscale, smoke-free hotel near Penn State
1 mile west of downtown State College
3 floors, 83 rooms and suites - elevator
Free shuttle to State College Airport
Heated indoor swimming pool - exercise room
Free hot breakfast buffet
Free WiFi
Free parking
Not pet friendly

TripAdvisor Traveler Rating:




Based on 437 reviews

Read Recent Reviews

4.4 miles

Best Western Plus University Park Inn & Suites State College


115 Premiere Drive, State College, PA 16801


4.4 miles from University Park








| | |
| --- | --- |
| Check In | 1500 |
| Check Out | 1200 |




Rated Very High

Upper-midscale, smoke-free hotel
Near State College Airport and Penn State campus
4 floors, 79 rooms and suites
Heated indoor swimming pool - exercise room
Microwave and refrigerator in every room
Free hot breakfast buffet
Free WiFi
Free parking - truck parking
Not pet friendly

TripAdvisor Traveler Rating:




Based on 715 reviews

Read Recent Reviews

5 miles

Wyndham Garden Hotel State College Boalsburg


310 Elks Club Road, Boalsburg, PA 16827


5 miles from University Park








| | |
| --- | --- |
| Check In | 1600 |
| Check Out | 1100 |




Rated Very High

Upper-midscale, smoke-free, full-service hotel
6 miles from Penn State University
4 floors, rooms and suites
Indoor swimming pool - outdoor pool - exercise room
The View Restaurant - lounge - room service
Free hot breakfast buffet
Free WiFi
Free parking
Pet friendly hotel More >

TripAdvisor Traveler Rating:




Based on 168 reviews

Read Recent Reviews

8 miles

Econo Lodge Bellefonte


3482 Benner Pike, Bellefonte, PA 16823


8 miles from University Park








| | |
| --- | --- |
| Check In | 15 00 |
| Check Out | 11 00 |




Rated Average

Cheap motel near State College
1 mile southwest of downtown Bellefonte
12 miles from Penn State University
2 floors, 47 rooms - no elevator
Some smoking rooms
No swimming pool
Free continental breakfast
Free WiFi
Free parking
Not pet friendly

TripAdvisor Traveler Rating:




Based on 77 reviews

Read Recent Reviews
We can also help you find hotels in
University Park, Florida
and near
University Park, Texas
.
I loved that HotelGuides helped me find a hotel. You can try to search for one yourself, but this service was so helpful. Just click on the section of the Interstate you are driving on and you see a list of hotels that actually have rooms available.

- Kathy Wilker
Why Book Here?

Pay at hotel
Cancel free
Lowest price guarantee
We add no fees.
If you don't like your hotel,
we'll refund your money.
Cash rewards + hotel points too
University Park Group Hotel Rates
Hotels near Me

Hotels near Downtown State College 0.2 mile west


Hotels near Penn State University 0.7 mile north


Hotels near Atherton Street State College 0.8 mile west


Hotels near Bryce Jordan Center 0.9 mile NE


Hotels near Beaver Stadium 1.2 miles north


Hotels near Waddle Road State College 2.4 miles NW


Hotels near Nittany Valley Sports Centre 3.3 miles north


Hotels near Grange Fairgrounds – Centre Hall PA 10 miles east


Hotels near Black Moshannon State Park 13 miles NW


Hotels near Penn's Cave 14 miles NE


Hotels near Bald Eagle State Park 19 miles NE


Hotels near DelGrossos Amusement Park 25 miles SW


Hotels near Camp Woodward 27 miles east



State College PA Hotels 0.2 mile west


Boalsburg PA Hotels 3.9 miles east


Bellefonte PA Hotels 9 miles NE


Centre Hall PA Hotels 10 miles east


Milesburg PA Hotels 11 miles north


Belleville PA Hotels 15 miles SE


Reedsville PA Hotels 17 miles SE


Philipsburg PA Hotels 20 miles west


Lewistown PA Hotels 20 miles SE


Tyrone PA Hotels 21 miles SW


Huntingdon PA Hotels 23 miles south


Lamar PA Hotels 23 miles NE


Mount Union PA Hotels 28 miles south


Mifflintown PA Hotels 29 miles SE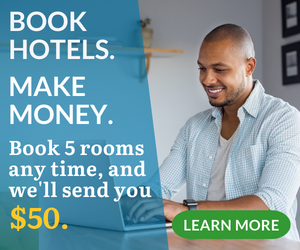 On place pages like this, we order hotels from lowest cost to highest – except we list low-rated hotels at the bottom of the page.

Most of our competitors order these same hotels in other ways that make them more money.
To us, motels are smaller lodgings that have rooms you can enter directly from the parking area.

At hotels, on the other hand, you can enter your room only through a hall inside the building.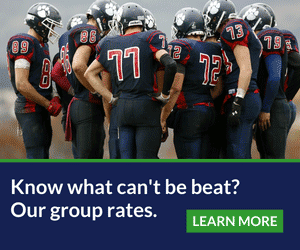 Beware of non-refundable reservations that could cost you a lot of money if you change or cancel them. +

Non-refundable reservations are a gamble that will usually save you less than $10. If you make a $90 non-refundable reservation instead of a $100 refundable booking, you are betting $90 to win $10. Would you do that in Las Vegas?

Don't assume you can cancel a non-refundable reservation without penalty if you notify the hotel weeks or even months in advance. +

Often you cannot – because some hotels' profit strategy is to get paid more than once for the same room for the same night.

Always read cancellation policies carefully before you make a reservation. +

When is the latest date and time you can cancel without penalty?


More >
When you make a reservation, you will receive a confirmation email. Take a copy with you to the hotel.
The earlier in the afternoon you check into a hotel, the more likely you will get a room or suite that matches your preferences.