1.8 miles

Renaissance Waterford Hotel Oklahoma City


6300 Waterford Blvd, Oklahoma City, OK 73118

Call Us


1.8 miles from The Village








| | |
| --- | --- |
| Check In | 1500 |
| Check Out | 1200 |




Rated Average

Upscale, smoke-free, full-service hotel
Near Penn Square Mall
Also near Northwest Expressway
Heated outdoor swimming pool - exercise room
Restaurant - lounge - room service
Free WiFi
Free parking
Not pet friendly

TripAdvisor Traveler Rating:




Based on 297 reviews

Read Recent Reviews

2.2 miles

Ellison Hotel Northwest Oklahoma City - I-44, Exit 126


6201 North Western Avenue, I-44, Exit 126, Oklahoma City, OK 73118

Call Us


2.2 miles from The Village








| | |
| --- | --- |
| Check In | 1600 |
| Check Out | 1200 |




Rated Very High

Upscale, smoke-free, full-service hotel
2 miles from Penn Square Mall
A Tribute Portfolio Hotel
5 floors, 120 rooms and suites
Outdoor rooftop swimming pool - exercise room
Restaurant - lounge - room service
Free WiFi
Free parking
Pet friendly hotel More >

TripAdvisor Traveler Rating:




Based on 8 reviews

Read Recent Reviews

2.4 miles

Comfort Inn at Founders Tower Oklahoma City


5704 Mosteller Drive, Oklahoma City, OK 73112

Call Us


2.4 miles from The Village








| | |
| --- | --- |
| Check In | 14 00 |
| Check Out | 11 00 |




Rated Average

Midscale, smoke-free hotel near Northwest Expressway
Also near Penn Square Mall
3 floors, 51 rooms and suites - elevator
No swimming pool
Exercise room
Microwave and refrigerator in every room
Free hot breakfast buffet
Free WiFi
Free parking
Not pet friendly

TripAdvisor Traveler Rating:




Based on 80 reviews

Read Recent Reviews

2.4 miles

Embassy Suites Northwest Oklahoma City


3233 NW Expressway, Oklahoma City, OK 73112

Call Us


2.4 miles from The Village








| | |
| --- | --- |
| Check In | 15 00 |
| Check Out | 12 00 |




Rated Very High

Upper-upscale, smoke-free, all-suite, full-service hotel
Near Penn Square Mall
On Northwest Expressway
15 floors, 354 suites
Heated indoor swimming pool - exercise room
Restaurant - lounge
Restaurant open for breakfast and dinner only
Microwave and refrigerator in every suite
Free WiFi
Free parking
Not pet friendly

TripAdvisor Traveler Rating:




Based on 88 reviews

Read Recent Reviews

2.4 miles

Country Inn & Suites by Radisson NW Expy Oklahoma City


3141 NW Expressway, Oklahoma City, OK 73112

Call Us


2.4 miles from The Village








| | |
| --- | --- |
| Check In | 15 00 |
| Check Out | 12 00 |




Rated Average

Upper-midscale, smoke-free hotel
On Northwest Expressway
Near Penn Square Mall
10 floors, 80 rooms and suites
Outdoor swimming pool open in summer
Microwave and refrigerator in every room
Free continental breakfast
Free WiFi
Free parking
Not pet friendly

TripAdvisor Traveler Rating:




Based on 509 reviews

Read Recent Reviews

2.5 miles

Residence Inn by Marriott Northwest Oklahoma City


3151 NW Expressway, Oklahoma City, OK 73112

Call Us


2.5 miles from The Village








| | |
| --- | --- |
| Check In | 1500 |
| Check Out | 1200 |




Rated High

Upscale, smoke-free, all-suite, extended-stay hotel
Near Penn Square Mall
5 floors; 59 rooms, 48 suites
Outdoor swimming pool open in summer Exercise room
Kitchen in every suite
Free continental breakfast
Free WiFi
Free parking
Pet friendly hotel More >

TripAdvisor Traveler Rating:




Based on 65 reviews

Read Recent Reviews

2.5 miles

Hilton Garden Inn Midtown Oklahoma City


2809 NW Expressway, Oklahoma City, OK 73112

Call Us


2.5 miles from The Village








| | |
| --- | --- |
| Check In | 15 00 |
| Check Out | 12 00 |




Rated High

Upscale, smoke-free, full-service hotel
On Northwest Expressway - near Penn Square Mall
5 floors, 107 rooms and suites
Heated indoor swimming pool - exercise room
Restaurant - lounge - room service
Microwave and refrigerator in every room
Free WiFi
Free parking
Not pet friendly

TripAdvisor Traveler Rating:




Based on 601 reviews

Read Recent Reviews

2.5 miles

Hampton Inn Northwest Oklahoma City


3022 NW Expressway, Oklahoma City, OK 73112

Call Us


2.5 miles from The Village








| | |
| --- | --- |
| Check In | 15 00 |
| Check Out | 11 00 |




Rated Average

Upper-midscale, smoke-free hotel on NW Expressway
Near Penn Square Mall
5 floors, 96 rooms and suites
Heated indoor swimming pool - exercise room
Free hot breakfast buffet
Free WiFi
Free parking - truck parking
Not pet friendly

TripAdvisor Traveler Rating:




Based on 606 reviews

Read Recent Reviews

2.5 miles

Extended Stay America Suites Oklahoma City Northwest


2720 NW Expressway, Oklahoma City, OK 73112

Call Us


2.5 miles from The Village








| | |
| --- | --- |
| Check In | 1500 |
| Check Out | 1100 |




Rated Average

Budget, smoke-free, all-suite, extended-stay hotel
On Northwest Expressway - near Penn Square Mall
3 floors, 110 suites - elevator
No swimming pool
Kitchen in every suite
Free continental breakfast
Free WiFi
Free parking
Pet friendly hotel More >

TripAdvisor Traveler Rating:




Based on 73 reviews

Read Recent Reviews

2.6 miles

Holiday Inn & Suites North Oklahoma City


6200 North Robinson Avenue, Oklahoma City, OK 73118

Call Us


2.6 miles from The Village








| | |
| --- | --- |
| Check In | 16 00 |
| Check Out | 11 00 |




Rated Average

Upper-midscale, smoke-free hotel
Near science museum
3 miles northwest of Oklahoma City Zoo
3 floors, 145 rooms and suites - elevator
Heated indoor swimming pool - exercise room
Restaurant - lounge
Restaurant open for breakfast and dinner only
Microwave and refrigerator in every room
Free WiFi
Free parking
Pet friendly hotel More >

TripAdvisor Traveler Rating:




Based on 184 reviews

Read Recent Reviews

2.8 miles

Courtyard by Marriott NW Expy Oklahoma City - I-44, Exit 125


1515 NW Expressway, I-44, Exit 125, Oklahoma City, OK 73118

Call Us


2.8 miles from The Village








| | |
| --- | --- |
| Check In | 1500 |
| Check Out | 1200 |




Rated Average

Upscale, smoke-free hotel near I-44
On Northwest Expressway
Also near Penn Square Mall
4 floors, 218 rooms and suites
Heated indoor swimming pool - exercise room
Restaurant - lounge
Restaurant open for breakfast and dinner only
Free WiFi
Free parking
Not pet friendly

TripAdvisor Traveler Rating:




Based on 154 reviews

Read Recent Reviews

2.8 miles

Sleep Inn Oklahoma City - I-44, Exit 125


5200 North Classen Circle, I-44, Exit 125, Oklahoma City, OK 73118

Call Us


2.8 miles from The Village








| | |
| --- | --- |
| Check In | 15 00 |
| Check Out | 11 00 |




Rated Average

Midscale, smoke-free hotel
Near Northwest Expressway
Also near Penn Square Mall and I-44
4 floors, 55 rooms
Heated indoor swimming pool - exercise room
Microwave and refrigerator in every room
Free hot breakfast buffet
Free WiFi
Free parking - truck parking
Not pet friendly

TripAdvisor Traveler Rating:




Based on 95 reviews

Read Recent Reviews

2.8 miles

Tru by Hilton Hotel NW Expressway Oklahoma City


4100 NW Expressway, Oklahoma City, OK 73116

Call Us


2.8 miles from The Village








| | |
| --- | --- |
| Check In | 15 00 |
| Check Out | 12 00 |




Rated Average

Midscale, smoke-free, highway hotel
6 floors, 86 rooms
Outdoor swimming pool open in summer Exercise room
Free continental breakfast
Free WiFi
Free parking
Not pet friendly

TripAdvisor Traveler Rating:




Based on 73 reviews

Read Recent Reviews

2.9 miles

Home2 Suites by Hilton Northwest Oklahoma City


4110 NW Expressway, Oklahoma City, OK 73116

Call Us


2.9 miles from The Village








| | |
| --- | --- |
| Check In | 15 00 |
| Check Out | 12 00 |




Rated Average

Upper-midscale, smoke-free, extended-stay hotel
4 miles from Wiley Post Airport
6 floors, 103 studio and 1-bedroom suites
Outdoor swimming pool open in summer
Exercise room
Kitchen in every suite
Free continental breakfast
Free WiFi
Free parking
Pet friendly hotel More >

TripAdvisor Traveler Rating:




Based on 77 reviews

Read Recent Reviews

2.9 miles

Aloft Hotel Quail Springs Oklahoma City


13111 Highland Park Blvd, Oklahoma City, OK 73120

Call Us


2.9 miles from The Village








| | |
| --- | --- |
| Check In | 1500 |
| Check Out | 1200 |




Rated Very High

Upscale, smoke-free hotel
Near Quail Springs Mall
4 floors, 104 rooms
Outdoor swimming pool open in summer
24-hour exercise room
Restaurant - lounge
Restaurant open for breakfast only
Free WiFi
Free parking
Pet friendly hotel More >

TripAdvisor Traveler Rating:




Based on 80 reviews

Read Recent Reviews

3.2 miles

Courtyard by Marriott Hotel Oklahoma City North


13511 Highland Park Blvd, Oklahoma City, OK 73120

Call Us


3.2 miles from The Village








| | |
| --- | --- |
| Check In | 1500 |
| Check Out | 1200 |




Rated Average

Upscale, smoke-free hotel near Quail Springs Mall
3 floors, 110 rooms and suites - elevator
Heated indoor swimming pool - exercise room
Microwave and refrigerator in every room
Free WiFi
Free parking
Not pet friendly

TripAdvisor Traveler Rating:




Based on 104 reviews

Read Recent Reviews

3.3 miles

Baymont Inn & Suites North Oklahoma City


13500 Plaza Terrace, Oklahoma City, OK 73120

Call Us


3.3 miles from The Village








| | |
| --- | --- |
| Check In | 1500 |
| Check Out | 1100 |




Rated Average

Midscale, smoke-free hotel near Quail Springs Mall
Also near West Memorial Road
3 floors, 63 rooms and suites - elevator
Indoor swimming pool - exercise room
Microwave and refrigerator in every room
Free continental breakfast
Free WiFi
Free parking - truck parking
Pet friendly hotel More >

TripAdvisor Traveler Rating:




Based on 562 reviews

Read Recent Reviews

3.4 miles

Extended Stay America Suites Northwest Oklahoma City


4811 NW Expressway, Oklahoma City, OK 73132

Call Us


3.4 miles from The Village








| | |
| --- | --- |
| Check In | 15 00 |
| Check Out | 11 00 |




Rated Average

Budget, smoke-free, all-suite, extended-stay hotel
Near Wiley Post Airport
3 floors, 70 studio suites - elevator
No swimming pool
Exercise room
Kitchen in every suite
Free continental breakfast
Free WiFi
Free parking
Pet friendly hotel More >

TripAdvisor Traveler Rating:




Based on 36 reviews

Read Recent Reviews

3.4 miles

La Quinta Inn & Suites Northwest Oklahoma City


4829 NW Expressway, Oklahoma City, OK 73132

Call Us


3.4 miles from The Village








| | |
| --- | --- |
| Check In | 15 00 |
| Check Out | 11 00 |




Rated High

Midscale, smoke-free hotel
Near Penn Square Mall
4 miles from Wiley Post Airport
6 floors, 119 rooms and suites
Outdoor swimming pool open in summer
Exercise room
Microwave and refrigerator in every room
Free hot breakfast buffet
Free WiFi
Free parking - truck parking
Pet friendly hotel More >

TripAdvisor Traveler Rating:




Based on 656 reviews

Read Recent Reviews

3.5 miles

Super 8 Motel Fairgrounds Oklahoma City - I-44, Exit 124


2821 NW 39th Street, I-44, Exit 124, Oklahoma City, OK 73112

Call Us


3.5 miles from The Village








| | |
| --- | --- |
| Check In | 1400 |
| Check Out | 1100 |




Rated Very Low – Not Recommended

Cheap motel near I-44, Exit 124
2 floors, 60 rooms - no elevator
Some smoking rooms
No swimming pool
Free continental breakfast
Free WiFi
Free parking
Not pet friendly

TripAdvisor Traveler Rating:




Based on 181 reviews

Read Recent Reviews

3.5 miles

Best Western Plus Memorial Inn & Suites Oklahoma City


1301 West Memorial Road, Oklahoma City, OK 73114

Call Us


3.5 miles from The Village








| | |
| --- | --- |
| Check In | 1500 |
| Check Out | 1100 |




Rated Average

Upper-midscale, smoke-free hotel
Near Quail Springs Mall
3 floors, 53 rooms and suites - elevator
Heated indoor swimming pool - exercise room
Microwave and refrigerator in every room
Free hot breakfast buffet
Free WiFi
Free parking
Not pet friendly

TripAdvisor Traveler Rating:




Based on 618 reviews

Read Recent Reviews

3.5 miles

Days Inn Northwest Oklahoma City - I-44, Exit 124


2801 NW 39th Street, I-44, Exit 124, Oklahoma City, OK 73112

Call Us


3.5 miles from The Village








| | |
| --- | --- |
| Check In | 1400 |
| Check Out | 1100 |




Rated Very Low – Not Recommended

Cheap hotel/motel near I-44
2 floors, 99 rooms - no elevator
Some smoking rooms
Outdoor swimming pool open in summer
Free continental breakfast
Free WiFi
Free parking
Not pet friendly

TripAdvisor Traveler Rating:




Based on 264 reviews

Read Recent Reviews

3.6 miles

Staybridge Suites Quail Springs Oklahoma City


2740 NW 138th Street, Oklahoma City, OK 73134

Call Us


3.6 miles from The Village








| | |
| --- | --- |
| Check In | 15 00 |
| Check Out | 12 00 |




Rated Very High

Upscale, smoke-free, all-suite, extended-stay hotel
Near Quail Springs Mall
4 floors, 106 suites
Outdoor swimming pool open in summer
Exercise room
Kitchen in every suite
Free hot breakfast buffet
Free WiFi
Free parking
Pet friendly hotel More >

TripAdvisor Traveler Rating:




Based on 172 reviews

Read Recent Reviews

3.6 miles

La Quinta Inn & Suites Quail Springs Oklahoma City


3003 West Memorial Road, Oklahoma City, OK 73134

Call Us


3.6 miles from The Village








| | |
| --- | --- |
| Check In | 15 00 |
| Check Out | 11 00 |




Rated Average

Midscale, smoke-free hotel near Quail Springs Mall
3 floors, 96 rooms and suites - elevator
Heated indoor swimming pool - exercise room
Microwave and refrigerator in every room
Free continental breakfast
Free WiFi
Free parking
Pet friendly hotel More >

TripAdvisor Traveler Rating:




Based on 541 reviews

Read Recent Reviews

3.6 miles

SpringHill Suites by Marriott Quail Springs Oklahoma City


3201 West Memorial Road, Oklahoma City, OK 73134

Call Us


3.6 miles from The Village








| | |
| --- | --- |
| Check In | 1500 |
| Check Out | 1200 |




Rated Low – Not Recommended

Upscale, smoke-free, all-suite hotel
Near Quail Springs Mall
6 floors, 128 studio suites
Outdoor swimming pool open in summer
Exercise room
Microwave and refrigerator in every suite
Free hot breakfast buffet
Free WiFi
Free parking
Not pet friendly

TripAdvisor Traveler Rating:




Based on 200 reviews

Read Recent Reviews

3.6 miles

Avid Hotel Quail Springs Oklahoma City


2700 NW 138th Street, Oklahoma City, OK 73134

Call Us


3.6 miles from The Village








| | |
| --- | --- |
| Check In | 15 00 |
| Check Out | 11 00 |




Rated Very High

Midscale, smoke-free hotel near Quail Springs Mall
An IHG Hotel
4 floors, 87 rooms
Outdoor swimming pool open in summer
24-hour exercise room
Free continental breakfast
Free WiFi
Free parking - limited truck parking
Pet friendly hotel More >

TripAdvisor Traveler Rating:




Based on 101 reviews

Read Recent Reviews

3.6 miles

Bradford House Hotel Oklahoma City


1235 NW 38th Street, Oklahoma City, OK 73118

Call Us


3.6 miles from The Village








| | |
| --- | --- |
| Check In | 16 00 |
| Check Out | 11 00 |




Rated High

Midscale, smoke-free, boutique hotel
1.5 miles from Oklahoma City University
2 buildings - 2 and 3 floors, 36 rooms - no elevator
No swimming pool
Restaurant - lounge - bakery
Restaurant open for breakfast and dinner only
Free WiFi
Free parking
Not pet friendly

TripAdvisor Traveler Rating:




Based on 18 reviews

Read Recent Reviews

3.6 miles

Holiday Inn Express Northwest Oklahoma City


3520 NW 135th Street, Oklahoma City, OK 73120

Call Us


3.6 miles from The Village








| | |
| --- | --- |
| Check In | 15 00 |
| Check Out | 11 00 |




Rated High

Upper-midscale, smoke-free hotel
4 miles east of Quail Springs Mall
3 floors, 92 rooms and suites - elevator
No swimming pool
Exercise room
Free hot breakfast buffet
Free WiFi
Free parking
Not pet friendly

TripAdvisor Traveler Rating:




Based on 207 reviews

Read Recent Reviews

3.7 miles

Fairfield Inn & Suites by Marriott NW Expy Oklahoma City


5700 NW Expressway, Oklahoma City, OK 73132

Call Us


3.7 miles from The Village








| | |
| --- | --- |
| Check In | 1500 |
| Check Out | 1200 |




Rated High

Upper-midscale, smoke-free hotel
On Northwest Expressway near Penn Square Mall
5 floors, 110 rooms and suites
Heated indoor swimming pool - exercise room
Microwave and refrigerator in every room
Free hot breakfast buffet
Free WiFi
Free parking
Not pet friendly

TripAdvisor Traveler Rating:




Based on 152 reviews

Read Recent Reviews

3.7 miles

Hilton Garden Inn Quail Springs Oklahoma City


3201 NW 137th Street, Oklahoma City, OK 73142

Call Us


3.7 miles from The Village








| | |
| --- | --- |
| Check In | 15 00 |
| Check Out | 12 00 |




Rated High

Upscale, smoke-free hotel
Near Quail Springs Mall
3 floors, 113 rooms and suites - elevator
Indoor swimming pool - exercise room
Restaurant - lounge
Restaurant open for breakfast and dinner only
Free WiFi
Free parking
Not pet friendly

TripAdvisor Traveler Rating:




Based on 609 reviews

Read Recent Reviews
We can also help you find hotels in
The Villages, Florida
and near
The Village of Indian Hill, Ohio
.
HotelGuides made it easy to choose a hotel based on how far we wanted to get that day. Also liked being able to see the interstate interchange on the map to determine how far off the highway each hotel was.

- Marie Hunt
Why Book Here?

Pay at hotel
Cancel free
Lowest price guarantee
We add no fees.
If you don't like your hotel,
we'll refund your money.
Cash rewards + hotel points too
The Village Group Hotel Rates
Hotels near Me

Hotels near Lake Hefner 2.0 miles west


Hotels near McBride Orthopedic Hospital 2.3 miles east


Hotels near NW Oklahoma City 2.4 miles south


Hotels near Northwest Expressway Oklahoma City 2.6 miles SW


Hotels near Integris Baptist Medical Center 2.6 miles SW


Hotels near Santa Fe Family Life Center 2.8 miles SE


Hotels near North Oklahoma City 3.4 miles north


Hotels near Kilpatrick Turnpike 3.5 miles north


Hotels near Memorial Road Oklahoma City 3.5 miles north


Hotels near Quail Springs Mall 3.7 miles north


Hotels near Coles Garden 4.0 miles SE


Hotels near Oklahoma Heart Hospital North 4.1 miles NW


Hotels near Oklahoma Spine Hospital 4.1 miles NW


Hotels near Mercy Hospital Oklahoma City 4.2 miles NW


Hotels near Oklahoma City University 4.5 miles south



Bethany OK Hotels 5 miles SW


Oklahoma City OK Hotels 7 miles south


Edmond OK Hotels 8 miles NE


Del City OK Hotels 10 miles SE


Midwest City OK Hotels 12 miles SE


Piedmont OK Hotels 12 miles NW


Yukon OK Hotels 12 miles west


Arcadia OK Hotels 15 miles NE


Mustang OK Hotels 16 miles SW


Moore OK Hotels 16 miles south


Choctaw OK Hotels 16 miles east


Newcastle OK Hotels 22 miles south


Harrah OK Hotels 22 miles east


Guthrie OK Hotels 23 miles north


El Reno OK Hotels 24 miles west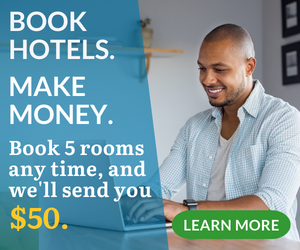 On place pages like this, we order hotels from lowest cost to highest – except we list low-rated hotels at the bottom of the page.

Most of our competitors order these same hotels in other ways that make them more money.
To us, motels are smaller lodgings that have rooms you can enter directly from the parking area.

At hotels, on the other hand, you can enter your room only through a hall inside the building.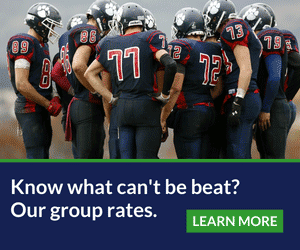 Beware of non-refundable reservations that could cost you a lot of money if you change or cancel them. +

Non-refundable reservations are a gamble that will usually save you less than $10. If you make a $90 non-refundable reservation instead of a $100 refundable booking, you are betting $90 to win $10. Would you do that in Las Vegas?

Don't assume you can cancel a non-refundable reservation without penalty if you notify the hotel weeks or even months in advance. +

Often you cannot – because some hotels' profit strategy is to get paid more than once for the same room for the same night.

Always read cancellation policies carefully before you make a reservation. +

When is the latest date and time you can cancel without penalty?


More >
When you make a reservation, you will receive a confirmation email. Take a copy with you to the hotel.
The earlier in the afternoon you check into a hotel, the more likely you will get a room or suite that matches your preferences.