| | |
| --- | --- |
| Hotels below are sorted by distance from Nashville. | |


Rates shown below are averages. Click See Rates to view rates for your dates.

6 miles

Hampton Inn Rocky Mount


530 North Winstead Avenue, I-95, Exit 138, Rocky Mount, NC 27804


6 miles from Nashville


Enter Dates







| | |
| --- | --- |
| Check In | 15 00 |
| Check Out | 12 00 |




Rated Very High

Upper-midscale, highway hotel
Near I-95 at US 64, Exit 138
Some smoking rooms
Outdoor swimming pool open in summer - exercise room
Free hot breakfast buffet
Free WiFi
Free parking - truck parking

Not pet friendly - no pets allowed. - Jul 2021


Most Recent HotelGuides Reviews Read >

TripAdvisor Traveler Rating:




Based on 1103 reviews

Read Recent Reviews

7 miles

DoubleTree by Hilton Hotel Rocky Mount


651 Winstead Avenue, I-95, Exit 138, Rocky Mount, NC 27804


7 miles from Nashville


Enter Dates







| | |
| --- | --- |
| Check In | 15 00 |
| Check Out | 12 00 |




Rated Average

Upscale, smoke-free, full-service, highway hotel
Near I-95 at US 64
Heated outdoor swimming pool - exercise room
Free WiFi
Free parking

Not pet friendly - no pets allowed. - Jul 2021


Most Recent HotelGuides Reviews Read >

TripAdvisor Traveler Rating:




Based on 1449 reviews

Read Recent Reviews

7 miles

Courtyard by Marriott Hotel Rocky Mount


250 Gateway Blvd, I-95, Exit 138, Rocky Mount, NC 27804


7 miles from Nashville


Enter Dates







| | |
| --- | --- |
| Check In | 1600 |
| Check Out | 1200 |




Rated Average

Upscale, smoke-free, highway hotel
Near I-95 at US 64
Heated indoor swimming pool - 24-hour exercise room
Free WiFi
Free parking

Not pet friendly - no pets allowed. - Mar 2015


Most Recent HotelGuides Reviews Read >

TripAdvisor Traveler Rating:




Based on 323 reviews

Read Recent Reviews

7 miles

Country Inn & Suites by Radisson Rocky Mount


672 English Road, I-95, Exit 138, Rocky Mount, NC 27804


7 miles from Nashville


Enter Dates







| | |
| --- | --- |
| Check In | 15 00 |
| Check Out | 12 00 |




Rated Average

Upper-midscale, smoke-free, highway hotel
Near I-95 at US 64
Heated indoor swimming pool - exercise room
Free hot breakfast buffet
Free WiFi
Free parking

Pet friendly hotel More >

Most Recent HotelGuides Reviews Read >

TripAdvisor Traveler Rating:




Based on 967 reviews

Read Recent Reviews

7 miles

Fairfield Inn & Suites by Marriott Rocky Mount


105 Wellspring Drive, Rocky Mount, NC 27804


7 miles from Nashville


Enter Dates







| | |
| --- | --- |
| Check In | 1500 |
| Check Out | 1200 |




Rated High

Upper-midscale, smoke-free hotel near US 64
5 miles from North Carolina Wesleyan College
Also near Nash Day Hospital
Heated indoor swimming pool - exercise room
Free hot breakfast buffet
Free WiFi
Free parking

Not pet friendly - no pets allowed. - June 2020


Most Recent HotelGuides Reviews Read >

TripAdvisor Traveler Rating:




Based on 22 reviews

Read Recent Reviews

7 miles

Comfort Inn Rocky Mount


200 Gateway Blvd, I-95, Exit 138, Rocky Mount, NC 27804


7 miles from Nashville


Enter Dates







| | |
| --- | --- |
| Check In | 0 11 |
| Check Out | 0 11 |




Rated Average

Midscale, smoke-free, highway hotel near I-95 at US 64
Outdoor swimming pool open in summer - exercise room
Free hot breakfast buffet
Free WiFi
Free parking

Pet friendly hotel More >

Most Recent HotelGuides Reviews Read >

TripAdvisor Traveler Rating:




Based on 404 reviews

Read Recent Reviews

7 miles

Holiday Inn Rocky Mount


200 Enterprise Drive, I-95, Exit 138, Rocky Mount, NC 27804


7 miles from Nashville


Enter Dates







| | |
| --- | --- |
| Check In | 15 00 |
| Check Out | 11 00 |




Rated Very High

Upper-midscale, smoke-free, highway hotel near I-95 at US 64
Heated indoor swimming pool - exercise room
Free WiFi
Free parking - truck parking

Not pet friendly - no pets allowed. - Dec 2016


Most Recent HotelGuides Reviews Read >

TripAdvisor Traveler Rating:




Based on 512 reviews

Read Recent Reviews

7 miles

Candlewood Suites Rocky Mount


688 English Road, I-95, Exit 138, Rocky Mount, NC 27804


7 miles from Nashville


Enter Dates







| | |
| --- | --- |
| Check In | 15 00 |
| Check Out | 12 00 |




Rated Average

Midscale, smoke-free, all-suite, extended-stay hotel
Near I-95 at US 64 and Gateway Convention Center
6 miles northwest of downtown Rocky Mount
Outdoor swimming pool open in summer - exercise room
Kitchen in every suite
Free WiFi
Free parking

Pet friendly hotel More >

Most Recent HotelGuides Reviews Read >

TripAdvisor Traveler Rating:




Based on 368 reviews

Read Recent Reviews

7 miles

Homewood Suites by Hilton Rocky Mount


231 Gateway Blvd, I-95, Exit 138, Rocky Mount, NC 27804


7 miles from Nashville


Enter Dates







| | |
| --- | --- |
| Check In | 15 00 |
| Check Out | 11 00 |




Rated Very High

Upscale, smoke-free, all-suite, extended-stay hotel
Near Nash General Hospital and I-95 at US 64
Outdoor swimming pool open in summer - exercise room
Kitchen in every suite
Free hot breakfast buffet
Free WiFi
Free parking

Not pet friendly - no pets allowed. - Jul 2021


TripAdvisor Traveler Rating:




Based on 269 reviews

Read Recent Reviews

7 miles

Residence Inn by Marriott Rocky Mount


230 Gateway Blvd, I-95, Exit 138, Rocky Mount, NC 27804


7 miles from Nashville


Enter Dates







| | |
| --- | --- |
| Check In | 1600 |
| Check Out | 1200 |




Rated Average

Upscale, smoke-free, all-suite, extended-stay hotel
Near I-95 at US 64
Heated outdoor swimming pool - exercise room
Kitchen in every suite
Free hot breakfast buffet
Free WiFi
Free parking

Pet friendly hotel More >

Most Recent HotelGuides Reviews Read >

TripAdvisor Traveler Rating:




Based on 457 reviews

Read Recent Reviews

7 miles

Tru by Hilton Hotel Rocky Mount


255 Gateway Blvd, Rocky Mount, NC 27804


7 miles from Nashville


Enter Dates







| | |
| --- | --- |
| Check In | 15 00 |
| Check Out | 12 00 |




Midscale, smoke-free hotel
6.5 miles from North Carolina Wesleyan College
Outdoor swimming pool open in summer - exercise room
Free continental breakfast
Free WiFi
Free parking

Pet friendly hotel More >

9 miles

Affordable Suites of America Rocky Mount


1144 Independence Drive, Rocky Mount, NC 27804


9 miles from Nashville


Enter Dates







| | |
| --- | --- |
| Check In | 15 00 |
| Check Out | 11 00 |




Rated Very High

Budget, smoke-free, all-suite, extended-stay motel
Near Golden East Crossing Mall
No swimming pool
Kitchen in every suite
Free WiFi
Free parking

Not pet friendly - no pets allowed. - Jun 2015


Note: This motel does not allow children.


TripAdvisor Traveler Rating:




Based on 28 reviews

Read Recent Reviews

9 miles

Days Inn Golden East Rocky Mount


1340 North Wesleyan Blvd, Rocky Mount, NC 27804


9 miles from Nashville


Enter Dates







| | |
| --- | --- |
| Check In | 1500 |
| Check Out | 1100 |




Rated Very Low – Not Recommended

Cheap motel near Golden East Crossing Mall
Some smoking rooms
Outdoor swimming pool open in summer
Free continental breakfast
Free WiFi
Free parking

Pet friendly motel More >

TripAdvisor Traveler Rating:




Based on 455 reviews

Read Recent Reviews

10 miles

Super 8 Motel Battleboro


7568 NC 48, I-95, Exit 145, Battleboro, NC 27809


10 miles from Nashville


Enter Dates







| | |
| --- | --- |
| Check In | 1500 |
| Check Out | 1100 |




Rated Very Low – Not Recommended

Cheap motel near I-95
5 miles from North Carolina Wesleyan College
Some smoking rooms
No swimming pool
Free continental breakfast
Free WiFi
Free parking

Pet friendly motel More >

TripAdvisor Traveler Rating:




Based on 30 reviews

Read Recent Reviews

10 miles

Red Carpet Inn Battleboro


6953 NC Highway 4, I-95, Exit 145, Battleboro, NC 27809


10 miles from Nashville


Enter Dates







| | |
| --- | --- |
| Check In | 13 00 |
| Check Out | 11 00 |




Rated Average

Cheap motel near I-95 and Peddlers Village
Some smoking rooms
No swimming pool
Free WiFi
Free parking

Pet friendly motel More >

TripAdvisor Traveler Rating:




Based on 35 reviews

Read Recent Reviews

10 miles

Baymont Inn & Suites Battleboro


7095 NC 4, I-95, Exit 145, Battleboro, NC 27809


10 miles from Nashville


Enter Dates







| | |
| --- | --- |
| Check In | 1500 |
| Check Out | 1100 |




Rated Average

Midscale motel near I-95 and Peddlers Village
Some smoking rooms
Outdoor swimming pool open in summer
Free hot breakfast buffet
Free WiFi
Free parking

Not pet friendly - no pets allowed. - Aug 2021


Most Recent HotelGuides Reviews Read >

TripAdvisor Traveler Rating:




Based on 771 reviews

Read Recent Reviews

10 miles

Quality Inn Battleboro


7797 NC 48, I-95, Exit 145, Battleboro, NC 27809


10 miles from Nashville


Enter Dates







| | |
| --- | --- |
| Check In | 0 11 |
| Check Out | 0 11 |




Rated Average

Midscale motel near I-95
4 miles from North Carolina Wesleyan College
Some smoking rooms
Outdoor swimming pool open in summer
Free continental breakfast
Free WiFi
Free parking

Pet friendly motel More >

Most Recent HotelGuides Reviews Read >

TripAdvisor Traveler Rating:




Based on 145 reviews

Read Recent Reviews

14 miles

Hampton Inn & Suites I-95 North Wilson


5606 Lamm Road, I-95, Exit 121, Wilson, NC 27896


14 miles from Nashville


Enter Dates







| | |
| --- | --- |
| Check In | 15 00 |
| Check Out | 11 00 |




Rated High

Upper-midscale, smoke-free hotel near I-95
Outdoor swimming pool open in summer - exercise room
Free hot breakfast buffet
Free WiFi
Free parking

Not pet friendly - no pets allowed. - Jan 2017


Most Recent HotelGuides Reviews Read >

TripAdvisor Traveler Rating:




Based on 585 reviews

Read Recent Reviews

15 miles

Holiday Inn Express & Suites Wilson


5000 Hayes Place, I-95, Exit 121, Wilson, NC 27896


15 miles from Nashville


Enter Dates







| | |
| --- | --- |
| Check In | 15 00 |
| Check Out | 12 00 |




Rated Low – Not Recommended

Upper-midscale, smoke-free hotel near I-95
Also near Wilson Medical Center
Outdoor swimming pool open in summer - exercise room
Free hot breakfast buffet
Free WiFi
Free parking - truck parking

Not pet friendly - no pets allowed. - Feb 2017


Most Recent HotelGuides Reviews Read >

TripAdvisor Traveler Rating:




Based on 192 reviews

Read Recent Reviews

15 miles

Quality Inn & Suites Wilson


4941 Raleigh Road Parkway West, I-95, Exit 121, Wilson, NC 27893


15 miles from Nashville


Enter Dates







| | |
| --- | --- |
| Check In | 15 00 |
| Check Out | 11 00 |




Rated High

Midscale motel near I-95 at Alternate US 264
Some smoking rooms
Outdoor swimming pool open in summer
Exercise room
Free continental breakfast
Free WiFi
Free parking - truck parking

Pet friendly hotel More >

Most Recent HotelGuides Reviews Read >

TripAdvisor Traveler Rating:




Based on 227 reviews

Read Recent Reviews

15 miles

Fairfield Inn & Suites by Marriott Wilson


4915 Hayes Place West, I-95, Exit 121, Wilson, NC 27896


15 miles from Nashville


Enter Dates







| | |
| --- | --- |
| Check In | 1500 |
| Check Out | 1200 |




Rated Average

Upper-midscale, smoke-free hotel
Near I-95 at Alternate US 264
Heated indoor swimming pool - exercise room
Free hot breakfast buffet
Free WiFi
Free parking

Not pet friendly - no pets allowed. - Sep 2021


Most Recent HotelGuides Reviews Read >

TripAdvisor Traveler Rating:




Based on 369 reviews

Read Recent Reviews

15 miles

Sleep Inn Wilson


5011 Hayes Place, I-95, Exit 121, Wilson, NC 27895


15 miles from Nashville


Enter Dates







| | |
| --- | --- |
| Check In | 14 00 |
| Check Out | 11 00 |




Rated Very Low – Not Recommended

Midscale hotel near I-95 at Alternate US 264
Some smoking rooms
Heated indoor swimming pool
Free hot breakfast buffet
Free WiFi
Free parking - truck parking

Pet friendly hotel More >

Most Recent HotelGuides Reviews Read >

TripAdvisor Traveler Rating:




Based on 5 reviews

Read Recent Reviews

15 miles

Comfort Suites Wilson


6415 Southern Village Drive, I-95, Exit 121, Wilson, NC 27895


15 miles from Nashville


Enter Dates







| | |
| --- | --- |
| Check In | 15 00 |
| Check Out | 11 00 |




Rated High

Midscale, smoke-free, all-suite hotel
Near I-95, Exit 121
Outdoor swimming pool open in summer - exercise room
Free hot breakfast buffet
Free WiFi
Free parking

Not pet friendly - no pets allowed. - Aug 2021


Most Recent HotelGuides Reviews Read >

TripAdvisor Traveler Rating:




Based on 329 reviews

Read Recent Reviews

16 miles

Hampton Inn Downtown Wilson


2806 Wolf Trap Drive, Wilson, NC 27896


16 miles from Nashville


Enter Dates







| | |
| --- | --- |
| Check In | 15 00 |
| Check Out | 11 00 |




Rated Very High

Upper-midscale, smoke-free hotel
3 miles northwest of downtown Wilson
Outdoor swimming pool open in summer - exercise room
Free hot breakfast buffet
Free WiFi
Free parking - truck parking

Not pet friendly - no pets allowed. - Jan 2017


TripAdvisor Traveler Rating:




Based on 413 reviews

Read Recent Reviews

16 miles

Candlewood Suites Wilson


2915 Independence Drive West, Wilson, NC 27896


16 miles from Nashville


Enter Dates







| | |
| --- | --- |
| Check In | 15 00 |
| Check Out | 11 00 |




Rated Average

Midscale, smoke-free, all-suite, extended-stay hotel
Near Wilson Municipal Airport
No swimming pool
Exercise room
Kitchen in every suite
Free WiFi
Free parking

Pet friendly hotel More >

Most Recent HotelGuides Reviews Read >

TripAdvisor Traveler Rating:




Based on 186 reviews

Read Recent Reviews

17 miles

Affordable Suites of America Wilson


2023 Westwood Avenue West, Wilson, NC 27893


17 miles from Nashville


Enter Dates







| | |
| --- | --- |
| Check In | 15 00 |
| Check Out | 11 00 |




Rated High

Budget, smoke-free, all-suite, extended-stay motel
Near Wilson Medical Center
Kitchen in every suite
No swimming pool
Free WiFi
Free parking - truck parking

Not pet friendly - no pets allowed. - Dec 2015


Note: This motel does not allow children.


Most Recent HotelGuides Reviews Read >

TripAdvisor Traveler Rating:




Based on 29 reviews

Read Recent Reviews
More about Nashville, NC
We can also help you find hotels in
Nashville, TN
.
Why Book Here?

We add no fees.
Lowest price guarantee
Pay at hotel in most cases
If you don't like your hotel,
we'll refund your money.
Cash rewards + hotel points too
Nashville Group Hotel Rates
Hotels near Me

Hotels near Nash General Hospital 6 miles east


Hotels near Winstead Avenue Rocky Mount 7 miles east


Hotels near Rocky Mount Event Center 10 miles east


Hotels near North Carolina Wesleyan College 11 miles east


Hotels near Dunn Center for the Performing Arts 11 miles east


Hotels near Barton College 17 miles south


Hotels near Louisburg College 21 miles NW



Dortches NC Hotels 7 miles NE


Gold Rock NC Hotels 11 miles NE


Rocky Mount NC Hotels 11 miles east


Battleboro NC Hotels 13 miles NE


Wilson NC Hotels 18 miles south


Louisburg NC Hotels 21 miles NW


Zebulon NC Hotels 22 miles SW


Tarboro NC Hotels 25 miles east


Kenly NC Hotels 28 miles south


Rolesville NC Hotels 28 miles west


Franklinton NC Hotels 29 miles west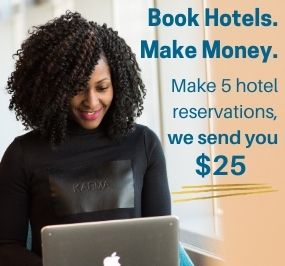 On place pages like this, we order hotels from lowest cost to highest – except we list low-rated hotels at the bottom of the page.

Most of our competitors order these same hotels in other ways that make them more money.
To us, motels are smaller lodgings that have rooms you can enter directly from the parking area.

At hotels, on the other hand, you can enter your room only through a hall inside the building.