Do you need to stay near the VA Medical Center in Manhattan, New York? Then use this simple search form to find nearby hotels, motels, and other lodging.

The Manhattan VA Medical Center provides emergency, inpatient, and outpatient care to veterans living in New York City's boroughs. It is one of two medical centers in the VA NY Harbor Healthcare System (VANYHHS). Veterans may also seek treatment at the Brooklyn VAMC.
Map of Hotels near Manhattan VA Medical Center
Address: 423 E 23 Street, New York, NY 10010
Zoom in (+) to see restaurants and other attractions near hotels.
Hotels closest to Manhattan VA Medical Center

Rates shown below are estimates. Click See Rates for actual current rates.

0.4 mile

Marcel at Gramercy Hotel New York

201 East 24th & 3rd avenue, New York, NY 10011


0.4 mile from Manhattan VA Medical Center

From $189
Enter Dates







| | |
| --- | --- |
| Check In | 15 00 |
| Check Out | 12 00 |




Rated High Midscale, smoke-free, Gramercy Park hotel

In Midtown Manhattan

11 floors, 135 rooms

No swimming pool

Internet access costs $10 per night

No on-site parking available

Off-site parking costs $25 per night

Not pet-friendly - no pets allowed.

- Mar 2016

TripAdvisor Traveler Rating:


Based on 3147 reviews

Read Recent Reviews

0.4 mile

Hotel 17 New York

225 East 17th Street, New York, NY 10003


0.4 mile from Manhattan VA Medical Center

From $89
Enter Dates







| | |
| --- | --- |
| Check In | 15 00 |
| Check Out | 12 00 |




Rated Average Midscale, smoke-free, Midtown Manhattan hotel

In Gramercy Park

8 floors, 125 rooms

No swimming pool

Free Internet in room

No on-site parking available

Off-site parking costs $35-45 per night

Not pet-friendly - no pets allowed.

- May 2016 Most Recent HotelGuides Review

"A basic, no-frills hotel. The bed was a little hard for my taste, and there was no TV guide. Scant furniture in the room.2017-02-07"

More >

TripAdvisor Traveler Rating:


Based on 1355 reviews

Read Recent Reviews

0.5 mile

Lex Boutique Hotel New York

67 Lexington Avenue, New York, NY 10010


0.5 mile from Manhattan VA Medical Center

From $224
Enter Dates







| | |
| --- | --- |
| Check In | 1500 |
| Check Out | 1200 |




Rated High Midscale, smoke-free, Gramercy Park hotel

In Midtown Manhattan

7 floors, 50 rooms and suites

No swimming pool

Free continental breakfast

Free Internet in room

No on-site parking available

Pet-friendly hotel - allows pets up to 20 pounds - $125 per stay pet fee.

- Feb 2017 Most Recent HotelGuides Review

"The beds in my hotel room were uncomfortable.2016-02-29"

TripAdvisor Traveler Rating:


Based on 693 reviews

Read Recent Reviews

0.5 mile

Gramercy Park Hotel New York

2 Lexington Avenue, New York, NY 10010


0.5 mile from Manhattan VA Medical Center

From $499
Enter Dates







| | |
| --- | --- |
| Check In | 15 00 |
| Check Out | 12 00 |




Rated Very High Upper-midscale, smoke-free, full-service hotel

In Midtown Manhattan Gramercy Park

18 floors, 185 rooms and suites

No swimming pool

24-hour exercise room

2 restaurants - 2 lounges - 24-hour room service

Internet access costs $16 per night

Parking costs $65 per night

Pet-friendly hotel - $150 per night pet fee.

- May 2015

TripAdvisor Traveler Rating:


Based on 1460 reviews

Read Recent Reviews

0.5 mile

Inn at Irving Place New York

56 Irving Place, New York, NY 10003


0.5 mile from Manhattan VA Medical Center

From $365
Enter Dates







| | |
| --- | --- |
| Check In | 1500 |
| Check Out | 1100 |




Rated High Luxury, smoke-free, Midtown Manhattan inn

In Gramercy Park

3 floors, 12 rooms and suites - no elevator

No swimming pool

Lounge

Free continental breakfast

Free Internet in room

No on-site parking available

Not pet-friendly - no pets allowed.

- May 2017 Most Recent HotelGuides Review

"Located on a tree-lined street near Union Square but away from the crowds. Close to restaurants, the subway, shops, and amenities. Not modern or sleek, but if you like the feel of a charming B&B with antiques and a private bath, you'll like this inn. Our stay was relaxing and quiet, and we enjoyed the Victorian style. The staff was gracious, accommodating, and welcoming. They went out of their way to help us with luggage, parking, and directions. Good breakfast and tea selection.2016-08-23"

TripAdvisor Traveler Rating:


Based on 90 reviews

Read Recent Reviews

0.5 mile

Park South Hotel New York

124 East 28th Street, New York, NY 10016


0.5 mile from Manhattan VA Medical Center

From $309
Enter Dates







| | |
| --- | --- |
| Check In | 15 00 |
| Check Out | 12 00 |




Rated Very High Luxury, smoke-free, full-service, Midtown Manhattan hotel

Near Gramercy Park

8 floors, 141 rooms

No swimming pool

24-hour exercise room

2 restaurants - rooftop lounge

Free Internet in room

Valet parking only - $35 per night

Not pet-friendly - no pets allowed.

- Sep 2017 Most Recent HotelGuides Review

"The hotel room was clean and comfortable, and the employees were helpful and friendly.2015-11-12"

TripAdvisor Traveler Rating:


Based on 2360 reviews

Read Recent Reviews

0.6 mile

Hotel Giraffe New York

365 Park Avenue South, New York, NY 10016


0.6 mile from Manhattan VA Medical Center

From $389
Enter Dates







| | |
| --- | --- |
| Check In | 1500 |
| Check Out | 1300 |




Rated Very High Luxury, smoke-free, Midtown Manhattan hotel

In Gramercy Park

12 floors, 73 rooms and suites

No swimming pool

Restaurant - lounge - room service

Restaurant open for lunch and dinner only

Free continental breakfast

Free Internet in room

Parking costs $45 per night

Not pet-friendly - no pets allowed.

- Mar 2016

TripAdvisor Traveler Rating:


Based on 3800 reviews

Read Recent Reviews

0.6 mile

W Hotel Union Square New York

201 Park Avenue South, New York, NY 10003


0.6 mile from Manhattan VA Medical Center

From $339
Enter Dates







| | |
| --- | --- |
| Check In | 1500 |
| Check Out | 1200 |




Rated High Luxury, smoke-free, full-service, Chelsea hotel

In Midtown Manhattan

21 floors, 270 rooms - AAA 4 Diamonds

No swimming pool

Exercise room

Restaurant - lounge - 24-hour room service

Internet access costs $15 per night

Valet parking only - $72 per night

Pet-friendly hotel - allows pets up to 45 pounds - $100 per stay pet fee + an additional $25 per night pet fee.

- Mar 2016

TripAdvisor Traveler Rating:


Based on 1500 reviews

Read Recent Reviews

0.6 mile

Gansevoort Park Hotel New York

420 Park Avenue South, New York, NY 10016


0.6 mile from Manhattan VA Medical Center

From $446
Enter Dates







| | |
| --- | --- |
| Check In | 15 00 |
| Check Out | 12 00 |




Rated Very High Luxury, smoke-free, full-service, Midtown Manhattan hotel

In Gramercy Park

17 floors, 249 rooms

Indoor-outdoor rooftop swimming pool open in summer

24-hour exercise room

Restaurant - 2 lounges - 24-hour room service

Full-service spa

Free Internet in room

Valet parking only - $55 per night

Pet-friendly hotel - $100 per stay pet fee.

- Apr 2016

TripAdvisor Traveler Rating:


Based on 2334 reviews

Read Recent Reviews

0.6 mile

Clarion Hotel Park Avenue New York

429 Park Avenue South, New York, NY 10016


0.6 mile from Manhattan VA Medical Center

From $169
Enter Dates







| | |
| --- | --- |
| Check In | 15 00 |
| Check Out | 11 00 |




Rated Average Midscale, smoke-free, Midtown Manhattan hotel

In Gramercy Park

7 floors, 60 rooms

No swimming pool

Free continental breakfast

Free Internet in room

Valet parking only - $45 per night

Not pet-friendly - no pets allowed.

- Apr 2016 Most Recent HotelGuides Review

"We had a pleasant stay. The room was surprisingly clean and had new carpeting, and the bed was the most comfortable bed I've slept on in a hotel. The pillows were great, too. I did hear some traffic noise, but I expected that. The bathroom was good-sized and clean, and the shower was nice and roomy. 2017-08-23"

More >

TripAdvisor Traveler Rating:


Based on 441 reviews

Read Recent Reviews

0.6 mile

Edition Hotel New York

5 Madison Avenue, New York, NY 10010


0.6 mile from Manhattan VA Medical Center

From $591
Enter Dates







| | |
| --- | --- |
| Check In | 1500 |
| Check Out | 1200 |




Rated Very High Luxury, smoke-free hotel near Gramercy Park

Across from Madison Square Park

41 floors; 205 rooms, 68 suites

No swimming pool

Exercise room

Full-service spa

Free Internet in room

Valet parking only - $60 per night

Not pet-friendly - no pets allowed.

- Jul 2015

TripAdvisor Traveler Rating:


Based on 1067 reviews

Read Recent Reviews

0.7 mile

Mondrian Park Avenue Hotel New York

444 Park Avenue South, New York, NY 10016


0.7 mile from Manhattan VA Medical Center

From $408
Enter Dates







| | |
| --- | --- |
| Check In | 15 00 |
| Check Out | 12 00 |




Rated Average
Luxury, smoke-free, full-service, Gramercy Park hotel 20 floors, 189 rooms and suites
No swimming pool
Restaurant – rooftop lounge - night club – room service
Free Internet in room
Valet parking only - $55-65 per night
Not pet-friendly - no pets allowed. - Aug 2017





0.7 mile

Marmara Park Avenue Hotel New York

114 East 32nd Street, New York, NY 10016


0.7 mile from Manhattan VA Medical Center

From $455
Enter Dates







| | |
| --- | --- |
| Check In | 15 00 |
| Check Out | 11 00 |




Rated Very High Luxury, smoke-free, all-suite, Gramercy Park hotel

In Midtown Manhattan

21 floors, 128 suites

No swimming pool

24-hour exercise room

Lounge

Microwave and refrigerator in every suite

Free Internet in room

Parking costs $55-65 per night

Pet-friendly hotel - $100 per stay pet fee.

- Jan 2017 Most Recent HotelGuides Review

"Everything at this hotel was 5-star. It was absolutely beautiful, and the staff couldn't have been better. Then bent over backwards to make my stay as comfortable as possible. Don't hesitate to stay here.2017-03-18"

TripAdvisor Traveler Rating:


Based on 208 reviews

Read Recent Reviews

0.7 mile

Mave Hotel New York

62 Madison Avenue, New York, NY 10016


0.7 mile from Manhattan VA Medical Center

From $459
Enter Dates







| | |
| --- | --- |
| Check In | 1500 |
| Check Out | 1200 |




Rated High Midscale, smoke-free hotel

In Midtown Manhattan Gramercy Park

12 floors, 72 rooms

No swimming pool

Free continental breakfast

Free Internet in room

Valet parking only - $45 per night

Pet-friendly hotel - allows dogs only up to 40 pounds - $150 per stay pet fee.

- Mar 2016

TripAdvisor Traveler Rating:


Based on 956 reviews

Read Recent Reviews

0.7 mile

East Village Hotel New York

147 1st Avenue, New York, NY 10003


0.7 mile from Manhattan VA Medical Center

From $329
Enter Dates







| | |
| --- | --- |
| Check In | 15 00 |
| Check Out | 11 00 |




Rated Average Luxury, smoke-free condos in East Village

Near Tompkins Square Park

4 floors, 18 condos

No swimming pool

Kitchen in every condo

Free Internet in room

No on-site parking available

Not pet-friendly - no pets allowed.

- Sep 2015

TripAdvisor Traveler Rating:


Based on 127 reviews

Read Recent Reviews

0.7 mile

Hyatt Hotel Union Square New York

134 4th Avenue, New York, NY 10003


0.7 mile from Manhattan VA Medical Center

From $475
Enter Dates







| | |
| --- | --- |
| Check In | 15 00 |
| Check Out | 12 00 |




Rated Very High Upscale, smoke-free, full-service, Midtown Manhattan hotel

Near Union Square and Gramercy Park

11 floors, 178 rooms and suites

No swimming pool

Exercise room

2 restaurants - lounge - room service

Free Internet in room

Parking costs $65 per night

Pet-friendly hotel - $125 per stay pet fee.

- Mar 2016

TripAdvisor Traveler Rating:


Based on 1701 reviews

Read Recent Reviews

0.7 mile

James New York NoMad Hotel

22 East 29th Street, New York, NY 10016


0.7 mile from Manhattan VA Medical Center

From $175
Enter Dates







| | |
| --- | --- |
| Check In | 14 00 |
| Check Out | 14 00 |




Rated Average Midscale, smoke-free, Midtown Manhattan hotel

Near Gramercy Park

14 floors, 344 rooms and suites

No swimming pool

Free Internet in room

Valet parking only - $50 per night

Pet-friendly hotel - $50 per stay pet fee.

- Sep 2017

TripAdvisor Traveler Rating:


Based on 43 reviews

Read Recent Reviews

0.7 mile

Redbury Hotel New York

29 East 29th Street, New York, NY 10016


0.7 mile from Manhattan VA Medical Center

From $179
Enter Dates







| | |
| --- | --- |
| Check In | 15 00 |
| Check Out | 11 00 |




Rated High Luxury, smoke-free, Midtown Manhattan hotel

Near Gramercy Park

12 floors, 265 rooms

No swimming pool

Exercise room

Restaurant - lounge

Note: No on-site parking available

Pet-friendly hotel - allows dogs up to 35 pounds, 1 dog per room - $100 per stay pet fee.

- Apr 2016

Note: This hotel charges a resort fee of $28 per night - includes Internet access.

TripAdvisor Traveler Rating:


Based on 378 reviews

Read Recent Reviews

0.7 mile

Hotel Roger Williams New York

131 Madison Avenue, New York, NY 10016


0.7 mile from Manhattan VA Medical Center

From $389
Enter Dates







| | |
| --- | --- |
| Check In | 15 00 |
| Check Out | 12 00 |




Rated High Upper-midscale, smoke-free, full-service hotel

In Midtown Manhattan

In Gramercy Park - convenient to subway

16 floors, 194 rooms

No swimming pool

24-hour exercise room

Restaurant - lounge - 24-hour room service

Parking costs $35 per night

Not pet-friendly - no pets allowed.

- May 2016

Note: This hotel charges an administration fee of $28 per night - includes Internet access.

Most Recent HotelGuides Review

"Two blocks from the subway - good value - room was fairly quiet - didn't have a chair - lobby was pretty - friendly staff - a nice find.2010-11-01"

More >

TripAdvisor Traveler Rating:


Based on 2809 reviews

Read Recent Reviews

0.7 mile

Hotel Grand Union New York

34 East 32nd Street, New York, NY 10016


0.7 mile from Manhattan VA Medical Center

From $290
Enter Dates







| | |
| --- | --- |
| Check In | 15 00 |
| Check Out | 00 00 |




Rated Very High Luxury, smoke-free, full-service, Midtown Manhattan hotel

Near Gramercy Park

10 floors, 90 rooms and suites

No swimming pool

Restaurant - lounge - room service

Free Internet in room

Valet parking only - $60-70 per night

Pet-friendly hotel - $100 per stay fee for each pet.

- Aug 2016

TripAdvisor Traveler Rating:


Based on 194 reviews

Read Recent Reviews

0.7 mile

Evelyn Hotel New York

7 East 27th Street, New York, NY 10016


0.7 mile from Manhattan VA Medical Center

From $279
Enter Dates







| | |
| --- | --- |
| Check In | 15 00 |
| Check Out | 12 00 |




Rated High Luxury, smoke-free, Gramercy Park Midtown Manhattan hotel

6 blocks from Empire State Building

13 floors, 134 rooms, 1 suite

No swimming pool

Free Internet in room

Valet parking only - $40 per night

Not pet-friendly - no pets allowed.

- Mar 2015 Most Recent HotelGuides Review

"Extensive renovations underway during my stay, and the noise during the day made it nearly impossible to relax - room was tiny and disappointing - TV was quite small - shower didn't work - staff moved us to another room, but insisted we pay an upgrade fee - elevator was shared with construction crews - not a happy stay.2013-09-01"

TripAdvisor Traveler Rating:


Based on 2128 reviews

Read Recent Reviews
Why Book Here?

Lowest price guarantee
Pay at hotel in most cases
If you don't like your hotel,
we'll refund your money.
Cash rewards + hotel points too



New York City Info
Manhattan VA Medical Center
New York City Hotels and Reviews
Manhattan Hotels and Reviews
New York City Group Hotel Rates
Map of Hotels near Manhattan VA Medical Center
Hotels near
Nearby Attractions



Hotels near Bellevue Hospital
0.2 mile NE


Hotels near School of Visual Arts
0.3 mile NW


Hotels near Hospital for Joint Diseases
0.3 mile SW


Hotels near Rusk Rehabilitaion at NYU Langone Center
0.4 mile north


Hotels near NYU School of Medicine
0.4 mile north


Hotels near CUNY Baruch College
0.4 mile NW


Hotels near New York Eye and Ear Infirmary
0.5 mile SW


Hotels near NYU Langone Medical Center
0.5 mile north


Hotels near Irving Plaza
0.6 mile west


Hotels near Park Avenue New York
0.7 mile north


Hotels near Madison Avenue New York
0.9 mile north


Hotels near Benjamin Cardozo School of Law
0.9 mile west


Hotels near Parsons School for Design
0.9 mile west


Hotels near CUNY Graduate Center
0.9 mile NW


Hotels near Cooper Union
0.9 mile SW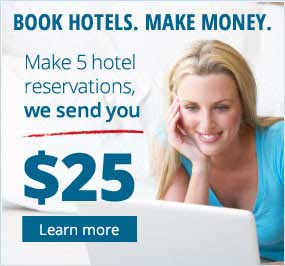 Hotel Tips