Rates shown below are averages. Click See Rates to view rates for your dates.

8 miles

Days Inn Great Barrington


372 Main Street, Great Barrington, MA 01230


8 miles to Hillsdale


Enter Dates







| | |
| --- | --- |
| Check In | 1500 |
| Check Out | 1100 |




Rated High

Cheap, smoke-free motel
Near Bard College at Simon's Rock
No swimming pool
Free continental breakfast
Free WiFi
Free parking

Not pet friendly - no pets allowed. - Jan 2021


Most Recent HotelGuides Reviews Read >

TripAdvisor Traveler Rating:




Based on 790 reviews

Read Recent Reviews

9 miles

Fairfield Inn & Suites by Marriott Great Barrington


249 Stockbridge Road, Great Barrington, MA 01230


9 miles to Hillsdale


Enter Dates







| | |
| --- | --- |
| Check In | 1500 |
| Check Out | 1100 |




Rated High

Upper-midscale, smoke-free hotel
Near Bard College at Simon's Rock
Heated indoor swimming pool - exercise room
Free hot breakfast buffet
Free WiFi
Free parking

Not pet friendly - no pets allowed. - Sep 2015


Most Recent HotelGuides Reviews Read >

TripAdvisor Traveler Rating:




Based on 671 reviews

Read Recent Reviews

9 miles

Travelodge Great Barrington


400 Stockbridge Road, Great Barrington, MA 01230


9 miles to Hillsdale


Enter Dates







| | |
| --- | --- |
| Check In | 1400 |
| Check Out | 1100 |




Rated Average

Cheap, smoke-free motel
Near Bard College at Simon's Rock
Outdoor swimming pool open in summer
Free continental breakfast
Free WiFi
Free parking

Not pet friendly - no pets allowed. - Oct 2015


Most Recent HotelGuides Reviews Read >

TripAdvisor Traveler Rating:




Based on 326 reviews

Read Recent Reviews

9 miles

Holiday Inn Express & Suites Great Barrington


415 Stockbridge Road, Great Barrington, MA 01230


9 miles to Hillsdale


Enter Dates







| | |
| --- | --- |
| Check In | 15 00 |
| Check Out | 11 00 |




Rated High

Upper-midscale, smoke-free hotel
Near Bard College at Simon's Rock
Heated indoor swimming pool - exercise room
Free hot breakfast buffet
Free WiFi
Free parking

Not pet friendly - no pets allowed. - Oct 2015


Most Recent HotelGuides Reviews Read >

TripAdvisor Traveler Rating:




Based on 219 reviews

Read Recent Reviews

13 miles

Pleasant Valley Motel West Stockbridge


42 Stockbridge Road, West Stockbridge, MA 01266


13 miles to Hillsdale


Enter Dates







| | |
| --- | --- |
| Check In | 1300 |
| Check Out | 1000 |




Rated Average

Cheap motel near Norman Rockwell Museum
Also near Berkshire Mountains
Single-story, 16 rooms
Outdoor swimming pool
Free continental breakfast
Free WiFi
Free parking

Not pet friendly - no pets allowed. - Jun 2018


Most Recent HotelGuides Reviews Read >

TripAdvisor Traveler Rating:




Based on 136 reviews

Read Recent Reviews

14 miles

Holiday Inn Club Vacations Oak N' Spruce Resort South Lee


190 Meadow Street, South Lee, MA 01260


14 miles to Hillsdale


Enter Dates







| | |
| --- | --- |
| Check In | 16 00 |
| Check Out | 10 00 |




Rated Average

Upper-midscale, smoke-free resort
Near Lee Premium Outlets
Indoor swimming pool - outdoor pool - 24-hour exercise room
2 restaurants
Free WiFi
Free parking

Not pet friendly - no pets allowed. - May 2018


TripAdvisor Traveler Rating:




Based on 983 reviews

Read Recent Reviews

15 miles

Econo Lodge Lee


980 Pleasant Street, Route 102, Lee, MA 01238


15 miles to Hillsdale


Enter Dates







| | |
| --- | --- |
| Check In | 15 00 |
| Check Out | 11 00 |




15 miles

Wick Hotel Hudson


41 Cross Street, Hudson, NY 12534


15 miles to Hillsdale


Enter Dates







| | |
| --- | --- |
| Check In | 1500 |
| Check Out | 1200 |




Rated High

Upscale, smoke-free, full-service, downtown hotel
Free shuttle to attractions within 5-mile radius
No swimming pool
24-hour exercise room
Free WiFi
Free parking

Pet friendly hotel More >

TripAdvisor Traveler Rating:




Based on 219 reviews

Read Recent Reviews

16 miles

Wheatleigh Hotel Lenox


11 Hawthorne Road, Lenox, MA 01240


16 miles to Hillsdale


Enter Dates







| | |
| --- | --- |
| Check In | 16 00 |
| Check Out | 12 00 |




Rated Very High

Luxury, smoke-free, full-service hotel
In a 22-acre park - short walk to Tanglewood
Member of Leading Hotels of the World
Outdoor swimming pool - exercise room
Free WiFi
Free parking

Pet friendly hotel More >

TripAdvisor Traveler Rating:




Based on 157 reviews

Read Recent Reviews

16 miles

Seven Hills Inn Lenox


40 Plunkett Street, Lenox, MA 01240


16 miles to Hillsdale


Enter Dates







| | |
| --- | --- |
| Check In | 15 00 |
| Check Out | 11 00 |




Rated Very High

Upscale, smoke-free inn near Laurel Lake
Outdoor swimming pool
Free WiFi
Free parking

Pet friendly inn More >

TripAdvisor Traveler Rating:




Based on 538 reviews

Read Recent Reviews

16 miles

Black Swan Inn Lee


435 Laurel Street, Lee, MA 01238


16 miles to Hillsdale


Enter Dates







| | |
| --- | --- |
| Check In | 0 11 |
| Check Out | 0 11 |




Rated Very High

Upscale, smoke-free lakefront motel
An Ascend Hotel Collection Member
No swimming pool
Exercise room
Free continental breakfast
Free WiFi
Free parking

Not pet friendly - no pets allowed. - Jun 2018


Most Recent HotelGuides Reviews Read >

TripAdvisor Traveler Rating:




Based on 805 reviews

Read Recent Reviews

17 miles

Canyon Ranch Lenox


165 Kemble Street, Lenox, MA 01240


17 miles to Hillsdale


Enter Dates







| | |
| --- | --- |
| Check In | 15 00 |
| Check Out | 12 00 |




Rated Very High

Luxury, smoke-free, full-service hotel near downtown
Free shuttle to Albany Airport and Bradley Airport, CT
Heated indoor swimming pool - outdoor pool - exercise room
Free WiFi
Free parking

Pet friendly hotel More >

TripAdvisor Traveler Rating:




Based on 654 reviews

Read Recent Reviews

17 miles

Rookwood Inn Lenox


11 Old Stockbridge Road, Lenox, MA 01240


17 miles to Hillsdale


Enter Dates







| | |
| --- | --- |
| Check In | 15 00 |
| Check Out | 11 00 |




Rated High

Upscale, smoke-free bed and breakfast inn
Near Kennedy Park
5 miles from Bousquet Mountain
No swimming pool
Free WiFi
Free parking

Pet friendly inn More >

TripAdvisor Traveler Rating:




Based on 211 reviews

Read Recent Reviews

17 miles

Miraval Berkshires Resort & Spa Lenox


55 Lee Road, Lenox, MA 01240


17 miles to Hillsdale


Enter Dates







| | |
| --- | --- |
| Check In | 15 30 |
| Check Out | 11 00 |




Rated High

Luxury, smoke-free, full-service, adult-only, spa resort
6 miles from Bousquet Mountain
A Hyatt property
Free shuttle to Bradley Airport
Heated indoor swimming pool - outdoor pool
Fitness center
Yoga and wellness classes available
Full-service spa
Golf course - tennis court

Not pet friendly - no pets allowed. - Oct 2020


Note: Miraval is a digital device-free resort.
Note: This resort charges an amenity fee of 23% per night - includes parking and WiFi.


TripAdvisor Traveler Rating:




Based on 227 reviews

Read Recent Reviews

17 miles

Blantyre Hotel Lenox


16 Blantyre Road, Lenox, MA 01240


17 miles to Hillsdale


Enter Dates







| | |
| --- | --- |
| Check In | 15 00 |
| Check Out | 12 00 |




Rated Very High

Midscale, smoke-free bed and breakfast inn
Near US 7 at US 20
Outdoor swimming pool - exercise room
Full-service spa
Free WiFi
Free parking

Pet friendly bed and breakfast inn More >

TripAdvisor Traveler Rating:




Based on 354 reviews

Read Recent Reviews

17 miles

Church Street Inn Lenox


16 Church Street, Lenox, MA 01240


17 miles to Hillsdale


Enter Dates







| | |
| --- | --- |
| Check In | 15 00 |
| Check Out | 11 00 |




Rated High

Upscale, smoke-free, historic bed and breakfast inn
Near Kennedy Park
No swimming pool
Free WiFi
Free parking

Not pet friendly - no pets allowed. - Jun 2021


TripAdvisor Traveler Rating:




Based on 27 reviews

Read Recent Reviews

17 miles

Birchwood Inn Lenox


7 Hubbard Street, Lenox, MA 01240


17 miles to Hillsdale


Enter Dates







| | |
| --- | --- |
| Check In | 15 00 |
| Check Out | 11 00 |




Rated Very High

Upscale, smoke-free bed and breakfast inn
Near Kennedy Park
2 miles from Tanglewood
No swimming pool
Free WiFi
Free parking

Pet friendly inn More >

TripAdvisor Traveler Rating:




Based on 349 reviews

Read Recent Reviews

18 miles

Courtyard by Marriott Hotel Lenox


70 Pittsfield Road, Lenox, MA 01240


18 miles to Hillsdale


Enter Dates







| | |
| --- | --- |
| Check In | 1500 |
| Check Out | 1100 |




Rated High

Upscale, smoke-free hotel near Kennedy Park
Indoor swimming pool - exercise room
Free WiFi
Free parking

Not pet friendly - no pets allowed. - Aug 2017


Most Recent HotelGuides Reviews Read >

TripAdvisor Traveler Rating:




Based on 189 reviews

Read Recent Reviews

19 miles

Howard Johnson Express Inn Lenox


462 Pittsfield Road, Lenox, MA 01240


19 miles to Hillsdale


Enter Dates







| | |
| --- | --- |
| Check In | 1500 |
| Check Out | 1100 |




Rated Average

Cheap motel near Tanglewood
Some smoking rooms
Outdoor swimming pool open in summer
Free continental breakfast
Free WiFi
Free parking - truck parking

Not pet friendly - no pets allowed. - Feb 2017


Most Recent HotelGuides Reviews Read >

TripAdvisor Traveler Rating:




Based on 464 reviews

Read Recent Reviews

19 miles

Yankee Inn Lenox


461 Pittsfield Road, Lenox, MA 01240


19 miles to Hillsdale


Enter Dates







| | |
| --- | --- |
| Check In | 15 00 |
| Check Out | 11 00 |




Rated High

Midscale, smoke-free hotel near Tanglewood
Convenient to Bousquet Mountain
Heated indoor swimming pool - outdoor pool
Exercise room
Free continental breakfast
Free WiFi
Free parking

Not pet friendly - no pets allowed. - Mar 2017


Most Recent HotelGuides Reviews Read >

TripAdvisor Traveler Rating:




Based on 746 reviews

Read Recent Reviews

20 miles

Hampton Inn & Suites Lenox


445 Pittsfield Road, Lenox, MA 01240


20 miles to Hillsdale


Enter Dates







| | |
| --- | --- |
| Check In | 15 00 |
| Check Out | 11 00 |




Rated Very High

Upper-midscale, smoke-free hotel near Arrowhead Museum
Heated indoor swimming pool - exercise room
Free hot breakfast buffet
Free WiFi
Free parking

Not pet friendly - no pets allowed. - Jan 2017


Most Recent HotelGuides Reviews Read >

TripAdvisor Traveler Rating:




Based on 1133 reviews

Read Recent Reviews

20 miles

Hilton Garden Inn Pittsfield


1032 South Street, Pittsfield, MA 46683


20 miles to Hillsdale


Enter Dates







| | |
| --- | --- |
| Check In | 15 00 |
| Check Out | 12 00 |




Rated Very High

Upscale, smoke-free hotel
3.5 miles south of downtown Pittsfield
Indoor swimming pool - exercise room
Free WiFi
Free parking

Not pet friendly - no pets allowed. - Mar 2016


TripAdvisor Traveler Rating:




Based on 660 reviews

Read Recent Reviews

20 miles

Best Western Berkshire Hills Inn & Suites Pittsfield


1350 West Housatonic Street, Pittsfield, MA 01201


20 miles to Hillsdale


Enter Dates







| | |
| --- | --- |
| Check In | 1500 |
| Check Out | 1100 |




Rated High

Midscale, smoke-free hotel
4 miles west of Pittsfield
Near Pittsfield State Forest
No swimming pool
Exercise room
Free hot breakfast buffet
Free WiFi
Free parking - truck parking

Not pet friendly - no pets allowed. - Mar 2016


Most Recent HotelGuides Reviews Read >

TripAdvisor Traveler Rating:




Based on 616 reviews

Read Recent Reviews

21 miles

Best Western New Baltimore Inn West Coxsackie


12600 NY 9W, I-87, Exit 21B, West Coxsackie, NY 12192


21 miles to Hillsdale


Enter Dates







| | |
| --- | --- |
| Check In | 1400 |
| Check Out | 1100 |




Rated Average

Midscale, smoke-free hotel near I-87
Heated indoor swimming pool - exercise room
Free hot breakfast buffet
Free WiFi
Free parking - truck parking

Not pet friendly - no pets allowed. - Aug 2021


Most Recent HotelGuides Reviews Read >

TripAdvisor Traveler Rating:




Based on 344 reviews

Read Recent Reviews

22 miles

Berkshire Inn Pittsfield


150 West Housatonic Street, Pittsfield, MA 01201


22 miles to Hillsdale


Enter Dates







| | |
| --- | --- |
| Check In | 15 00 |
| Check Out | 11 00 |




Rated Average

Midscale, smoke-free, downtown motel
12 miles northwest of October Mountain State Park
Outdoor swimming pool open in summer
Free continental breakfast
Free WiFi
Free parking - truck parking

Not pet friendly - no pets allowed. - Mar 2016


TripAdvisor Traveler Rating:




Based on 166 reviews

Read Recent Reviews

23 miles

Holiday Inn & Suites Berkshires Pittsfield


One West Street, Pittsfield, MA 01201


23 miles to Hillsdale


Enter Dates







| | |
| --- | --- |
| Check In | 15 00 |
| Check Out | 12 00 |




Rated Average

Upper-midscale, smoke-free, full-service, downtown hotel
12 miles Northwest of October Mountain State Park
Heated indoor swimming pool - exercise room
Full-service spa
Free WiFi
Free parking

Pet friendly hotel More >

Most Recent HotelGuides Reviews Read >

TripAdvisor Traveler Rating:




Based on 36 reviews

Read Recent Reviews

23 miles

Troutbeck Inn Amenia


515 Leedsville Road, Amenia, NY 12545


23 miles to Hillsdale


Enter Dates







| | |
| --- | --- |
| Check In | 16 00 |
| Check Out | 11 00 |




Rated Very High

Luxury, smoke-free, full-service hotel
3 miles from downtown
Outdoor swimming pool
Free WiFi
Free parking

Pet friendly hotel More >

TripAdvisor Traveler Rating:




Based on 98 reviews

Read Recent Reviews

23 miles

Hotel on North Pittsfield


297 North Street, Pittsfield, MA 01201


23 miles to Hillsdale


Enter Dates







| | |
| --- | --- |
| Check In | 15 00 |
| Check Out | 12 00 |




Rated Very High

Luxury, smoke-free, full-service, downtown hotel
No swimming pool
Free WiFi
Free parking

Pet friendly hotel More >

TripAdvisor Traveler Rating:




Based on 832 reviews

Read Recent Reviews

24 miles

Comfort Inn Saugerties


2790 NY 32, I-87, Exit 20, Saugerties, NY 12477


24 miles to Hillsdale


Enter Dates







| | |
| --- | --- |
| Check In | 14 00 |
| Check Out | 11 00 |




Rated Low – Not Recommended

Midscale, smoke-free hotel near I-87
Convenient to Hunter Mountain Ski Resort
Heated indoor swimming pool - exercise room
Free hot breakfast buffet
Free WiFi
Free parking - truck parking

Pet friendly hotel More >

Most Recent HotelGuides Reviews Read >

TripAdvisor Traveler Rating:




Based on 200 reviews

Read Recent Reviews
We can also help you find hotels in
Hillsdale, Michigan
and near
Hillsdale, New Jersey
.
Why Book Here?

Pay at hotel
Cancel free
Lowest price guarantee
We add no fees.
If you don't like your hotel,
we'll refund your money.
Cash rewards + hotel points too
Hillsdale Group Hotel Rates
Hotels near Me

Hotels near Bash Bish Falls 5 miles south


Hotels near Berkshire School 7 miles SE


Hotels near Bard College Simon's Rock 7 miles east


Hotels near Ski Butternut 10 miles east


Hotels near Norman Rockwell Museum 12 miles NE


Hotels near Austen Riggs Center 13 miles NE


Hotels near Shrine of The Divine Mercy 13 miles NE


Hotels near Salisbury School 14 miles SE


Hotels near Warren Street Hudson 15 miles west


Hotels near Hudson Amtrak Station 15 miles west


Hotels near Tanglewood Music Center 16 miles NE


Hotels near Lee Premium Outlets 16 miles NE


Hotels near Hotchkiss School 17 miles south


Hotels near Lime Rock Park 19 miles south


Hotels near Greene Correctional Facility 19 miles NW



South Egremont MA Hotels 6 miles east


Great Barrington MA Hotels 8 miles east


Sheffield MA Hotels 10 miles SE


Claverack NY Hotels 11 miles west


Stockbridge MA Hotels 12 miles NE


West Stockbridge MA Hotels 13 miles NE


Livingston NY Hotels 14 miles west


South Lee MA Hotels 14 miles NE


Hudson NY Hotels 15 miles west


Salisbury CT Hotels 15 miles south


Richmond MA Hotels 15 miles NE


Lakeville CT Hotels 16 miles south


Canaan NY Hotels 16 miles north


Pine Plains NY Hotels 16 miles SW


Lenox MA Hotels 16 miles NE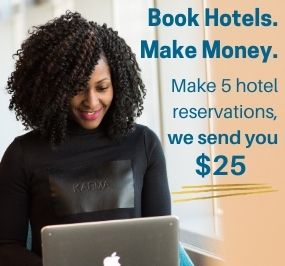 On place pages like this, we order hotels from lowest cost to highest – except we list low-rated hotels at the bottom of the page.

Most of our competitors order these same hotels in other ways that make them more money.
To us, motels are smaller lodgings that have rooms you can enter directly from the parking area.

At hotels, on the other hand, you can enter your room only through a hall inside the building.
Beware of non-refundable reservations that could cost you a lot of money if you change or cancel them. +

Non-refundable reservations are a gamble that will usually save you less than $10. If you make a $90 non-refundable reservation instead of a $100 refundable booking, you are betting $90 to win $10. Would you do that in Las Vegas?

Don't assume you can cancel a non-refundable reservation without penalty if you notify the hotel weeks or even months in advance. +

Often you cannot – because some hotels' profit strategy is to get paid more than once for the same room for the same night.

Always read cancellation policies carefully before you make a reservation. +

When is the latest date and time you can cancel without penalty?


More >
When you make a reservation, you will receive a confirmation email. Take a copy with you to the hotel.
The earlier in the afternoon you check into a hotel, the more likely you will get a room or suite that matches your preferences.