Use this simple form to find hotels, motels, and other lodging near the Chrysler Building on the island of Manhattan in New York City.

The Chrysler Building is located in the Turtle Bay area of Midtown Manhattan. It is a short walk east from Grand Central Terminal.
Map of Hotels near Chrysler Building
Zoom in (+) to see restaurants and other attractions near hotels.
Hotels closest to Chrysler Building

Rates shown below are estimates. Click See Rates for actual current rates.

0.1 mile

Fitzpatrick Grand Central Hotel New York

141 East 44th Street & Lexington Avenue, New York, NY 10017


0.1 mile from Chrysler Building

From $158
Enter Dates







| | |
| --- | --- |
| Check In | 15 00 |
| Check Out | 12 00 |




Rated High Upscale, smoke-free, full-service hotel

In Midtown Manhattan near UN and Chrysler Building

10 floors, 155 rooms and suites

No swimming pool

Restaurant - lounge - 24-hour room service

Internet access costs $15 per night

Valet parking only - $60 per night

Not pet-friendly - no pets allowed.

- Mar 2016 Most Recent HotelGuides Review

"I had an enjoyable stay. The hotel was clean and reasonably priced for NYC. Can't beat the location, and the staff was friendly.2016-09-06"

TripAdvisor Traveler Rating:


Based on 2300 reviews

Read Recent Reviews

0.1 mile

Hotel Boutique at Grand Central New York

447 Lexington Avenue, New York, NY 10017


0.1 mile from Chrysler Building

From $149
Enter Dates







| | |
| --- | --- |
| Check In | 15 00 |
| Check Out | 12 00 |




Rated Very High Upscale, smoke-free, full-service, Midtown Manhattan hotel

Near UN and Turtle Bay

27 floors, 92 rooms

No swimming pool

24-hour exercise room

Restaurant - rooftop lounge - room service

Free Internet in room

No on-site parking available

Not pet-friendly - no pets allowed.

- Aug 2016

TripAdvisor Traveler Rating:


Based on 538 reviews

Read Recent Reviews

0.1 mile

Westin New York Grand Central Hotel

212 East 42nd Street, New York, NY 10017


0.1 mile from Chrysler Building

From $165
Enter Dates







| | |
| --- | --- |
| Check In | 1500 |
| Check Out | 1200 |




Rated High Upscale, smoke-free, full-service, Turtle Bay hotel

In Midtown Manhattan - near UN

Also near Chrysler Building and Grand Central Terminal

41 floors, 788 rooms

No swimming pool

Exercise room

Restaurant - lounge - 24-hour room service

Internet access costs $15 per night

Valet parking only - $65 per night

Pet-friendly hotel - allows up to medium-sized pets only - no pet fee.

- Mar 2016 Most Recent HotelGuides Review

"Great location - room was quite spacious for New York.2011-11-01"

More >

TripAdvisor Traveler Rating:


Based on 3507 reviews

Read Recent Reviews

0.1 mile

Grand Hyatt Hotel New York

109 East 42nd Street, New York, NY 10017


0.1 mile from Chrysler Building

From $291
Enter Dates







| | |
| --- | --- |
| Check In | 16 00 |
| Check Out | 11 00 |




Rated High Luxury, smoke-free, full-service, Midtown East Manhattan hotel

Next to Grand Central Station and Chrysler Building

34 floors, 1311 rooms

No swimming pool

Exercise room

Restaurant - lounge - room service

Free Internet in room

Valet parking only - $70 per night

Not pet-friendly - no pets allowed.

- Apr 2016 Most Recent HotelGuides Review

"Good location - nice room - attractive lobby - we were happy campers.2008-09-01"

TripAdvisor Traveler Rating:


Based on 9001 reviews

Read Recent Reviews

0.1 mile

Wyndham Midtown 45 Hotel New York

205 East 45th Street, New York, NY 10017


0.1 mile from Chrysler Building

From $315
Enter Dates







| | |
| --- | --- |
| Check In | 16 00 |
| Check Out | 10 00 |




Rated Average Upscale, smoke-free, full-service hotel

Near Turtle Bay Midtown Manhattan and UN

33 floors; 73 rooms, 130 suites

No swimming pool

Exercise room

Restaurant - lounge - room service

Free Internet in room

Valet parking only - $55 per night

Not pet-friendly - no pets allowed.

- Mar 2016

TripAdvisor Traveler Rating:


Based on 952 reviews

Read Recent Reviews

0.1 mile

Seton Hotel New York

144 East 40th Street, New York, NY 10016


0.1 mile from Chrysler Building

From $128
Enter Dates







| | |
| --- | --- |
| Check In | 15 00 |
| Check Out | 11 00 |




Rated High Luxury, smoke-free, Midtown Manhattan hotel

In Murray Hill near Grand Central Terminal

6 floors, 60 rooms

No swimming pool

Free Internet in room

No on-site parking available

Off-site parking costs $27 per night

Not pet-friendly - no pets allowed.

- Mar 2016

TripAdvisor Traveler Rating:


Based on 817 reviews

Read Recent Reviews

0.2 mile

Even Hotel Midtown East New York City

219 East 44th Street, New York, NY 10017


0.2 mile from Chrysler Building

From $459
Enter Dates







| | |
| --- | --- |
| Check In | 15 00 |
| Check Out | 11 00 |




Rated Very High Midscale, smoke-free, Midtown Manhattan hotel

In Turtle Bay Area

26 floors, 230 rooms and suites

No swimming pool

24-hour exercise room

Restaurant - lounge

Restaurant open for breakfast and dinner only

Free Internet in room

Parking costs $45 per night

Pet-friendly hotel - $50 per stay fee for each pet.

- Jan 2017

TripAdvisor Traveler Rating:


Based on 408 reviews

Read Recent Reviews

0.2 mile

Renwick Hotel East Midtown New York City

118 East 40th Street, New York, NY 10016


0.2 mile from Chrysler Building

From $161
Enter Dates







| | |
| --- | --- |
| Check In | 15 00 |
| Check Out | 11 00 |




Rated Very High Luxury, smoke-free, full-service, Midtown Manhattan hotel

In Murray Hill

17 floors, 135 rooms and suites

No swimming pool

Exercise room

Restaurant - lounge - room service

Free Internet in room

No on-site parking available

Off-site parking costs $50 per night

Not pet-friendly - no pets allowed.

- May 2017

TripAdvisor Traveler Rating:


Based on 1159 reviews

Read Recent Reviews

0.2 mile

Hampton Inn United Nations New York

231 East 43rd Street, New York, NY 10017


0.2 mile from Chrysler Building

From $408
Enter Dates







| | |
| --- | --- |
| Check In | 15 00 |
| Check Out | 12 00 |




Rated High Midscale, smoke-free, Midtown Manhattan hotel

Near UN

21 floors, 148 rooms

No swimming pool

Exercise room

Free hot breakfast buffet

Free Internet in room

Off-site parking costs $44 per night

Not pet-friendly - no pets allowed.

- Mar 2016 Most Recent HotelGuides Review

"Good hotel, but a little overpriced.2017-11-01"

More >

TripAdvisor Traveler Rating:


Based on 2128 reviews

Read Recent Reviews

0.2 mile

Pod 39 Hotel Midtown New York

145 East 39th Street, New York, NY 10016


0.2 mile from Chrysler Building

From $105
Enter Dates







| | |
| --- | --- |
| Check In | 15 00 |
| Check Out | 12 00 |




Rated High Upscale, smoke-free hotel in Midtown Manhattan

Near Murray Hill

17 floors, 366 rooms and suites

No swimming pool

Restaurant – rooftop lounge

Free Internet in room

Parking costs $35 per night

Pet-friendly hotel - only 1 pet per room up to 15 pounds - $25 per night pet fee.

- Sep 2017

TripAdvisor Traveler Rating:


Based on 3431 reviews

Read Recent Reviews

0.2 mile

St Giles Hotel The Tuscany New York

120 East 39th Street, New York, NY 10016


0.2 mile from Chrysler Building

From $179
Enter Dates







| | |
| --- | --- |
| Check In | 1500 |
| Check Out | 1200 |




Rated Very High Luxury, smoke-free, Midtown Manhattan hotel

In Murray Hill

17 floors, 120 rooms

No swimming pool

Restaurant - lounge - room service

Restaurant open for dinner only

Free Internet in room

Valet parking only - $50 per night

Not pet-friendly - no pets allowed.

- Mar 2016

TripAdvisor Traveler Rating:


Based on 1895 reviews

Read Recent Reviews

0.2 mile

Dylan Hotel New York

52 East 41st Street, New York, NY 10017


0.2 mile from Chrysler Building

From $318
Enter Dates







| | |
| --- | --- |
| Check In | 1500 |
| Check Out | 1200 |




Rated Average Upscale, smoke-free, Murray Hill hotel

In Midtown Manhattan

16 floors, 107 rooms

No swimming pool

24-hour exercise room

Free Internet in room

Valet parking only - $49 per night

Not pet-friendly - no pets allowed.

- Mar 2016

TripAdvisor Traveler Rating:


Based on 909 reviews

Read Recent Reviews

0.2 mile

Library Hotel New York

299 Madison Avenue at 41st Street, New York, NY 10017


0.2 mile from Chrysler Building

From $674
Enter Dates







| | |
| --- | --- |
| Check In | 1500 |
| Check Out | 1200 |




Rated Very High Luxury, smoke-free, full-service hotel

In Turtle Bay Midtown Manhattan

14 floors, 60 rooms

No swimming pool

Restaurant - rooftop lounge - room service

Restaurant open for lunch and dinner only

Free continental breakfast

Free Internet in room

Parking costs $40 per night

Not pet-friendly - no pets allowed.

- May 2016

TripAdvisor Traveler Rating:


Based on 4158 reviews

Read Recent Reviews

0.2 mile

Hilton New York Grand Central Hotel

304 East 42nd Street, New York, NY 10017


0.2 mile from Chrysler Building

From $359
Enter Dates







| | |
| --- | --- |
| Check In | 16 00 |
| Check Out | 12 00 |




Rated High Upscale, smoke-free, full-service hotel near UN

In Turtle Bay, Midtown Manhattan near Chrysler Building

Also near Grand Central Terminal

2 buildings - 17 and 20 floors, 300 rooms and suites

AAA 3 Diamonds

No swimming pool

Exercise room

Restaurant - lounge - room service

Free Internet in room

Valet parking only - $55 per night

Not pet-friendly - no pets allowed.

- Jan 2016 Most Recent HotelGuides Review

"Near the UN; walk to 5th Avenue - room was nice and well-appointed - staff was helpful - adequate food - good hotel.2011-02-01"

More >

TripAdvisor Traveler Rating:


Based on 2517 reviews

Read Recent Reviews

0.2 mile

Roger Smith Hotel New York

501 Lexington Avenue & East 47th Street, New York, NY 10017


0.2 mile from Chrysler Building

From $162
Enter Dates







| | |
| --- | --- |
| Check In | 15 00 |
| Check Out | 12 00 |




Rated High Upscale, smoke-free, Midtown Manhattan hotel near UN

13 floors, 130 rooms

No swimming pool

Free Internet in room

Valet parking only - $50 per night

Not pet-friendly - no pets allowed.

- Mar 2016 Most Recent HotelGuides Review

"The hotel was reasonably priced for the area. I love older hotels, and the room was clean, lovely, and inviting. Wonderful location, too. I'd definitely stay again.2016-10-09"

TripAdvisor Traveler Rating:


Based on 2205 reviews

Read Recent Reviews

0.2 mile

Roosevelt Hotel New York

East 45th Street & Madison Avenue, New York, NY 10017


0.2 mile from Chrysler Building

From $169
Enter Dates







| | |
| --- | --- |
| Check In | 15 00 |
| Check Out | 12 00 |




Rated Average Upscale, smoke-free, Midtown East Manhattan hotel

19 floors, 1015 rooms and suites

No swimming pool

Exercise room

Restaurant - lounge - room service

Restaurant open for breakfast only

Internet access costs $16 per night

Valet parking only - $55 per night

Not pet-friendly - no pets allowed.

- May 2016

TripAdvisor Traveler Rating:


Based on 9105 reviews

Read Recent Reviews

0.2 mile

Bernic Hotel New York

145 East 47th Street, New York, NY 10017


0.2 mile from Chrysler Building

From $144
Enter Dates







| | |
| --- | --- |
| Check In | 16 00 |
| Check Out | 11 00 |




Rated Very High Luxury, smoke-free, full-service, Midtown Manhattan hotel

Near Turtle Bay and UN

22 floors

No swimming pool

Restaurant - lounge - room service

Free continental breakfast only in summer

Free Internet in room

Parking costs $65 per night

Not pet-friendly - no pets allowed.

- Apr 2016

TripAdvisor Traveler Rating:


Based on 240 reviews

Read Recent Reviews

0.2 mile

Shelburne NYC Hotel New York

303 Lexington Avenue, New York, NY 10016


0.2 mile from Chrysler Building

From $289
Enter Dates







| | |
| --- | --- |
| Check In | 15 00 |
| Check Out | 12 00 |




Rated Very High Upscale, smoke-free, full-service, Murray Hill hotel

In Midtown Manhattan

An Affinia Hotel

15 floors, 325 rooms - AAA 3 Diamonds

No swimming pool

Exercise room

Restaurant - lounge - room service

Internet access costs $15 per night

Valet parking only - $65 per night

Pet-friendly hotel - $50 per stay fee for each pet.

- Dec 2014 Most Recent HotelGuides Review

"Great location. The hotel room was nice, clean, and quiet, and it was dark at night. The beds were comfortable. Helpful personnel. Go for it.2016-10-31"

More >

TripAdvisor Traveler Rating:


Based on 4905 reviews

Read Recent Reviews

0.2 mile

St Giles Hotel The Court New York

130 East 39th Street, New York, NY 10016


0.2 mile from Chrysler Building

From $129
Enter Dates







| | |
| --- | --- |
| Check In | 1500 |
| Check Out | 1200 |




Rated High Luxury, smoke-free, Midtown Manhattan hotel

In Murray Hill

2 buildings - 16 and 16 floors; 155 rooms, 43 suites

No swimming pool

Free Internet in room

Valet parking only - $50 per night

Pet-friendly hotel - $150 per stay pet fee.

- May 2016

TripAdvisor Traveler Rating:


Based on 2109 reviews

Read Recent Reviews

0.3 mile

United Nations Hotel New York

302 East 45th Street, New York, NY 10017


0.3 mile from Chrysler Building

From $399
Enter Dates







| | |
| --- | --- |
| Check In | 15 30 |
| Check Out | 11 00 |




Rated Very Low – Not Recommended Midscale, smoke-free, apartment hotel near UN Headquarters

4 floors, 9 apartments

No swimming pool

Free Internet in room

No on-site parking available

Not pet-friendly - no pets allowed.

- Aug 2017

TripAdvisor Traveler Rating:


Based on 24 reviews

Read Recent Reviews

0.3 mile

Iberostar 70 Park Avenue Hotel New York

70 Park Avenue at 38th Street, New York, NY 10016


0.3 mile from Chrysler Building

From $239
Enter Dates







| | |
| --- | --- |
| Check In | 15 00 |
| Check Out | 11 00 |




Rated High Upscale, smoke-free, Murray Hill hotel

In Midtown Manhattan

17 floors, 205 rooms

No swimming pool

Exercise room

Lounge

Free continental breakfast

Internet access costs $16 per night for each device

Valet parking only - $59-69 per night

Pet-friendly hotel - no pet fee.

- Mar 2016

TripAdvisor Traveler Rating:


Based on 444 reviews

Read Recent Reviews

0.3 mile

Lexington Hotel New York

511 Lexington Avenue at 48th Street, New York, NY 10017


0.3 mile from Chrysler Building

From $349
Enter Dates







| | |
| --- | --- |
| Check In | 1600 |
| Check Out | 1200 |




Rated High Luxury, smoke-free, full-service hotel

An Autograph Collection hotel

In Midtown East Manhattan

Near Grand Central Terminal

28 floors, 725 rooms and suites

No swimming pool

24-hour exercise room

2 restaurants - lounge - room service

Free Internet in room

Valet parking only - $50 per night

Pet-friendly hotel - $50 per stay pet fee.

- Oct 2014

TripAdvisor Traveler Rating:


Based on 3441 reviews

Read Recent Reviews

0.3 mile

Residence Inn by Marriott Midtown East NYC

148 East 48th Street, New York, NY 10017


0.3 mile from Chrysler Building

From $186
Enter Dates







| | |
| --- | --- |
| Check In | 1600 |
| Check Out | 1200 |




Rated Very High Upscale, smoke-free, all-suite, extended stay hotel

In Midtown Manhattan - 6 blocks from the UN

17 floors, 211 suites

No swimming pool

Exercise room

Kitchen in every suite

Free hot breakfast buffet

Free Internet in room

No on-site parking available

Off-site parking costs $50 per night

Pet-friendly hotel - allows pets up to 60 pounds, 2 pets per room - $250 per stay fee.

- Mar 2016 Most Recent HotelGuides Review

"The staff was very helpful and pleasant. I'll stay again and definitely recommend this hotel to others.2015-02-24"

TripAdvisor Traveler Rating:


Based on 1710 reviews

Read Recent Reviews

0.3 mile

Kitano Hotel New York

66 Park Avenue at 38th Street, New York, NY 10016


0.3 mile from Chrysler Building

From $219
Enter Dates







| | |
| --- | --- |
| Check In | 15 00 |
| Check Out | 11 00 |




Rated Very High Upscale, full-service, Midtown Manhattan hotel

Near Murray Hill

17 floors, 149 rooms and suites - AAA 4 Diamonds

No swimming pool

2 restaurants - lounge - room service

Internet access costs $10 per night

Valet parking only - $55-65 per night

Not pet-friendly - no pets allowed.

- Mar 2016

TripAdvisor Traveler Rating:


Based on 1184 reviews

Read Recent Reviews

0.3 mile

William Hotel New York

24 East 39th Street, New York, NY 10016


0.3 mile from Chrysler Building

From $329
Enter Dates







| | |
| --- | --- |
| Check In | 15 00 |
| Check Out | 12 00 |




Rated Very High Luxury, smoke-free, extended-stay, Murray Hill hotel

5 floors, 33 rooms and suites

No swimming pool

Restaurant - lounge

Restaurant open for lunch and dinner only

Free Internet in room

No on-site parking available

Not pet-friendly - no pets allowed.

- Feb 2017

TripAdvisor Traveler Rating:


Based on 173 reviews

Read Recent Reviews

0.3 mile

Hotel 48LEX New York

517 Lexington Avenue, New York, NY 10017


0.3 mile from Chrysler Building

From $220
Enter Dates







| | |
| --- | --- |
| Check In | 1600 |
| Check Out | 1100 |




Rated Very High Luxury, smoke-free, full-service hotel

Near Turtle Bay Midtown Manhattan and UN

23 floors, 116 rooms

No swimming pool

24-hour fitness center

Restaurant - lounge - room service

Free continental breakfast

Free Internet in room

Valet parking only - $65-$75 per night

Pet-friendly hotel - allows dogs only - allows dogs up to 30 pounds, 2 dogs per room - $50 per night fee for each pet.

- Sep 2015

TripAdvisor Traveler Rating:


Based on 1529 reviews

Read Recent Reviews

0.3 mile

Gotham Hotel New York

16 East 46th Street, New York, NY 10017


0.3 mile from Chrysler Building

From $200
Enter Dates







| | |
| --- | --- |
| Check In | 15 00 |
| Check Out | 12 00 |




Rated High Upper-midscale, smoke-free, full-service hotel

Near Rockefeller Center in Midtown East Manhattan

25 floors, 66 rooms and suites

No swimming pool

Restaurant - lounge - room service

Free Internet in room

No on-site parking available

Off-site parking costs $40 per night

Pet-friendly hotel - allows dogs only - $100 per stay fee for each dog.

- Dec 2016

TripAdvisor Traveler Rating:


Based on 821 reviews

Read Recent Reviews

0.3 mile

InterContinental Barclay Hotel New York

111 East 48th Street, New York, NY 10017


0.3 mile from Chrysler Building

From $437
Enter Dates







| | |
| --- | --- |
| Check In | 15 00 |
| Check Out | 11 00 |




Rated Very High Luxury, smoke-free, full-service hotel

In East Midtown Manhattan

One-half mile northeast of Grand Central Station

14 floors, 686 rooms

No swimming pool

24-hour exercise room

Restaurant - lounge - room service

Internet access costs $15 per night

Parking costs $75 per night

Pet-friendly hotel - allows pets up to 75 pounds - $75 per night fee for each pet.

- May 2016 Most Recent HotelGuides Review

"Excellent service and attentive personnel. Pleasant bar and restaurant. Hurry up and book a room at this hotel.2016-10-27"

More >

TripAdvisor Traveler Rating:


Based on 1195 reviews

Read Recent Reviews

0.3 mile

Marriott Hotel East Side New York

525 Lexington Avenue & East 49th St, New York, NY 10017


0.3 mile from Chrysler Building

From $149
Enter Dates







| | |
| --- | --- |
| Check In | 1600 |
| Check Out | 1200 |




Rated High Upscale, smoke-free, Midtown East Manhattan hotel

One-half mile from Grand Central Terminal

35 floors, 646 rooms and suites

No swimming pool

24-hour exercise room

Restaurant - lounge

Restaurant open for breakfast and dinner only

Internet access costs $17 per night

Valet parking only - $65 per night

Not pet-friendly - no pets allowed.

- May 2016

TripAdvisor Traveler Rating:


Based on 2233 reviews

Read Recent Reviews

0.3 mile

NH Jolly Madison Towers Hotel New York

22 East 38th Street, New York, NY 10016


0.3 mile from Chrysler Building

From $120
Enter Dates







| | |
| --- | --- |
| Check In | 16 00 |
| Check Out | 11 00 |




Rated Average Upscale, smoke-free, Midtown Manhattan hotel

Located in Murray Hill

18 floors, 244 rooms - AAA 3 Diamonds

No swimming pool

Lounge

Internet access costs $10 per night

Valet parking only - $55 per night

Pet-friendly hotel - allows small pets only, 1 pet per room - $25 per night pet fee.

- Dec 2014

TripAdvisor Traveler Rating:


Based on 2741 reviews

Read Recent Reviews
Why Book Here?

No fees
Lowest price guarantee
Pay at hotel in most cases
If you don't like your hotel,
we'll refund your money.
Cash rewards + hotel points too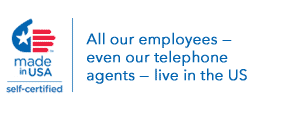 New York City Info
Chrysler Building
New York City Hotels and Reviews
New York City Group Hotel Rates
Map of Hotels near Chrysler Building
Hotels near
Nearby Attractions



Hotels near Grand Central Terminal
0.1 mile NW


Hotels near 90 Park Avenue
0.2 mile west


Hotels near 300 Madison Avenue
0.3 mile west


Hotels near 5th Avenue New York
0.3 mile west


Hotels near New York Public Library
0.4 mile west


Hotels near United Nations
0.4 mile east


Hotels near SUNY College of Optometry
0.4 mile NW


Hotels near Roots Picnic New York City
0.4 mile west


Hotels near American Girl Place New York
0.4 mile north


Hotels near Grace Building
0.4 mile NW


Hotels near 345 Park Avenue
0.5 mile north


Hotels near St Patrick's Cathedral
0.5 mile north


Hotels near Madison Avenue New York
0.5 mile SW


Hotels near Seagram Building
0.5 mile north


Hotels near Park Avenue New York
0.5 mile SW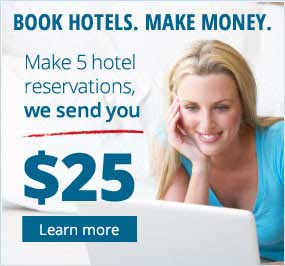 Hotel Tips