Rates shown below are averages. Use Form above to see rates for your dates.

1.8 miles

Americas Best Value Inn South St Louis - I-55, Exit 197


6602 South Lindbergh Blvd, I-55, Exit 197, St Louis, MO 63123


1.8 miles from Concord


Enter Dates







| | |
| --- | --- |
| Check In | 16 00 |
| Check Out | 11 00 |




Rated Very Low – Not Recommended

Cheap, smoke-free, South County hotel near I-55
13 miles from downtown Saint Louis
3 floors, 99 rooms and suites - elevator
Outdoor swimming pool open in summer Exercise room
Free continental breakfast
Free WiFi
Free parking
Not pet friendly

TripAdvisor Traveler Rating:




Based on 82 reviews

Read Recent Reviews

1.8 miles

Aviator Hotel & Suites St Louis - I-55, Exit 197


6921 South Lindbergh Blvd, I-55, Exit 197, St Louis, MO 63125


1.8 miles from Concord


Enter Dates







| | |
| --- | --- |
| Check In | 1600 |
| Check Out | 1100 |




Rated Average

Upper-midscale, smoke-free hotel
Near I-55 at US 50
A BW Signature Collection by Best Western hotel
4 floors, 149 rooms and suites
Heated indoor swimming pool - exercise room
Restaurant - lounge - room service
Restaurant open for breakfast and dinner only
Free WiFi
Free parking
Not pet friendly

TripAdvisor Traveler Rating:




Based on 322 reviews

Read Recent Reviews

3.2 miles

Holiday Inn Express & Suites South St Louis - I-55, Exit 195


4250 Midamerica Lane, I-55, Exit 195, St Louis, MO 63129


3.2 miles from Concord


Enter Dates







| | |
| --- | --- |
| Check In | 15 00 |
| Check Out | 11 00 |




Rated High

Upper-midscale, smoke-free hotel near I-55
4 floors, 99 rooms and suites
Heated indoor swimming pool - exercise room
Microwave and refrigerator in every room
Free hot breakfast buffet
Free WiFi
Free parking
Not pet friendly

TripAdvisor Traveler Rating:




Based on 57 reviews

Read Recent Reviews

3.2 miles

Fairfield Inn & Suites by Marriott South St Louis - I-55, Exit 195


4318 Butler Hill Road, I-55, Exit 195, St Louis, MO 63128


3.2 miles from Concord


Enter Dates







| | |
| --- | --- |
| Check In | 1500 |
| Check Out | 1100 |




Rated Very High

Upper-midscale, smoke-free hotel near I-55, Exit 195
3 miles from Quail Creek Golf Club
3 floors, 77 rooms and suites - elevator
Heated indoor swimming pool - exercise room
Microwave and refrigerator in every room
Free hot breakfast buffet
Free WiFi
Free parking
Not pet friendly

TripAdvisor Traveler Rating:




Based on 13 reviews

Read Recent Reviews

3.2 miles

La Quinta Inn & Suites Saint Louis - I-44, Exit 277B


1580 South Kirkwood Road, I-44, Exit 277B, Sunset Hills, MO 63127


3.2 miles from Concord


Enter Dates







| | |
| --- | --- |
| Check In | 15 00 |
| Check Out | 11 00 |




Rated Average

Midscale, smoke-free hotel
12 miles southwest of St Louis
3 floors, 84 rooms - elevator
Heated indoor swimming pool - exercise room
Microwave and refrigerator in every room
Free hot breakfast buffet
Free WiFi
Free parking
Not pet friendly

TripAdvisor Traveler Rating:




Based on 543 reviews

Read Recent Reviews

3.2 miles

Hampton Inn & Suites South St Louis - I-55, Exit 195


4200 MidAmerica Lane, I-55, Exit 195, St Louis, MO 63129


3.2 miles from Concord


Enter Dates







| | |
| --- | --- |
| Check In | 15 00 |
| Check Out | 11 00 |




Rated Very High

Upper-midscale, smoke-free hotel
Near I-55, Exit 195
4 floors, 92 rooms and suites
Heated indoor swimming pool - exercise room
Free hot breakfast buffet
Free WiFi
Free parking
Not pet friendly

TripAdvisor Traveler Rating:




Based on 1748 reviews

Read Recent Reviews

3.3 miles

Holiday Inn Southwest Viking Sunset Hills - I-44, Exit 277B


10709 Watson Road, I-44, Exit 277B, Sunset Hills, MO 63127


3.3 miles from Concord


Enter Dates







| | |
| --- | --- |
| Check In | 15 00 |
| Check Out | 11 00 |




Rated Average

Upper-midscale, smoke-free, full-service hotel
12 miles southwest of St Louis
Heated indoor swimming pool - outdoor pool
Exercise room
Restaurant - lounge - room service
Free WiFi
Free parking
Pet friendly hotel More >

TripAdvisor Traveler Rating:




Based on 363 reviews

Read Recent Reviews

3.4 miles

Best Western Kirkwood Inn - I-44, Exit 277B


1200 South Kirkwood Road, I-44, Exit 277B, Kirkwood, MO 63122


3.4 miles from Concord


Enter Dates







| | |
| --- | --- |
| Check In | 1500 |
| Check Out | 1100 |




Rated High

Midscale, smoke-free, highway hotel
Near downtown Kirkwood
6 floors, 113 rooms
Outdoor swimming pool open in summer Exercise room
Free hot breakfast buffet
Free WiFi
Free parking - truck parking
Pet friendly hotel More >

TripAdvisor Traveler Rating:




Based on 858 reviews

Read Recent Reviews

4.8 miles

Best Western St Louis Inn - I-55, Exit 193


6224 Heimos Industrial Park, I-55, Exit 193, St Louis, MO 63129


4.8 miles from Concord


Enter Dates







| | |
| --- | --- |
| Check In | 1500 |
| Check Out | 1100 |




Rated Average

Midscale, smoke-free, South County hotel
Near I-55
3 floors, 62 rooms - elevator
Exercise room
Free WiFi
Free parking
Pet friendly hotel More >

TripAdvisor Traveler Rating:




Based on 1070 reviews

Read Recent Reviews

4.9 miles

Extended Stay America Suites Fenton


1662 Fenton Business Park Court, Fenton, MO 63026


4.9 miles from Concord


Enter Dates







| | |
| --- | --- |
| Check In | 15 00 |
| Check Out | 11 00 |




Rated Average

Budget, smoke-free, all-suite, extended-stay hotel
15 miles northeast of Six Flags Mid-America
3 floors, 95 suites - elevator
Outdoor swimming pool is closed indefinitely
Kitchen in every suite
Free continental breakfast
Free WiFi
Free parking
Pet friendly hotel More >

TripAdvisor Traveler Rating:




Based on 168 reviews

Read Recent Reviews

4.9 miles

Fairfield Inn by Marriott Fenton


1680 Fenton Business Park Court, Fenton, MO 63026


4.9 miles from Concord


Enter Dates







| | |
| --- | --- |
| Check In | 1500 |
| Check Out | 1200 |




Rated Average

Upper-midscale, smoke-free hotel
15 miles northeast of Six Flags
3 floors, 106 rooms - elevator
Indoor swimming pool is closed indefinitely
Exercise room
Microwave and refrigerator in every room
Free hot breakfast buffet
Free WiFi
Free parking
Pet friendly hotel More >

TripAdvisor Traveler Rating:




Based on 273 reviews

Read Recent Reviews

5 miles

Super 8 Motel Fenton


650 South Highway Drive, Fenton, MO 63026


5 miles from Concord


Enter Dates







| | |
| --- | --- |
| Check In | 1500 |
| Check Out | 1100 |




Rated Very Low – Not Recommended

Cheap motel 15 miles northeast of Six Flags Mid-America
15 miles southwest of downtown St Louis
2 floors, 72 rooms - no elevator
Some smoking rooms
No swimming pool
Free continental breakfast
Free WiFi
Free parking
Not pet friendly

TripAdvisor Traveler Rating:




Based on 360 reviews

Read Recent Reviews

6 miles

Drury Inn & Suites Fenton


1088 South Highway Drive, Fenton, MO 63026


6 miles from Concord


Enter Dates







| | |
| --- | --- |
| Check In | 15 00 |
| Check Out | 11 00 |




Rated Very High

Upper-midscale, smoke-free hotel
15 miles northeast of Six Flags Mid-America
4 floors, 141 rooms and suites
Heated indoor swimming pool - exercise room
Microwave and refrigerator in every room
Free hot breakfast buffet
Free WiFi
Free parking
Pet friendly hotel More >

TripAdvisor Traveler Rating:




Based on 480 reviews

Read Recent Reviews

6 miles

Pear Tree Inn Fenton


1100 South Highway Drive, Fenton, MO 63026


6 miles from Concord


Enter Dates







| | |
| --- | --- |
| Check In | 15 00 |
| Check Out | 11 00 |




Rated High

Cheap, smoke-free hotel
12 miles northeast of Six Flags Mid-America
3 floors, 190 rooms - elevator
Outdoor swimming pool open in summer
Free continental breakfast
Free WiFi
Free parking
Pet friendly hotel More >

TripAdvisor Traveler Rating:




Based on 236 reviews

Read Recent Reviews

6 miles

Drury Inn & Suites Arnold - I-55, Exit 191


3800 State Route 141, I-55, Exit 191, Arnold, MO 63010


6 miles from Concord


Enter Dates







| | |
| --- | --- |
| Check In | 15 00 |
| Check Out | 11 00 |




Rated High

Upper-midscale, smoke-free hotel near I-55
18 miles from St Louis
6 floors, 155 rooms and suites
Indoor-outdoor swimming pool - exercise room
Microwave and refrigerator in every room
Free hot breakfast buffet
Free WiFi
Free parking
Pet friendly hotel More >

TripAdvisor Traveler Rating:




Based on 361 reviews

Read Recent Reviews

6 miles

Rodeway Inn Fenton


1860 Bowles Avenue, Fenton, MO 63026


6 miles from Concord


Enter Dates







| | |
| --- | --- |
| Check In | 15 00 |
| Check Out | 11 00 |




Cheap, smoke-free motel
13 miles northeast of Six Flags Mid-America
Single-story, 50 rooms
Outdoor swimming pool open in summer
Microwave and refrigerator in every room
Free WiFi
Free parking
Pet friendly motel More >

6 miles

Holiday Inn Express & Suites Fenton


1848 Bowles Avenue, Fenton, MO 63026


6 miles from Concord


Enter Dates







| | |
| --- | --- |
| Check In | 16 00 |
| Check Out | 11 00 |




Rated High

Upper-midscale, smoke-free hotel
13 miles northeast of Six Flags
3 floors, 76 rooms and suites - elevator
Heated indoor swimming pool - exercise room
Microwave and refrigerator in every room
Free hot breakfast buffet
Free WiFi
Free parking
Pet friendly hotel More >

TripAdvisor Traveler Rating:




Based on 212 reviews

Read Recent Reviews

6 miles

SpringHill Suites by Marriott St Louis Brentwood - I-64, Exit 31B


1231 Strassner Drive, I-64, Exit 31B, Brentwood, MO 63144


6 miles from Concord


Enter Dates







| | |
| --- | --- |
| Check In | 1500 |
| Check Out | 1200 |




Rated High

Upscale, smoke-free, all-suite hotel
Near St Louis Galleria
5 miles from Washington University at St Louis
6 floors, 123 studio suites
No swimming pool
24-hour exercise room
Microwave and refrigerator in every suite
Free hot breakfast buffet
Free WiFi
Parking costs $10 per night
Not pet friendly

TripAdvisor Traveler Rating:




Based on 305 reviews

Read Recent Reviews

7 miles

WoodSpring Suites Arnold - I-55, Exit 191


888 Arnold Commons Drive, I-55, Exit 191, Arnold, MO 63010


7 miles from Concord


Enter Dates







| | |
| --- | --- |
| Check In | 15 00 |
| Check Out | 11 00 |




Rated High

Budget, smoke-free, all-suite, extended-stay hotel
Located near I-55, Exit 191
4 floors, 124 suites
No swimming pool
Kitchen in every suite
Free WiFi
Free parking
Pet friendly hotel More >

Note: Some WoodSpring Suites charge a weekly rate, even if you stay just one night.


TripAdvisor Traveler Rating:




Based on 143 reviews

Read Recent Reviews

7 miles

TownePlace Suites by Marriott Brentwood - I-64, Exit 31B


1695 South Hanley Road, I-64, Exit 31B, Brentwood, MO 63144


7 miles from Concord


Enter Dates







| | |
| --- | --- |
| Check In | 1500 |
| Check Out | 1200 |




Rated High

Midscale, smoke-free, all-suite, extended-stay hotel
3 miles from Washington University at St Louis
7 floors, 128 studio and 1-bedroom suites
Indoor swimming pool - 24-hour exercise room
Kitchen in every suite
Free hot breakfast buffet
Free WiFi
Free parking
Pet friendly hotel More >

TripAdvisor Traveler Rating:




Based on 13 reviews

Read Recent Reviews

7 miles

Drury Inn & Suites Brentwood - I-64, Exit 31B


8700 Eager Road, I-64, Exit 31B, Brentwood, MO 63144


7 miles from Concord


Enter Dates







| | |
| --- | --- |
| Check In | 15 00 |
| Check Out | 11 00 |




Rated Very High

Upper-midscale, smoke-free hotel
Near I-64 and St Louis Galleria
8 floors, 210 rooms and suites
Heated indoor-outdoor swimming pool
24-hour exercise room
Microwave and refrigerator in every room
Free hot breakfast buffet
Free WiFi
Free parking
Pet friendly hotel More >

TripAdvisor Traveler Rating:




Based on 568 reviews

Read Recent Reviews

7 miles

Courtyard by Marriott Hotel Richmond Heights - I-64, Exit 31B


8101 Dale Avenue, I-64, Exit 31B, Richmond Heights, MO 63117


7 miles from Concord


Enter Dates







| | |
| --- | --- |
| Check In | 1500 |
| Check Out | 1200 |




Rated High

Upscale, smoke-free hotel
Near St Louis Galleria
5 floors, 141 rooms and suites
No swimming pool
Exercise room
Restaurant - lounge
Restaurant open for breakfast and dinner only
Microwave and refrigerator in every room
Free WiFi
Free parking
Not pet friendly

TripAdvisor Traveler Rating:




Based on 27 reviews

Read Recent Reviews

7 miles

Red Roof Plus+ Inn & Suites Forest Park St Louis - I-44, Exit 286


5823 Wilson Avenue, I-44, Exit 286, St Louis, MO 63110


7 miles from Concord


Enter Dates







| | |
| --- | --- |
| Check In | 15 00 |
| Check Out | 11 00 |




Rated Low – Not Recommended

Midscale, smoke-free, West End St Louis motel
Near I-44
3.5 miles southeast of Washington University
3 floors, 110 rooms - elevator
No swimming pool
Free WiFi
Free parking
Pet friendly motel More >

TripAdvisor Traveler Rating:




Based on 457 reviews

Read Recent Reviews

7 miles

Residence Inn by Marriott Galleria Richmond Heights


8011 Galleria Parkway, Richmond Heights, MO 63117


7 miles from Concord


Enter Dates







| | |
| --- | --- |
| Check In | 1600 |
| Check Out | 1100 |




Rated Average

Upscale, smoke-free, all-suite, extended-stay hotel
Near St Louis Galleria Mall
4 miles west of Saint Louis Zoo
Heated outdoor swimming pool - exercise room
Kitchen in every suite
Free hot breakfast buffet
Free WiFi
Free parking
Pet friendly hotel More >

TripAdvisor Traveler Rating:




Based on 292 reviews

Read Recent Reviews

7 miles

Homewood Suites by Hilton St Louis Galleria - I-170, Exit 1E


8040 Clayton Road, I-170, Exit 1E, Richmond Heights, MO 63117


7 miles from Concord


Enter Dates







| | |
| --- | --- |
| Check In | 15 00 |
| Check Out | 12 00 |




Rated High

Upscale, smoke-free, all-suite, extended-stay hotel
Near St Louis Galleria Mall
2 blocks from Richmond Heights Metrolink Station
10 floors, 158 suites
Heated indoor swimming pool - exercise room
Kitchen in every suite
Free hot breakfast buffet
Free WiFi
Free parking - truck parking
Not pet friendly

TripAdvisor Traveler Rating:




Based on 1088 reviews

Read Recent Reviews

7 miles

Courtyard by Marriott Hotel West County St. Louis - I-270, Exit 9


12815 Daylight Drive, I-270, Exit 9, St. Louis, MO 63131


7 miles from Concord


Enter Dates







| | |
| --- | --- |
| Check In | 1500 |
| Check Out | 1200 |




Rated High

Upscale, smoke-free hotel
Connected to Residence Inn
10 miles from Logan University
4 floors, 110 rooms and suites
Indoor swimming pool - exercise room
Restaurant - lounge
Restaurant open for breakfast and dinner only
Free WiFi
Free parking
Not pet friendly

TripAdvisor Traveler Rating:




Based on 14 reviews

Read Recent Reviews

7 miles

Residence Inn by Marriott West County St. Louis - I-270, Exit 9


12815 Daylight Drive, I-270, Exit 9, St. Louis, MO 63131


7 miles from Concord


Enter Dates







| | |
| --- | --- |
| Check In | 1500 |
| Check Out | 1200 |




Rated High

Upscale, smoke-free, all-suite, extended-stay hotel
Connected to Courtyard by Marriott Hotel
10 miles from Logan University
4 floors, 101 suites
Indoor swimming pool - 24-hour exercise room
Kitchen in every suite
Free hot breakfast buffet
Free WiFi
Free parking
Pet friendly hotel More >

TripAdvisor Traveler Rating:




Based on 30 reviews

Read Recent Reviews

8 miles

Drury Inn & Suites Southwest Valley Park


5 Lambert Drury Plaza, Valley Park, MO 63088


8 miles from Concord


Enter Dates







| | |
| --- | --- |
| Check In | 15 00 |
| Check Out | 11 00 |




Rated Very High

Upper-midscale, smoke-free hotel 18 miles southwest of St Louis
7 floors, 175 rooms and suites
Heated indoor-outdoor swimming pool - exercise room
Microwave and refrigerator in every room
Free hot breakfast buffet
Free WiFi
Free parking
Pet friendly hotel More >

TripAdvisor Traveler Rating:




Based on 505 reviews

Read Recent Reviews

8 miles

Hilton Hotel Frontenac - I-64, Exit 28A


1335 Lindbergh, I-64, Exit 28A, Frontenac, MO 63131


8 miles from Concord


Enter Dates







| | |
| --- | --- |
| Check In | 15 00 |
| Check Out | 12 00 |




Rated High

Upper-upscale, smoke-free, full-service hotel near I-64
4 miles from Missouri Baptist University
14 miles south of St Louis Airport
3 floors, 263 rooms and suites - elevator
Free shuttle to attractions within 5-mile radius
Outdoor swimming pool open in summer Exercise room
2 restaurants - lounge - room service
Free WiFi
Free parking
Not pet friendly

TripAdvisor Traveler Rating:




Based on 1350 reviews

Read Recent Reviews

8 miles

Hampton Inn Southwest Valley Park


9 Lambert Drury Place, Valley Park, MO 63088


8 miles from Concord


Enter Dates







| | |
| --- | --- |
| Check In | 15 00 |
| Check Out | 12 00 |




Rated Very High

Upper-midscale, smoke-free hotel
21 miles southwest of St Louis Airport
4 floors, 92 rooms
Outdoor swimming pool open in summer Exercise room
Microwave and refrigerator in every room
Free hot breakfast buffet
Free WiFi
Free parking
Not pet friendly

TripAdvisor Traveler Rating:




Based on 599 reviews

Read Recent Reviews
We can also help you find hotels in
Concord, North Carolina
and in
Concord, Ohio
.
HotelGuides was very helpful. It was hassle free and I found a room at a great price when I needed it.

- Melissa Rigsby
Why Book Here?

Pay at hotel
Cancel free
Lowest price guarantee
We add no fees.
If you don't like your hotel,
we'll refund your money.
Cash rewards + hotel points too
Concord Group Hotel Rates
Hotels near Me

Hotels near Lindbergh Blvd St Louis 1.2 miles SE


Hotels near Ulysses S Grant National Historic Site 1.2 miles north


Hotels near Grant's Farm 1.4 miles north


Hotels near St Anthony's Medical Center St Louis 2.0 miles SW


Hotels near South County Center Mall 2.2 miles SE


Hotels near Center St Louis Sports Complex 2.6 miles NE


Hotels near Magic House 3.9 miles NW


Hotels near South County 4.0 miles south


Hotels near Jefferson Barracks National Cemetery 4.2 miles SE


Hotels near River City Casino 5 miles east


Hotels near Manchester Road St Louis 6 miles north


Hotels near West County Center Mall 7 miles NW


Hotels near Saint Louis Galleria Mall 7 miles north


Hotels near Helium Comedy Club 7 miles north


Hotels near The Hill 7 miles NE



Sappington MO Hotels 1.3 miles west


Affton MO Hotels 1.9 miles NE


Crestwood MO Hotels 2.3 miles NW


Mehlville MO Hotels 2.4 miles SE


Sunset Hills MO Hotels 2.7 miles west


Shrewsbury MO Hotels 4.2 miles north


Lemay MO Hotels 4.2 miles east


Webster Groves MO Hotels 4.2 miles north


Kirkwood MO Hotels 4.7 miles NW


Maplewood MO Hotels 6 miles north


Des Peres MO Hotels 6 miles NW


Fenton MO Hotels 6 miles west


Richmond Heights MO Hotels 7 miles north


Arnold MO Hotels 7 miles south


Valley Park MO Hotels 7 miles west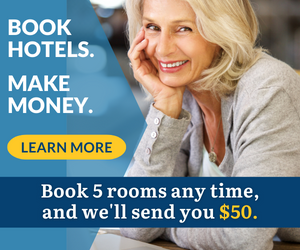 On place pages like this, we order hotels from lowest cost to highest – except we list low-rated hotels at the bottom of the page.

Most of our competitors order these same hotels in other ways that make them more money.
To us, motels are smaller lodgings that have rooms you can enter directly from the parking area.

At hotels, on the other hand, you can enter your room only through a hall inside the building.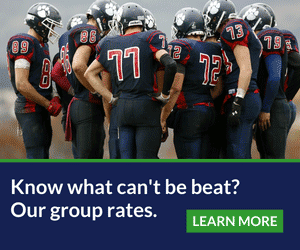 Beware of non-refundable reservations that could cost you a lot of money if you change or cancel them. +

Non-refundable reservations are a gamble that will usually save you less than $10. If you make a $90 non-refundable reservation instead of a $100 refundable booking, you are betting $90 to win $10. Would you do that in Las Vegas?

Don't assume you can cancel a non-refundable reservation without penalty if you notify the hotel weeks or even months in advance. +

Often you cannot – because some hotels' profit strategy is to get paid more than once for the same room for the same night.

Always read cancellation policies carefully before you make a reservation. +

When is the latest date and time you can cancel without penalty?


More >
When you make a reservation, you will receive a confirmation email. Take a copy with you to the hotel.
The earlier in the afternoon you check into a hotel, the more likely you will get a room or suite that matches your preferences.