1.1 miles

Renaissance St Louis Airport Hotel - I-70, Exit 237 & 238A


9801 Natural Bridge Road, I-70, Exit 237 & 238A, St Louis, MO 63134

Call Us


1.1 miles from Berkeley








| | |
| --- | --- |
| Check In | 1600 |
| Check Out | 1200 |




Rated High

Upscale, smoke-free, full-service hotel near I-70
1.5 miles from St Louis Airport
12 floors, 393 rooms and suites
Free shuttle to St Louis Airport
Heated indoor swimming pool - outdoor pool
24-hour exercise room
Restaurant - lounge - room service
WiFi costs $10 per night
Parking costs $15 per night
Park and fly not allowed
Not pet friendly

TripAdvisor Traveler Rating:




Based on 963 reviews

Read Recent Reviews

1.4 miles

Hilton Garden Inn St Louis Airport - I-70, Exit 239 & 240


4450 Evans Place Drive, I-70, Exit 239 & 240, St Louis, MO 63134

Call Us


1.4 miles from Berkeley








| | |
| --- | --- |
| Check In | 16 00 |
| Check Out | 12 00 |




Rated High

Upscale, smoke-free hotel near I-70
3.5 miles from St Louis Airport
3 floors, 136 rooms - elevator
Free 24-hour shuttle to St Louis Airport
Free shuttle to other attractions within 5-mile radius
Heated indoor swimming pool - exercise room
Restaurant - lounge
Restaurant open for breakfast and dinner only
Microwave and refrigerator in every room
Free WiFi
Free parking
Park and fly costs $10 per night
Not pet friendly

TripAdvisor Traveler Rating:




Based on 1296 reviews

Read Recent Reviews

1.4 miles

Holiday Inn Express & Suites St Louis Airport - I-70, Exit 236 & 237


10000 Natural Bridge Road, I-70, Exit 236 & 237, St Louis, MO 63134

Call Us


1.4 miles from Berkeley








| | |
| --- | --- |
| Check In | 15 00 |
| Check Out | 11 00 |




Rated High

Upper-midscale, smoke-free hotel
1 mile from St Louis Airport
4 floors, 109 rooms and suites
Free shuttle to St Louis Airport
Heated indoor swimming pool - exercise room
Microwave and refrigerator in every room
Free hot breakfast buffet
Free WiFi
Free parking
Park and fly costs $10 per night
Not pet friendly

TripAdvisor Traveler Rating:




Based on 176 reviews

Read Recent Reviews

1.6 miles

Best Western Plus St Louis Airport Hotel - I-70, Exit 236


4576 Woodson Road, I-70, Exit 236, St Louis, MO 63134

Call Us


1.6 miles from Berkeley








| | |
| --- | --- |
| Check In | 1500 |
| Check Out | 1100 |




Rated High

Upper-midscale, smoke-free, airport hotel
Near St Louis Airport
4 floors, 82 rooms
No shuttle to St Louis Airport
Heated indoor swimming pool - exercise room
Microwave and refrigerator in every room
Free continental breakfast
Free WiFi
Free parking
Park and fly not allowed
Not pet friendly

TripAdvisor Traveler Rating:




Based on 96 reviews

Read Recent Reviews

1.6 miles

Quality Inn St Louis Airport - I-70, Exit 236


10232 Natural Bridge Road, I-70, Exit 236, St Louis, MO 63134

Call Us


1.6 miles from Berkeley








| | |
| --- | --- |
| Check In | 15 00 |
| Check Out | 11 00 |




Rated Very Low – Not Recommended

Midscale, smoke-free hotel near I-70
1 mile from St Louis Airport
2 floors, 270 rooms - no elevator
Free shuttle to St Louis Airport
Outdoor swimming pool open in summer
Exercise room
Microwave and refrigerator in every room
Free WiFi
Free parking
Park and fly costs $7 per night
Not pet friendly

TripAdvisor Traveler Rating:




Based on 336 reviews

Read Recent Reviews

1.6 miles

DoubleTree by Hilton Hotel Airport St Louis - I-70, Exit 236


4505 Woodson Road, I-70, Exit 236, St Louis, MO 63134

Call Us


1.6 miles from Berkeley








| | |
| --- | --- |
| Check In | 15 00 |
| Check Out | 11 00 |




Rated Average

Upscale, smoke-free, full-service hotel
1 mile from St Louis Airport
5 floors, 168 rooms and suites
Free shuttle to St Louis Airport
Outdoor swimming pool open in summer Exercise room
Restaurant - lounge - room service
Free WiFi
Free parking - truck parking
Park and fly not allowed
Not pet friendly

TripAdvisor Traveler Rating:




Based on 35 reviews

Read Recent Reviews

1.7 miles

Hilton Hotel St Louis Airport - I-70, Exit 236


10330 Natural Bridge Road, I-70, Exit 236, St Louis, MO 63134

Call Us


1.7 miles from Berkeley








| | |
| --- | --- |
| Check In | 15 00 |
| Check Out | 12 00 |




Rated Average

Upper-upscale, smoke-free, full-service hotel near I-70
One-half mile from St Louis Airport
Free 24-hour shuttle to St Louis Airport
Heated indoor swimming pool - exercise room
Restaurant - lounge - room service
Internet access costs $10 per night
Parking costs $12 per night
Park and fly costs $12 per night
Pet friendly hotel More >

TripAdvisor Traveler Rating:




Based on 1837 reviews

Read Recent Reviews

1.9 miles

Drury Inn & Suites Airport St Louis - I-70, Exit 236


10490 Natural Bridge Road, I-70, Exit 236, St Louis, MO 63134

Call Us


1.9 miles from Berkeley








| | |
| --- | --- |
| Check In | 15 00 |
| Check Out | 11 00 |




Rated Very High

Upper-midscale, smoke-free, airport hotel near I-70
One-half mile south of St Louis Airport
7 floors, 139 rooms and suites
Free 24-hour shuttle to St Louis Airport
Heated indoor swimming pool - exercise room
Microwave and refrigerator in every room
Free hot breakfast buffet
Free WiFi
Free parking
Park and fly not allowed
Pet friendly hotel More >

TripAdvisor Traveler Rating:




Based on 443 reviews

Read Recent Reviews

2.2 miles

Marriott St Louis Airport Hotel St Louis - I-70, Exit 236


10700 Pear Tree Lane, I-70, Exit 236, St Louis, MO 63134

Call Us


2.2 miles from Berkeley








| | |
| --- | --- |
| Check In | 1500 |
| Check Out | 1200 |




Rated High

Upper-upscale, smoke-free, full-service hotel
One-half mile from St Louis Airport - near I-70
Free 24-hour shuttle to St Louis Airport
Heated indoor swimming pool - outdoor pool
24-hour exercise room
Restaurant - lounge - room service
Internet access costs $10 per night
Parking costs $12 per night
Pet friendly hotel More >

TripAdvisor Traveler Rating:




Based on 1673 reviews

Read Recent Reviews

2.3 miles

Pear Tree Inn Airport St Ann - I-70, Exit 236


10810 Pear Tree Lane, I-70, Exit 236, St Ann, MO 63074

Call Us


2.3 miles from Berkeley








| | |
| --- | --- |
| Check In | 15 00 |
| Check Out | 11 00 |




Rated High

Cheap, smoke-free hotel near I-70
One-half mile from St Louis Airport
4 floors, 153 rooms
Free 24-hour shuttle to St Louis Airport
Outdoor swimming pool open in summer
24-hour exercise room
Microwave and refrigerator in every room
Free continental breakfast
Free WiFi
Free parking
Park and fly costs $12 per night up to 10 nights
Pet friendly hotel More >

TripAdvisor Traveler Rating:




Based on 421 reviews

Read Recent Reviews

2.3 miles

Wingate by Wyndham Hotel St Louis Airport St Ann - I-70, Exit 236


10820 Pear Tree Lane, I-70, Exit 236, St Ann, MO 63074

Call Us


2.3 miles from Berkeley








| | |
| --- | --- |
| Check In | 15 00 |
| Check Out | 11 00 |




Rated High

Midscale, smoke-free hotel near I-70, Exit 236
One-half mile from St Louis Airport
5 floors, 99 rooms
Free shuttle to St Louis Airport
Outdoor swimming pool open in summer
24-hour exercise room
Microwave and refrigerator in every room
Free continental breakfast
Free WiFi
Free parking
Park and fly costs $14 per night
Pet friendly hotel More >

TripAdvisor Traveler Rating:




Based on 660 reviews

Read Recent Reviews

2.3 miles

Days Inn Hazelwood - I-270, Exit 26B


7350 North Hanley Road, I-270, Exit 26B, Hazelwood, MO 63042

Call Us


2.3 miles from Berkeley








| | |
| --- | --- |
| Check In | 1500 |
| Check Out | 1100 |




Rated Very Low – Not Recommended

Cheap motel 5 miles north of St Louis Airport
2 floors, 70 rooms - no elevator
Some smoking rooms
Outdoor swimming pool open in summer
Free continental breakfast
Free WiFi
Free parking
Not pet friendly

TripAdvisor Traveler Rating:




Based on 408 reviews

Read Recent Reviews

2.5 miles

Red Roof Inn Florissant - I-270, Exit 26B


307 Dunn Road, I-270, Exit 26B, Florissant, MO 63031

Call Us


2.5 miles from Berkeley








| | |
| --- | --- |
| Check In | 15 00 |
| Check Out | 11 00 |




Rated Very Low – Not Recommended

Cheap, smoke-free motel near I-270, Exit 26B
2 floors, 108 rooms - no elevator
No swimming pool
Free WiFi
Free parking - truck parking
Pet friendly motel More >

TripAdvisor Traveler Rating:




Based on 44 reviews

Read Recent Reviews

2.5 miles

Quality Inn Florissant - I-270, Exit 26B


55 Dunn Road, I-270, Exit 26B, Florissant, MO 63031

Call Us


2.5 miles from Berkeley








| | |
| --- | --- |
| Check In | 15 00 |
| Check Out | 11 00 |




Rated Average

Midscale hotel 4 miles northeast of St Louis Airport
Some smoking rooms
No shuttle to St Louis Airport
Outdoorswimming pool open in summer - exercise room
Free hot breakfast buffet
Free WiFi
Free parking
Not pet friendly

TripAdvisor Traveler Rating:




Based on 364 reviews

Read Recent Reviews

2.7 miles

Super 8 Motel Airport St Louis


9798 St Charles Rock Road, St Louis, MO 63114

Call Us


2.7 miles from Berkeley








| | |
| --- | --- |
| Check In | 1500 |
| Check Out | 1100 |




Rated Very Low – Not Recommended

Cheap motel 2 miles south of St Louis Airport
2 floors, 42 rooms - no elevator
Some smoking rooms
No shuttle to St Louis Airport
No swimming pool
Microwave and refrigerator in every room
Free continental breakfast
Free WiFi
Free parking - truck parking
Park and fly not allowed
Not pet friendly

TripAdvisor Traveler Rating:




Based on 351 reviews

Read Recent Reviews

2.9 miles

HomeTowne Studios St Louis Airport Hazelwood - I-270, Exit 25


6065 North Linbergh Blvd, I-270, Exit 25, Hazelwood, MO 63042

Call Us


2.9 miles from Berkeley








| | |
| --- | --- |
| Check In | 15 00 |
| Check Out | 11 00 |




Rated Average

Budget, smoke-free, all-suite, extended-stay hotel
Near St Louis Airport
3 floors, 122 suites - elevator
No shuttle to St Louis Airport
No swimming pool
Kitchen in every suite
Free WiFi
Free parking
Not pet friendly

TripAdvisor Traveler Rating:




Based on 82 reviews

Read Recent Reviews

3.2 miles

La Quinta Inn Hazelwood - I-270, Exit 25


318 Taylor Road,- I-270, Exit 25, Hazelwood, MO 63042

Call Us


3.2 miles from Berkeley








| | |
| --- | --- |
| Check In | 15 00 |
| Check Out | 11 00 |




Rated Average

Midscale, smoke-free hotel
6 miles north of St Louis Airport
4 floors, 99 rooms
No swimming pool
Exercise room
Free continental breakfast
Free WiFi
Free parking
Pet friendly hotel More >

TripAdvisor Traveler Rating:




Based on 404 reviews

Read Recent Reviews

3.2 miles

Best Western St. Louis Airport North Hotel & Suites Hazelwood - I-270, Exit 25


323 Taylor Road, I-270, Exit 25, Hazelwood, MO 63042

Call Us


3.2 miles from Berkeley








| | |
| --- | --- |
| Check In | 1500 |
| Check Out | 1100 |




Rated Average

Midscale, smoke-free hotel near I-270 at US 67
3 floors, 68 rooms and suites - elevator
Heated indoor swimming pool - exercise room
Microwave and refrigerator in every room
Free hot breakfast buffet
Free WiFi
Free parking - truck parking
Pet friendly hotel More >

TripAdvisor Traveler Rating:




Based on 45 reviews

Read Recent Reviews

3.7 miles

Crowne Plaza Hotel St Louis Airport Bridgeton - I-70, Exit 235A


11228 Lone Eagle Drive, I-70, Exit 235A, Bridgeton, MO 63044

Call Us


3.7 miles from Berkeley








| | |
| --- | --- |
| Check In | 15 00 |
| Check Out | 12 00 |




Rated Average

Upscale, smoke-free, full-service hotel near I-70
3 miles from St Louis Airport
8 floors, 350 rooms
Free shuttle to St Louis Airport
Heated indoor swimming pool - 24-hour exercise room
2 restaurants - lounge - room service
Free WiFi
Free parking
Pet friendly hotel More >

TripAdvisor Traveler Rating:




Based on 690 reviews

Read Recent Reviews

3.8 miles

Comfort Inn St Louis Airport Bridgeton - I-70, Exit 235A


11225 Lone Eagle Drive, Building A, I-70, Exit 235A, Bridgeton, MO 63044

Call Us


3.8 miles from Berkeley








| | |
| --- | --- |
| Check In | 15 00 |
| Check Out | 11 00 |




Rated Average

Midscale, smoke-free hotel near I-70
2.5 miles from St Louis Airport
3 floors, 40 rooms - elevator
No shuttle to St Louis Airport
No swimming pool
24-hour exercise room
Free hot breakfast buffet
Free WiFi
Free parking
Park and fly not allowed
Not pet friendly

TripAdvisor Traveler Rating:




Based on 44 reviews

Read Recent Reviews

3.8 miles

Extended Stay America Suites Bridgeton - I-70, Exit 235A


11252 Lone Eagle Drive, I-70, Exit 235A, Bridgeton, MO 63044

Call Us


3.8 miles from Berkeley








| | |
| --- | --- |
| Check In | 15 00 |
| Check Out | 11 00 |




Rated Average

Budget, smoke-free, all-suite, extended-stay hotel
3 miles from St Louis Airport - near I-70
3 floors, 136 studio suites - elevator
No swimming pool
Kitchen in every suite
Free continental breakfast
Free WiFi
Free parking
Pet friendly hotel More >

TripAdvisor Traveler Rating:




Based on 119 reviews

Read Recent Reviews

3.8 miles

Embassy Suites St Louis Airport Bridgeton - I-70, Exit 235A


11237 Lone Eagle Drive, I-70, Exit 235A, Bridgeton, MO 63044

Call Us


3.8 miles from Berkeley








| | |
| --- | --- |
| Check In | 15 00 |
| Check Out | 11 00 |




Rated Average

Upper-upscale, smoke-free, all-suite, full-service hotel near I-70
3 miles from St Louis Airport
16 miles northwest of downtown St Louis
6 floors, 159 suites
Free shuttle to St Louis Airport
Free shuttle to other attractions within 5-mile radius
Heated indoor swimming pool - 24-hour exercise room
Restaurant - lounge - room service
Restaurant open for dinner only
Microwave and refrigerator in every suite
Free hot breakfast buffet
Free WiFi
Free parking
Not pet friendly

TripAdvisor Traveler Rating:




Based on 1390 reviews

Read Recent Reviews

4.0 miles

Knights Inn Ferguson - I-270, Exits 30A & 30


2790 Target Drive, I-270, Exit 30A & 30, Ferguson, MO 63136

Call Us


4.0 miles from Berkeley








| | |
| --- | --- |
| Check In | 15 00 |
| Check Out | 12 00 |




Rated Very Low – Not Recommended

Cheap hotel near I-270
2 floors, 50 rooms - no elevator
Some smoking rooms
No swimming pool
Microwave and refrigerator in every room
Free continental breakfast
Free WiFi
Free parking - truck parking
Not pet friendly

TripAdvisor Traveler Rating:




Based on 9 reviews

Read Recent Reviews

6 miles

Hampton Inn & Suites Clayton


216 North Meramec Avenue, Clayton, MO 63105

Call Us


6 miles from Berkeley








| | |
| --- | --- |
| Check In | 15 00 |
| Check Out | 11 00 |




Rated Very High

Upper-midscale, smoke-free hotel
Near Washington University in St Louis
5 floors, 106 rooms and suites
Heated indoor swimming pool - exercise room
Free continental breakfast
Free WiFi
Valet parking only - $21 per night
Not pet friendly

TripAdvisor Traveler Rating:




Based on 632 reviews

Read Recent Reviews

6 miles

Red Roof Inn Bridgeton - I-270, Exits 20B & 20C


3470 Hollenberg, I-270, Exit 20B & 20C, Bridgeton, MO 63044

Call Us


6 miles from Berkeley








| | |
| --- | --- |
| Check In | 14 00 |
| Check Out | 11 00 |




Rated Very Low – Not Recommended

Cheap motel near SSM Health DePaul-St Louis Hospital
2 floors, 104 rooms - no elevator
Some smoking rooms
No swimming pool
Free WiFi
Free parking - truck parking
Pet friendly motel More >

TripAdvisor Traveler Rating:




Based on 65 reviews

Read Recent Reviews

6 miles

Moonrise Hotel St Louis


6177 Delmar Blvd, St Louis, MO 63112

Call Us


6 miles from Berkeley








| | |
| --- | --- |
| Check In | 1500 |
| Check Out | 1200 |




Rated High

Upscale, smoke-free, full-service, West End hotel
Near MetroLink Station and Washington University
Also near St Louis University
7 floors, 125 rooms and suites
No swimming pool
Exercise room
Restaurant - lounge - 24-hour room service
Free WiFi
Free parking - truck parking
Pet friendly hotel More >

TripAdvisor Traveler Rating:




Based on 1418 reviews

Read Recent Reviews

6 miles

Seven Gables Inn Clayton - I-170, Exit 1F


26 North Meramec Avenue, I-170, Exit 1F, Clayton, MO 63105

Call Us


6 miles from Berkeley








| | |
| --- | --- |
| Check In | 1600 |
| Check Out | 1100 |




Rated Average

Upscale, smoke-free hotel near Shaw Park
Also near Hanley House
A Tribute Portfolio Hotel
3 floors; 31 rooms, 1 suite - elevator
No swimming pool
Restaurant - lounge
Restaurant open for lunch and dinner only
Free continental breakfast
Free WiFi
No on-site parking available
Off-site parking costs $9 per night
Pet friendly hotel More >

TripAdvisor Traveler Rating:




Based on 34 reviews

Read Recent Reviews

6 miles

Residence Inn by Marriott Clayton - I-170, Exit 1F


8125 Forsyth Blvd, I-170, Exit 1F, Clayton, MO 63105

Call Us


6 miles from Berkeley








| | |
| --- | --- |
| Check In | 1500 |
| Check Out | 1200 |




Upscale, smoke-free, all-suite, extended-stay hotel
Next to Shaw Park
10 miles west of downtown St Louis
12 floors, 170 suites
No swimming pool
Fitness center
Lounge
Free hot breakfast buffet
Kitchen in every suites
Free WiFi
Parking costs $20 per night
Pet friendly hotel More >

6 miles

Ritz-Carlton Hotel St Louis Clayton


100 Carondelet Plaza, Clayton, MO 63105

Call Us


6 miles from Berkeley








| | |
| --- | --- |
| Check In | 1600 |
| Check Out | 1200 |




Rated Very High

Luxury, smoke-free, full-service hotel
Near Shaw Park and Hanley House
9 miles northwest of St Louis
18 floors, 301 rooms and suites
No swimming pool
Exercise room
2 restaurants - lounge - room service
Internet access costs $10 per night
Parking costs $25 per night
Pet friendly hotel More >

TripAdvisor Traveler Rating:




Based on 1077 reviews

Read Recent Reviews

6 miles

Le Meridien Hotel Clayton


7730 Bonhomme Avenue, Clayton, MO 63105

Call Us


6 miles from Berkeley








| | |
| --- | --- |
| Check In | 1600 |
| Check Out | 1200 |




Rated High

Luxury, smoke-free hotel
Near Shaw Park and Hanley House
17 floors, 268 rooms and suites
Outdoor swimming pool open in summer Exercise room
Restaurant - lounge - room service
Restaurant open for breakfast and dinner only
WiFi costs $10 per night
Parking costs $25 per night
Pet friendly hotel More >

TripAdvisor Traveler Rating:




Based on 68 reviews

Read Recent Reviews
We can also help you find hotels in
Berkeley, California
.
I liked the HotelGuides feature of being able to pick a hotel near the specific address where my meetings were located.

- Noelle Hagan
Why Book Here?

Pay at hotel
Cancel free
Lowest price guarantee
We add no fees.
If you don't like your hotel,
we'll refund your money.
Cash rewards + hotel points too
Pet Friendly Hotels in or near Berkeley
Berkeley Group Hotel Rates
Hotels near Me

Hotels near St Louis Airport – STL 2.1 miles west


Hotels near UMSL – University of Missouri St Louis 2.3 miles SE


Hotels near Charles F. Prevedel Federal Building 4.4 miles SW


Hotels near Christian Hospital 5 miles NE


Hotels near St Charles Rock Road 6 miles west


Hotels near DePaul Hospital St. Louis 6 miles west


Hotels near The Delmar Loop 6 miles south


Hotels near The Pageant 6 miles south


Hotels near Delmar Hall 6 miles south


Hotels near WUSTL – Washington University in St Louis 6 miles south


Hotels near Westport Plaza 7 miles SW


Hotels near Helium Comedy Club 7 miles south


Hotels near Saint Louis Galleria Mall 7 miles south


Hotels near Forest Park St Louis 7 miles south


Hotels near Hollywood Casino Amphitheatre St Louis 8 miles west



St Ann MO Hotels 3.2 miles west


Overland MO Hotels 3.3 miles SW


Jennings MO Hotels 3.9 miles east


Bridgeton MO Hotels 4.9 miles west


Bellefontaine Neighbors MO Hotels 5 miles east


Clayton MO Hotels 7 miles south


Spanish Lake MO Hotels 7 miles NE


Creve Coeur MO Hotels 7 miles SW


Earth City MO Hotels 8 miles west


Richmond Heights MO Hotels 8 miles south


Maplewood MO Hotels 9 miles south


St Charles MO Hotels 10 miles west


Granite City IL Hotels 10 miles east


Madison IL Hotels 10 miles SE


Webster Groves MO Hotels 10 miles south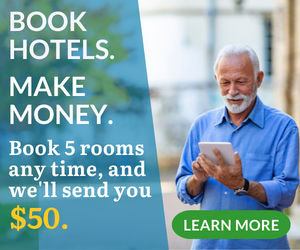 On place pages like this, we order hotels from lowest cost to highest – except we list low-rated hotels at the bottom of the page.

Most of our competitors order these same hotels in other ways that make them more money.
To us, motels are smaller lodgings that have rooms you can enter directly from the parking area.

At hotels, on the other hand, you can enter your room only through a hall inside the building.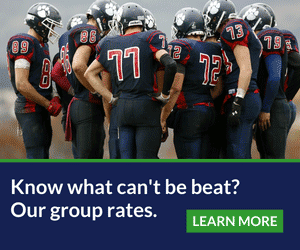 Beware of non-refundable reservations that could cost you a lot of money if you change or cancel them. +

Non-refundable reservations are a gamble that will usually save you less than $10. If you make a $90 non-refundable reservation instead of a $100 refundable booking, you are betting $90 to win $10. Would you do that in Las Vegas?

Don't assume you can cancel a non-refundable reservation without penalty if you notify the hotel weeks or even months in advance. +

Often you cannot – because some hotels' profit strategy is to get paid more than once for the same room for the same night.

Always read cancellation policies carefully before you make a reservation. +

When is the latest date and time you can cancel without penalty?


More >
When you make a reservation, you will receive a confirmation email. Take a copy with you to the hotel.
The earlier in the afternoon you check into a hotel, the more likely you will get a room or suite that matches your preferences.