| | |
| --- | --- |
| Houston is located in northern Mississippi. | |

Hotels closest to Houston

Rates shown below are averages. Click See Rates to see rates for your dates.

27 miles

Days Inn West Point

1025 US 45 Alternate North, West Point, MS 39773


27 miles from Houston

From $58
Enter Dates







| | |
| --- | --- |
| Check In | 1400 |
| Check Out | 1100 |




Rated Average
Cheap motel 12 miles northeast of Starkville
Outdoor swimming pool open in summer
Free continental breakfast
Free WiFi
Free parking
Not pet friendly - no pets allowed. - Apr 2015 Most Recent HotelGuides Reviews Read >

TripAdvisor Traveler Rating:


Based on 53 reviews

Read Recent Reviews

29 miles

Americas Best Value Inn West Point

5714 Highway 45 Alt South, West Point, MS 39773


29 miles from Houston

From $72
Enter Dates







| | |
| --- | --- |
| Check In | 14 00 |
| Check Out | 11 00 |




Rated Average
Cheap motel
13 miles northwest of Golden Triangle Regional Airport
Outdoor swimming pool open in summer - exercise room
Free hot breakfast buffet
Free WiFi
Free parking
Not pet friendly - no pets allowed. - Jan 2017 Most Recent HotelGuides Reviews Read >

TripAdvisor Traveler Rating:


Based on 56 reviews

Read Recent Reviews

29 miles

Hampton Inn & Suites West Point

5821 US 45 Alternate South, West Point, MS 39773


29 miles from Houston

From $94
Enter Dates







| | |
| --- | --- |
| Check In | 15 00 |
| Check Out | 12 00 |




Rated Very High
Midscale, smoke-free hotel
13 miles northwest of Golden Triangle Regional Airport
Outdoor swimming pool open in summer - exercise room
Free hot breakfast buffet
Free WiFi
Free parking
Not pet friendly - no pets allowed. - Jan 2017 Most Recent HotelGuides Reviews Read >

TripAdvisor Traveler Rating:


Based on 328 reviews

Read Recent Reviews

30 miles

Scottish Inn Tupelo

401 North Gloster Street, Tupelo, MS 38801


30 miles from Houston

From $55
Enter Dates







| | |
| --- | --- |
| Check In | 08 00 |
| Check Out | 11 00 |




Rated Very Low – Not Recommended
Cheap, downtown motel
No swimming pool
Free WiFi
Free parking
Not pet friendly - no pets allowed. - Mar 2017

TripAdvisor Traveler Rating:


Based on 12 reviews

Read Recent Reviews

30 miles

Hilton Garden Inn Tupelo

363 East Main Street, Tupelo, MS 38801


30 miles from Houston

From $129
Enter Dates







| | |
| --- | --- |
| Check In | 15 00 |
| Check Out | 12 00 |




Rated High
Upper-midscale, smoke-free, downtown Tupelo hotel
Heated indoor swimming pool - exercise room
Free WiFi
Free parking
Not pet friendly - no pets allowed. - Oct 2015 Most Recent HotelGuides Reviews Read >

TripAdvisor Traveler Rating:


Based on 870 reviews

Read Recent Reviews

30 miles

Red Roof Inn Tupelo

1516 McCullough Blvd, Tupelo, MS 38804


30 miles from Houston

From $61
Enter Dates







| | |
| --- | --- |
| Check In | 16 00 |
| Check Out | 11 00 |




Rated High
Cheap, north Tupelo motel near US 45 at MS 178
Outdoor swimming pool open in summer - exercise room
Free continental breakfast
Free WiFi
Free parking
Not pet friendly - no pets allowed. - Jun 2015 Most Recent HotelGuides Reviews Read >

TripAdvisor Traveler Rating:


Based on 430 reviews

Read Recent Reviews

30 miles

SureStay Hotel by Best Western North Tupelo

852 North Gloster Street, Tupelo, MS 38804


30 miles from Houston

From $52
Enter Dates







| | |
| --- | --- |
| Check In | 1600 |
| Check Out | 1100 |




Rated High
Cheap, smoke-free, north Tupelo motel
Near US 78 at North Gloster Street
Outdoor swimming pool open in summer
Free continental breakfast
Free WiFi
Free parking - truck parking
Not pet friendly - no pets allowed. - Jan 2019 Most Recent HotelGuides Reviews Read >

TripAdvisor Traveler Rating:


Based on 18 reviews

Read Recent Reviews

30 miles

Holiday Inn Hotel & Suites North Tupelo

923 North Gloster, Tupelo, MS 38804


30 miles from Houston

From $136
Enter Dates







| | |
| --- | --- |
| Check In | 15 00 |
| Check Out | 11 00 |




Rated Very High
Midscale, smoke-free, full-service, north Tupelo hotel
This hotel is located near US 45 at MS 178.
Free shuttle to Tupelo Airport
Heated indoor swimming pool - exercise room
Free WiFi
Free parking
Not pet friendly - no pets allowed. - Feb 2017 Most Recent HotelGuides Reviews Read >

TripAdvisor Traveler Rating:


Based on 293 reviews

Read Recent Reviews

30 miles

Clarion Inn Tupelo

852 North Gloster Street, Tupelo, MS 38804


30 miles from Houston

From $57
Enter Dates







| | |
| --- | --- |
| Check In | 15 00 |
| Check Out | 11 00 |




Rated Average
Midscale, smoke-free, north Tupelo hotel
Near US 78 at North Gloster Street
Outdoor swimming pool open in summer - exercise room
Free hot breakfast buffet
Free WiFi
Free parking - truck parking
Pet friendly hotel More > Most Recent HotelGuides Reviews Read >

TripAdvisor Traveler Rating:


Based on 142 reviews

Read Recent Reviews

30 miles

Candlewood Suites Tupelo

979 North Gloster Street, Tupelo, MS 38804


30 miles from Houston

From $129
Enter Dates







| | |
| --- | --- |
| Check In | 15 00 |
| Check Out | 11 00 |




Rated Very High
Midscale, smoke-free, all-suite, extended-stay hotel
5 miles south of Mall at Barnes Crossing
No swimming pool
Exercise room
Free WiFi
Free parking
Pet friendly hotel More >

TripAdvisor Traveler Rating:


Based on 109 reviews

Read Recent Reviews

30 miles

Days Inn Tupelo

1015 North Gloster, Tupelo, MS 38801


30 miles from Houston

From $62
Enter Dates







| | |
| --- | --- |
| Check In | 1400 |
| Check Out | 1100 |




Rated Average
Cheap, north Tupelo motel
Near US 78 at North Gloster Street
No swimming pool
Free continental breakfast
Free WiFi
Free parking
Pet friendly hotel More >

TripAdvisor Traveler Rating:


Based on 186 reviews

Read Recent Reviews

31 miles

Comfort Inn Tupelo

1532 McCollough Blvd, Tupelo, MS 38804


31 miles from Houston

From $81
Enter Dates







| | |
| --- | --- |
| Check In | 15 00 |
| Check Out | 11 00 |




Rated Average
Midscale, smoke-free hotel
2 miles northwest of downtown Tupelo
Outdoor swimming pool - exercise room
Free hot breakfast buffet
Free WiFi
Free parking
Not pet friendly - no pets allowed. - Jan 2017 Most Recent HotelGuides Reviews Read >

TripAdvisor Traveler Rating:


Based on 210 reviews

Read Recent Reviews

31 miles

La Quinta Inn & Suites Tupelo

1013 North Gloster Road, Tupelo, MS 38804


31 miles from Houston

From $119
Enter Dates







| | |
| --- | --- |
| Check In | 15 00 |
| Check Out | 12 00 |




Rated High
Midscale, smoke-free, north Tupelo hotel
Near US 78 at North Gloster Street
Outdoor swimming pool open in summer
Exercise room
Free continental breakfast
Free WiFi
Free parking
Pet friendly hotel More > Most Recent HotelGuides Reviews Read >

TripAdvisor Traveler Rating:


Based on 534 reviews

Read Recent Reviews

31 miles

Baymont Inn & Suites Tupelo

625 Spicer Drive, Tupelo, MS 38801


31 miles from Houston

From $63
Enter Dates







| | |
| --- | --- |
| Check In | 1500 |
| Check Out | 1100 |




Rated Average
Midscale, north Tupelo hotel
Near US 78 at North Gloster Street
Heated indoor swimming pool - exercise room
Free continental breakfast
Free WiFi
Free parking - truck parking
Not pet friendly - no pets allowed. - Feb 2017 Most Recent HotelGuides Reviews Read >

TripAdvisor Traveler Rating:


Based on 583 reviews

Read Recent Reviews

31 miles

Super 8 Hotel Tupelo

3898 McCullogh Blvd, Tupelo, MS 38801


31 miles from Houston

From $60
Enter Dates







| | |
| --- | --- |
| Check In | 1200 |
| Check Out | 1100 |




Rated Average
Cheap, northwest Tupelo motel near Tupelo Buffalo Park
Outdoor swimming pool open in summer
Free continental breakfast
Free WiFi
Free parking - truck parking
Pet friendly motel More >

TripAdvisor Traveler Rating:


Based on 157 reviews

Read Recent Reviews

31 miles

Holiday Inn Express Hotel & Suites Tupelo

1612 McClure Cove, Tupelo, MS 38804


31 miles from Houston

From $99
Enter Dates







| | |
| --- | --- |
| Check In | 15 00 |
| Check Out | 11 00 |




Rated High
Midscale, smoke-free, north Tupelo hotel
Near US 78 at North Gloster Street
Outdoor swimming pool open in summer - exercise room
Free hot breakfast buffet
Free WiFi
Free parking
Not pet friendly - no pets allowed. - Feb 2017

TripAdvisor Traveler Rating:


Based on 188 reviews

Read Recent Reviews

31 miles

Courtyard by Marriott Hotel Tupelo

1320 North Gloster Street, Tupelo, MS 38804


31 miles from Houston

From $186
Enter Dates







| | |
| --- | --- |
| Check In | 1500 |
| Check Out | 1200 |




Rated High
Upper-midscale, smoke-free, north Tupelo hotel
Near US 78 at North Gloster Street
Outdoor swimming pool - exercise room
Free WiFi
Free parking
Not pet friendly - no pets allowed. - Mar 2015

TripAdvisor Traveler Rating:


Based on 168 reviews

Read Recent Reviews

31 miles

Hilton Garden Inn Starkville

975 MS 12 East, Starkville, MS 39759


31 miles from Houston

From $103
Enter Dates







| | |
| --- | --- |
| Check In | 15 00 |
| Check Out | 12 00 |




Rated High
Upper-midscale, smoke-free hotel
Near Mississippi State University
Heated indoor swimming pool - exercise room
Free WiFi
Free parking
Not pet friendly - no pets allowed. - Oct 2015 Most Recent HotelGuides Reviews Read >

TripAdvisor Traveler Rating:


Based on 548 reviews

Read Recent Reviews

31 miles

La Quinta Inn & Suites Starkville

982 MS 12 East, Starkville, MS 39759


31 miles from Houston

From $95
Enter Dates







| | |
| --- | --- |
| Check In | 15 00 |
| Check Out | 12 00 |




Rated High
Midscale, smoke-free hotel on Hwy 12
Outdoor swimming pool open in summer - exercise room
Free hot breakfast buffet
Free WiFi
Free parking - truck parking
Pet friendly hotel More > Most Recent HotelGuides Reviews Read >

TripAdvisor Traveler Rating:


Based on 418 reviews

Read Recent Reviews

32 miles

Best Western Plus Tupelo Inn & Suites

3158 North Gloster Street, Tupelo, MS 38804


32 miles from Houston

From $119
Enter Dates







| | |
| --- | --- |
| Check In | 1500 |
| Check Out | 1100 |




Rated High
Midscale, smoke-free, north Tupelo hotel
Near Mall at Barnes Crossing
Heated indoor swimming pool - 24-hour exercise room
Free hot breakfast buffet
Free WiFi
Free parking
Not pet friendly - no pets allowed. - Feb 2017 Most Recent HotelGuides Reviews Read >

TripAdvisor Traveler Rating:


Based on 719 reviews

Read Recent Reviews

32 miles

Holiday Inn Express Hotel & Suites Starkville

110-B MS 12 West, Starkville, MS 39759


32 miles from Houston

From $88
Enter Dates







| | |
| --- | --- |
| Check In | 15 00 |
| Check Out | 12 00 |




Rated High
Midscale, smoke-free hotel near Mississippi State University
Outdoor swimming pool open in summer - exercise room
Free hot breakfast buffet
Free WiFi
Free parking - truck parking
Pet friendly hotel More > Most Recent HotelGuides Reviews Read >

TripAdvisor Traveler Rating:


Based on 125 reviews

Read Recent Reviews

32 miles

Days Inn & Suites Starkville

119 MS 12, Starkville, MS 39759


32 miles from Houston

From $70
Enter Dates







| | |
| --- | --- |
| Check In | 1500 |
| Check Out | 1100 |




Rated Very Low – Not Recommended
Cheap motel near Mississippi State University
Outdoor swimming pool open in summer
Free continental breakfast
Free WiFi
Free parking
Pet friendly hotel More > Most Recent HotelGuides Reviews Read >

TripAdvisor Traveler Rating:


Based on 317 reviews

Read Recent Reviews

32 miles

Microtel Inn & Suites by Wyndham Starkville

12104 MS 182, Starkville, MS 39759


32 miles from Houston

From $72
Enter Dates







| | |
| --- | --- |
| Check In | 1500 |
| Check Out | 1200 |




Rated High
Cheap hotel
4 miles east of Mississippi State University
Outdoor swimming pool open in summer - exercise room
Free continental breakfast
Free WiFi
Free parking - truck parking
Not pet friendly - no pets allowed. - Feb 2017 Most Recent HotelGuides Reviews Read >

TripAdvisor Traveler Rating:


Based on 453 reviews

Read Recent Reviews

32 miles

Comfort Suites Starkville

801 Russell Street, Starkville, MS 39759


32 miles from Houston

From $90
Enter Dates







| | |
| --- | --- |
| Check In | 15 00 |
| Check Out | 11 00 |




Rated High
Midscale, smoke-free, all-suite hotel
Near Mississippi State University
Outdoor swimming pool open in summer - exercise room
Free hot breakfast buffet
Free WiFi
Free parking
Pet friendly hotel More > Most Recent HotelGuides Reviews Read >

TripAdvisor Traveler Rating:


Based on 156 reviews

Read Recent Reviews

33 miles

Courtyard by Marriott Hotel Starkville

100 Mercantile Street, Starkville, MS 39759


33 miles from Houston

From $110
Enter Dates







| | |
| --- | --- |
| Check In | 1500 |
| Check Out | 1200 |




Rated High
Upper-midscale, smoke-free hotel at Mill Conference Center
Near Mississippi State University
Outdoor swimming pool - exercise room
Free WiFi
Free parking - truck parking
Not pet friendly - no pets allowed. - Nov 2015 Most Recent HotelGuides Reviews Read >

TripAdvisor Traveler Rating:


Based on 121 reviews

Read Recent Reviews
We can also help you find hotels in
Houston, Texas
and near
Houston, Missouri
.
Why Book Here?

No fees
Lowest price guarantee
Pay at hotel in most cases
If you don't like your hotel,
we'll refund your money.
Cash rewards + hotel points too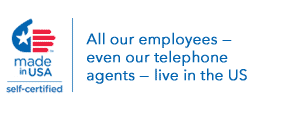 Houston Group Hotel Rates
Map of Houston MS Hotels

Hotels near Tupelo Airport – TUP 29 miles NE


Hotels near North Mississippi Medical Center 29 miles NE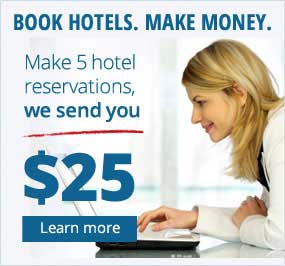 Bruce MS Hotels 21 miles west


Pontotoc MS Hotels 24 miles north


Aberdeen MS Hotels 27 miles east


West Point MS Hotels 28 miles SE


Tupelo MS Hotels 30 miles NE


Amory MS Hotels 30 miles east


Armory MS Hotels 30 miles east


On place pages like this, we order hotels from lowest cost to highest – except we list low-rated hotels at the bottom of the page.

Most of our competitors order these same hotels in other ways that make them more money.
To us, motels are smaller lodgings that have rooms you can enter directly from the parking area.

At hotels, on the other hand, you can enter your room only through a hall inside the building.