– Rates shown below are averages. Use Search above to see rates for your dates.

2.6 miles

Holiday Inn Express & Suites Canton


3950 South Lotz Road, Canton, MI 48188


2.6 miles to Wayne


Enter Dates







| | |
| --- | --- |
| Check In | 15 00 |
| Check Out | 11 00 |




Rated High

Upper-midscale, smoke-free hotel
7 miles northwest of Detroit Metro Airport
Heated indoor swimming pool - exercise room
Free hot breakfast buffet
Free WiFi
Free parking - truck parking

Not pet friendly - no pets allowed. - May 2021


TripAdvisor Traveler Rating:




Based on 113 reviews

Read Recent Reviews

2.9 miles

Americas Best Value Inn Detroit Airport Romulus


7600 Merriman Road, Romulus, MI 48174


2.9 miles to Wayne


Enter Dates







| | |
| --- | --- |
| Check In | 15 00 |
| Check Out | 12 00 |




Rated Average

Cheap, smoke-free motel on Merriman Road
4 miles from Detroit Metro Airport
Free 24-hour shuttle to Detroit Metro Airport
No swimming pool
Exercise room
Free continental breakfast
Free WiFi
Free parking

Not pet friendly - no pets allowed. - Mar 2017


Note: We do NOT sell park-and-fly rates for this hotel.


Most Recent HotelGuides Reviews Read >

TripAdvisor Traveler Rating:




Based on 353 reviews

Read Recent Reviews

3.0 miles

Holiday Inn Express Airport Romulus


7680 Merriman Road, Romulus, MI 48174


3.0 miles to Wayne


Enter Dates







| | |
| --- | --- |
| Check In | 15 00 |
| Check Out | 12 00 |




Rated High

Upper-midscale, smoke-free hotel north of Detroit Airport
Free 24-hour shuttle to Detroit Airport
No swimming pool
Exercise room
Free hot breakfast buffet
Free WiFi
Free parking
Park and fly not allowed

Not pet friendly - no pets allowed. - Jun 2021


Most Recent HotelGuides Reviews Read >

TripAdvisor Traveler Rating:




Based on 238 reviews

Read Recent Reviews

3.1 miles

Fairfield Inn & Suites by Marriott Detroit Airport Romulus


7800 Merriman Road, Romulus, MI 48174


3.1 miles to Wayne


Enter Dates







| | |
| --- | --- |
| Check In | 1500 |
| Check Out | 1200 |




Rated Average

Upper-midscale, smoke-free hotel on Merriman Road
2 miles from Detroit Metro Airport
Free 24-hour shuttle to Detroit Metro Airport
Heated indoor swimming pool - exercise room
Free hot breakfast buffet
Free WiFi
Free parking
Park and fly rates offered based upon availability

Not pet friendly - no pets allowed. - Sep 2021


Most Recent HotelGuides Reviews Read >

TripAdvisor Traveler Rating:




Based on 502 reviews

Read Recent Reviews

3.1 miles

Hampton Inn & Suites Detroit Airport Romulus


31700 Smith Road, Romulus, MI 48174


3.1 miles to Wayne


Enter Dates







| | |
| --- | --- |
| Check In | 15 00 |
| Check Out | 12 00 |




Rated Very High

Upper-midscale, smoke-free hotel north of Detroit Metro Airport
Free shuttle to Detroit Metro Airport
Heated indoor swimming pool - exercise room
Free continental breakfast
Free WiFi
Free parking

Not pet friendly - no pets allowed. - Feb 2022


TripAdvisor Traveler Rating:




Based on 1065 reviews

Read Recent Reviews

3.1 miles

Sheraton Hotel Detroit Airport Romulus


8000 Merriman Road, Romulus, MI 48174


3.1 miles to Wayne


Enter Dates







| | |
| --- | --- |
| Check In | 1500 |
| Check Out | 1200 |




Rated Average

Upscale, smoke-free, full-service hotel
Near Detroit Metro Airport
Free 24-hour shuttle to Detroit Airport
Heated indoor swimming pool - exercise room
Free WiFi
Free parking
Park and fly costs $40 per stay up to 8 nights

Pet friendly hotel More >

Most Recent HotelGuides Reviews Read >

TripAdvisor Traveler Rating:




Based on 601 reviews

Read Recent Reviews

3.2 miles

Hilton Garden Inn Detroit Airport Romulus


31800 Smith Road, Romulus, MI 48174


3.2 miles to Wayne


Enter Dates







| | |
| --- | --- |
| Check In | 15 00 |
| Check Out | 12 00 |




Rated High

Upscale, smoke-free hotel
Near Detroit Metro Airport and Merriman Road
Free 24-hour shuttle to Detroit Metro Airport
Heated indoor swimming pool - exercise room
Free WiFi
Free parking
Park and fly not allowed

Not pet friendly - no pets allowed. - Oct 2015


Most Recent HotelGuides Reviews Read >

TripAdvisor Traveler Rating:




Based on 919 reviews

Read Recent Reviews

3.2 miles

Magnuson Hotel Detroit Airport Romulus


8230 Merriman Road, Romulus, MI 48174


3.2 miles to Wayne


Enter Dates







| | |
| --- | --- |
| Check In | 1400 |
| Check Out | 1100 |




Rated Very Low – Not Recommended

Cheap, smoke-free motel on Merriman Road
North of Detroit Metro Airport
No swimming pool
Exercise room
Free WiFi
Free parking - truck parking

Not pet friendly - no pets allowed. - May 2019


Most Recent HotelGuides Reviews Read >

TripAdvisor Traveler Rating:




Based on 70 reviews

Read Recent Reviews

3.2 miles

SpringHill Suites by Marriott Detroit Airport Romulus


8280 Wickham Road, Romulus, MI 48174


3.2 miles to Wayne


Enter Dates







| | |
| --- | --- |
| Check In | 1500 |
| Check Out | 1200 |




Rated High

Upscale, smoke-free, all-suite hotel
On Wickham Road - 3 miles from Detroit Airport
Free 24-hour shuttle to Detroit Airport
Heated indoor swimming pool - exercise room
Free hot breakfast buffet
Free WiFi
Free parking
Park and fly not allowed

Not pet friendly - no pets allowed. - Oct 2016


Most Recent HotelGuides Reviews Read >

TripAdvisor Traveler Rating:




Based on 388 reviews

Read Recent Reviews

3.2 miles

Holiday Inn & Suites Romulus


8400 Merriman Road, Romulus, MI 48747


3.2 miles to Wayne


Enter Dates







| | |
| --- | --- |
| Check In | 15 00 |
| Check Out | 12 00 |




Rated High

Upper-midscale, smoke-free, full-service hotel
On Merriman Road - 3 miles from Detroit Airport
Free 24-hour shuttle to Detroit Airport
24-hour heated indoor swimming pool - exercise room
Free WiFi
Free parking
Park and fly not allowed

Not pet friendly - no pets allowed. - Oct 2016


Most Recent HotelGuides Reviews Read >

TripAdvisor Traveler Rating:




Based on 293 reviews

Read Recent Reviews

3.3 miles

Embassy Suites Detroit Airport Romulus


8600 Wickham Road, Romulus, MI 48174


3.3 miles to Wayne


Enter Dates







| | |
| --- | --- |
| Check In | 15 00 |
| Check Out | 11 00 |




Rated Average

Upper-upscale, smoke-free, all-suite, full-service hotel
3 miles from Detroit Airport
8 miles from University of Michigan Dearborn
Free 24-hour shuttle to Detroit Airport
Heated indoor swimming pool - exercise room
Free hot breakfast buffet
Free WiFi
Free parking
Park and fly costs $10 per night

Not pet friendly - no pets allowed. - Sep 2015


Most Recent HotelGuides Reviews Read >

TripAdvisor Traveler Rating:




Based on 1262 reviews

Read Recent Reviews

3.4 miles

Clarion Hotel Detroit Metro Airport Romulus


8600 Merriman Road, Romulus, MI 48174


3.4 miles to Wayne


Enter Dates







| | |
| --- | --- |
| Check In | 15 00 |
| Check Out | 12 00 |




Rated Average

Upper-midscale, smoke-free hotel on Merriman Road
North of Detroit Metro Airport
Outdoor swimming pool - exercise room
Free hot breakfast buffet
Free WiFi
Free parking

Not pet friendly - no pets allowed. - May 2016


TripAdvisor Traveler Rating:




Based on 550 reviews

Read Recent Reviews

3.4 miles

Four Points by Sheraton Hotel DTW Airport Romulus


8800 Wickham Road, Romulus, MI 48174


3.4 miles to Wayne


Enter Dates







| | |
| --- | --- |
| Check In | 1500 |
| Check Out | 1200 |




Rated Average

Upscale, smoke-free, full-service hotel
3 miles from Detroit Airport
Free 24-hour shuttle to Detroit Airport
Free shuttle to other attractions within 1-mile radius
Heated indoor swimming pool - exercise room
Free WiFi
Free parking
Park and fly costs $10 per night

Not pet friendly - no pets allowed. - Sep 2016


Most Recent HotelGuides Reviews Read >

TripAdvisor Traveler Rating:




Based on 305 reviews

Read Recent Reviews

3.4 miles

Howard Johnson Hotel Detroit Airport Romulus


31119 Flynn Drive, I-94, exit 198, Romulus, MI 48174


3.4 miles to Wayne


Enter Dates







| | |
| --- | --- |
| Check In | 1500 |
| Check Out | 1200 |




Rated Average

Cheap, smoke-free hotel/motel on Flynn Drive
3 miles from Detroit Airport
Free 24-hour shuttle to Detroit Airport
Outdoor swimming pool open in summer
Free continental breakfast
Free WiFi
Free parking
Park and fly costs $9 per night

Not pet friendly - no pets allowed. - Jan 2022


Most Recent HotelGuides Reviews Read >

TripAdvisor Traveler Rating:




Based on 1150 reviews

Read Recent Reviews

3.4 miles

Comfort Inn Detroit Airport Romulus


31800 Wick Road, Romulus, MI 48174


3.4 miles to Wayne


Enter Dates







| | |
| --- | --- |
| Check In | 15 00 |
| Check Out | 11 00 |




Rated High

Midscale, smoke-free hotel
Across street from Detroit Airport
Free shuttle to Detroit Airport
No swimming pool
Exercise room
Free hot breakfast buffet
Free WiFi
Parking costs $9 per night
Park and fly costs $9 per night

Not pet friendly - no pets allowed. - Jun 2019


Most Recent HotelGuides Reviews Read >

TripAdvisor Traveler Rating:




Based on 1186 reviews

Read Recent Reviews

3.4 miles

Baymont Inn & Suites Detroit Airport Romulus


9000 Wickham Road, Romulus, MI 48174


3.4 miles to Wayne


Enter Dates







| | |
| --- | --- |
| Check In | 1500 |
| Check Out | 1200 |




Rated Average

Midscale, smoke-free hotel on Wickham Road
3 miles from Detroit Airport
Free shuttle to Detroit Airport
No swimming pool
Free continental breakfast
Free WiFi
Free parking
Park and fly costs $10 per night

Pet friendly hotel More >

Most Recent HotelGuides Reviews Read >

TripAdvisor Traveler Rating:




Based on 1036 reviews

Read Recent Reviews

3.5 miles

La Quinta Inn & Suites Detroit Metro Airport Romulus


30847 Flynn Drive, Romulus, MI 48174


3.5 miles to Wayne


Enter Dates







| | |
| --- | --- |
| Check In | 15 00 |
| Check Out | 12 00 |




Rated Average

Midscale, smoke-free hotel on Flynn Drive
North of Detroit Metro Airport
Outdoor swimming pool open in summer
Exercise room
Free continental breakfast
Free WiFi
Free parking

Pet friendly hotel More >

Most Recent HotelGuides Reviews Read >

TripAdvisor Traveler Rating:




Based on 1013 reviews

Read Recent Reviews

3.5 miles

Delta Hotel by Marriott Romulus


31500 Wick Road, Romulus, MI 48174


3.5 miles to Wayne


Enter Dates







| | |
| --- | --- |
| Check In | 1500 |
| Check Out | 1200 |




Rated Average

Upscale, smoke-free, full-service hotel
North of Detroit Metro Airport near I-94, Exit 198
Free shuttle to Detroit Metro Airport
Heated indoor swimming pool - outdoor pool
24-hour exercise room
Free WiFi
Free parking

Not pet friendly - no pets allowed. - Jun 2018


Most Recent HotelGuides Reviews Read >

TripAdvisor Traveler Rating:




Based on 335 reviews

Read Recent Reviews

3.5 miles

Courtyard by Marriott Hotel Detroit Airport Romulus


30653 Flynn Drive, Romulus, MI 48174


3.5 miles to Wayne


Enter Dates







| | |
| --- | --- |
| Check In | 1500 |
| Check Out | 1200 |




Rated High

Upscale, smoke-free hotel on Flynn Drive
North of Detroit Metro Airport
Heated indoor swimming pool - exercise room
Free WiFi
Free parking

Not pet friendly - no pets allowed. - Feb 2015


Most Recent HotelGuides Reviews Read >

TripAdvisor Traveler Rating:




Based on 320 reviews

Read Recent Reviews

3.6 miles

Wyndham Hotel DTW Airport Romulus


9191 Wickham Road, Romulus, MI 48174


3.6 miles to Wayne


Enter Dates







| | |
| --- | --- |
| Check In | 15 00 |
| Check Out | 23 00 |




Rated Very Low – Not Recommended

Midscale, smoke-free hotel near Wick Road
This hotel is located 2 miles from Detroit Airport.
Free 24-hour shuttle to Detroit Airport
Heated indoor swimming pool
Heated outdoor pool open in summer - exercise room
Free continental breakfast
Free WiFi
Free parking - truck parking
Park and fly costs $15 per night

Not pet friendly - no pets allowed. - Dec 2016


Most Recent HotelGuides Reviews Read >

TripAdvisor Traveler Rating:




Based on 1296 reviews

Read Recent Reviews

3.6 miles

Marriott Detroit Metro Airport Hotel Romulus


30559 Flynn Drive, Romulus, MI 48174


3.6 miles to Wayne


Enter Dates







| | |
| --- | --- |
| Check In | 1500 |
| Check Out | 1200 |




Rated High

Upper-upscale, smoke-free, full-service hotel on Flynn Drive
North of Detroit Metro Airport
Free 24-hour shuttle to Detroit Metro Airport
Free shuttle to other attractions within 3-mile radius
Heated indoor swimming pool - exercise room
Free WiFi
Free parking
Park and fly costs $45 per stay up to 8 nights

Not pet friendly - no pets allowed. - Jul 2016


Most Recent HotelGuides Reviews Read >

TripAdvisor Traveler Rating:




Based on 588 reviews

Read Recent Reviews

3.7 miles

Extended Stay America Suites Detroit Airport Romulus


30325 Flynn Drive, Romulus, MI 48174


3.7 miles to Wayne


Enter Dates







| | |
| --- | --- |
| Check In | 15 00 |
| Check Out | 11 00 |




Rated High

Budget, smoke-free, all-suite, extended-stay hotel
North of Detroit Metro Airport on Flynn Drive
No swimming pool
Kitchen in every suite
Free continental breakfast
Free WiFi
Free parking

Pet friendly hotel More >

Most Recent HotelGuides Reviews Read >

TripAdvisor Traveler Rating:




Based on 48 reviews

Read Recent Reviews

4.1 miles

Hampton Inn & Suites Canton


1950 Haggerty Road North, Canton, MI 48187


4.1 miles to Wayne


Enter Dates







| | |
| --- | --- |
| Check In | 15 00 |
| Check Out | 11 00 |




Rated Average

Upper-midscale, smoke-free hotel
15 miles from Detroit Metro Airport
No shuttle to Detroit Metro Airport
Heated indoor swimming pool - exercise room
Free hot breakfast buffet
Free WiFi
Free parking

Not pet friendly - no pets allowed. - Jan 2017


Most Recent HotelGuides Reviews Read >

TripAdvisor Traveler Rating:




Based on 512 reviews

Read Recent Reviews

4.2 miles

Wingate by Wyndham Hotel Detroit Metro Airport Romulus


9501 Middlebelt Road, Romulus, MI 48174


4.2 miles to Wayne


Enter Dates







| | |
| --- | --- |
| Check In | 16 00 |
| Check Out | 11 00 |




Rated Average

Midscale, smoke-free, airport hotel
1.5 miles from Detroit Metro Airport
Free shuttle to Detroit Metro Airport
No swimming pool
Exercise room
Free continental breakfast
Free WiFi
Free parking
Park and fly costs $7 per night

Not pet friendly - no pets allowed. - Oct 2019


Most Recent HotelGuides Reviews Read >

TripAdvisor Traveler Rating:




Based on 1401 reviews

Read Recent Reviews

4.2 miles

Extended Stay America Suites Canton


2000 Haggerty Road, Canton, MI 48187


4.2 miles to Wayne


Enter Dates







| | |
| --- | --- |
| Check In | 15 00 |
| Check Out | 11 00 |




Rated Average

Budget, smoke-free, all-suite, extended-stay hotel
8 miles northwest of Detroit Metro Airport
No swimming pool
Kitchen in every suite
Free continental breakfast
Free WiFi
Free parking

Pet friendly hotel More >

Most Recent HotelGuides Reviews Read >

TripAdvisor Traveler Rating:




Based on 77 reviews

Read Recent Reviews

4.3 miles

Comfort Suites Canton


5730 North Haggerty Road, Canton, MI 48187


4.3 miles to Wayne


Enter Dates







| | |
| --- | --- |
| Check In | 15 00 |
| Check Out | 12 00 |




Rated High

Midscale, smoke-free, all-suite hotel
15 miles from Detroit Metro Airport
Shuttle to Detroit Metro Airport costs $25
Heated indoorswimming pool - exercise room
Free hot breakfast buffet
Free WiFi
Free parking

Not pet friendly - no pets allowed. - Mar 2015


Note: You must be 21 or older to reserve a room at this hotel.


Most Recent HotelGuides Reviews Read >

TripAdvisor Traveler Rating:




Based on 148 reviews

Read Recent Reviews

4.4 miles

Fairfield Inn & Suites by Marriott Canton


5760 North Haggerty Road, Canton, MI 48187


4.4 miles to Wayne


Enter Dates







| | |
| --- | --- |
| Check In | 1600 |
| Check Out | 1200 |




Rated Average

Upper-midscale, smoke-free hotel near I-275, Exit 25
Indoor swimming pool - 24-hour exercise room
Free hot breakfast buffet
Free WiFi
Free parking

Not pet friendly - no pets allowed. - Apr 2018


Most Recent HotelGuides Reviews Read >

TripAdvisor Traveler Rating:




Based on 54 reviews

Read Recent Reviews

4.4 miles

TownePlace Suites by Marriott Canton


5780 Haggerty Road, Canton, MI 48187


4.4 miles to Wayne


Enter Dates







| | |
| --- | --- |
| Check In | 1600 |
| Check Out | 1200 |




Rated Average

Midscale, smoke-free, all-suite, extended-stay hotel
Near I-275, Exit 25
Indoor swimming pool - 24-hour exercise room
Kitchen in every suite
Free hot breakfast buffet
Free WiFi
Free parking

Pet friendly hotel More >

TripAdvisor Traveler Rating:




Based on 51 reviews

Read Recent Reviews
We can also help you find hotels in
Wayne, Pennsylvania
and
Wayne, New Jersey
.
I liked the HotelGuides feature of being able to pick a hotel near the specific address where my meetings were located.

- Noelle Hagan
Why Book Here?

Pay at hotel
Cancel free
Lowest price guarantee
We add no fees.
If you don't like your hotel,
we'll refund your money.
Cash rewards + hotel points too
Wayne Group Hotel Rates
Hotels near Me

Hotels near Merriman Rd, N of Detroit Airport 3.1 miles SE


Hotels near Middlebelt Road 3.9 miles SE


Hotels near IKEA Canton 4.5 miles NW


Hotels near Detroit Airport – DTW 4.6 miles SE


Hotels near Canton Sports Center 6 miles west


Hotels near Telegraph Road Taylor 6 miles east


Hotels near Plymouth Road Livonia 6 miles north


Hotels near Middlebelt Road Livonia 7 miles north


Hotels near Madonna University 7 miles north


Hotels near Willow Run Airport YIP – YIP 8 miles SW


Hotels near Burton Manor 8 miles NE


Hotels near Henry Ford Museum 8 miles east


Hotels near Dearborn Amtrak Train Station 8 miles east


Hotels near Greenfield Village 8 miles east


Hotels near Fairlane Town Center 9 miles east



Westland MI Hotels 3.0 miles north


Romulus MI Hotels 3.4 miles SE


Inkster MI Hotels 4.0 miles east


Garden City MI Hotels 4.2 miles NE


Canton MI Hotels 5 miles west


Livonia MI Hotels 6 miles north


Taylor MI Hotels 7 miles SE


Dearborn Heights MI Hotels 7 miles NE


Belleville MI Hotels 7 miles SW


Plymouth MI Hotels 7 miles NW


Allen Park MI Hotels 9 miles east


Redford MI Hotels 9 miles NE


Southgate MI Hotels 10 miles SE


Melvindale MI Hotels 11 miles east


Lincoln Park MI Hotels 11 miles east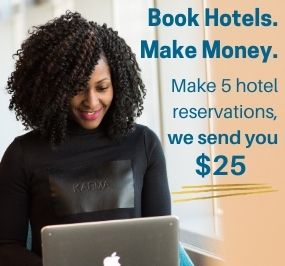 On place pages like this, we order hotels from lowest cost to highest – except we list low-rated hotels at the bottom of the page.

Most of our competitors order these same hotels in other ways that make them more money.
To us, motels are smaller lodgings that have rooms you can enter directly from the parking area.

At hotels, on the other hand, you can enter your room only through a hall inside the building.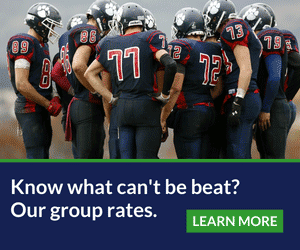 Beware of non-refundable reservations that could cost you a lot of money if you change or cancel them. +

Non-refundable reservations are a gamble that will usually save you less than $10. If you make a $90 non-refundable reservation instead of a $100 refundable booking, you are betting $90 to win $10. Would you do that in Las Vegas?

Don't assume you can cancel a non-refundable reservation without penalty if you notify the hotel weeks or even months in advance. +

Often you cannot – because some hotels' profit strategy is to get paid more than once for the same room for the same night.

Always read cancellation policies carefully before you make a reservation. +

When is the latest date and time you can cancel without penalty?


More >
When you make a reservation, you will receive a confirmation email. Take a copy with you to the hotel.
The earlier in the afternoon you check into a hotel, the more likely you will get a room or suite that matches your preferences.