Rates shown below are averages. Use Form above to see rates for your dates.

10 miles

Hampton Inn & Suites Adrian


1335 South Main Street, Adrian, MI 49221


10 miles from Tecumseh


Enter Dates







| | |
| --- | --- |
| Check In | 15 00 |
| Check Out | 11 00 |




Rated Average

Upper-midscale, smoke-free hotel
Next to Adrian Mall
4 floors, 101 rooms and suites
Heated indoor swimming pool - exercise room
Microwave and refrigerator in every room
Free hot breakfast buffet
Free WiFi
Free parking
Not pet friendly

TripAdvisor Traveler Rating:




Based on 22 reviews

Read Recent Reviews

10 miles

Holiday Inn Express Adrian


1077 US 223, Adrian, MI 49221


10 miles from Tecumseh


Enter Dates







| | |
| --- | --- |
| Check In | 15 00 |
| Check Out | 12 00 |




Rated Average

Upper-midscale, smoke-free hotel near Adrian College
Also near Crosswell Opera House
3 floors, 60 rooms - elevator
Heated indoor swimming pool - exercise room
Microwave and refrigerator in every room
Free hot breakfast buffet
Free WiFi
Free parking
Pet friendly hotel More >

TripAdvisor Traveler Rating:




Based on 110 reviews

Read Recent Reviews

10 miles

Super 8 Hotel Adrian


1091 US 223, Adrian, MI 49221


10 miles from Tecumseh


Enter Dates







| | |
| --- | --- |
| Check In | 1500 |
| Check Out | 1100 |




Rated Average

Cheap, smoke-free hotel near Adrian College
Also near Crosswell Opera House
2 floors, 51 rooms - no elevator
No swimming pool
Free continental breakfast
Free WiFi
Free parking - truck parking
Pet friendly hotel More >

TripAdvisor Traveler Rating:




Based on 234 reviews

Read Recent Reviews

14 miles

Country Inn & Suites by Radisson Dundee


665 Tecumseh Street, Dundee, MI 48131


14 miles from Tecumseh


Enter Dates







| | |
| --- | --- |
| Check In | 15 00 |
| Check Out | 12 00 |




Rated High

Upper-midscale, smoke-free hotel
Near US 23 at Route 50 and Cabela's
3 floors, 69 rooms and suites - elevator
Heated indoor swimming pool - exercise room
Microwave and refrigerator in every room
Free continental breakfast
Free WiFi
Free parking
Not pet friendly

TripAdvisor Traveler Rating:




Based on 614 reviews

Read Recent Reviews

14 miles

Hampton Inn & Suites Dundee


401 Powell Drive, Dundee, MI 48131


14 miles from Tecumseh


Enter Dates







| | |
| --- | --- |
| Check In | 15 00 |
| Check Out | 11 00 |




Rated High

Upper-midscale, smoke-free, highway hotel
4 floors, 93 rooms and suites
Heated indoor swimming pool - exercise room
Microwave and refrigerator in every room
Free hot breakfast buffet
Free WiFi
Free parking
Not pet friendly

TripAdvisor Traveler Rating:




Based on 39 reviews

Read Recent Reviews

15 miles

Days Inn & Suites Dundee


130 Outer Drive, Dundee, MI 48131


15 miles from Tecumseh


Enter Dates







| | |
| --- | --- |
| Check In | 1500 |
| Check Out | 1100 |




Rated Average

Cheap, smoke-free hotel near Old Mill Museum
2 floors, 64 rooms and suites - no elevator
Outdoor swimming pool open in summer Exercise room
Microwave and refrigerator in every room
Free continental breakfast
Free WiFi
Free parking
Pet friendly hotel More >

TripAdvisor Traveler Rating:




Based on 312 reviews

Read Recent Reviews

15 miles

Quality Inn & Suites Dundee


111 Waterstradt Commerce Drive, Dundee, MI 48131


15 miles from Tecumseh


Enter Dates







| | |
| --- | --- |
| Check In | 15 00 |
| Check Out | 11 00 |




Rated Average

Midscale, smoke-free, downtown hotel near Cabela's
2 floors, 58 rooms and suites - no elevator
Heated indoor swimming pool - exercise room
Free hot breakfast buffet
Free WiFi
Free parking - truck parking
Pet friendly hotel More >

TripAdvisor Traveler Rating:




Based on 161 reviews

Read Recent Reviews

15 miles

Baymont Inn & Suites Milan


1230 Dexter Street, Milan, MI 48160


15 miles from Tecumseh


Enter Dates







| | |
| --- | --- |
| Check In | 11 00 |
| Check Out | 15 00 |




Rated Average

Midscale, smoke-free hotel
14 miles south of Ann Arbor
3 floors, 64 rooms and suites - elevator
Heated indoor swimming pool - exercise room
Microwave and refrigerator in every room
Free hot breakfast buffet
Free WiFi
Free parking - truck parking
Pet friendly hotel More >

TripAdvisor Traveler Rating:




Based on 171 reviews

Read Recent Reviews

17 miles

Super 8 Hotel Brooklyn


419 South Main, Brooklyn, MI 49230


17 miles from Tecumseh


Enter Dates







| | |
| --- | --- |
| Check In | 1500 |
| Check Out | 1200 |




Rated High

Cheap, smoke-free hotel
5 miles north of Michigan International Speedway
No swimming pool
Free continental breakfast
Free WiFi
Free parking - truck parking
Pet friendly hotel More >

TripAdvisor Traveler Rating:




Based on 290 reviews

Read Recent Reviews

19 miles

Extended Stay America Suites Ann Arbor - I-94, Exit 177


1501 Briarwood Circle Drive, I-94, Exit 177, Ann Arbor, MI 48108


19 miles from Tecumseh


Enter Dates







| | |
| --- | --- |
| Check In | 15 00 |
| Check Out | 11 00 |




Rated Average

Budget, smoke-free, all-suite, extended-stay hotel
Near Briarwood Mall
About a mile from Ann Arbor Airport
No shuttle to Ann Arbor Airport
No swimming pool
Kitchen in every suite
Free continental breakfast
Free WiFi
Free parking
Park and fly not allowed
Pet friendly hotel More >

TripAdvisor Traveler Rating:




Based on 160 reviews

Read Recent Reviews

19 miles

Staybridge Suites Research Parkway Ann Arbor - I-94, Exit 177


3850 Research Park Drive, I-94, Exit 177, Ann Arbor, MI 48108


19 miles from Tecumseh


Enter Dates







| | |
| --- | --- |
| Check In | 15 00 |
| Check Out | 11 00 |




Rated High

Upscale, smoke-free, all-suite, extended-stay hotel
Near Briarwood Mall
4 floors, 130 studio to 2-bedroom suites
Heated indoor swimming pool - 24-hour exercise room
Kitchen in every suite
Free hot breakfast buffet
Free WiFi
Free parking
Pet friendly hotel More >

TripAdvisor Traveler Rating:




Based on 54 reviews

Read Recent Reviews

19 miles

TownePlace Suites by Marriott South Ann Arbor - I-94, Exit 177


1301 Briarwood Circle Drive, I-94, Exit 177, Ann Arbor, MI 48108


19 miles from Tecumseh


Enter Dates







| | |
| --- | --- |
| Check In | 1500 |
| Check Out | 1200 |




Rated Very High

Midscale, smoke-free, all-suite, extended-stay hotel
Near Briarwood Mall
About a mile from Ann Arbor Airport
4 floors, 97 suites
No shuttle to Ann Arbor Airport
Heated indoor swimming pool - exercise room
Kitchen in every suite
Free hot breakfast buffet
Free WiFi
Free parking
Park and fly not allowed
Pet friendly hotel More >

TripAdvisor Traveler Rating:




Based on 380 reviews

Read Recent Reviews

19 miles

Hilton Garden Inn Ann Arbor - I-94, Exit 177


1401 Briarwood Circle, I-94, Exit 177, Ann Arbor, MI 48108


19 miles from Tecumseh


Enter Dates







| | |
| --- | --- |
| Check In | 15 00 |
| Check Out | 12 00 |




Rated Very High

Upscale, smoke-free hotel near Briarwood Mall
3 miles from Ann Arbor Airport
4 floors, 130 rooms and suites
No shuttle to Ann Arbor Airport
Heated indoor swimming pool - 24-hour exercise room
Restaurant - lounge - room service
Restaurant open for breakfast and dinner only
Microwave and refrigerator in every room
Free WiFi
Free parking
Park and fly not allowed
Not pet friendly

TripAdvisor Traveler Rating:




Based on 1137 reviews

Read Recent Reviews

19 miles

Holiday Inn Express & Suites University South Ann Arbor - I-94, Exit 177


3853 Research Park Drive, I-94, Exit 177, Ann Arbor, MI 48108


19 miles from Tecumseh


Enter Dates







| | |
| --- | --- |
| Check In | 15 00 |
| Check Out | 11 00 |




Rated Average

Upper-midscale, smoke-free, interstate hotel
4 floors, 114 rooms and suites
Heated indoor swimming pool - exercise room
Microwave and refrigerator in every room
Free hot breakfast buffet
Free WiFi
Free parking
Not pet friendly

TripAdvisor Traveler Rating:




Based on 8 reviews

Read Recent Reviews

19 miles

Sonesta Simply Suites Ann Arbor - I-94, Exit 175


701 Waymarket Way, I-94, Exit 175, Ann Arbor, MI 48103


19 miles from Tecumseh


Enter Dates







| | |
| --- | --- |
| Check In | 16 00 |
| Check Out | 11 00 |




Rated Average

Midscale, smoke-free, all-suite, extended-stay hotel
Near Briarwood Mall and Ann Arbor Airport
No swimming pool
Exercise room
Kitchen in every suite
Free WiFi
Free parking
Pet friendly hotel More >

TripAdvisor Traveler Rating:




Based on 116 reviews

Read Recent Reviews

19 miles

EVEN Hotel Ann Arbor - I-94, Exit 177


600 Briarwood Circle, I-94, Exit 177, Ann Arbor, MI 48108


19 miles from Tecumseh


Enter Dates







| | |
| --- | --- |
| Check In | 15 00 |
| Check Out | 11 00 |




Rated Very High

Upscale, smoke-free hotel
Near Briarwood Mall
About a mile from Ann Arbor Airport
4 floors, 107 rooms and suites
No shuttle to Ann Arbor Airport
Heated indoor swimming pool - exercise room
Restaurant - lounge
Restaurant open for breakfast and dinner only
Free WiFi
Free parking
Park and fly not allowed
Not pet friendly

TripAdvisor Traveler Rating:




Based on 107 reviews

Read Recent Reviews

19 miles

Kensington Hotel Ann Arbor - I-94, Exit 177


3500 South State Street, I-94, Exit 177, Ann Arbor, MI 48108


19 miles from Tecumseh


Enter Dates







| | |
| --- | --- |
| Check In | 15 00 |
| Check Out | 11 00 |




Rated High

Upper-midscale, smoke-free, full-service hotel
Near Briarwood Mall
1 mile from Ann Arbor Airport
3 floors, 200 rooms - elevator
No shuttle to Ann Arbor Airport
Heated indoor swimming pool - exercise room
Restaurant - lounge - room service
Free WiFi
Free parking
Park and fly not allowed
Not pet friendly

TripAdvisor Traveler Rating:




Based on 1266 reviews

Read Recent Reviews

19 miles

Red Roof Inn University South Ann Arbor - I-94, Exit 177


3505 South State Street, I-94, Exit 177, Ann Arbor, MI 48108


19 miles from Tecumseh


Enter Dates







| | |
| --- | --- |
| Check In | 15 00 |
| Check Out | 11 00 |




Rated Average

Cheap, smoke-free motel near Briarwood Mall
Also near University of Michigan
1 mile from Ann Arbor Airport
No shuttle to Ann Arbor Airport
No swimming pool
Microwave and refrigerator in every room
Free continental breakfast
Free WiFi
Free parking
Park and fly not allowed
Pet friendly motel More >

TripAdvisor Traveler Rating:




Based on 251 reviews

Read Recent Reviews

19 miles

Hampton Inn South Ann Arbor - I-94, Exit 177


925 Victors Way, I-94, Exit 177, Ann Arbor, MI 48108


19 miles from Tecumseh


Enter Dates







| | |
| --- | --- |
| Check In | 15 00 |
| Check Out | 12 00 |




Rated High

Upper-midscale, smoke-free hotel near Briarwood Mall
About a mile from Ann Arbor Airport
No shuttle to Ann Arbor Airport
Heated indoor swimming pool - exercise room
Free continental breakfast
Free WiFi
Free parking
Park and fly not allowed
Pet friendly hotel More >

TripAdvisor Traveler Rating:




Based on 740 reviews

Read Recent Reviews

19 miles

Fairfield Inn by Marriott Ann Arbor - I-94, Exit 177


3285 Boardwalk Drive, I-94, Exit 177, Ann Arbor, MI 48108


19 miles from Tecumseh


Enter Dates







| | |
| --- | --- |
| Check In | 1500 |
| Check Out | 1100 |




Rated Average

Upper-midscale, smoke-free hotel near Briarwood Mall
About a mile from Ann Arbor Airport
No shuttle to Ann Arbor Airport
Heated indoor swimming pool - exercise room
Free hot breakfast buffet
Free WiFi
Free parking
Free park and fly up to 7 nights only
Not pet friendly

TripAdvisor Traveler Rating:




Based on 259 reviews

Read Recent Reviews

19 miles

Hyatt Place Hotel Ann Arbor - I-94, Exit 177


3223 South Street, I-94, Exit 177, Ann Arbor, MI 48108


19 miles from Tecumseh


Enter Dates







| | |
| --- | --- |
| Check In | 15 00 |
| Check Out | 12 00 |




Rated High

Upscale, smoke-free hotel near Briarwood Mall
6 floors, 142 rooms
Free shuttle to local attractions
Indoor swimming pool - 24-hour exercise room
24-hour self-serve restaurant - lounge
Free hot breakfast buffet
Free WiFi
Free parking
Pet friendly hotel More >

TripAdvisor Traveler Rating:




Based on 492 reviews

Read Recent Reviews

19 miles

Extended Stay America Suites University South Ann Arbor - I-94, Exit 177


3265 Boardwalk Drive, I-94, Exit 177, Ann Arbor, MI 48108


19 miles from Tecumseh


Enter Dates







| | |
| --- | --- |
| Check In | 15 00 |
| Check Out | 11 00 |




Rated Average

Budget, smoke-free, all-suite, extended-stay hotel
Near Briarwood Mall and Ann Arbor Airport
3 floors, 71 studio suites - elevator
No swimming pool
Exercise room
Kitchen in every studio
Free continental breakfast
Free WiFi
Free parking
Pet friendly hotel More >

TripAdvisor Traveler Rating:




Based on 111 reviews

Read Recent Reviews

20 miles

Sheraton Hotel Ann Arbor - I-94, Exit 177


3200 Boardwalk, I-94, Exit 177, Ann Arbor, MI 48108


20 miles from Tecumseh


Enter Dates







| | |
| --- | --- |
| Check In | 1500 |
| Check Out | 1200 |




Rated High

Upscale, smoke-free, full-service hotel
Near Briarwood Mall
6 floors, 197 rooms and suites
Heated indoor swimming pool - outdoor pool
Exercise room
Restaurant - lounge - room service
Microwave and refrigerator in every room
Free WiFi
Free parking
Pet friendly hotel More >

TripAdvisor Traveler Rating:




Based on 477 reviews

Read Recent Reviews

20 miles

Courtyard by Marriott Hotel Ann Arbor - I-94, Exit 177


3205 Boardwalk, I-94, Exit 177, Ann Arbor, MI 48108


20 miles from Tecumseh


Enter Dates







| | |
| --- | --- |
| Check In | 1500 |
| Check Out | 1200 |




Rated High

Upscale, smoke-free hotel near Briarwood Mall
Also near Ann Arbor Airport
4 floors, 158 rooms and suites
Heated indoor swimming pool - exercise room
Restaurant - lounge
Restaurant open for breakfast and dinner only
Free WiFi
Free parking
Not pet friendly

TripAdvisor Traveler Rating:




Based on 292 reviews

Read Recent Reviews

20 miles

Holiday Inn & Suites Ann Arbor - I-94, Exit 177


3155 Boardwalk Drive, I-94, Exit 177, Ann Arbor, MI 48108


20 miles from Tecumseh


Enter Dates







| | |
| --- | --- |
| Check In | 15 00 |
| Check Out | 12 00 |




Rated Average

Upper-midscale, smoke-free hotel
Near Briarwood Mall and Ann Arbor Airport
5 floors, 107 rooms and suites
Heated indoor swimming pool - exercise room
Restaurant - lounge - room service
Restaurant open for breakfast and dinner only
Free WiFi
Free parking
Not pet friendly

TripAdvisor Traveler Rating:




Based on 263 reviews

Read Recent Reviews

20 miles

Homewood Suites by Hilton Ann Arbor


2457 South State Street, Ann Arbor, MI 48104


20 miles from Tecumseh


Enter Dates







| | |
| --- | --- |
| Check In | 15 00 |
| Check Out | 11 00 |




Upscale, smoke-free, extended-stay hotel
1.5 miles from University of Michigan
10 miles south of downtown Ann Arbor
4 floors, 107 rooms
Heated indoor swimming pool - exercise room
Free hot breakfast buffet
Free WiFi
Free parking
Pet friendly hotel More >

21 miles

Comfort Inn Chelsea - I-94, Exit 159


1645 Commerce Park Drive, I-94, Exit 159, Chelsea, MI 48118


21 miles from Tecumseh


Enter Dates







| | |
| --- | --- |
| Check In | 15 00 |
| Check Out | 11 00 |




Rated Average

Midscale, smoke-free hotel
17 miles west of Ann Arbor
3 floors, 82 rooms - elevator
Heated indoor swimming pool - exercise room
Microwave and refrigerator in every room
Free hot breakfast buffet
Free WiFi
Free parking
Pet friendly hotel More >

TripAdvisor Traveler Rating:




Based on 129 reviews

Read Recent Reviews

21 miles

Holiday Inn Express & Suites West Ann Arbor


323 North Zeeb Road, Ann Arbor, MI 48103


21 miles from Tecumseh


Enter Dates







| | |
| --- | --- |
| Check In | 15 00 |
| Check Out | 11 00 |




Rated Very High

Upper-midscale, smoke-free hotel
Near I-94, Exit 169
4 floors, 109 rooms and suites
Heated indoor swimming pool - exercise room
Free hot breakfast buffet
Free WiFi
Free parking
Not pet friendly

TripAdvisor Traveler Rating:




Based on 294 reviews

Read Recent Reviews

21 miles

Baymont Inn & Suites Chelsea - I-94, Exit 159


1540 Commerce Park Drive, I-94, Exit 159, Chelsea, MI 48118


21 miles from Tecumseh


Enter Dates







| | |
| --- | --- |
| Check In | 16 00 |
| Check Out | 11 00 |




Rated High

Midscale, smoke-free hotel
17 miles west of Ann Arbor
3 floors, 65 rooms and suites - elevator
Heated indoor swimming pool - exercise room
Microwave and refrigerator in every room
Free hot breakfast buffet
Free WiFi
Free parking - truck parking
Pet friendly hotel More >

TripAdvisor Traveler Rating:




Based on 338 reviews

Read Recent Reviews

21 miles

Wyndham Garden Hotel Ann Arbor - I-94, Exit 172


2900 Jackson Avenue, I-94, Exit 172, Ann Arbor, MI 48103


21 miles from Tecumseh


Enter Dates







| | |
| --- | --- |
| Check In | 1500 |
| Check Out | 1100 |




Rated Average

Upscale, smoke-free, interstate hotel
Near I-94 - 3 miles west of University of Michigan
4 floors, 162 rooms and suites
Heated indoor swimming pool - exercise room
Restaurant - lounge
Restaurant open for breakfast only
Microwave and refrigerator in every room
Free WiFi
Free parking
Not pet friendly

TripAdvisor Traveler Rating:




Based on 774 reviews

Read Recent Reviews
We can also help you find hotels near
Tecumseh, Nebraska
and
Tecumseh, Oklahoma
.
HotelGuides is great. I will be using it again soon...so easy to use...you get what you need done fast, and then you're on your way with no worries.

- Amos Blankenship
Why Book Here?

Pay at hotel
Cancel free
Lowest price guarantee
We add no fees.
If you don't like your hotel,
we'll refund your money.
Cash rewards + hotel points too
Tecumseh Group Hotel Rates
Hotels near Me

Hotels near Siena Heights University 8 miles SW


Hotels near Adrian College 10 miles SW


Hotels near Cabela's Dundee 14 miles east


Hotels near Milan Federal Prison 15 miles NE


Hotels near Faster Horses Festival 16 miles west


Hotels near Michigan International Speedway 16 miles NW


Hotels near Ann Arbor Airport – ARB 19 miles NE


Hotels near Briarwood Mall 19 miles NE


Hotels near State Street Ann Arbor 19 miles NE


Hotels near Oasis Hot Tub Gardens 20 miles NE


Hotels near Crisler Center 21 miles NE


Hotels near Michigan Stadium 21 miles NE


Hotels near Jackson Road Ann Arbor 21 miles north


Hotels near Chelsea Hospital 21 miles north


Hotels near Necto Nightclub 22 miles NE



Adrian MI Hotels 9 miles SW


Manchester MI Hotels 11 miles NW


Saline MI Hotels 14 miles NE


Dundee MI Hotels 15 miles east


Milan MI Hotels 15 miles NE


Ann Arbor MI Hotels 22 miles NE


Chelsea MI Hotels 22 miles north


Sylvania OH Hotels 23 miles SE


Dexter MI Hotels 23 miles north


Hudson MI Hotels 23 miles SW


Ypsilanti MI Hotels 24 miles NE


Temperance MI Hotels 25 miles SE


Belleville MI Hotels 27 miles NE


Jackson MI Hotels 29 miles NW


Swanton OH Hotels 29 miles south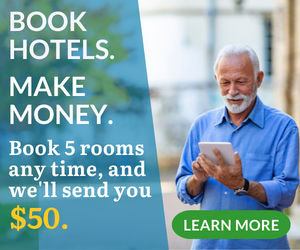 On place pages like this, we order hotels from lowest cost to highest – except we list low-rated hotels at the bottom of the page.

Most of our competitors order these same hotels in other ways that make them more money.
To us, motels are smaller lodgings that have rooms you can enter directly from the parking area.

At hotels, on the other hand, you can enter your room only through a hall inside the building.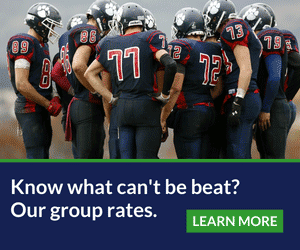 Beware of non-refundable reservations that could cost you a lot of money if you change or cancel them. +

Non-refundable reservations are a gamble that will usually save you less than $10. If you make a $90 non-refundable reservation instead of a $100 refundable booking, you are betting $90 to win $10. Would you do that in Las Vegas?

Don't assume you can cancel a non-refundable reservation without penalty if you notify the hotel weeks or even months in advance. +

Often you cannot – because some hotels' profit strategy is to get paid more than once for the same room for the same night.

Always read cancellation policies carefully before you make a reservation. +

When is the latest date and time you can cancel without penalty?


More >
When you make a reservation, you will receive a confirmation email. Take a copy with you to the hotel.
The earlier in the afternoon you check into a hotel, the more likely you will get a room or suite that matches your preferences.