Rates shown below are averages. Use Form above to see rates for your dates.

0.8 mile

Comfort Inn Woburn - I-93, Exit 27


14 Hill Street, I-93, Exit 27, Woburn, MA 01801


0.8 mile from Stoneham


Enter Dates







| | |
| --- | --- |
| Check In | 14 00 |
| Check Out | 11 00 |




Rated High

Midscale, smoke-free hotel 13 miles east of Hanscom AFB
No swimming pool
Exercise room
Microwave and refrigerator in every room
Free hot breakfast buffet
Free WiFi
Free parking
Not pet friendly

TripAdvisor Traveler Rating:




Based on 267 reviews

Read Recent Reviews

0.9 mile

Courtyard by Marriott North Woburn - I-93, Exit 27


700 Unicorn Park Drive, I-93, Exit 27, Woburn, MA 01801


0.9 mile from Stoneham


Enter Dates







| | |
| --- | --- |
| Check In | 1500 |
| Check Out | 1200 |




Rated Very High

Upscale, smoke-free hotel
13 miles east of Hanscom AFB
6 floors; 186 rooms, 6 suites
Heated indoor swimming pool - exercise room
Restaurant - lounge
Restaurant open for breakfast and dinner only
Free WiFi
Free parking
Not pet friendly

TripAdvisor Traveler Rating:




Based on 659 reviews

Read Recent Reviews

0.9 mile

Best Western Plus New Englander Hotel Woburn - I-93, Exit 27


One Rainin Road, I-93, Exit 27, Woburn, MA 01801


0.9 mile from Stoneham


Enter Dates







| | |
| --- | --- |
| Check In | 1600 |
| Check Out | 1100 |




Rated Average

Upper-midscale, smoke-free hotel
13 miles east of Hanscom AFB
Heated indoor swimming pool - exercise room
Restaurant - lounge
Restaurant open for lunch and dinner only
Microwave and refrigerator in every room
Free hot breakfast buffet
Free WiFi
Free parking
Pet friendly hotel More >

TripAdvisor Traveler Rating:




Based on 729 reviews

Read Recent Reviews

1.6 miles

Hilton Hotel Woburn - I-95, Exit 54


2 Forbes Road, I-95, Exit 54, Woburn, MA 01801


1.6 miles from Stoneham


Enter Dates







| | |
| --- | --- |
| Check In | 16 00 |
| Check Out | 12 00 |




Rated High

Upper-upscale, smoke-free, full-service hotel
11 miles northeast of Hanscom AFB
Free shuttle to attractions within 5-mile radius
Heated indoor swimming pool - exercise room
Restaurant - lounge - room service
Free WiFi
Free parking
Pet friendly hotel More >

TripAdvisor Traveler Rating:




Based on 634 reviews

Read Recent Reviews

1.8 miles

Hampton Inn Boston Woburn - I-95, Exit 54


371 Washington Street, I-95, Exit 54, Woburn, MA 01801


1.8 miles from Stoneham


Enter Dates







| | |
| --- | --- |
| Check In | 15 00 |
| Check Out | 12 00 |




Rated High

Upper-midscale, smoke-free, interstate hotel
10 miles from Hanscom AFB
6 floors, 132 rooms
Free shuttle to attractions within 4-mile radius
Heated indoor swimming pool - exercise room
Lounge
Free hot breakfast buffet
Free WiFi
Free parking
Not pet friendly

TripAdvisor Traveler Rating:




Based on 91 reviews

Read Recent Reviews

1.9 miles

Homewood Suites by Hilton Boston Woburn - I-95, Exit 54


371 Washington Street, I-95, Exit 54, Woburn, MA 01801


1.9 miles from Stoneham


Enter Dates







| | |
| --- | --- |
| Check In | 15 00 |
| Check Out | 11 00 |




Rated High

Upscale, smoke-free, all-suite, extended-stay hotel
10 miles from Hanscom AFB
6 floors, 103 studio and 1-bedroom suites
Free shuttle to attractions within 4-mile radius
Heated indoor swimming pool - exercise room
Lounge
Kitchen in every suite
Free hot breakfast buffet
Free WiFi
Free parking
Pet friendly hotel More >

TripAdvisor Traveler Rating:




Based on 45 reviews

Read Recent Reviews

2.3 miles

Holiday Inn Express Woburn - I-95, Exit 54


315 Mishawum Road, I-95, Exit 54, Woburn, MA 01801


2.3 miles from Stoneham


Enter Dates







| | |
| --- | --- |
| Check In | 15 00 |
| Check Out | 11 00 |




Rated High

Upper-midscale, smoke-free hotel
11 miles northeast of Hanscom AFB
5 floors, 93 rooms
No swimming pool
Exercise room
Free hot breakfast buffet
Free WiFi
Free parking
Not pet friendly

TripAdvisor Traveler Rating:




Based on 256 reviews

Read Recent Reviews

2.4 miles

Red Roof Plus+ Inn & Suites Woburn - I-95, Exit 54


19 Commerce Way, I-95, Exit 54, Woburn, MA 01801


2.4 miles from Stoneham


Enter Dates







| | |
| --- | --- |
| Check In | 15 00 |
| Check Out | 11 00 |




Rated High

Midscale, smoke-free hotel
10 miles northeast of Hanscom AFB
Heated indoor swimming pool
Free continental breakfast
Free WiFi
Free parking - truck parking
Pet friendly hotel More >

TripAdvisor Traveler Rating:




Based on 738 reviews

Read Recent Reviews

2.4 miles

Fairfield Inn by Marriott Woburn - I-95, Exit 54


285 Mishawum Road, I-95, Exit 54, Woburn, MA 01801


2.4 miles from Stoneham


Enter Dates







| | |
| --- | --- |
| Check In | 1500 |
| Check Out | 1200 |




Rated Average

Upper-midscale, smoke-free hotel
11 miles northeast of Hanscom AFB
5 floors, 129 rooms
Free shuttle to local attractions
Outdoor swimming pool open in summer
Free hot breakfast buffet
Free WiFi
Free parking
Not pet friendly

TripAdvisor Traveler Rating:




Based on 153 reviews

Read Recent Reviews

2.6 miles

Sonesta Select Hotel Woburn - I-95, Exit 54


240 Mishawum Road, I-95, Exit 54, Woburn, MA 01801


2.6 miles from Stoneham


Enter Dates







| | |
| --- | --- |
| Check In | 15 00 |
| Check Out | 11 00 |




Rated High

Upper-midscale, smoke-free hotel
11 miles northeast of Hanscom AFB
3 floors, 120 rooms and suites - elevator
Outdoor swimming pool open in summer Exercise room
Restaurant - lounge
Restaurant open for breakfast and dinner only
Free WiFi
Free parking
Not pet friendly

TripAdvisor Traveler Rating:




Based on 261 reviews

Read Recent Reviews

3.1 miles

Crowne Plaza Hotel Woburn - I-95, Exit 53


15 Middlesex Canal Park Road, I-95, Exit 53, Woburn, MA 01801


3.1 miles from Stoneham


Enter Dates







| | |
| --- | --- |
| Check In | 15 00 |
| Check Out | 11 00 |




Rated High

Upscale, smoke-free, full-service hotel
10 miles northeast of Hanscom AFB
4 floors, 197 rooms
Free shuttle to attractions within 5-mile radius
Heated indoor swimming pool - exercise room
Restaurant - lounge - room service
Free WiFi
Free parking
Not pet friendly

TripAdvisor Traveler Rating:




Based on 511 reviews

Read Recent Reviews

3.3 miles

Extended Stay America Suites Woburn - I-95, Exit 53


831 Main Street, I-95, Exit 53, Woburn, MA 01801


3.3 miles from Stoneham


Enter Dates







| | |
| --- | --- |
| Check In | 15 00 |
| Check Out | 11 00 |




Rated Average

Budget, smoke-free, all-suite, extended-stay hotel
9 miles northeast of Hanscom AFB
No swimming pool
Kitchen in every suite
Free continental breakfast
Free WiFi
Free parking
Pet friendly hotel More >

TripAdvisor Traveler Rating:




Based on 108 reviews

Read Recent Reviews

3.4 miles

Residence Inn by Marriott Woburn - I-93, Exit 30


300 Presidential Way, I-93, Exit 30, Woburn, MA 01801


3.4 miles from Stoneham


Enter Dates







| | |
| --- | --- |
| Check In | 1500 |
| Check Out | 1200 |




Rated Very High

Upscale, smoke-free, all-suite, extended-stay hotel
13 miles northeast of Hanscom AFB
Heated indoor swimming pool - exercise room
Kitchen in every suite
Free hot breakfast buffet
Free WiFi
Free parking
Pet friendly hotel More >

TripAdvisor Traveler Rating:




Based on 684 reviews

Read Recent Reviews

3.8 miles

Holiday Inn Express Saugus


999 Broadway, Route 1, Saugus, MA 01906


3.8 miles from Stoneham


Enter Dates







| | |
| --- | --- |
| Check In | 15 00 |
| Check Out | 11 00 |




Rated Average

Upper-midscale, smoke-free, highway hotel
9 miles north of Boston Logan Airport
4 floors, 145 rooms
Outdoor swimming pool open in summer
Free hot breakfast buffet
Free WiFi
Free parking
Park and fly costs $12 per night
Not pet friendly

TripAdvisor Traveler Rating:




Based on 720 reviews

Read Recent Reviews

3.9 miles

Four Points by Sheraton Hotel Wakefield - I-95, Exit 60


1 Audubon Road, I-95, Exit 60, Wakefield, MA 01880


3.9 miles from Stoneham


Enter Dates







| | |
| --- | --- |
| Check In | 1500 |
| Check Out | 1200 |




Rated Very High

Upscale, smoke-free, full-service hotel
Located 15 miles north of downtown Boston
Free shuttle to local attractions within a 5-mile radius
No swimming pool
Restaurant - lounge - room service
Free WiFi
Free parking
Pet friendly hotel More >

TripAdvisor Traveler Rating:




Based on 585 reviews

Read Recent Reviews

3.9 miles

Red Roof Plus+ Inn & Suites Saugus


920 Broadway, Saugus, MA 01906


3.9 miles from Stoneham


Enter Dates







| | |
| --- | --- |
| Check In | 14 00 |
| Check Out | 11 00 |




Rated Average

Midscale, smoke-free, highway hotel
9 miles north of the Boston Logan Airport
No swimming pool
Microwave and refrigerator in every room
Free WiFi
Free parking
Pet friendly hotel More >

TripAdvisor Traveler Rating:




Based on 875 reviews

Read Recent Reviews

3.9 miles

Extended Stay America Suites Saugus


832 Broadway, Saugus, MA 01906


3.9 miles from Stoneham


Enter Dates







| | |
| --- | --- |
| Check In | 15 00 |
| Check Out | 11 00 |




Rated Average

Budget, smoke-free, all-suite, extended-stay hotel
Near Square One Mall
4 floors, 122 suites
No swimming pool
Exercise room
Kitchen in every suite
Free WiFi
Free parking
Not pet friendly

TripAdvisor Traveler Rating:




Based on 26 reviews

Read Recent Reviews

4.4 miles

Hyatt Place Hotel Medford - I-93, Exit 23


116 Riverside Avenue, I-93, Exit 23, Medford, MA 02155


4.4 miles from Stoneham


Enter Dates







| | |
| --- | --- |
| Check In | 15 00 |
| Check Out | 12 00 |




Rated High

Upscale, smoke-free hotel
6 miles northwest of Boston
8 miles northwest of Boston Airport
8 floors, 158 suites
Free shuttle to Davis Square T station
Heated indoor swimming pool - exercise room
Free hot breakfast buffet
Free WiFi
Free parking
Pet friendly hotel More >

TripAdvisor Traveler Rating:




Based on 1428 reviews

Read Recent Reviews

4.5 miles

Econo Lodge Malden


321 Broadway, Malden, MA 02148


4.5 miles from Stoneham


Enter Dates







| | |
| --- | --- |
| Check In | 15 00 |
| Check Out | 11 00 |




Rated Very Low – Not Recommended

Cheap motel 6 miles north of Boston
2 floors, 51 rooms - no elevator
Some smoking rooms
No swimming pool
Free continental breakfast
Free WiFi
Free parking - truck parking
Not pet friendly

TripAdvisor Traveler Rating:




Based on 165 reviews

Read Recent Reviews

4.8 miles

Hyatt House Hotel Burlington - I-95, Exit 51


2 Van de Graaff Drive, I-95, Exit 51, Burlington, MA 01803


4.8 miles from Stoneham


Enter Dates







| | |
| --- | --- |
| Check In | 15 00 |
| Check Out | 12 00 |




Rated Very High

Upscale, smoke-free, all-suite, extended-stay hotel
Near Burlington Mall
Outdoor swimming pool - exercise room
Kitchen in every suite
Free hot breakfast buffet
Free WiFi
Free parking
Pet friendly hotel More >

TripAdvisor Traveler Rating:




Based on 1113 reviews

Read Recent Reviews

4.9 miles

Marriott Hotel Burlington - I-95, Exit 51


One Burlington Mall Road, I-95, Exit 51, Burlington, MA 01803


4.9 miles from Stoneham


Enter Dates







| | |
| --- | --- |
| Check In | 1600 |
| Check Out | 1200 |




Rated Average

Upper-upscale, smoke-free, full-service hotel
Near Burlington Mall
9 floors, 418 rooms and suites
Heated indoor swimming pool - outdoor pool open in summer
24-hour exercise room
Restaurant - lounge
Internet access costs $14 per night
Free parking
Not pet friendly

TripAdvisor Traveler Rating:




Based on 1035 reviews

Read Recent Reviews

5 miles

AC Hotel by Marriott North Boston - I-93, Exit 21


95 Station Landing, I-93, Exit 21, Medford, MA 02155


5 miles from Stoneham


Enter Dates







| | |
| --- | --- |
| Check In | 1600 |
| Check Out | 1100 |




Rated Very High

Upscale, smoke-free hotel
Near Legoland Discovery Center Boston
5 floors, 152 rooms
Heated indoor swimming pool - 24-hour exercise room
Restaurant - lounge
Restaurant open for breakfast and dinner only
Free WiFi
Free parking
Not pet friendly

TripAdvisor Traveler Rating:




Based on 302 reviews

Read Recent Reviews

5 miles

Fairfield Inn & Suites by Marriott Medford - I-93, Exit 21


85 Station Landing, I-93, Exit 21, Medford, MA 02155


5 miles from Stoneham


Enter Dates







| | |
| --- | --- |
| Check In | 1500 |
| Check Out | 1200 |




Rated High

Upper-midscale, smoke-free, downtown hotel
3 miles from Davis Square T station
9 floors, 84 rooms and suites
No swimming pool
Exercise room
Microwave and refrigerator in every room
Free hot breakfast buffet
Free WiFi
Free parking
Pet friendly hotel More >

TripAdvisor Traveler Rating:




Based on 9 reviews

Read Recent Reviews

5 miles

TownePlace Suites by Marriott Medford - I-93, Exit 21


85 Station Landing, I-93, Exit 21, Medford, MA 02155


5 miles from Stoneham


Enter Dates







| | |
| --- | --- |
| Check In | 1500 |
| Check Out | 1200 |




Rated Very High

Midscale, smoke-free, extended-stay, downtown hotel
3 miles from Davis Square T station
9 floors, 72 suites
No swimming pool
Exercise room
Kitchen in every suite
Free hot breakfast buffet
Free WiFi
Free parking
Pet friendly hotel More >

TripAdvisor Traveler Rating:




Based on 6 reviews

Read Recent Reviews

6 miles

Four Points by Sheraton Hotel Logan Airport Revere


407 Squire Road, Revere, MA 02151


6 miles from Stoneham


Enter Dates







| | |
| --- | --- |
| Check In | 1500 |
| Check Out | 1200 |




Rated Average

Upscale, smoke-free hotel
5 miles north of Logan Airport
7 floors, 180 rooms
Free 24-hour shuttle to Logan Airport
Heated indoor swimming pool - exercise room
Restaurant - lounge
Restaurant open for lunch and dinner only
Free WiFi
Free parking
Not pet friendly

TripAdvisor Traveler Rating:




Based on 673 reviews

Read Recent Reviews

6 miles

Residence Inn by Marriott Burlington


400 District Avenue, Burlington, MA 01803


6 miles from Stoneham


Enter Dates







| | |
| --- | --- |
| Check In | 1600 |
| Check Out | 1200 |




Rated Very High

Upscale, smoke-free, all-suite, extended-stay hotel
Near Burlington Mall
6 floors, 170 suites
Heated indoor swimming pool
24-hour exercise room
Kitchen in every suite
Free hot breakfast buffet
Free WiFi
Free parking
Pet friendly hotel More >

TripAdvisor Traveler Rating:




Based on 139 reviews

Read Recent Reviews

6 miles

Hilton Garden Inn Burlington


5 Wheeler Road, Burlington, MA 01803


6 miles from Stoneham


Enter Dates







| | |
| --- | --- |
| Check In | 15 00 |
| Check Out | 12 00 |




Rated High

Upscale, smoke-free hotel
Near Burlington Mall and Red Line
5.5 miles from Hanscom AFB
4 floors, 180 rooms
Indoor swimming pool is closed indefinitely
Microwave and refrigerator in every room
Free WiFi
Free parking
Not pet friendly

TripAdvisor Traveler Rating:




Based on 1145 reviews

Read Recent Reviews

6 miles

Sonesta ES Suites Burlington


11 Old Concord Road, Burlington, MA 01803


6 miles from Stoneham


Enter Dates







| | |
| --- | --- |
| Check In | 16 00 |
| Check Out | 11 00 |




Rated Very High

Upscale, smoke-free, all-suite, extended-stay hotel
Near Burlington Mall
4 floors, 141 suites
Heated outdoor swimming pool - exercise room
Kitchen in every suite
Free continental breakfast
Free WiFi
Free parking
Not pet friendly

TripAdvisor Traveler Rating:




Based on 544 reviews

Read Recent Reviews

6 miles

Homewood Suites by Hilton Arlington


1 Massachusetts Avenue, Arlington, MA 02474


6 miles from Stoneham


Enter Dates







| | |
| --- | --- |
| Check In | 15 00 |
| Check Out | 12 00 |




Rated High

Upscale, smoke-free, all-suite, extended-stay hotel
6 miles northwest of Boston - convenient to Tufts University
3 floors, 100 studio to 1-bedroom suites - elevator
No swimming pool
Exercise room
Kitchen in every suite
Free hot breakfast buffet
Free WiFi
Free parking - truck parking
Not pet friendly

TripAdvisor Traveler Rating:




Based on 775 reviews

Read Recent Reviews

6 miles

Holiday Inn & Suites Peabody - I-95, Exit 63


1 Newbury Street, I-95, Exit 63, Peabody, MA 01960


6 miles from Stoneham


Enter Dates







| | |
| --- | --- |
| Check In | 15 00 |
| Check Out | 11 00 |




Rated Average

Upper-midscale, smoke-free, full-service hotel
7 miles west of Salem
4 floors, 183 rooms and suites
Heated indoor swimming pool - exercise room
Restaurant - lounge - room service
Free WiFi
Free parking
Not pet friendly

TripAdvisor Traveler Rating:




Based on 488 reviews

Read Recent Reviews
We can also help you find hotels in
Stoneham, Quebec
.
Using HotelGuides was easy, and the price was less than the hotel offered.

- Paula Gray
Why Book Here?

Pay at hotel
Cancel free
Lowest price guarantee
We add no fees.
If you don't like your hotel,
we'll refund your money.
Cash rewards + hotel points too
Stoneham Group Hotel Rates
Hotels near Me

Hotels near Woburn Country Club 3.4 miles west


Hotels near Square One Mall 3.9 miles east


Hotels near Route 1 Saugus 3.9 miles east


Hotels near Chevalier Theatre 4.2 miles south


Hotels near Tufts University 5 miles south


Hotels near Lahey Clinic 5 miles west


Hotels near Burlington Mall 6 miles west


Hotels near Davis Square 6 miles south


Hotels near Assembly Row 6 miles south


Hotels near Lego Discovery Center Boston 6 miles south


Hotels near Porter Square 6 miles south


Hotels near Alewife Station 6 miles south


Hotels near Aleppo Shriners Auditorium 6 miles north


Hotels near US 1 Peabody 6 miles NE


Hotels near Lesley University 7 miles south



Melrose MA Hotels 2.3 miles SE


Wakefield MA Hotels 2.3 miles NE


Winchester MA Hotels 2.7 miles SW


Reading MA Hotels 3.2 miles north


Malden MA Hotels 4.2 miles SE


Medford MA Hotels 4.3 miles south


Lynnfield MA Hotels 4.8 miles NE


Saugus MA Hotels 4.9 miles east


Burlington MA Hotels 5 miles west


Arlington MA Hotels 5 miles SW


Everett MA Hotels 5 miles SE


Wilmington MA Hotels 6 miles NW


Somerville MA Hotels 6 miles south


Revere MA Hotels 7 miles SE


North Reading MA Hotels 7 miles north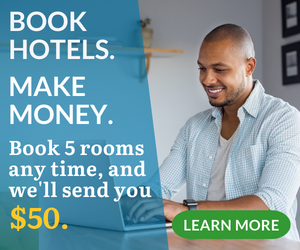 On place pages like this, we order hotels from lowest cost to highest – except we list low-rated hotels at the bottom of the page.

Most of our competitors order these same hotels in other ways that make them more money.
To us, motels are smaller lodgings that have rooms you can enter directly from the parking area.

At hotels, on the other hand, you can enter your room only through a hall inside the building.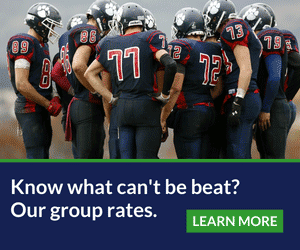 Beware of non-refundable reservations that could cost you a lot of money if you change or cancel them. +

Non-refundable reservations are a gamble that will usually save you less than $10. If you make a $90 non-refundable reservation instead of a $100 refundable booking, you are betting $90 to win $10. Would you do that in Las Vegas?

Don't assume you can cancel a non-refundable reservation without penalty if you notify the hotel weeks or even months in advance. +

Often you cannot – because some hotels' profit strategy is to get paid more than once for the same room for the same night.

Always read cancellation policies carefully before you make a reservation. +

When is the latest date and time you can cancel without penalty?


More >
When you make a reservation, you will receive a confirmation email. Take a copy with you to the hotel.
The earlier in the afternoon you check into a hotel, the more likely you will get a room or suite that matches your preferences.