1.0 mile

Holiday Inn Express Hyattsville


6205 Annapolis Road, Hyattsville, MD 20784


1.0 mile from Landover Hills








| | |
| --- | --- |
| Check In | 15 00 |
| Check Out | 11 00 |




Rated High

Upper-midscale, smoke-free hotel near Metro Station
6 miles northwest of FedEx Field
5 floors, 88 rooms and suites
Outdoor swimming pool open in summer Exercise room
Free hot breakfast buffet
Free WiFi
Free parking
Not pet friendly

TripAdvisor Traveler Rating:




Based on 224 reviews

Read Recent Reviews

1.5 miles

Metro Points Hotel New Carrollton


8500 Annapolis Road, New Carrollton, MD 20784


1.5 miles from Landover Hills








| | |
| --- | --- |
| Check In | 15 00 |
| Check Out | 12 00 |




Midscale, smoke-free hotel near I-495 at MD 450
10 floors, 197 rooms and suites
No swimming pool
24-hour exercise room
Restaurant - lounge
Restaurant open for dinner only
Free hot breakfast buffet
Free WiFi
Free parking
Not pet friendly

1.5 miles

Courtyard by Marriott Landover - I-95 & I-495, Exit 19


8330 Corporate Drive, I-95 & I-495, Exit 19, Landover, MD 20785


1.5 miles from Landover Hills








| | |
| --- | --- |
| Check In | 1600 |
| Check Out | 1100 |




Rated High

Upscale, smoke-free hotel near I-95/I-495
4 miles north of FedEx Field
7 miles south of NASA Goddard Space Center
4 floors, 150 rooms and suites
Free shuttle to attractions within 3-mile radius
No swimming pool
Exercise room
Restaurant - lounge
Restaurant open for breakfast and dinner only
Microwave and refrigerator in every room
Free WiFi
Free parking
Not pet friendly

TripAdvisor Traveler Rating:




Based on 230 reviews

Read Recent Reviews

2.0 miles

Best Western Hotel Lanham - I-95 & I-495, Exit 20


5910 Princess Garden Parkway, I-95 & I-495, Exit 20, Lanham, MD 20706


2.0 miles from Landover Hills








| | |
| --- | --- |
| Check In | 1500 |
| Check Out | 1200 |




Rated Average

Midscale, smoke-free hotel
Near NASA Flight Center and FedEx Field
6 floors, 169 rooms
Free shuttle to DC Metro Station
Outdoor swimming pool open in summer Exercise room
Free continental breakfast
Free WiFi
Free parking
Not pet friendly

TripAdvisor Traveler Rating:




Based on 836 reviews

Read Recent Reviews

2.1 miles

Wyndham Garden Hotel Cheverly


5811 Annapolis Road, Cheverly, MD 20784


2.1 miles from Landover Hills








| | |
| --- | --- |
| Check In | 15 00 |
| Check Out | 11 00 |




Rated Average

Upper-midscale, smoke-free hotel
5 miles northeast of Washington, DC
5 floors, 150 rooms
Outdoor swimming pool open in summer
Exercise room
Restaurant - lounge
Restaurant open for dinner only
Microwave and refrigerator in every room
Free hot breakfast buffet
Free WiFi
Free parking - truck parking
Not pet friendly

TripAdvisor Traveler Rating:




Based on 902 reviews

Read Recent Reviews

2.2 miles

Days Inn Lanham - I-95 & I-495, Exit 20


9023 Annapolis Road, I-95 & I-495, Exit 20, Lanham, MD 20706


2.2 miles from Landover Hills








| | |
| --- | --- |
| Check In | 15 00 |
| Check Out | 12 00 |




Rated Average

Cheap, smoke-free hotel near FedEx Field
Also near NASA Goddard Space Flight Center
3 floors, 112 rooms - elevator
No swimming pool
Exercise room
Microwave and refrigerator in every room
Free WiFi
Free parking
Not pet friendly

TripAdvisor Traveler Rating:




Based on 414 reviews

Read Recent Reviews

2.3 miles

Red Roof Inn Lanham - I-95 & I-495, Exit 20


9050 Lanham Severn Road, I-95 & I-495, Exit 20, Lanham, MD 20706


2.3 miles from Landover Hills








| | |
| --- | --- |
| Check In | 15 00 |
| Check Out | 11 00 |




Rated Average

Cheap, smoke-free motel
Near NASA Goddard Space Flight Center
6 miles from FedEx Field
No swimming pool
Microwave and refrigerator in every room
Free WiFi
Free parking
Pet friendly motel More >

TripAdvisor Traveler Rating:




Based on 140 reviews

Read Recent Reviews

2.8 miles

Hampton Inn & Suites Glenarden - I-95 & I-495, Exit 17


2901 Campus Way North, I-95 & I-495, Exit 17, Glenarden, MD 20706


2.8 miles from Landover Hills








| | |
| --- | --- |
| Check In | 15 00 |
| Check Out | 12 00 |




Rated Very High

Upper-midscale, smoke-free hotel near I-95/I-495
6 miles from Six Flags
4 floors, 106 rooms and suites
Indoor swimming pool - exercise room
Microwave and refrigerator in every room
Free hot breakfast buffet
Free WiFi
Free parking - truck parking
Not pet friendly

TripAdvisor Traveler Rating:




Based on 192 reviews

Read Recent Reviews

3.0 miles

Homewood Suites by Hilton Largo - I-95 & I-495, Exit 17


9103 Basil Court, I-95 & I-495, Exit 17, Largo, MD 20774


3.0 miles from Landover Hills








| | |
| --- | --- |
| Check In | 16 00 |
| Check Out | 11 00 |




Rated High

Upscale, smoke-free, all-suite, extended-stay hotel
Near I-95/I-495
4 floors, 116 studio and 1-bedroom suites
Free shuttle to attractions within 3-mile radius
No swimming pool
Exercise room
Kitchen in every suite
Free hot breakfast buffet
Free WiFi
Free parking
Pet friendly hotel More >

TripAdvisor Traveler Rating:




Based on 76 reviews

Read Recent Reviews

3.1 miles

DoubleTree by Hilton Largo - I-95 & I-495, Exit 17


9100 Basil Court, I-95 & I-495, Exit 17, Largo, MD 20774


3.1 miles from Landover Hills








| | |
| --- | --- |
| Check In | 16 00 |
| Check Out | 11 00 |




Rated High

Upscale, smoke-free, full-service hotel
Near Six Flags America, FedEx Field, and I-95/I-495
Free shuttle to attractions within 4-mile radius
Heated indoor swimming pool - exercise room
Restaurant - lounge - room service
Microwave and refrigerator in every room
Free WiFi
Free parking
Not pet friendly

TripAdvisor Traveler Rating:




Based on 727 reviews

Read Recent Reviews

3.1 miles

Holiday Inn Express & Suites Largo - I-95 & I-495, Exit 17


9101 Basil Court, I-95 & I-495, Exit 17, Largo, MD 20774


3.1 miles from Landover Hills








| | |
| --- | --- |
| Check In | 15 00 |
| Check Out | 11 00 |




Rated High

Upper-midscale, smoke-free hotel near Six Flags America
Also near FedEx Field and I-95/I-495
4 floors, 89 rooms and suites
Heated indoor swimming pool - exercise room
Microwave and refrigerator in every room
Free hot breakfast buffet
Free WiFi
Free parking
Not pet friendly

TripAdvisor Traveler Rating:




Based on 194 reviews

Read Recent Reviews

3.2 miles

Holiday Inn Greenbelt - I-95 & I-495, Exit 22


7200 Hanover Drive, I-95 & I-495, Exit 22, Greenbelt, MD 20770


3.2 miles from Landover Hills








| | |
| --- | --- |
| Check In | 15 00 |
| Check Out | 12 00 |




Rated Average

Upper-midscale, smoke-free, full-service hotel
Near NASA Goddard Space Flight Center and I-95/I-495
Also near Washington Bible College
Convenient to FedEx Field
7 floors, 206 rooms
Outdoor swimming pool open in summer
Exercise room
Restaurant - lounge - room service
Microwave and refrigerator in every room
Free WiFi
Free parking
Not pet friendly

TripAdvisor Traveler Rating:




Based on 504 reviews

Read Recent Reviews

3.2 miles

WoodSpring Suites Hyattsville - I-95 & I-495, Exit 16


1603 Brightseat Drive, I-95 & I-495, Exit 16, Hyattsville, MD 20785


3.2 miles from Landover Hills








| | |
| --- | --- |
| Check In | 1500 |
| Check Out | 1100 |




Rated Average

Budget, smoke-free, all-suite, extended-stay hotel
Near FedExField and I-95/I-495
4 floors, 122 studio suites
No swimming pool
Exercise room
Kitchen in every suite
Free WiFi
Free parking
Pet friendly hotel More >

Note: Some WoodSpring Suites charge a weekly rate, even if you stay just one night.


TripAdvisor Traveler Rating:




Based on 45 reviews

Read Recent Reviews

3.5 miles

Residence Inn by Marriott Largo - I-95 & I-495, Exit 16


1330 Caraway Court, I-95 & I-495, Exit 16, Largo, MD 20774


3.5 miles from Landover Hills








| | |
| --- | --- |
| Check In | 1500 |
| Check Out | 1200 |




Rated High

Upscale, smoke-free, all-suite, extended-stay hotel
Near I-95/I-495 - 2 miles east of FedExField
4 floors, 101 suites
Indoor swimming pool - exercise room
Kitchen in every suite
Free continental breakfast
Free WiFi
Free parking
Pet friendly hotel More >

TripAdvisor Traveler Rating:




Based on 190 reviews

Read Recent Reviews

3.5 miles

Courtyard by Marriott Largo - I-95 & I-495, Exit 16


1320 Caraway Court, I-95 & I-495, Exit 16, Largo, MD 20774


3.5 miles from Landover Hills








| | |
| --- | --- |
| Check In | 1500 |
| Check Out | 1200 |




Rated High

Upscale, smoke-free hotel near FedExField
Also near I-95/I-495
4 floors; 103 rooms, 4 suites
Indoor swimming pool - exercise room
Restaurant - lounge
Restaurant open for breakfast and dinner only
Free WiFi
Free parking
Not pet friendly

TripAdvisor Traveler Rating:




Based on 125 reviews

Read Recent Reviews

3.7 miles

Staybridge Suites Largo - I-95 & I-495, Exit 16


9401 Lottsford Road, I-95 & I-495, Exit 16, Largo, MD 20774


3.7 miles from Landover Hills








| | |
| --- | --- |
| Check In | 15 00 |
| Check Out | 11 00 |




Rated High

Upscale, smoke-free, all-suite, extended-stay hotel
5 floors, 104 studio to 2-bedroom suites
Heated indoor swimming pool - exercise room
Kitchen in every suite
Free hot breakfast buffet
Free WiFi
Free parking
Pet friendly hotel More >

TripAdvisor Traveler Rating:




Based on 18 reviews

Read Recent Reviews

3.8 miles

Hilton Garden Inn Greenbelt - I-95 & I-495, Exit 23


7810 Walker Drive, I-95 & I-495, Exit 23, Greenbelt, MD 20770


3.8 miles from Landover Hills








| | |
| --- | --- |
| Check In | 15 00 |
| Check Out | 11 00 |




Rated High

Upscale, smoke-free hotel
Near NASA Goddard Space Flight Center
6 floors, 155 rooms
Heated indoor swimming pool
24-hour exercise room
Restaurant - lounge - room service
Restaurant open for breakfast and dinner only
Microwave and refrigerator in every room
Free WiFi
Free parking
Not pet friendly

TripAdvisor Traveler Rating:




Based on 892 reviews

Read Recent Reviews

3.8 miles

Residence Inn by Marriott Greenbelt - I-95 & I-495, Exit 23


6320 Golden Triangle Drive, I-95 & I-495, Exit 23, Greenbelt, MD 20770


3.8 miles from Landover Hills








| | |
| --- | --- |
| Check In | 1600 |
| Check Out | 1200 |




Rated High

Upscale, smoke-free, all-suite, extended-stay hotel
Near NASA Goddard Space Flight Center
Outdoor swimming pool open in summer Exercise room
Kitchen in every suite
Free hot breakfast buffet
Free WiFi
Free parking
Pet friendly hotel More >

TripAdvisor Traveler Rating:




Based on 287 reviews

Read Recent Reviews

3.8 miles

Hotel at UMD College Park


7777 Baltimore Avenue, College Park, MD 20740


3.8 miles from Landover Hills








| | |
| --- | --- |
| Check In | 16 00 |
| Check Out | 12 00 |




Rated Very High

Upscale, smoke-free, full-service hotel
Near University of Maryland
9 floors
Free shuttle to attractions within 3-mile radius
Indoor swimming pool - exercise room
4 restaurants - lounge - room service
Free WiFi
Parking costs $16 per night
Not pet friendly

TripAdvisor Traveler Rating:




Based on 422 reviews

Read Recent Reviews

4.1 miles

Best Western Plus College Park Inn


8419 Baltimore Avenue, College Park, MD 20740


4.1 miles from Landover Hills








| | |
| --- | --- |
| Check In | 1500 |
| Check Out | 1100 |




Rated Very High

Upper-midscale, smoke-free hotel near University of Maryland
4 floors, 50 rooms
No swimming pool
Exercise room
Microwave and refrigerator in every room
Free hot breakfast buffet
Free WiFi
Free parking
Not pet friendly

TripAdvisor Traveler Rating:




Based on 515 reviews

Read Recent Reviews

4.2 miles

Comfort Inn Upper Marlboro - I-95 & I-495, Exit 15


9421 Largo Drive West, I-95 & I-495, Exit 15, Upper Marlboro, MD 20774


4.2 miles from Landover Hills








| | |
| --- | --- |
| Check In | 15 00 |
| Check Out | 11 00 |




Rated Average

Midscale, smoke-free hotel near FedEx Field
Near Prince George's Community College and I-95/I-495
6 floors, 125 rooms
No swimming pool
Exercise room
Microwave and refrigerator in every room
Free hot breakfast buffet
Free WiFi
Free parking
Not pet friendly

TripAdvisor Traveler Rating:




Based on 219 reviews

Read Recent Reviews

4.2 miles

La Quinta Inn & Suites Capitol Heights - I-95 & I-495, Exit 15


55 Hampton Park Blvd, I-95 & I-495, Exit 15, Capitol Heights, MD 20743


4.2 miles from Landover Hills








| | |
| --- | --- |
| Check In | 15 00 |
| Check Out | 11 00 |




Rated Average

Midscale, smoke-free hotel near I-95/I-495
Also near Prince George's Community College
6 floors, 110 rooms and suites
Outdoor swimming pool open in summer
24-hour exercise room
Microwave and refrigerator in every room
Free hot breakfast buffet
Free WiFi
Free parking - truck parking
Pet friendly hotel More >

TripAdvisor Traveler Rating:




Based on 549 reviews

Read Recent Reviews

4.3 miles

Country Inn & Suites by Radisson Capitol Heights - I-95 & I-495, Exit 15


8850 Hampton Mall Drive North, I-95 & I-495, Exit 15, Capitol Heights, MD 20747


4.3 miles from Landover Hills








| | |
| --- | --- |
| Check In | 15 00 |
| Check Out | 12 00 |




Rated Average

Upper-midscale, smoke-free hotel near I-95/I-495
Near Prince George's Community College
3 floors, 69 rooms and suites - elevator
No swimming pool
Exercise room
Free hot breakfast buffet
Free WiFi
Free parking
Not pet friendly

TripAdvisor Traveler Rating:




Based on 241 reviews

Read Recent Reviews

4.3 miles

Extended Stay America Suites Upper Marlboro - I-95 & I-495, Exit 15


9401 Largo Drive West, I-95 & I-495, Exit 15, Upper Marlboro, MD 20774


4.3 miles from Landover Hills








| | |
| --- | --- |
| Check In | 15 00 |
| Check Out | 11 00 |




Rated Average

Budget, smoke-free, all-suite, extended-stay hotel
Near I-95/I-495 - 8 miles east of RFK Stadium
3 floors, 104 suites - elevator
No swimming pool
Kitchen in every suite
Free continental breakfast
Free WiFi
Free parking
Pet friendly hotel More >

TripAdvisor Traveler Rating:




Based on 117 reviews

Read Recent Reviews

4.3 miles

Holiday Inn Express & Suites College Park


9020 Baltimore Avenue, College Park, MD 20740


4.3 miles from Landover Hills








| | |
| --- | --- |
| Check In | 15 00 |
| Check Out | 11 00 |




Rated High

Upper-midscale, smoke-free hotel
Near University of Maryland
8 floors, 125 rooms and suites
Free shuttle to attractions within 2-mile radius
Heated outdoor swimming pool - exercise room
Microwave and refrigerator in every room
Free hot breakfast buffet
Free WiFi
Free parking
Not pet friendly

TripAdvisor Traveler Rating:




Based on 115 reviews

Read Recent Reviews

4.5 miles

Crowne Plaza Hotel Greenbelt - I-95 & I-495, Exit 23


6400 Ivy Lane, I-95 & I-495, Exit 23, Greenbelt, MD 20770


4.5 miles from Landover Hills








| | |
| --- | --- |
| Check In | 15 00 |
| Check Out | 11 00 |




Rated High

Upscale, smoke-free, full-service hotel
Near NASA Goddard Space Flight Center
Also near Beltway Plaza Mall
18 floors, 283 rooms and suites
Outdoor swimming pool open in summer Exercise room
Restaurant - lounge - room service
Free WiFi
Free parking
Not pet friendly

TripAdvisor Traveler Rating:




Based on 10 reviews

Read Recent Reviews

4.5 miles

Marriott Hotel & Conference Center Adelphi


3501 University Blvd East, Adelphi, MD 20783


4.5 miles from Landover Hills








| | |
| --- | --- |
| Check In | 1600 |
| Check Out | 1100 |




Rated High

Upscale, smoke-free, full-service hotel
12 miles northeast of Washington, DC
5 floors, 237 rooms
Free shuttle to attractions within 3-mile radius
No swimming pool
24-hour exercise room
Restaurant - lounge - room service
Free WiFi
Free parking
Not pet friendly

TripAdvisor Traveler Rating:




Based on 364 reviews

Read Recent Reviews

4.6 miles

Days Inn Gateway DC


2700 New York Avenue NE, Washington, DC 20002


4.6 miles from Landover Hills








| | |
| --- | --- |
| Check In | 1500 |
| Check Out | 1100 |




Rated Very Low – Not Recommended

Cheap, smoke-free motel near Gallaudet University
3 floors, 194 rooms - elevator
Outdoor swimming pool open in summer
Free continental breakfast
Free WiFi
Parking costs $25 per night
Not pet friendly

TripAdvisor Traveler Rating:




Based on 146 reviews

Read Recent Reviews

4.7 miles

Fairfield Inn & Suites by Marriott New York Avenue DC


2305 New York Avenue NE, Washington, DC 20002


4.7 miles from Landover Hills








| | |
| --- | --- |
| Check In | 1500 |
| Check Out | 1200 |




Rated Average

Upper-midscale, smoke-free hotel near Gallaudet University
Convenient to Union Station
6 floors, 126 rooms and suites
No swimming pool
Exercise room
Microwave and refrigerator in every room
Free hot breakfast buffet
Free WiFi
Parking costs $30 per night
Not pet friendly

TripAdvisor Traveler Rating:




Based on 222 reviews

Read Recent Reviews

4.7 miles

Days Inn College Park


9113 Baltimore Avenue, College Park, MD 20740


4.7 miles from Landover Hills








| | |
| --- | --- |
| Check In | 1500 |
| Check Out | 1100 |




Rated Very Low – Not Recommended

Cheap hotel near University of Maryland
3 floors, 82 rooms - elevator
Some smoking rooms
Outdoor swimming pool open in summer
Free continental breakfast
Free WiFi
Free parking
Not pet friendly

TripAdvisor Traveler Rating:




Based on 336 reviews

Read Recent Reviews
We can also help you find hotels in
Landover, Maryland
.
It is very easy to work with HotelGuides. I have used them for years and have never had a problem they couldn't solve.

- Michelle H.
Why Book Here?

Pay at hotel
Cancel free
Lowest price guarantee
We add no fees.
If you don't like your hotel,
we'll refund your money.
Cash rewards + hotel points too
Landover Hills Group Hotel Rates
Hotels near Me

Hotels near New Carrollton Amtrak Station 1.2 miles east


Hotels near First Baptist Church of Glenarden 1.9 miles east


Hotels near FedEx Field 2.9 miles SE


Hotels near Martin's Crosswinds 3.3 miles north


Hotels near Greenbelt Park 3.8 miles north


Hotels near Largo Town Center 3.9 miles SE


Hotels near UMD – University of Maryland 3.9 miles NW


Hotels near Goddard Space Flight Center 4.0 miles NE


Hotels near Newton White Mansion 4.3 miles east


Hotels near Maryland Stadium 4.4 miles NW


Hotels near Xfinity Center 4.5 miles NW


Hotels near Club Bliss 4.5 miles west


Hotels near Echostage 4.6 miles west


Hotels near Greenbelt Metro Station 4.8 miles north


Hotels near RFK Stadium Festival Grounds 6 miles SW



Landover MD Hotels 0.7 mile south


East Riverdale MD Hotels 1.5 miles NW


Cheverly MD Hotels 1.6 miles SW


New Carrollton MD Hotels 1.8 miles NE


Glenarden MD Hotels 1.9 miles SE


Bladensburg MD Hotels 2.3 miles west


Hyattsville MD Hotels 3.0 miles west


College Park MD Hotels 3.5 miles NW


Mt Rainier MD Hotels 3.9 miles west


Greenbelt MD Hotels 4.0 miles north


Mitchellville MD Hotels 4.2 miles east


Glenn Dale MD Hotels 4.9 miles NE


Woodmore MD Hotels 5 miles east


Chillum MD Hotels 5 miles west


Largo MD Hotels 6 miles SE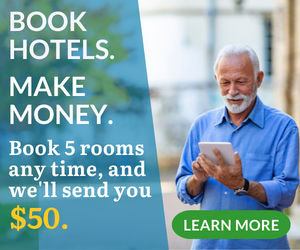 On place pages like this, we order hotels from lowest cost to highest – except we list low-rated hotels at the bottom of the page.

Most of our competitors order these same hotels in other ways that make them more money.
To us, motels are smaller lodgings that have rooms you can enter directly from the parking area.

At hotels, on the other hand, you can enter your room only through a hall inside the building.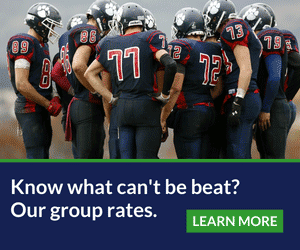 Beware of non-refundable reservations that could cost you a lot of money if you change or cancel them. +

Non-refundable reservations are a gamble that will usually save you less than $10. If you make a $90 non-refundable reservation instead of a $100 refundable booking, you are betting $90 to win $10. Would you do that in Las Vegas?

Don't assume you can cancel a non-refundable reservation without penalty if you notify the hotel weeks or even months in advance. +

Often you cannot – because some hotels' profit strategy is to get paid more than once for the same room for the same night.

Always read cancellation policies carefully before you make a reservation. +

When is the latest date and time you can cancel without penalty?


More >
When you make a reservation, you will receive a confirmation email. Take a copy with you to the hotel.
The earlier in the afternoon you check into a hotel, the more likely you will get a room or suite that matches your preferences.